What I ate: August 24, 2019
Breakfast: Refried black bean, egg and cheese breakfast burrito and a mimosa.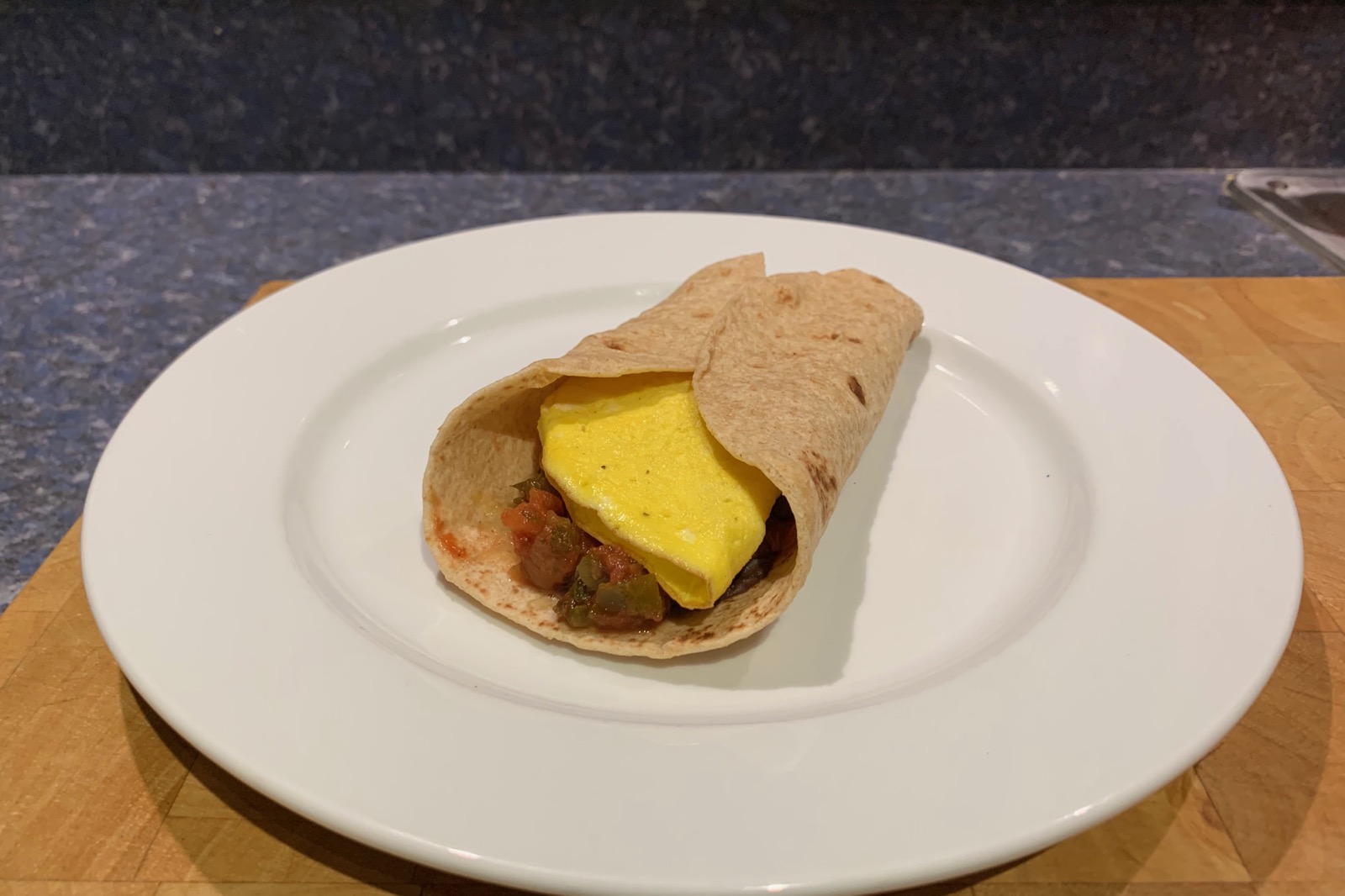 Separated, washed, and spun dry a head of green leaf lettuce.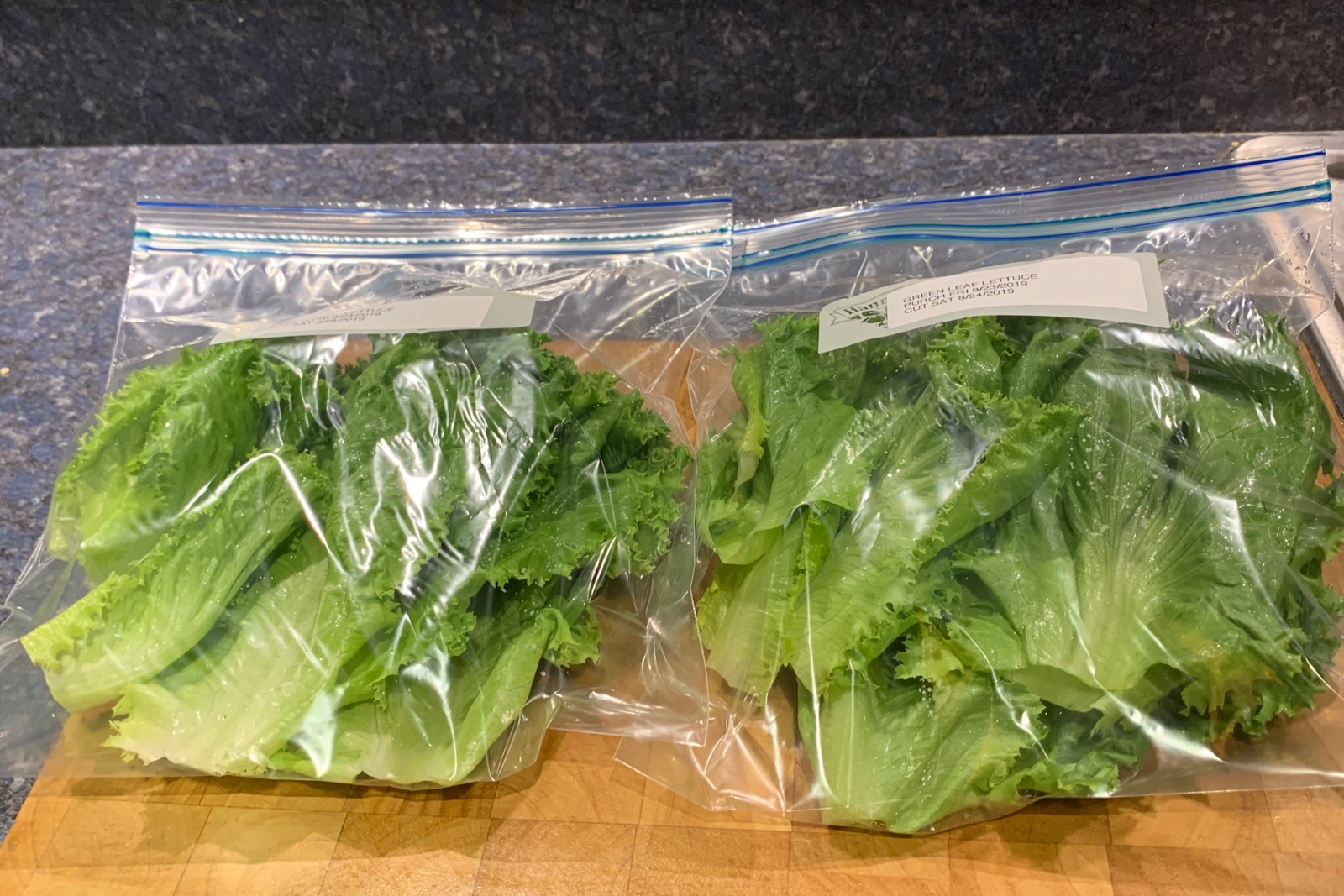 Drained and rinsed the brined cabbage. Added scallion, cilantro, and the kimchi seasoning. Ready to ferment for a few days.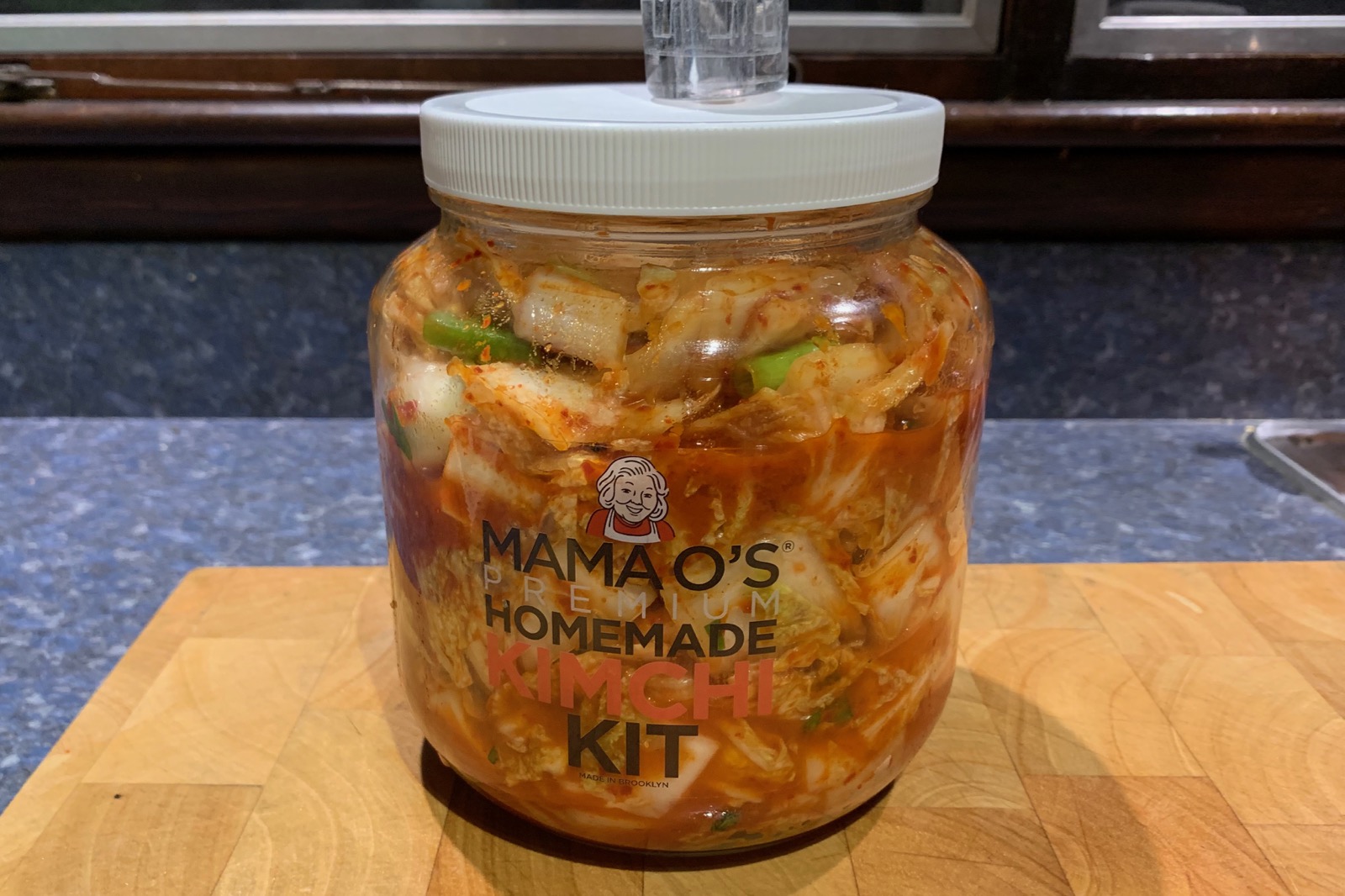 Cooked, vacuum sealed, and froze 4 servings of homemade marinara with meatless balls .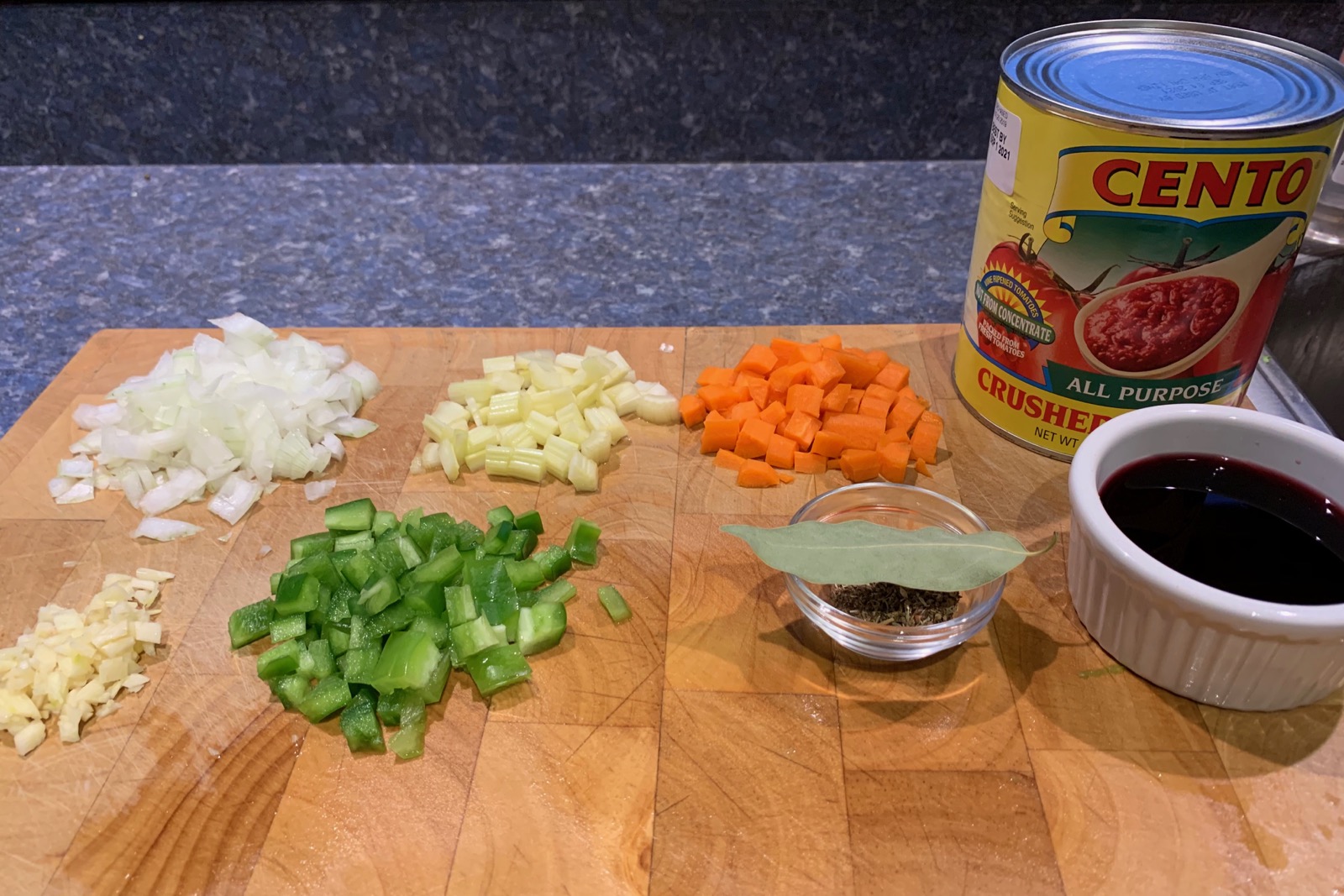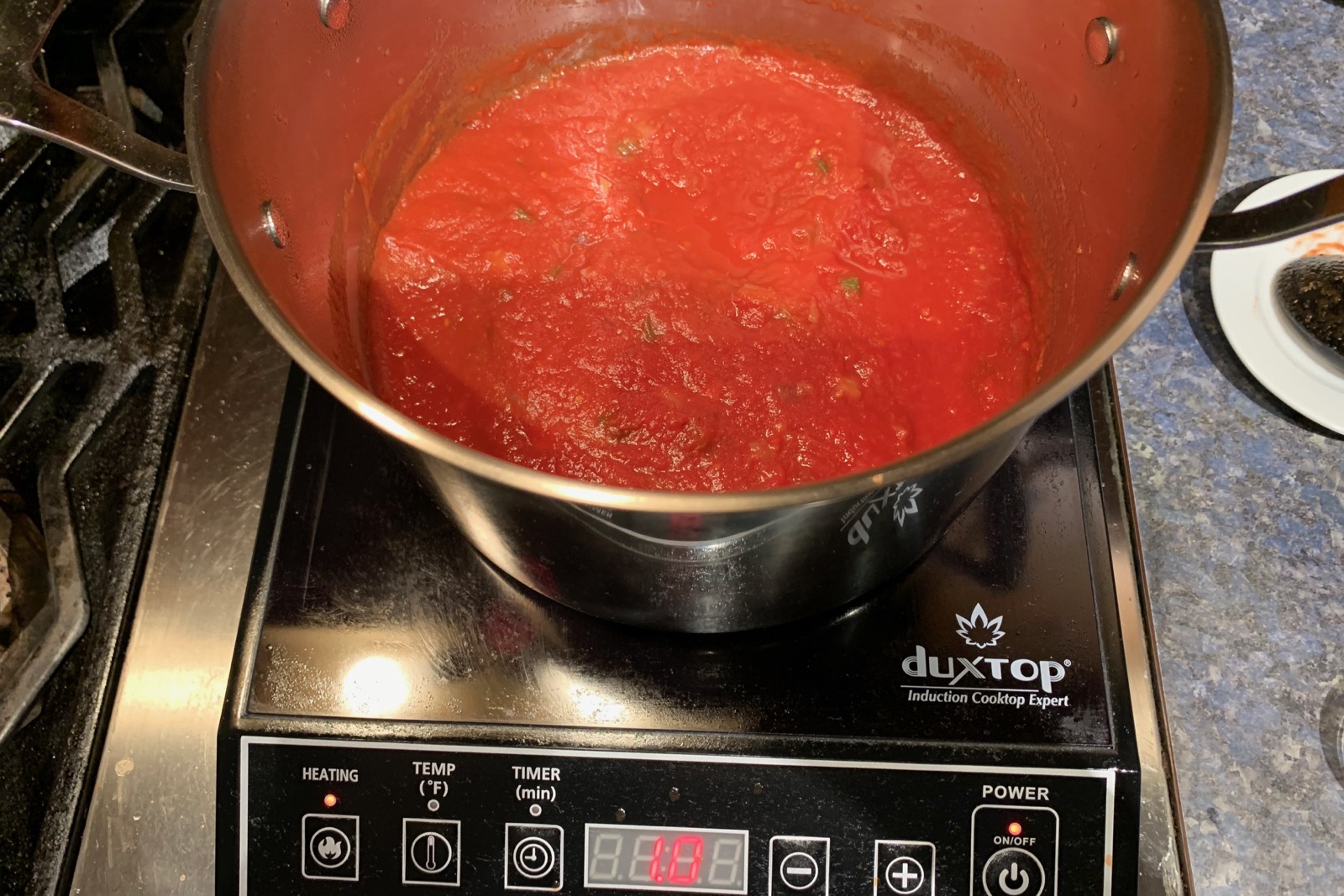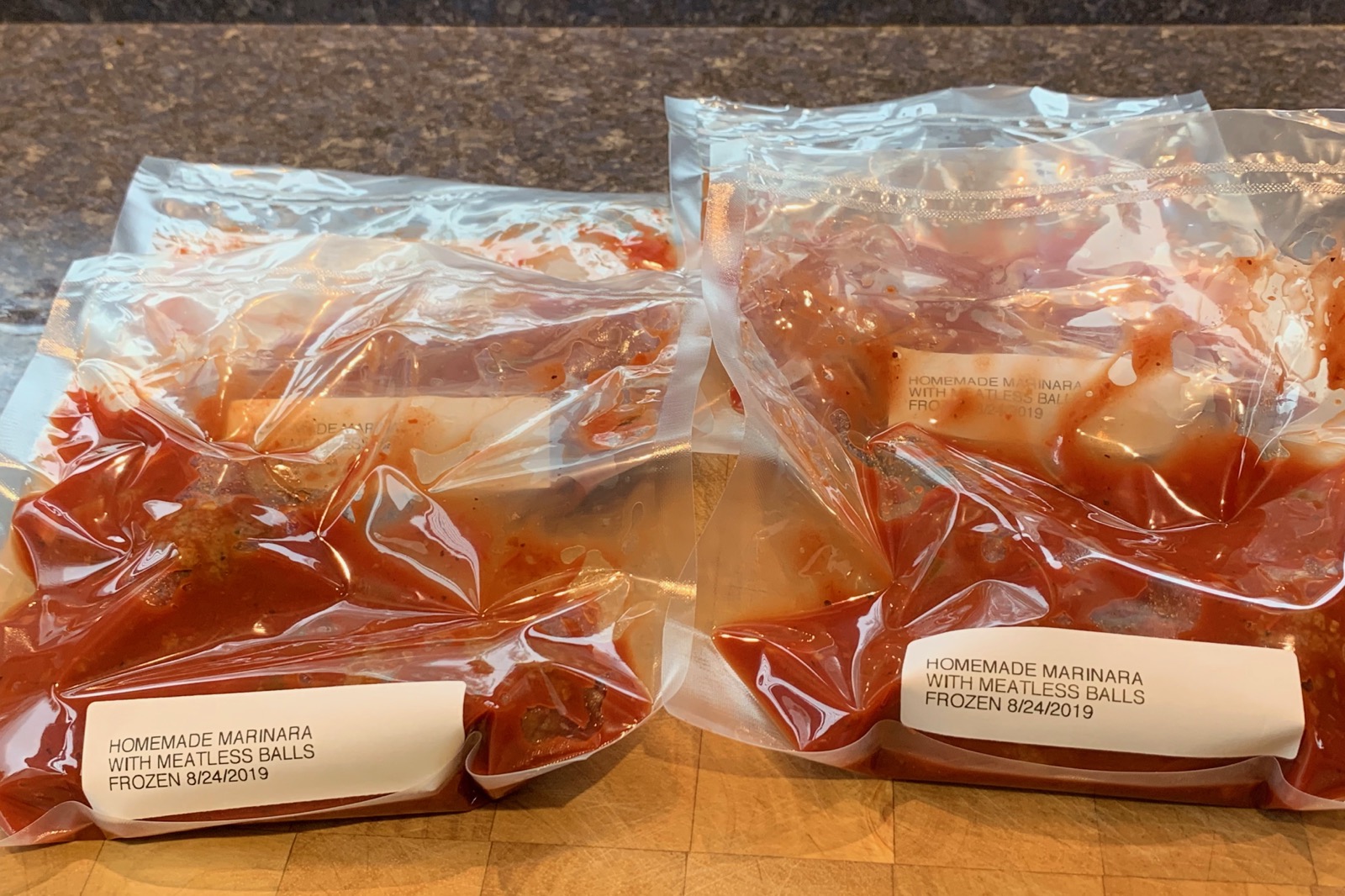 Made a small batch of pesto from my kitchen counter basil plant. Vacuum sealed and froze two servings, and kept the other for dinner. Before: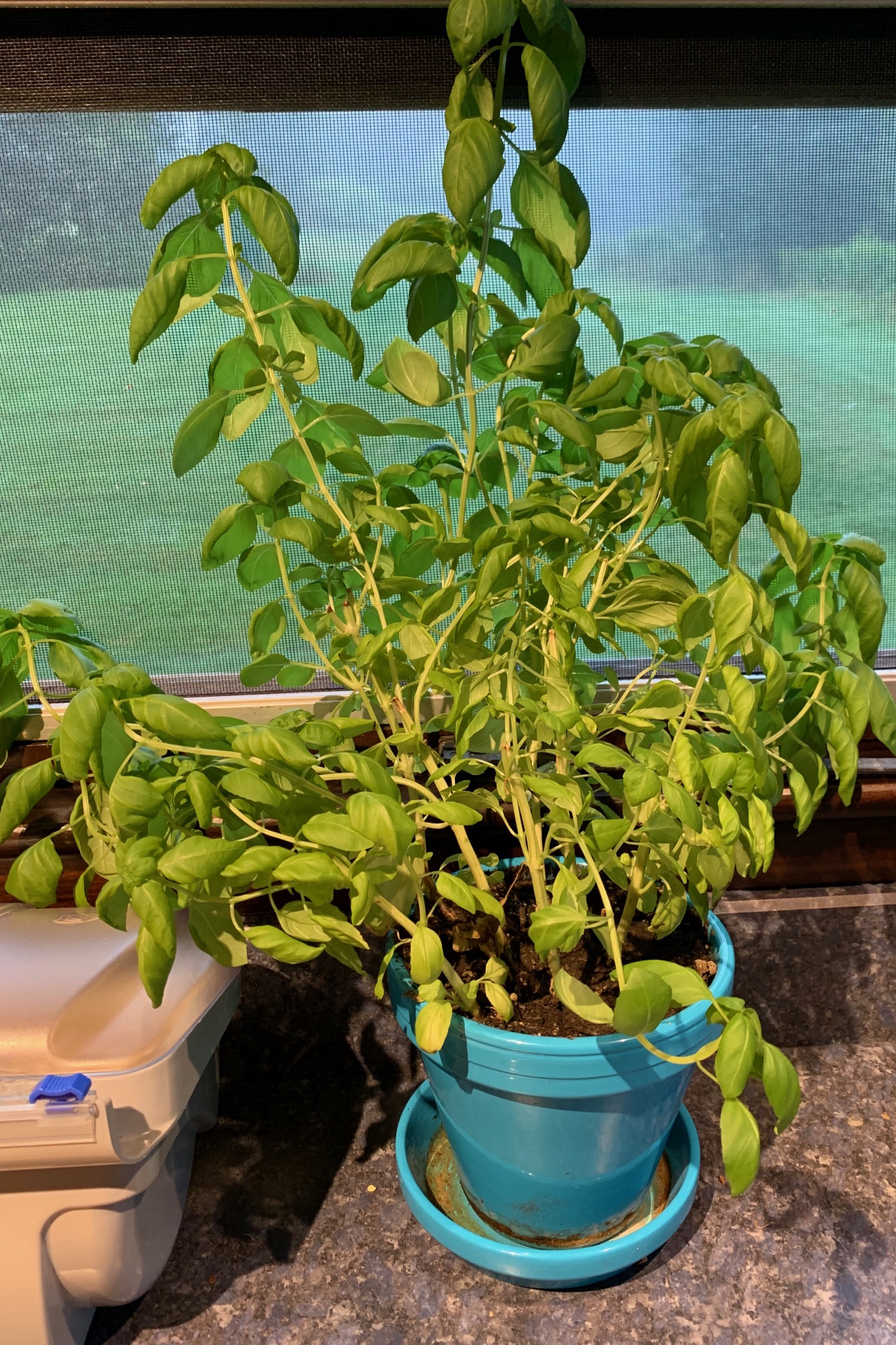 After trimming: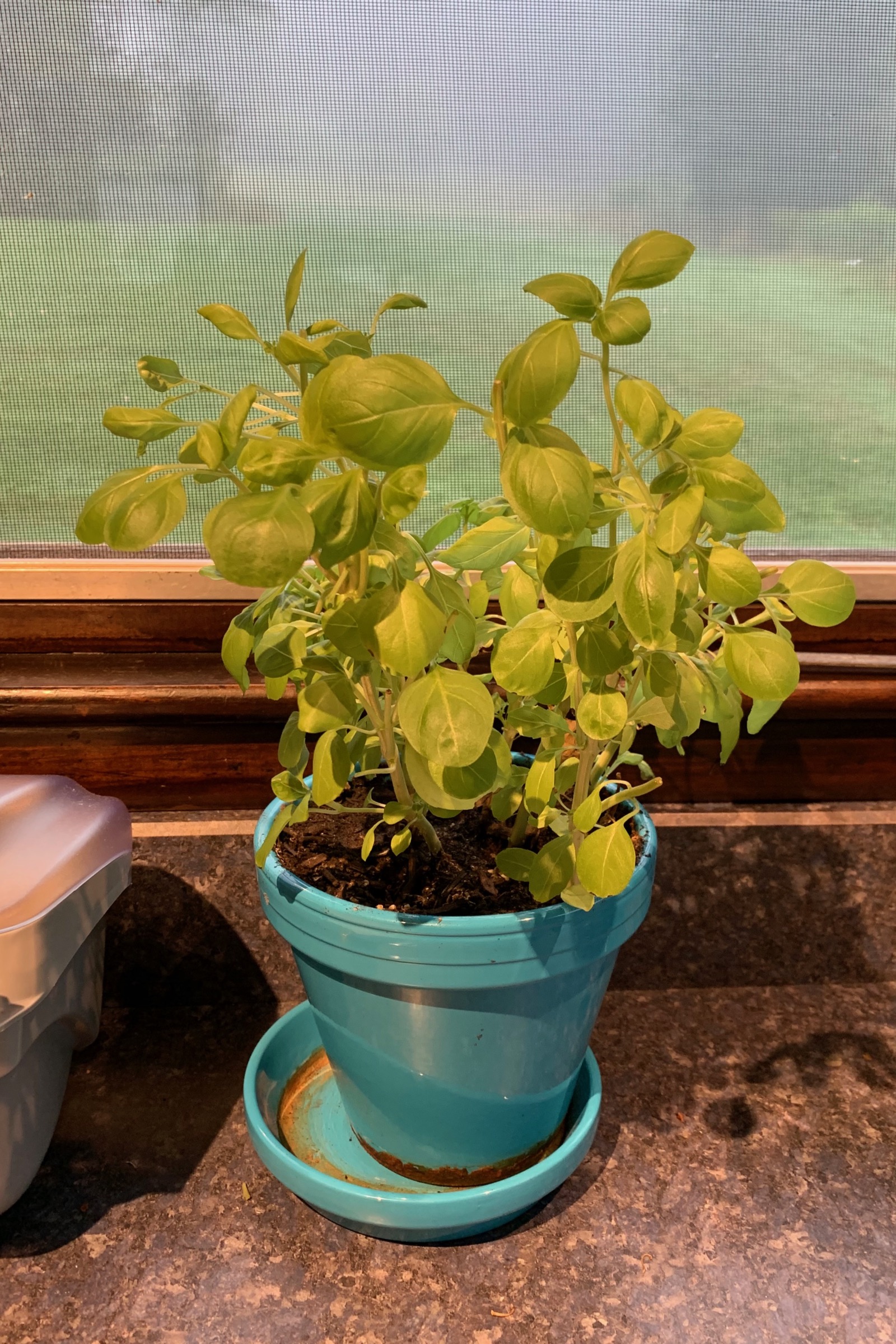 There was a lot more than it seemed!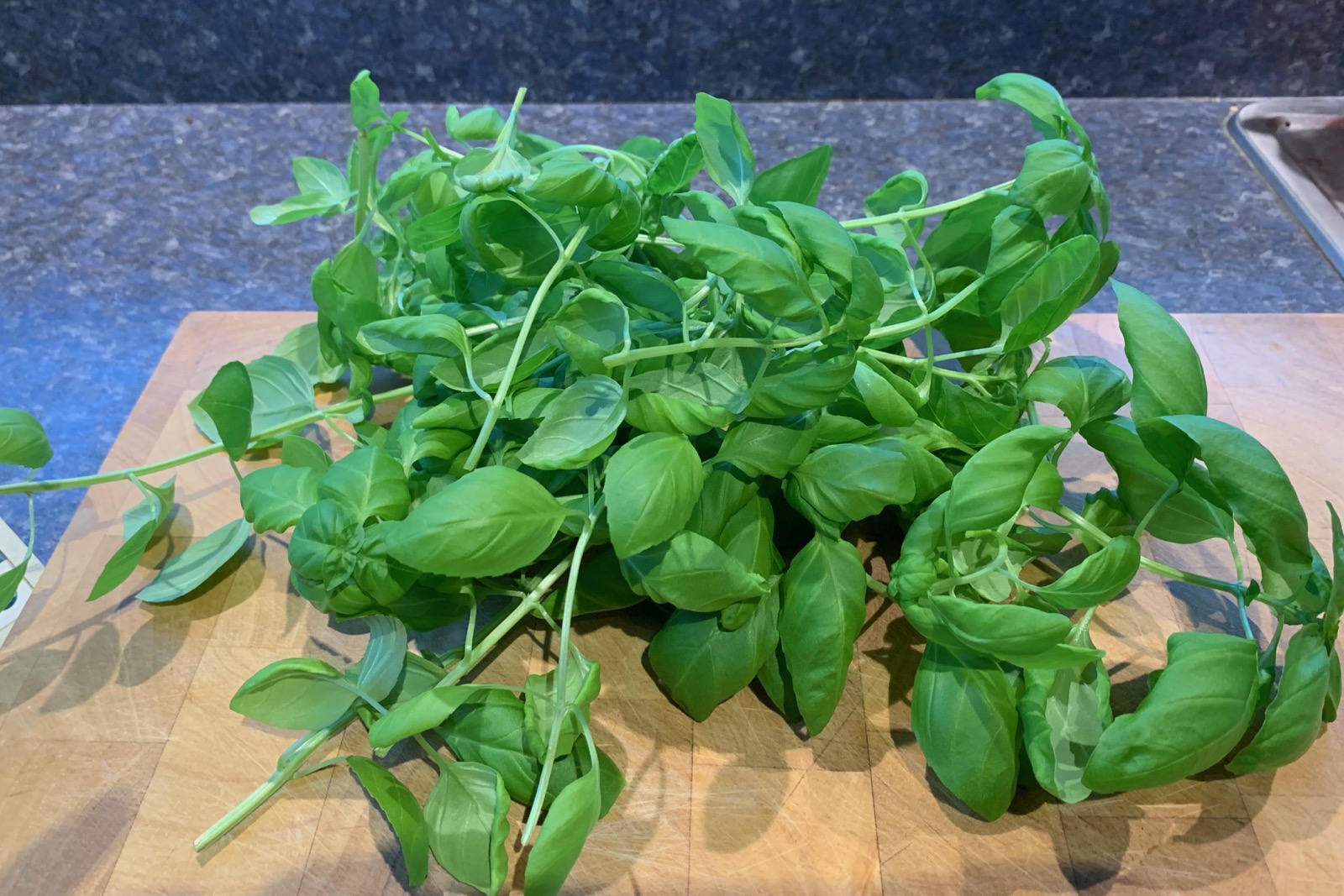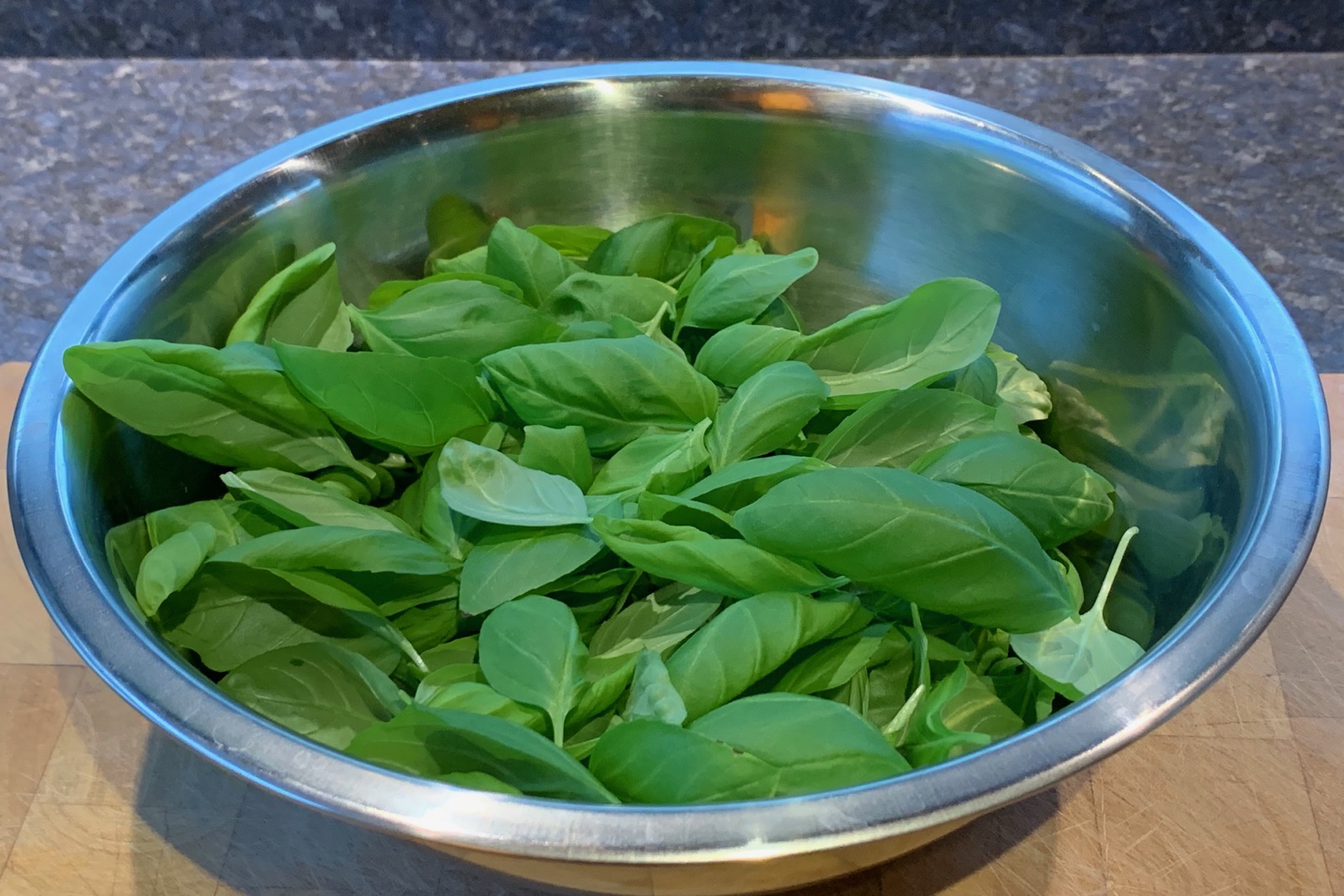 The rest of the ingredients.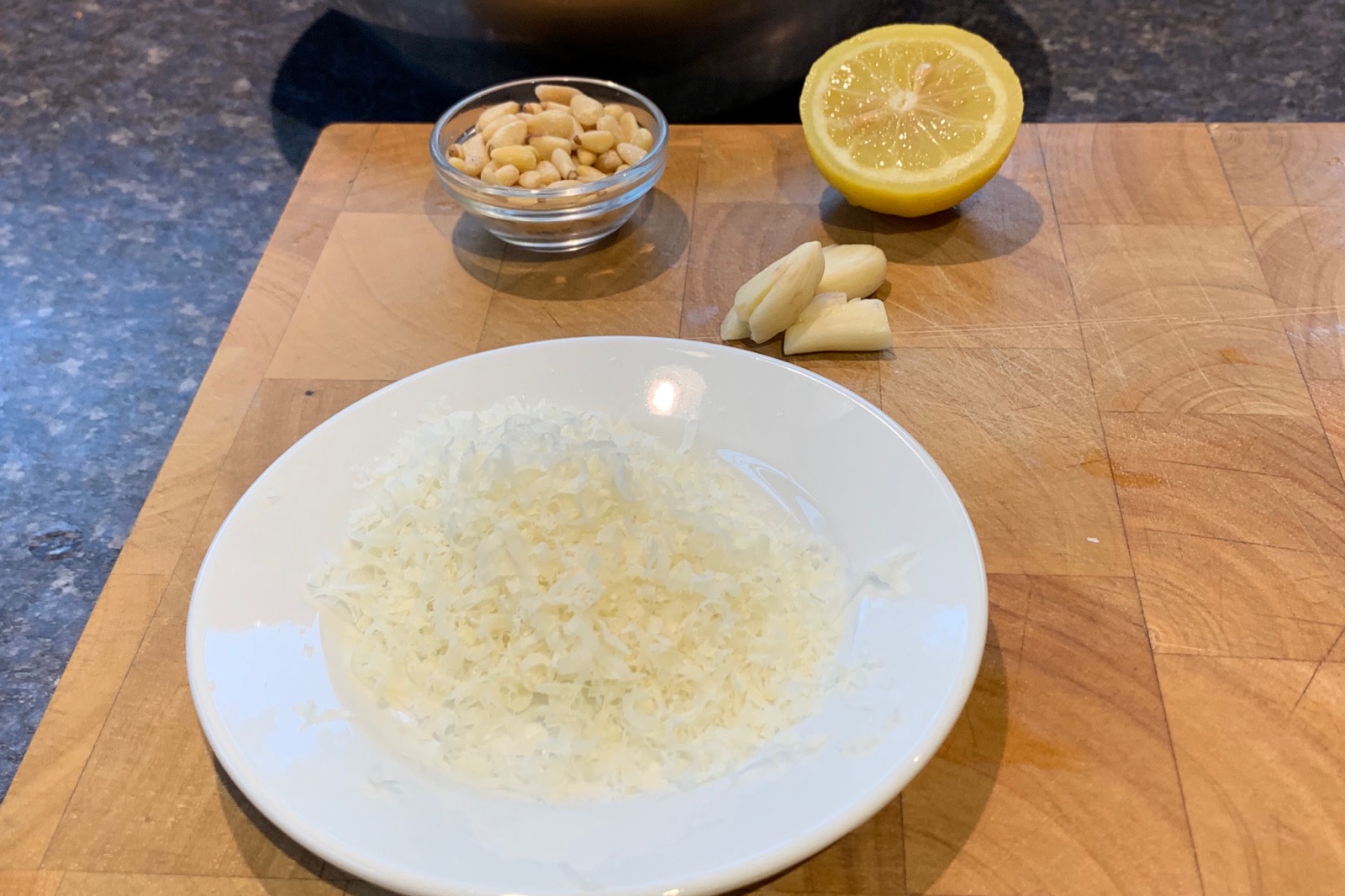 Completed pesto: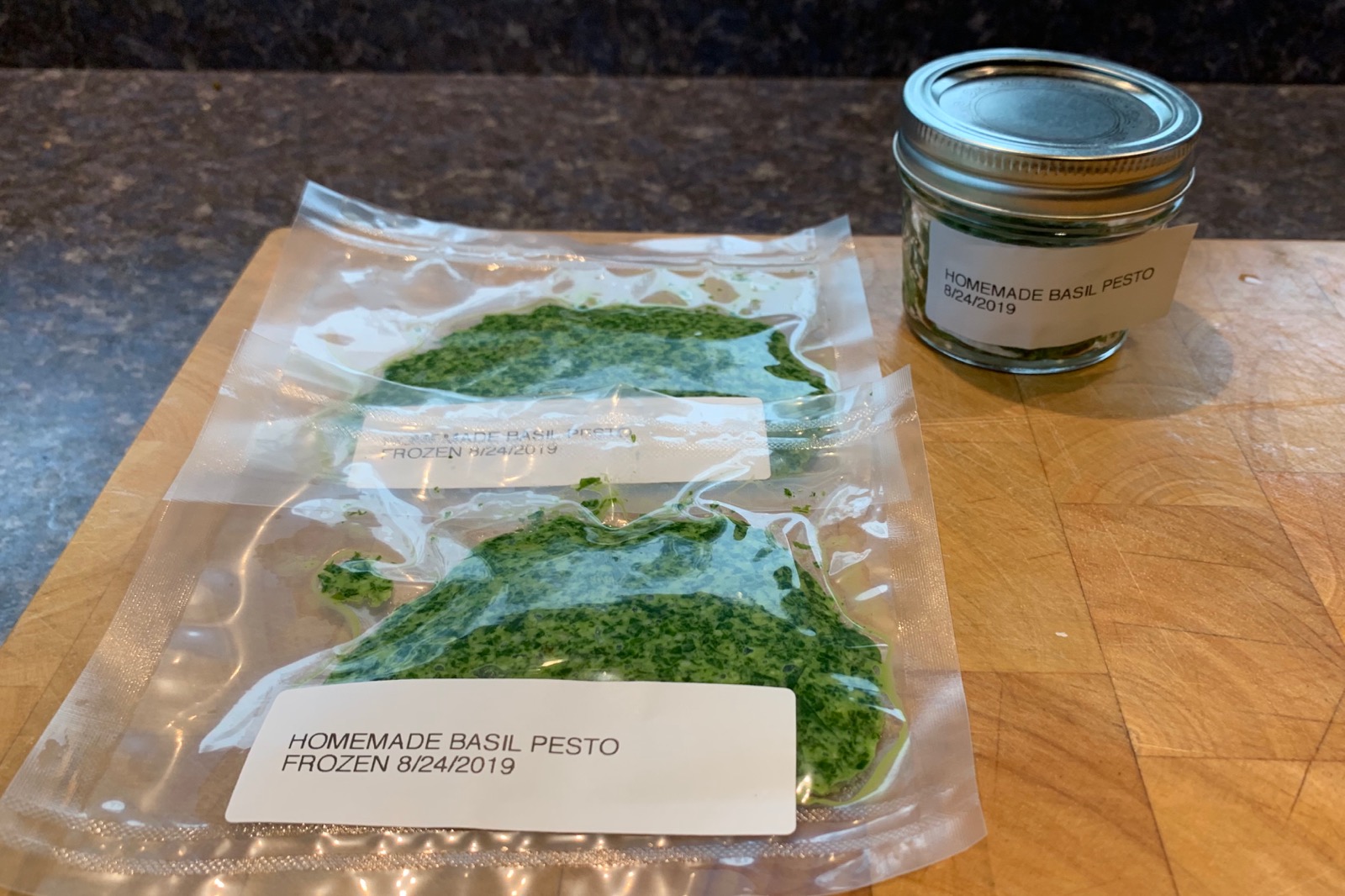 Snack: 1.0 oz. Sriracha chex mix and a spicy Blood Mary . And, later, a few cashews and a little more chex mix.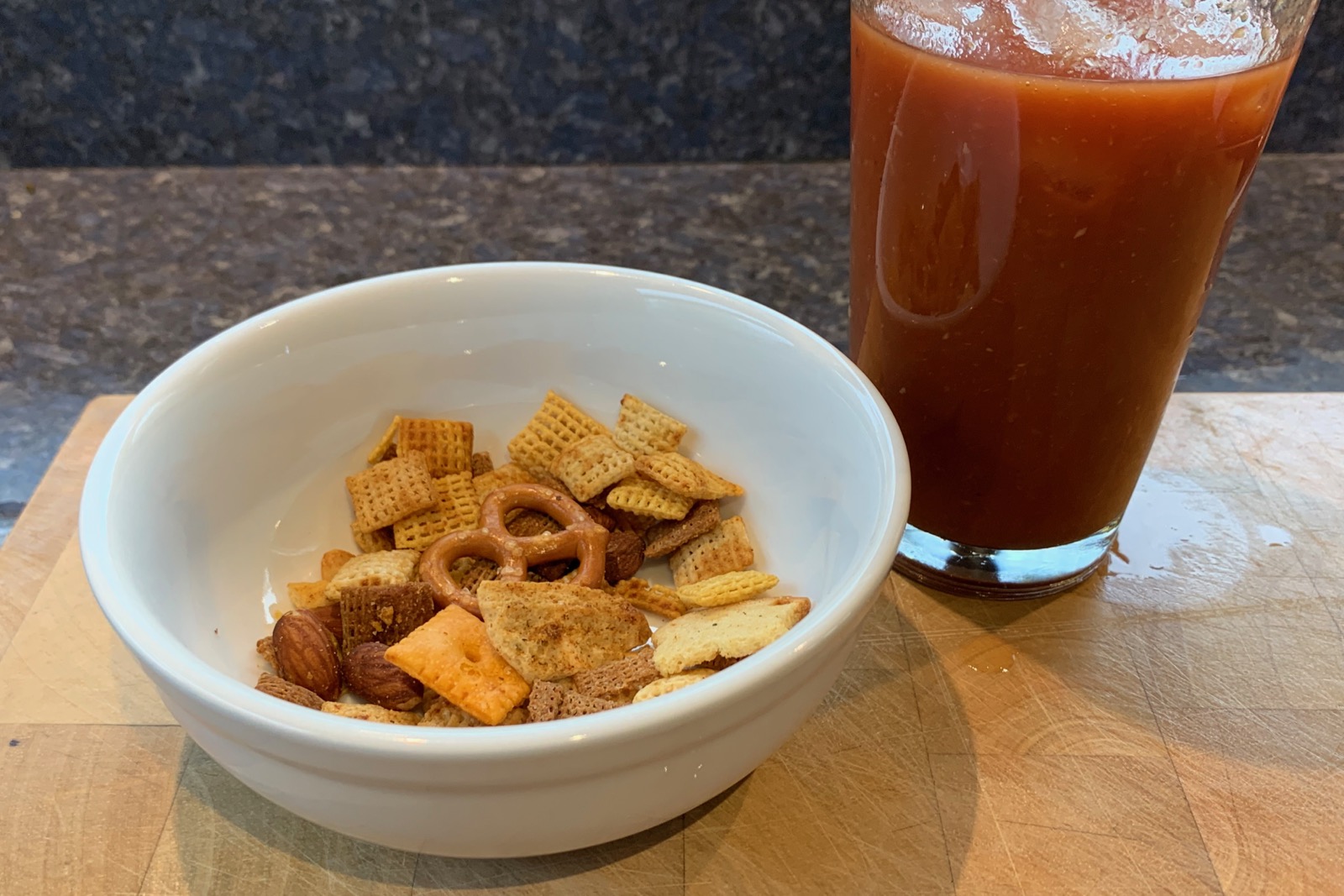 Made a batch of sriracha chex mix .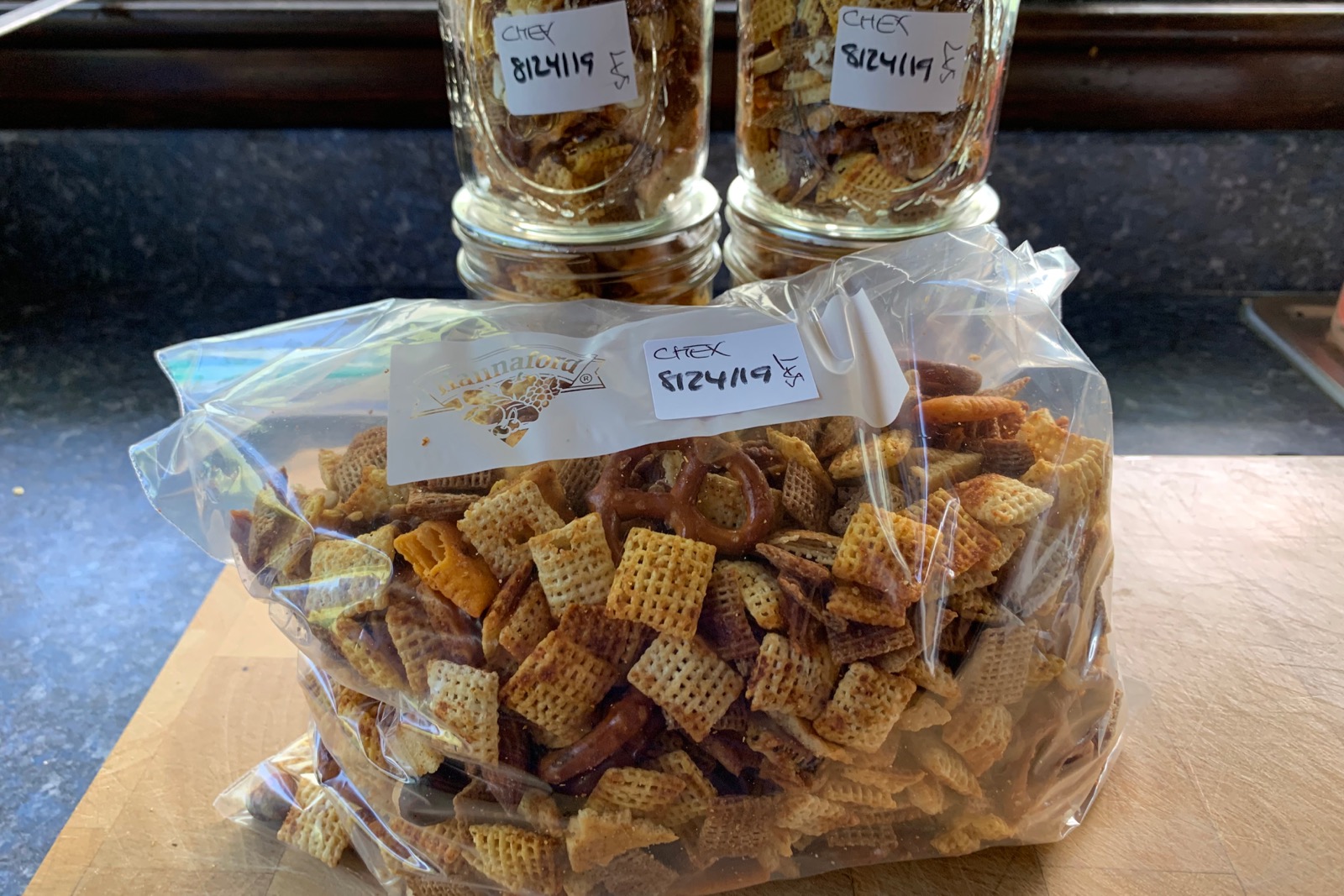 Started the poolish and soaker for homemade whole wheat bagels .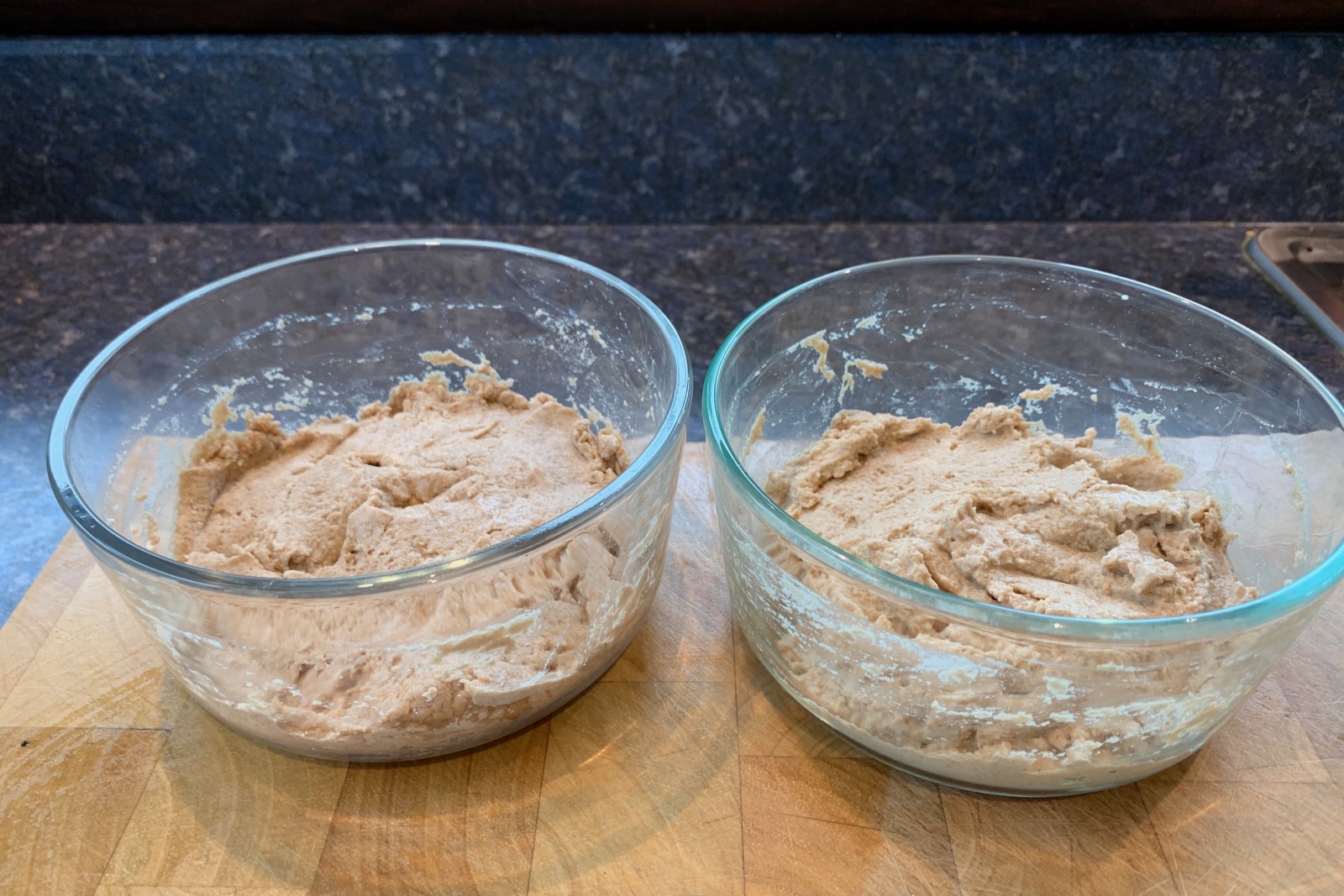 Lunch: Pork with bean sprouts and scallion stir-fry .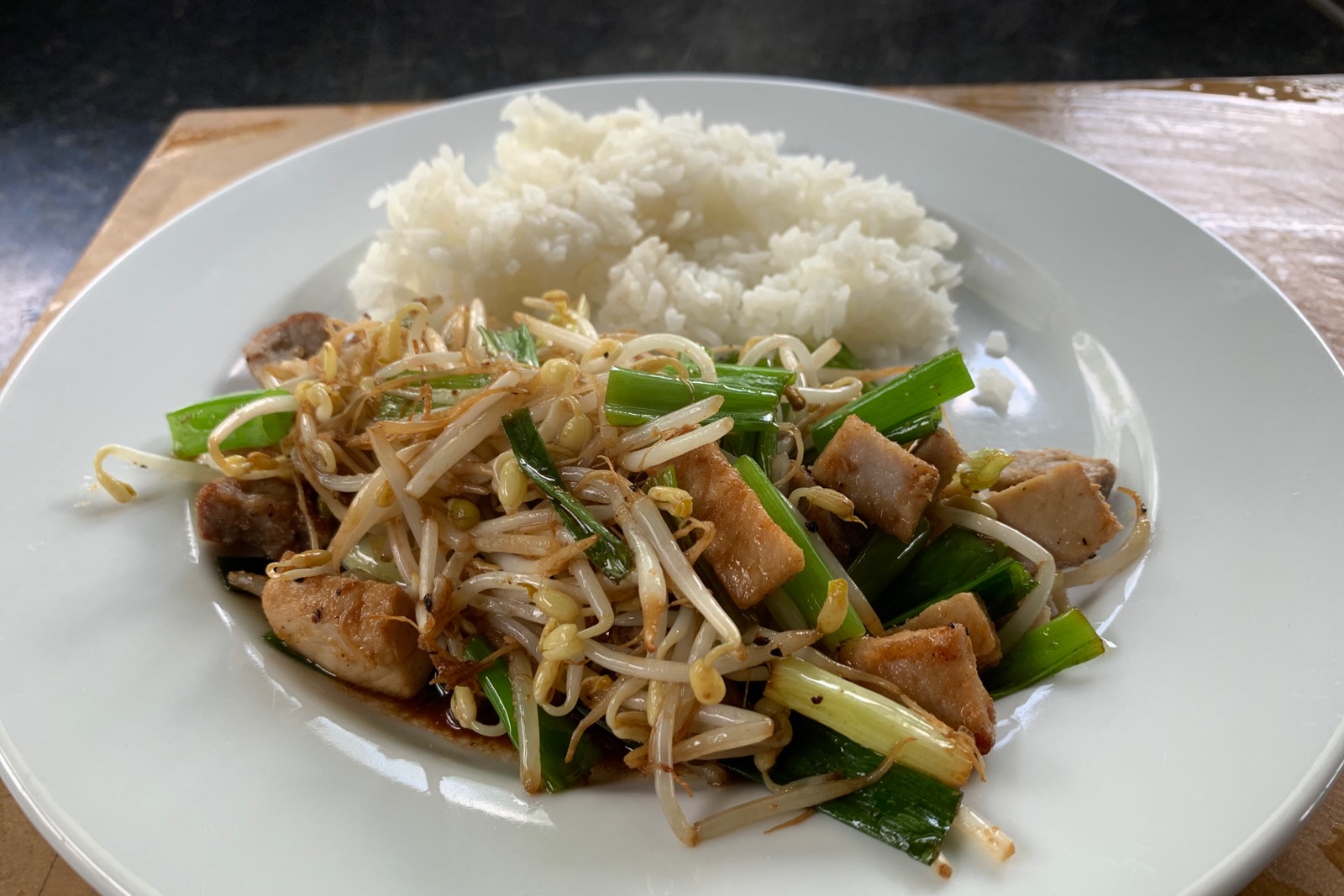 Snack: 1.0 oz. potato chips and French onion dip. And, later, a few cashews.
Dinner: Linguini with grilled chicken and pesto. And a glass of Prophesy New Zealand Sauvignon Blanc.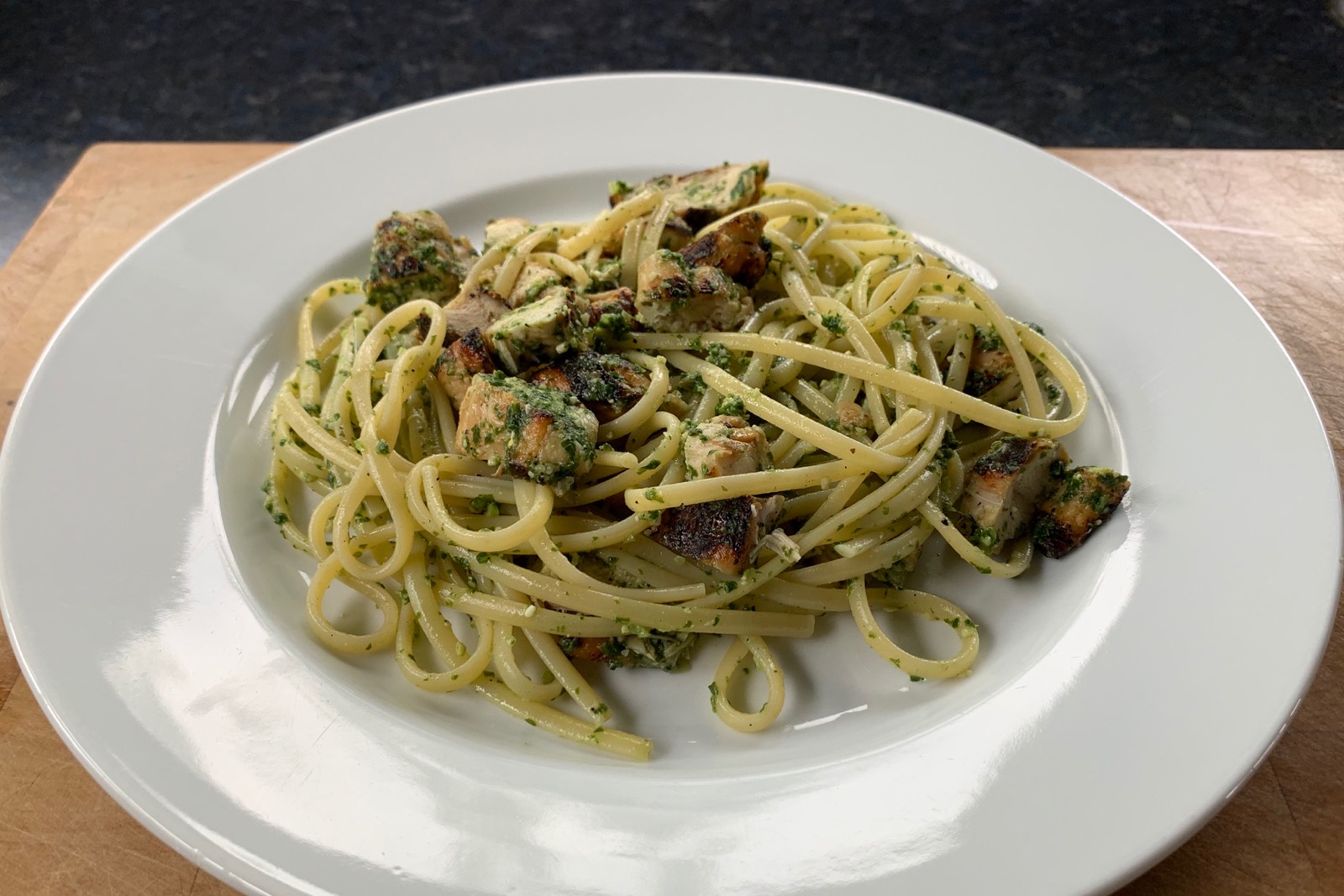 And 65 grams of Halo Top Key Lime Pie.
Weight at beginning of the day: 130.0 lbs. Weight at the beginning of the next day: 129.6 lbs.
I replaced my scale on August 7, 2019. When comparing to dates before then, add 2.8 pounds to the old value to match the current scale.