What I ate: October 10, 2019
Breakfast: Bacon, egg and cheese English muffin with 3 slices of bacon, one egg and Cabot extra sharp cheddar cheese on a whole wheat English muffin.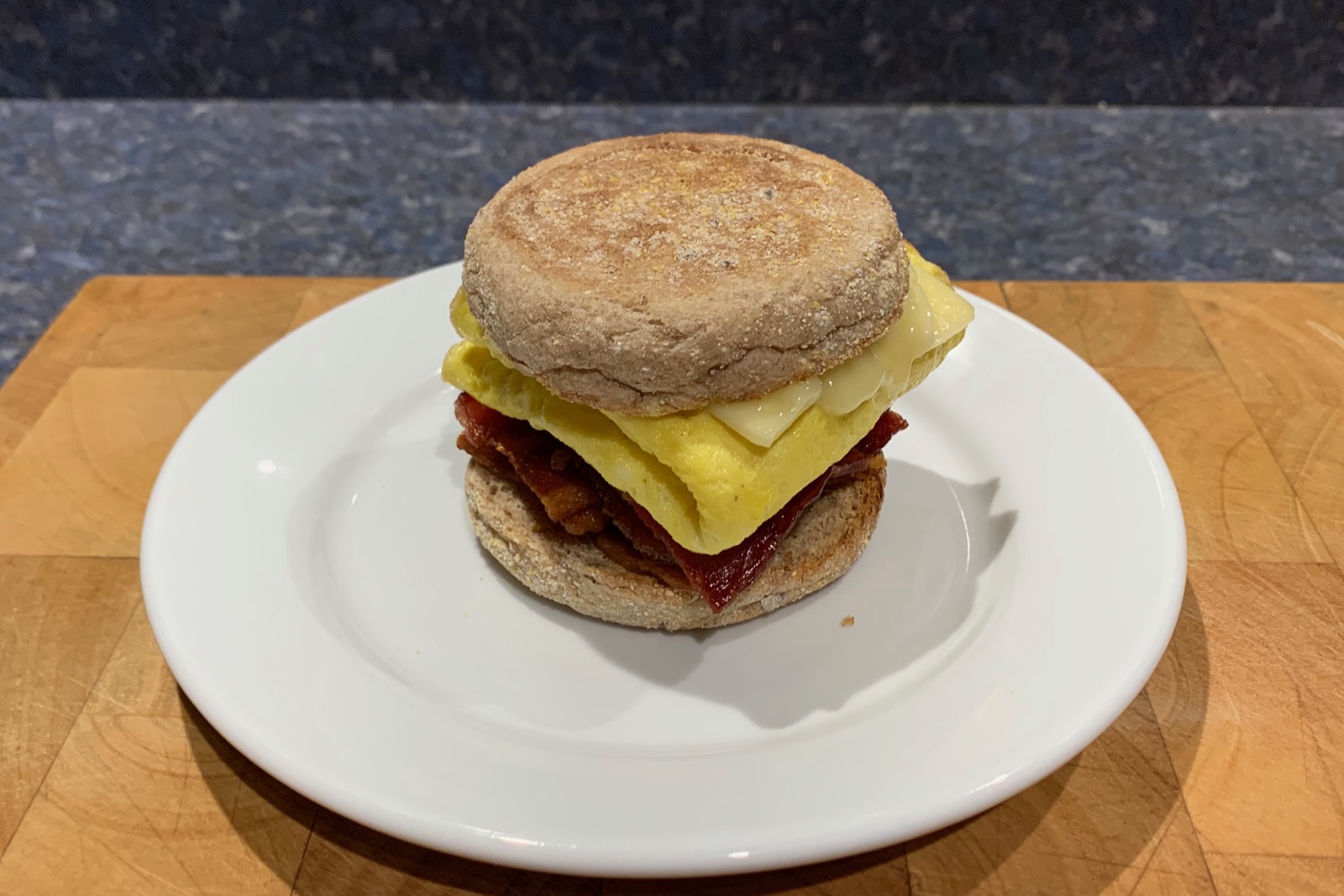 Cooked and froze 2 pounds of bacon.
Snack: 1.0 oz. Sriracha chex mix . And 2 slices of bacon. And 1.0 oz. Japanese rice crackers (the other half of the package I opened yesterday).
Lunch: Quiche and salad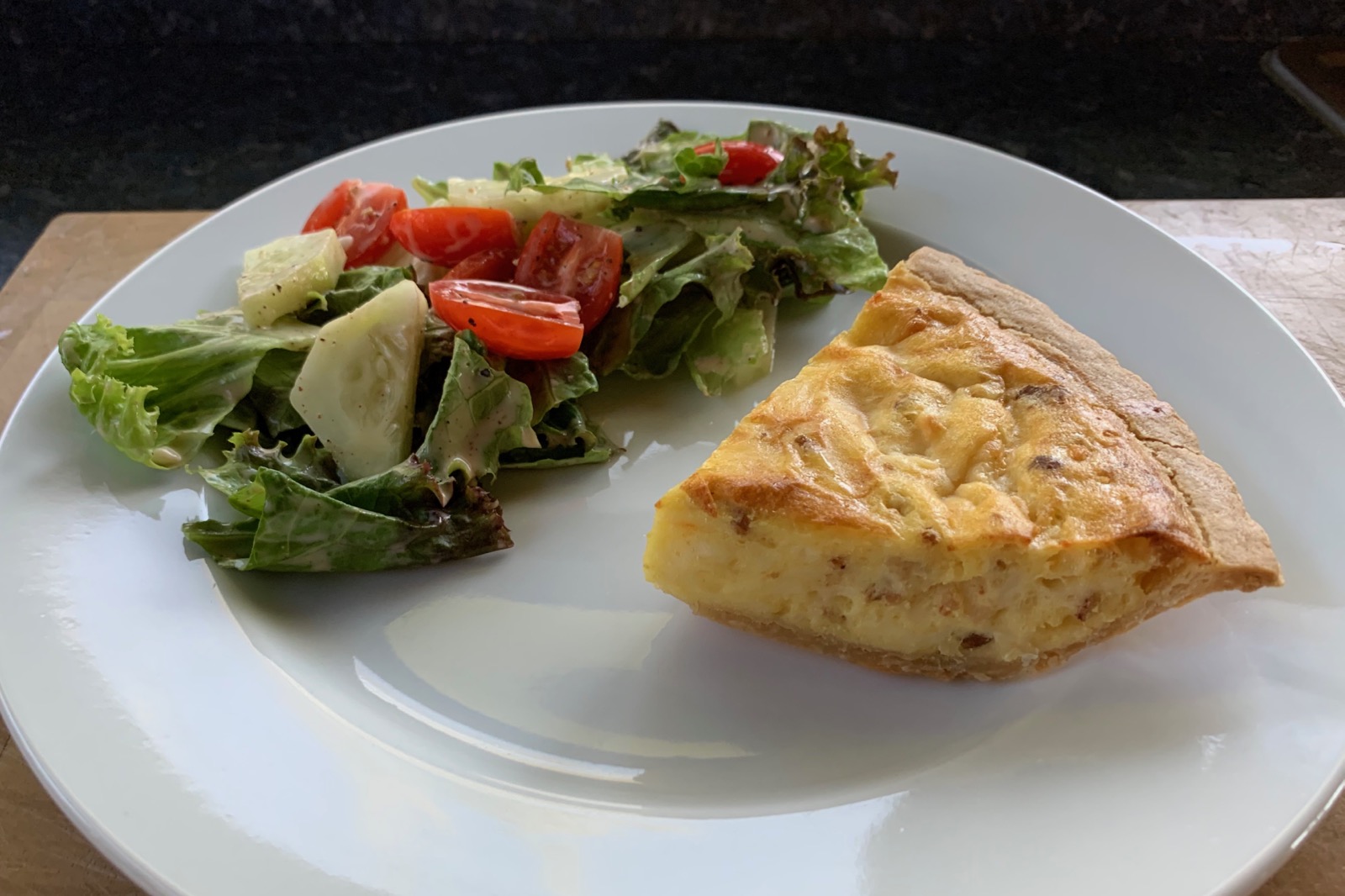 Snack: Peanuts and trail mix.
Dinner: Chicken and cheese enchiladas with Mexican rice and refried beans.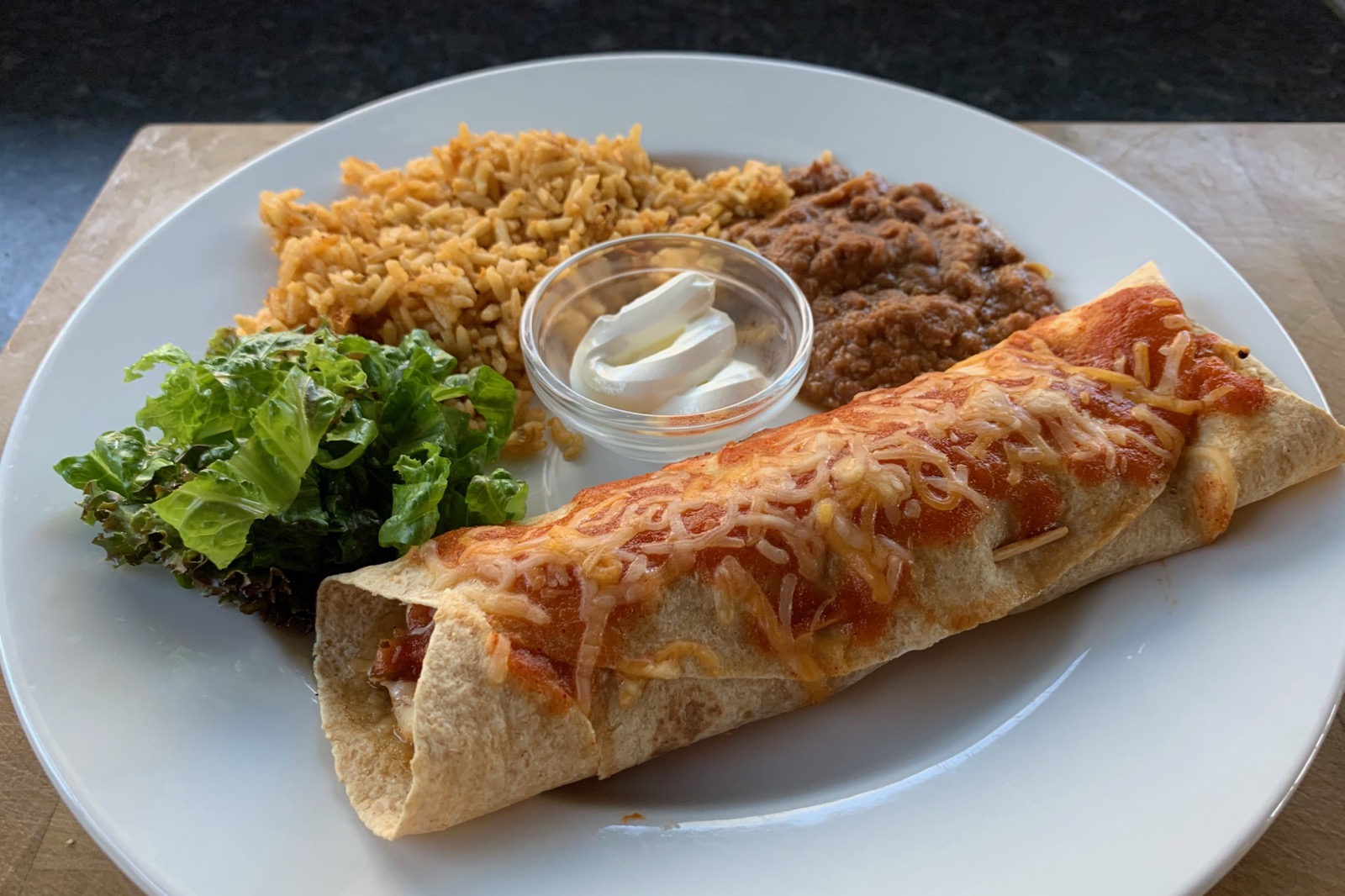 Weight at beginning of the day: 131.4 lbs. Weight at the beginning of the next day: 132.0 lbs.
I replaced my scale on August 7, 2019. When comparing to dates before then, add 2.8 pounds to the old value to match the current scale.