What I ate: October 5, 2019
Breakfast: Refried black bean, egg and cheese breakfast burrito and a mimosa.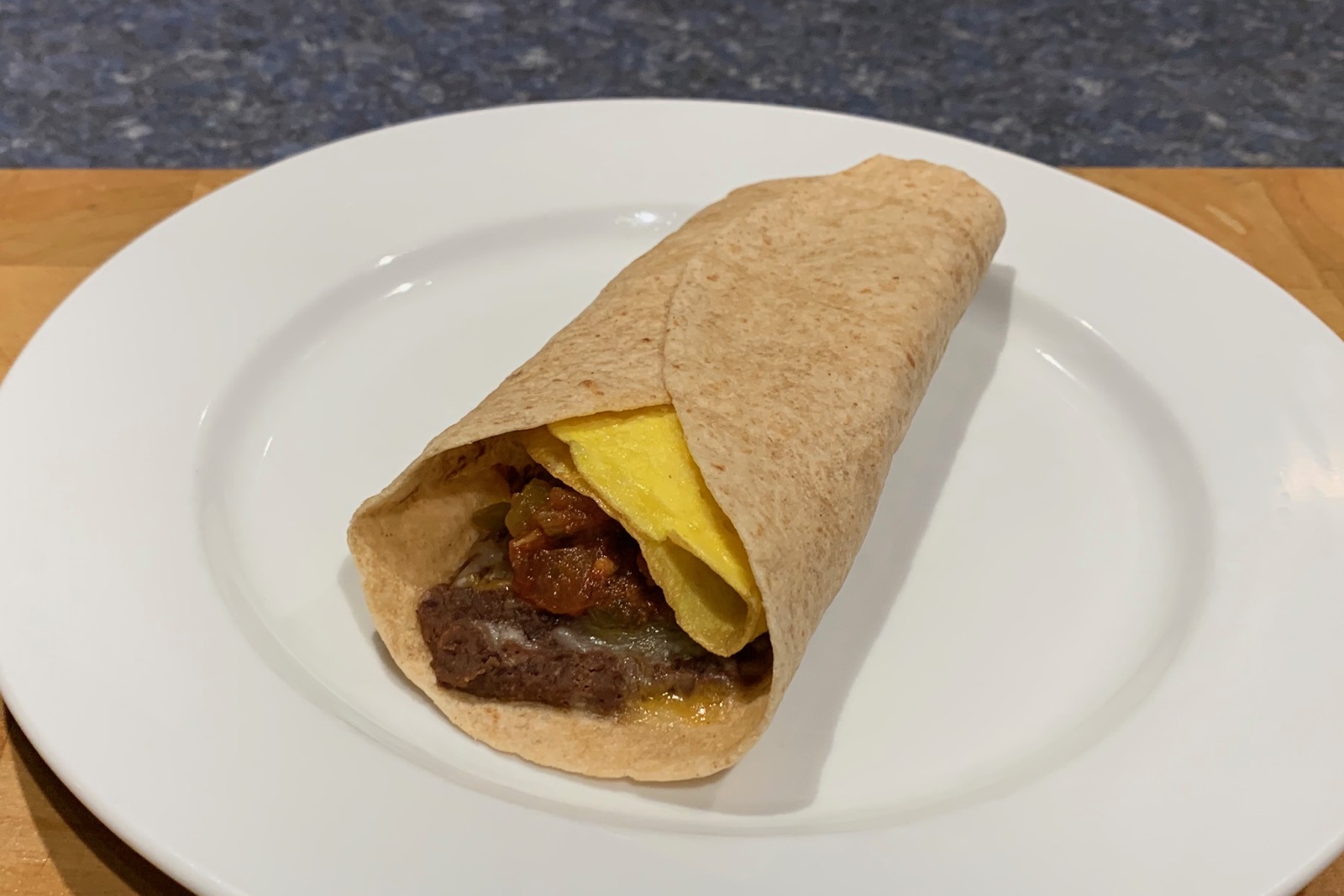 Vacuum sealed and froze the rest of the can of refried black beans.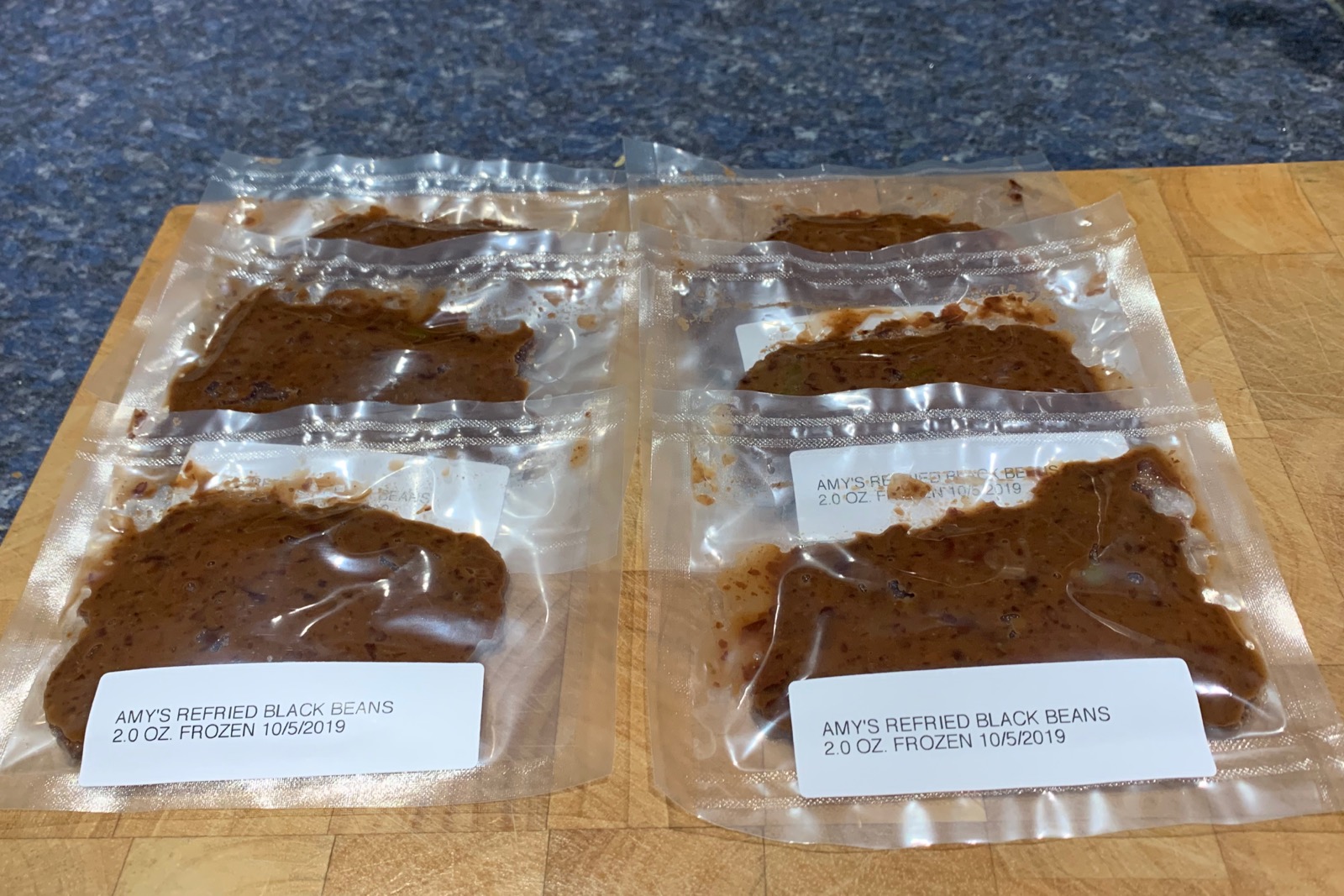 Snack: 1.0 oz. Sriracha chex mix and a spicy Blood Mary .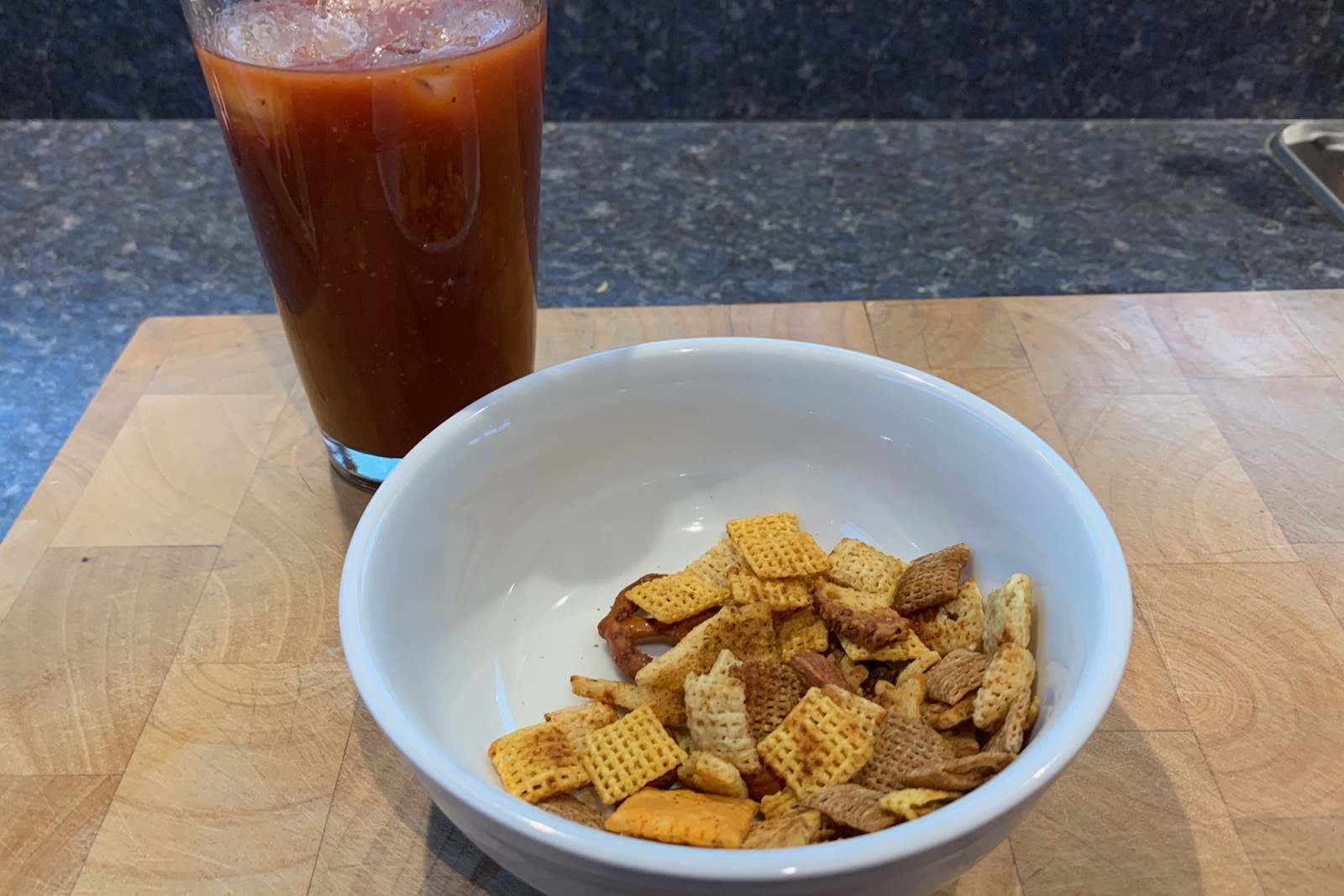 And, later, 2.0 oz. chili lime snack mix (half of that pictured).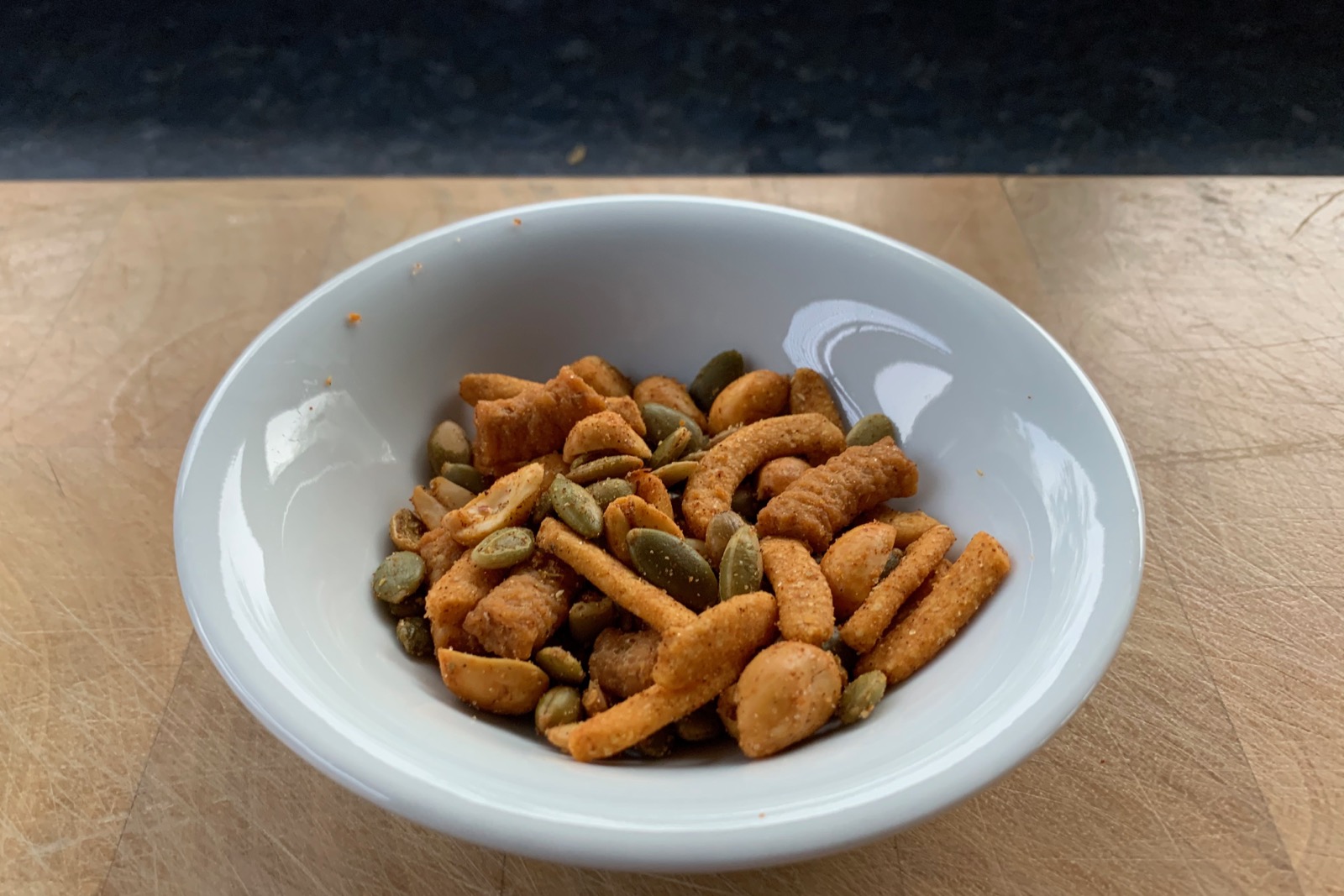 Lunch: Fish sandwich and onion rings (80 grams). And a Roscoe Beer Company Ale.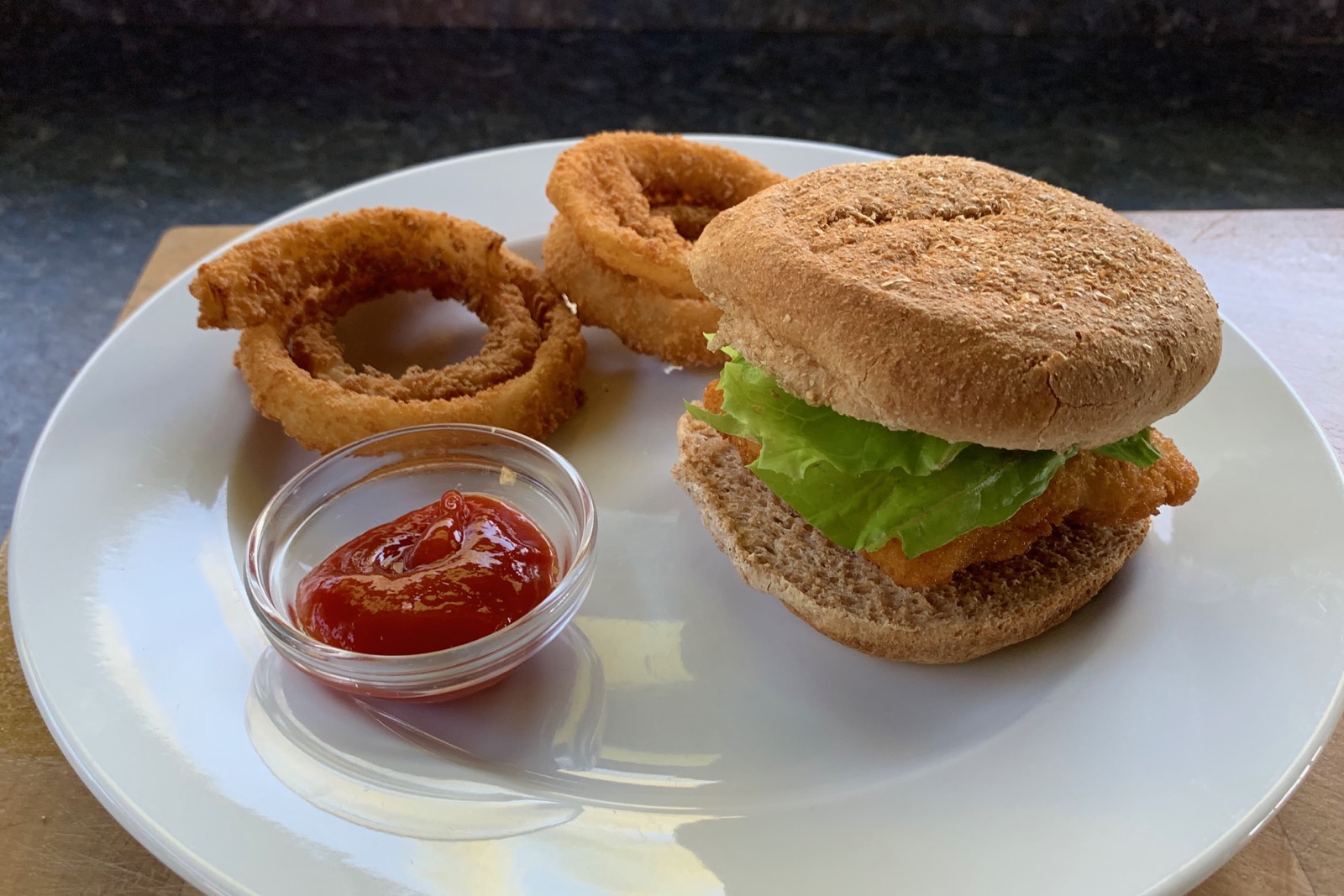 Snack: Peanuts and trail mix.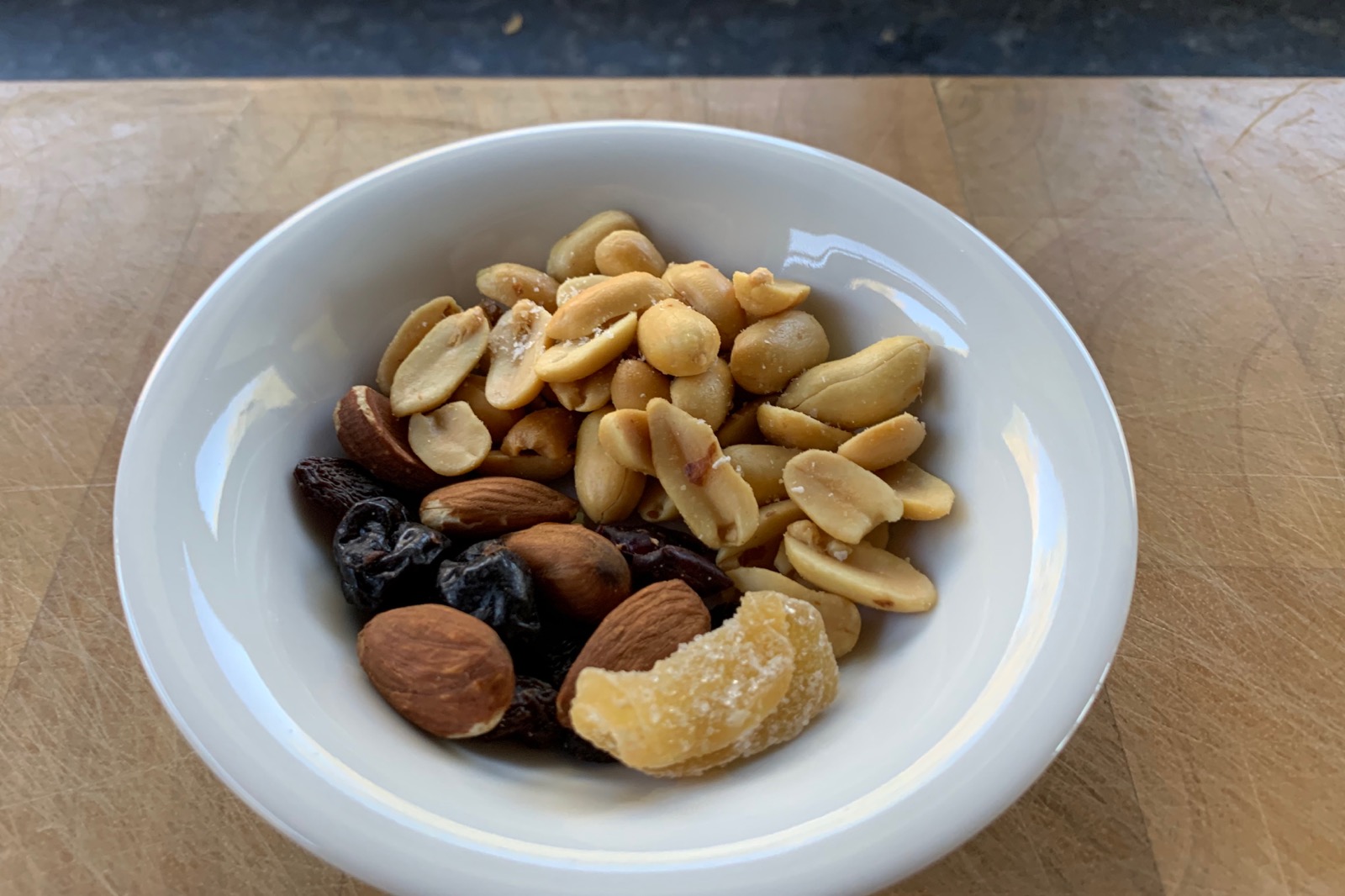 Dinner: Tuna sashimi , rice, and daikon. And cold sake.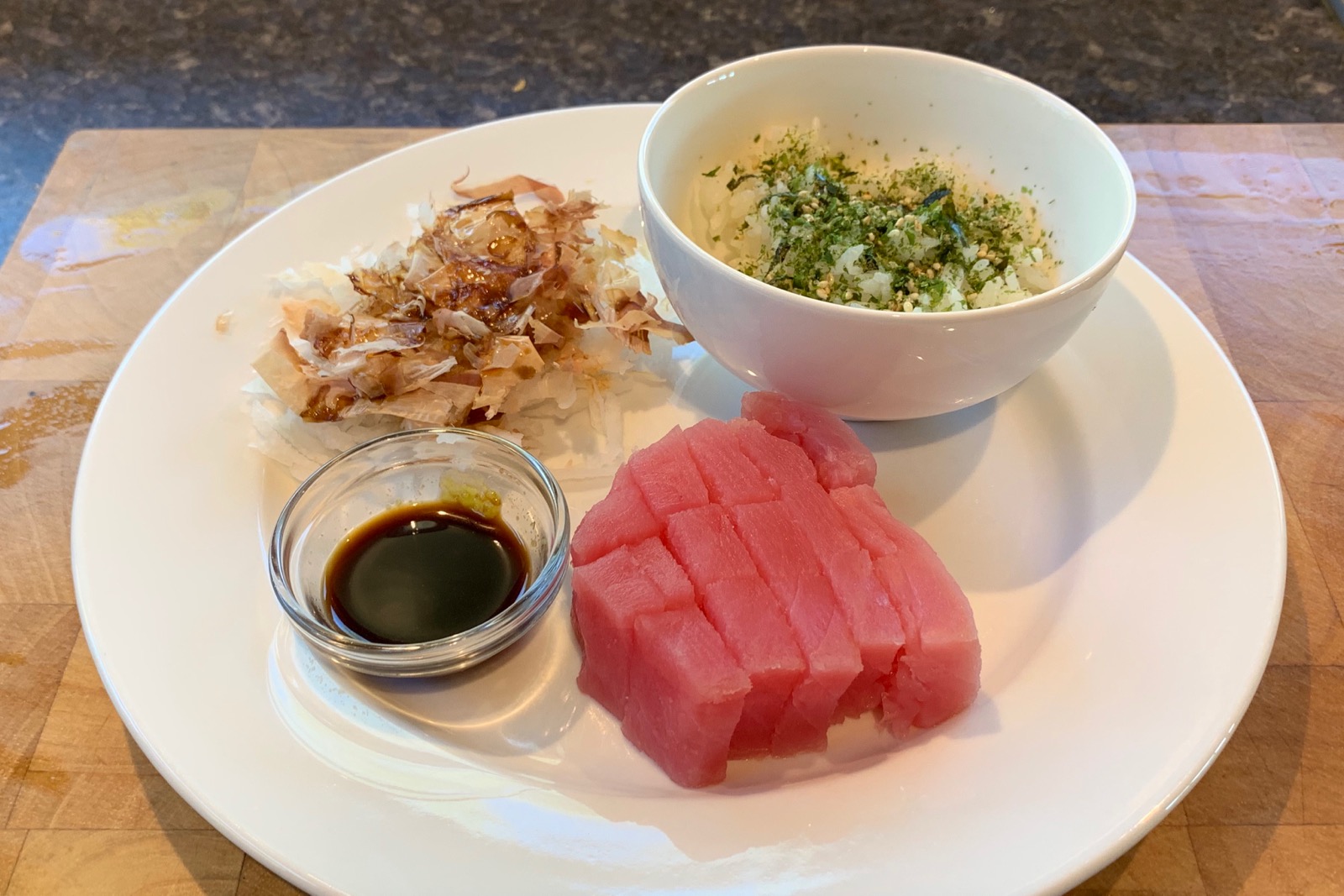 Weight at beginning of the day: 131.6 lbs. Weight at the beginning of the next day: 131.8 lbs.
I replaced my scale on August 7, 2019. When comparing to dates before then, add 2.8 pounds to the old value to match the current scale.