What I ate: November 22, 2021
Pre-Breakfast: I woke up early, so I had a pre-breakfast of a half piece of peanut butter toast with Heidelberg wheat bread.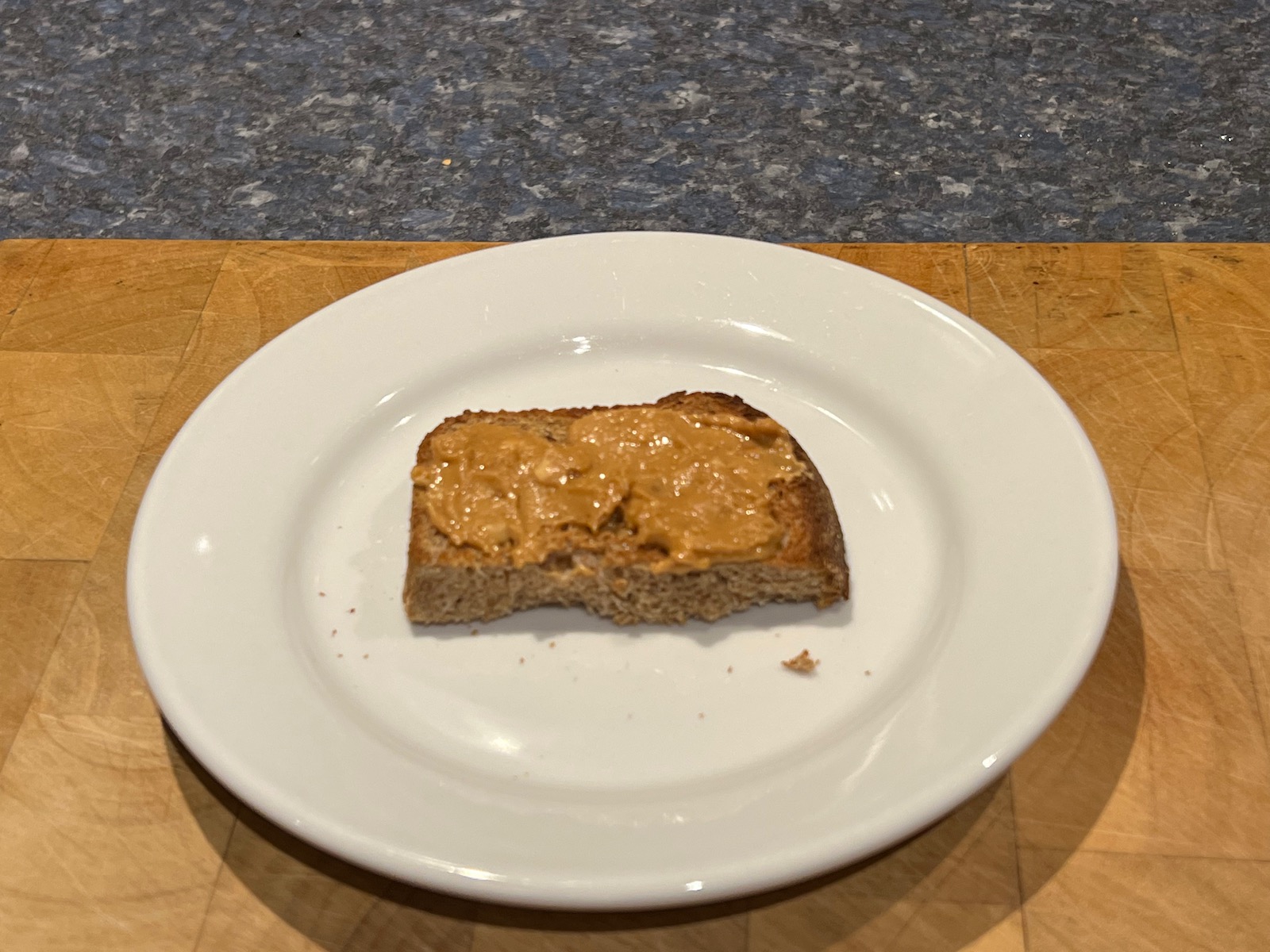 Breakfast: Kimchi scrambled eggs on a bed of rice.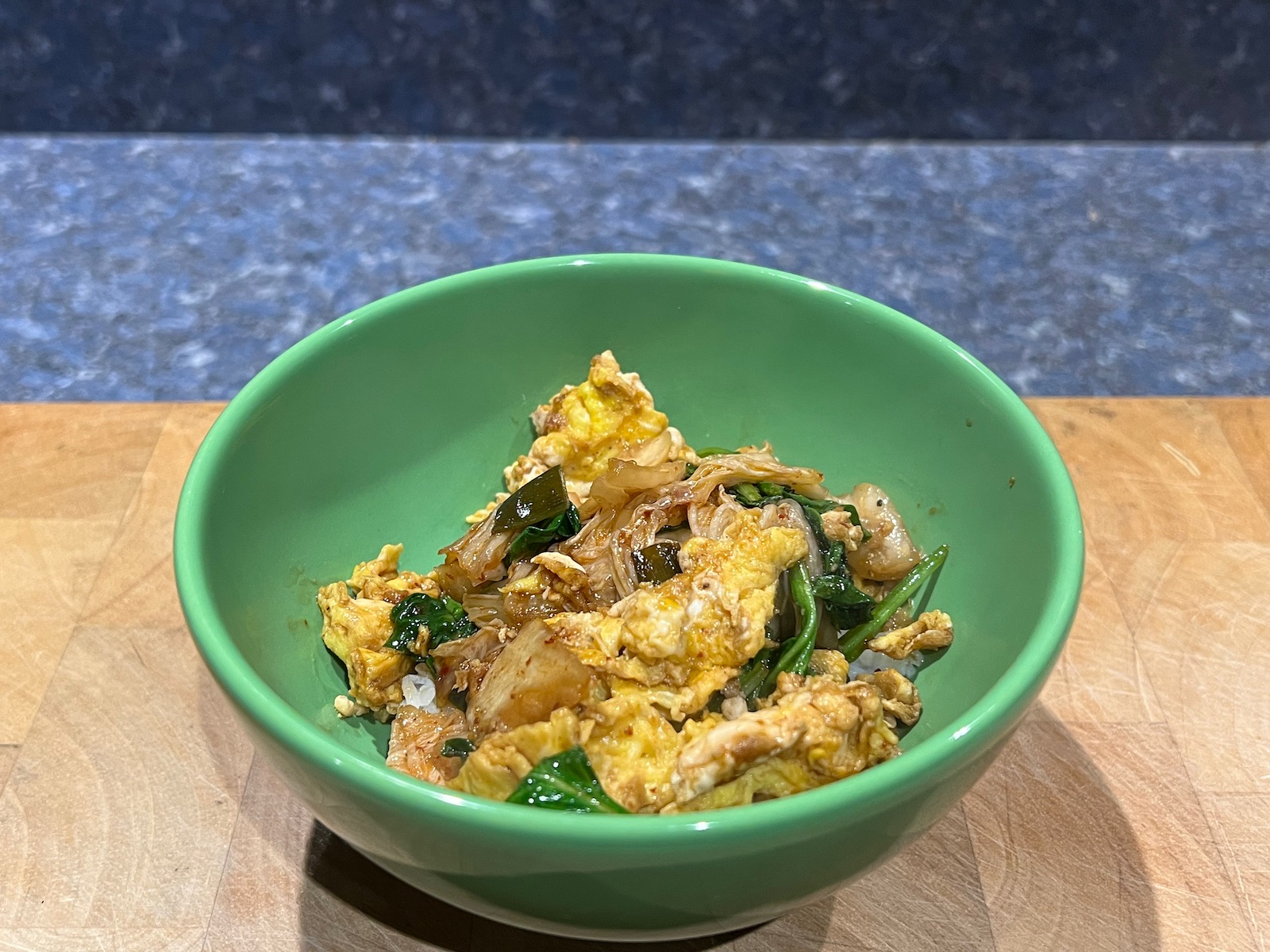 Snack: 1.0 oz. Sriracha chex mix. And half of a blueberry muffin.
Lunch: Leftover grilled BBQ chicken. With strawberries, blueberries, and blackberries.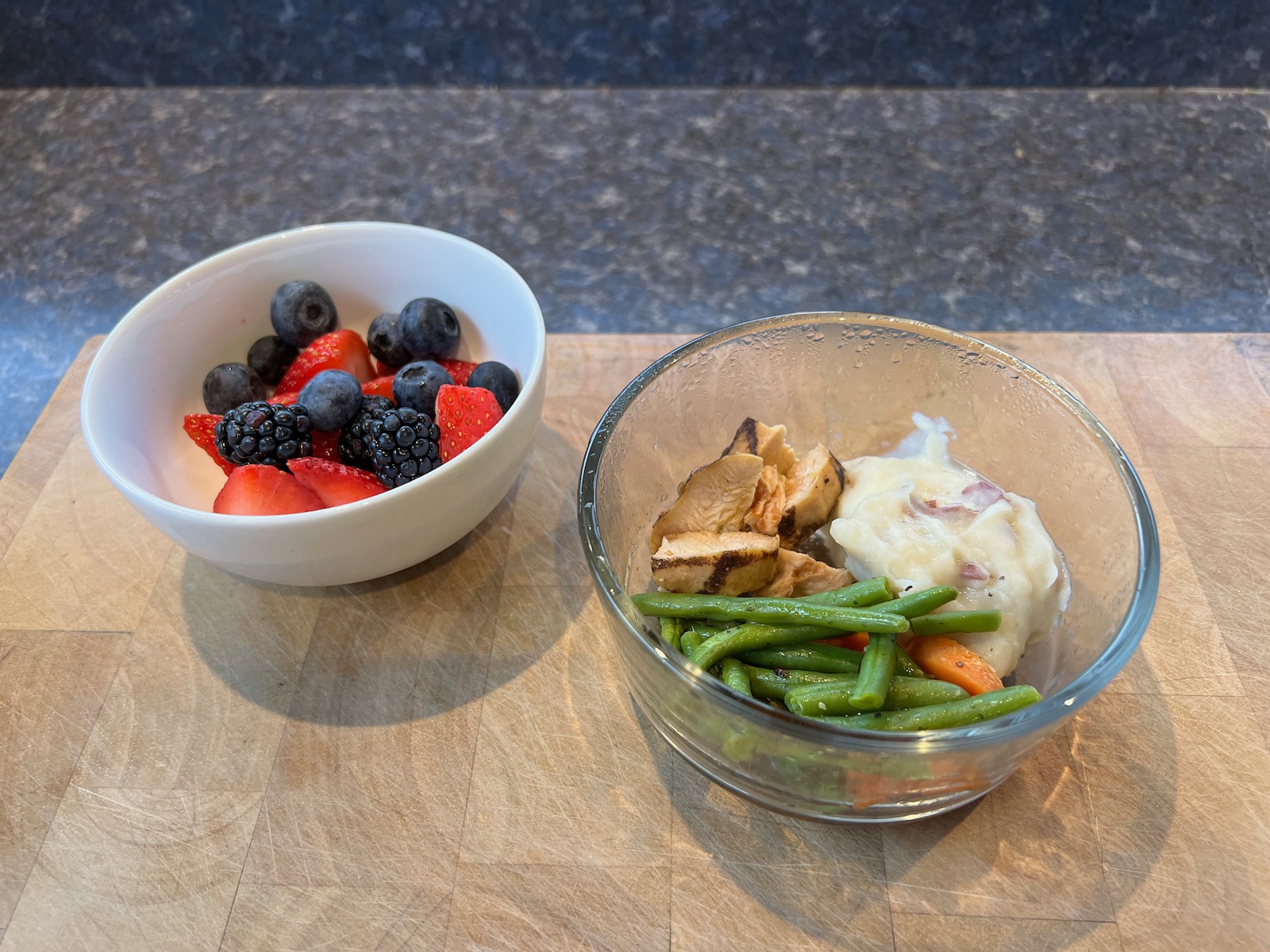 Snack: 1.0 oz. habanero almonds. And, later, 1.0 oz. Wavy Lays potato chips.
Dinner: Rigatoni with tomato, spinach, and prosciutto in spicy vodka cream sauce. And a glass of Bota Box cabernet sauvignon. I haven't made this in a really long time, the last time was August 14, 2020!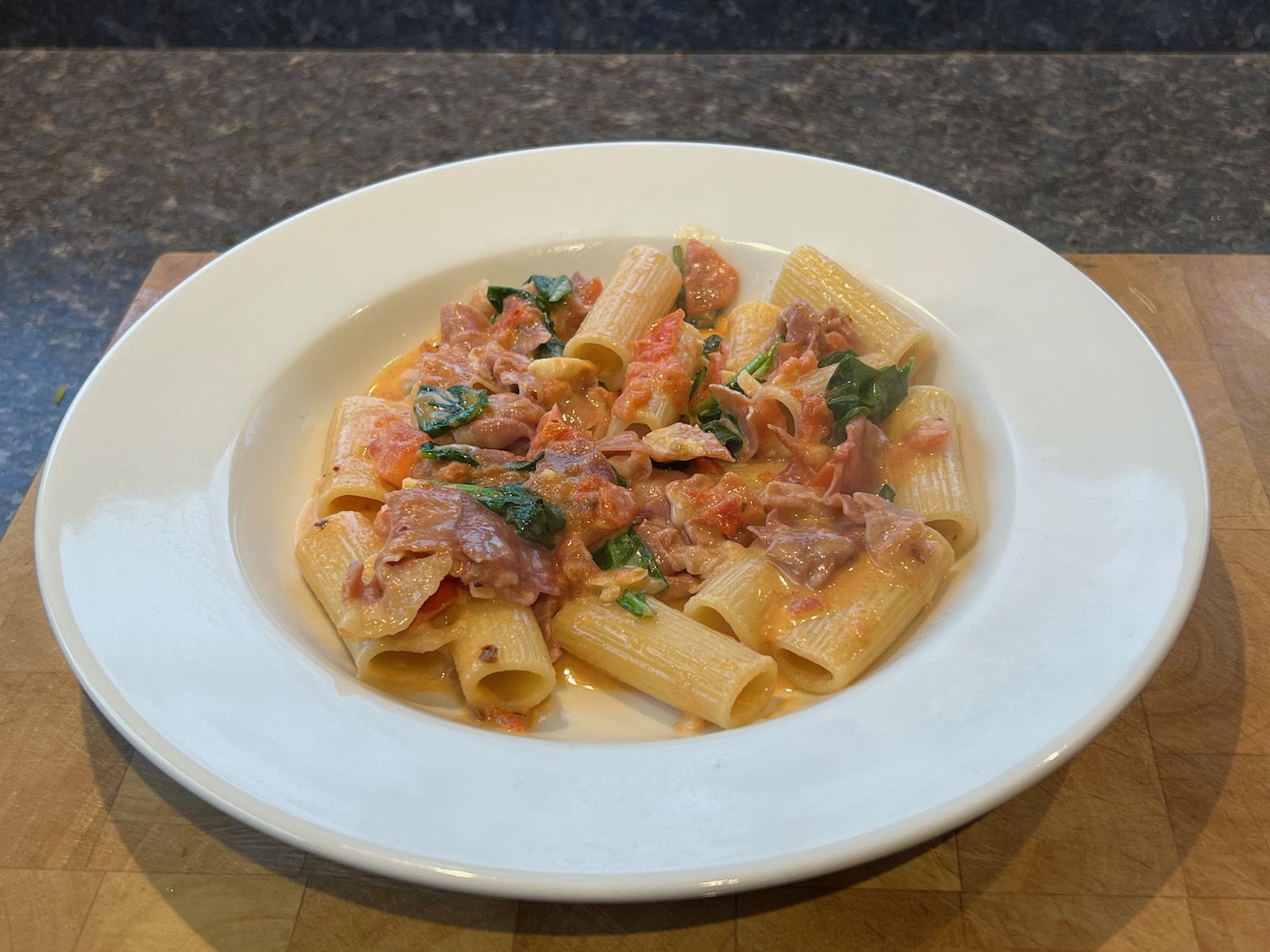 Weight at beginning of the day: 117.6 lbs.
Weight at the beginning of the next day: 116.6 lbs.
I replaced my scale on August 7, 2019. When comparing to dates before then, add 2.8 pounds to the old value to match the current scale.