What I ate: June 17, 2022
Breakfast: Chorizo breakfast burrito with chorizo, onion, green pepper, jalapeño and egg. Reheat of the filling I cooked Sunday in a freshly heated Mission carb balance tortilla.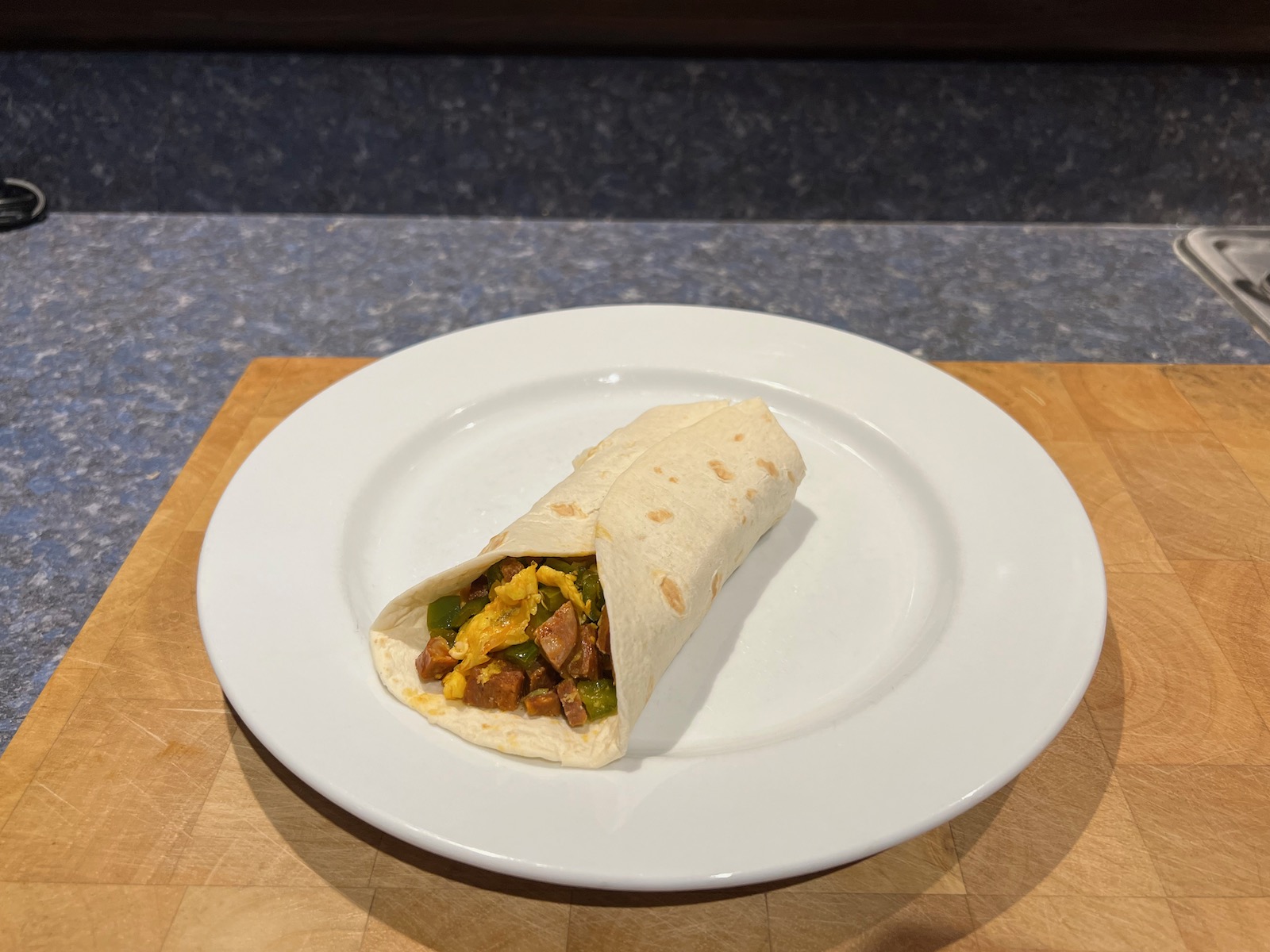 Snack: 1.0 oz. Sriracha chex mix. And, later, 0.8 oz. peanuts.
Lunch: Panera cheddar broccoli soup (8 oz., 1/2 of a pint container). And a homemade whole wheat and oat roll with butter. And a half glass of Fish Eye sauvignon blanc.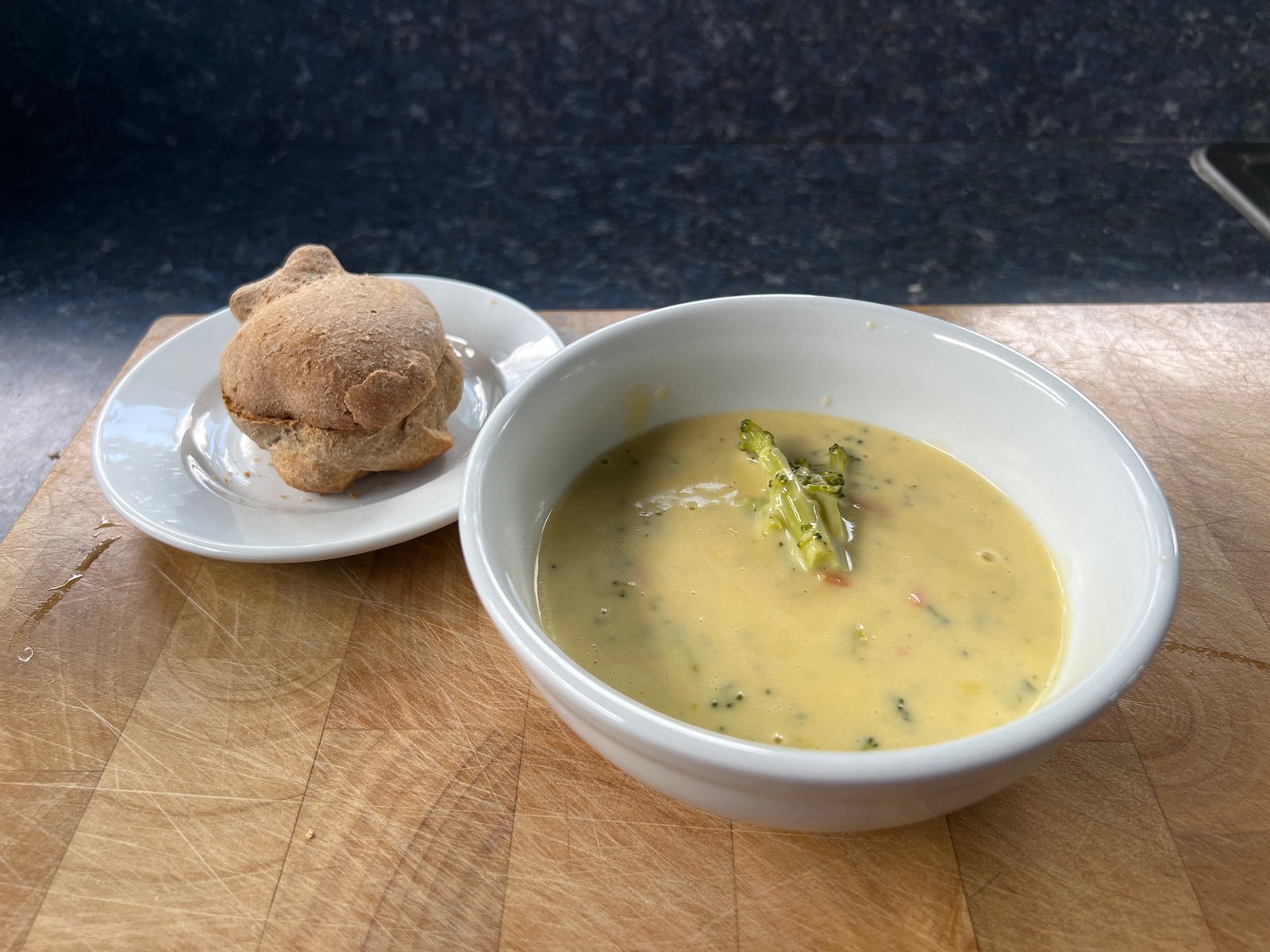 Snack: 1.0 oz. tortilla chips and Green Mountain Gringo spicy salsa. And a Bota Box margarita.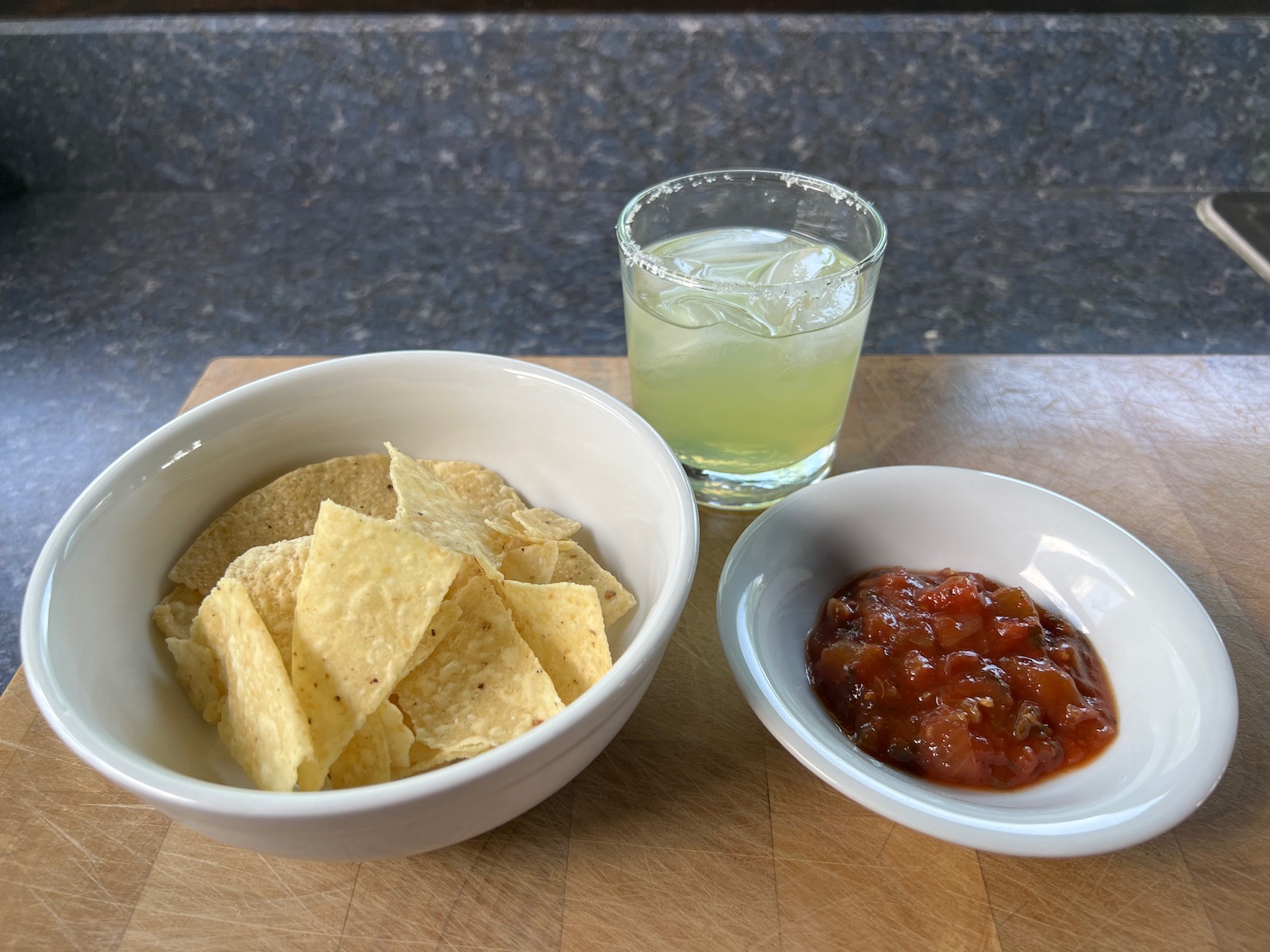 Dinner: Cheeseburger (5.3 oz) and 2.8 oz. tater tots. And a glass of Bota Box shiraz.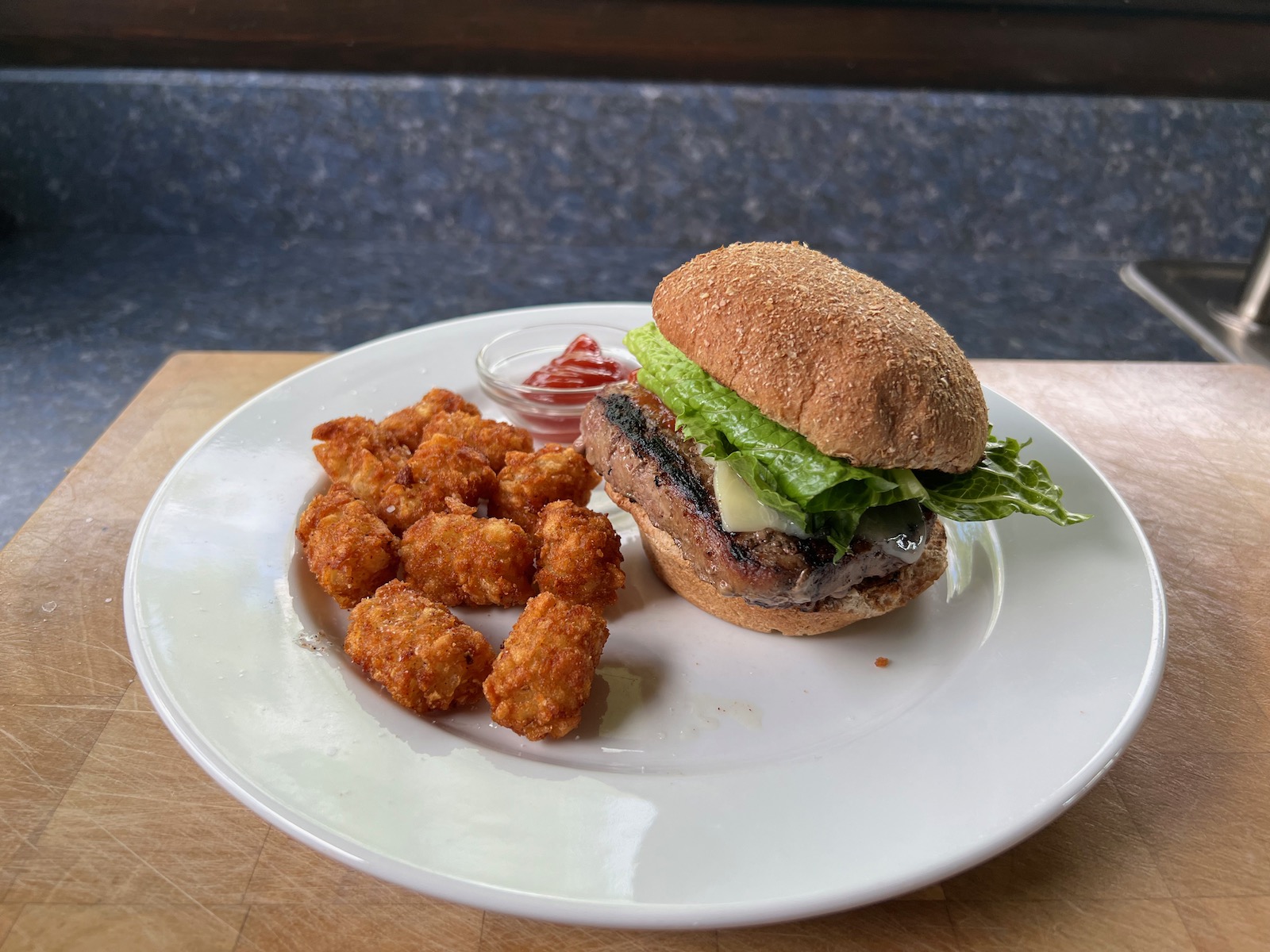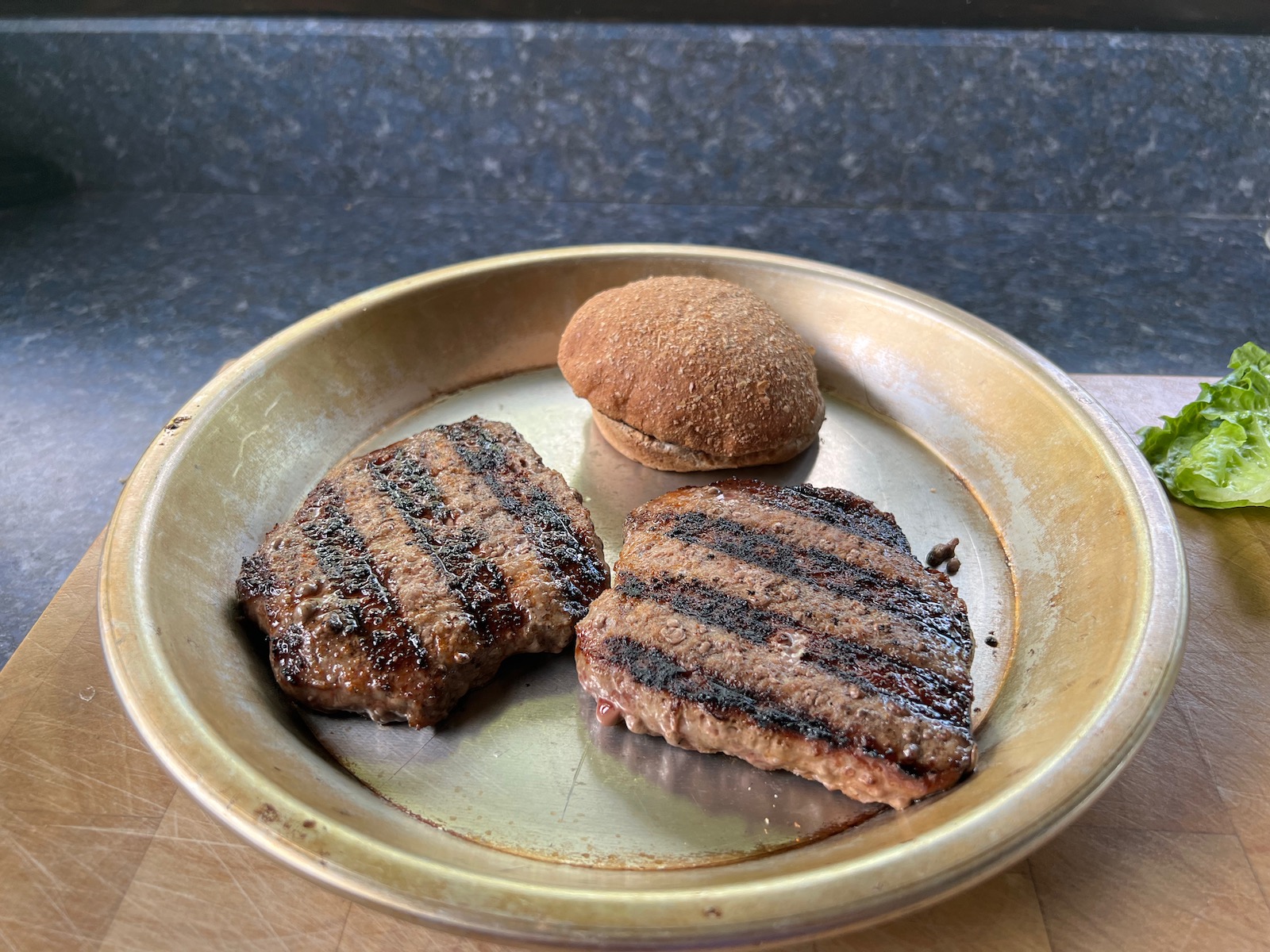 Weight at beginning of the day: 127.8 lbs.
Weight at the beginning of the next day: 128.0 lbs.
I replaced my scale on August 7, 2019. When comparing to dates before then, add 2.8 pounds to the old value to match the current scale.