What I ate: August 2, 2022
Breakfast: Spicy western omelette. Filling cooked Sunday and reheated, in 1 egg, freshly cooked. And a slice of Heidleberg wheat toast with butter.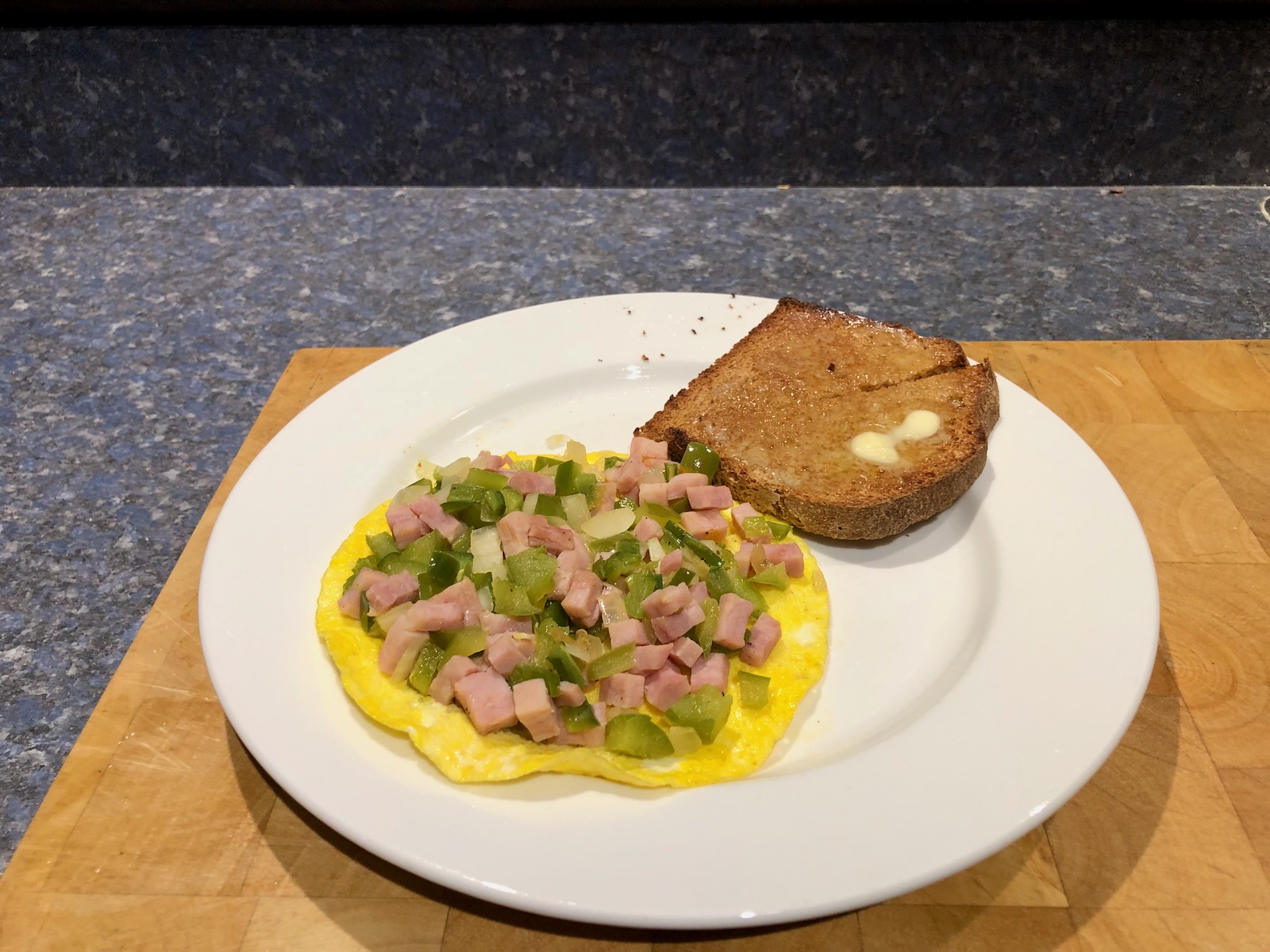 Snack: 1.0 oz. Sriracha chex mix. And, later, 0.8 oz. peanuts.
Lunch: XCJ Dumplings (5) and rice.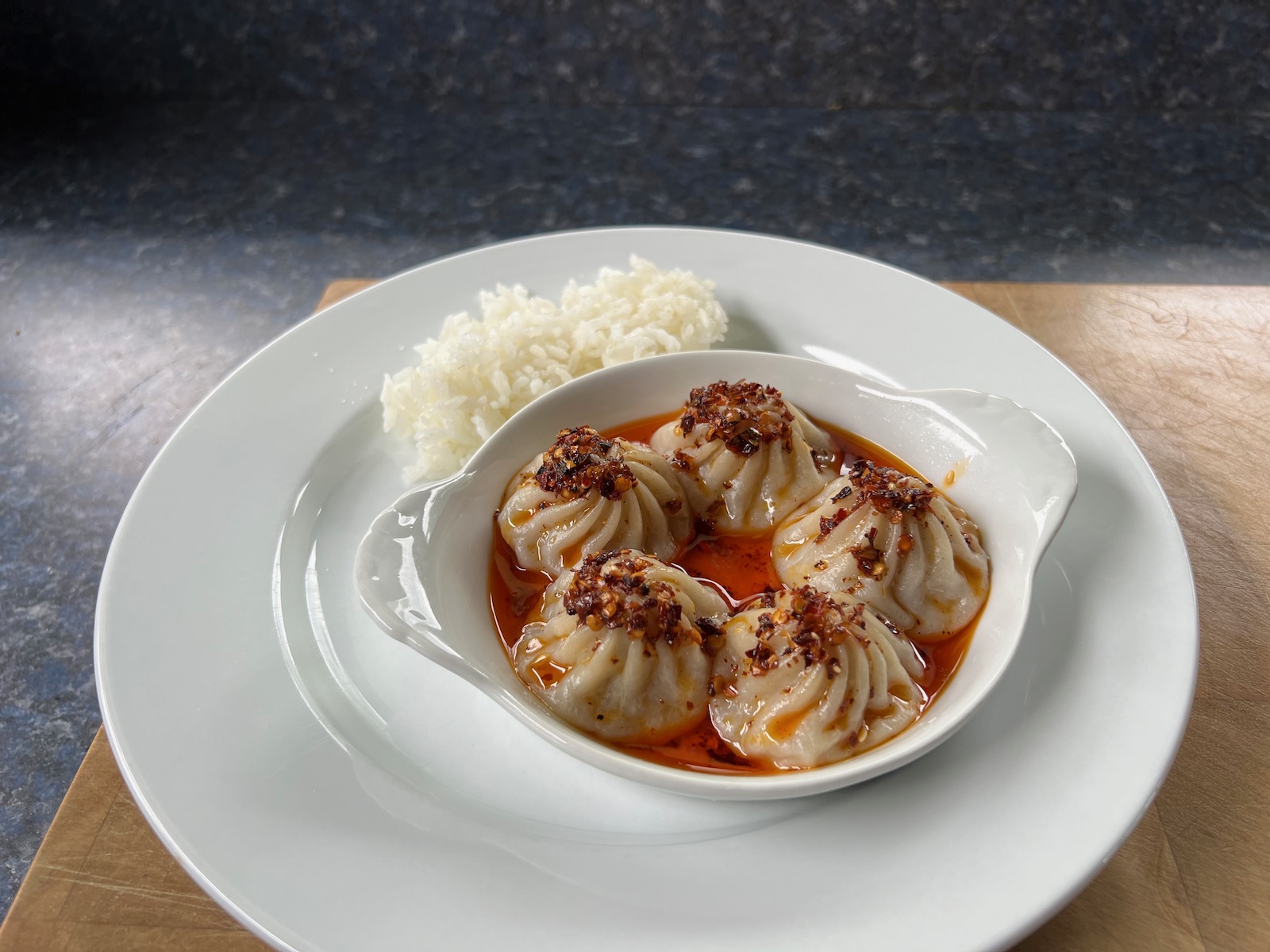 Snack: 1.0 oz. wasabi and soy sauce almonds.
Made a 10.7 oz. batch of taco seasoned ground beef for dinner tonight, and future nachos.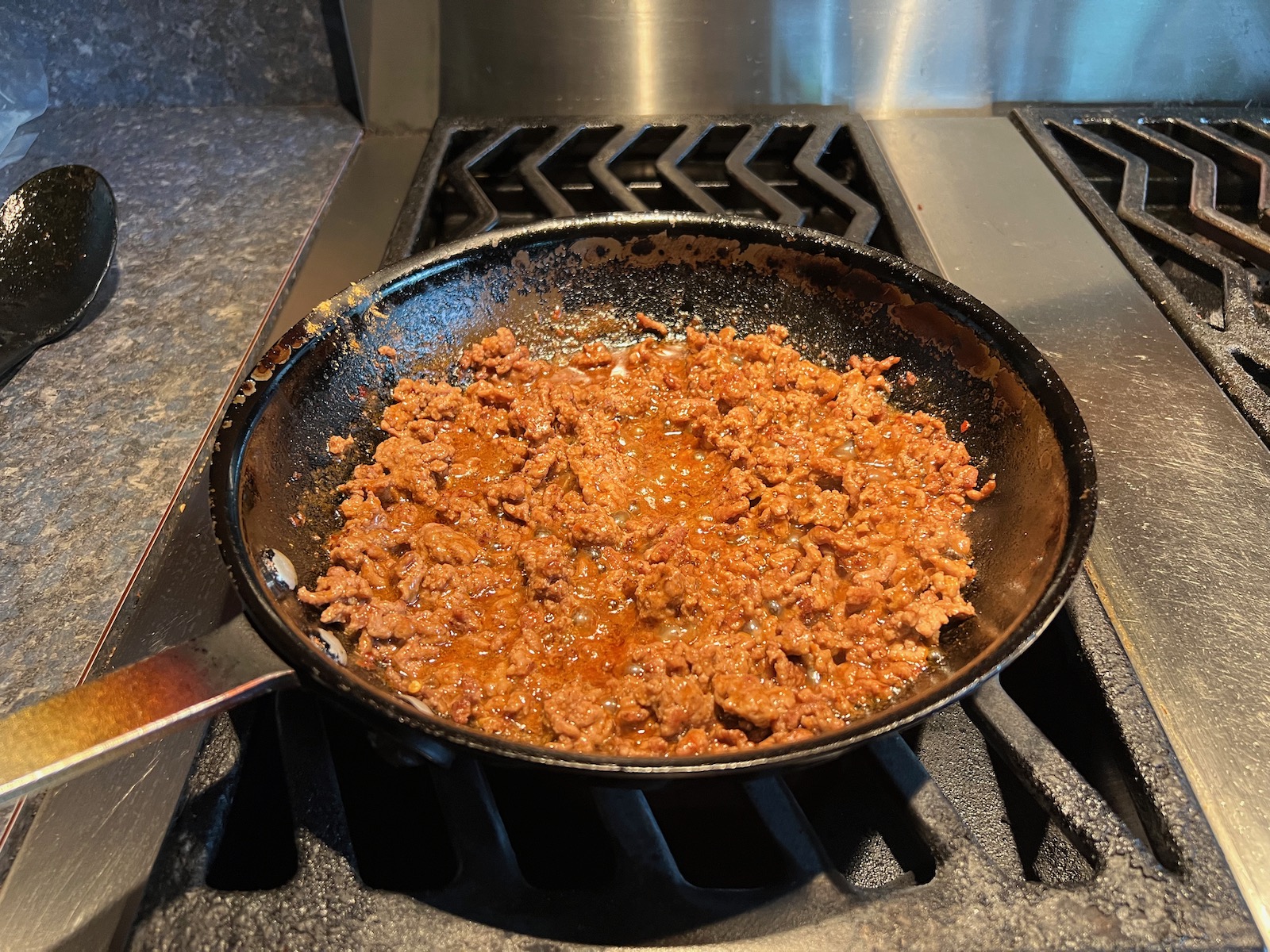 Vacuum sealed and froze 3x 1.8 oz. packages.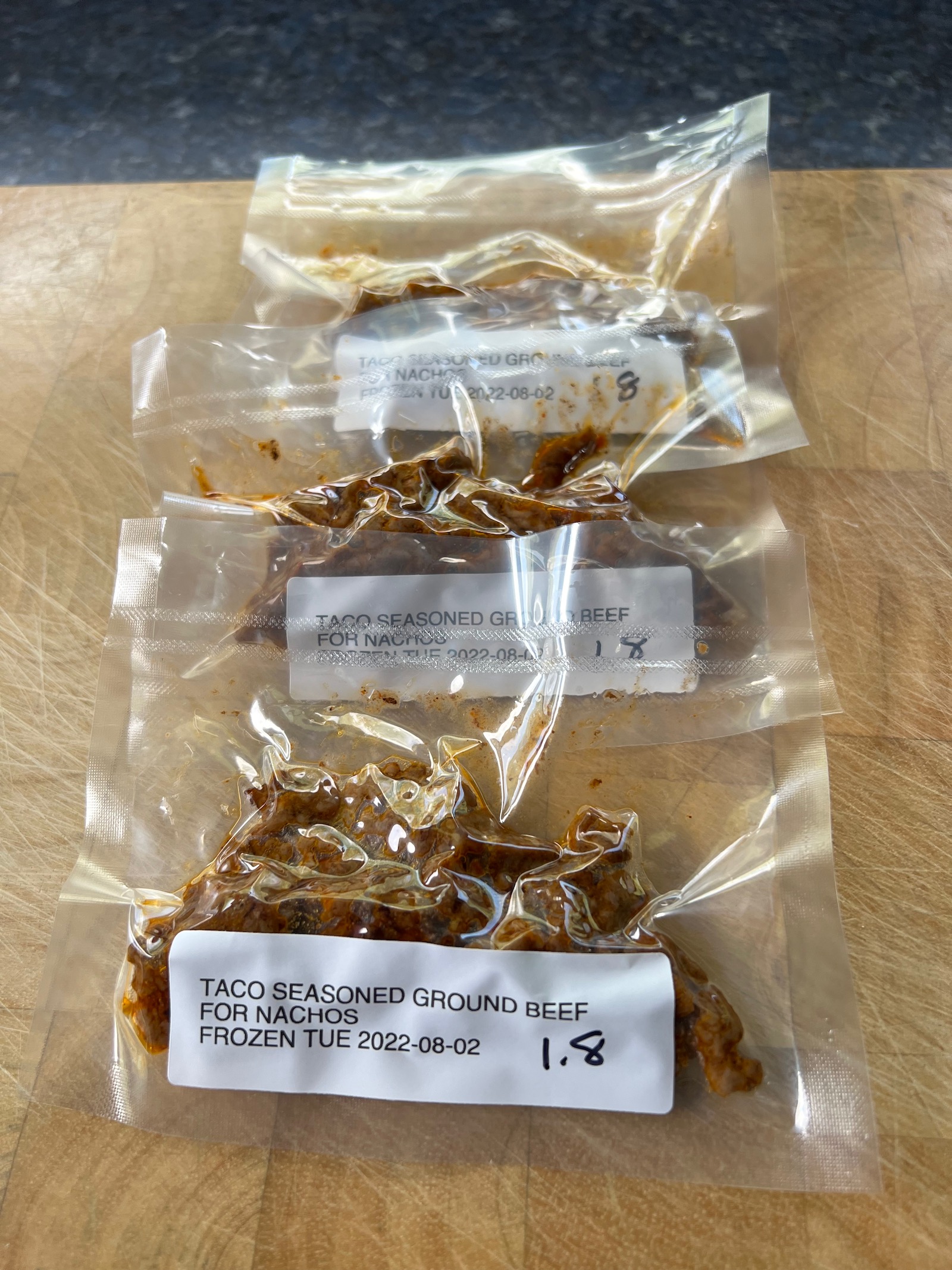 Dinner: American-style hard-shell taco. With 3.0 oz. taco seasoned beef, cheese, tomato, and lettuce. Also 1.0 oz. tortilla chips and salsa and a margarita.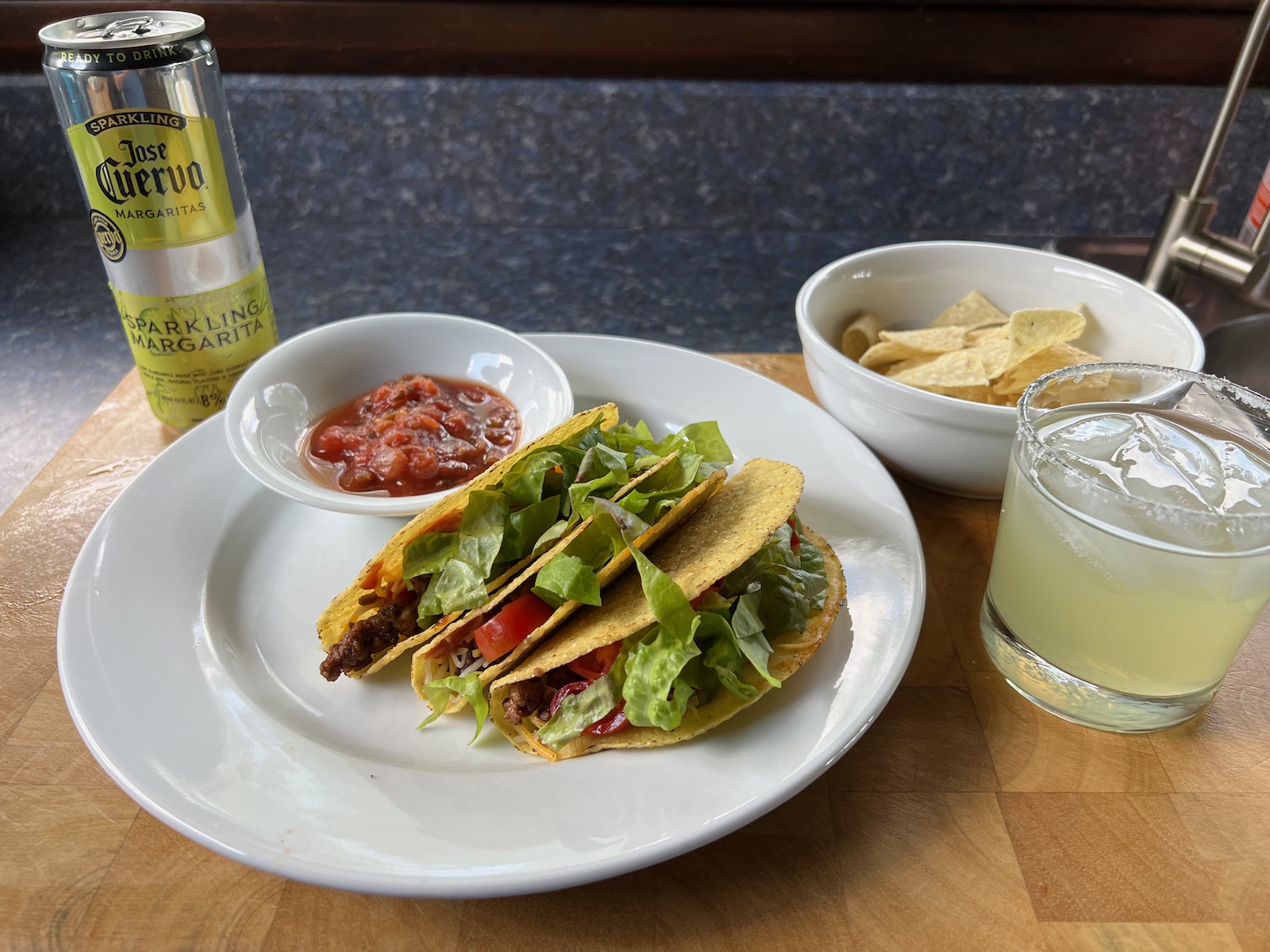 Weight at beginning of the day: 129.2 lbs.
Weight at the beginning of the next day: 129.4 lbs.
I replaced my scale on August 7, 2019. When comparing to dates before then, add 2.8 pounds to the old value to match the current scale.