What I ate: September 19, 2022
Breakfast: Kimchi scrambled eggs on a bed of rice.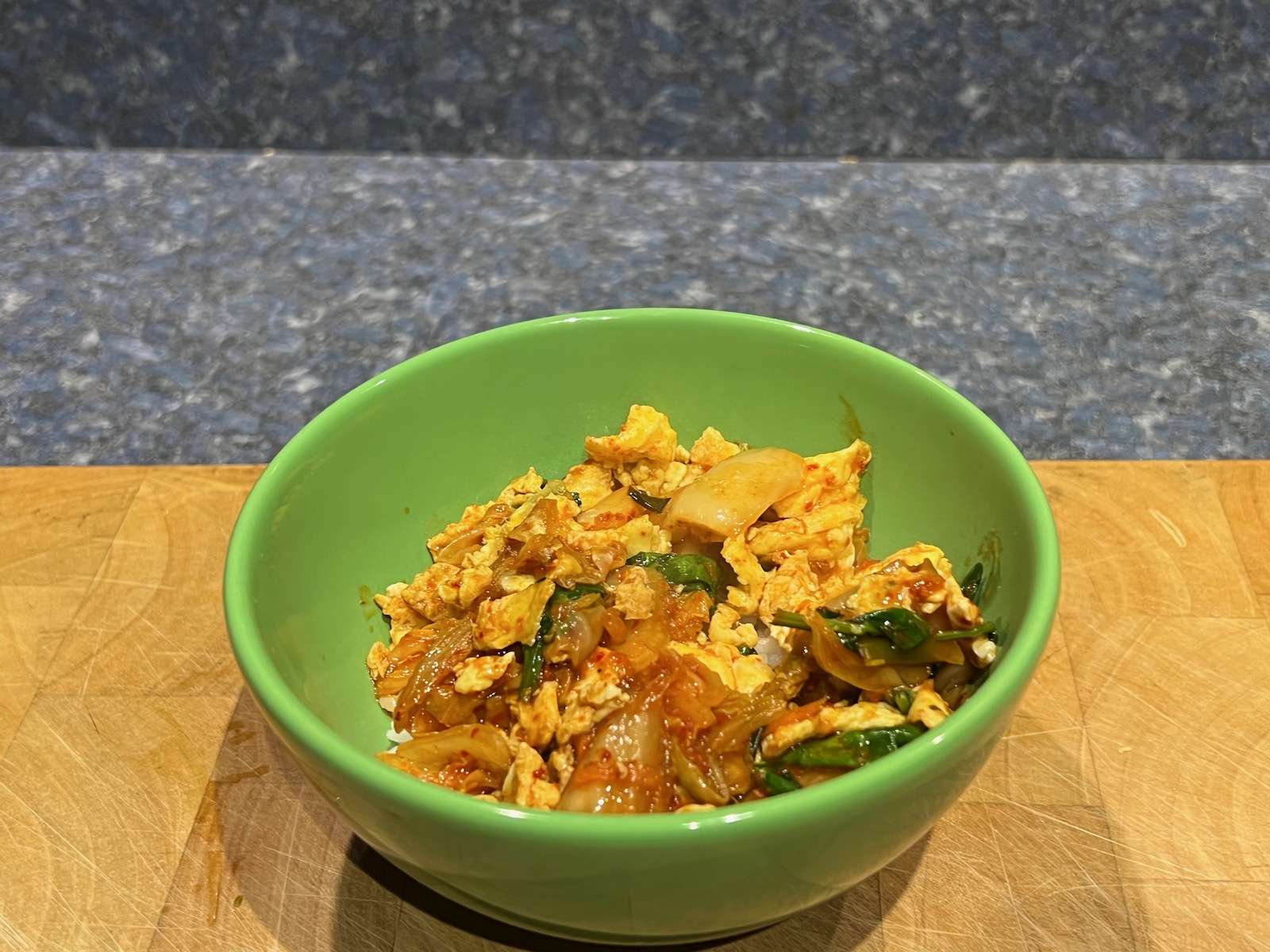 Snack: Greek yogurt and granola, 2.9 oz. Greek yogurt, 0.4 oz. granola snack, 137 cal. 1.0 oz. Sriracha chex mix. And, later, 0.8 oz. peanuts, 136 cal.
Lunch: Portuguese-inspired sausage and kale soup (10 oz., 150 cal) and a white roll (90 cal) with butter.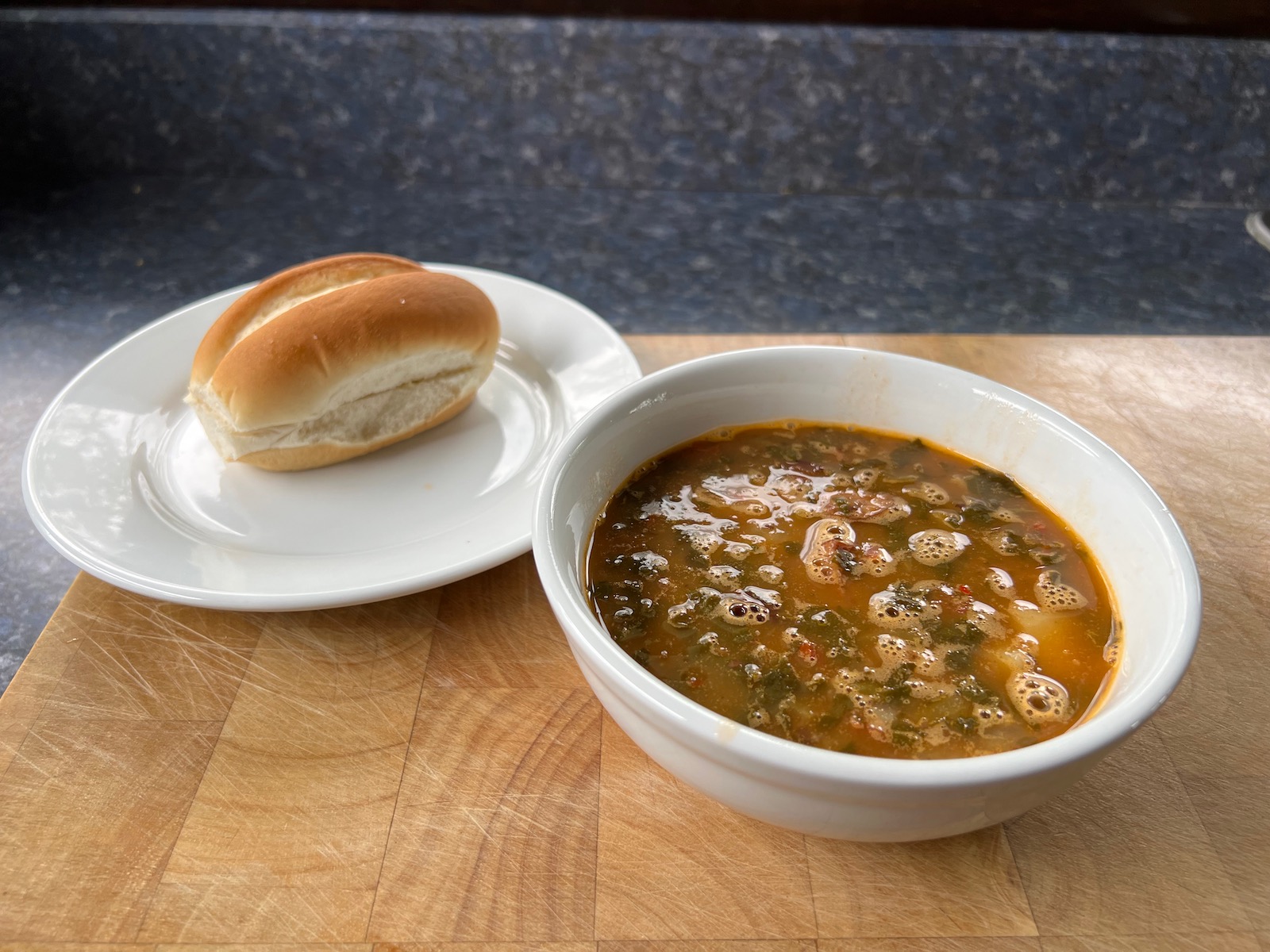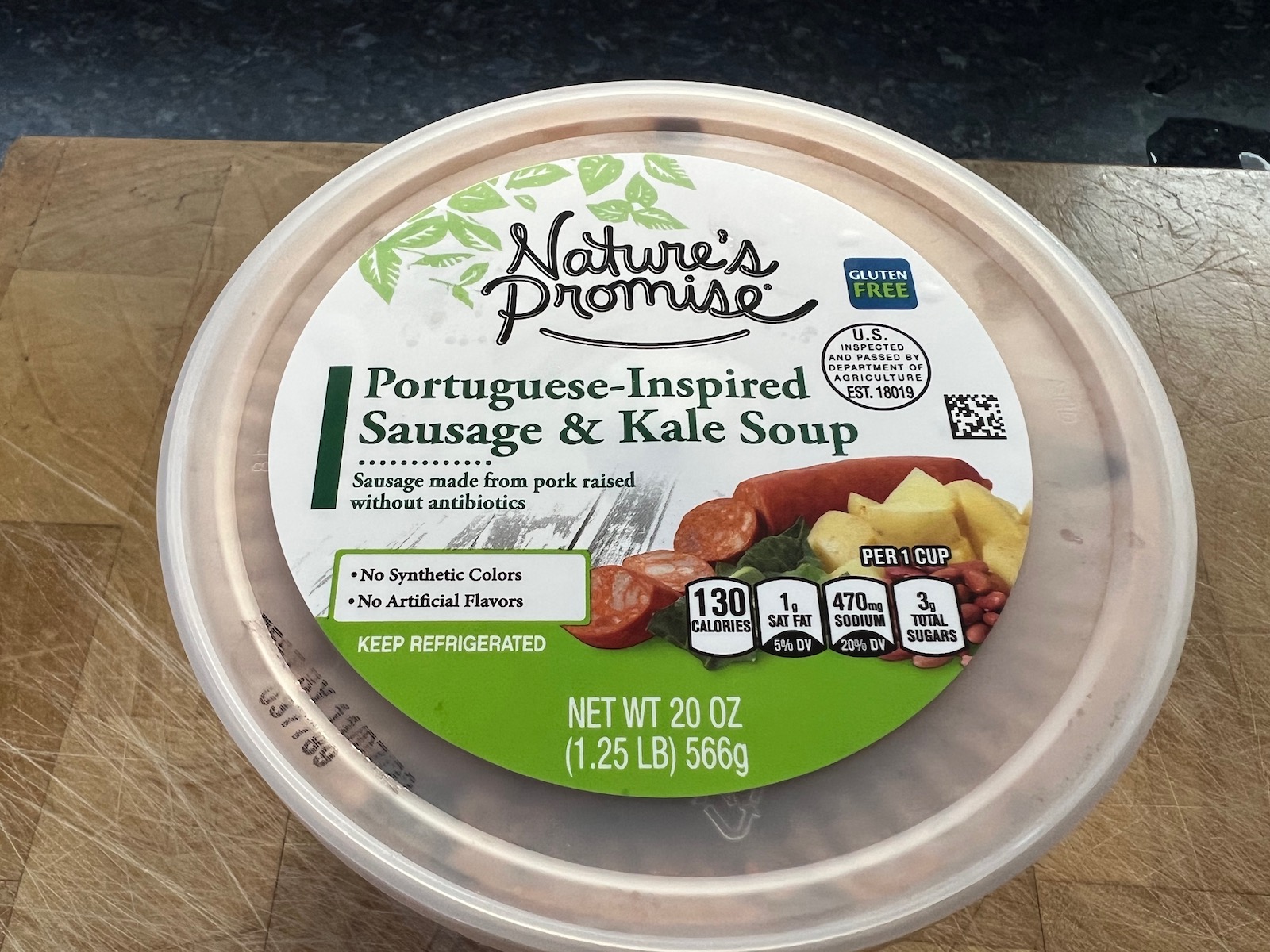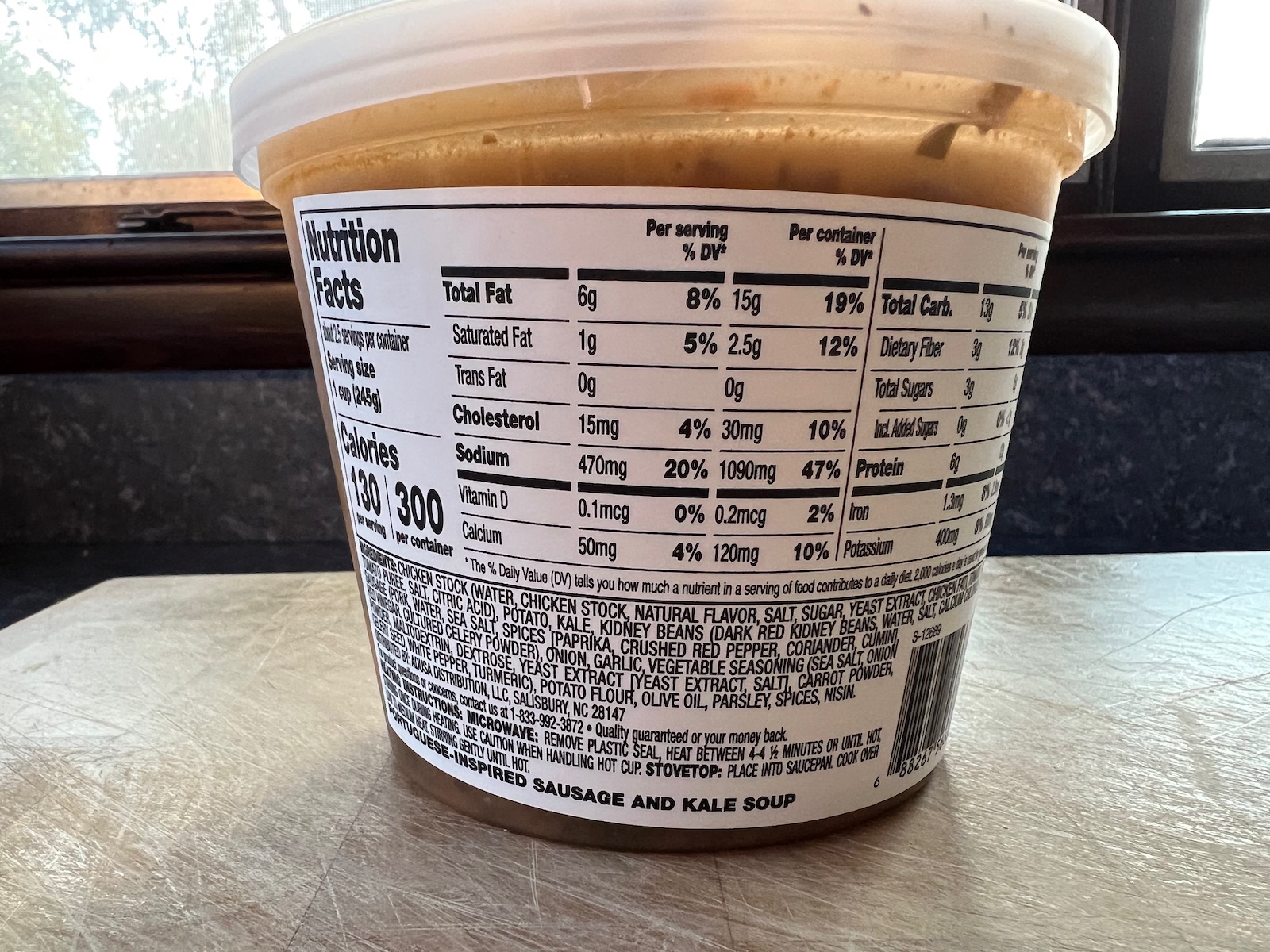 Snack: 1.0 oz. habanero almonds.
Dinner: Hunan beef from China City in Sidney, NY, previously vacuum sealed and frozen. 5.7 oz serving with added Toban Djan chili bean sauce. And a glass of Bota Box shiraz. Reheated in the sous vide from frozen, then transferred to a sauté pan to finish heating and add the sauce.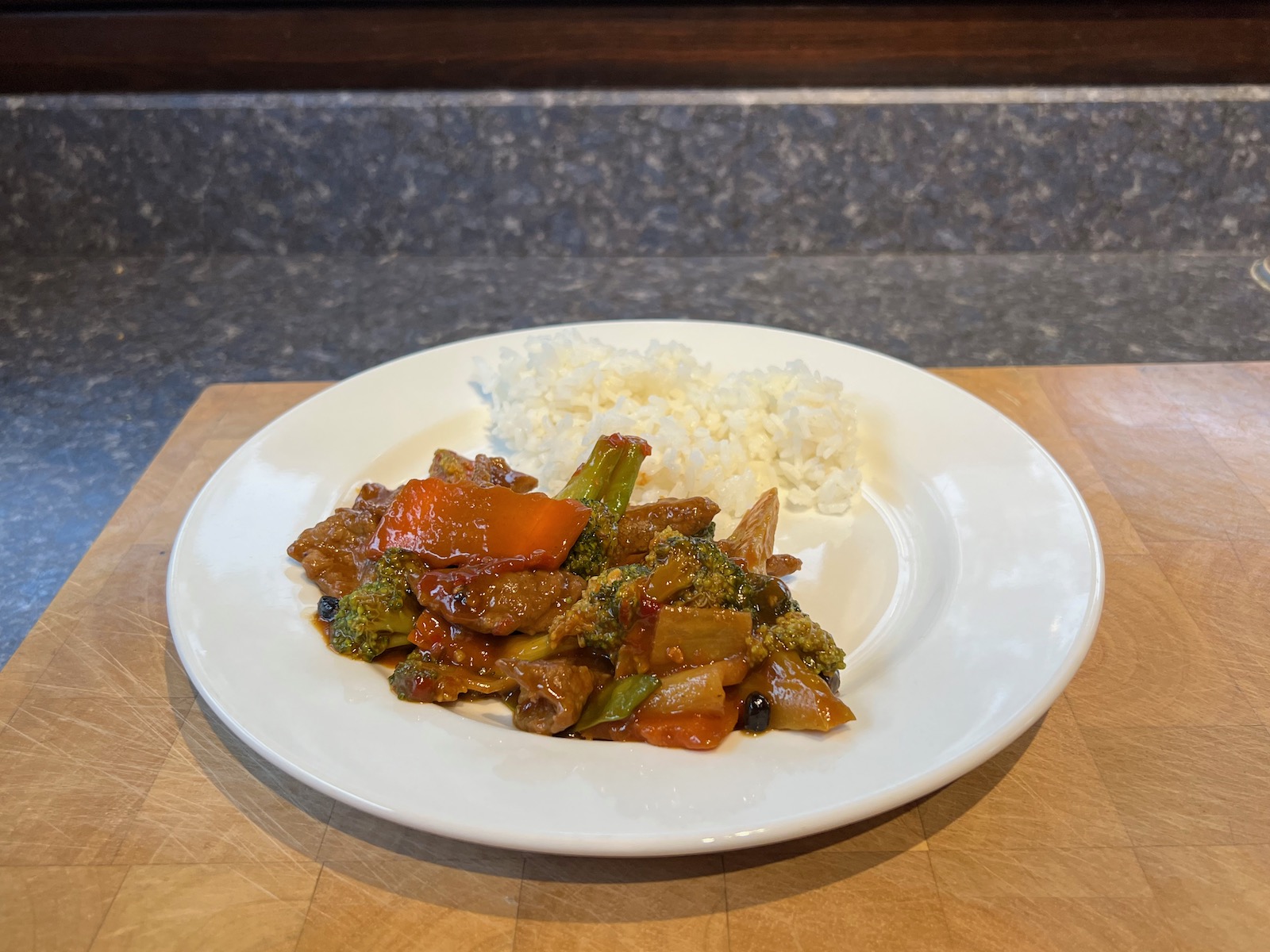 Weight at beginning of the day: 130.4 lbs.
Weight at the beginning of the next day: 130.0 lbs.
I replaced my scale on August 7, 2019. When comparing to dates before then, add 2.8 pounds to the old value to match the current scale.