What I ate: November 20, 2022
Breakfast: Bagel, lox and cream cheese on a homemade whole wheat bagel with tomato and red onion. And a mimosa.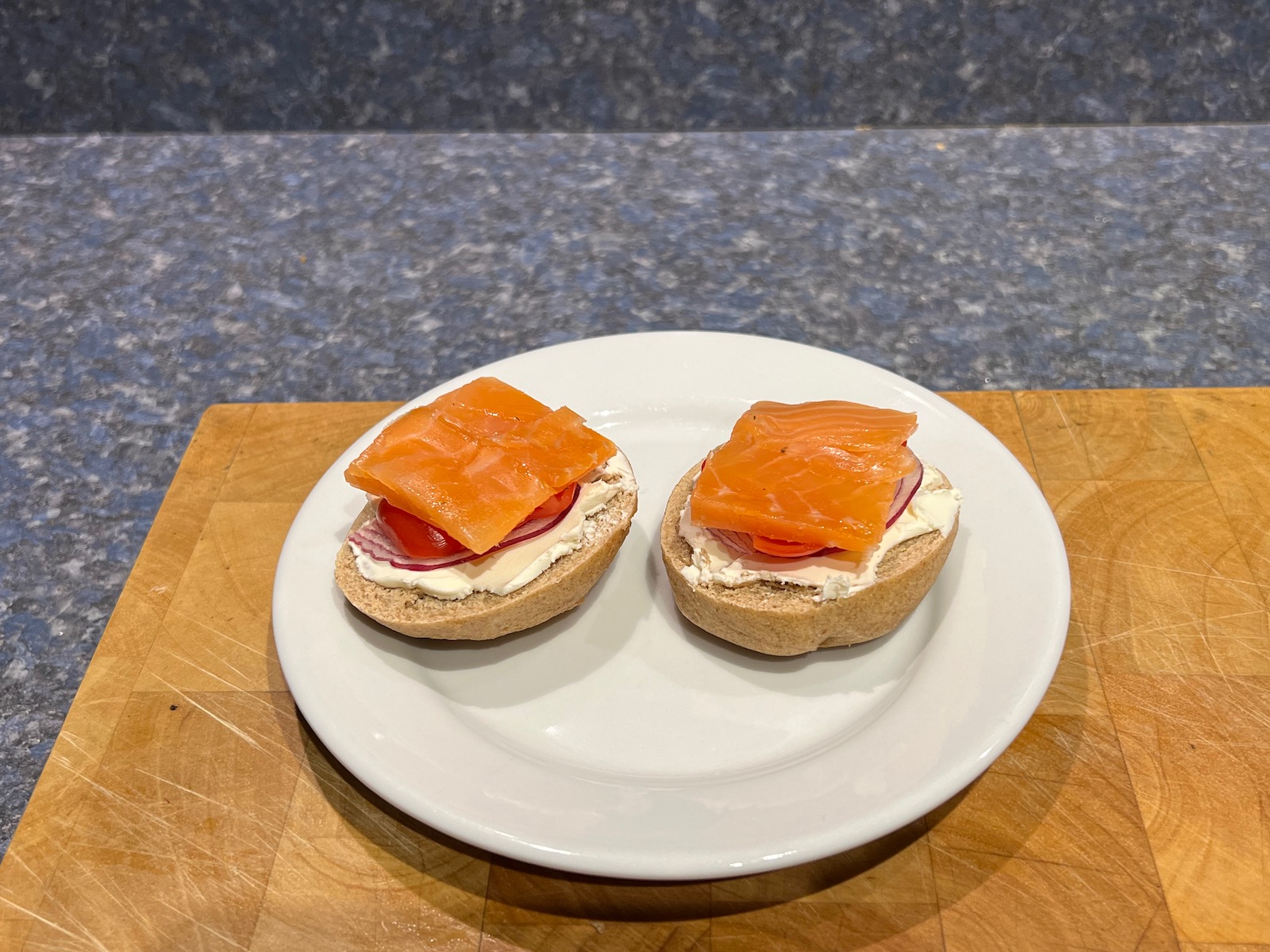 Made the filling for an spicy western omelette for Tuesday. And the filling for chorizo breakfast burrito with chorizo, onion, green pepper, jalapeño, and egg for breakfast Wednesday.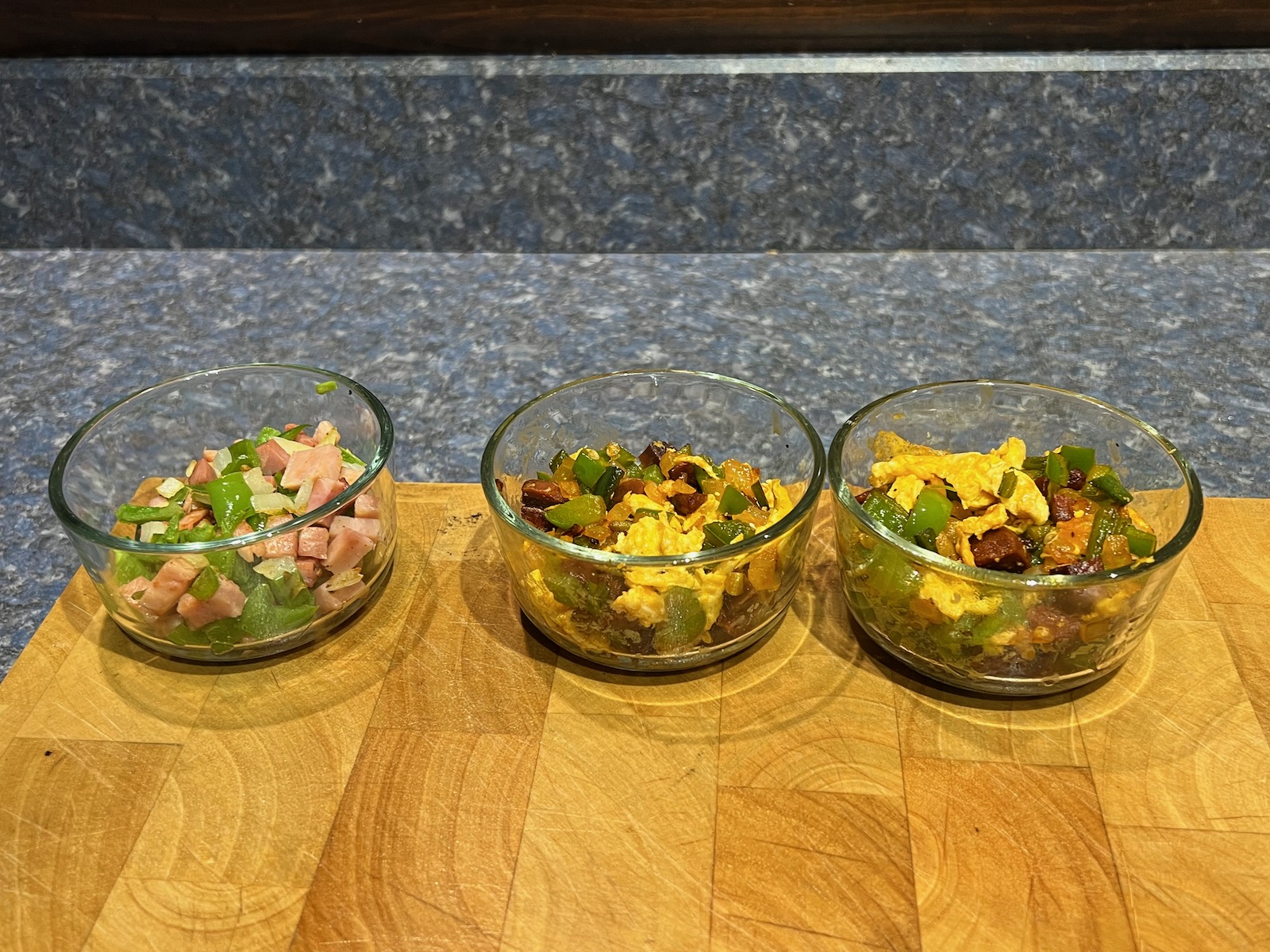 Snack: 1.0 oz. Sriracha chex mix. And, later, 0.8 oz. peanuts.
Lunch: Red lentil and spinach soup (10 oz., 230 cal) and bread with olive oil. And a half glass of Bota Box sauvignon blanc.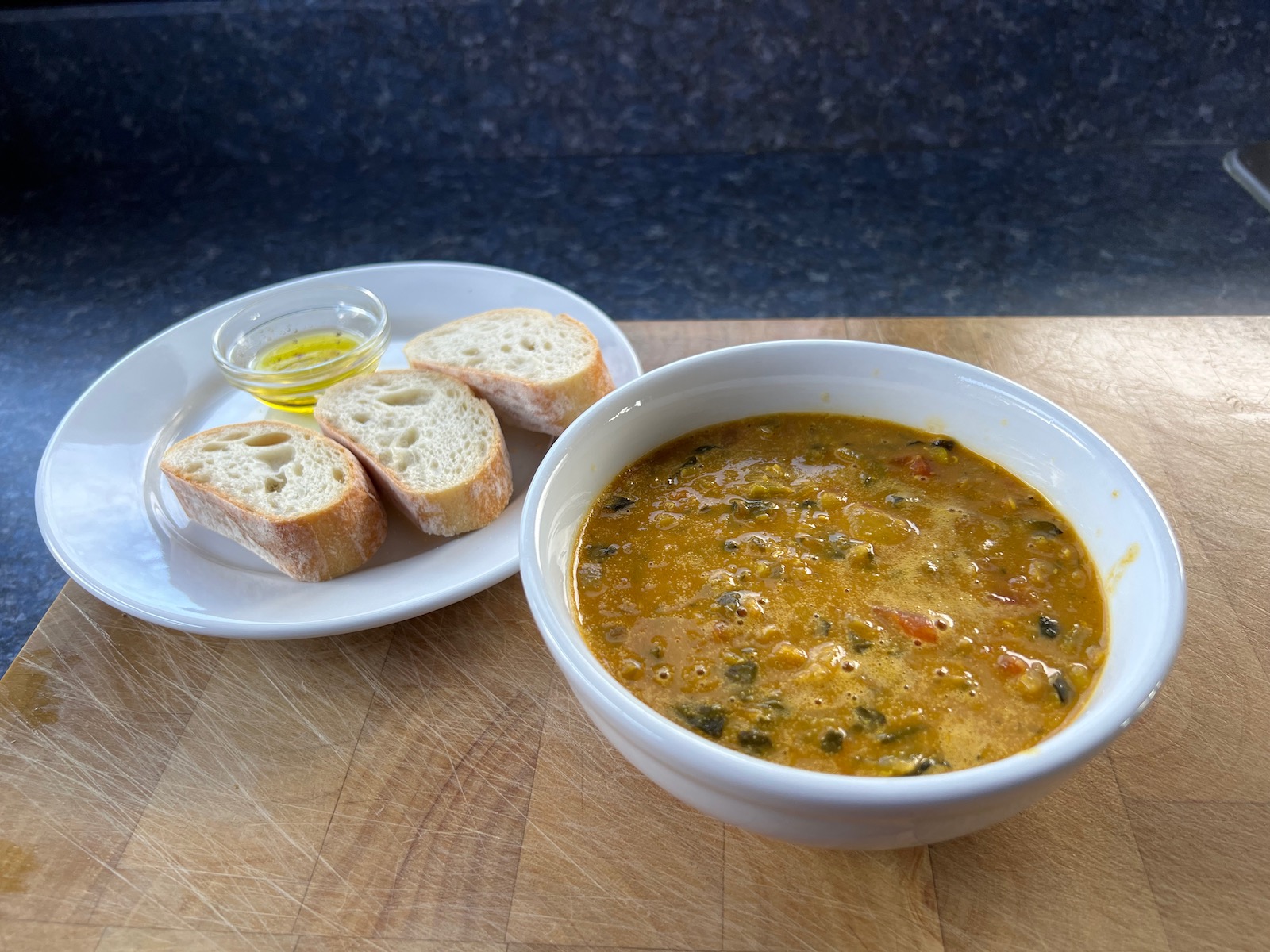 Snack: 1.0 oz. potato chips and French onion dip. And 100 cal. cashews.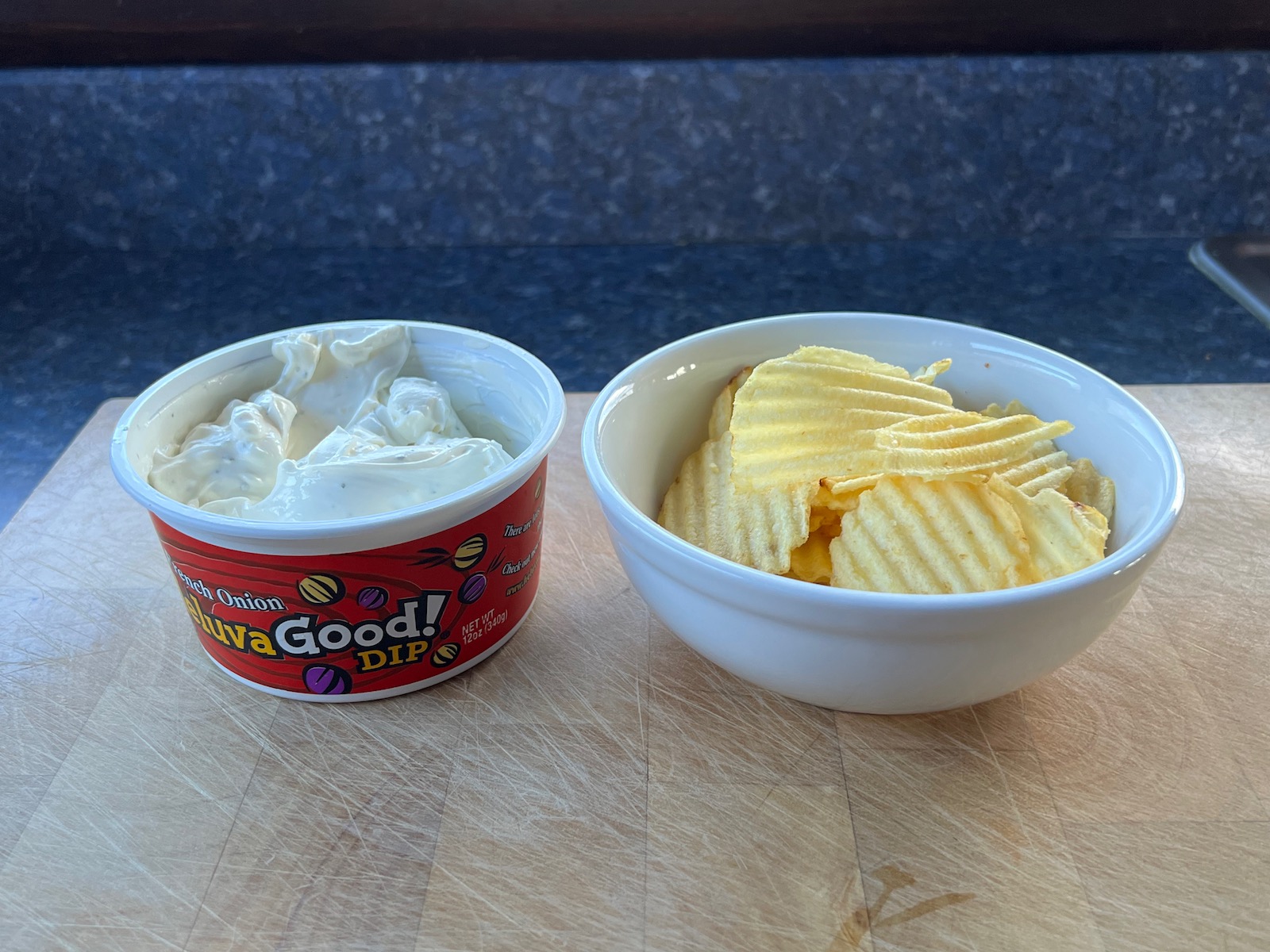 Dinner: Sort of goulash with 2.0 oz. ground beef, onion, and garlic (previously frozen), 4.5 oz. marinara, and 1.8 oz. penne pasta. And a glass of Bota Box cabernet sauvigon.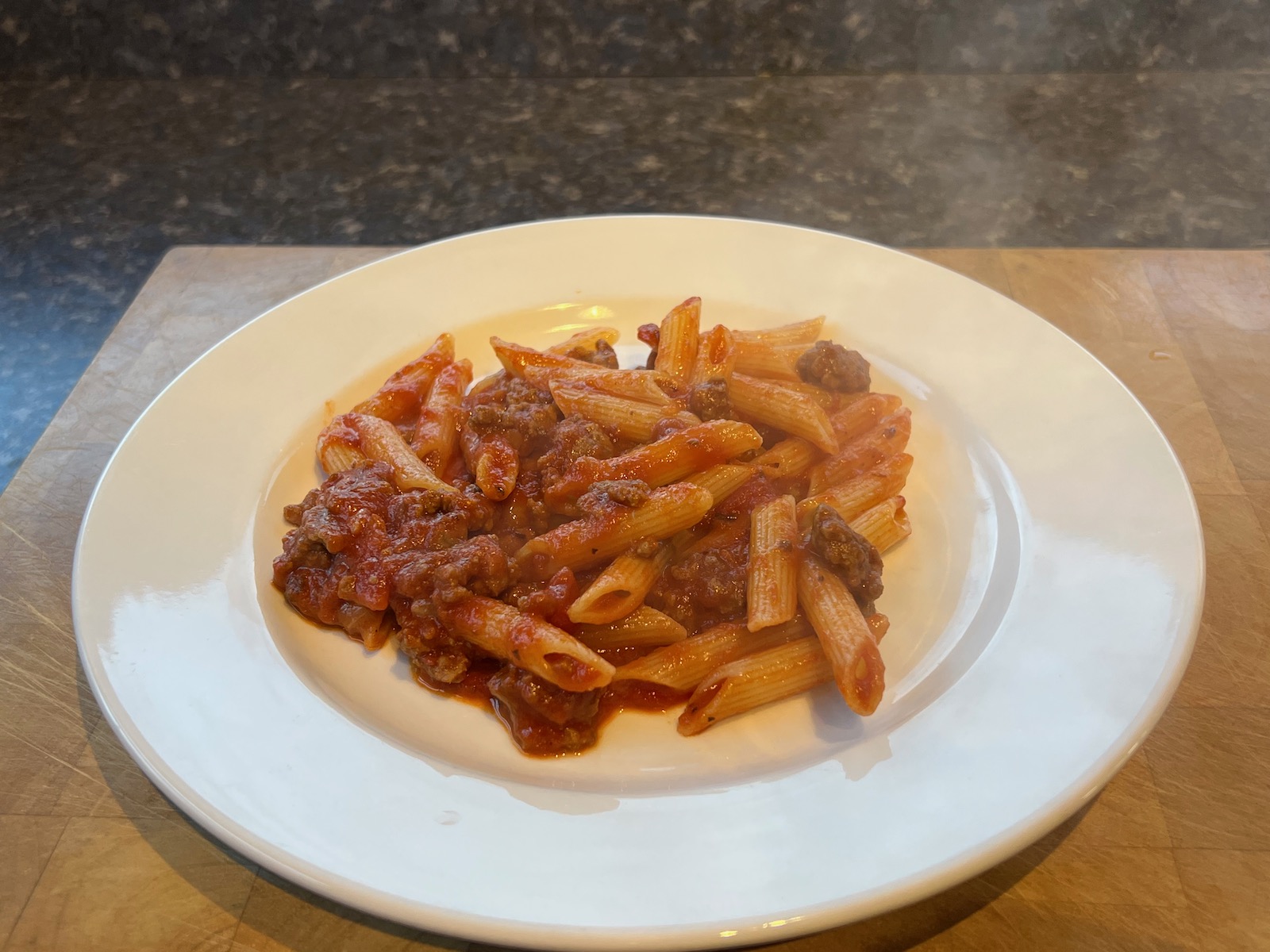 And a fun-sized Twix, 80 cal.
Weight at beginning of the day: 131.8 lbs. Weight at the beginning of the next day: 133.2 lbs.