What I ate: January 26, 2023
Breakfast: Bacon, egg and cheese English muffin with 3 slices of bacon, one egg and Cabot extra sharp cheddar cheese on a whole wheat English muffin.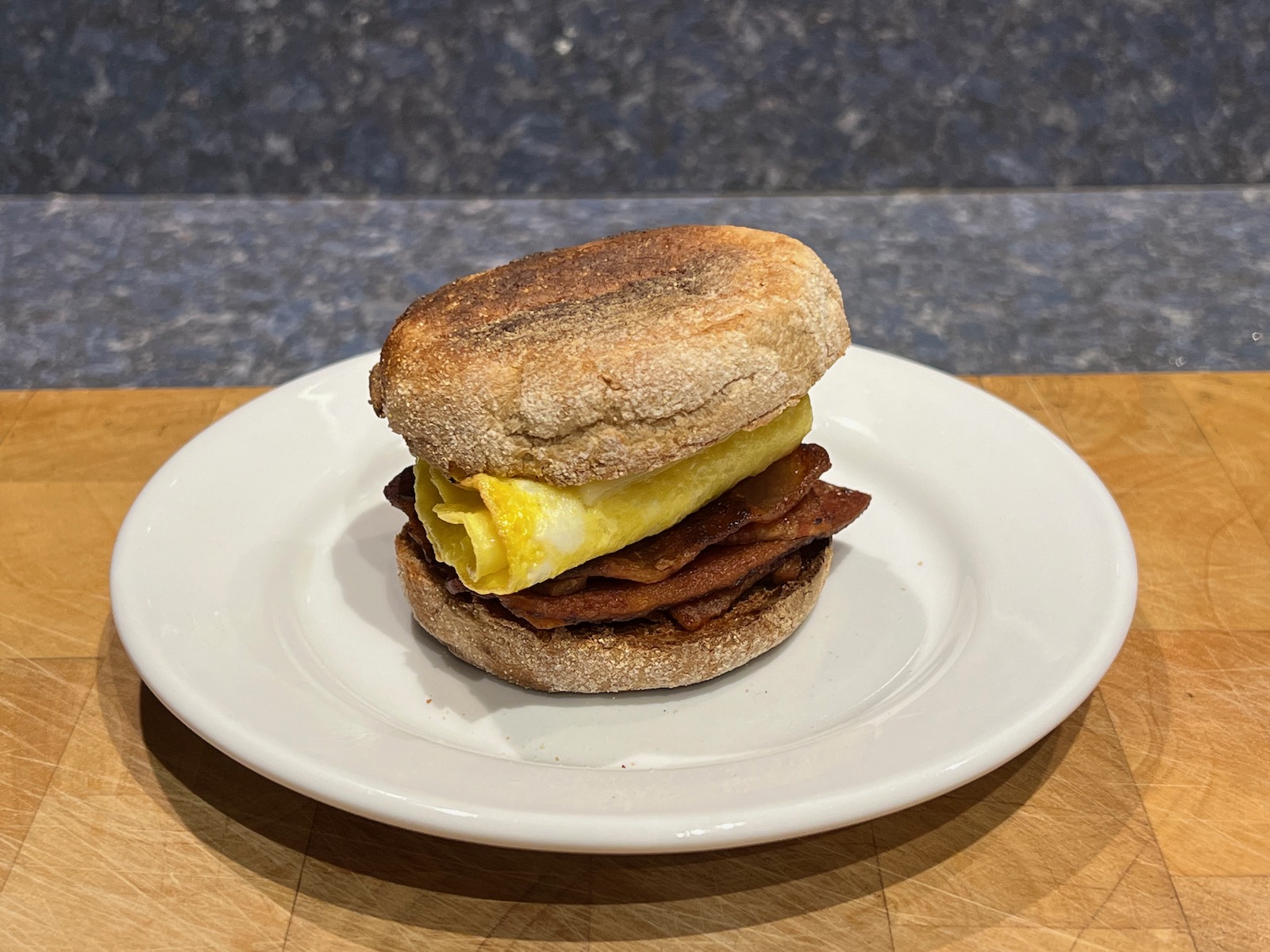 Snack: 1.0 oz. Sriracha chex mix. And, later, 0.8 oz. peanuts.
Lunch: Chicken sandwich (new post). With 2.6 oz. seasoned French fries and a Lagunitas IPA.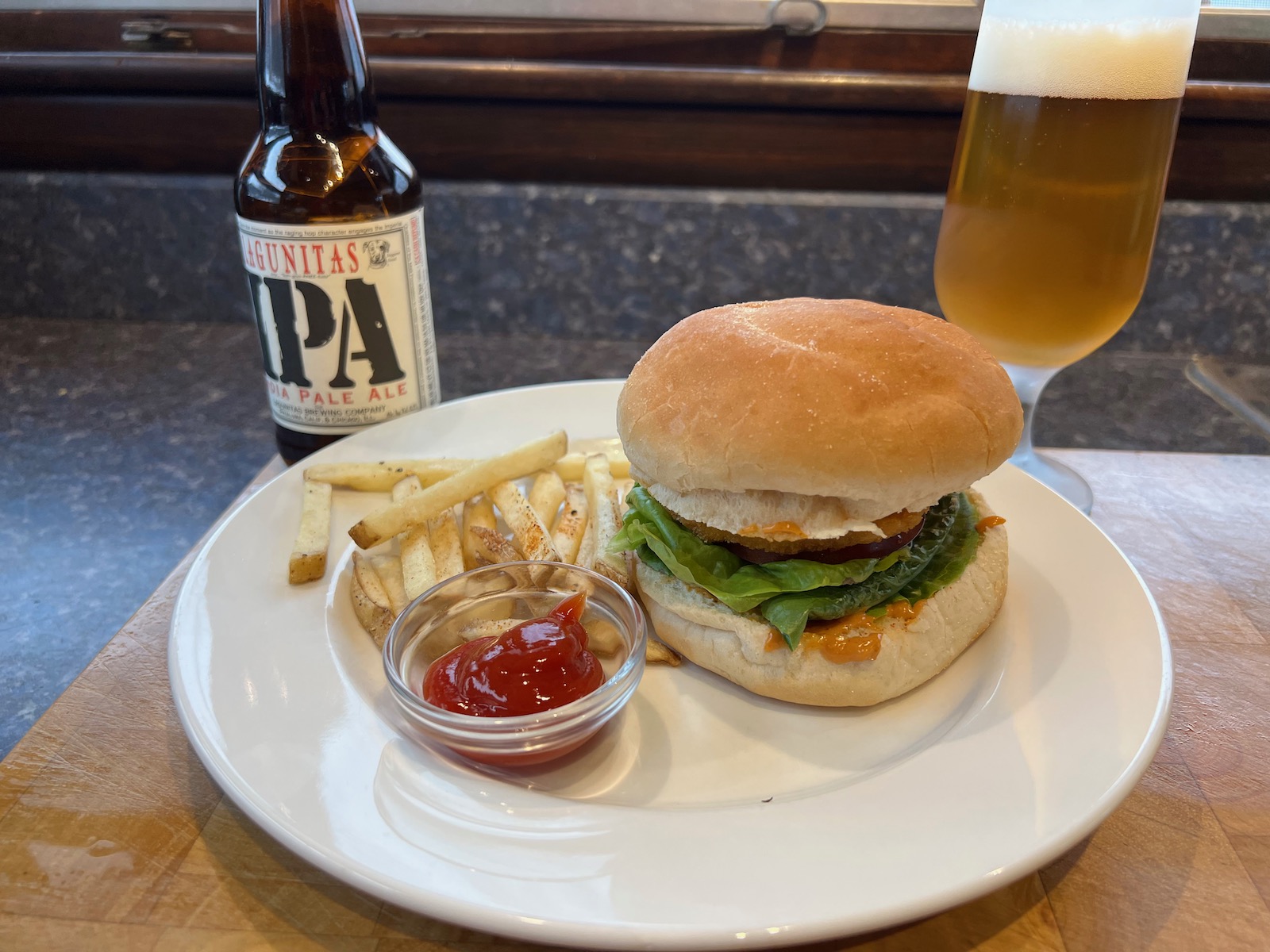 Snack: 1.0 oz. wasabi and soy sauce almonds.
Dinner: General Tso's chicken (4.2 oz) with broccoli and rice. The sauce wasn't thick enough and didn't have enough flavor; I'll have to try again.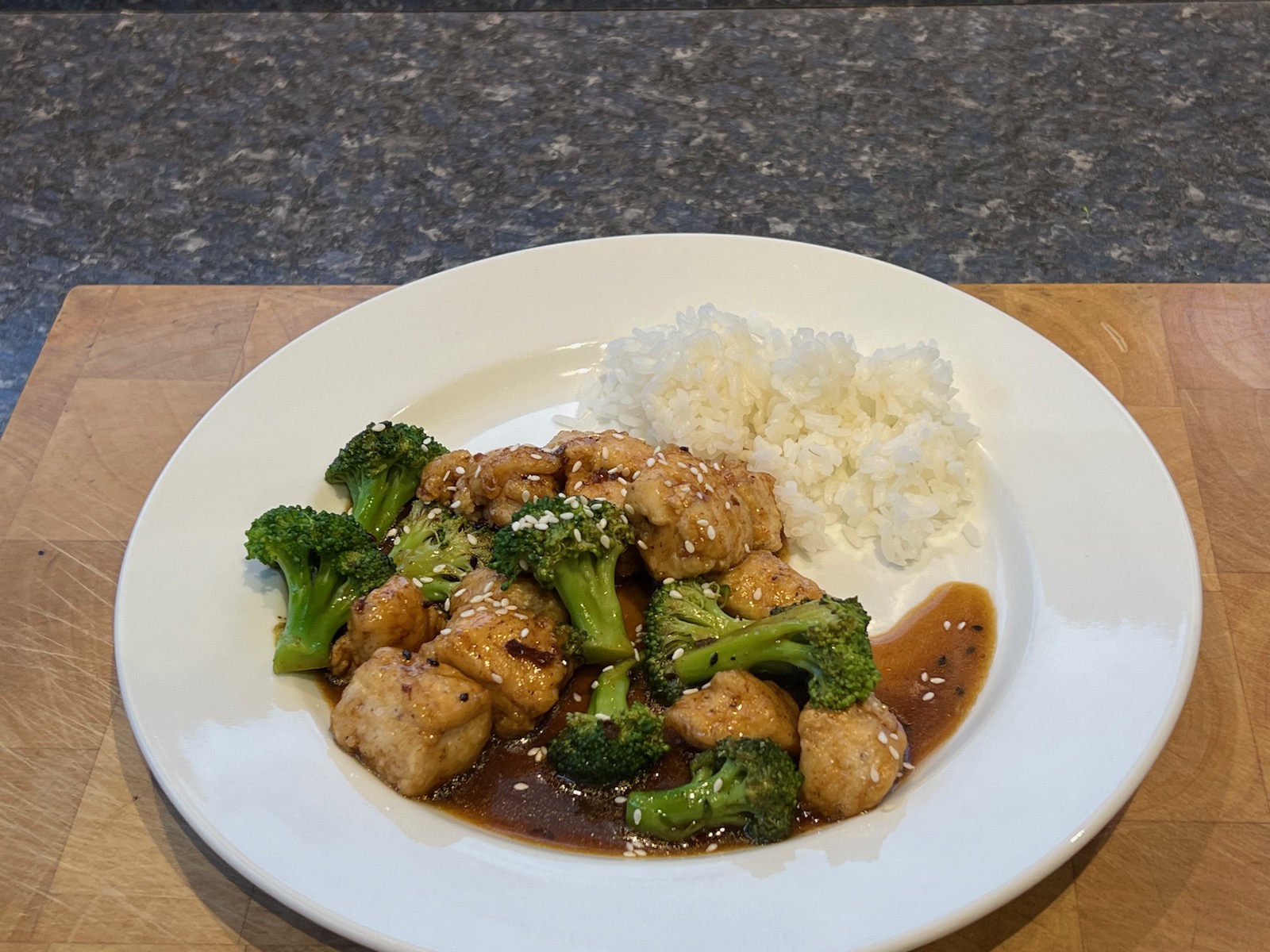 Weight at beginning of the day: 131.2 lbs. Weight at the beginning of the next day: 131.0 lbs.