What I ate: March 15, 2023
Breakfast: Chorizo breakfast burrito with chorizo, onion, green pepper, jalapeño, and egg. Reheat of the filling I cooked Sunday in a freshly heated Mission carb balance tortilla.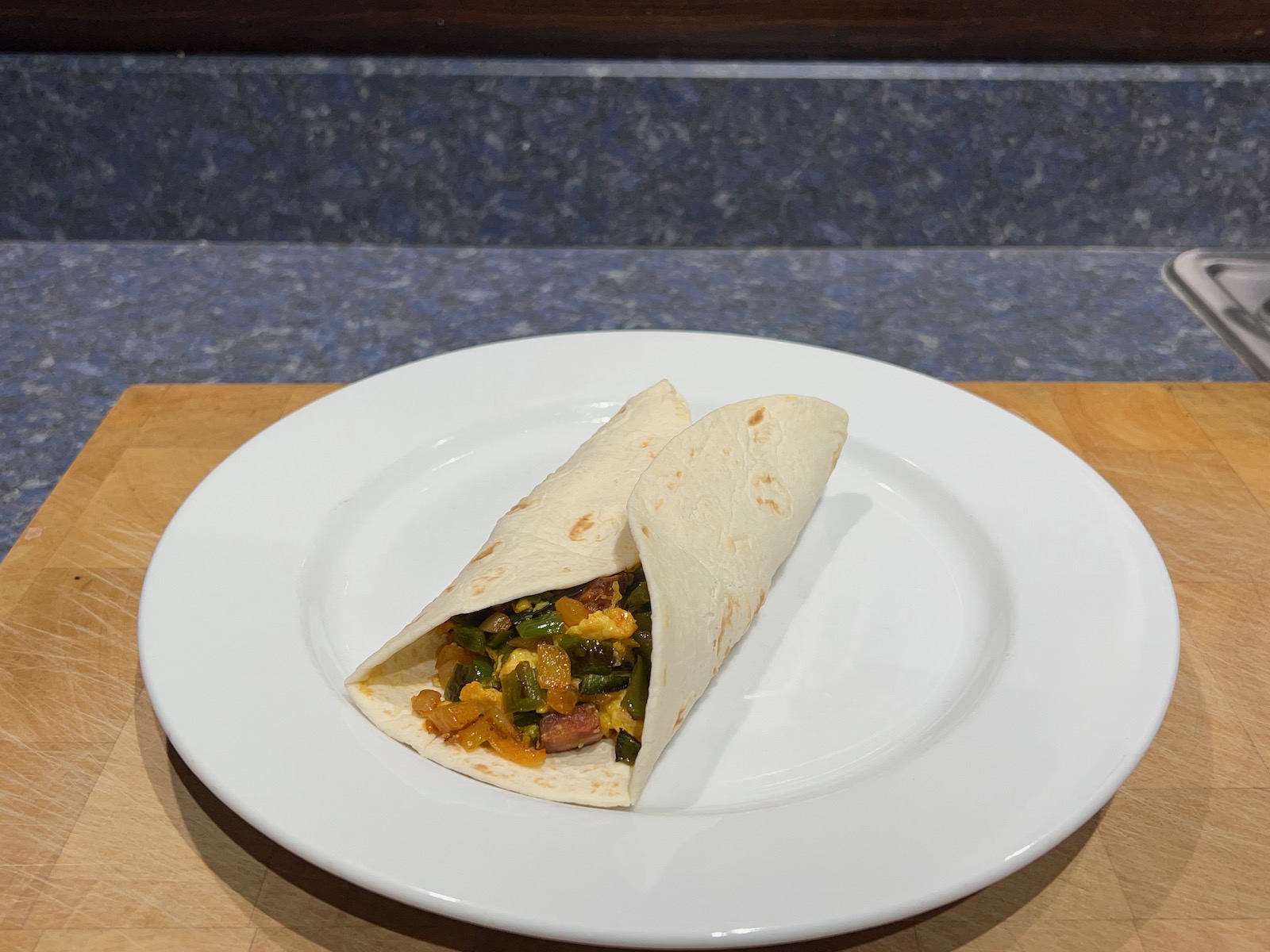 Snack: 1.0 oz. Sriracha chex mix. And, later, 0.8 oz. peanuts. And 0.8 oz. cashews.
Lunch: Pork with scallion and broccoli stir-fry. With 2.9 oz. pork.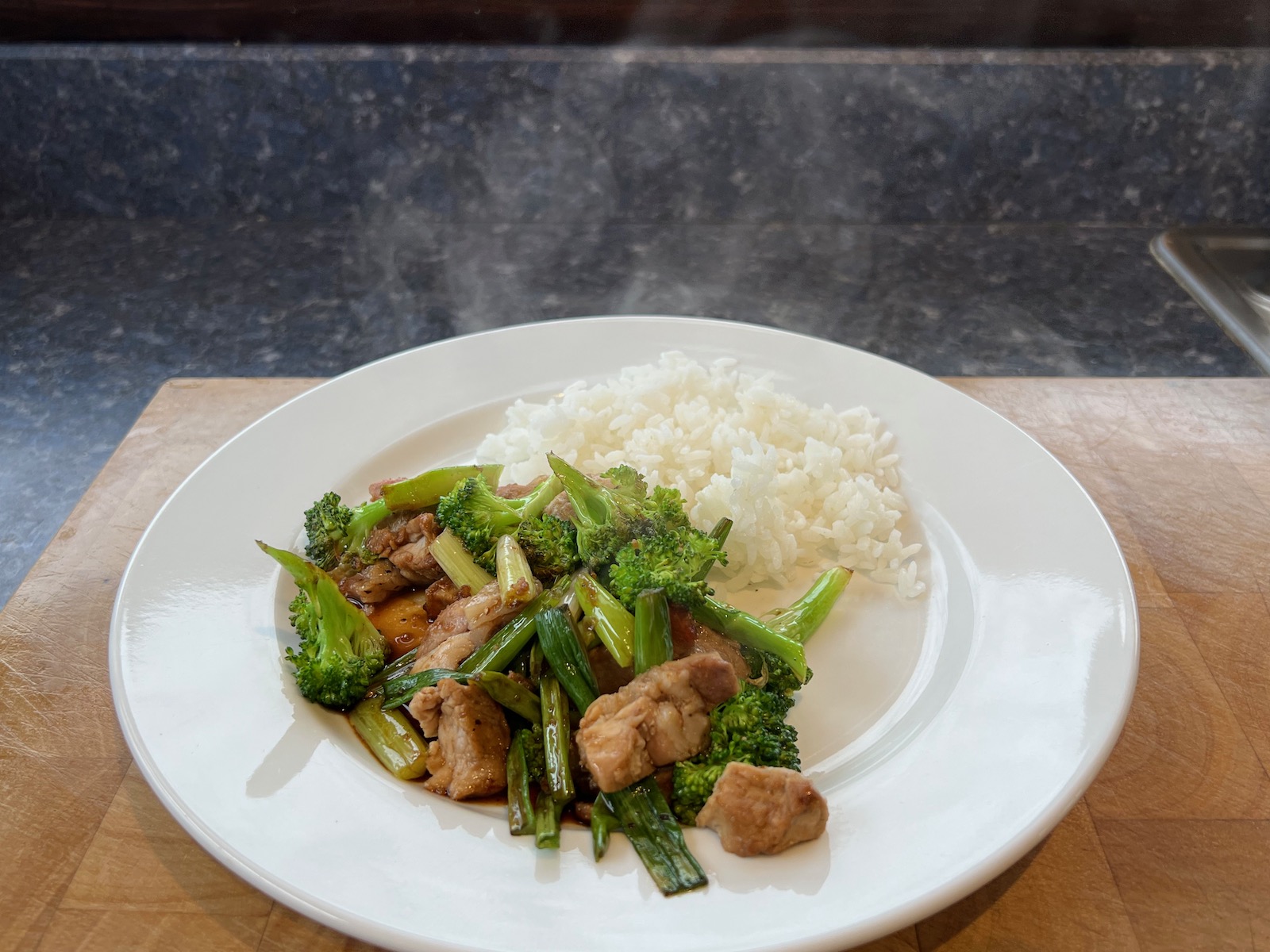 Snack: 1.0 oz. habanero almonds. And 0.7 oz. Kettle Chips Korean BBQ potato chips and a half glass of Bota Box cabernet savignon.
Dinner: Cheeseburger (4.0 oz) with 2.7 oz. tater tots. And a glass of Bota Box zinfandel.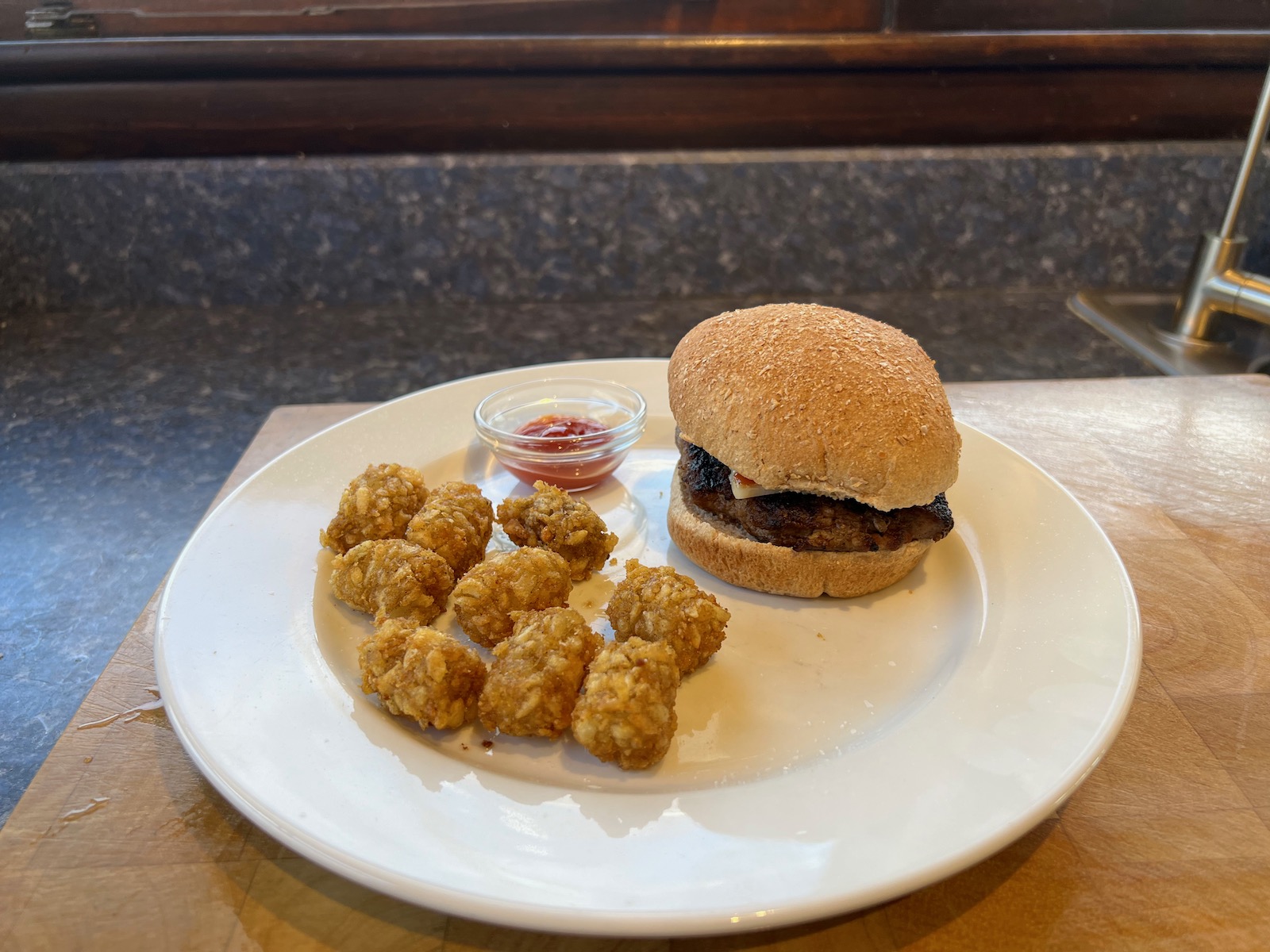 And 2 Andes mints.
Weight at beginning of the day: 134.4 lbs. Weight at the beginning of the next day: 135.0 lbs.