What I ate: September 12, 2023
Breakfast: Spicy western omelette. Filling cooked Sunday and reheated, in 1 egg, freshly cooked. And slice of Heidelberg multigrain toast with butter.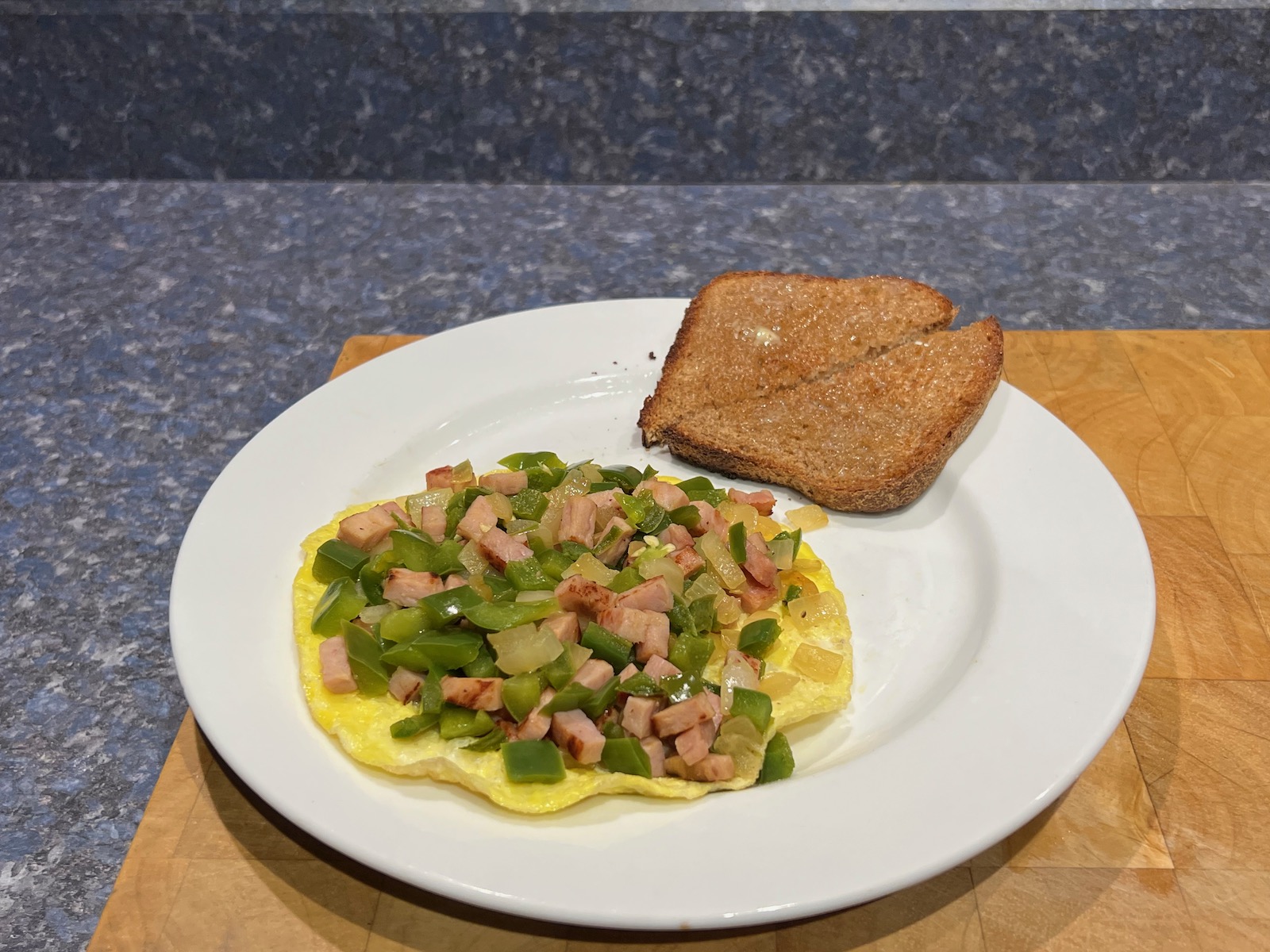 Snack: 1.0 oz. Sriracha chex mix. And, later, 0.8 oz. peanuts.
Lunch: Spicy tuna salad half croissant and a few Kettle Chips hot jalapeño.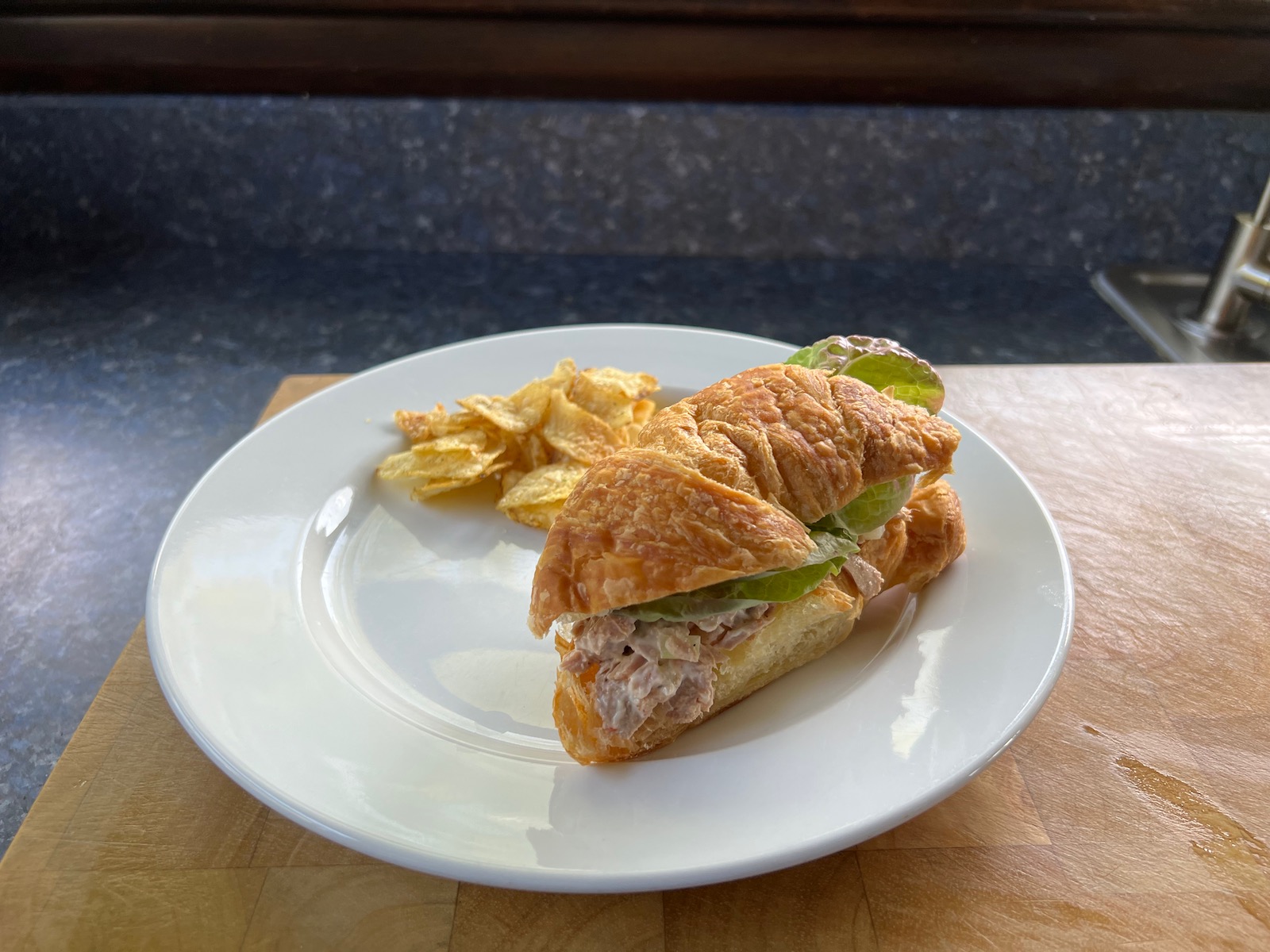 Marinated the pork for miso marinated pork.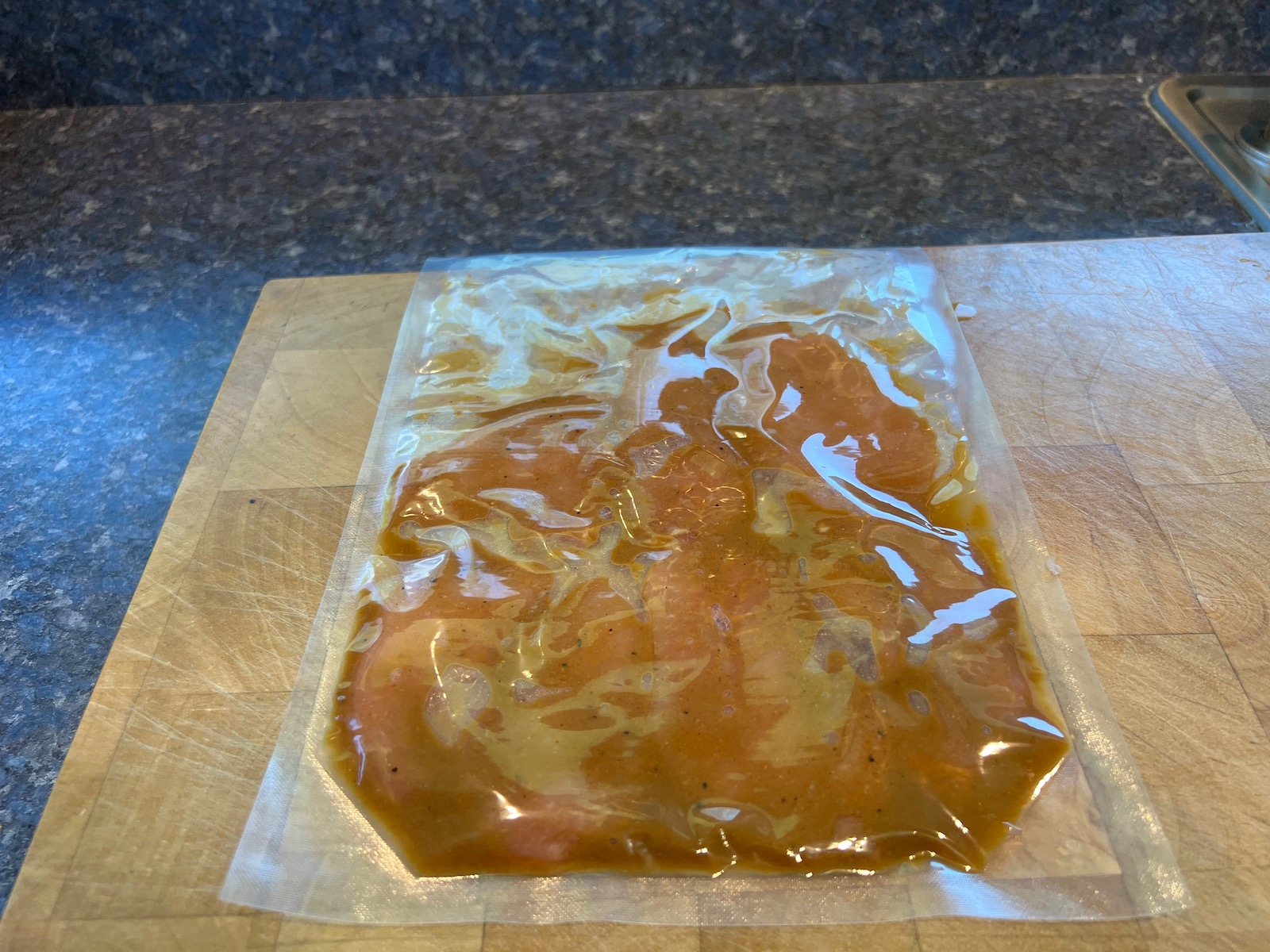 Snack: 1.0 oz. wasabi and soy sauce almonds.
Diced, vacuum sealed, and froze sous vide center cut pork roast for future stir fries. 4 servings, 2.8 oz. each (after cooking), and one 2.5 oz. serving.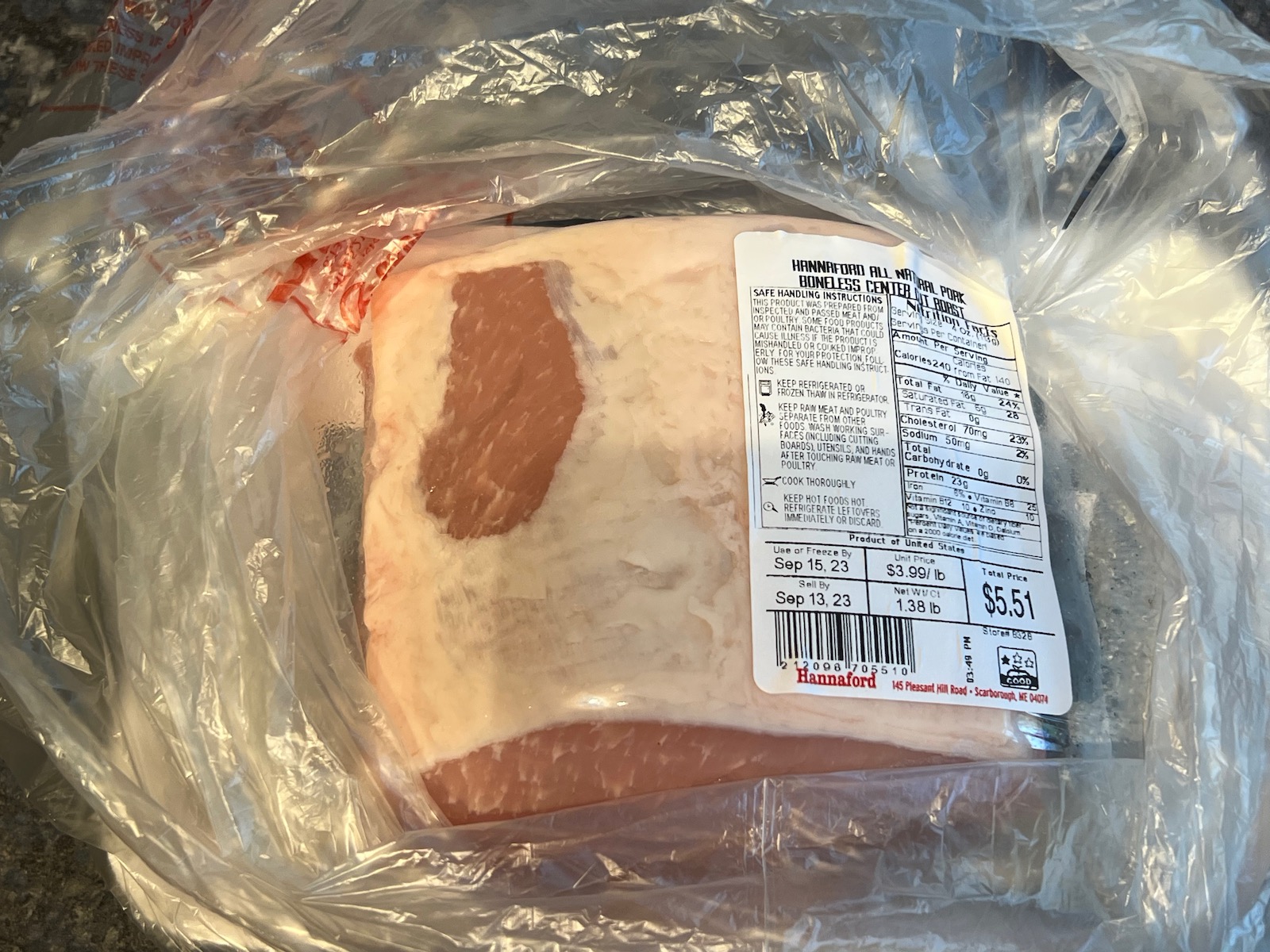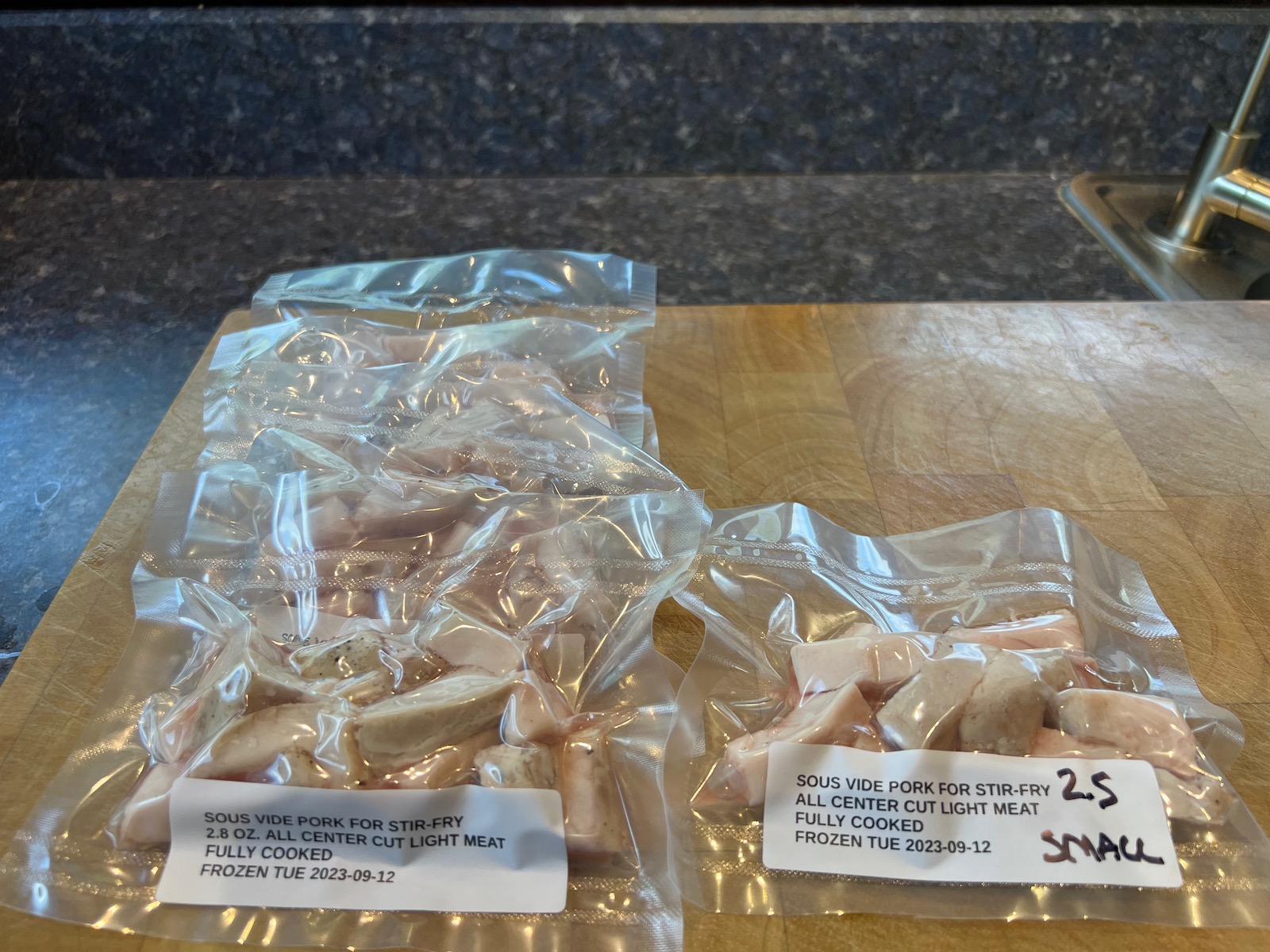 Dinner: Miso marinated pork (3.5 oz. before cooking), rice, and broccoli. And a half glass of Bota Box sauvignon blanc.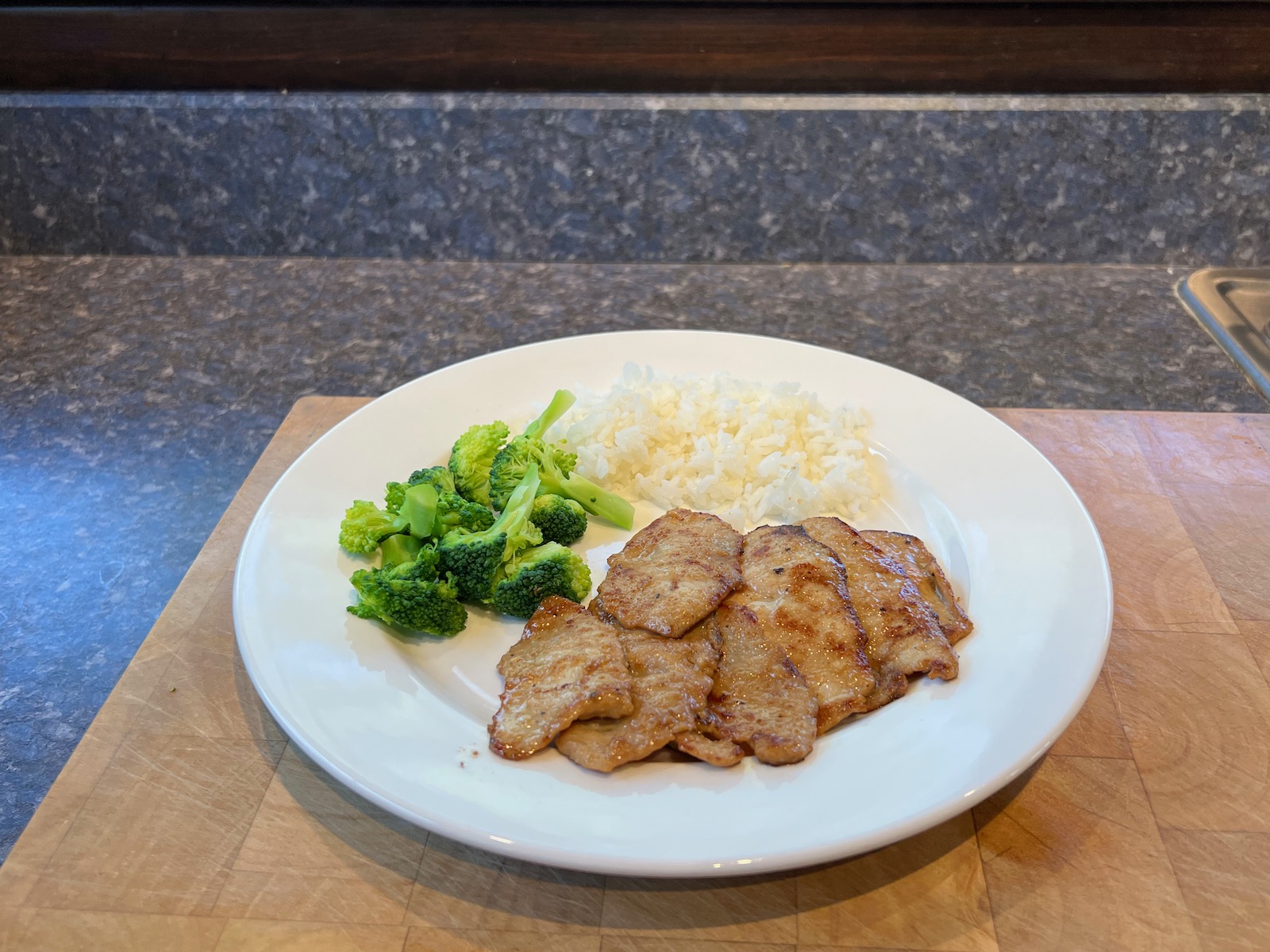 Weight at beginning of the day: 134.8 lbs. Weight at the beginning of the next day: 136.8 lbs.