What I ate: September 14, 2023
Breakfast: Bacon, egg and cheese English muffin with 3 slices of bacon, one egg and Cabot extra sharp cheddar cheese on a whole wheat English muffin.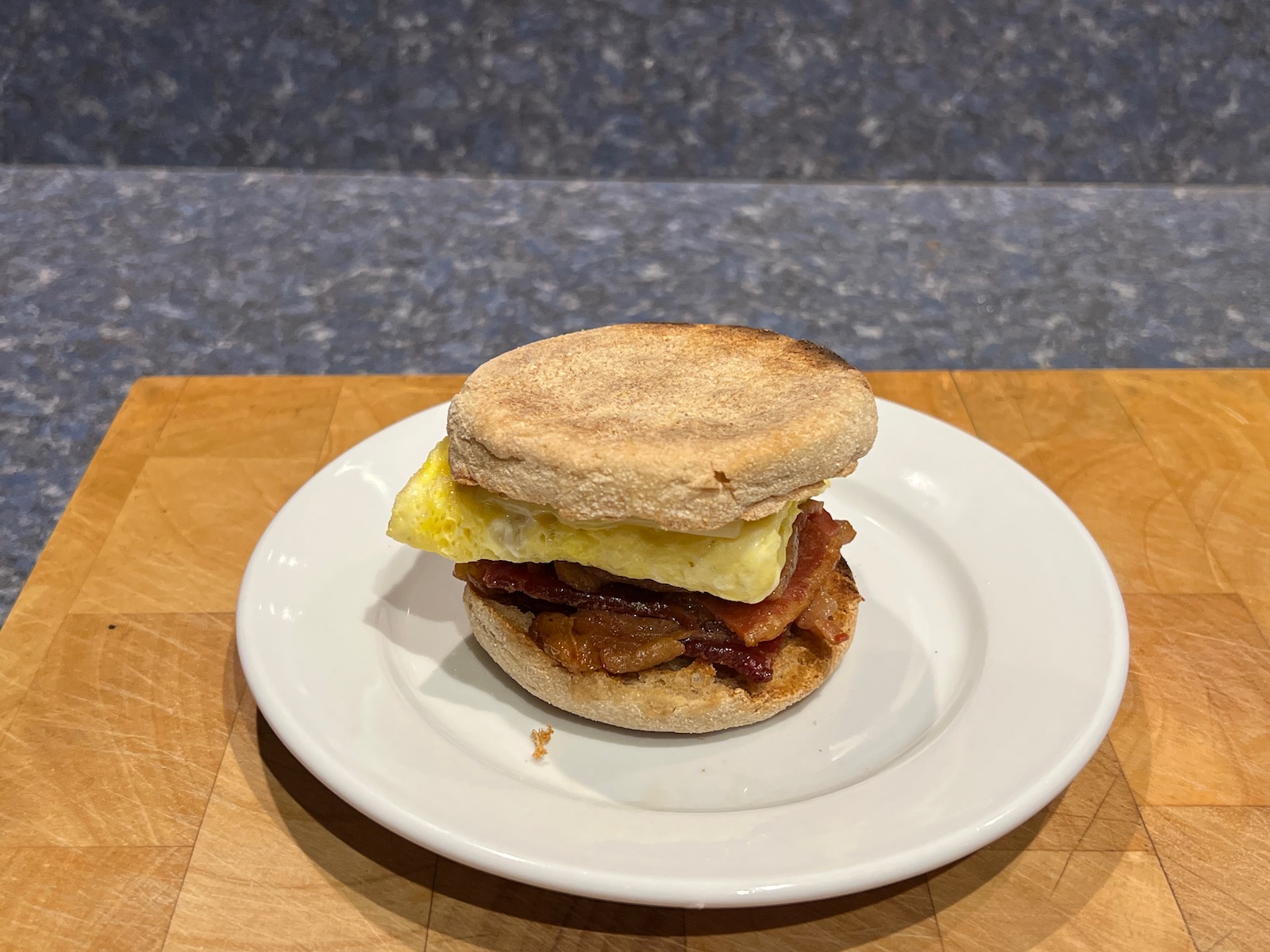 Snack: 1.0 oz. Sriracha chex mix. And, later, 0.8 oz. peanuts. And 0.8 oz. cashews.
Lunch: Turkey sandwich with 2.7 oz. peppered deli turkey, lettuce, and mayo on Heidelberg wheat bread, potato chips, a dill pickle spear.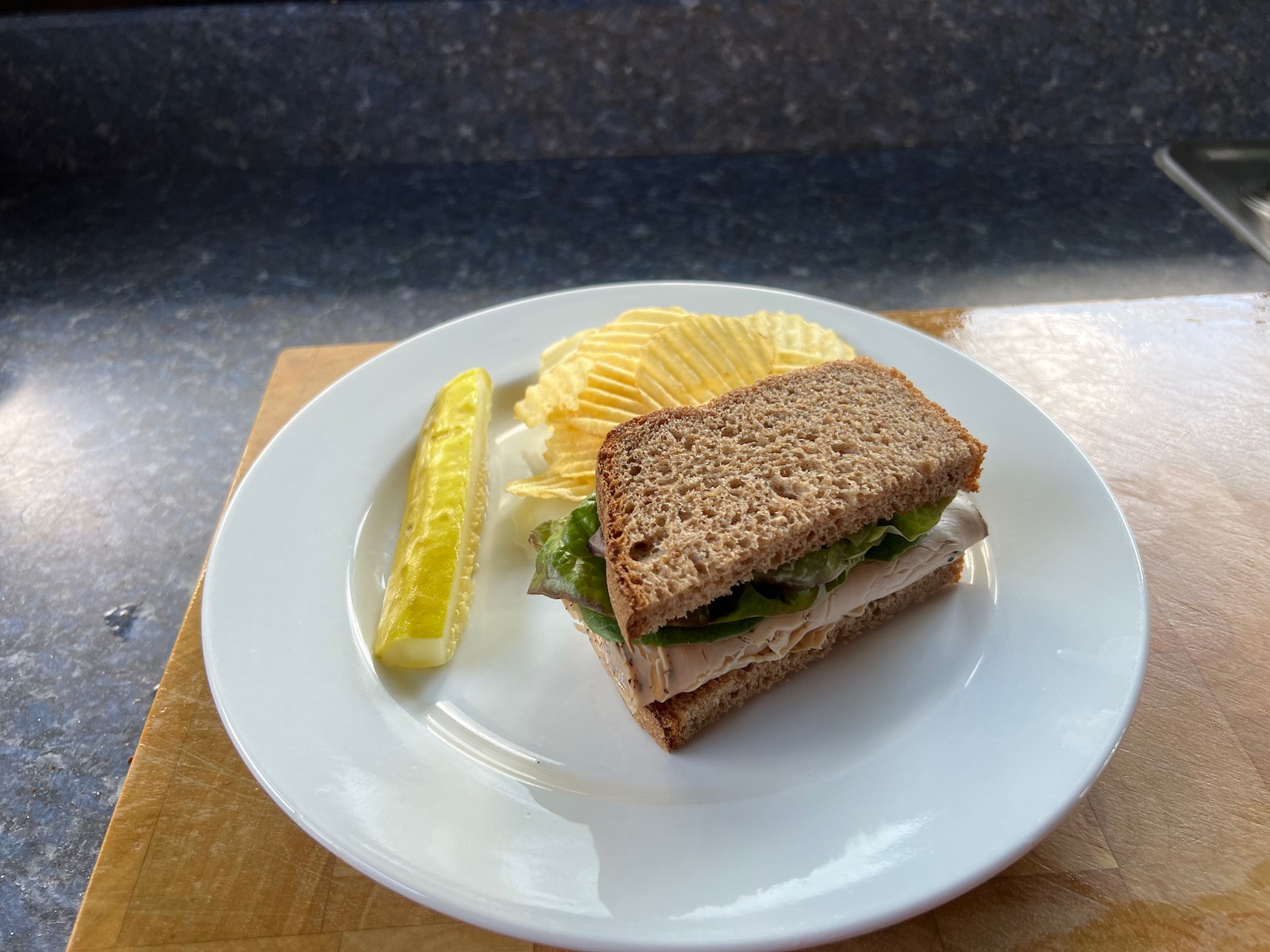 Snack: 1.0 oz. wasabi and soy sauce almonds.
Dinner: 1 1/2 slices of pepperoni pizza from Gavin's in Sidney, NY. And a glass of Bota Box pinot noir.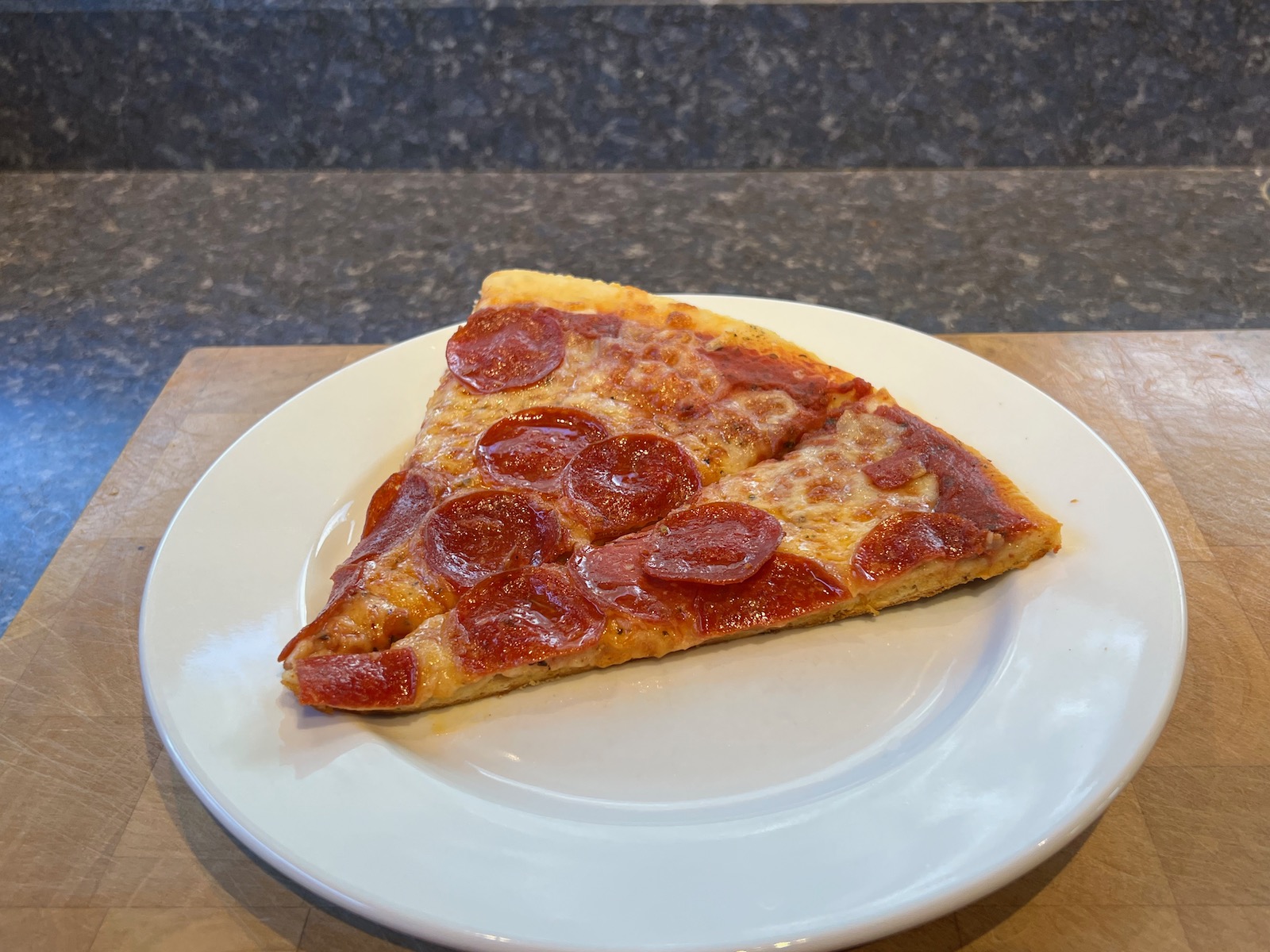 Vacuum sealed and froze 3 packages of 1 1/2 slices and 1 package of 2 slices.
Weight at beginning of the day: 135.0 lbs. Weight at the beginning of the next day: 135.2 lbs.