What I ate: September 15, 2023
Breakfast: Chorizo breakfast burrito with chorizo, onion, green pepper, jalapeño, and egg. Reheat of the filling I cooked Sunday in a freshly heated Mission wheat flour tortilla.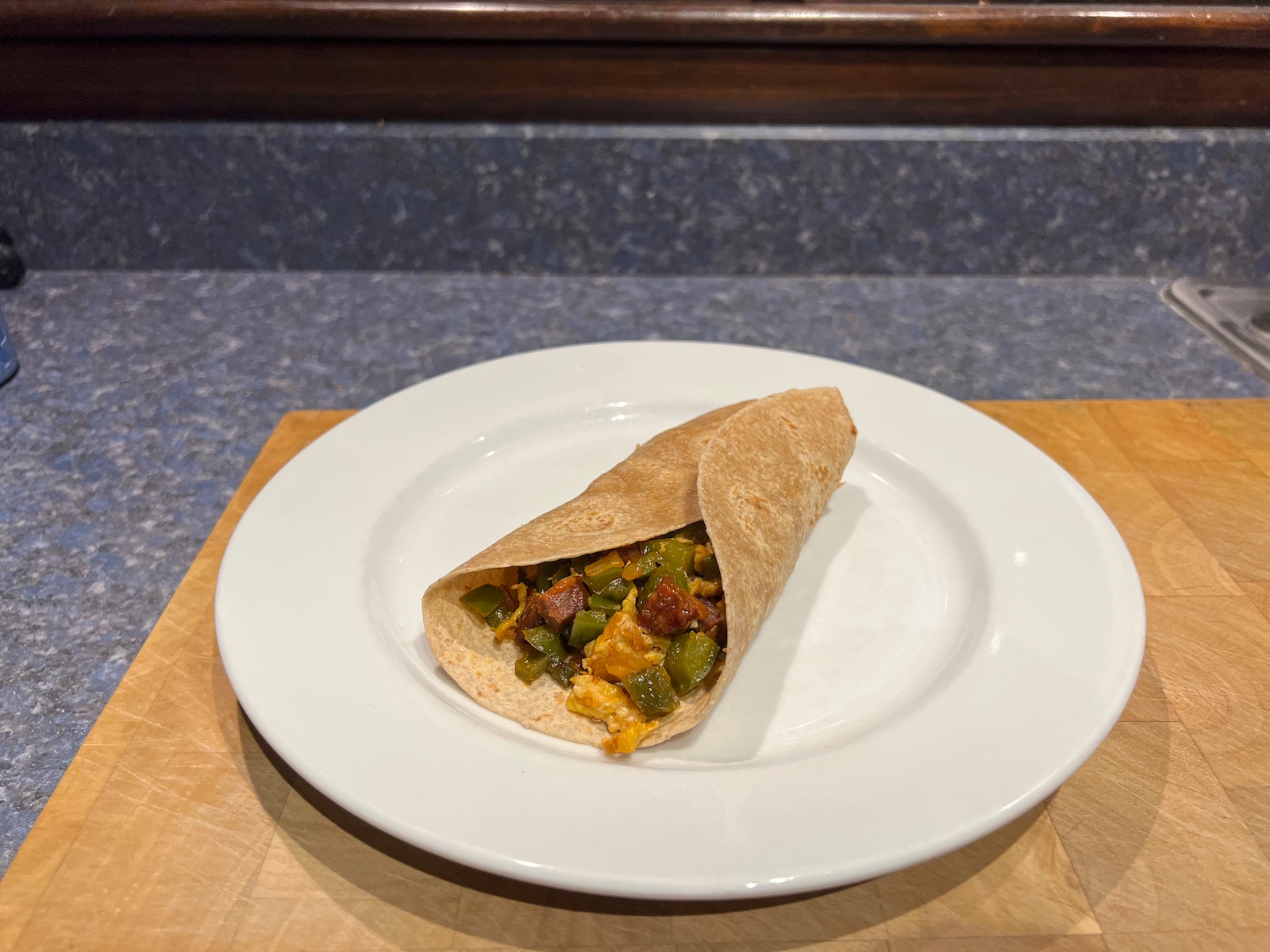 Snack: 1.0 oz. Sriracha chex mix. And, later, 0.8 oz. peanuts. And 0.5 oz. Skinny Pop white cheddar.
Lunch: Turkey club sandwich with 1.9 oz. peppered deli turkey, 0.4 oz. bacon, lettuce, and mayo on Heidelberg multigrain bread, potato chips, a dill pickle spear.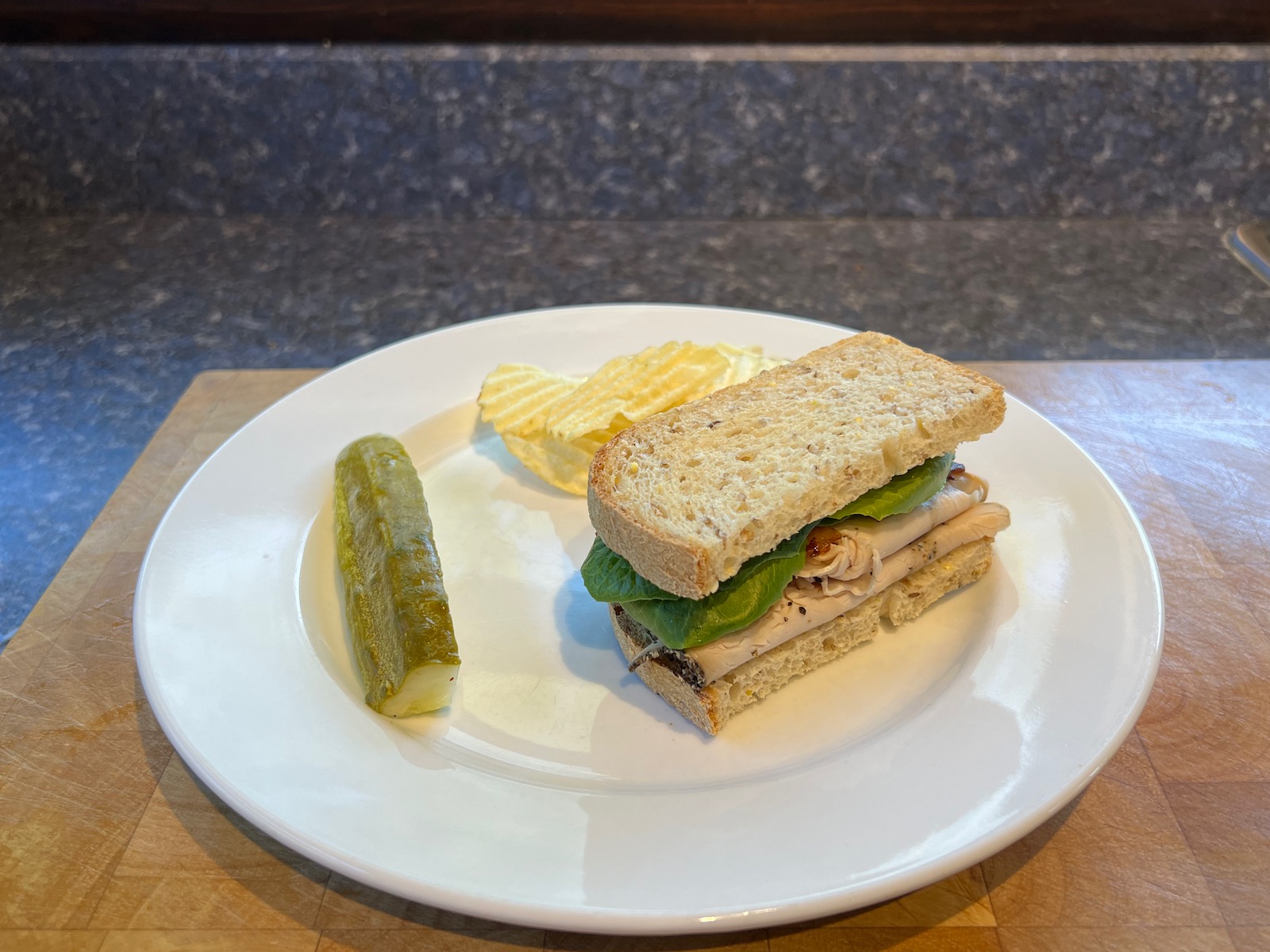 Snack: 1.0 oz. habanero almonds. And an egg roll with spicy mustard (frozen, microwaved for 40 seconds then deep fried for 30 seconds).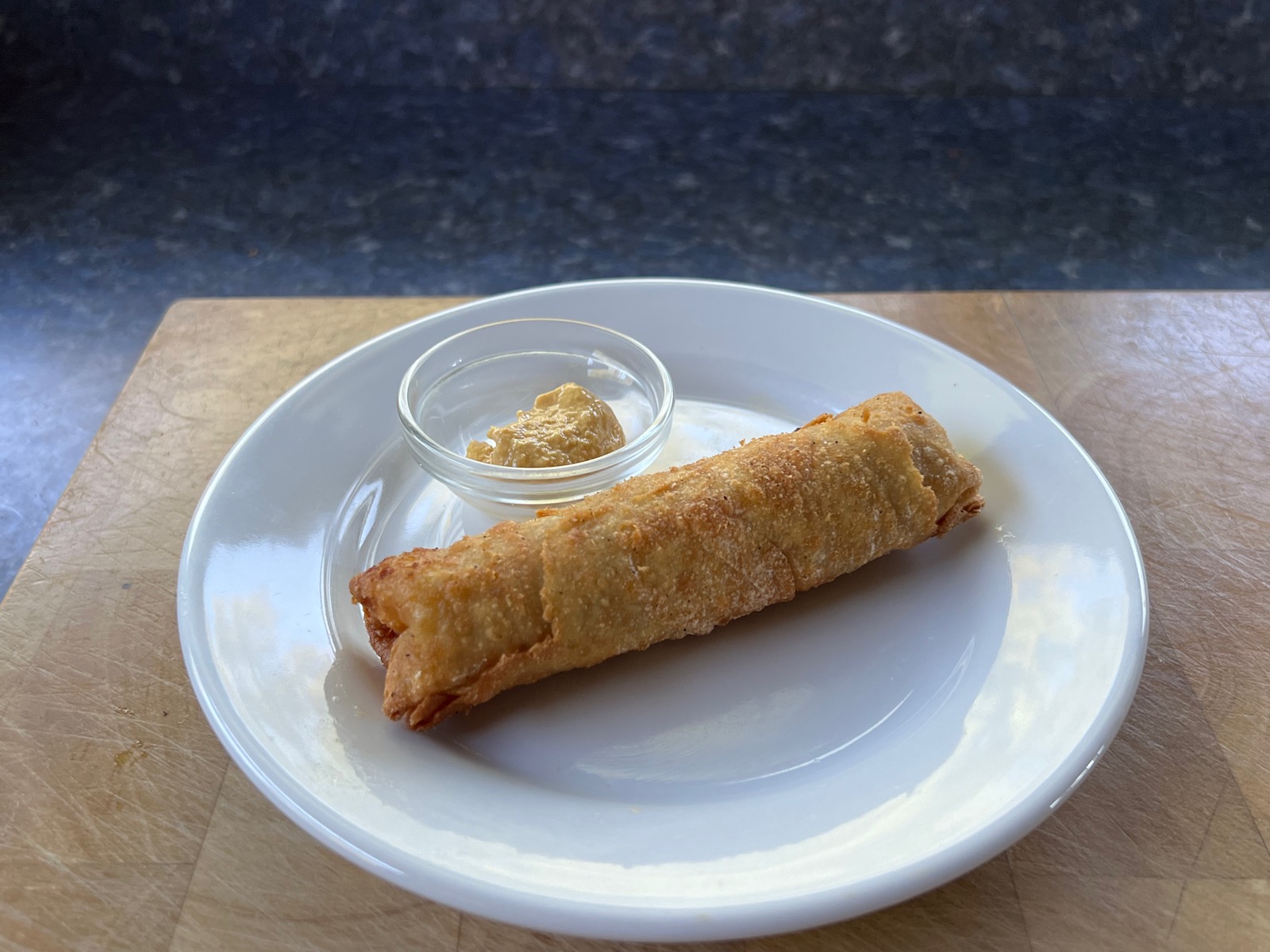 Dinner: Hunan beef from China City in Sidney, NY.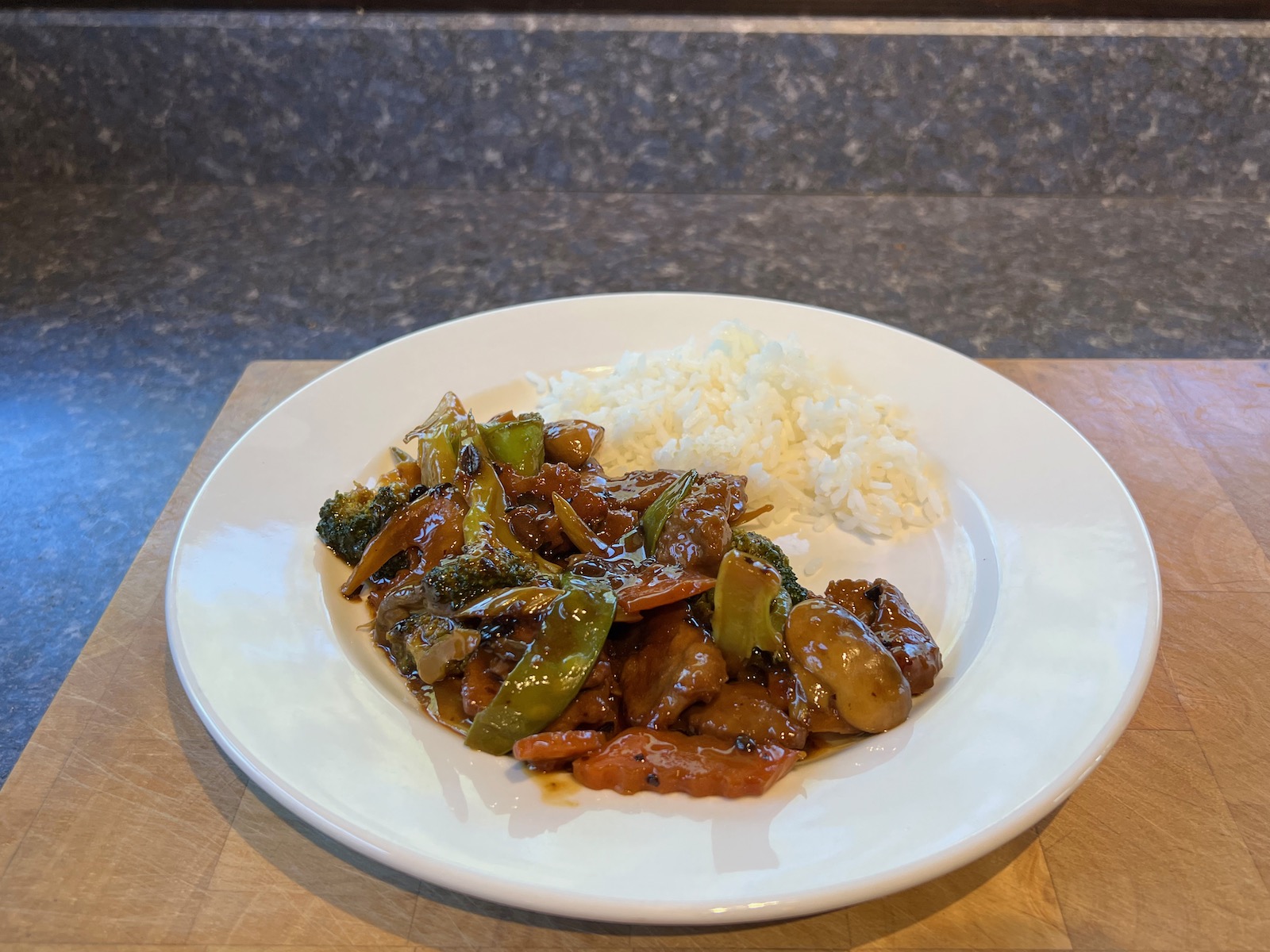 I originally bought this yesterday at the same time as the pizza. Divided the take-out into three servings of 8.5 oz. each. Vacuum sealed and froze 2, and kept one for this dinner.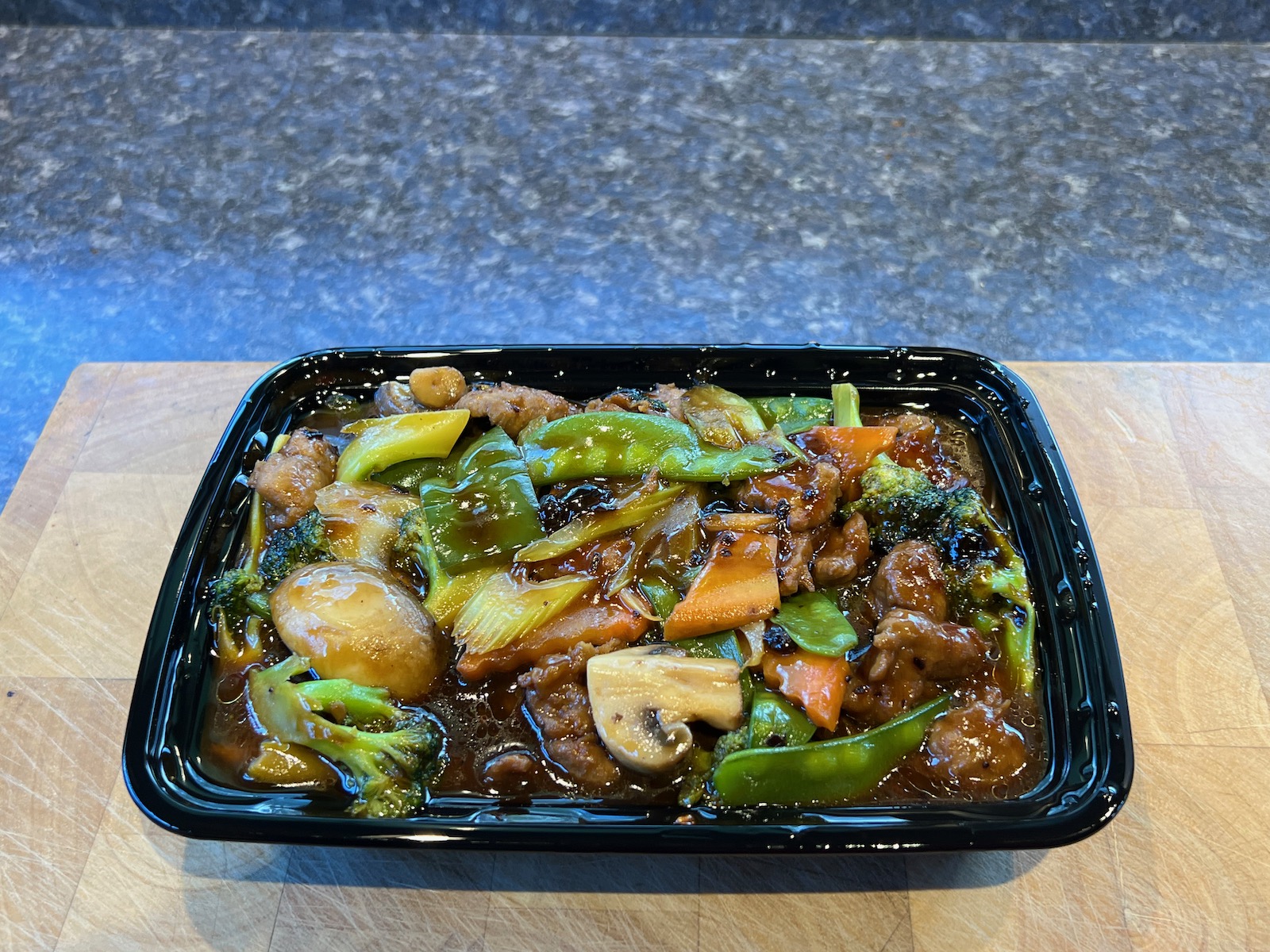 Weight at beginning of the day: 135.2 lbs. Weight at the beginning of the next day: 135.0 lbs.