What I ate: September 17, 2023
Breakfast: Homemade waffles (previously frozen) and 2 sausage links.
Made the filling for an spicy western omelette for Tuesday. And the filling for chorizo breakfast burrito with chorizo, onion, green pepper, jalapeño, and egg for breakfast Wednesday.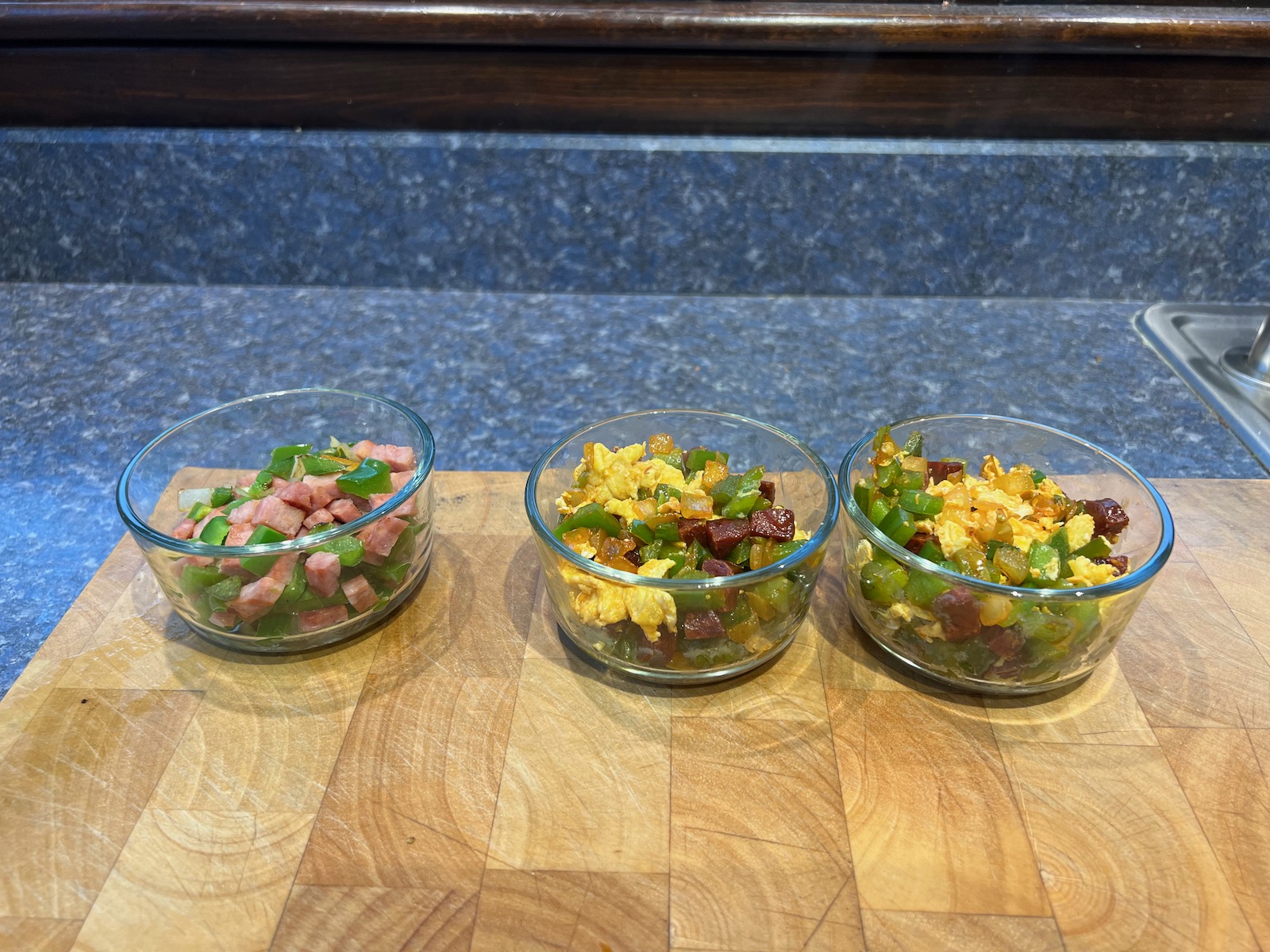 Snack: 1.0 oz. Sriracha chex mix. And, later, 0.8 oz. peanuts. And, later, a homemade Spicy Bloody Mary and 0.8 oz. cashews.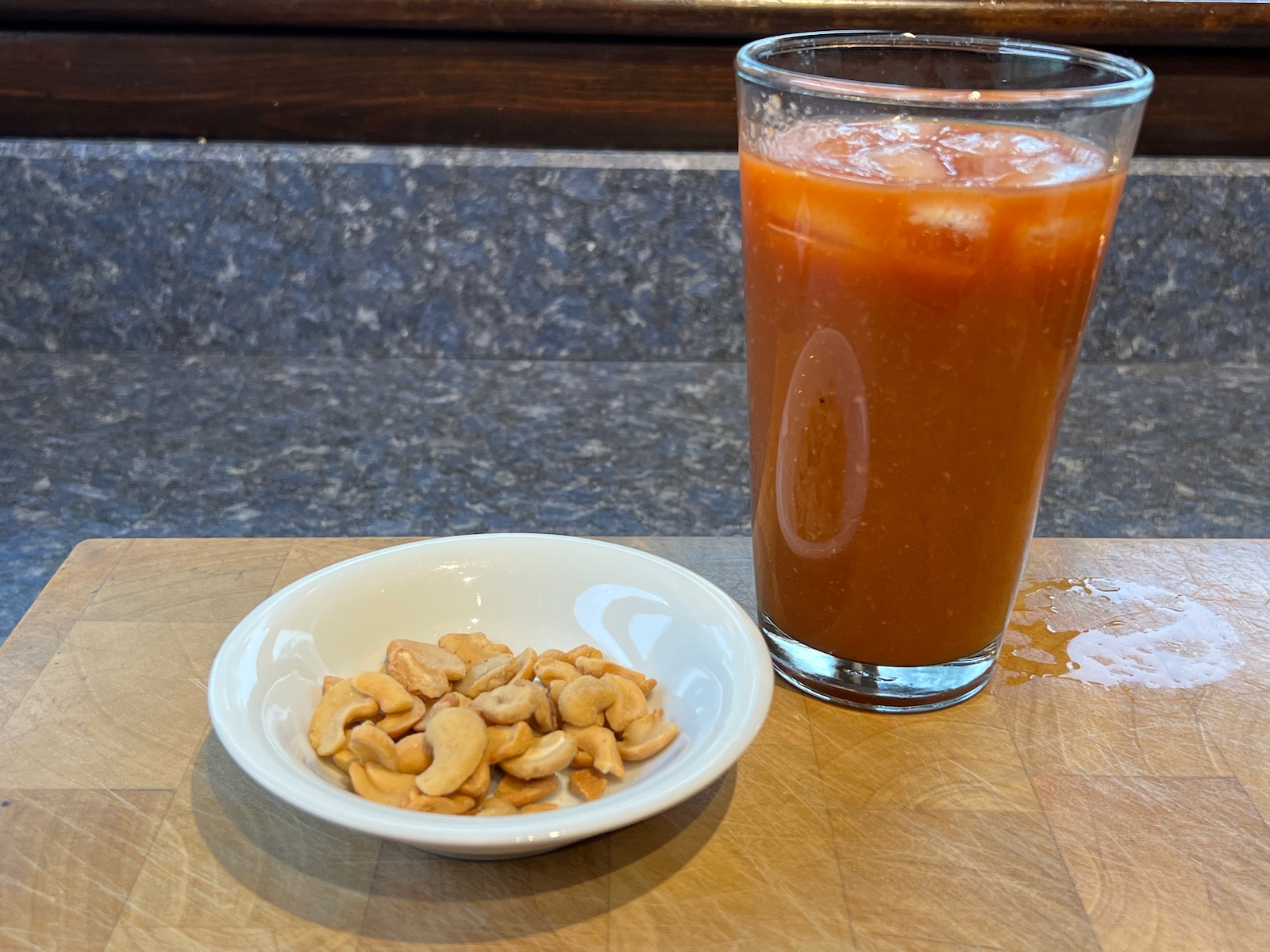 Lunch: Bratwurst and sauerkraut, 2.5 oz. French fries, and a Switchback Ale.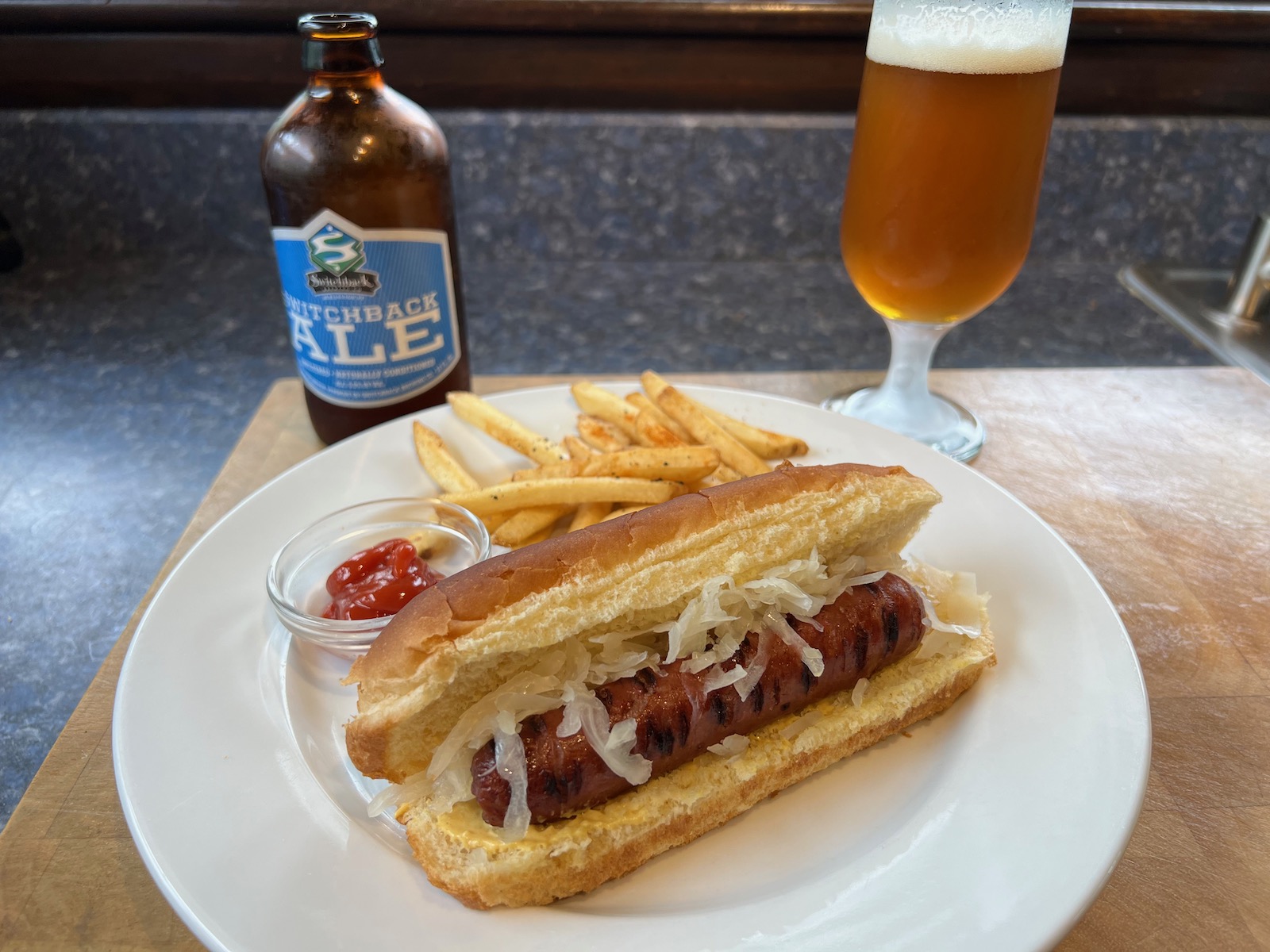 Snack: 2.0 oz. Doritos and a glass of Bota Box pinot noir. And 1.0 oz. Kettle Chips hot jalapeño.
Dinner: Chicken pot pie (frozen). Microwaved for 2:15 on high, then baked for 22 minutes at 400°F.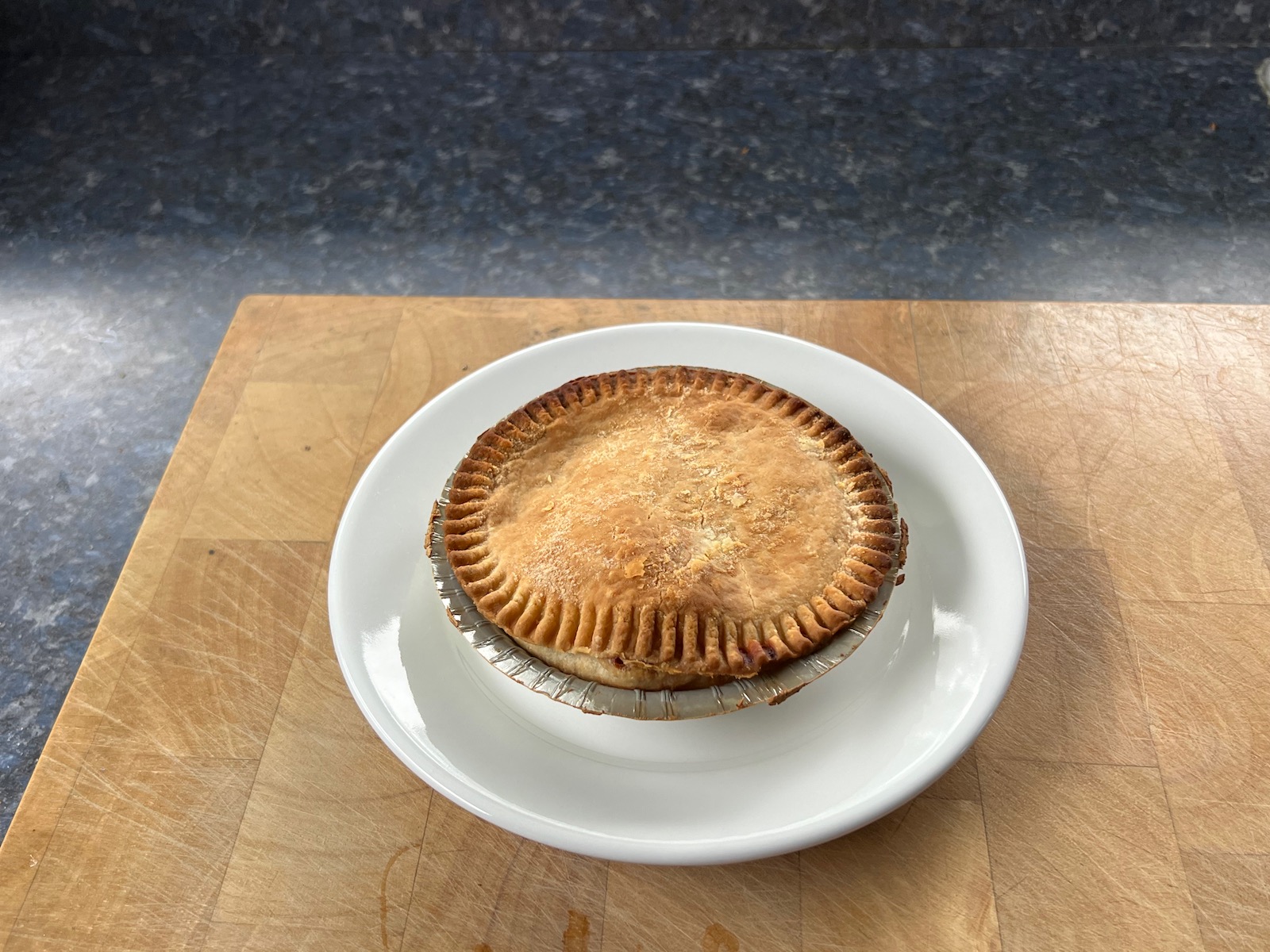 Weight at beginning of the day: 134.8 lbs. Weight at the beginning of the next day: 135.8 lbs.