What I ate: October 10, 2010
Hmm… it's 10/10/10. Neat!
Breakfast: Ham and cheese croissant. While it might appear that way, I don't actually cook everything I eat from scratch, though I try to. For breakfast today I walked to La Brioche and bought a ham and cheese croissant, as making croissants from scratch is really kind of a pain!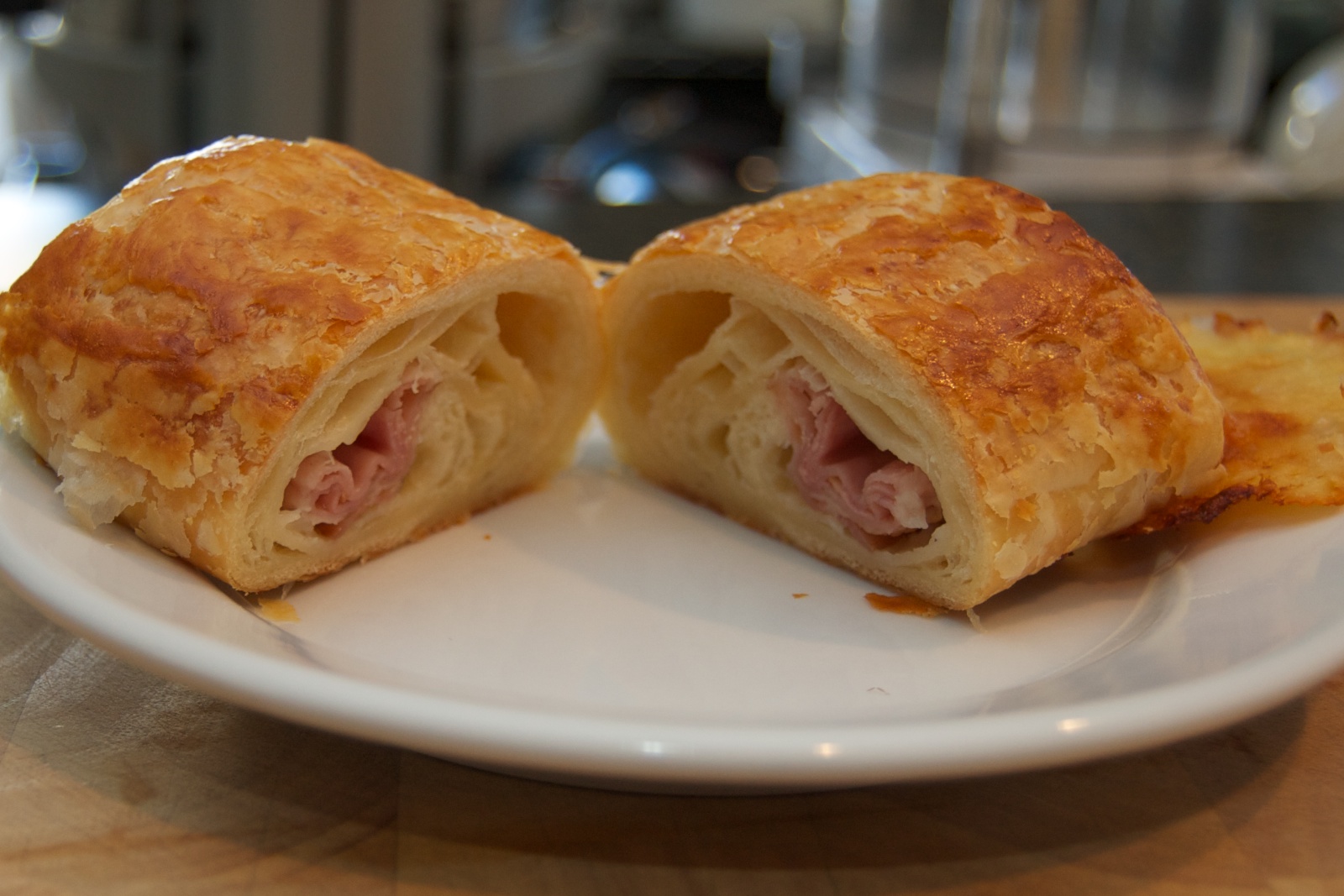 Lunch: Spicy vegetarian chili and jalapeño cornbread . I previously made the chili, vacuum sealed servings, and froze them. I reheated it by boiling a pot water, adding the vacuum sealed bag, bringing back to a boil, then lowering the heat and simmering for 20 minutes.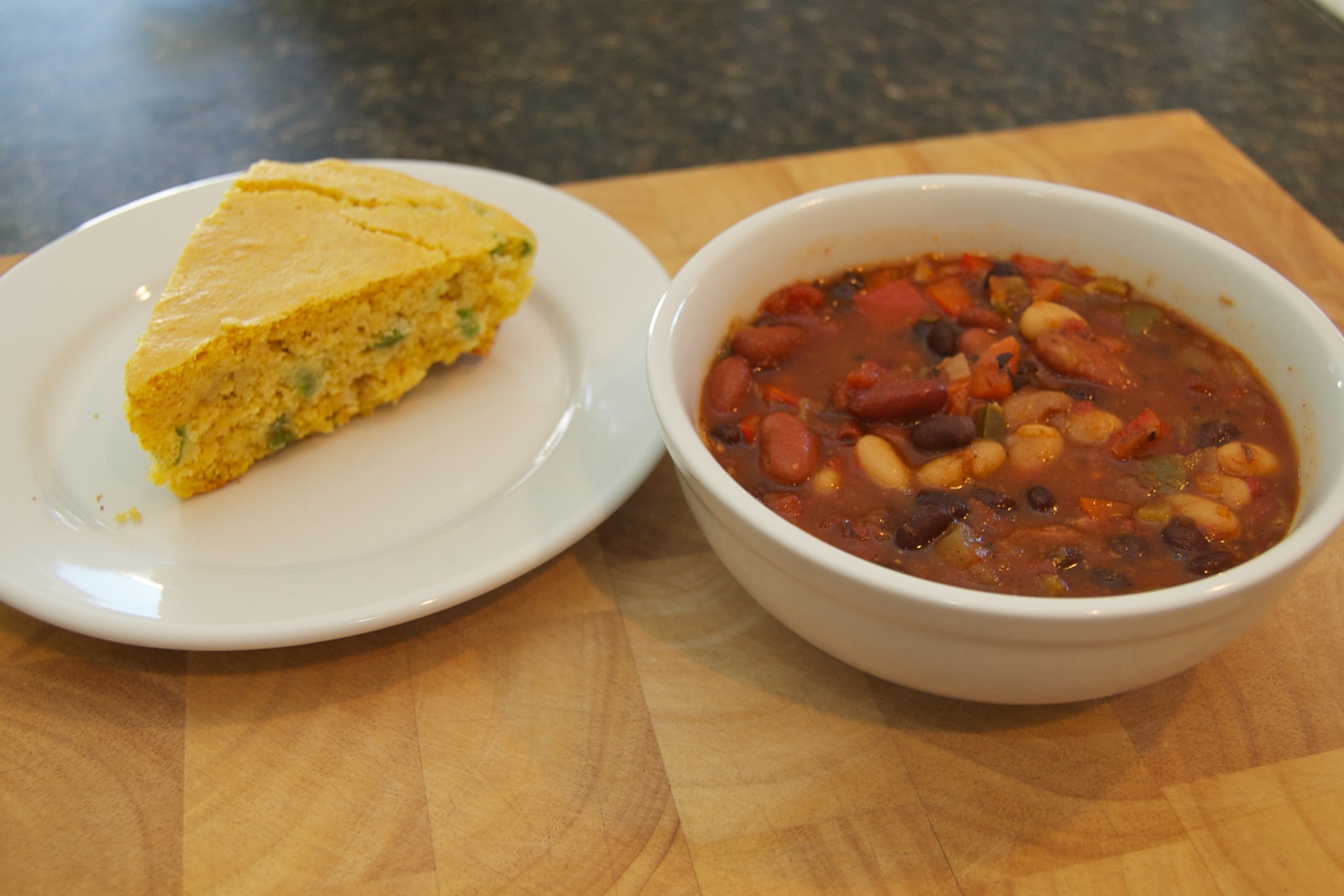 Dinner: Braised short ribs and 4 oz. garlic mashed potatoes . The beauty of this meal is that it came entirely from my freezer. The vacuum sealed packages of short ribs and mashed potatoes went directly from the freezer to the 140°F sous vide machine where they cooked for 45 minutes and that was it. Straight to the plate!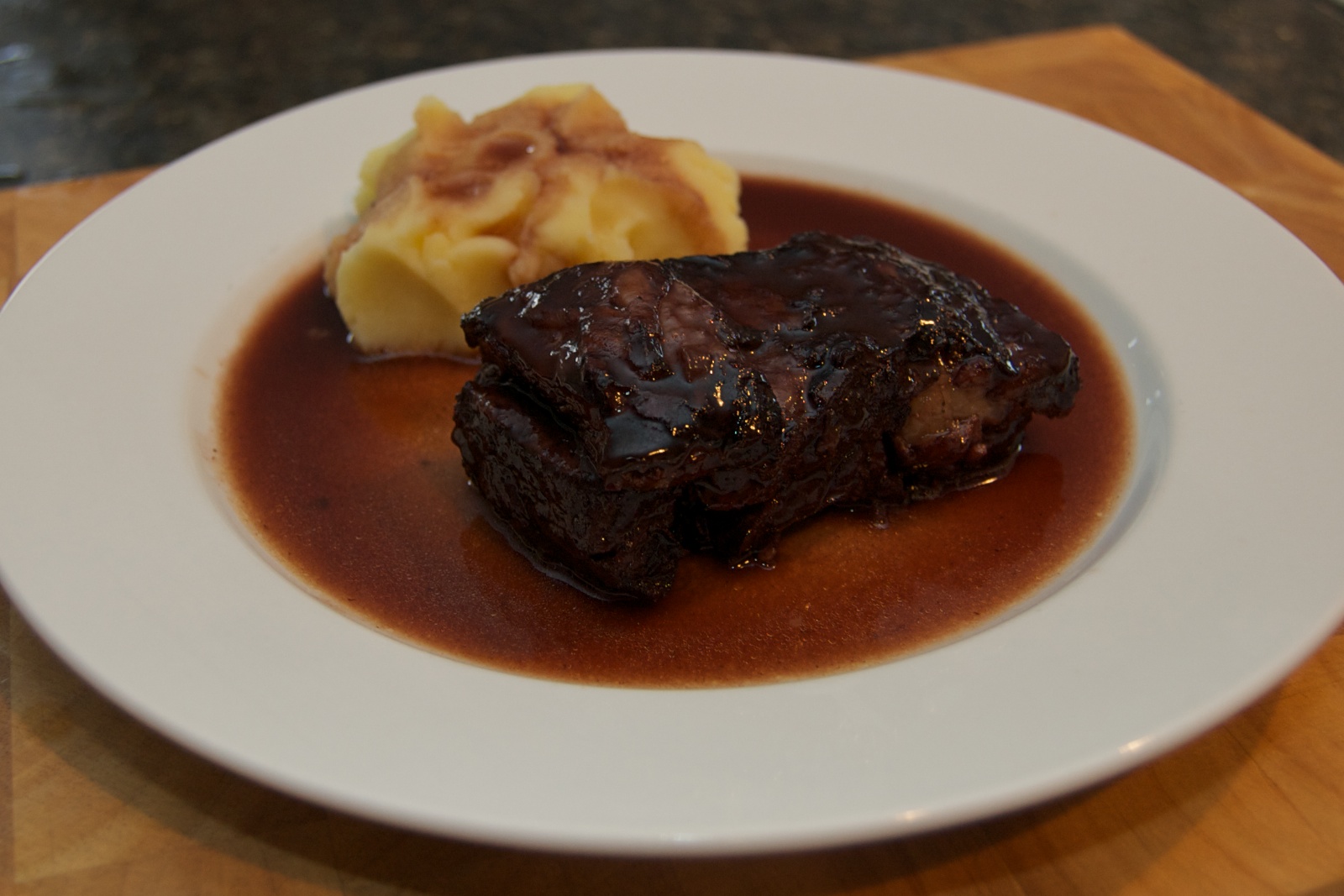 Plus 2 glasses of red wine and 1 square of Lake Champlain chocolate raspberry truffle dark chocolate bar. And Absolut mandarin and soda.
Weight at the start of today: 114.8 Weight at the start of the next day: 114.6
I can't complain about that since I had a relatively large amount of delicious food today and didn't really do any exercise.