What I ate: December 13, 2011
Breakfast: Waffles and bacon . Today was a fresh batch of waffles as I had finished off all of my previous made and frozen waffles.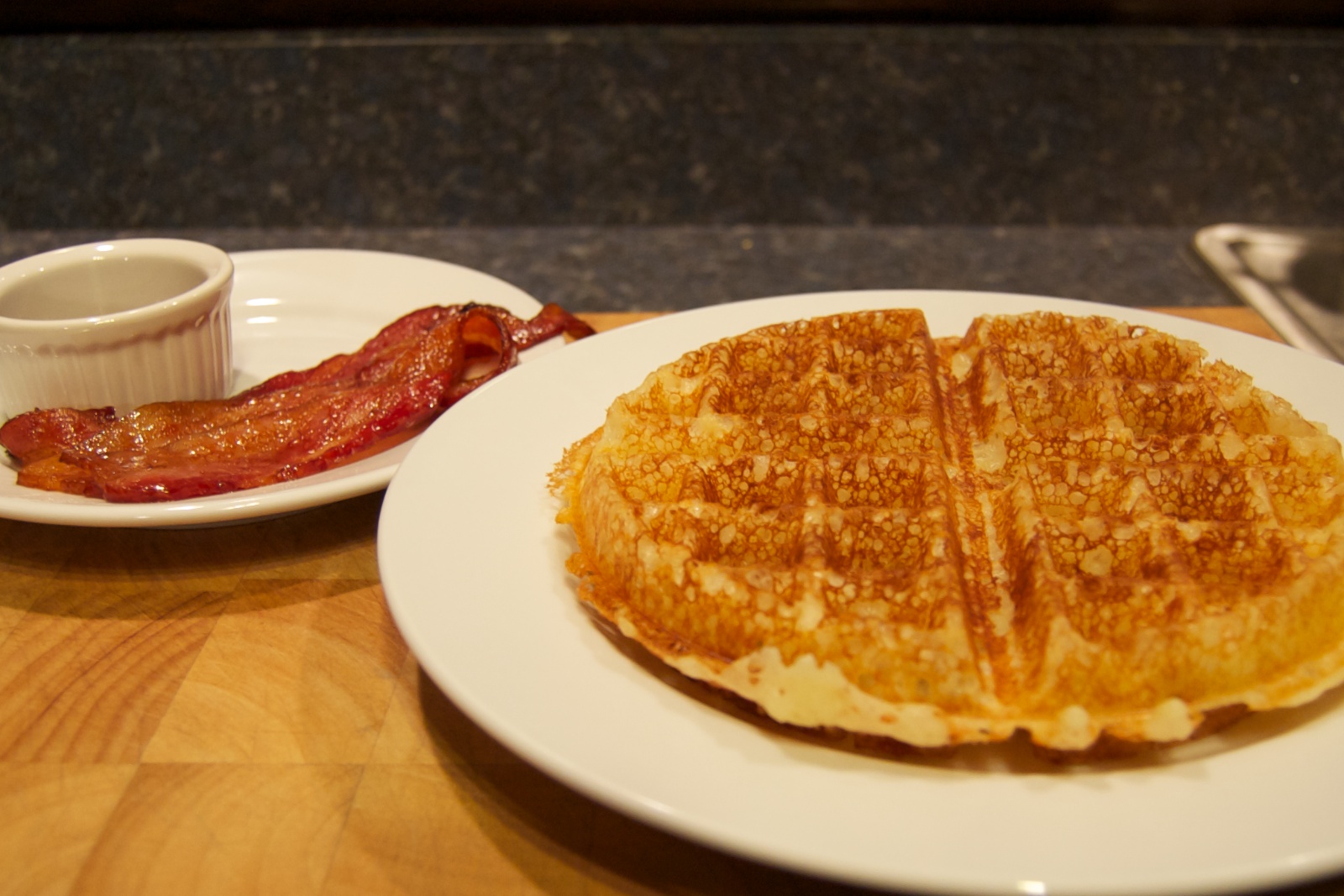 Snack: 1.0 oz. Sriracha Chex Mix and a Spicy V-8. Lunch: Sausage and green pepper stir-fry .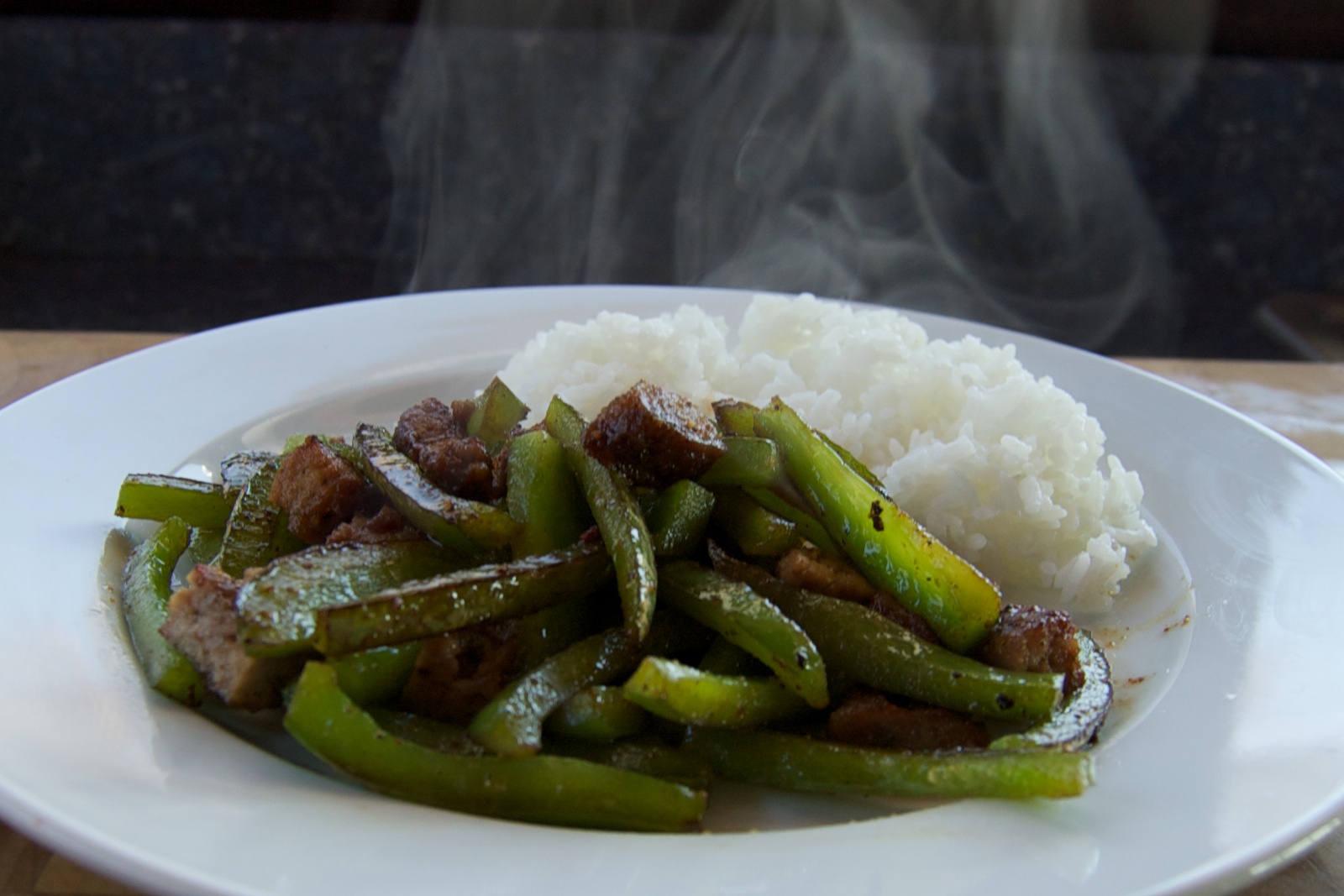 Snack: 1.0 oz. Sriracha Chex Mix . Later, 3 Kashi roasted garlic crackers with Cabot habanero cheddar cheese. And a little Riesling.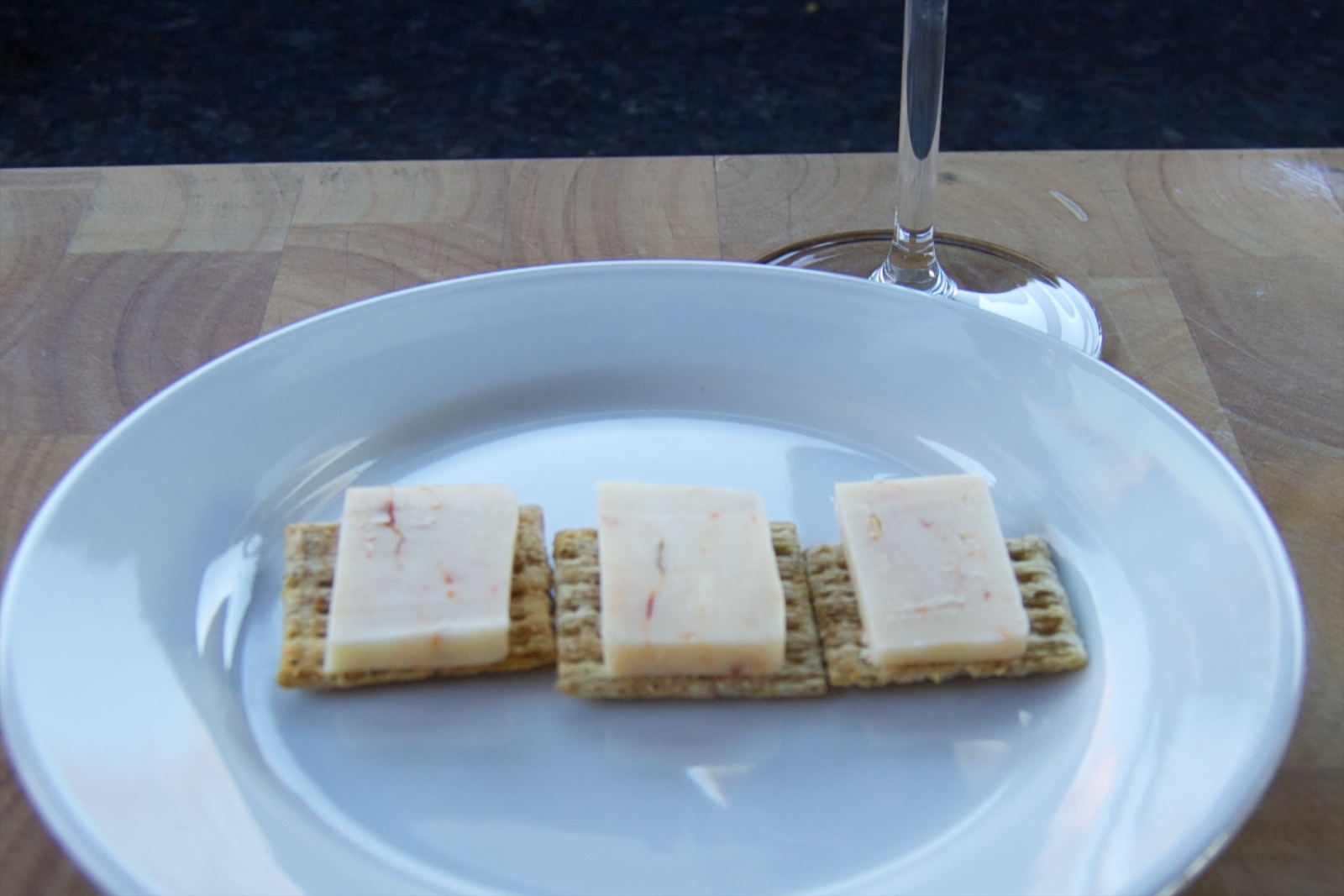 Dinner: Fried chicken sandwich with wasabi mayonnaise on a wheat roll with lettuce, a few chicken tenders on the side and French fries.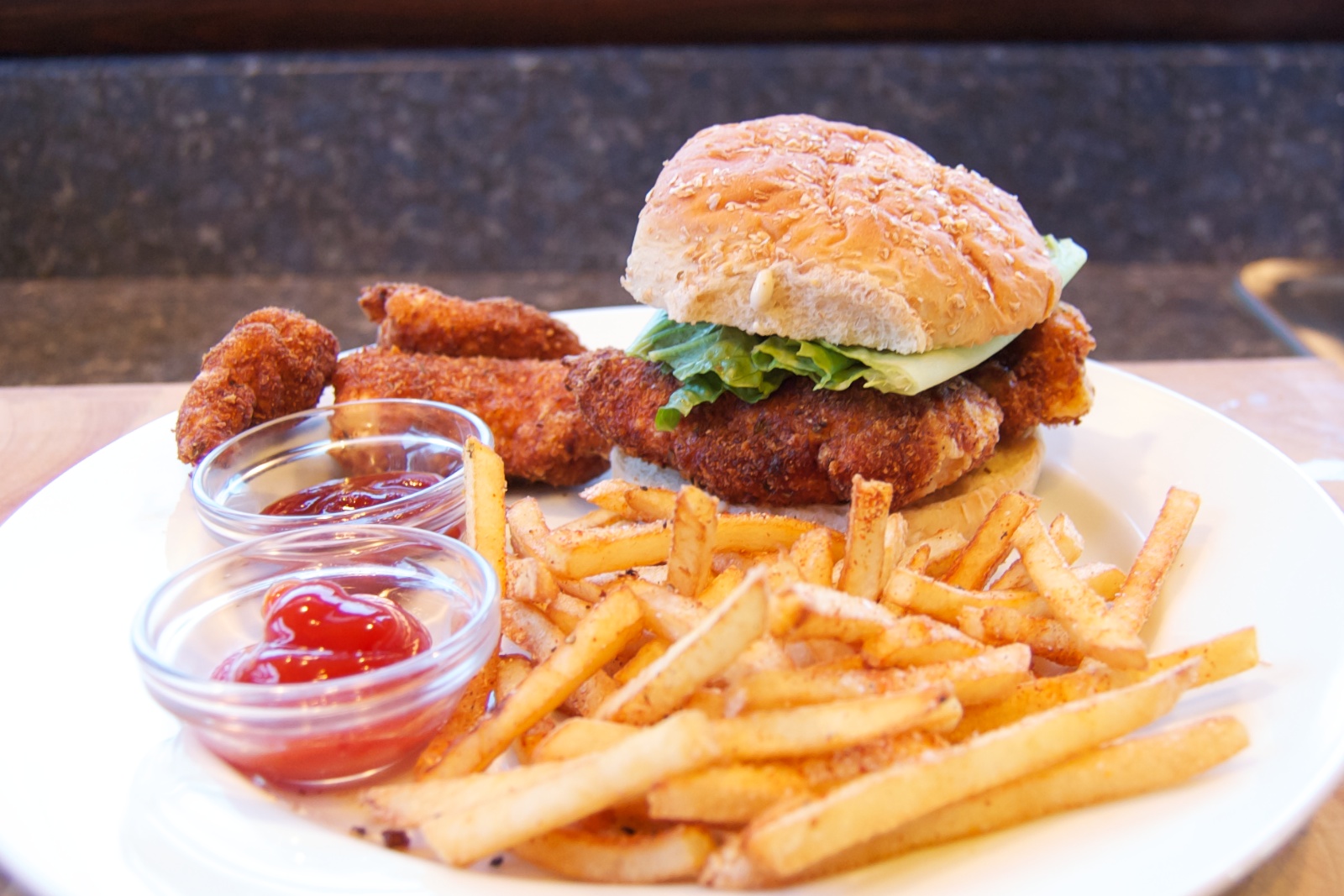 And 2 glasses of Yauquen malbec.
Dessert: 1 homemade chocolate chip cookie (previously frozen).
Weight at beginning of the day: 114.4 lbs.
Weight at the beginning of the next day: 114.6 lbs.