What I ate: December 15, 2011
Breakfast: Sausage, egg and cheese English muffin .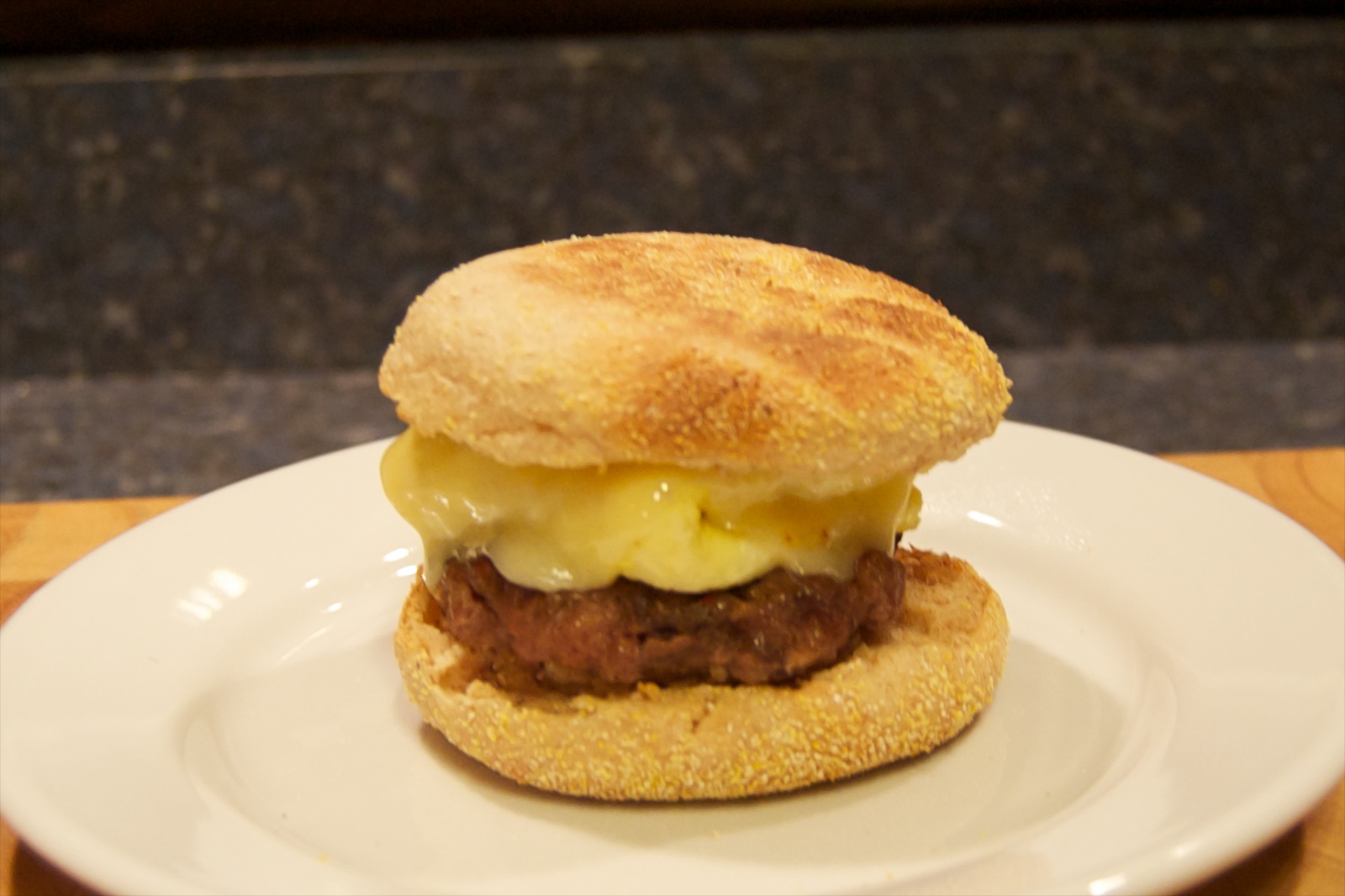 Snack: 1.0 oz. Sriracha Chex Mix . And a Spicy V-8.
Lunch: Chicken soup with soba noodles and spinach .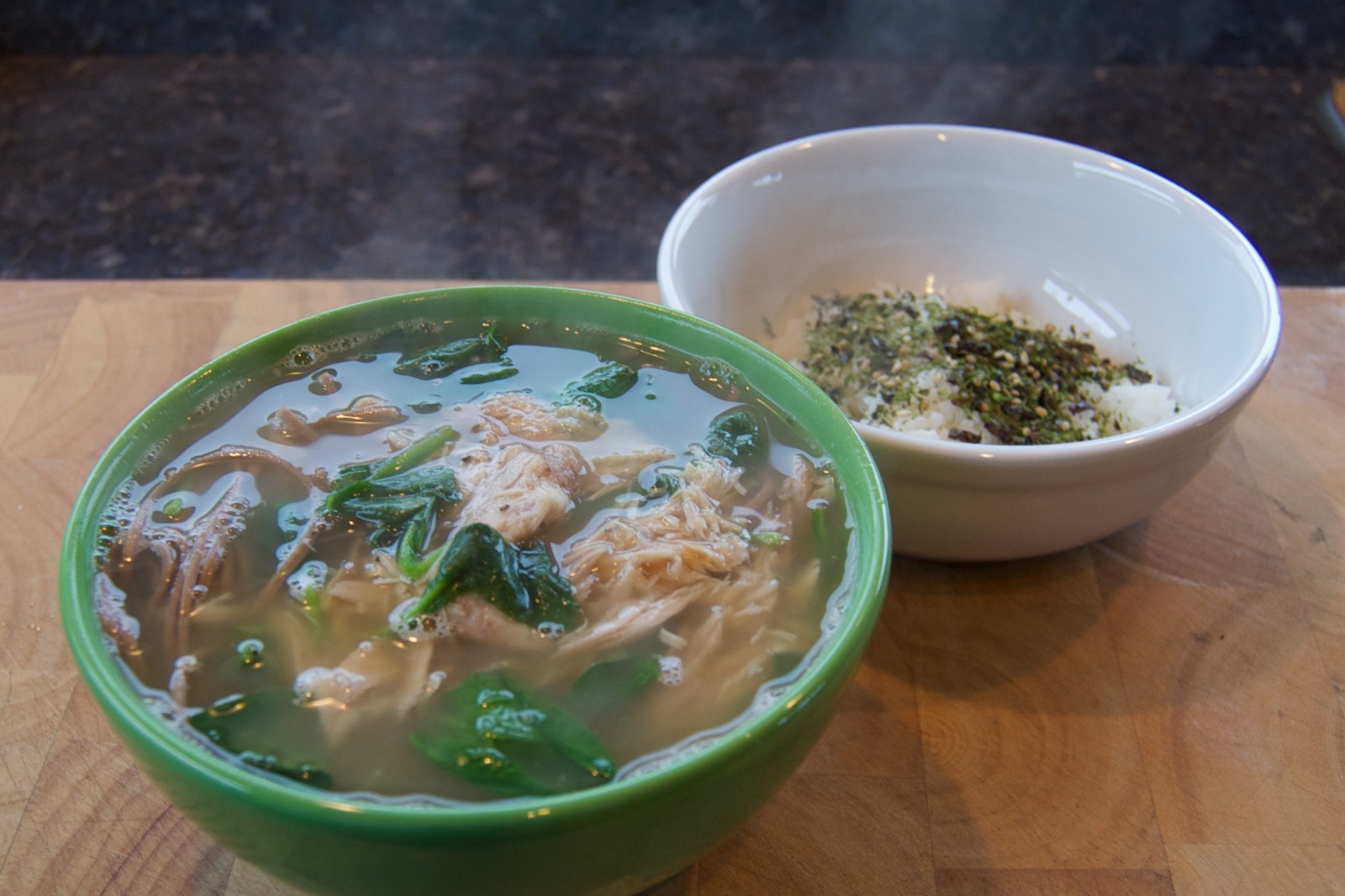 Snack: 3 Kashi roasted garlic crackers with Cabot garlic and herb cheddar cheese. And a little Redcliffe sauvignon blanc.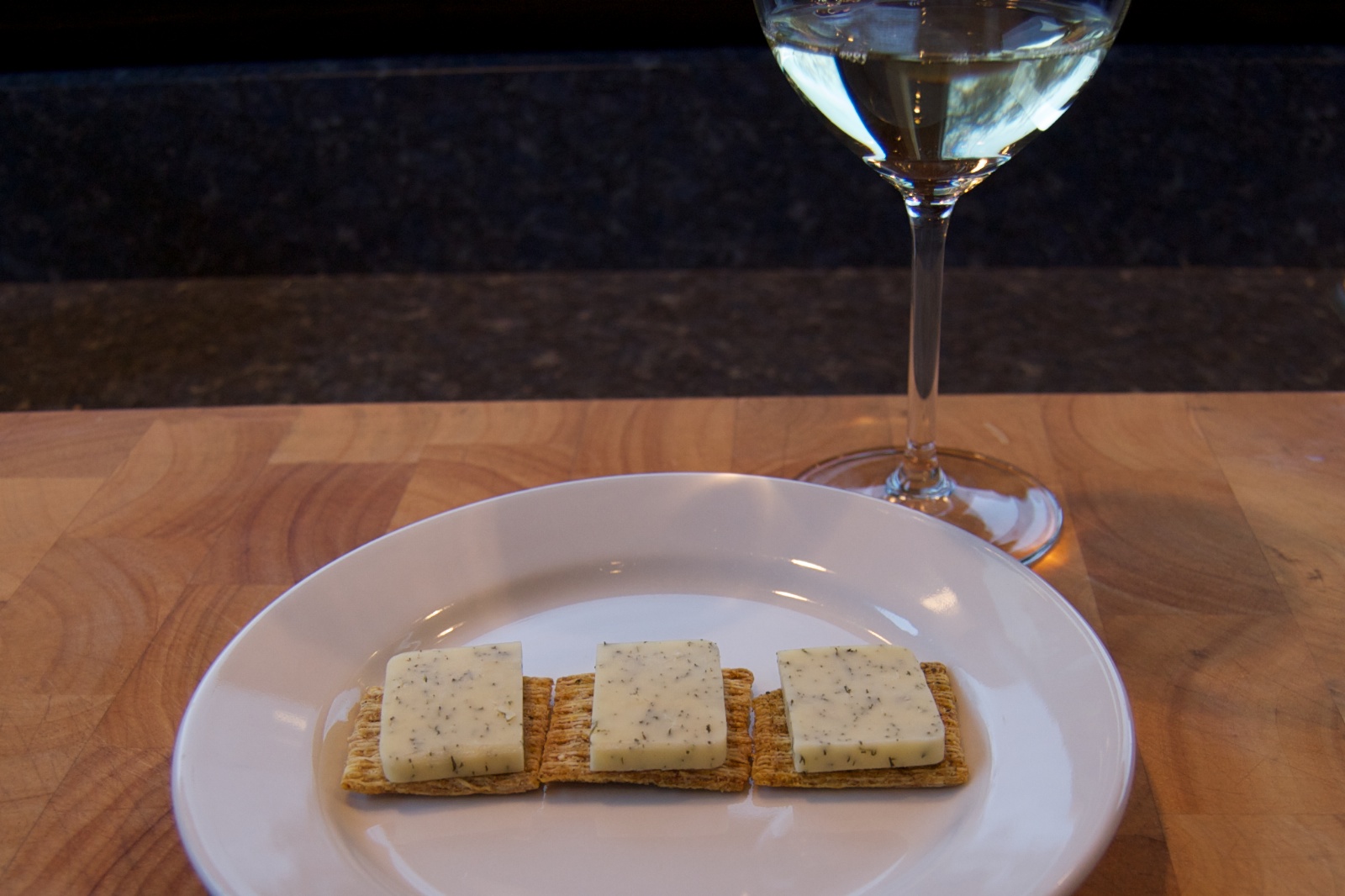 Dinner: Rigatoni, broccoli, prosciutto and tomato in spicy vodka cream sauce . With one slice of wheat Italian bread and 2 glasses of Mark West pinot noir.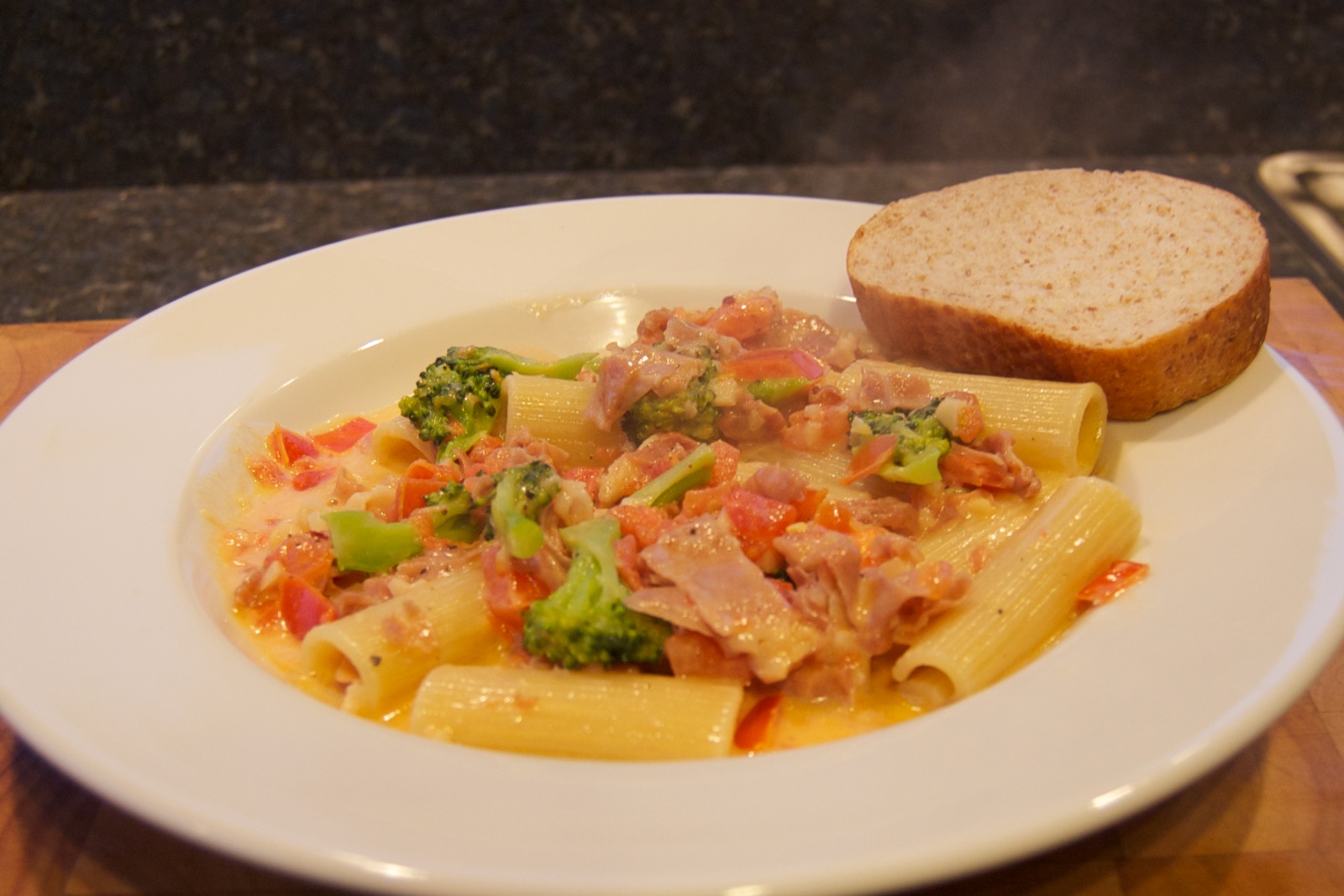 Dessert: 2 strips of Green & Black's ginger dark chocolate.
Weight at beginning of the day: 114.0 lbs.
Weight at the beginning of the next day: 114.4 lbs.