What I ate: December 3, 2011
Breakfast: Chorizo breakfast burrito . And a mimosa.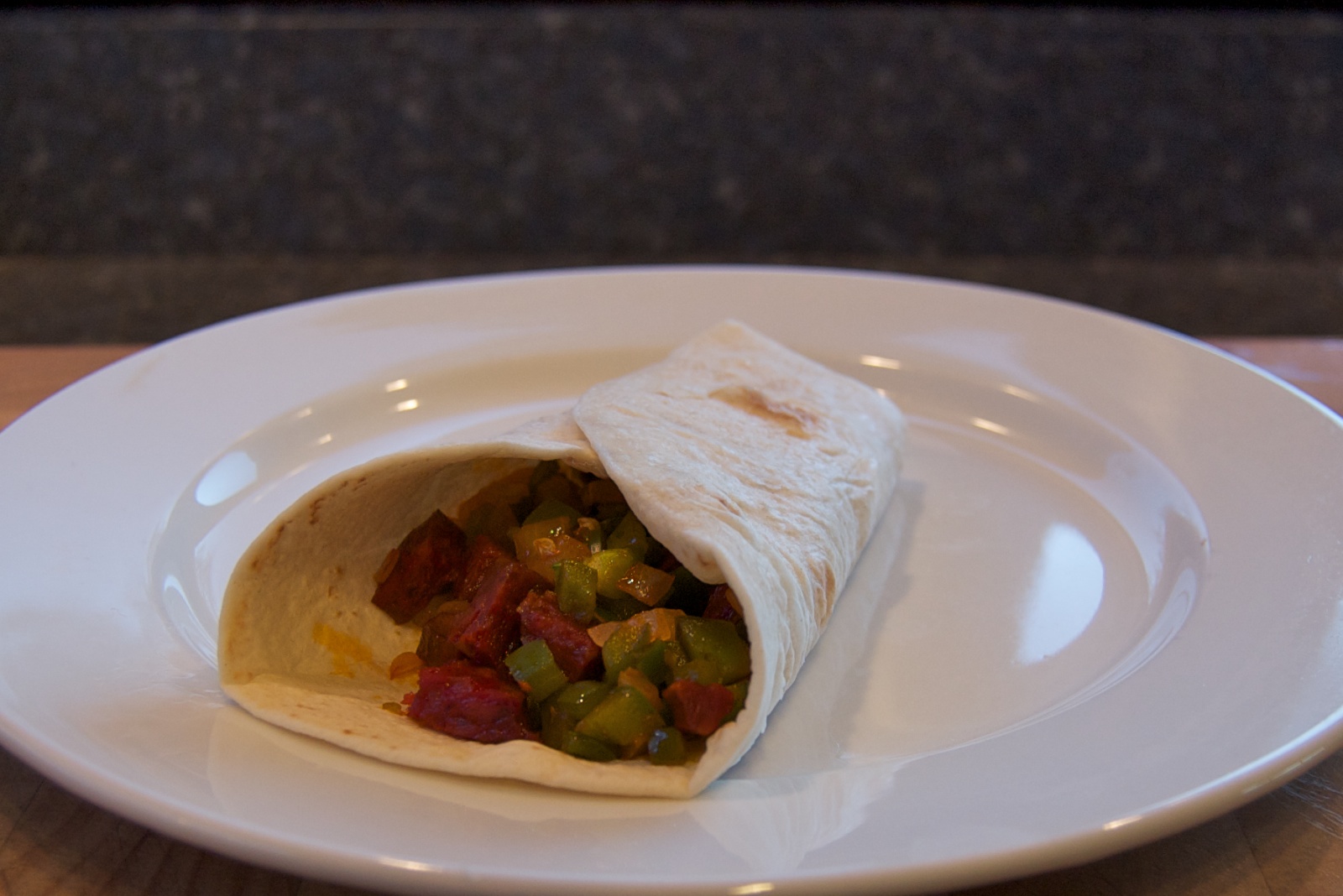 A big morning of cooking!
Two pounds of bacon , cooked on sheet pans in the oven then frozen. A batch of homemade tomato sauce , cooked, divided, vacuum sealed and frozen in 8 individual 6.0 oz. servings. I made this on the induction hot plate which worked great! My stove is incapable of delivering low enough heat to simmer sauce.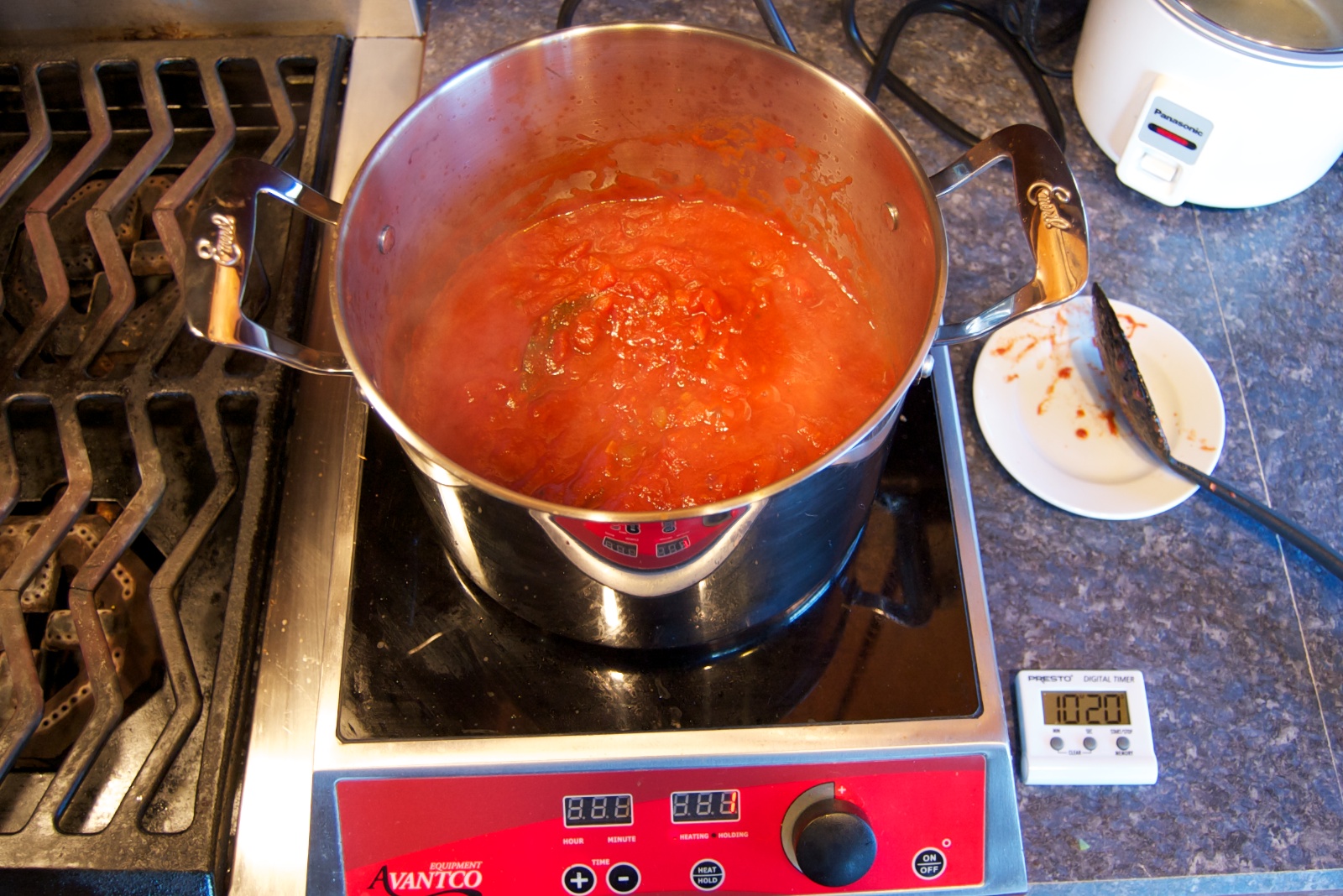 A batch of spicy vegetarian chili , cooked, divided, vacuum sealed and frozen in individual servings.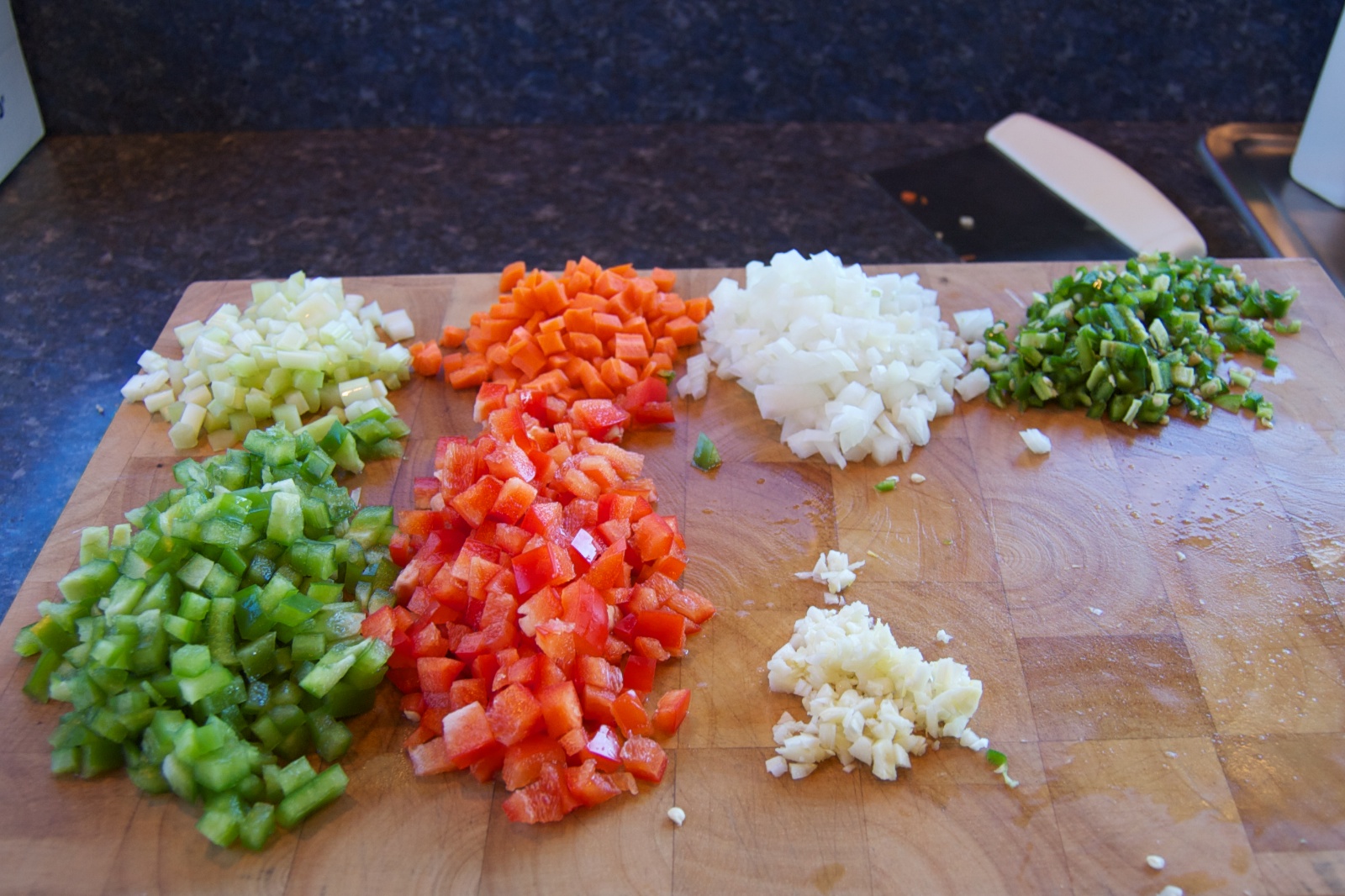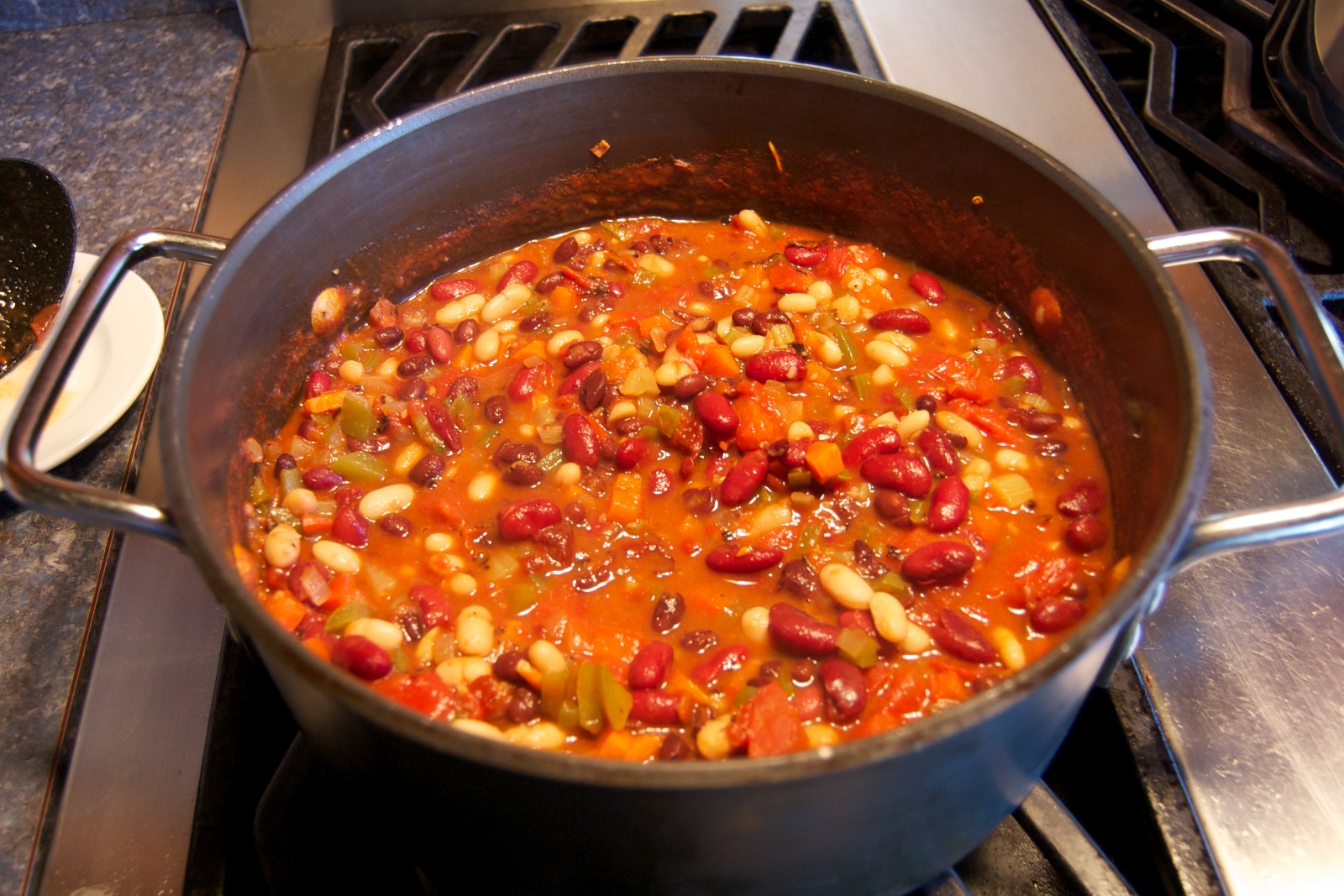 Lunch: Bacon , lettuce and tomato sandwich. On one slice of Barowski's wheat bread, cut in half. With mayo. And Kettle Chips barbecue potato chips.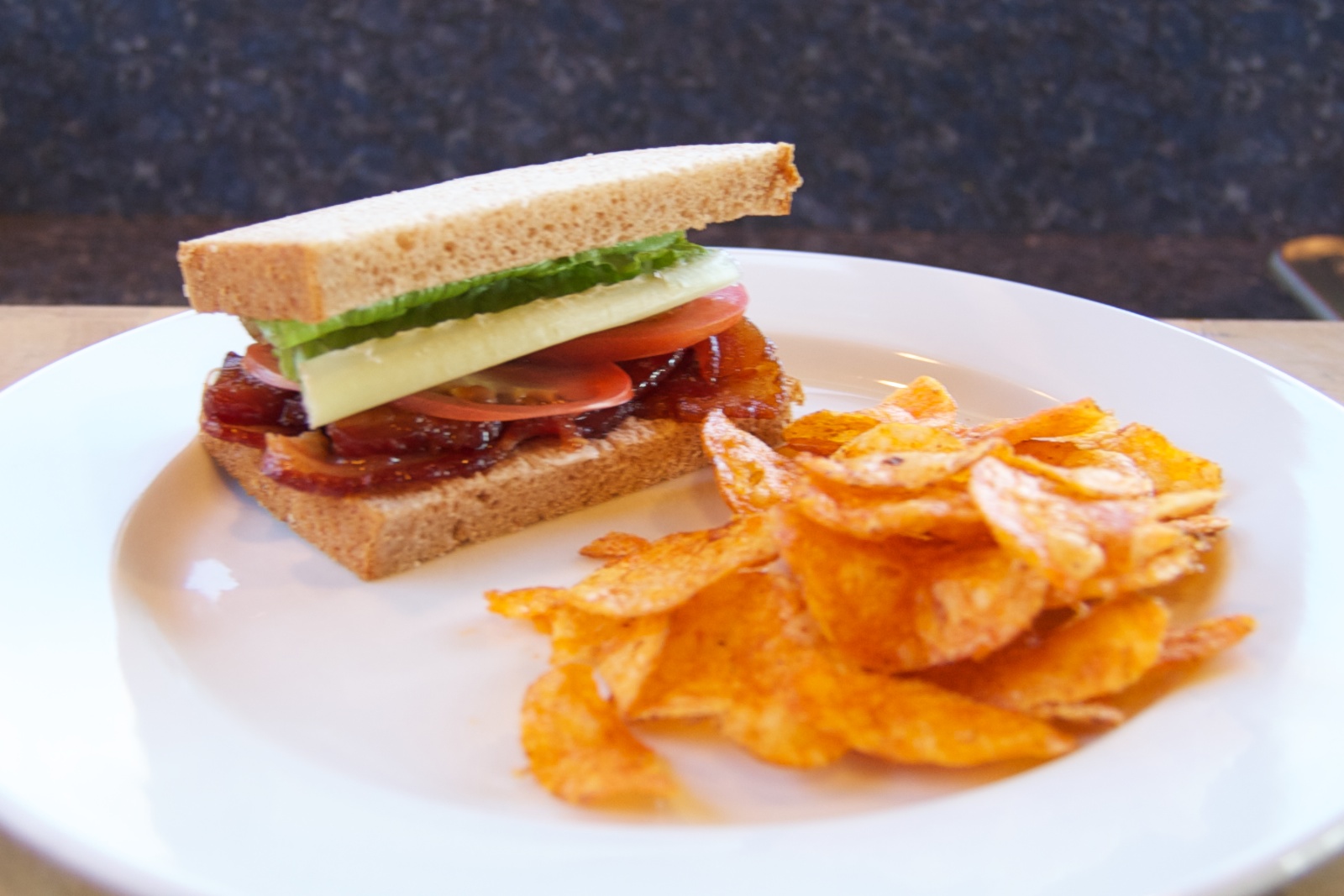 Snack: 3 Kashi roasted garlic crackers with Cabot garlic and herb cheese. And a half glass of Rabbit Ridge chardonnay.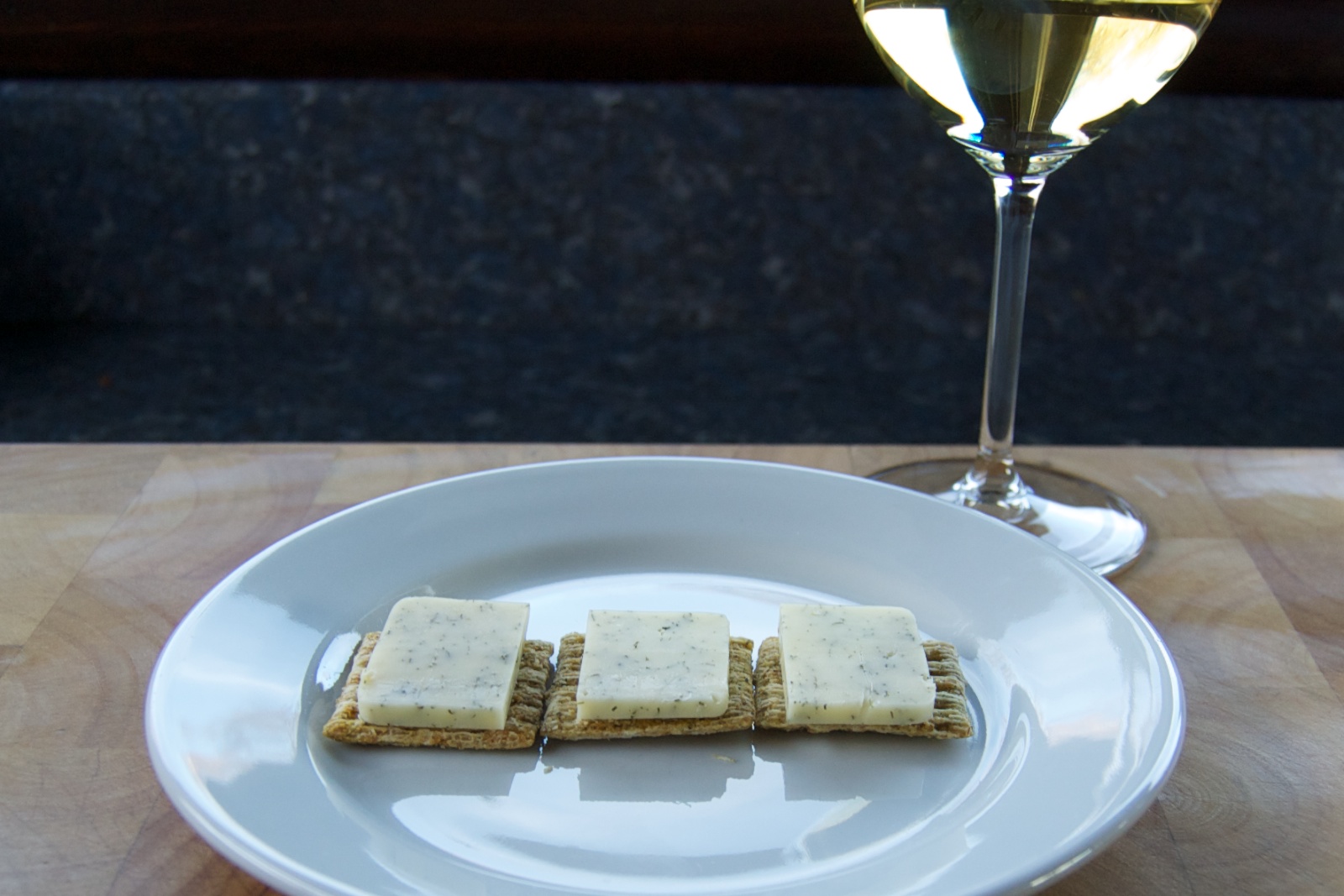 Dinner: Roast beef, rice, broccoli and gravy. With 5.0 oz. homemade eye round roast beef. And 2 glasses of Cannonball cabernet sauvignon.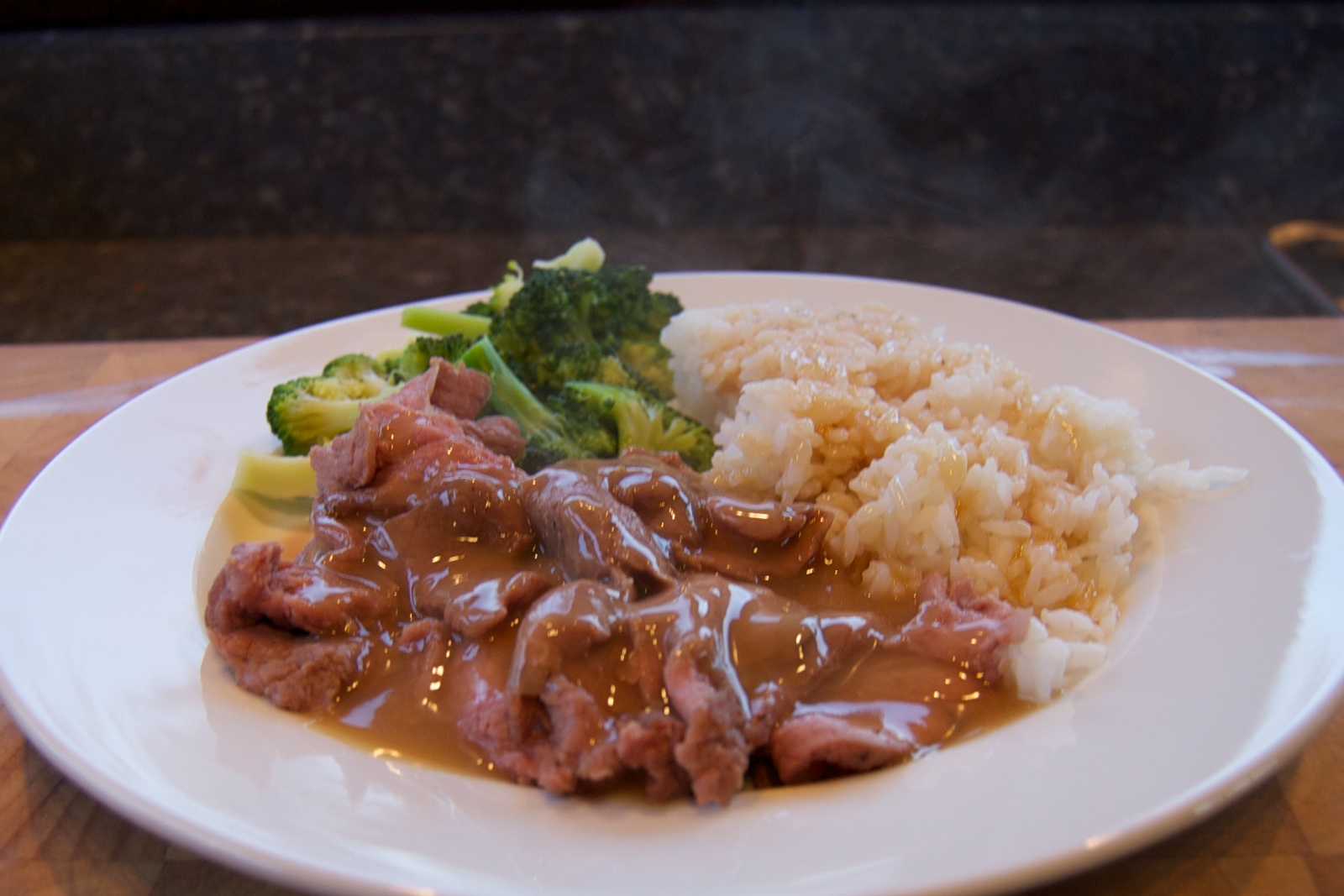 Dessert: 2 strips of Green & Black's cherry dark chocolate bar.
And, due to a number of Facebook friends posting about cookies, I had a craving for chocolate chip cookies . And a white Russian. And another cookie.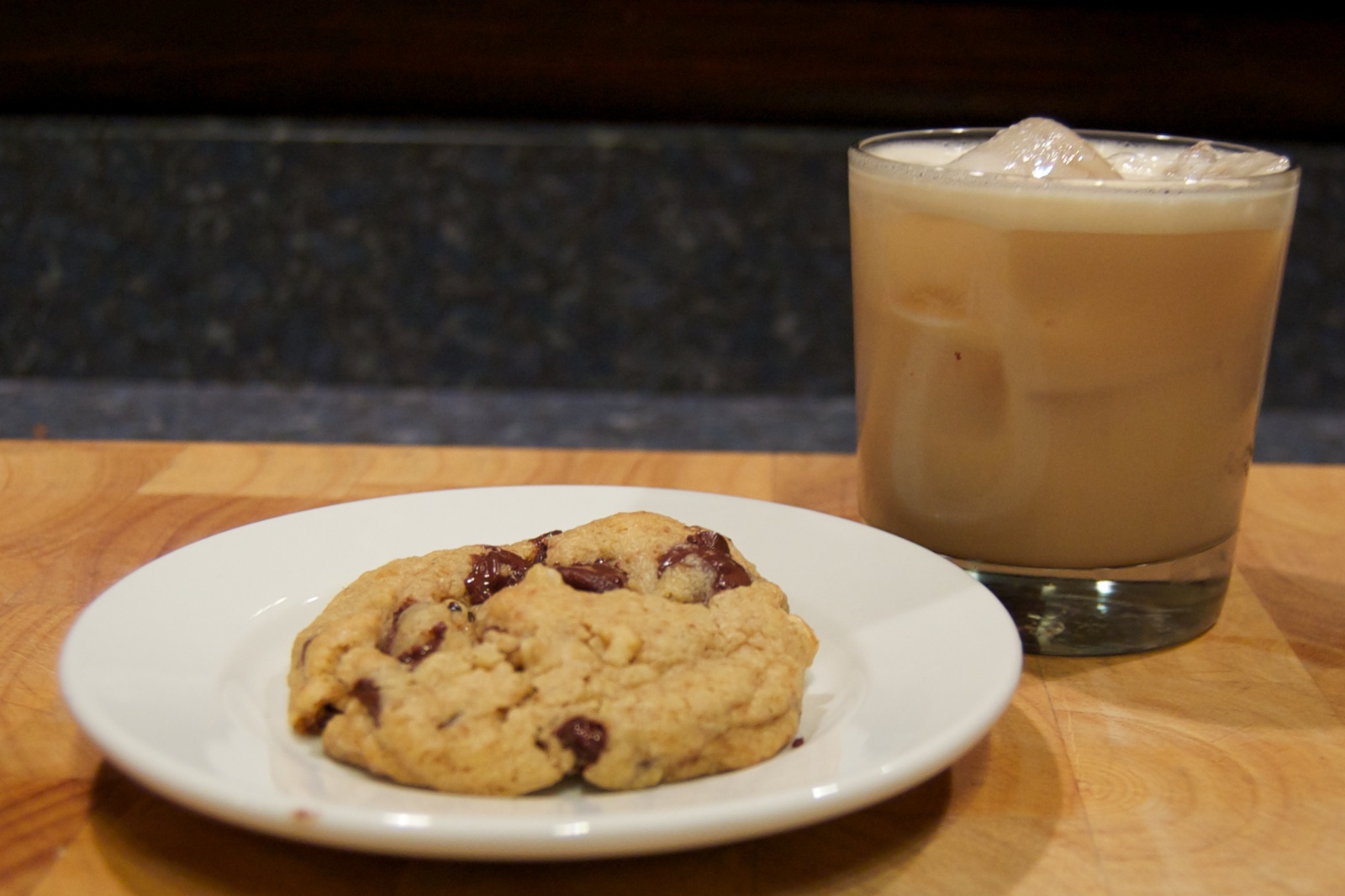 Weight at beginning of the day: 113.8 lbs.
Weight at the beginning of the next day: 113.0 lbs.