What I ate: December 8, 2011
Breakfast: Pancakes and sausage.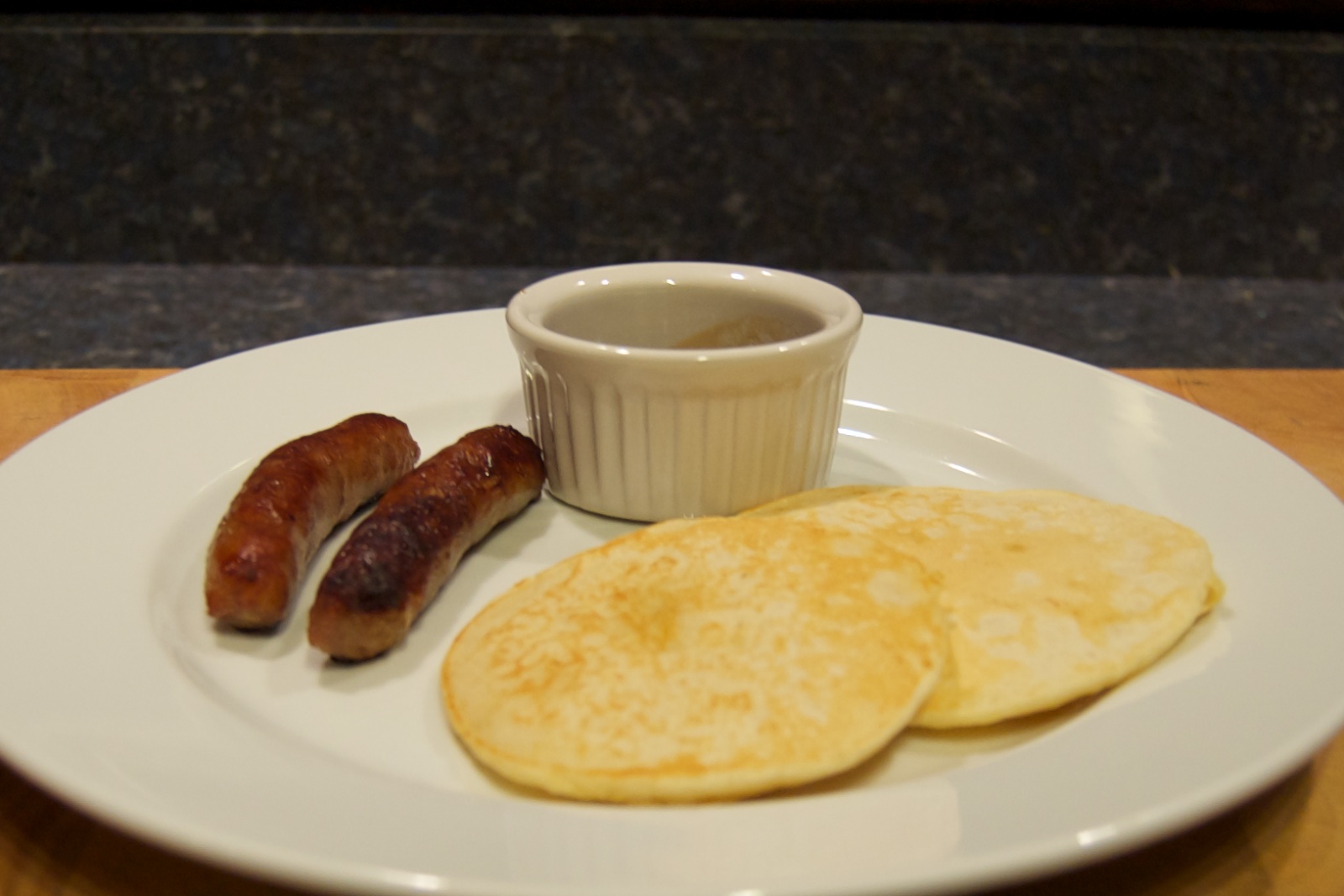 Snack: 1.0 oz. Sriracha Chex Mix .
Lunch: Shrimp and onion stir-fry with spinach.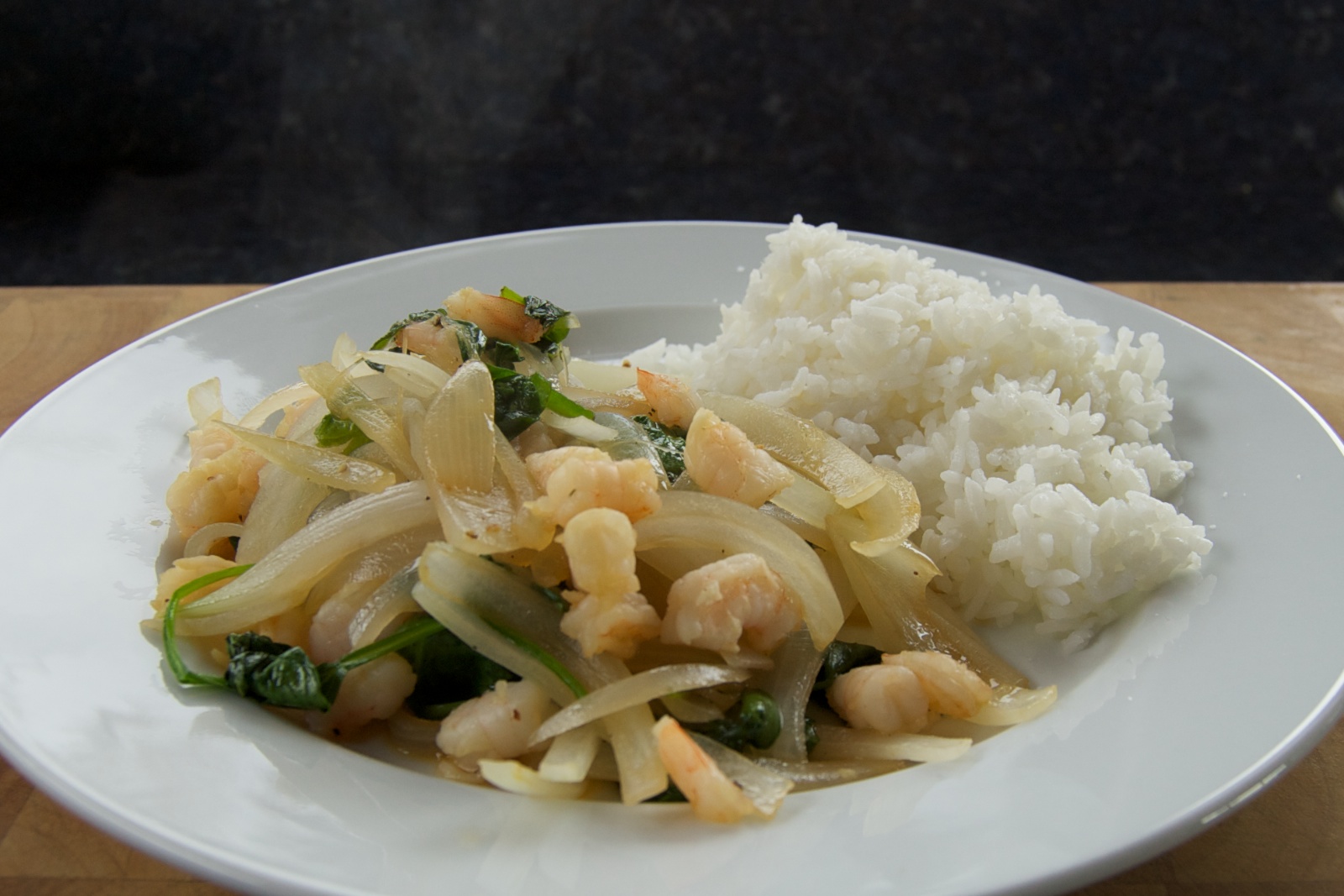 Snack: Another 1.0 oz. Sriracha chex mix. And 3 Kashi roasted garlic crackers with Cabot habanero cheddar cheese. And a half glass of Rabbit Ridge chardonnay.
Dinner: Spaghetti and meatballs . With 2.0 oz. Barilla spaghetti, homemade pasta sauce and homemade meatballs . With wheat Italian bread and olive oil.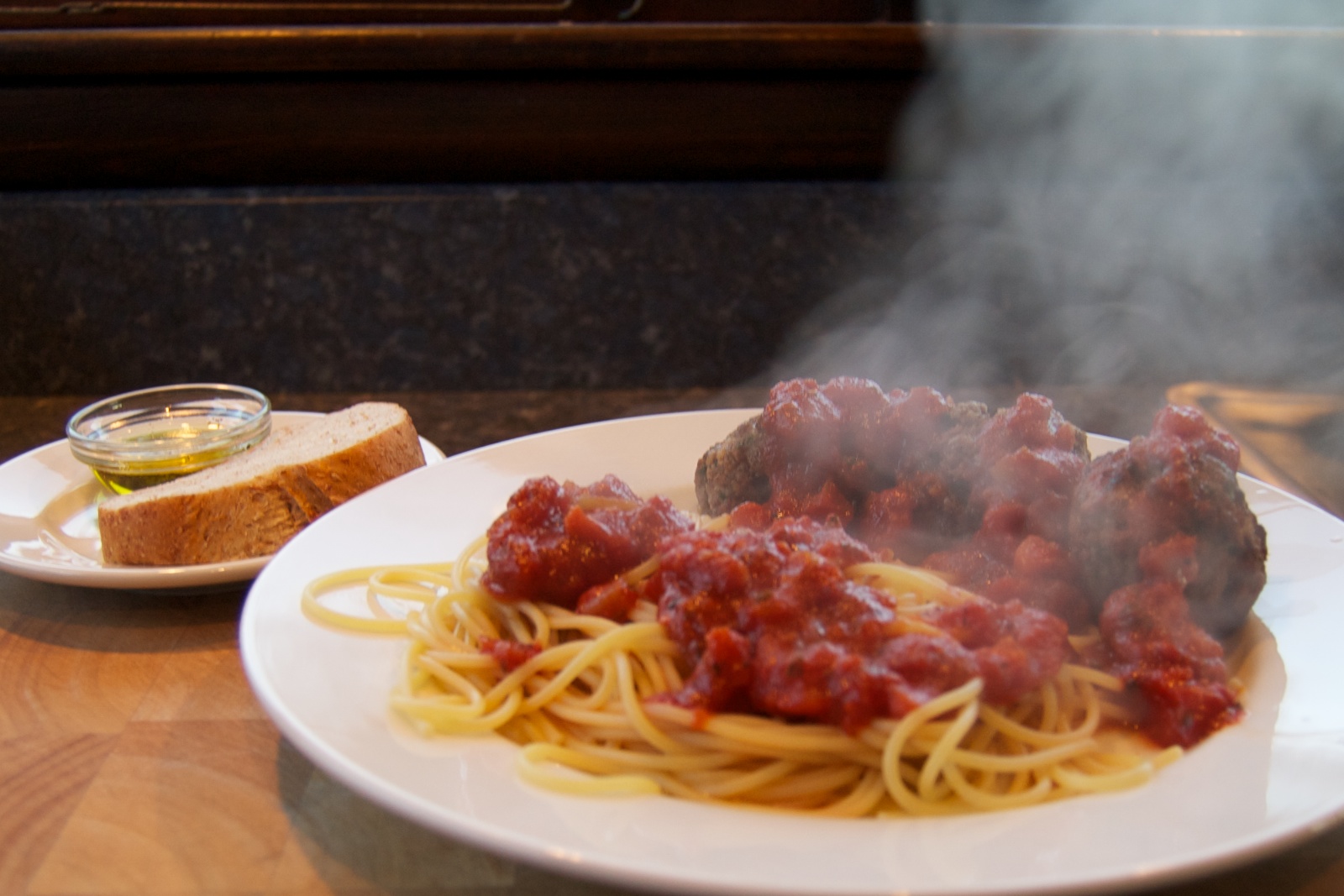 And 2 glasses of Chianti.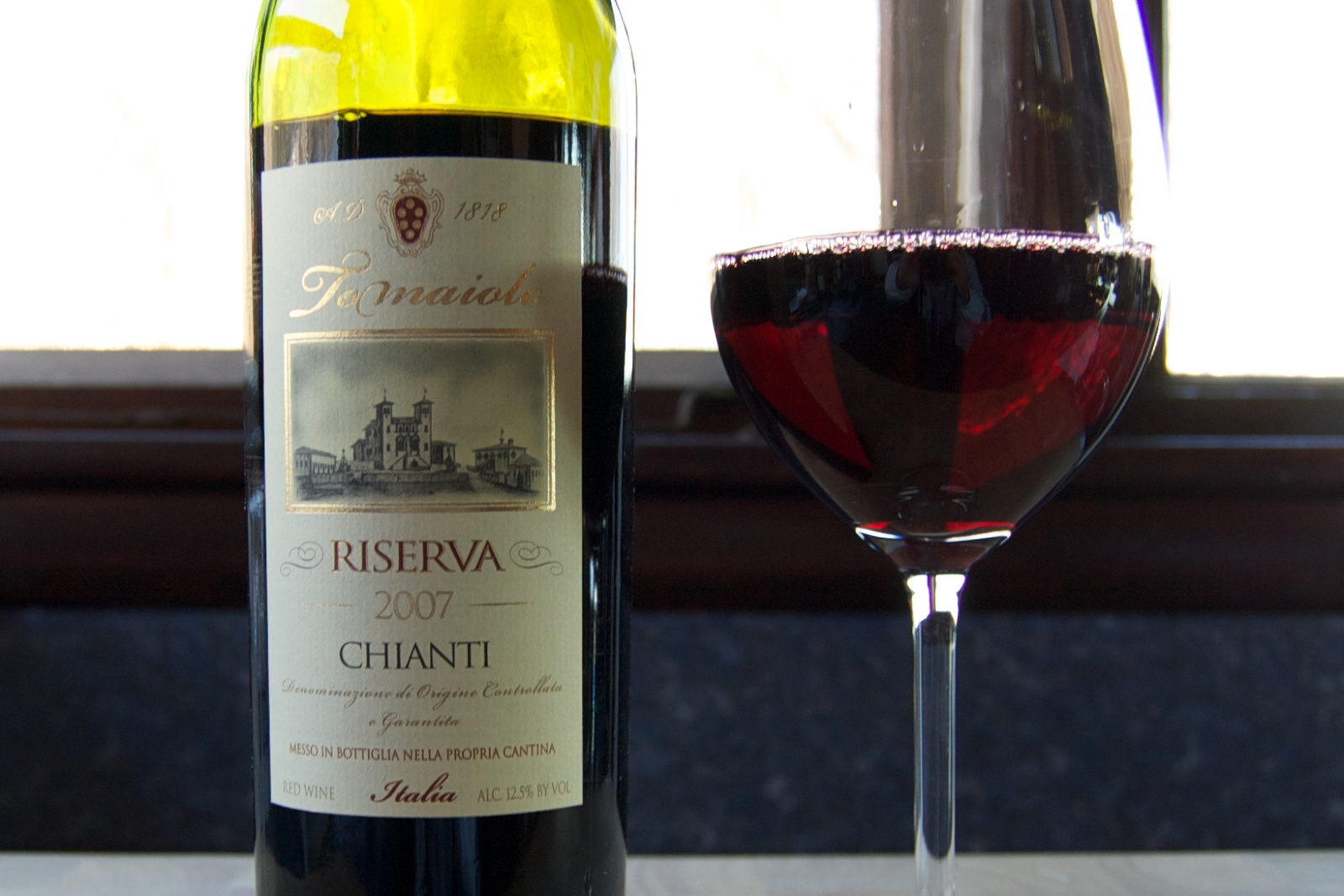 Dessert: 2 strips of Dagoba xocolatl spicy dark chocolate.
Weight at beginning of the day: 114.0 lbs.
Weight at the beginning of the next day: 114.8 lbs.