What I ate: February 29, 2012
Breakfast: Chorizo breakfast burrito .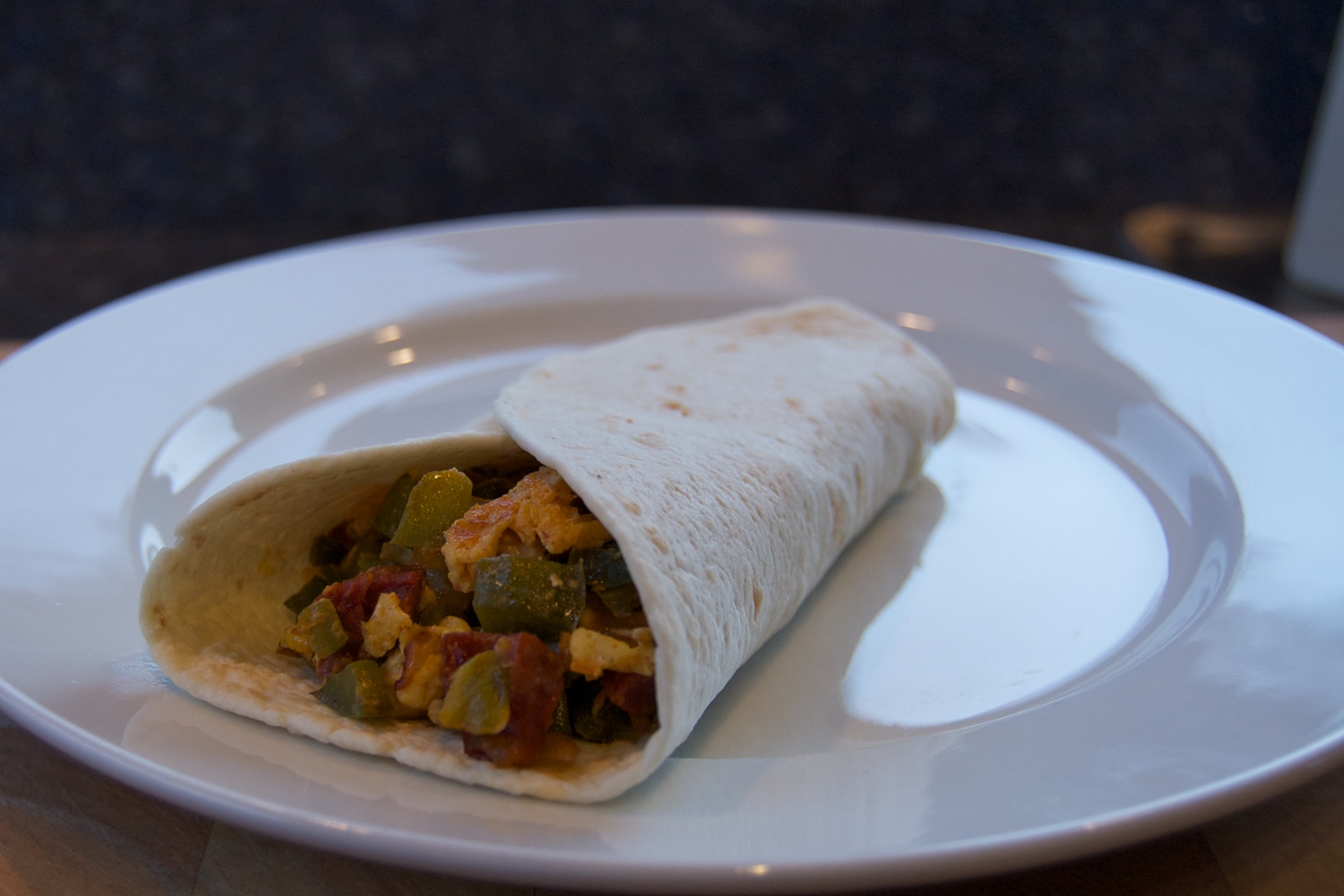 Snack: 1.0 oz. Sriracha chex mix . And a Spicy V-8. Lunch: Homemade chicken soup with soba noodles and spinach .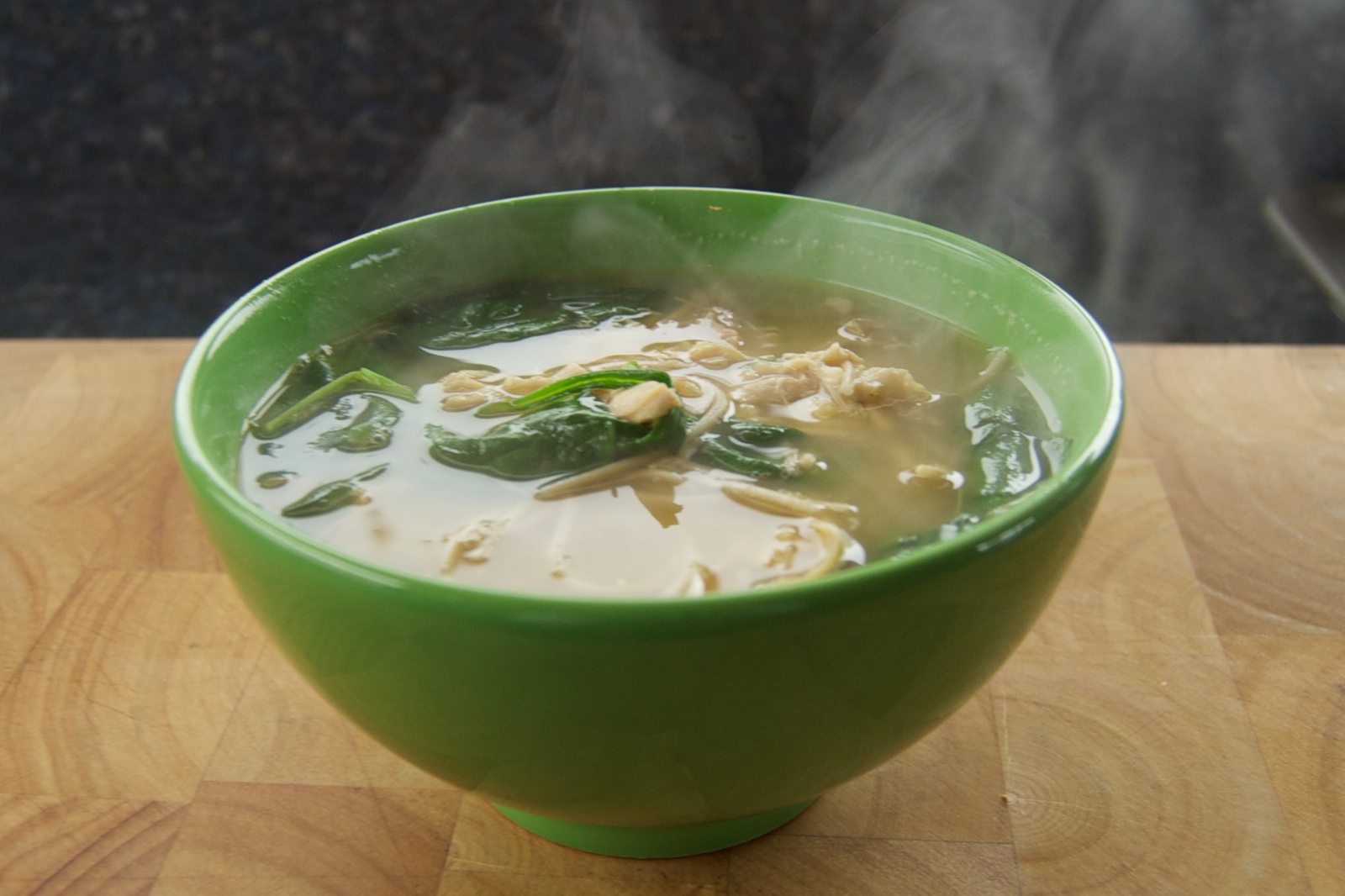 Snack: 0.8 oz. peanuts.
Dinner: Bacon cheeseburger with home-ground beef, Cabot cheddar cheese, barbecue sauce and lettuce on a Barowski's whole wheat hamburger bun, seasoned French fries and bread and butter pickles.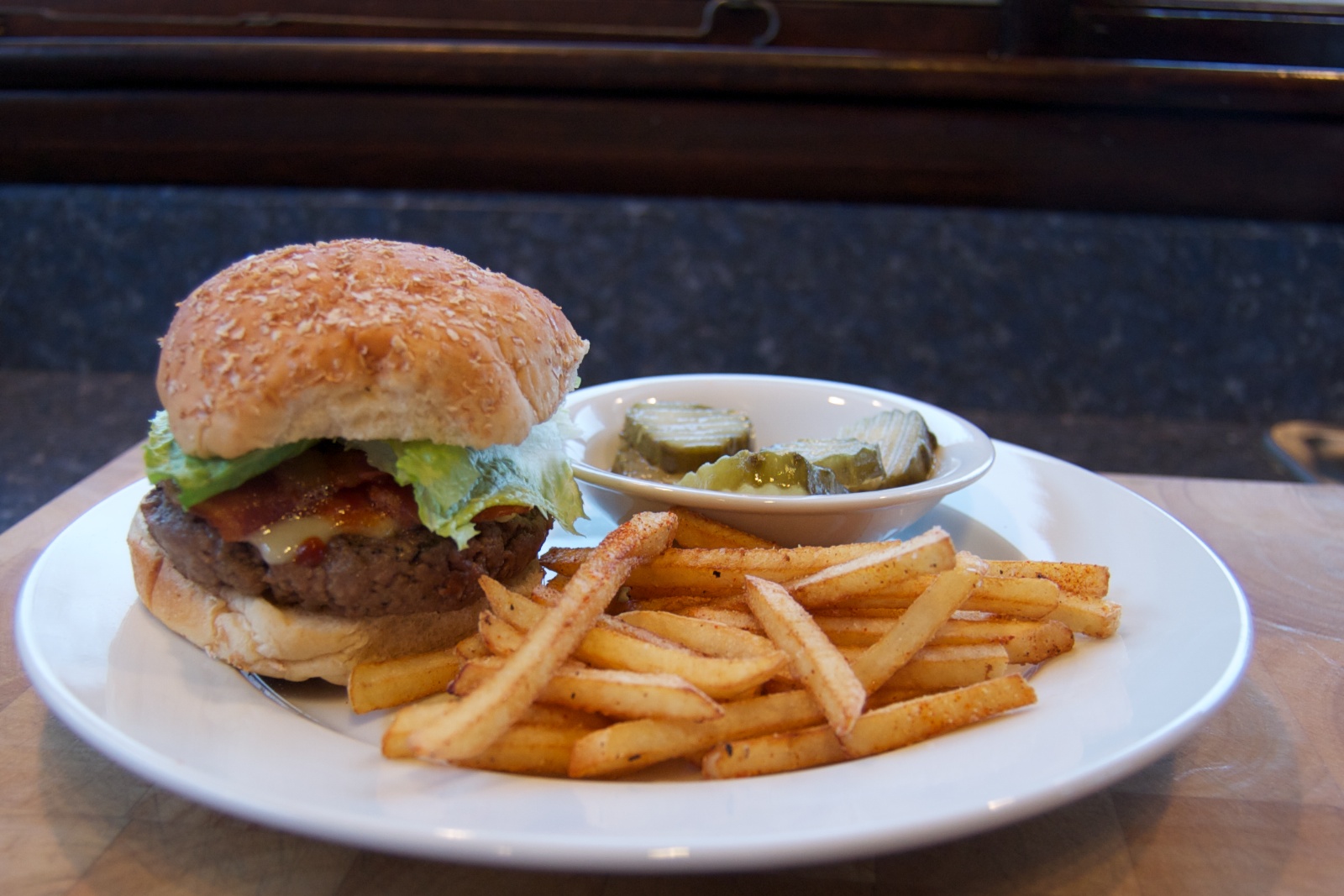 And 2 glasses of Sensual malbec, which was quite delicious.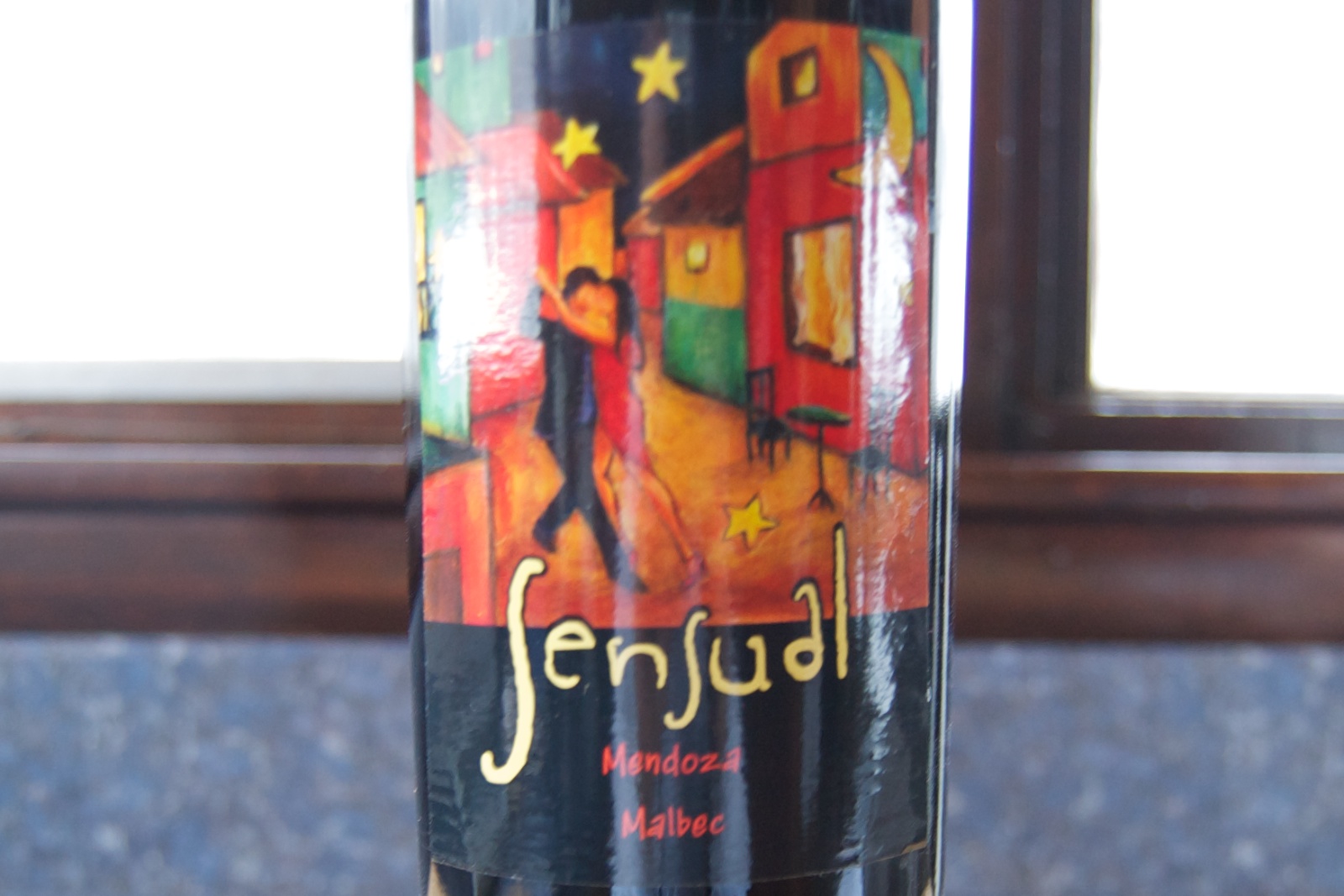 Weight at beginning of the day: 120.8 lbs.
Weight at the beginning of the next day: 120.0 lbs.