What I ate: March 16, 2012
Breakfast: Corned beef hash, egg and toast .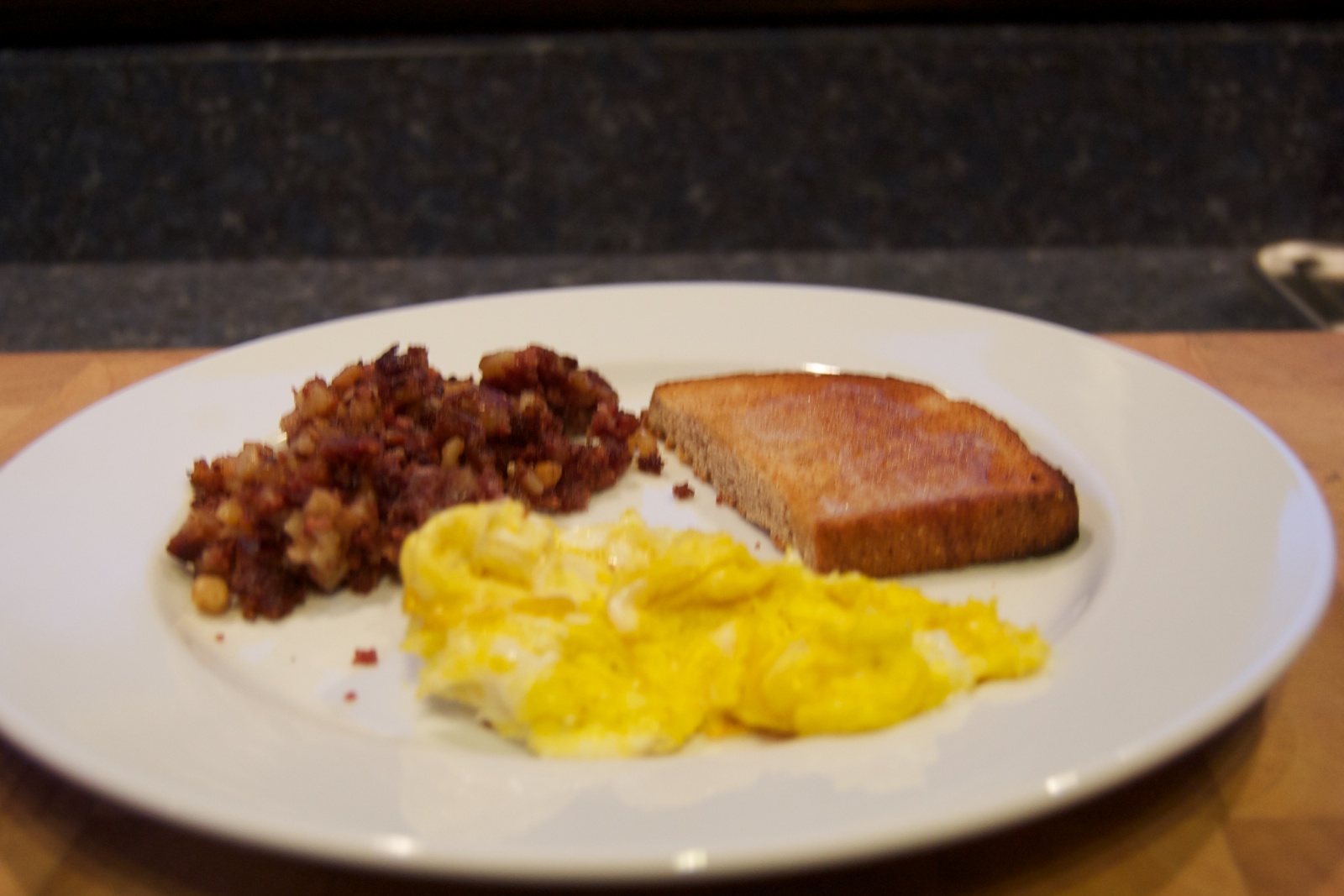 Snack: 1.0 oz. Sriracha Chex Mix .
Lunch: Shrimp and onion stir-fry with spinach .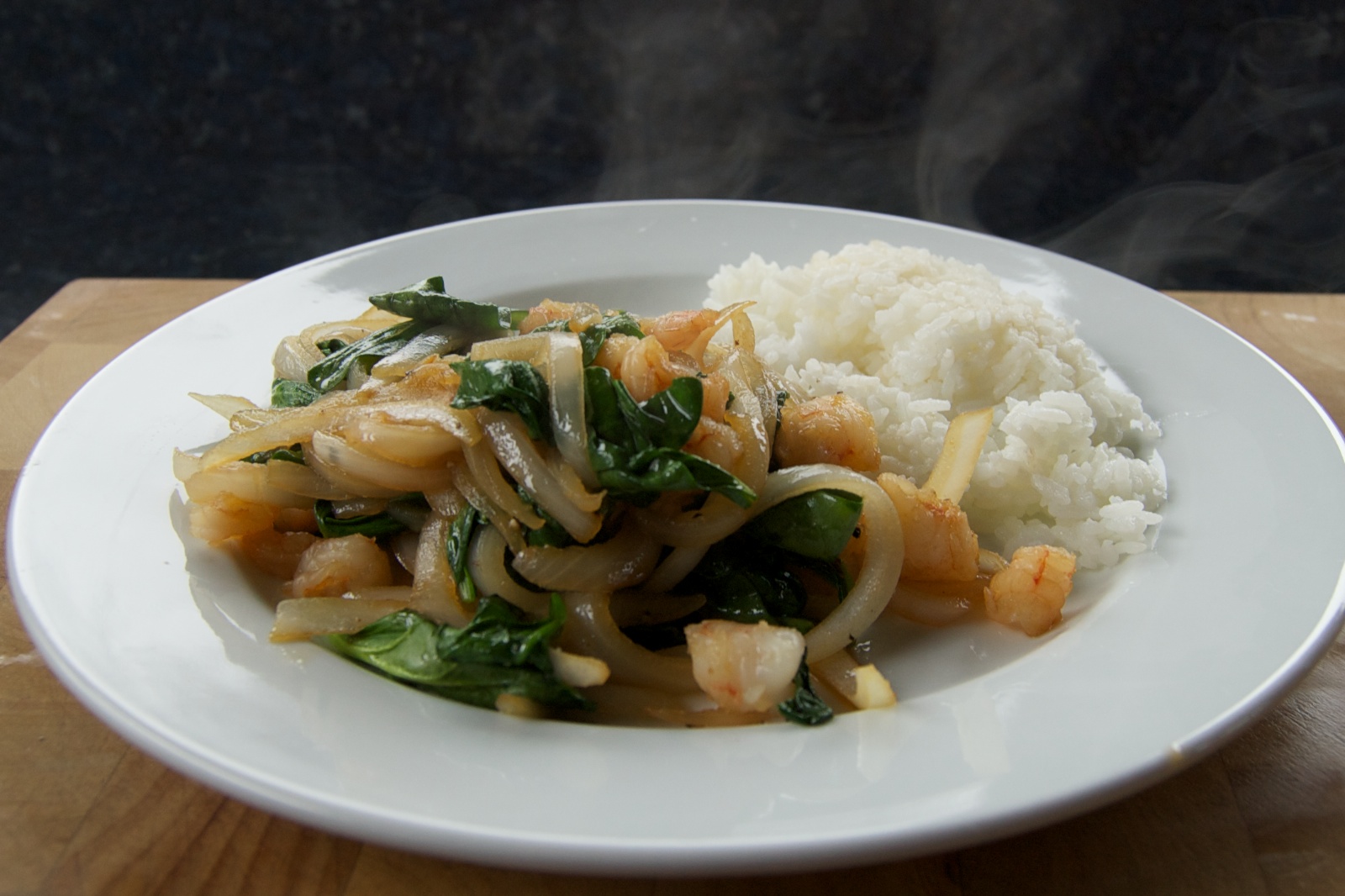 I went grocery shopping. As a general rule I like to cook the food before freezing it, but there are some exceptions for end-products that don't freeze well. Today I added some thin-sliced bone-in pork chops so I can make crumb pork chops in the future. Vacuum sealing prevents freezer burn and also dramatically reduces the mess should your freezer fail when you're away from home since they're exceptionally well sealed and rarely leak.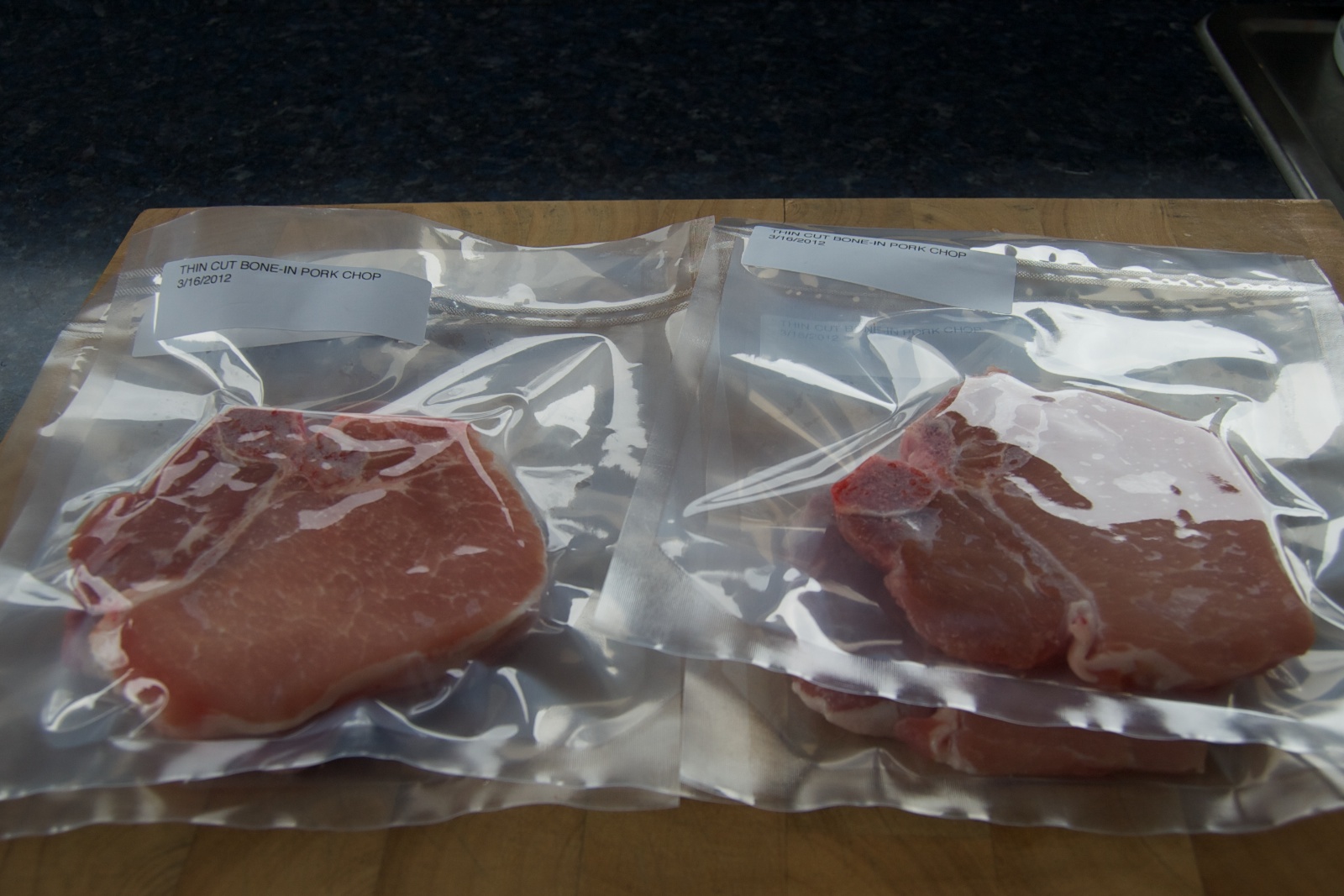 Seared two strip steaks. Actually, it's one strip steak cut in half. Vacuum sealed and frozen so it can be defrosted and cooked in the sous vide.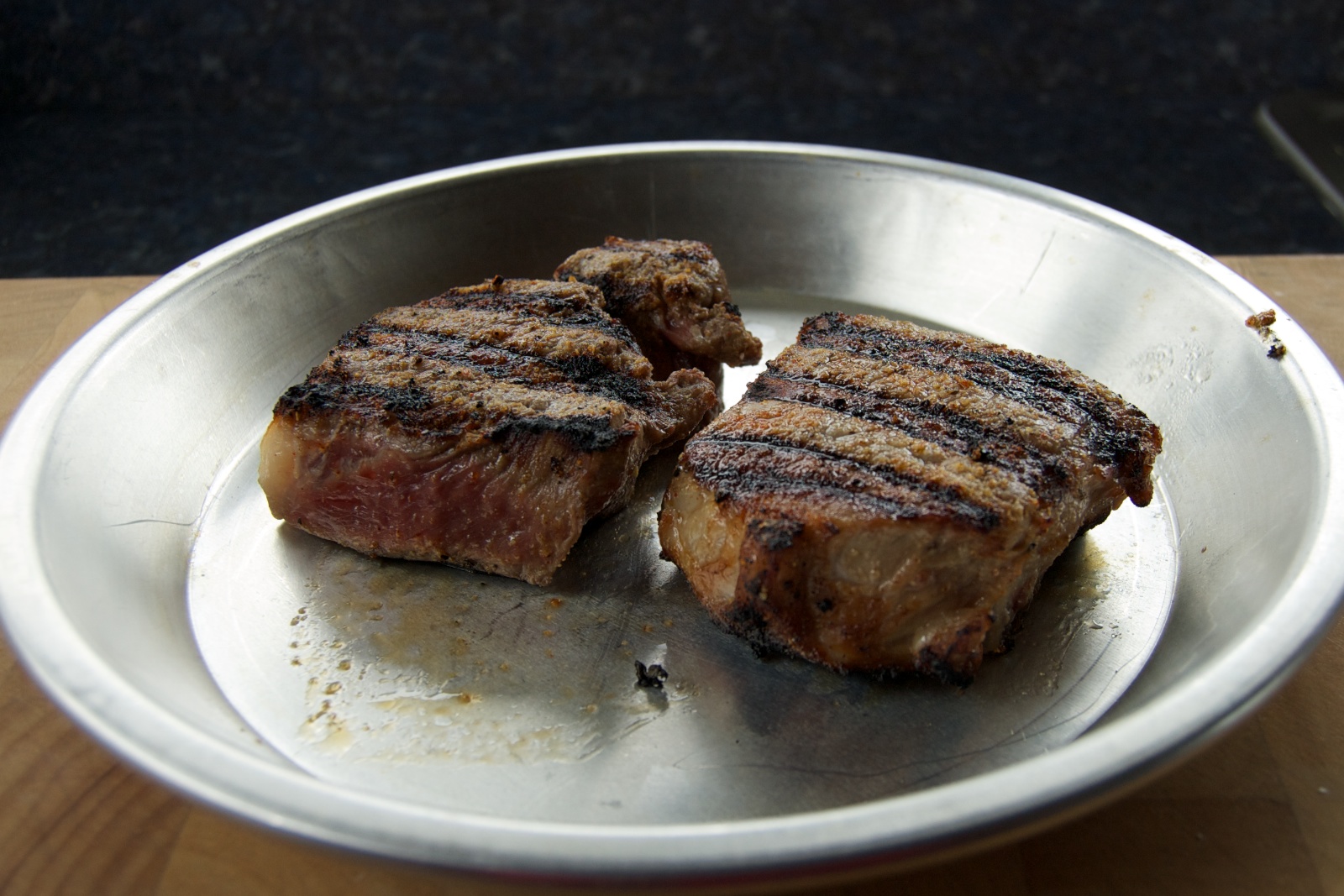 And a batch of four servings of Japanese-style chicken curry , cooked, vacuum sealed and frozen.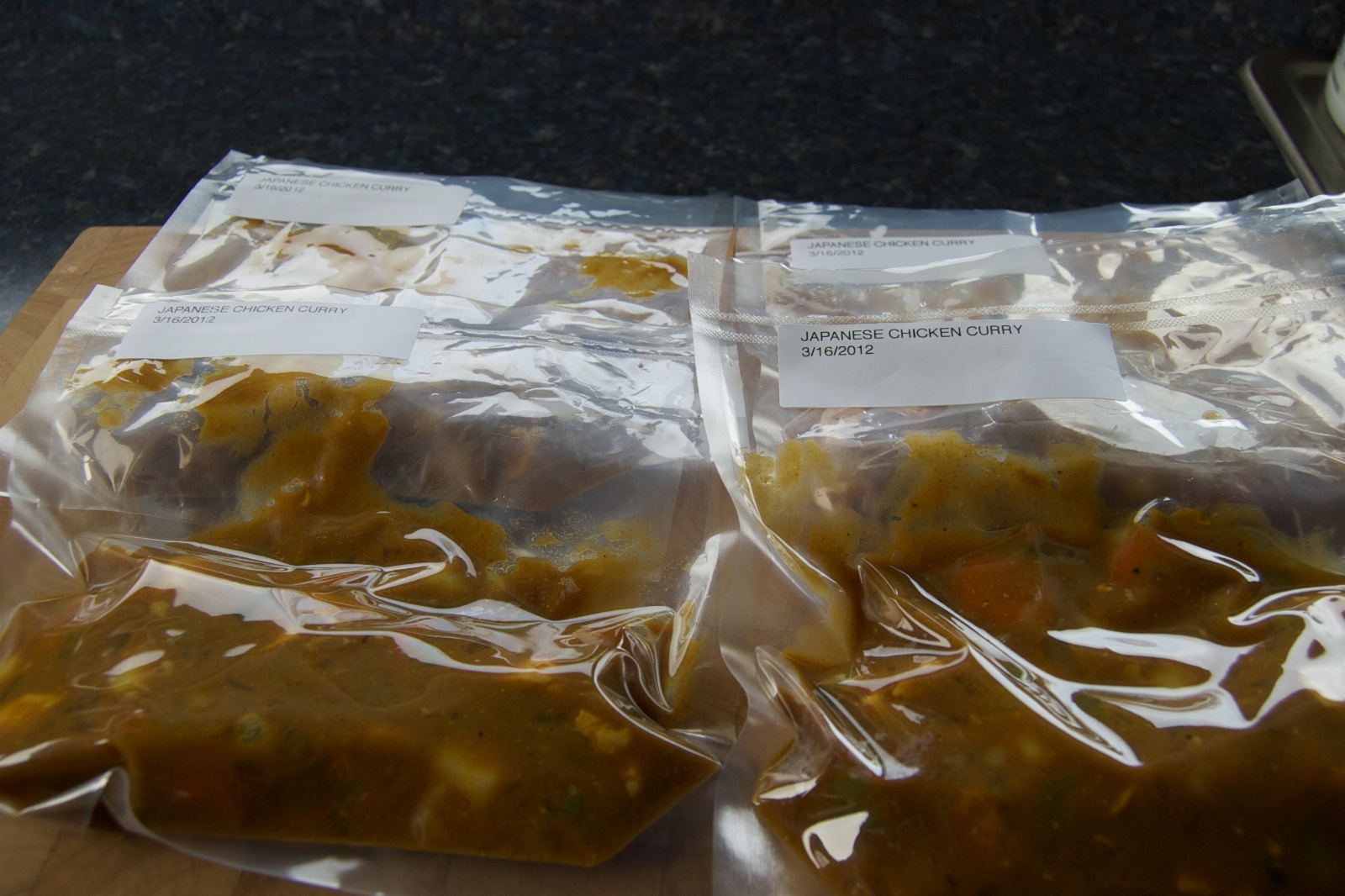 A Saranac Black Forest, Bavarian-style black beer.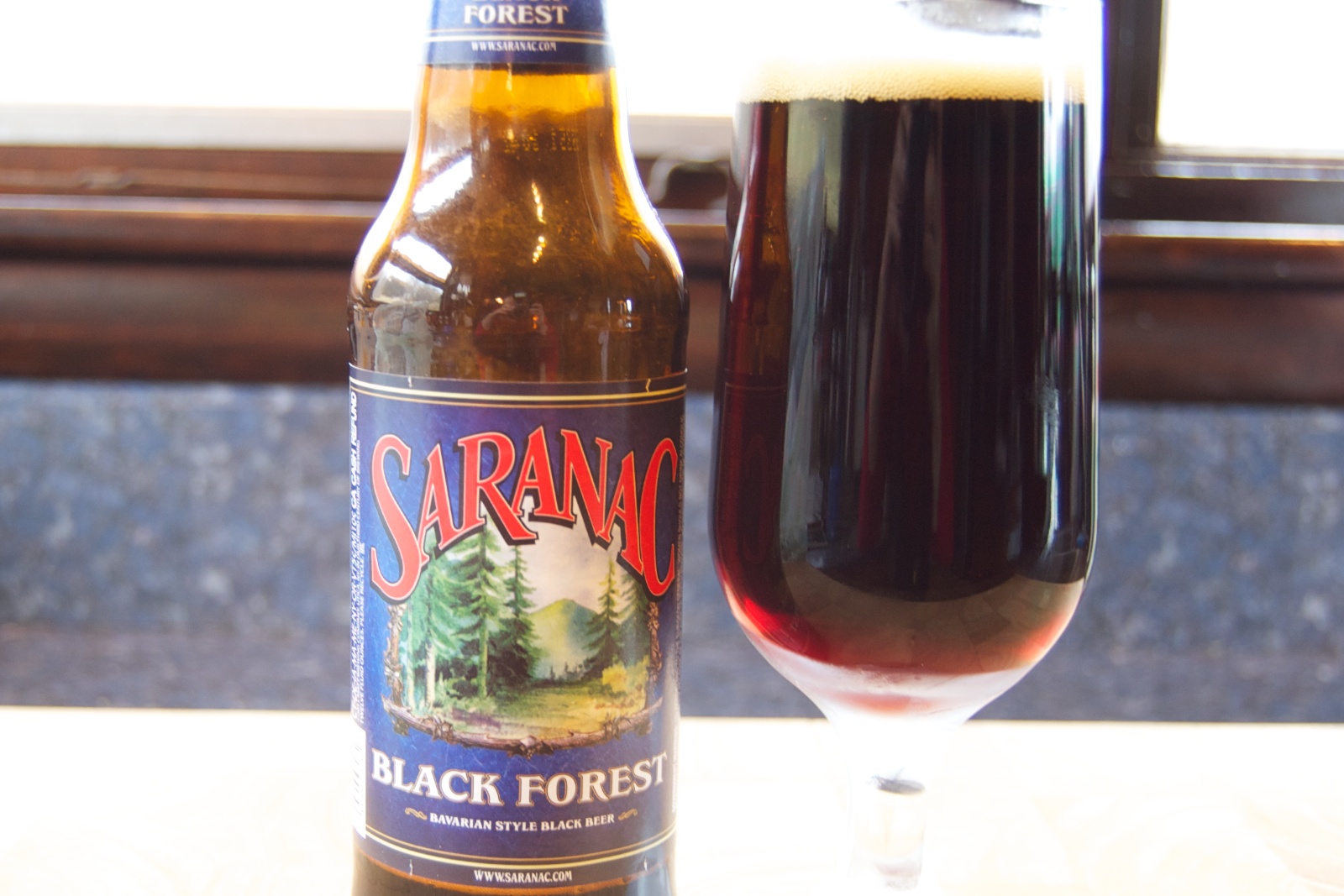 Snack: 4 Garden valley veggie Wheat Thins toasted crisps with Cabot extra sharp cheddar and and a half glass of Urban Riesling.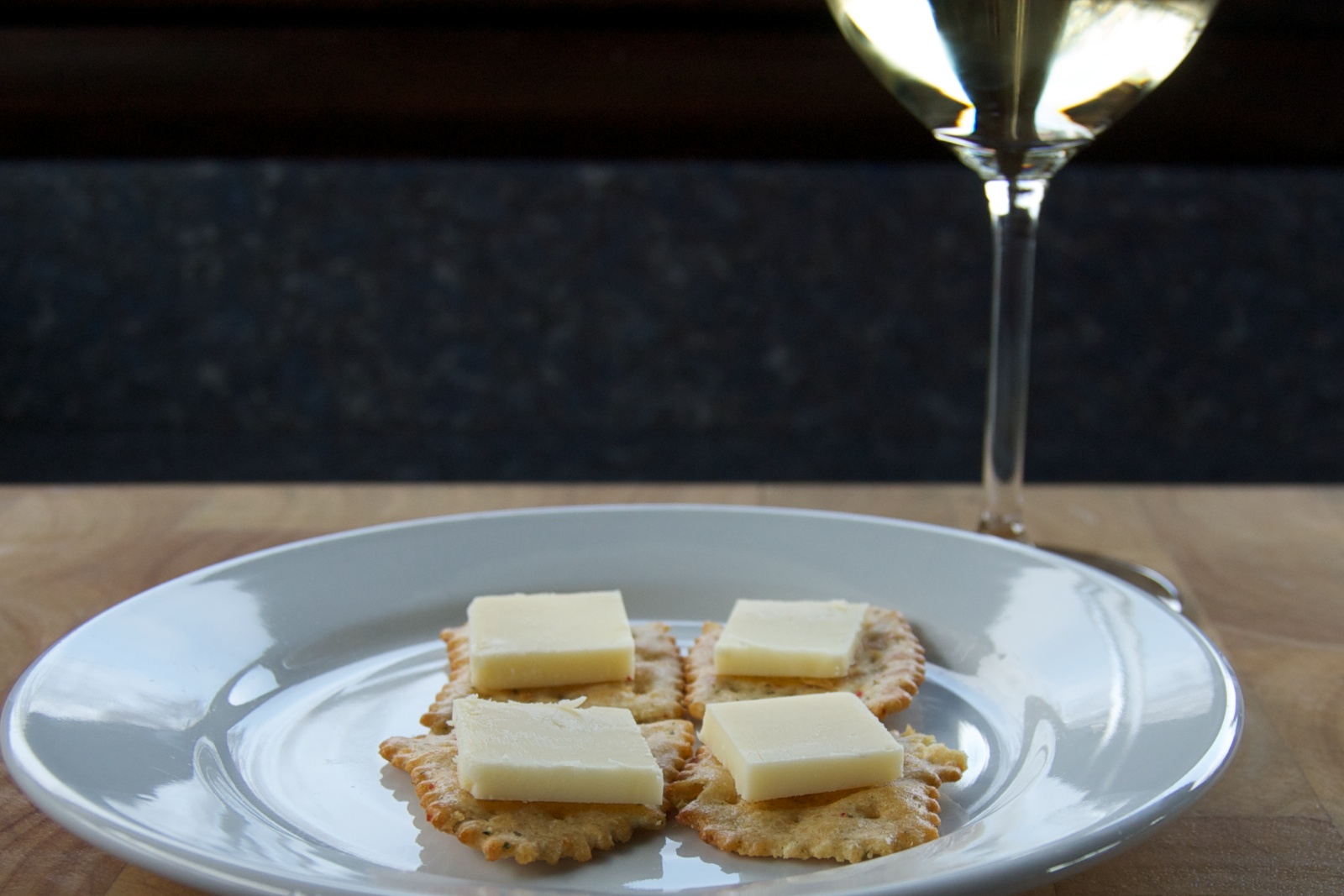 Dinner: Pasta with zucchini and meat sauce .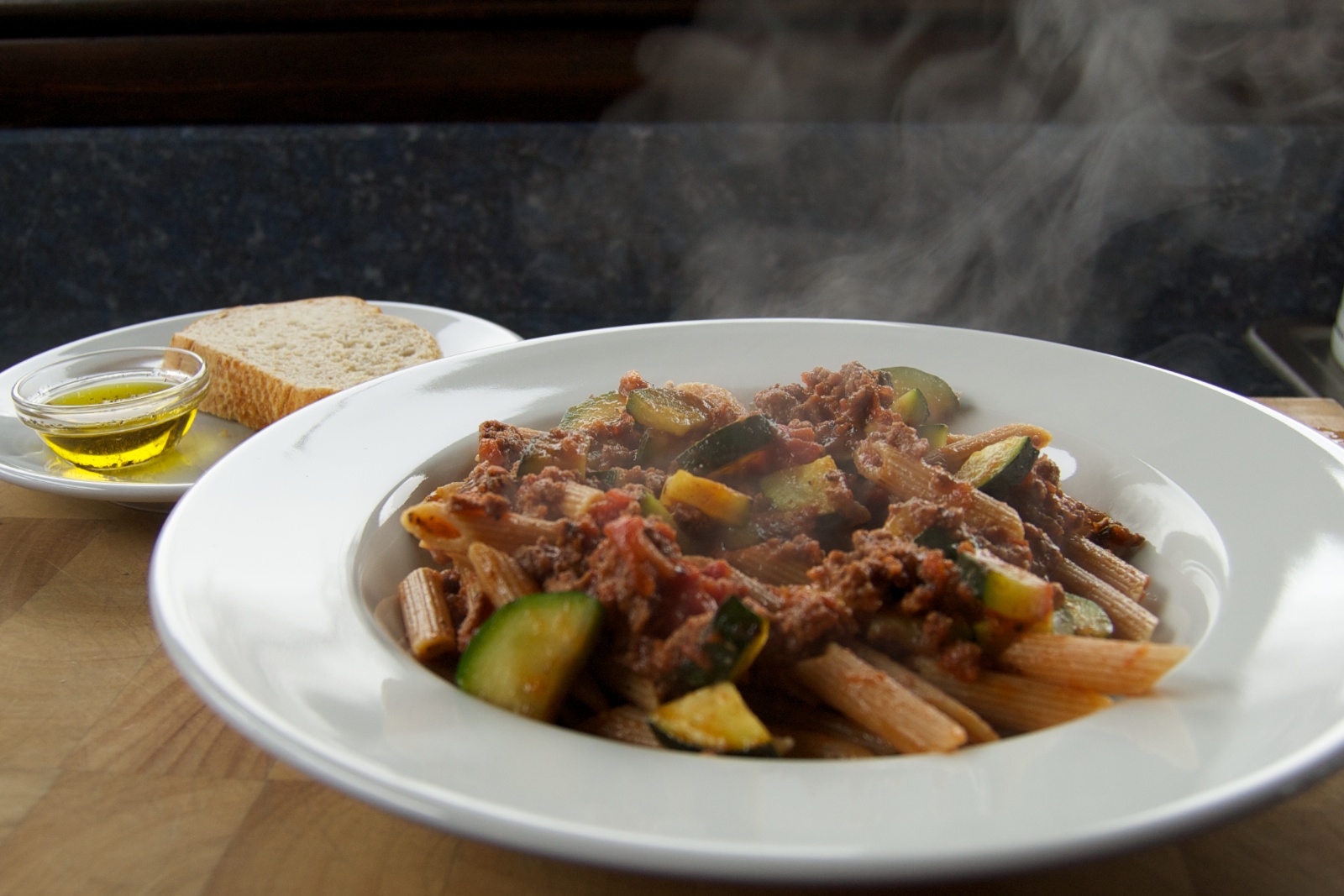 And 2 glasses of Santa Cristina Chianti. It was okay, nothing to write home about.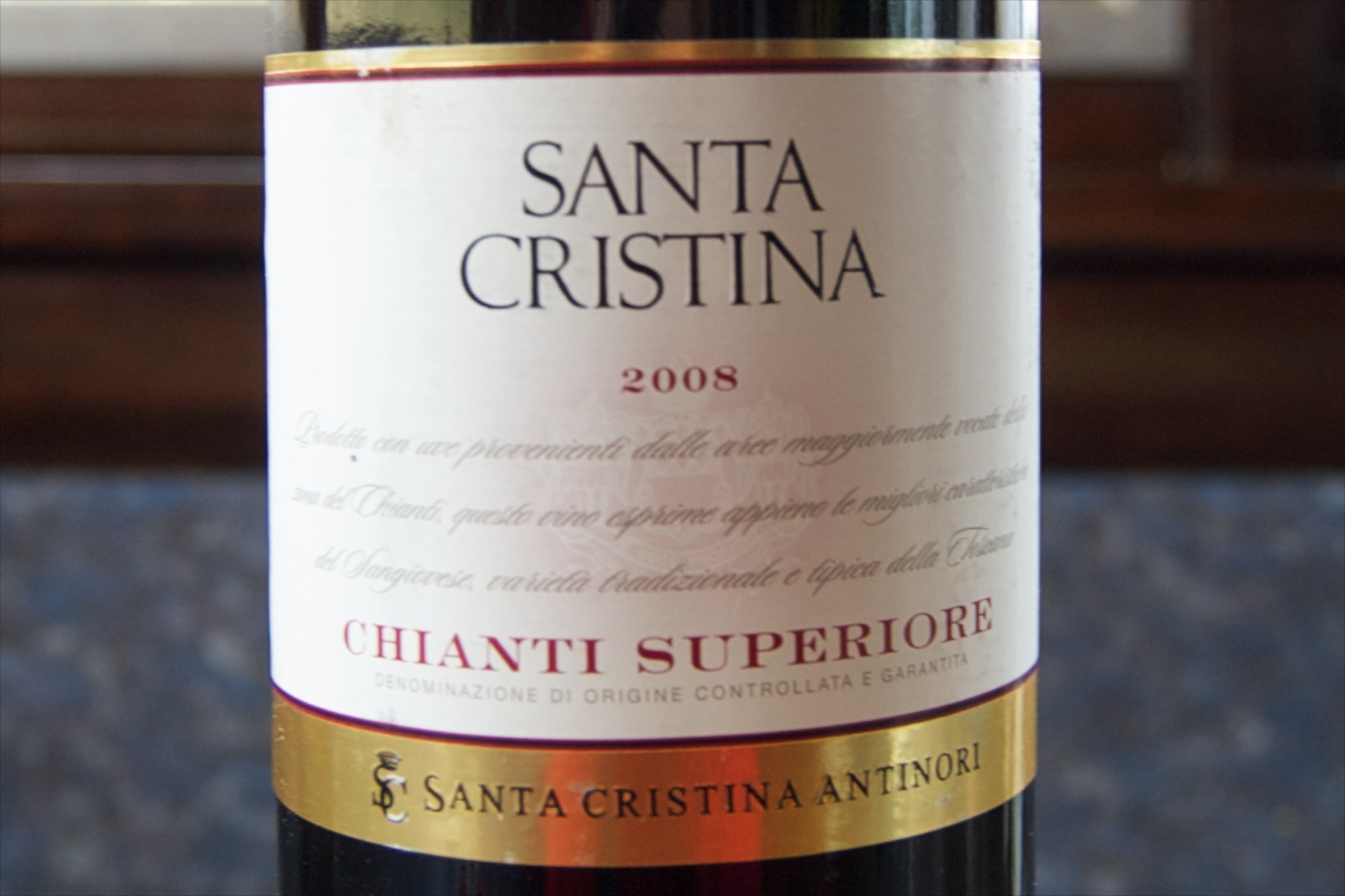 Dessert: 2 strips of Green & Black's hazelnut currant dark chocolate bar.
Weight at beginning of the day: 120.4 lbs. Weight at the beginning of the next day: 120.0 lbs.