What I ate: March 24, 2012
Breakfast: Chorizo breakfast burrito .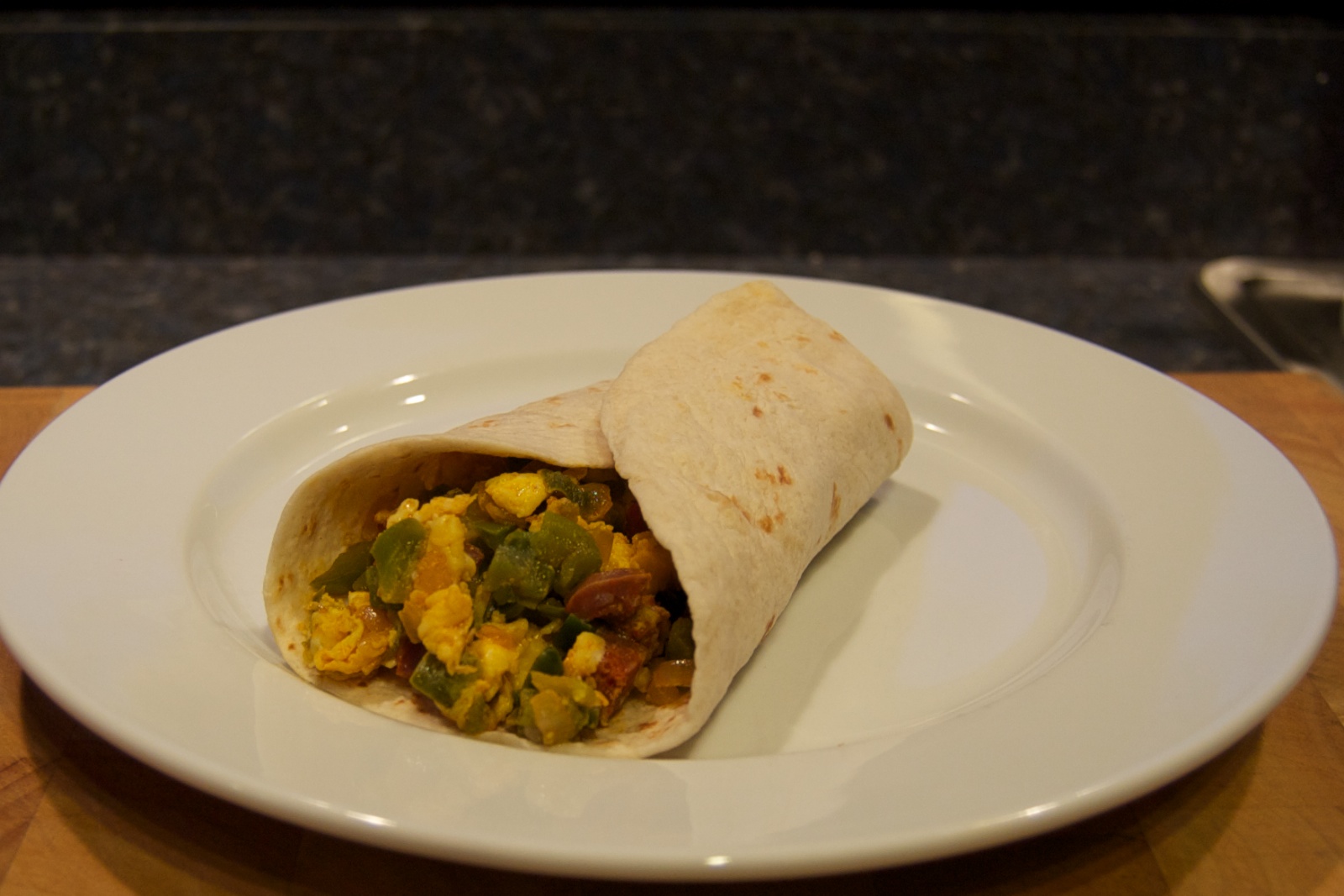 Made a batch of homemade spicy breakfast sausage patties .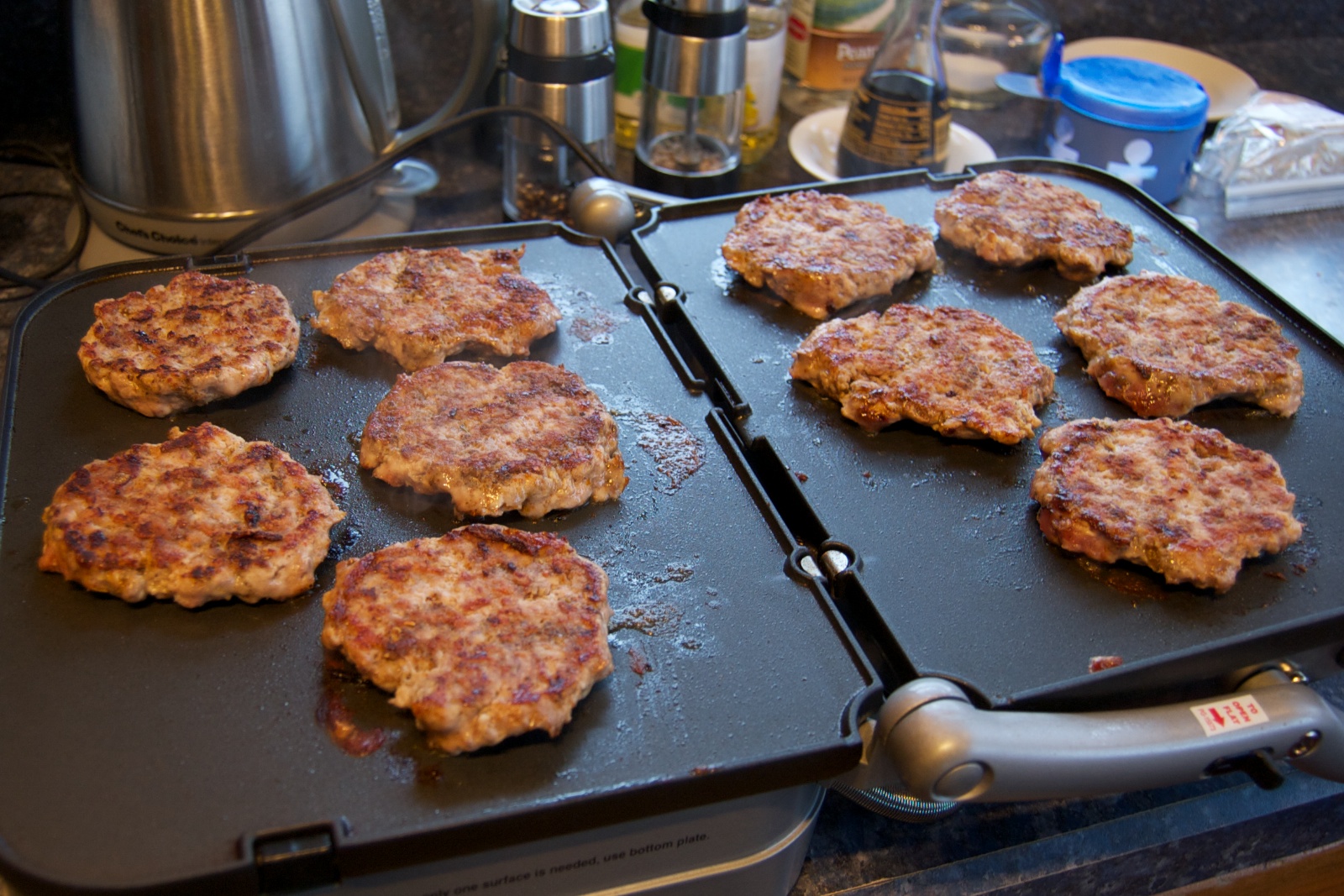 Snack: 1.0 oz. Sriracha Chex Mix .
Lunch: Spicy vegetarian chili and cornbread .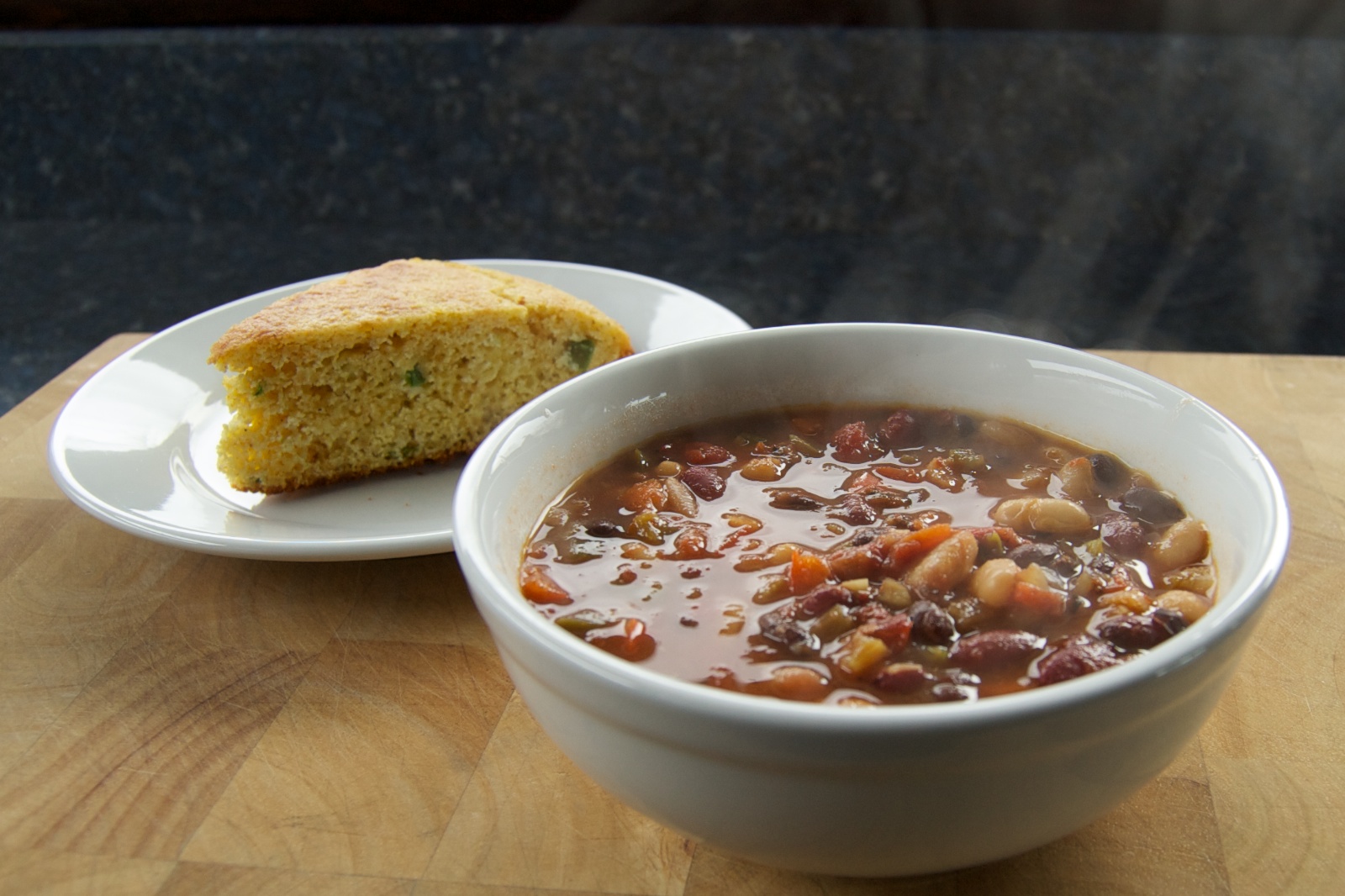 Snack: 0.7 oz. peanuts. Later, 0.7 oz. Kettle Chips salt and black pepper potato chips.
Dinner: Steak, baked potato and broccoli . With a strip steak this time.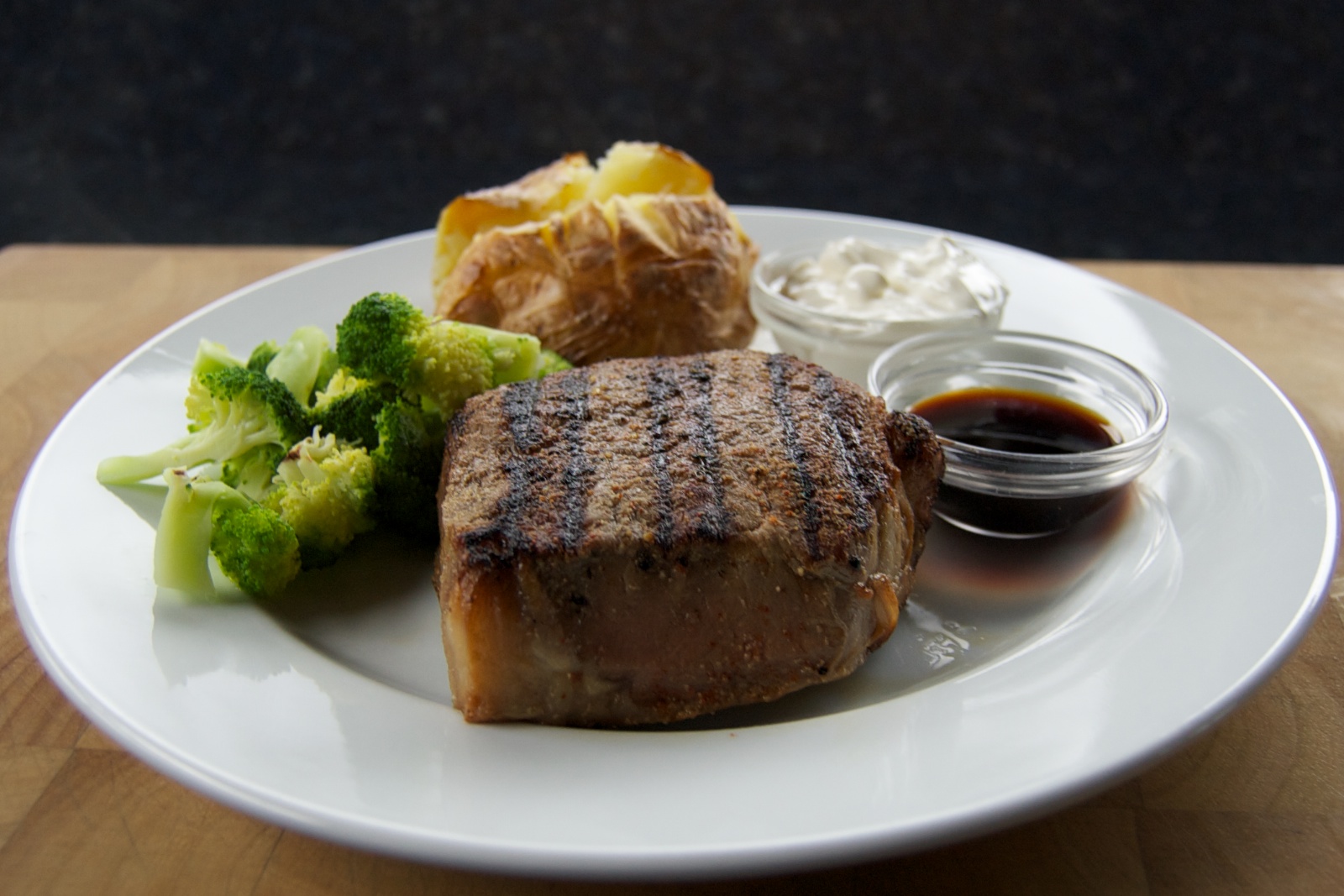 And 2 glasses of Liberty School cabernet sauvignon.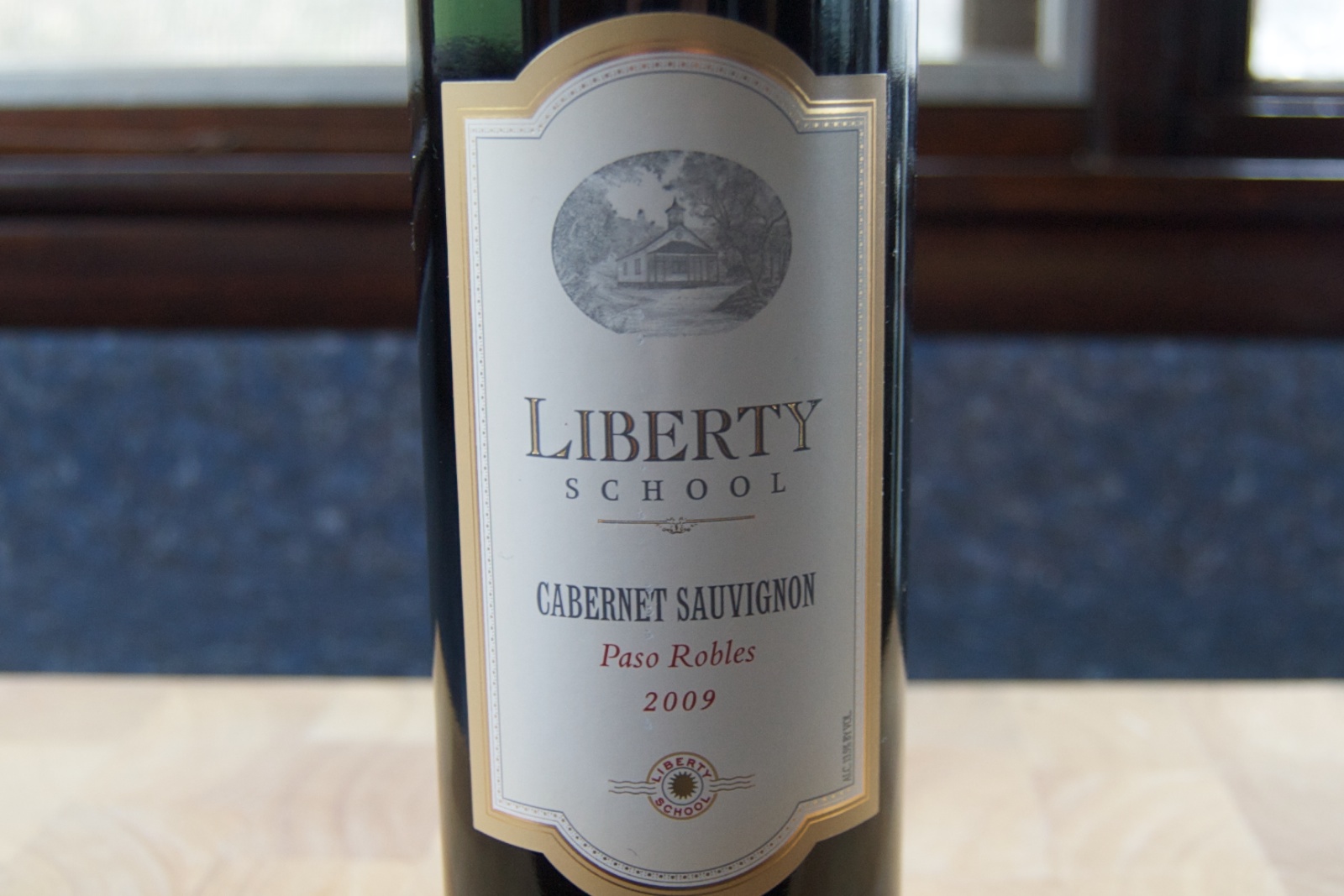 Dessert: 2 strips of Green & Black's hazelnut currant dark chocolate bar.
Weight at beginning of the day: 121.2 lbs. Weight at the beginning of the next day: 120.8 lbs.