What I ate: March 7, 2012
Breakfast: Chorizo breakfast burrito and a glass of orange juice.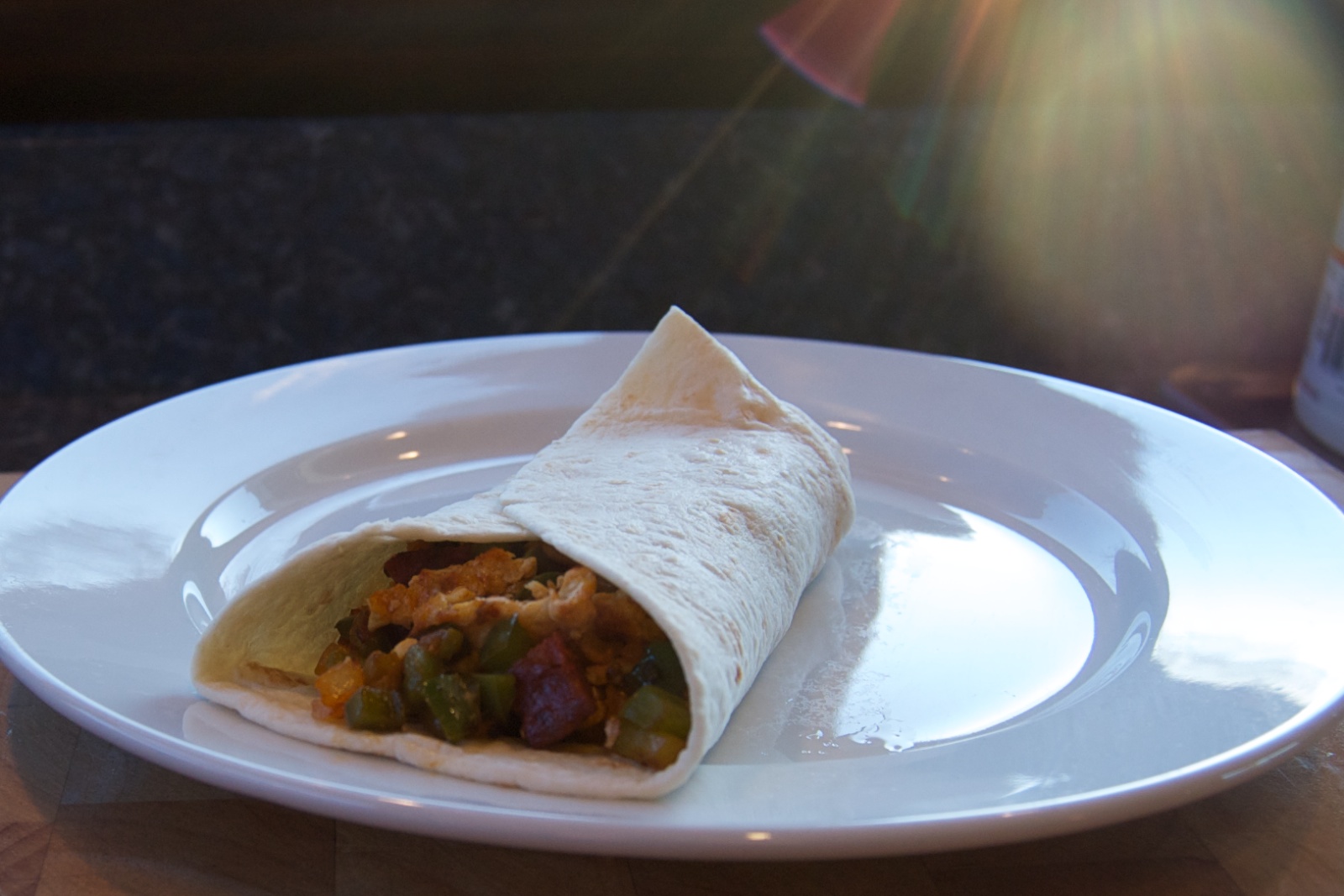 I did the next step in making homemade whole wheat bagels : making the dough and forming the bagels. I'll boil and bake them tomorrow morning.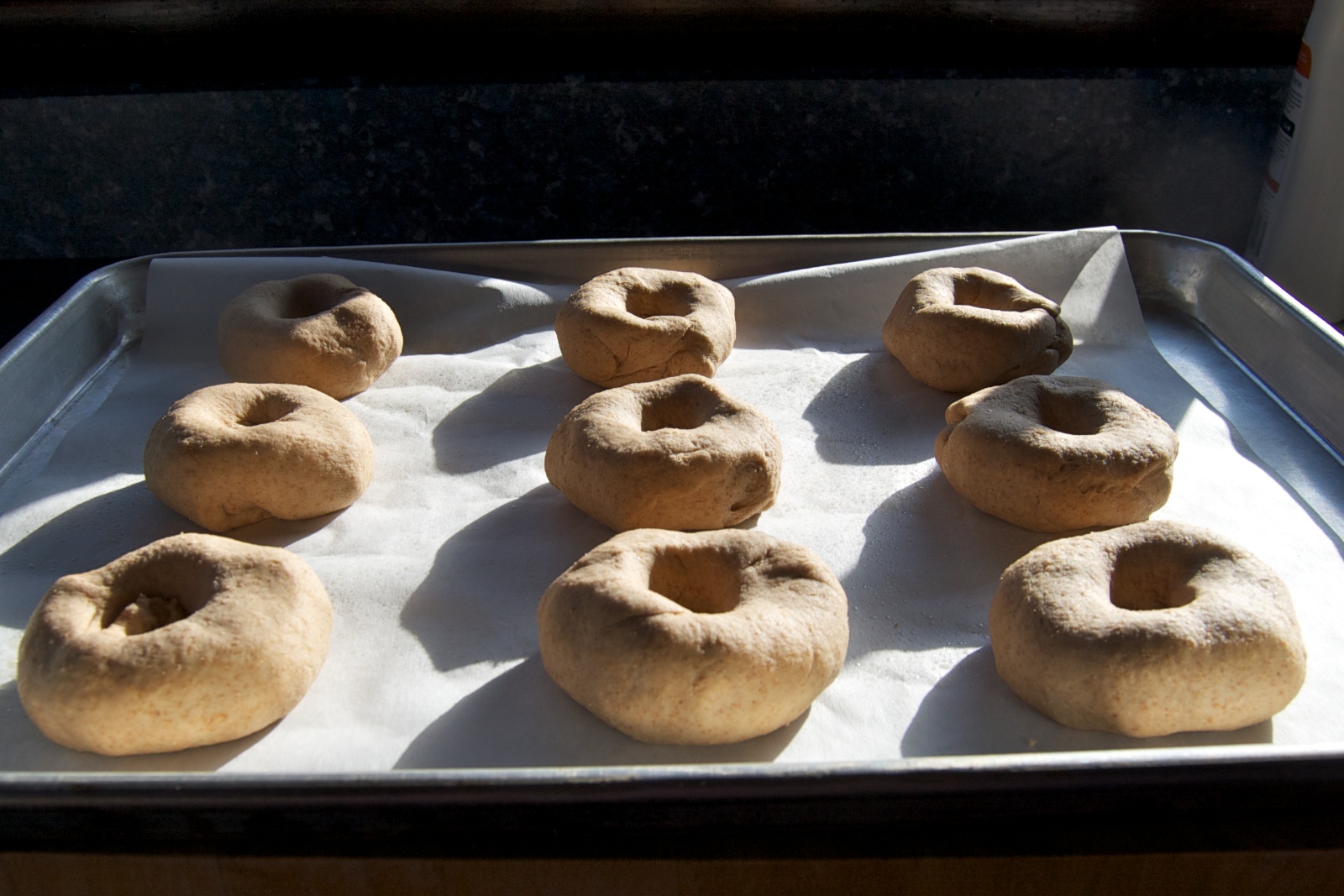 Snack: 1.0 oz. Sriracha Chex Mix and a Spicy V-8. And 0.5 oz. peanuts.
Lunch: BLT . On one slice of Barowski's wheat bread, cut in half. And Kettle Chips salt and pepper potato chips.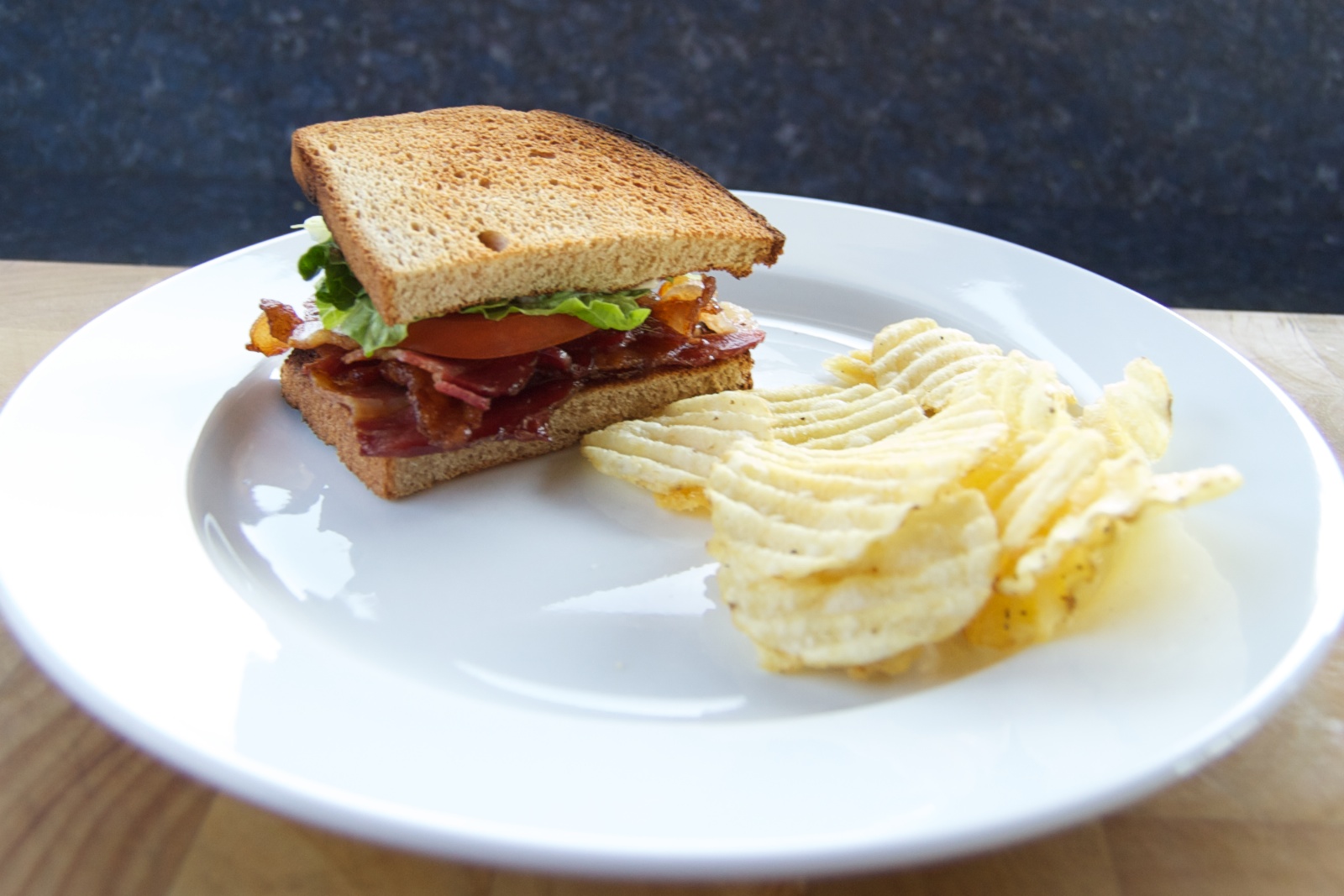 Snack: 4 Garden valley veggie Wheat Thins toasted crisps with Cabot extra sharp cheddar. And a half glass of Cupcake sauvignon blanc.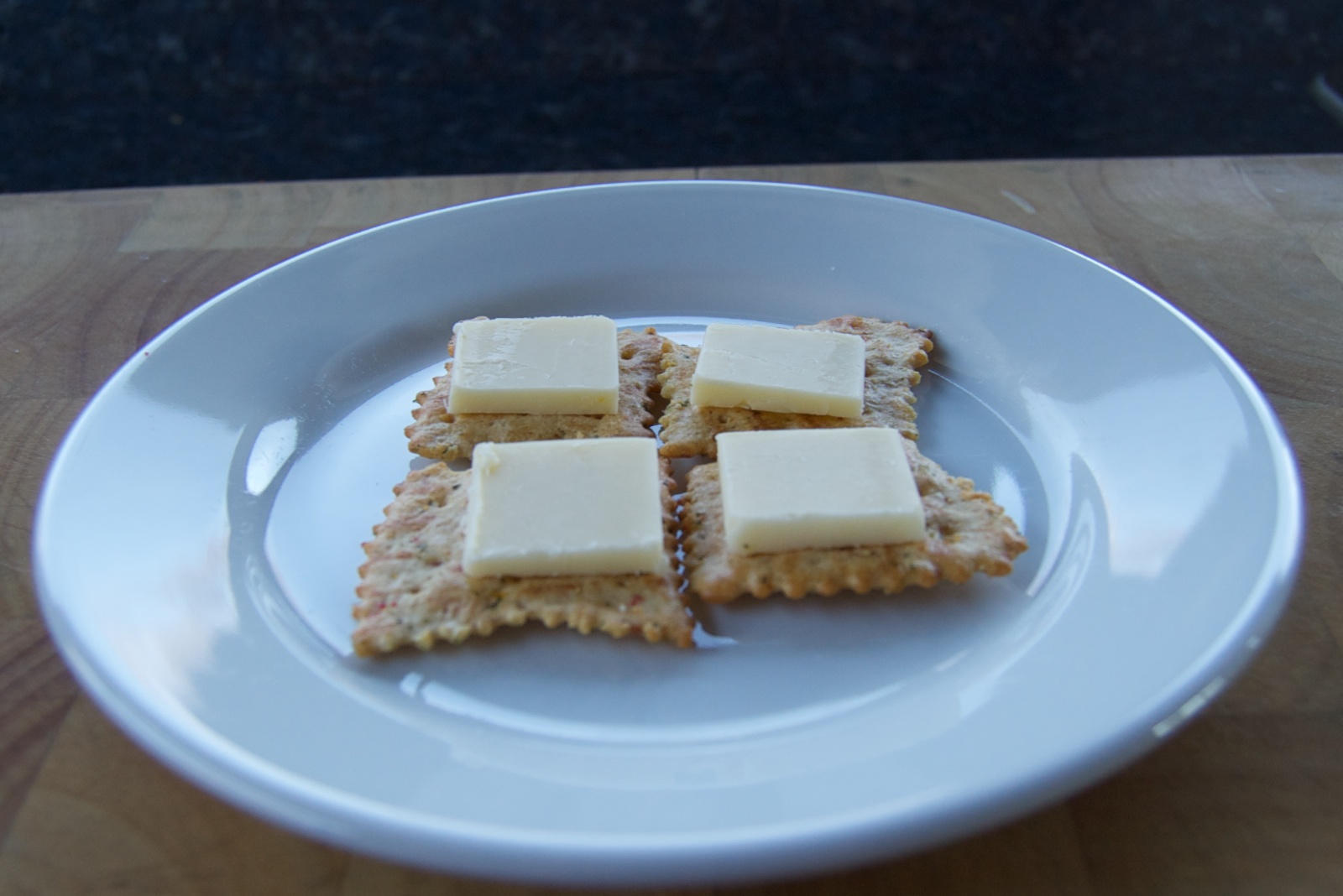 Dinner: Steak, baked potato and asparagus .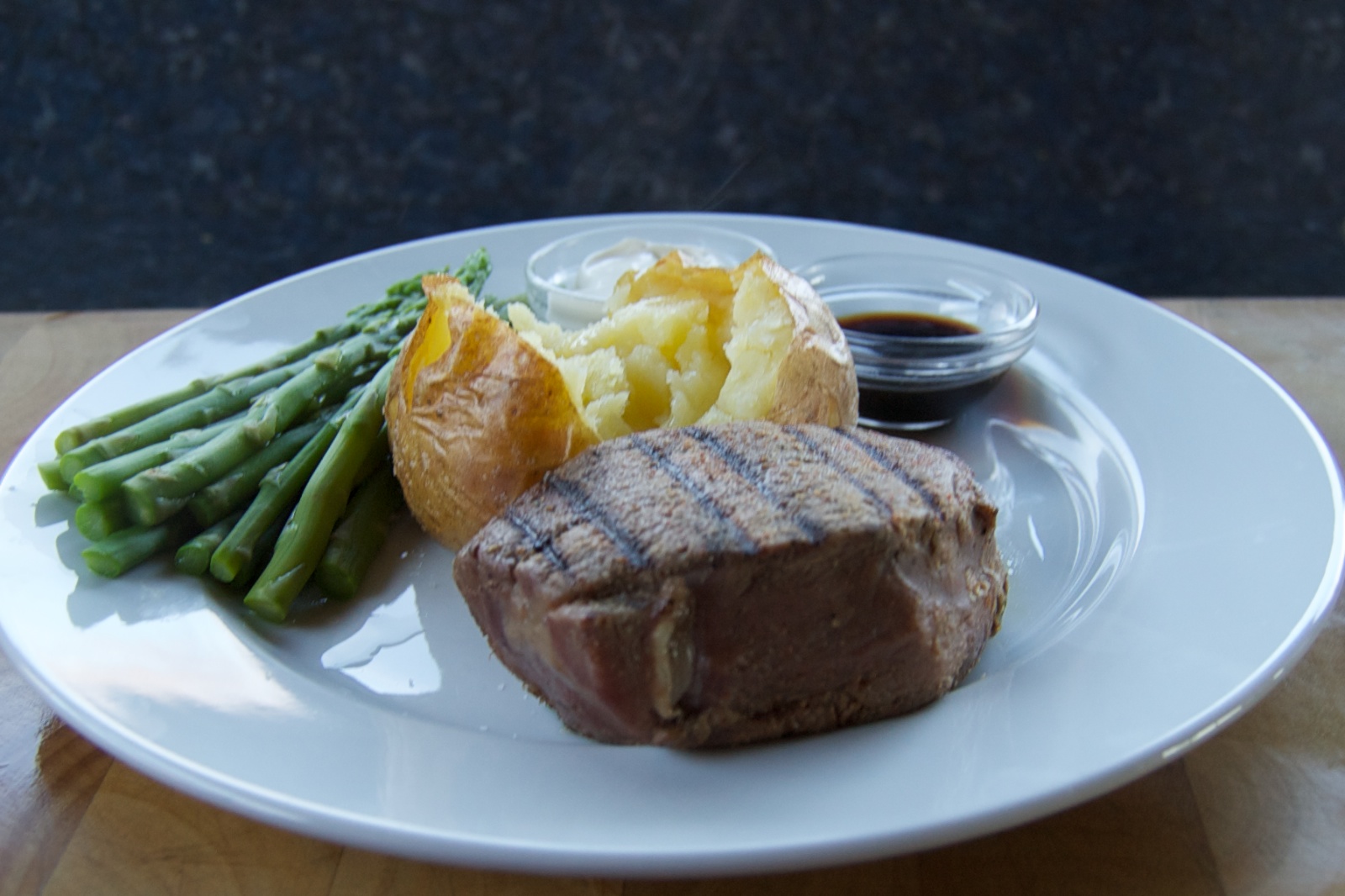 And 2 glasses of Old Zin Vines 2008 from Oak Ridge Winery, Lodi, California. Tasty! And jammy.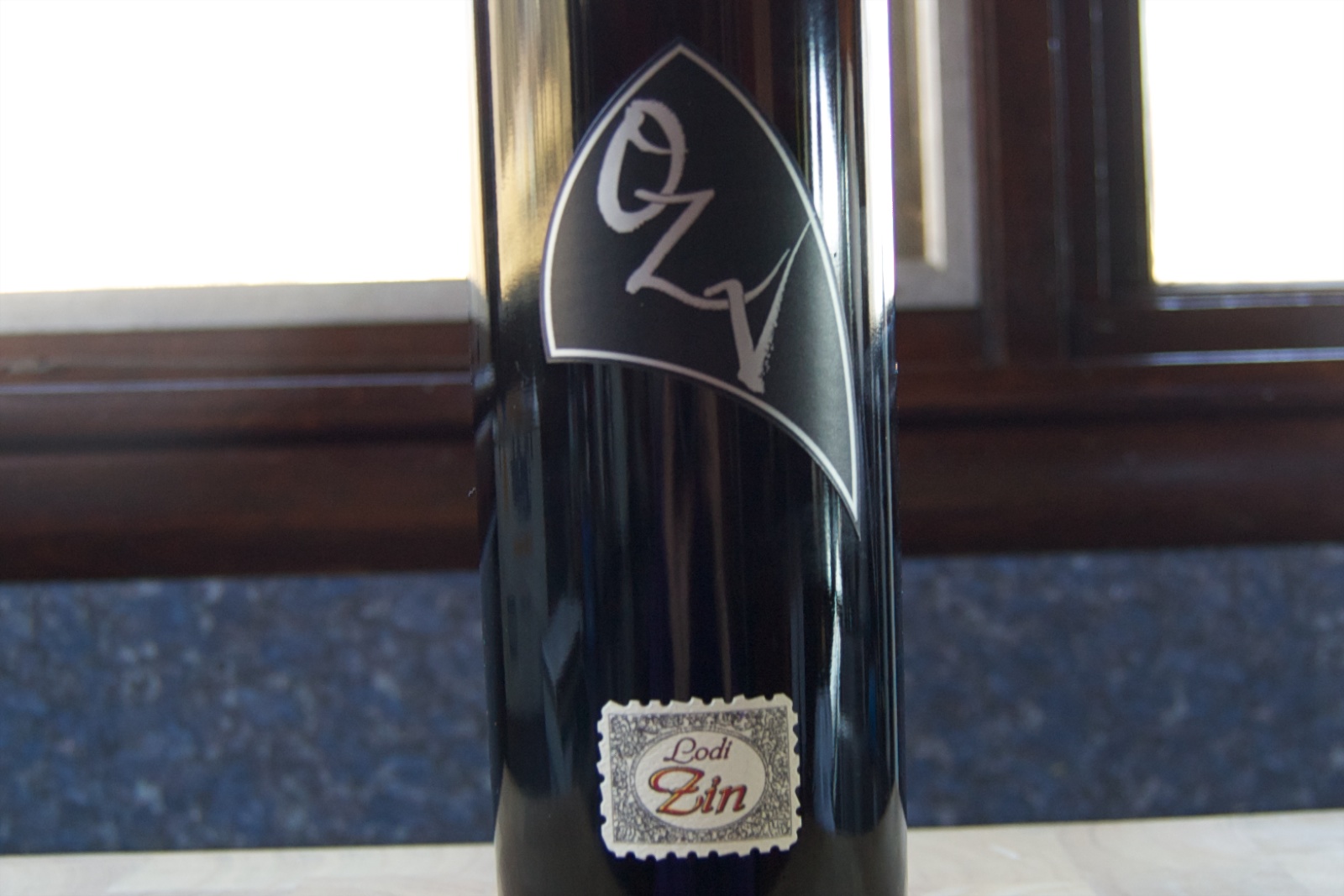 Dessert: 1 strip of Green & Black's hazelnut currant dark chocolate bar - that's all that was left in the bar.
Weight at beginning of the day: 119.6 lbs. Weight at the beginning of the next day: 119.8 lbs.