What I ate: June 10, 2012
Breakfast: Bagel, lox and cream cheese . On a homemade whole wheat bagel with tomato and red onion. And a mimosa.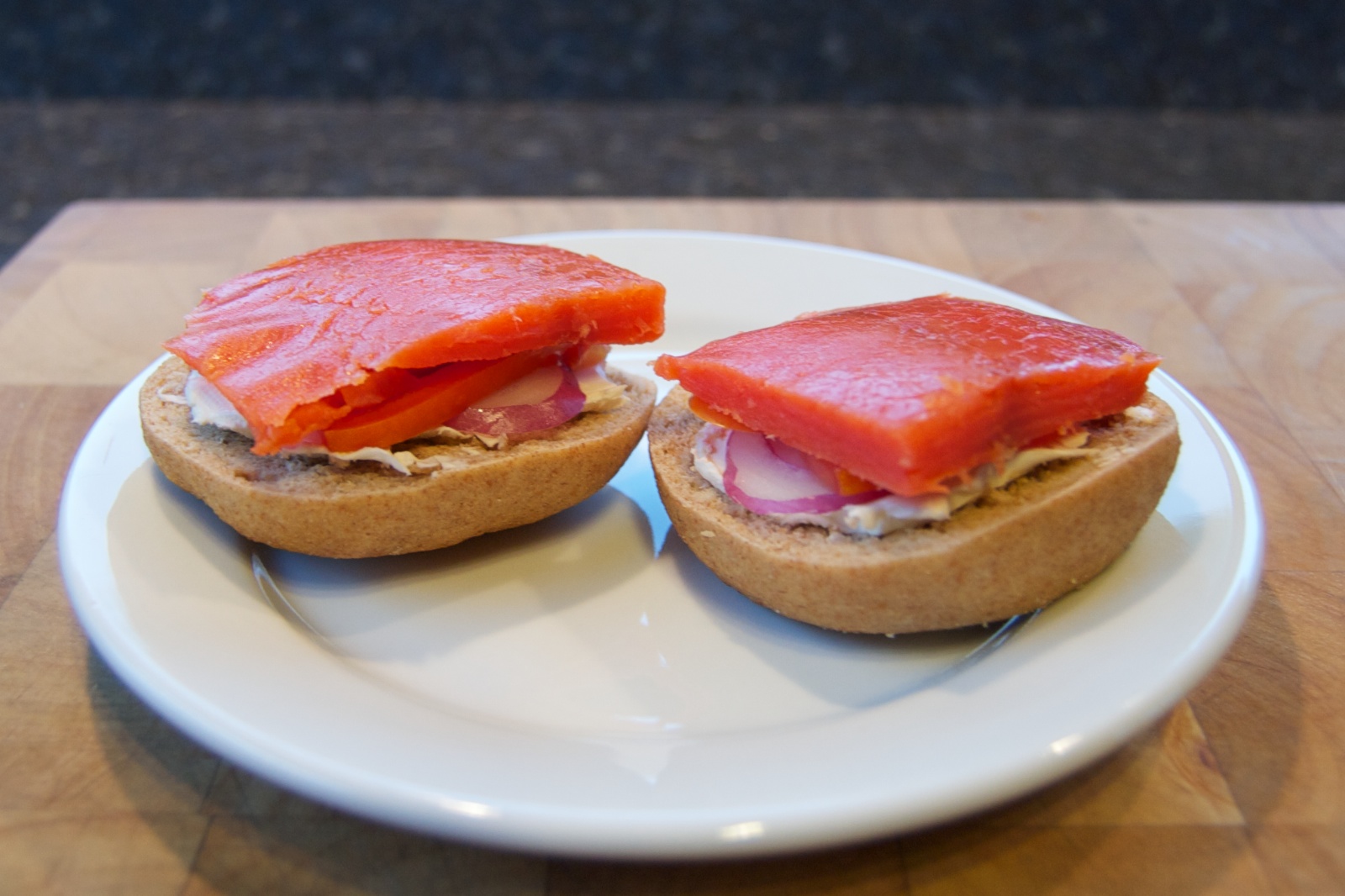 Snack: 1.0 oz. Sriracha chex mix .
Lunch: Asian lettuce wrap (new recipe). This was delicious and a tasty way to use up some lettuce from CSA Week #1 without resorting to a salad!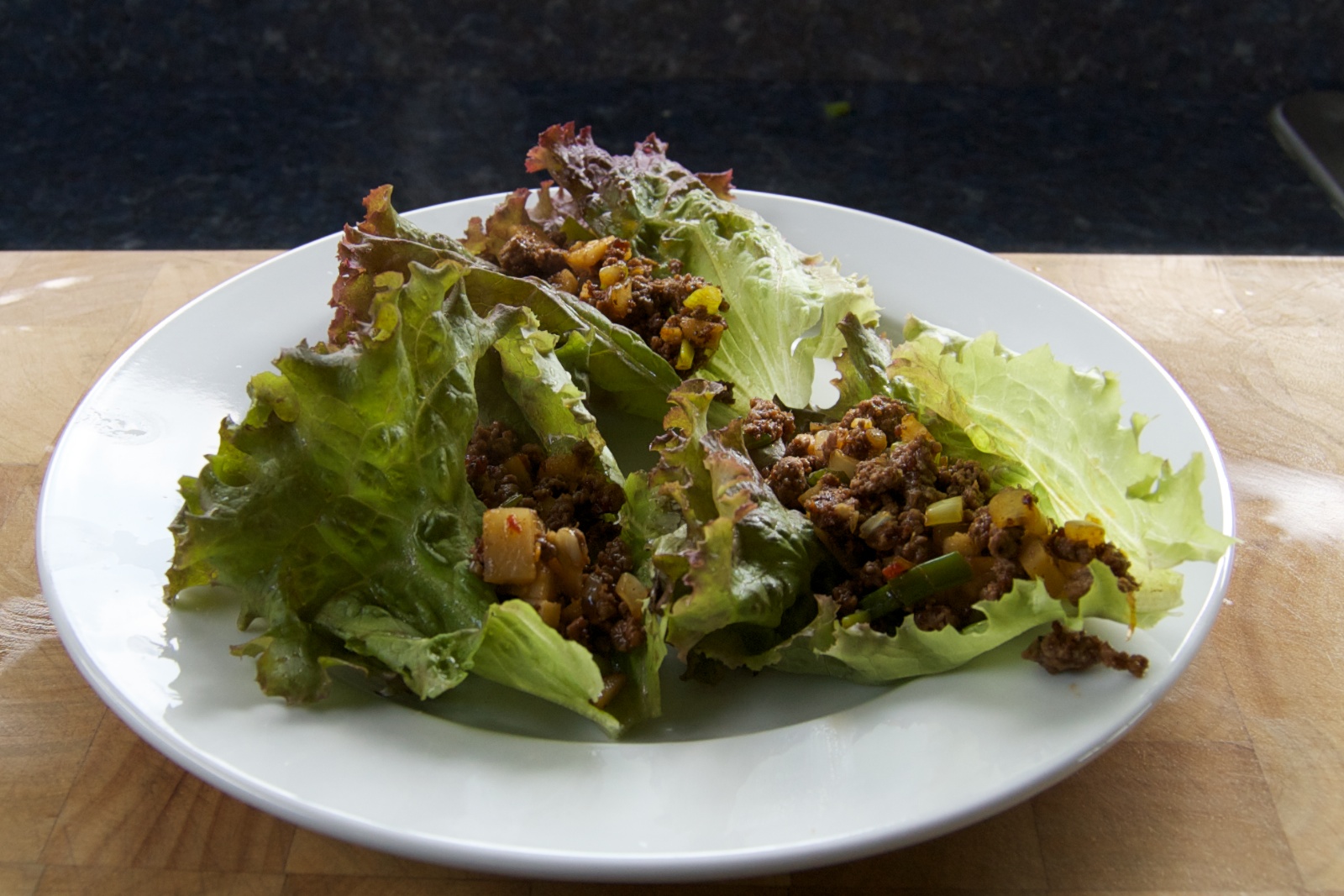 Snack: 0.7 oz. pretzels and a Saranac rye IPA.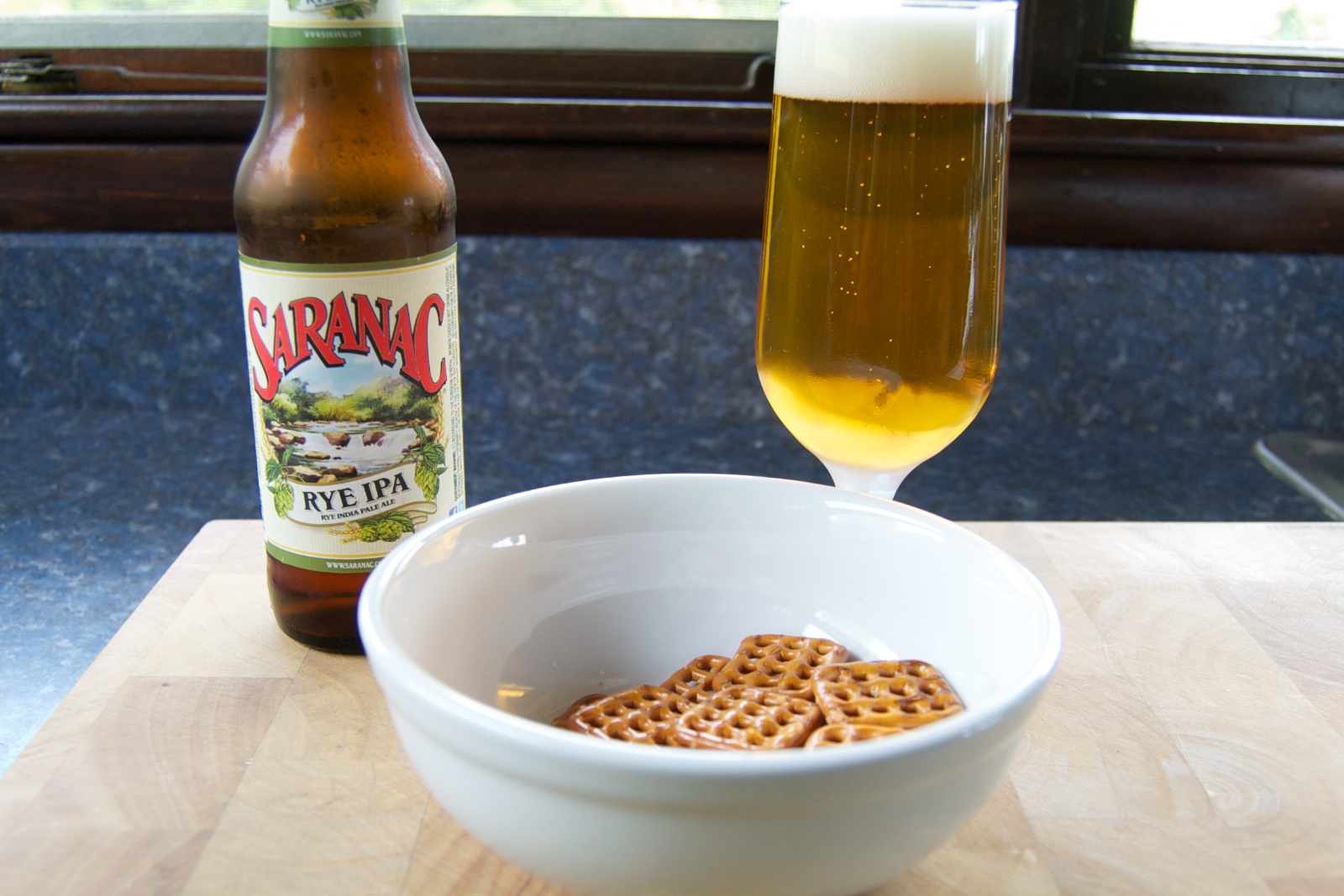 Dinner: Iron Chef Chinese buffet with Mom and Dad.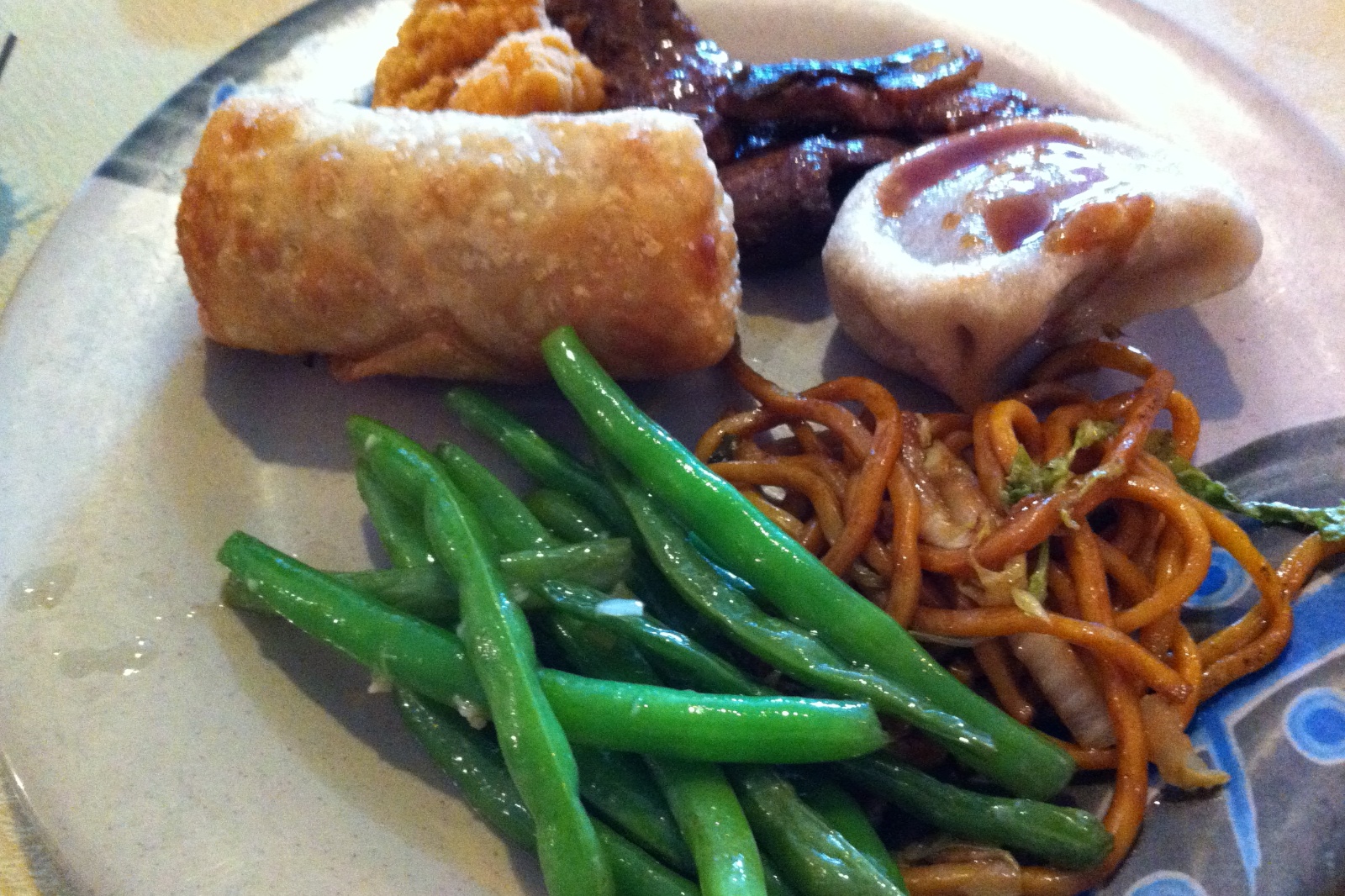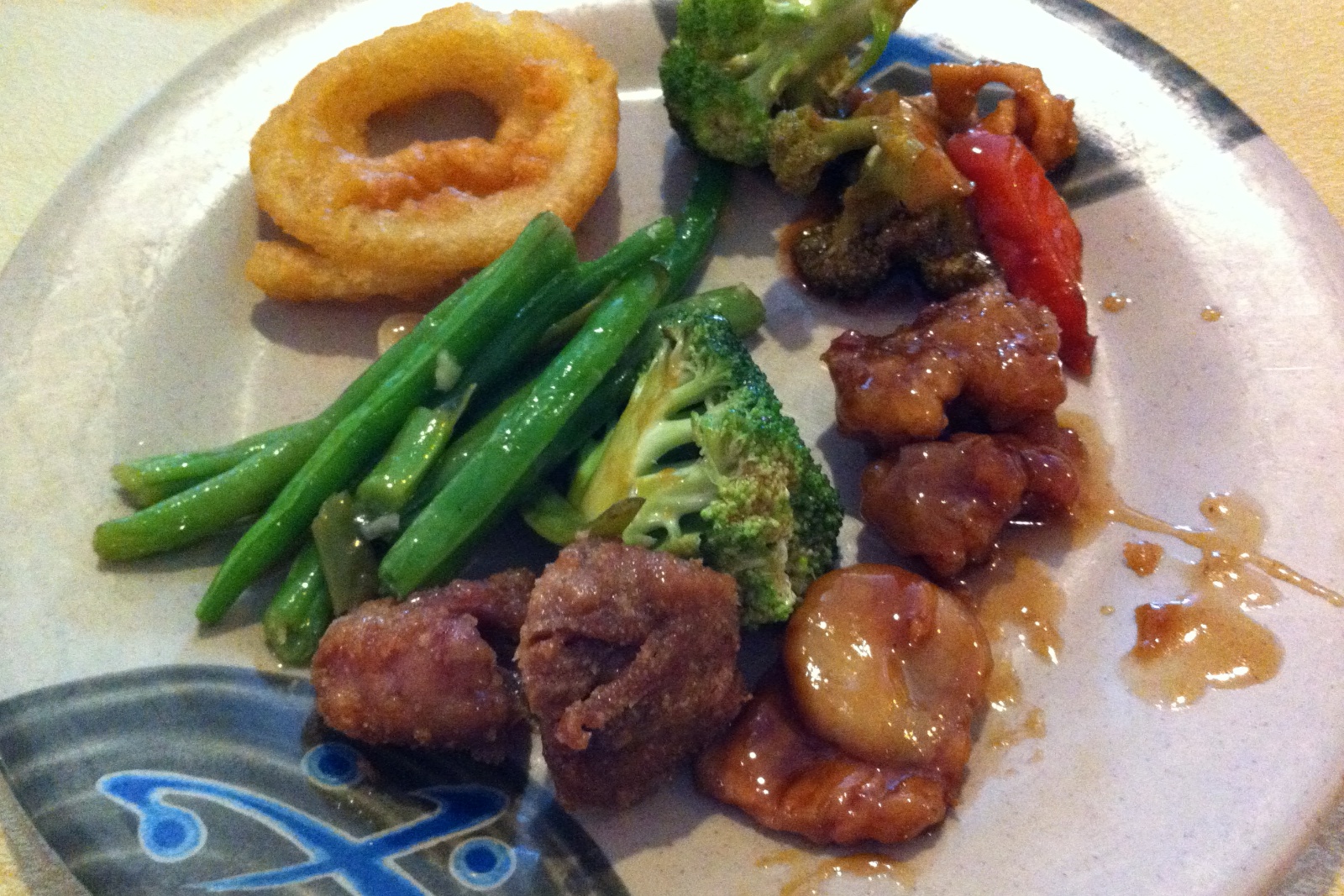 Weight at beginning of the day: 120.0 lbs. Weight at the beginning of the next day: 119.2 lbs.