What I ate: June 21, 2012
Breakfast: Sausage, egg and cheese English muffin . With homemade spicy pork breakfast sausage on a Barowski's whole wheat English muffin.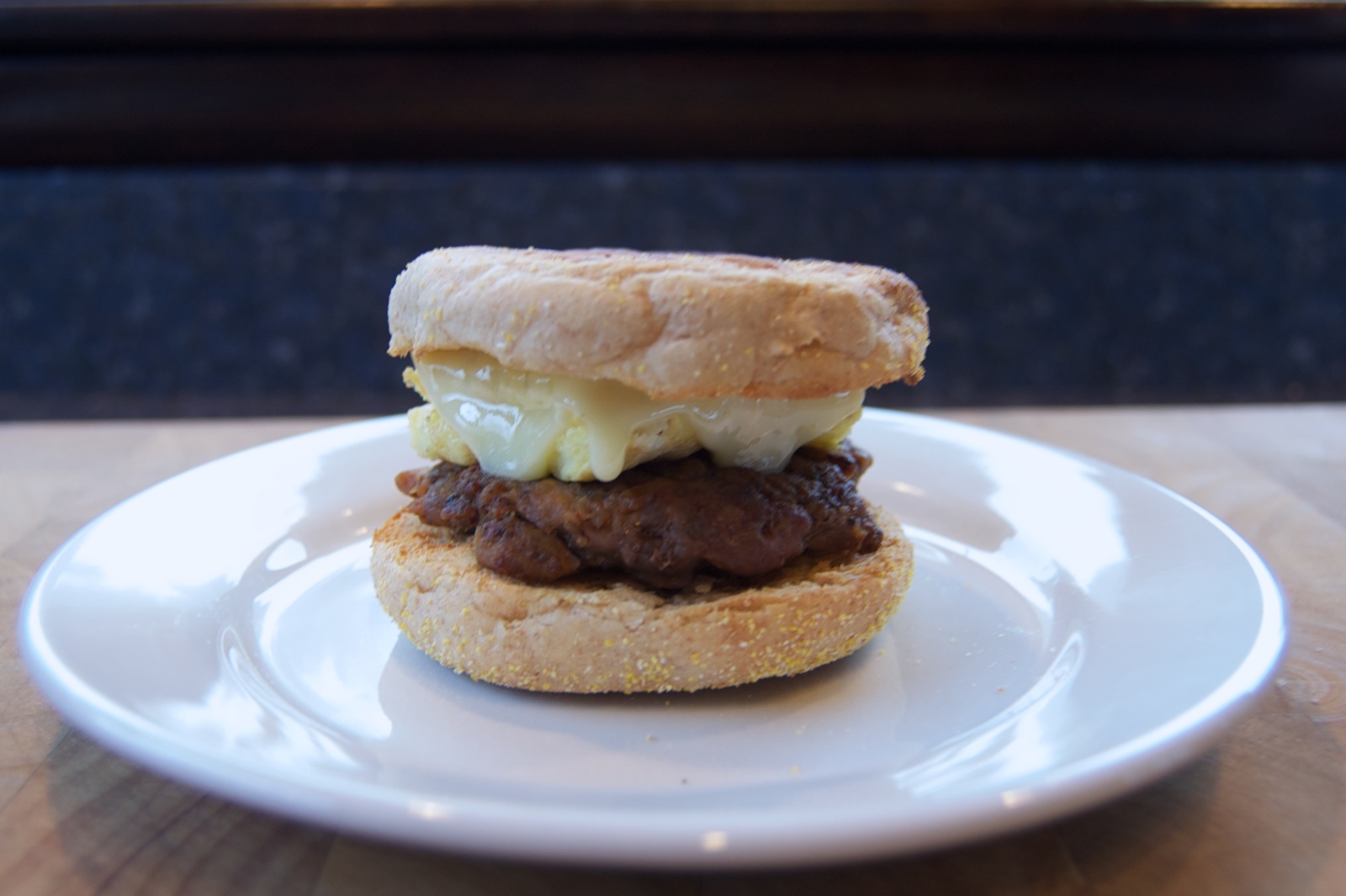 Snack: 1.0 oz. Sriracha chex mix .
Lunch: Sautéed tat soi, sardines and rice . Tat soi is a slightly spicy Asian braising green, and it's great in this dish. Better than kale and spinach and my favorite… too bad it's impossible to get here when you don't get it in CSA Week #3 .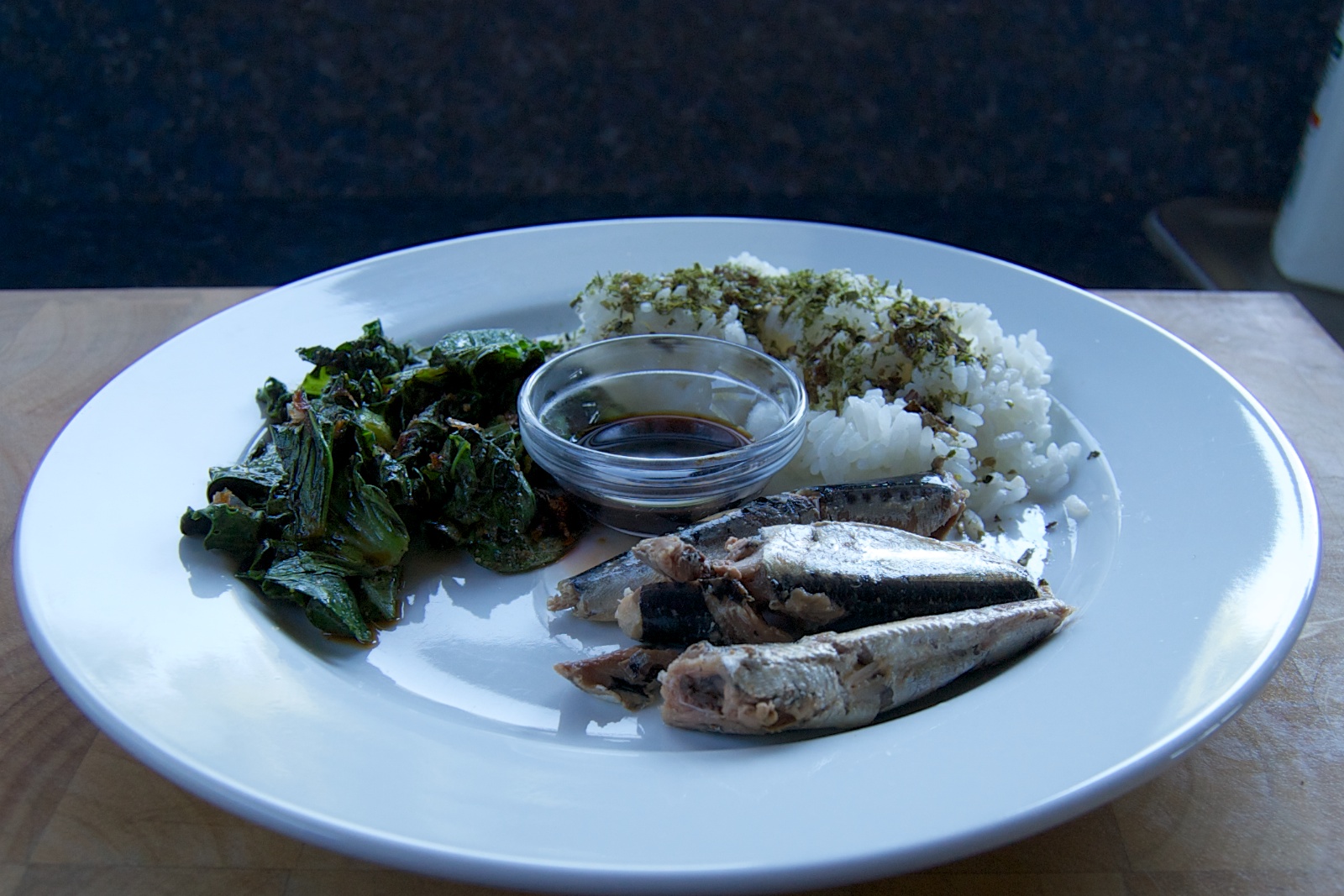 And it's another cooking day, though this was a pretty mild one.
Here's the piece of wild sockeye salmon fillet I picked up at the grocery store, about 1/2 pound. Seasoned with salt, freshly ground black pepper and granulated garlic and lightly coated with olive oil on both sides.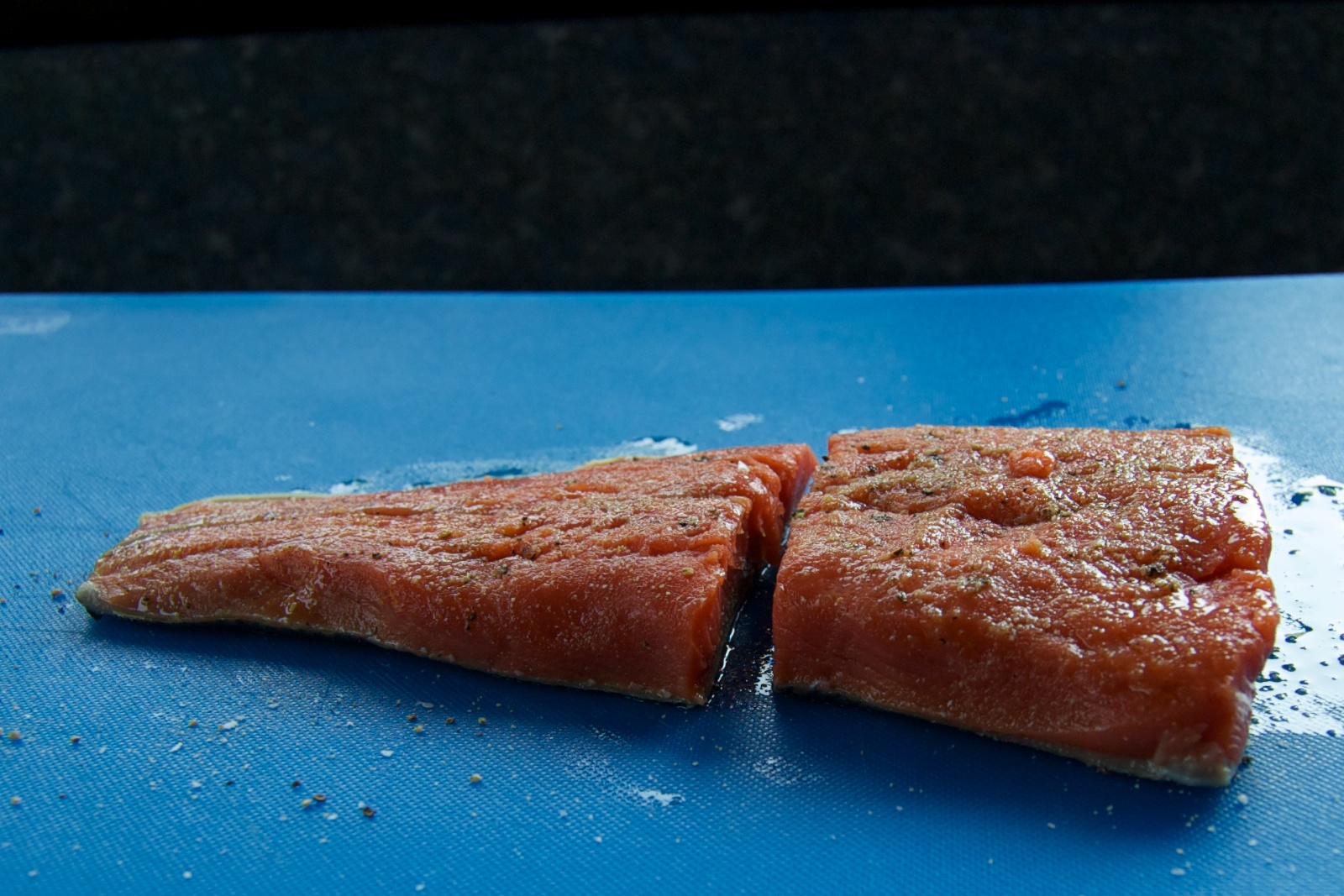 Beautiful after coming off the grill. Very high temperature on the infrared grill, 90 seconds on each side.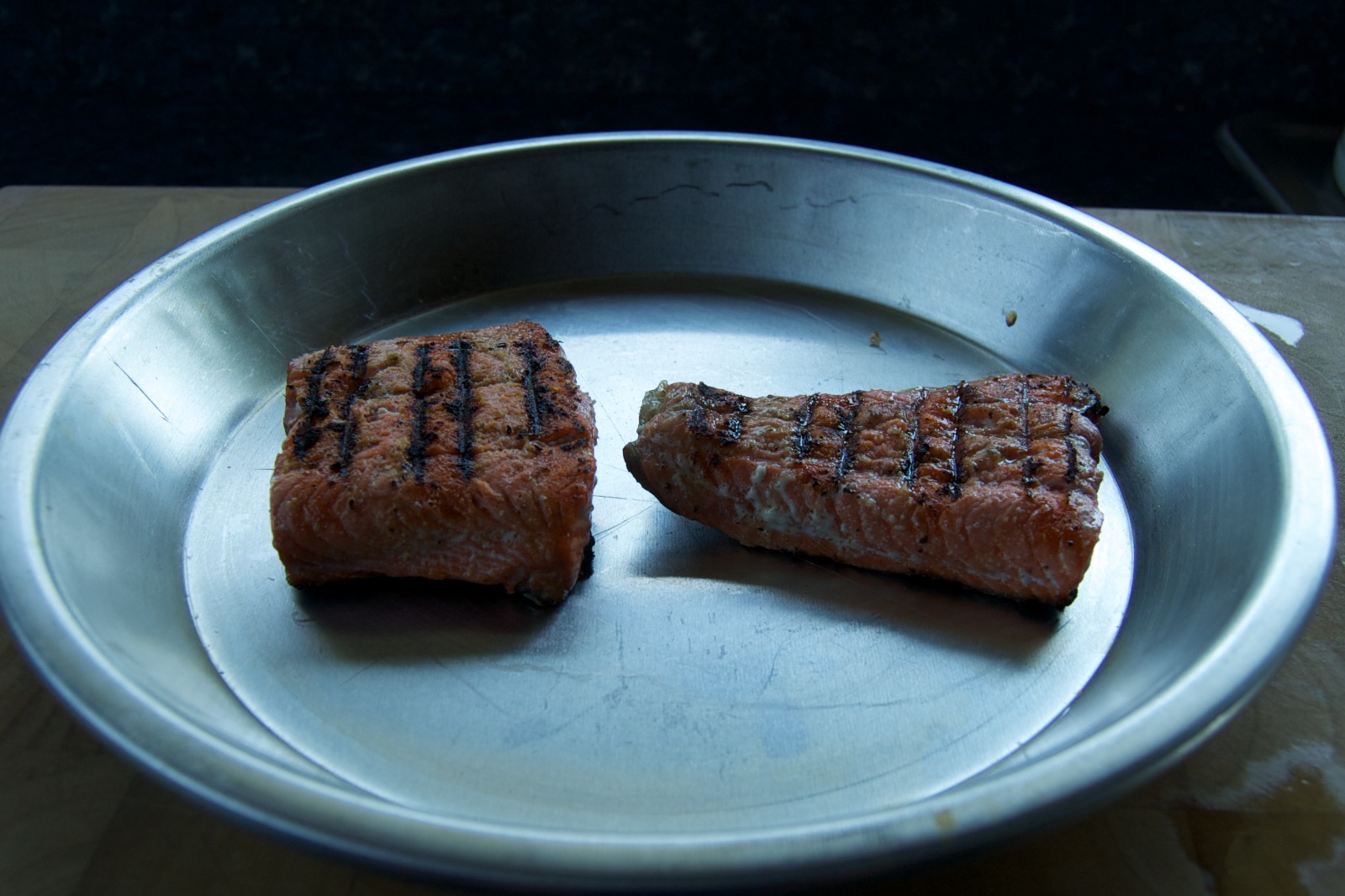 Vacuum sealed and ready for the freezer.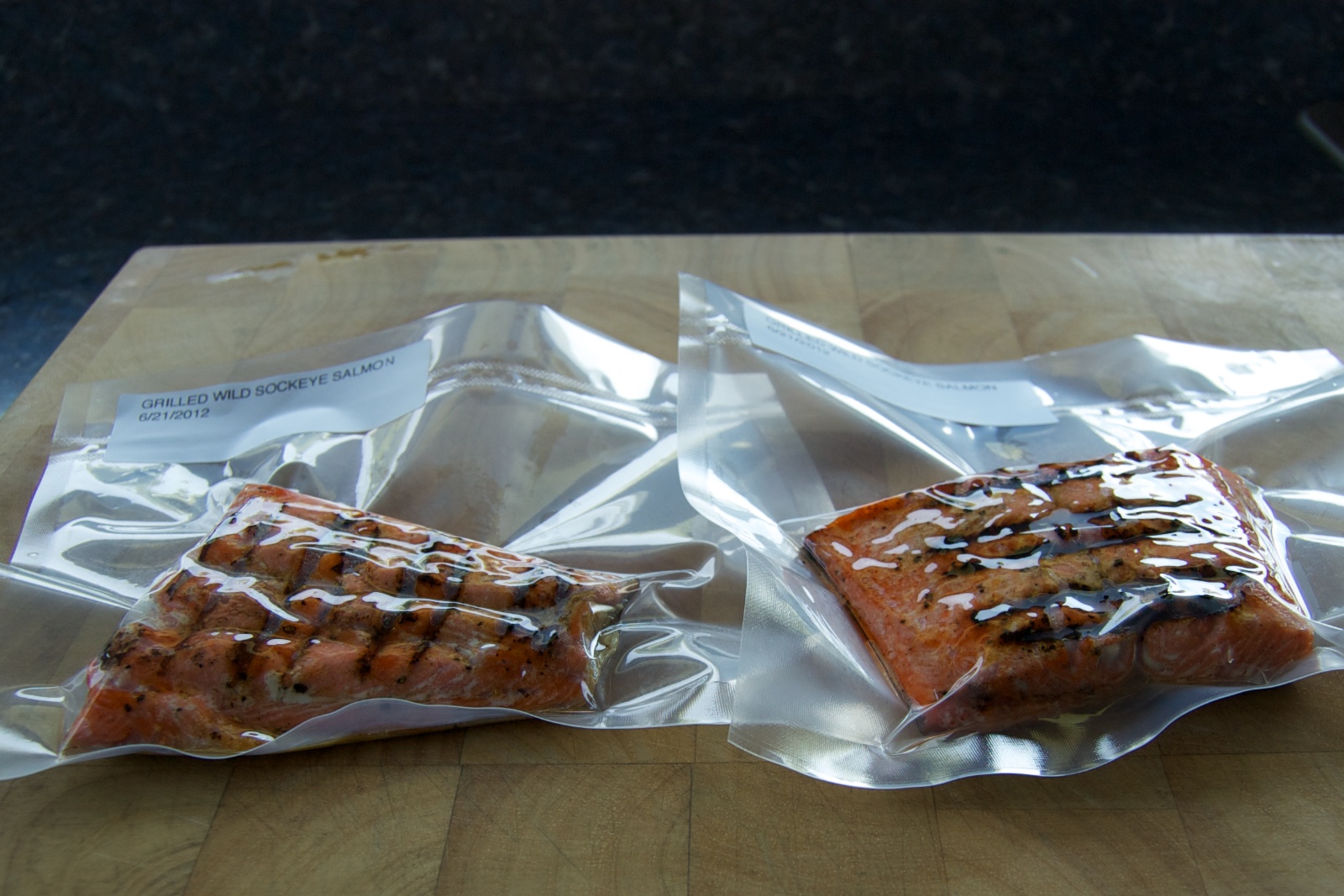 Made a new batch of garlic mashed potatoes (new post), vacuum sealed and frozen for future meals.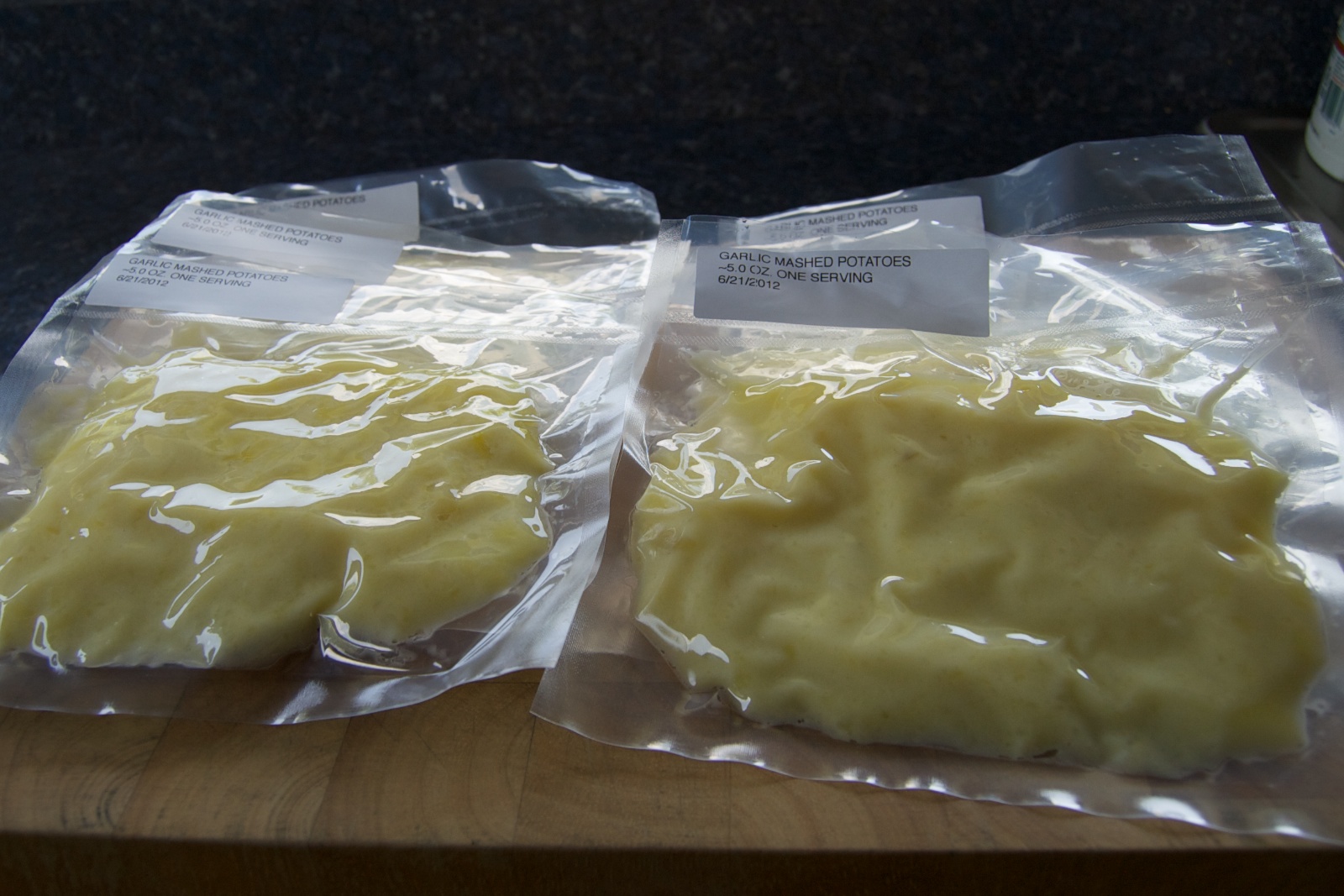 And a batch of garlic scape and basil pesto , vacuum sealed and ready for the freezer.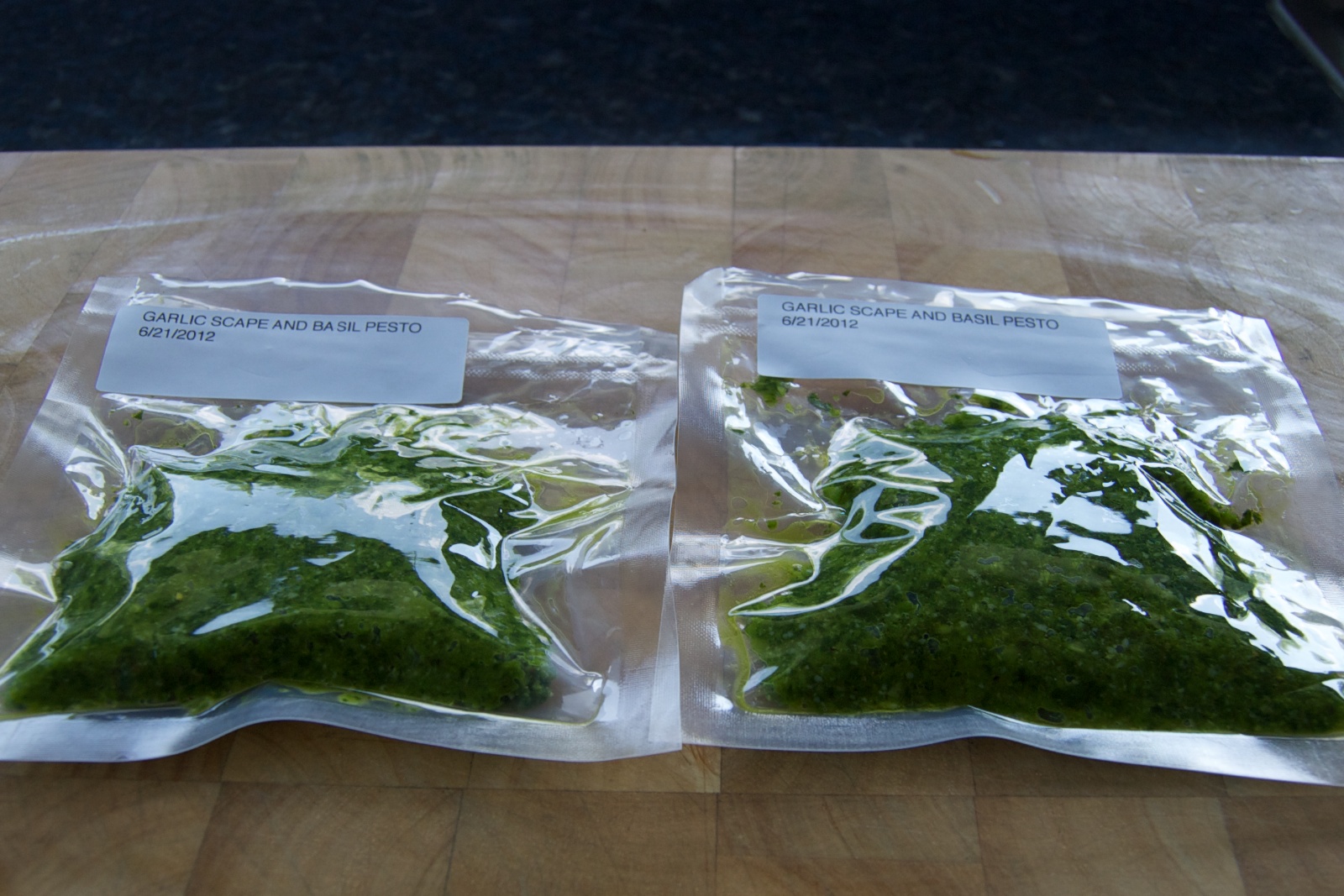 It's ridiculously hot here, so when I was done with all of my cooking I celebrated with a Henrick's gin and Q tonic. Q tonic is HFCS-free, made with natural flavors, quinine and agave. Delicious and lower in calories, too.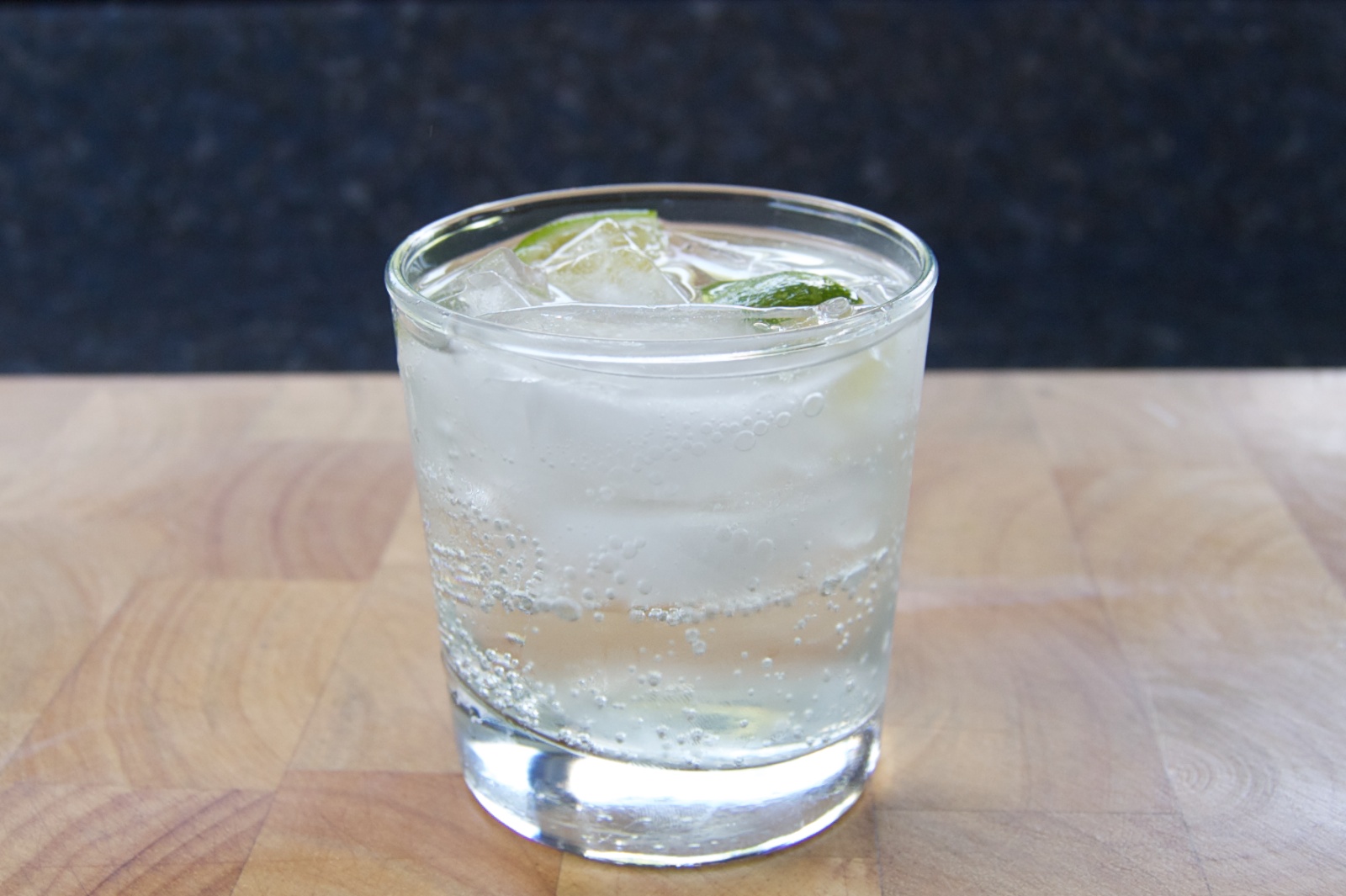 Dinner: I started with the salad fixing I vacuum sealed yesterday. That included two kinds of lettuce, arugula, cucumber, red onion, carrots, celery, green pepper, radishes and mushrooms. I added 4 organic grape tomatoes (halved) and tossed with Annie's cowgirl ranch. I do this in a separate bowl so I can make sure the salad is evenly dressed, then I pick out the majority of the lettuce and put it in the bottom of my serving bowl, followed by the vegetables and the rest of the lettuce and finally croutons. It's an extra bowl to wash, but the salad looks great!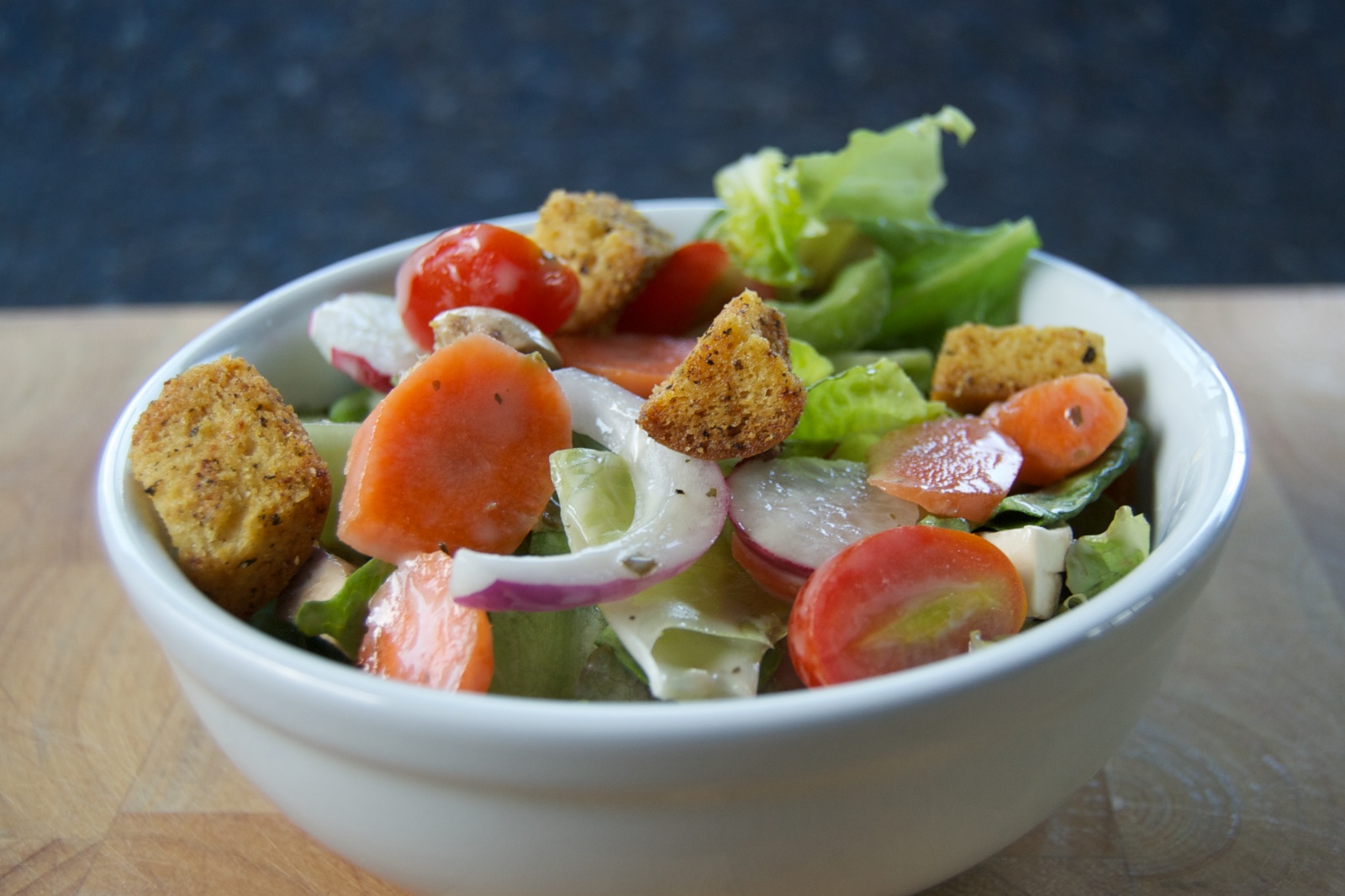 And finally my homemade pork spare ribs with homemade barbecue sauce and seasoned French fries. The spare ribs are reheated for 45 minutes at 155°F in the sous vide from frozen. Then they are crisped for 30 seconds at 360°F in the deep fryer. They come out and in go 3.0 oz. of Cascadian organic shoestring French fries for 2 minutes. Once they come out they get seasoned with salt, freshly ground black pepper, granulated garlic and cayenne pepper.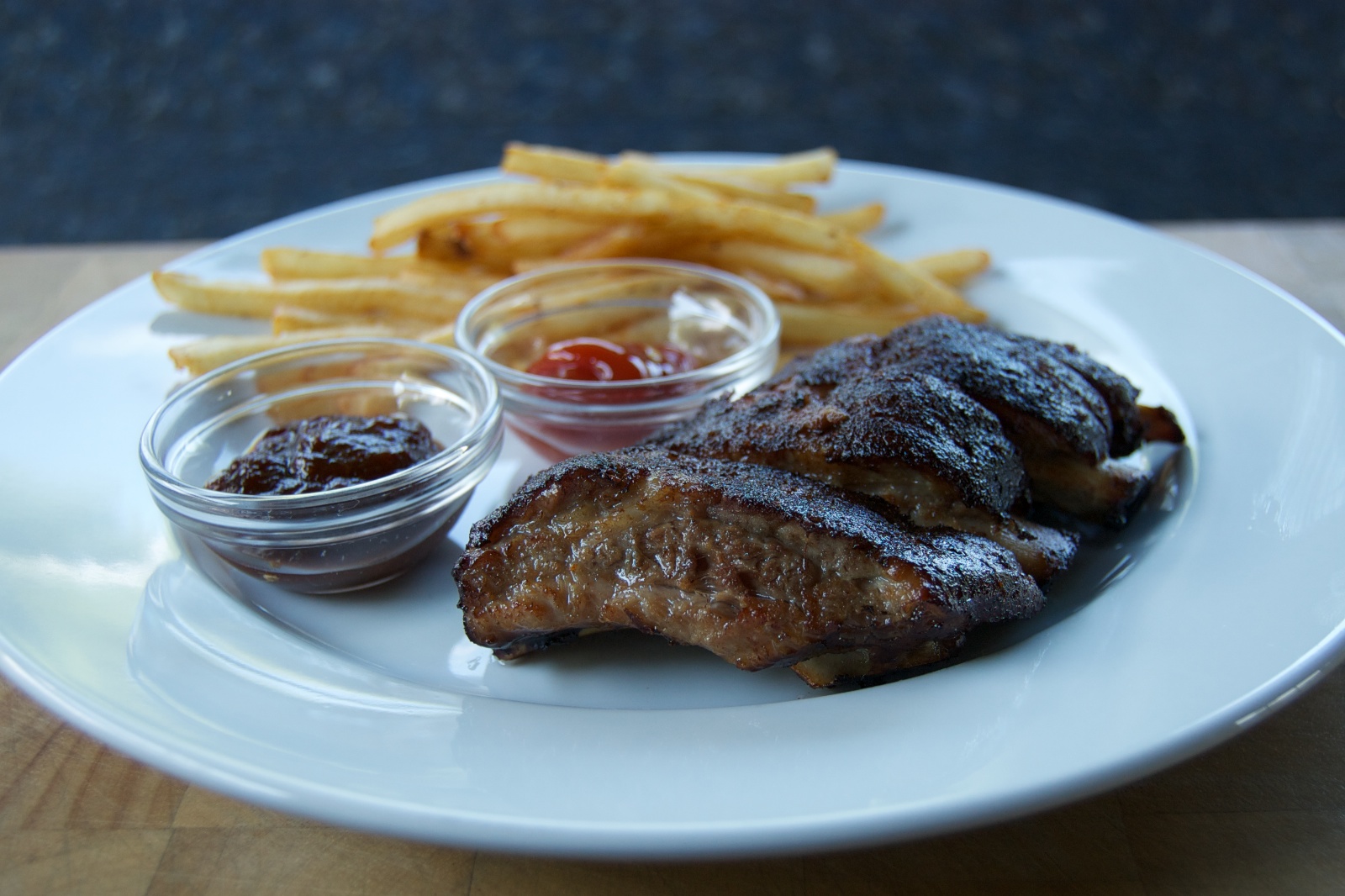 And 2 glasses of Liberty School cabernet sauvignon.
And the liquor store had a new flavor of Absolut vodka today! Absolut Cherrykran, with cherry, white cranberry and plum.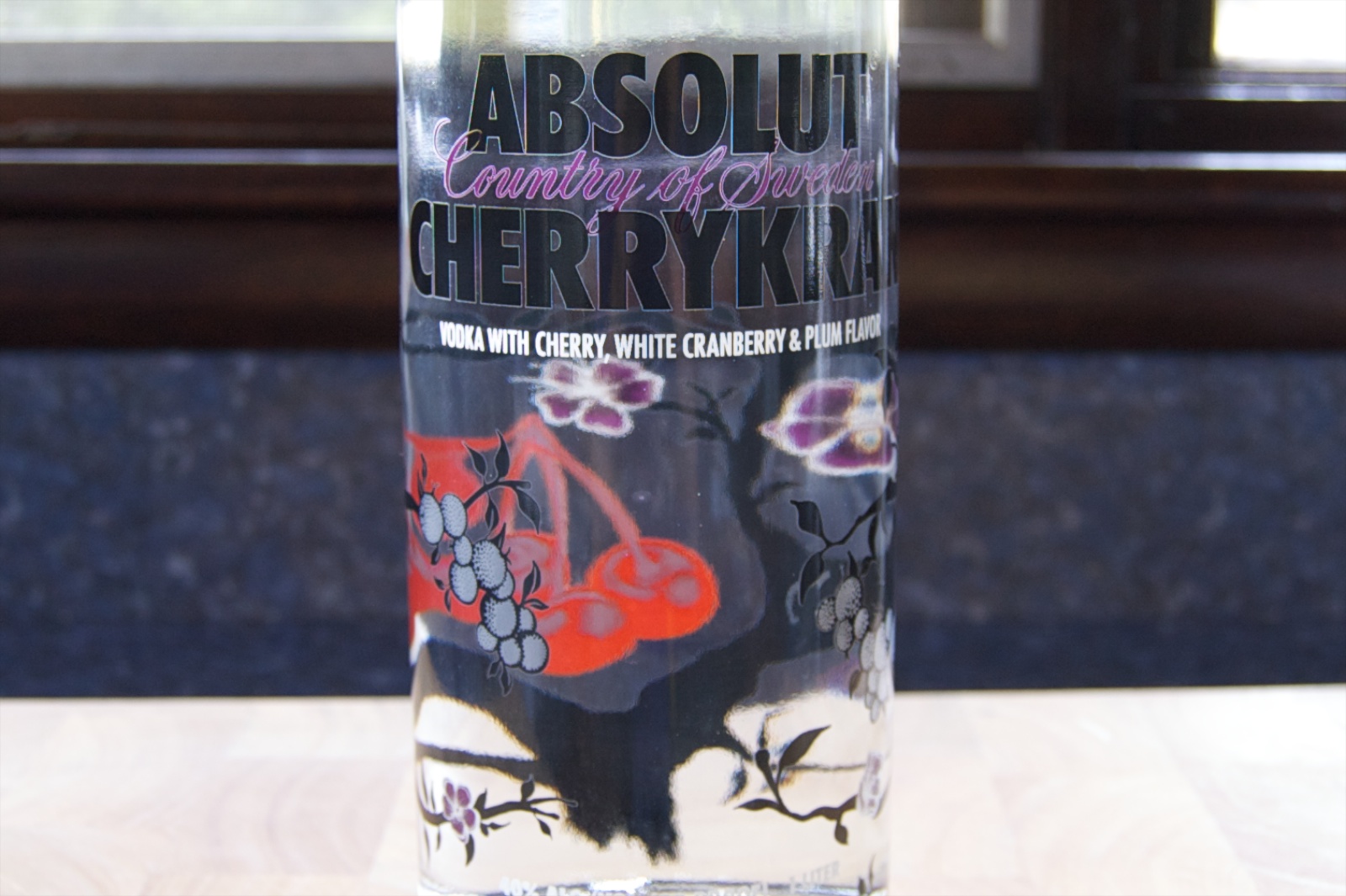 Weight at beginning of the day: 118.8 lbs. Weight at the beginning of the next day: 118.2 lbs.