What I ate: July 4, 2012
Breakfast: Chorizo breakfast burrito with chorizo, onion, green pepper, jalapeño and egg.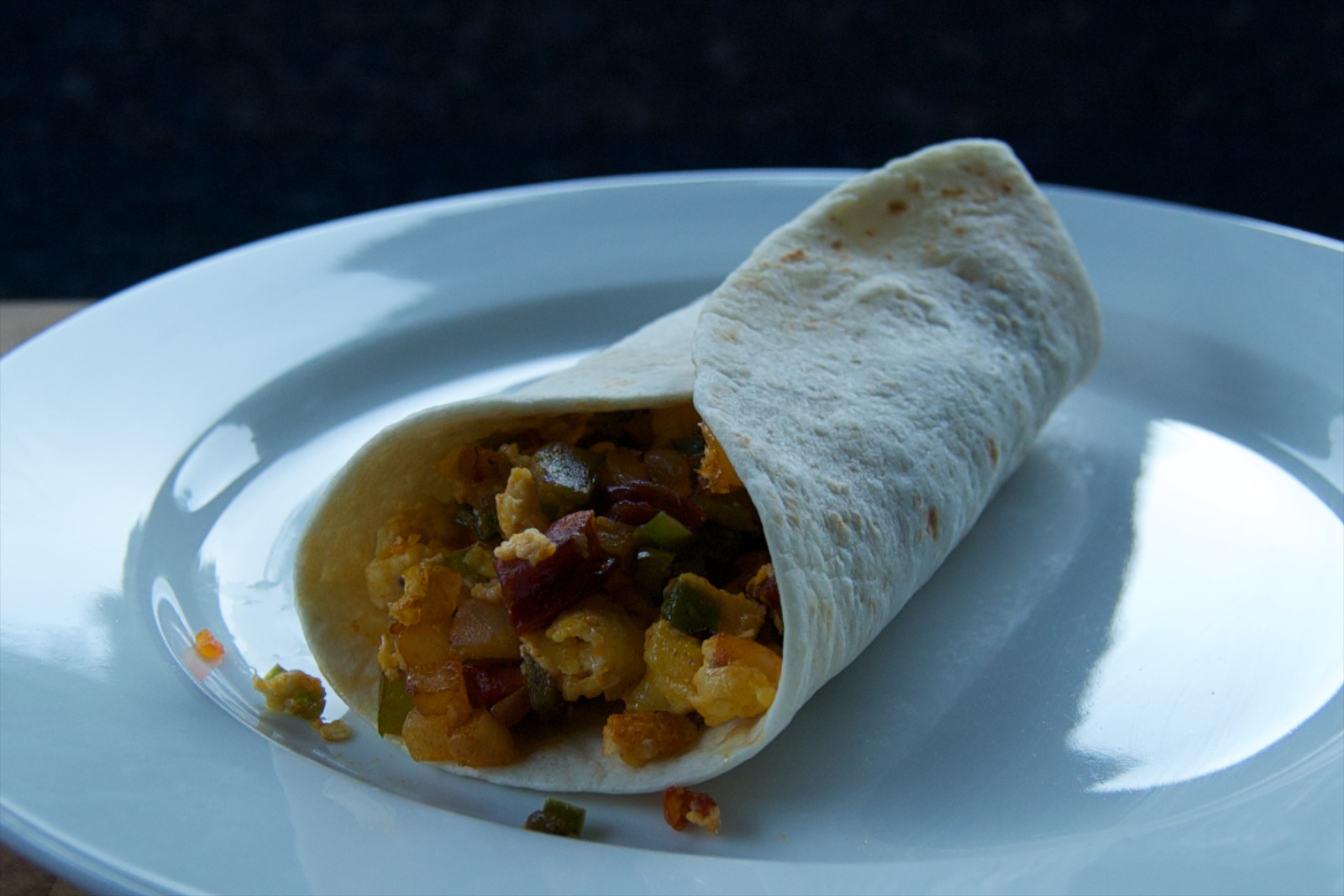 Snack: 1.0 oz. Sriracha chex mix .
Cooked and froze 2 pounds of bacon.
Lunch: Spicy vegetarian chili with jalapeño cornbread.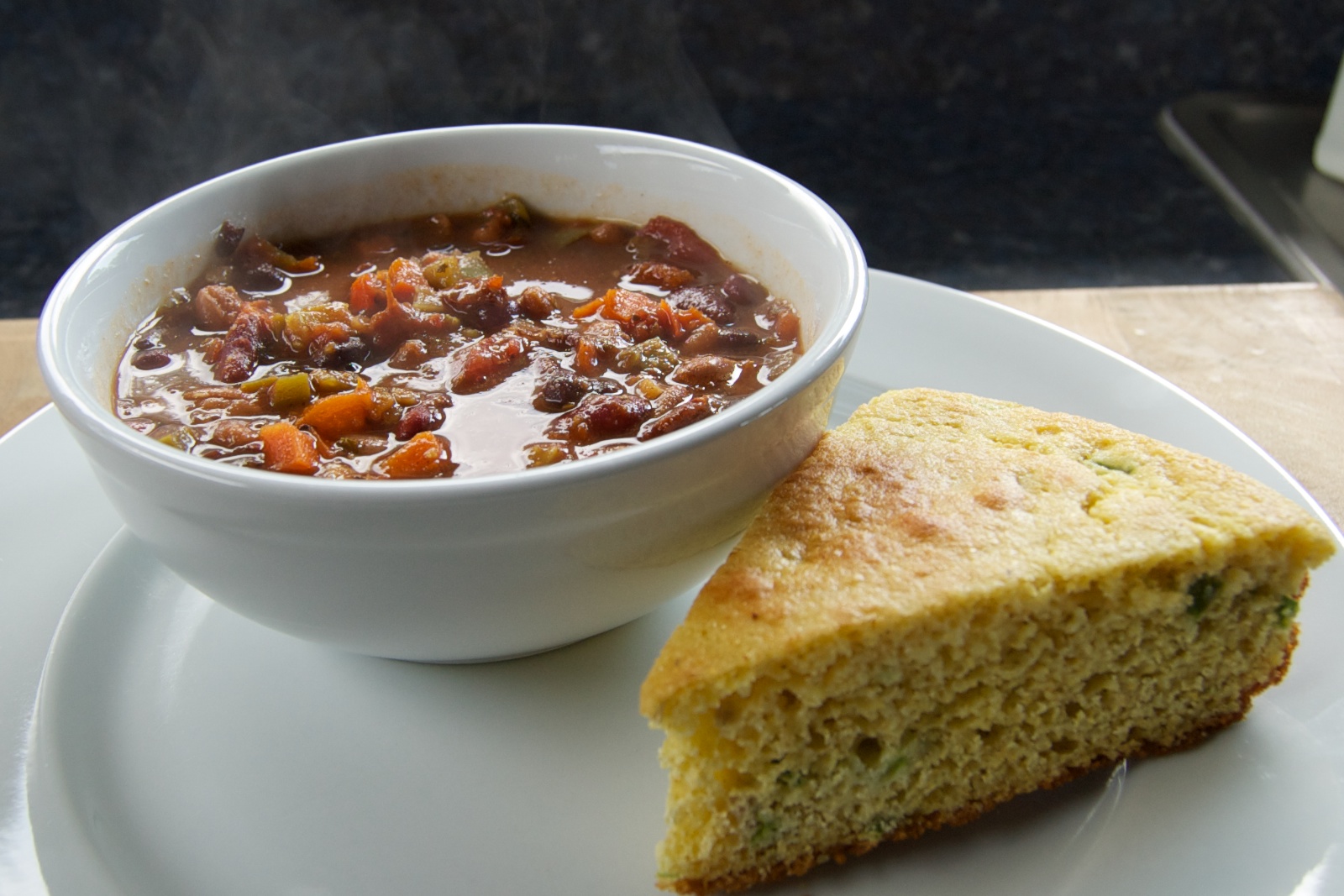 Snack: 3 Kashi roasted garlic crackers with Cabot garlic and herb cheddar cheese. And a half glass of Kim Crawford New Zealand sauvignon blanc.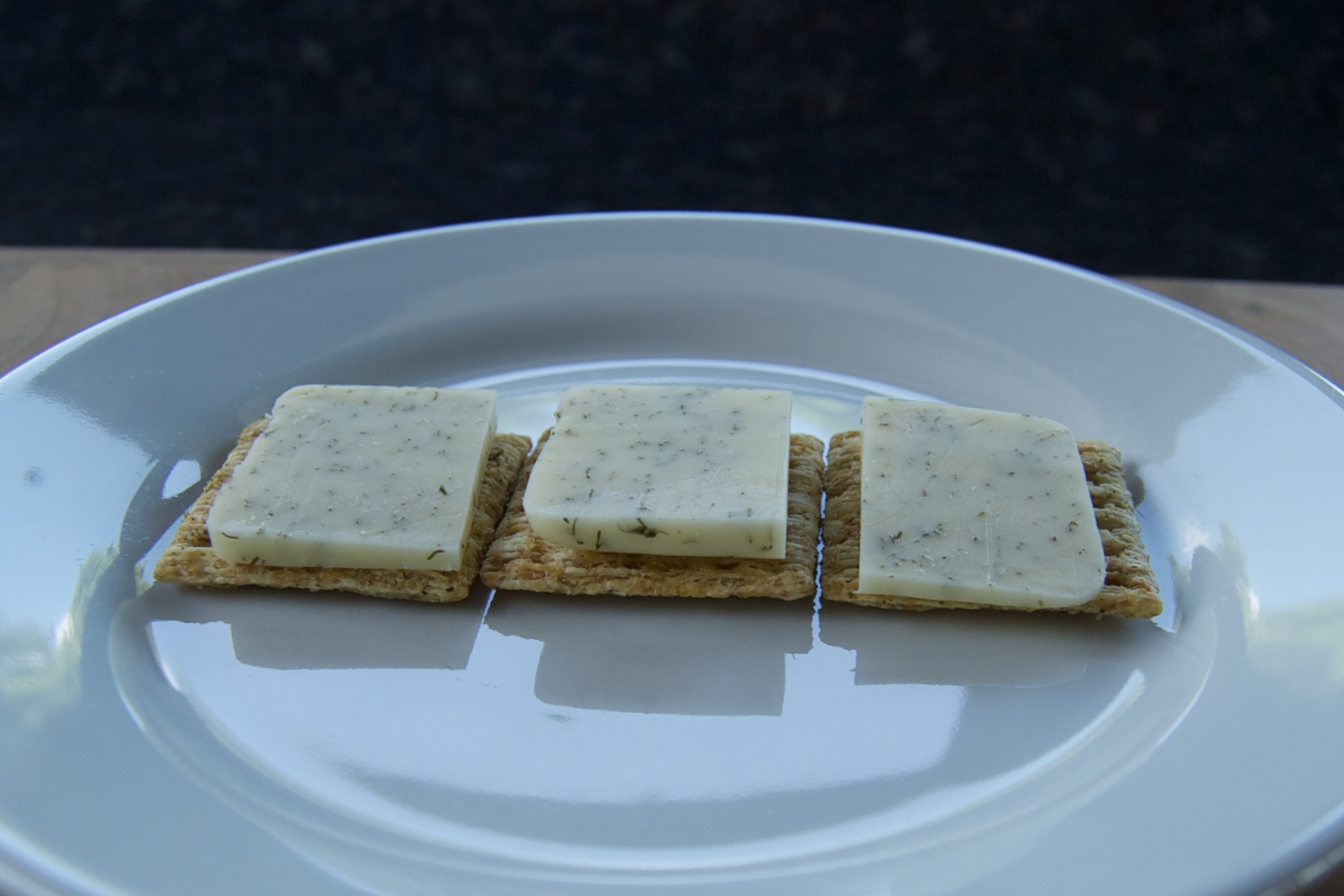 Dinner: Mom's barbecued pork, rice, broccoli and kamaboku (fish cake). I ate another serving.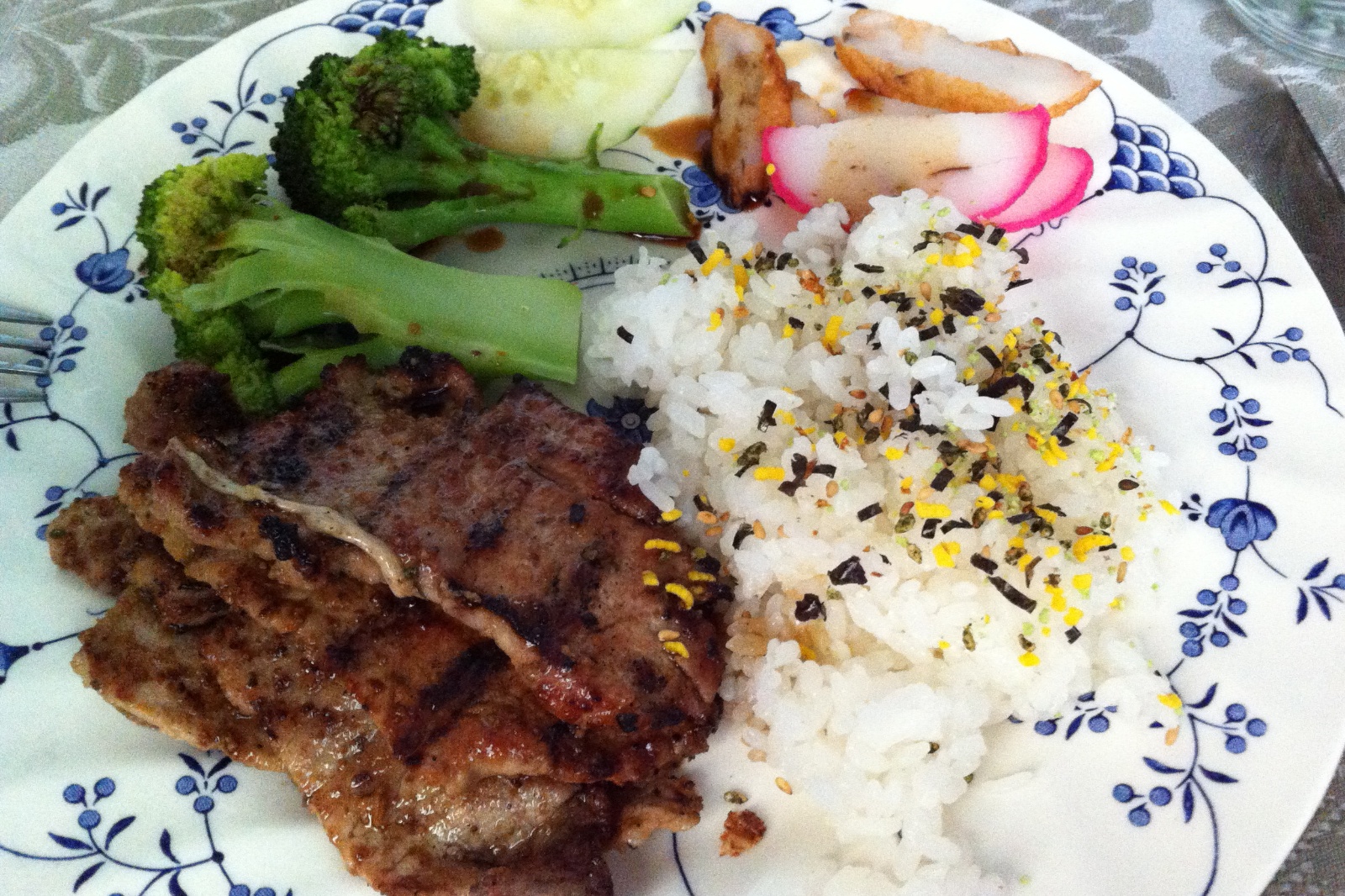 And 2 glasses of Line 39 cabernet sauvignon.
Weight at beginning of the day: 119.2 lbs. Weight at the beginning of the next day: 121.2 lbs.