What I ate: September 25, 2012
Breakfast: Homemade Blueberry muffin and bacon, both previously frozen.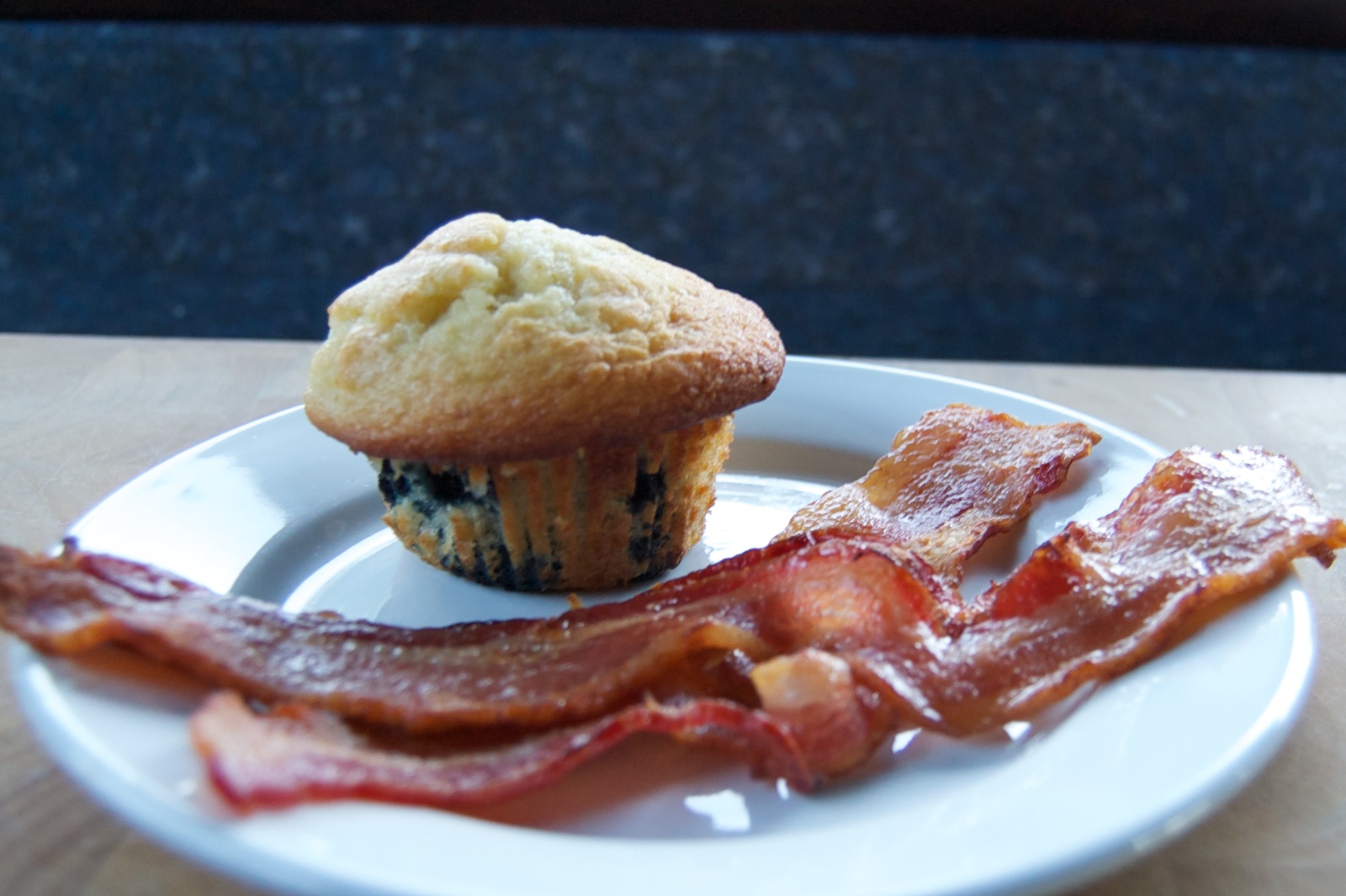 Snack: 1.0 oz. Sriracha chex mix .
Lunch: Chana masala and rice.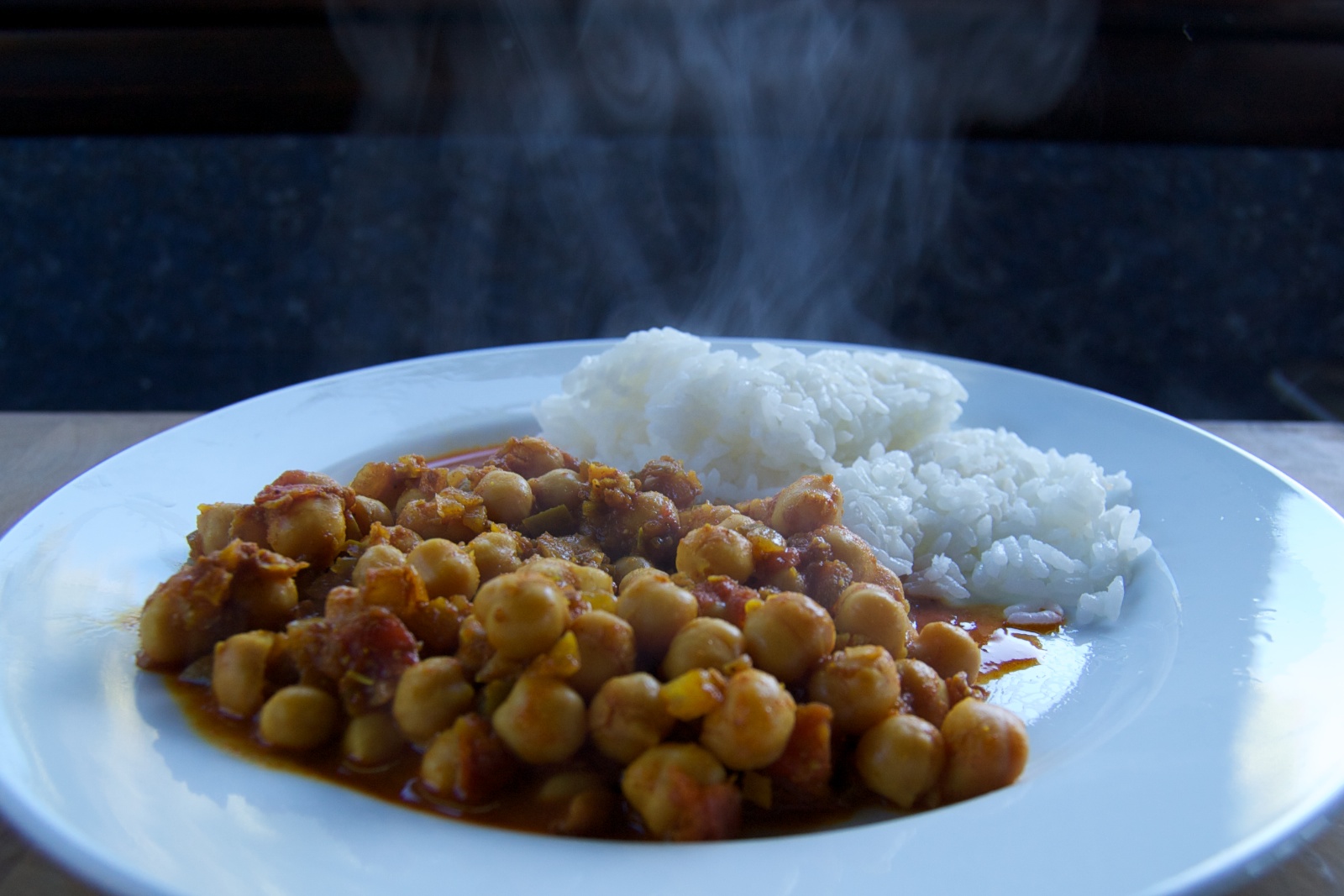 Snack: 0.7 oz. pretzels and a Saranac Adirondack lager. And later, 2 senbei (Japanese rice crackers).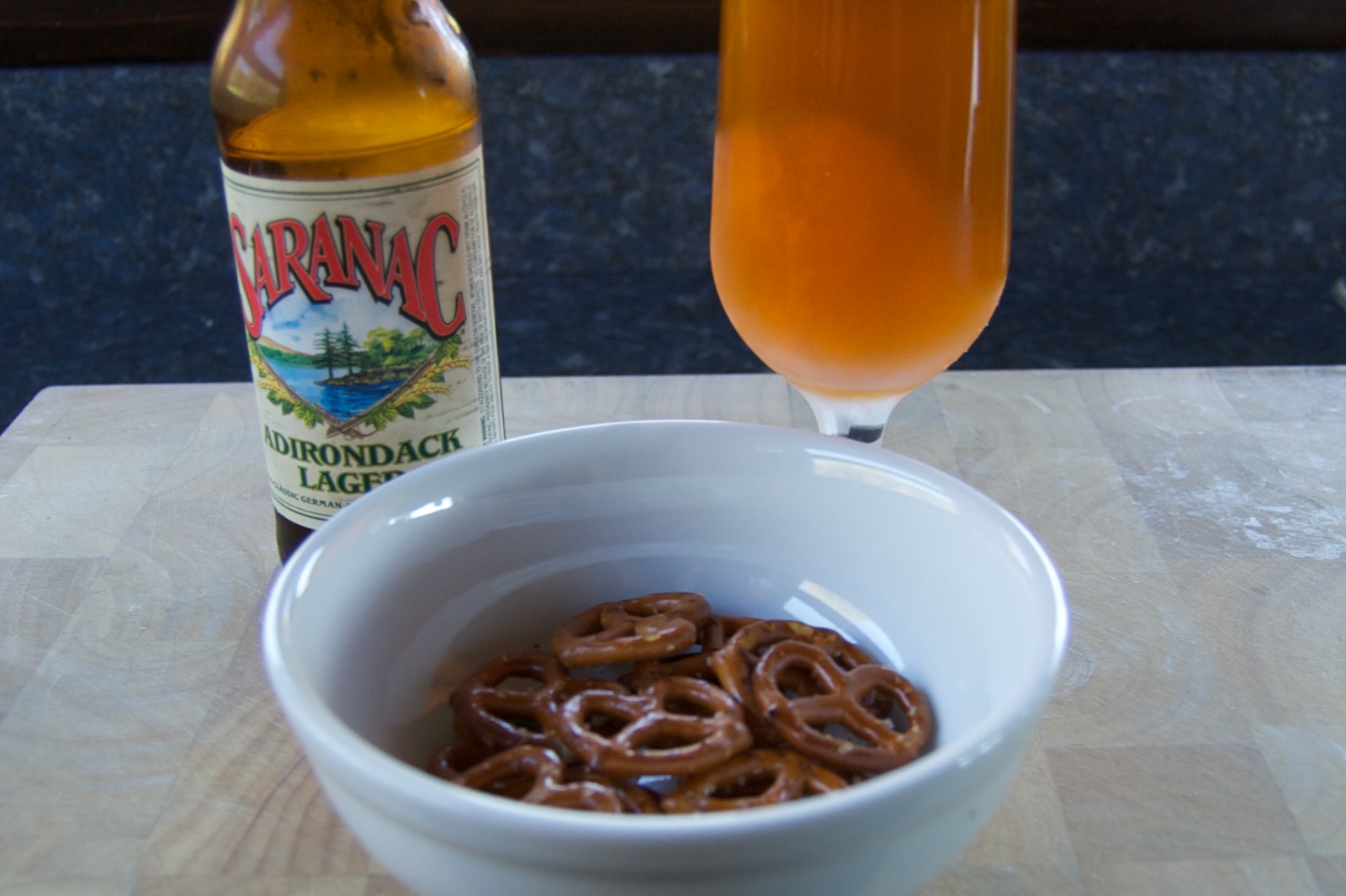 Dinner: Sesame tofu, broccoli and celeriac with sweet and spicy garlic sauce . And rice.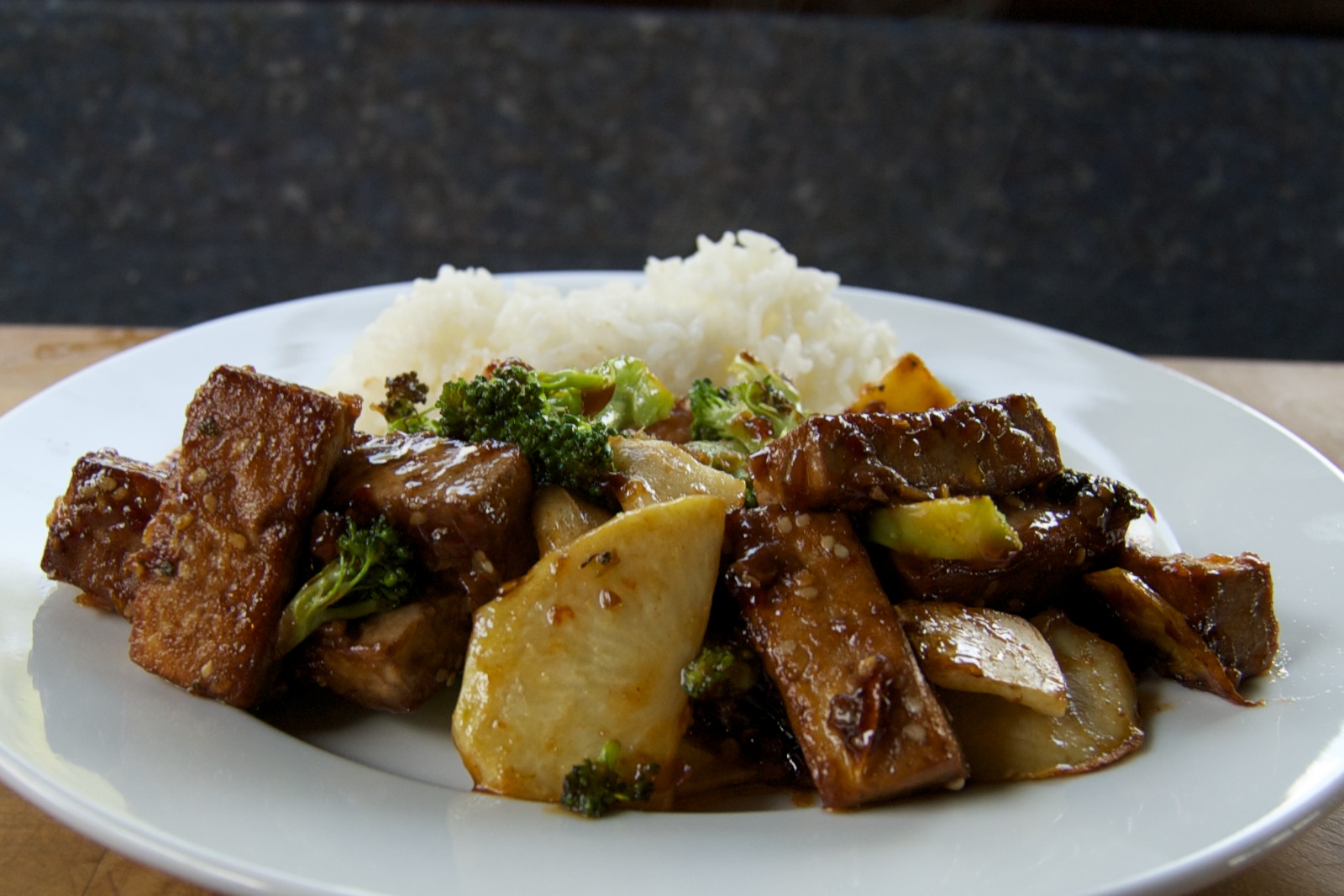 And 2 glasses of Aguaribay malbec.
Weight at beginning of the day: 120.8 lbs. Weight at the beginning of the next day: 122.0 lbs.