What I ate: September 8, 2012
Breakfast: Chorizo breakfast burrito with chorizo, onion, green pepper, jalapeño and egg.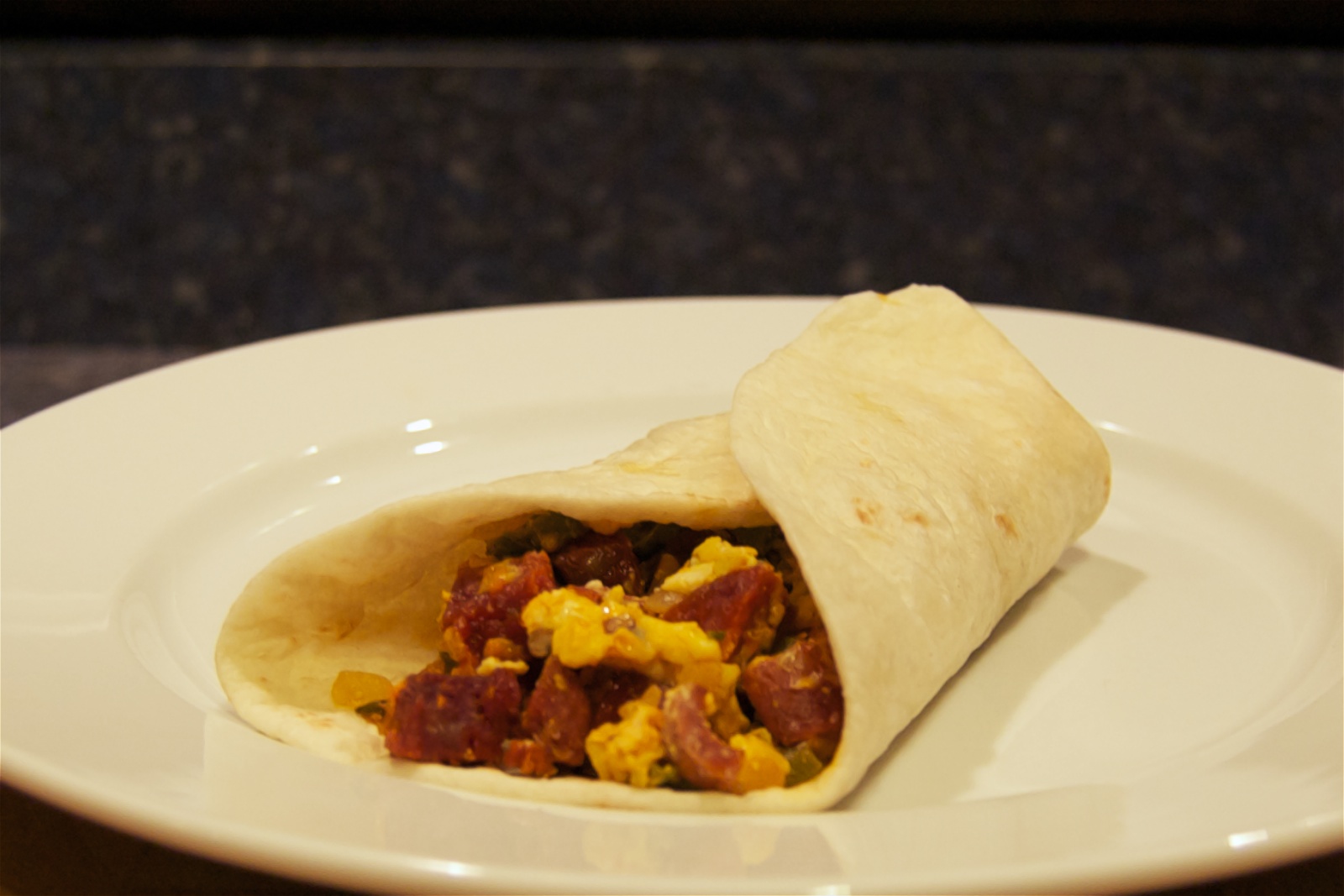 Snack: Chobani blueberry yogurt.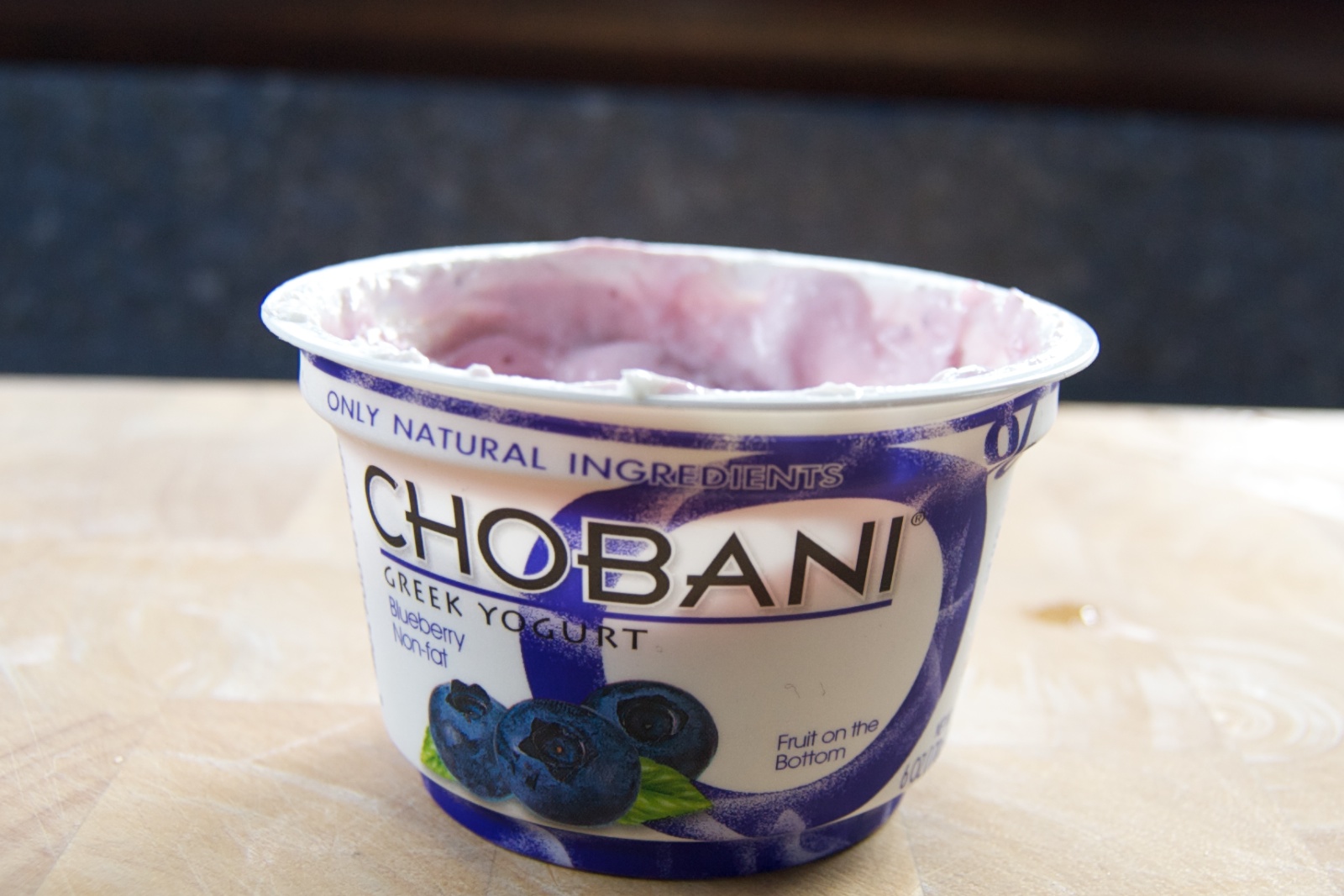 Lunch: Sautéed tat soi with pancetta , rice.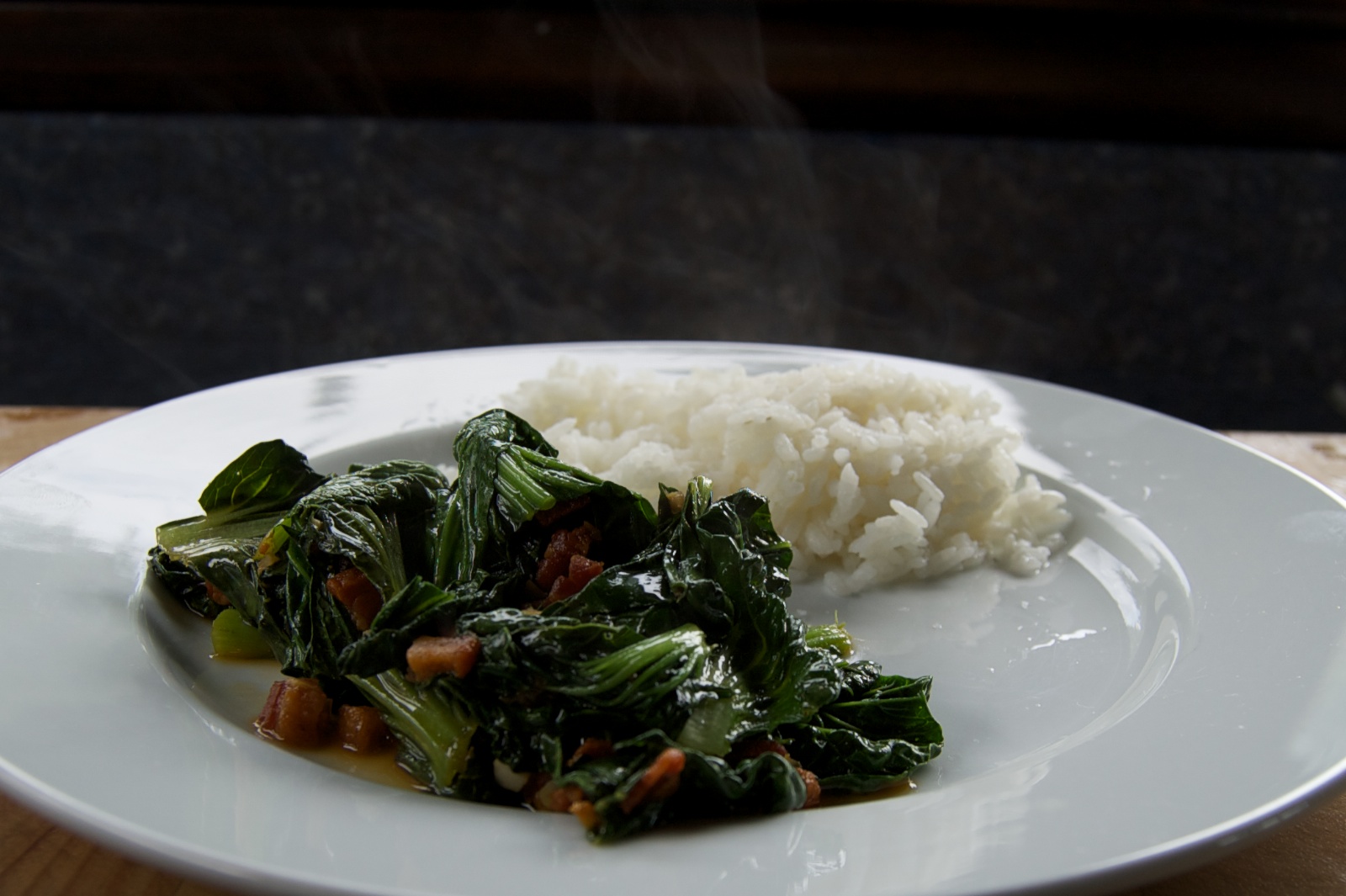 Snack: 1.0 oz. pretzels and a Saranac Adirondack lager. And later, 0.7 oz. peanuts.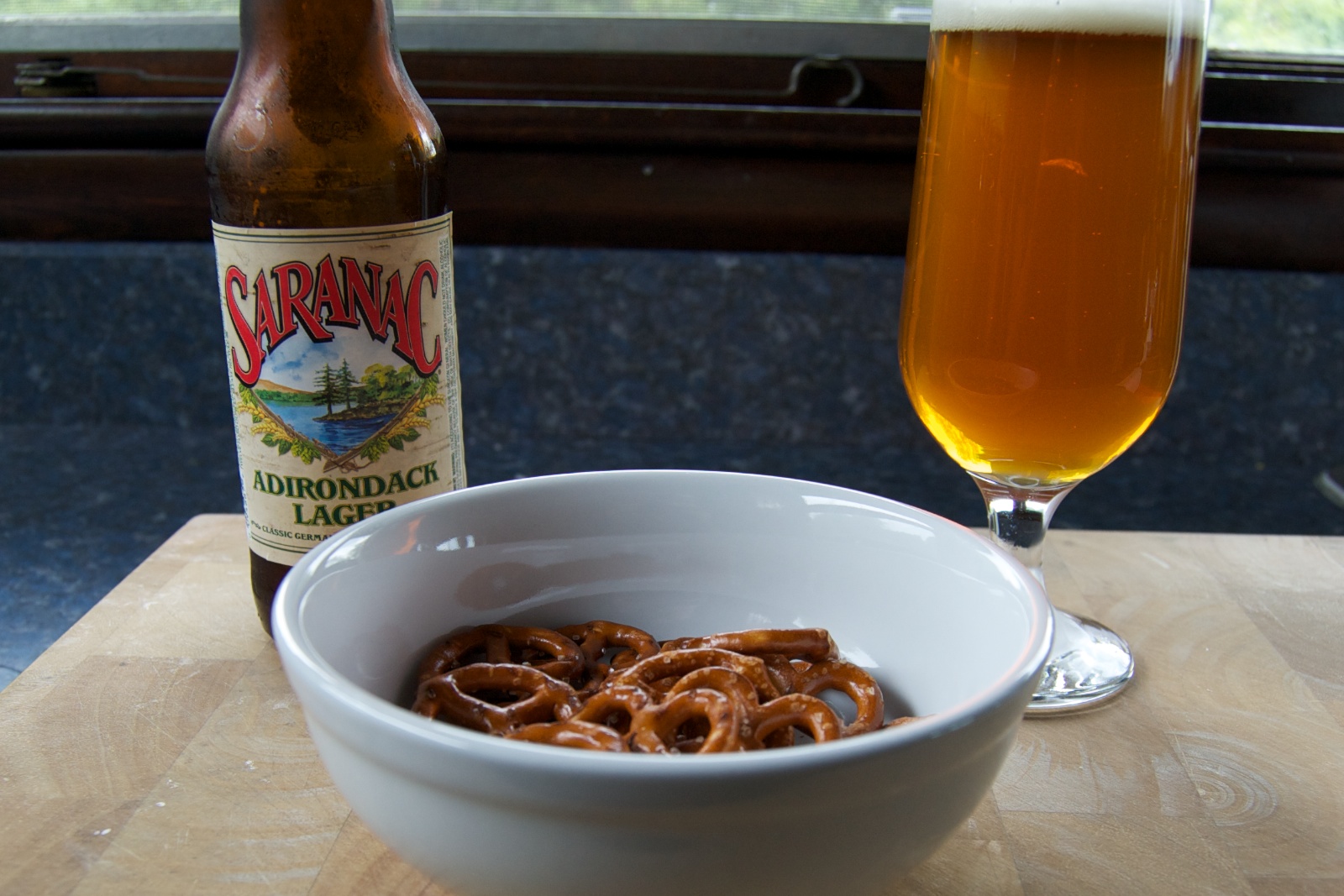 I got a new juicer (new post)! I made this sort of scary looking juice of spinach, cucumber, celery, carrots and apple and it wasn't bad.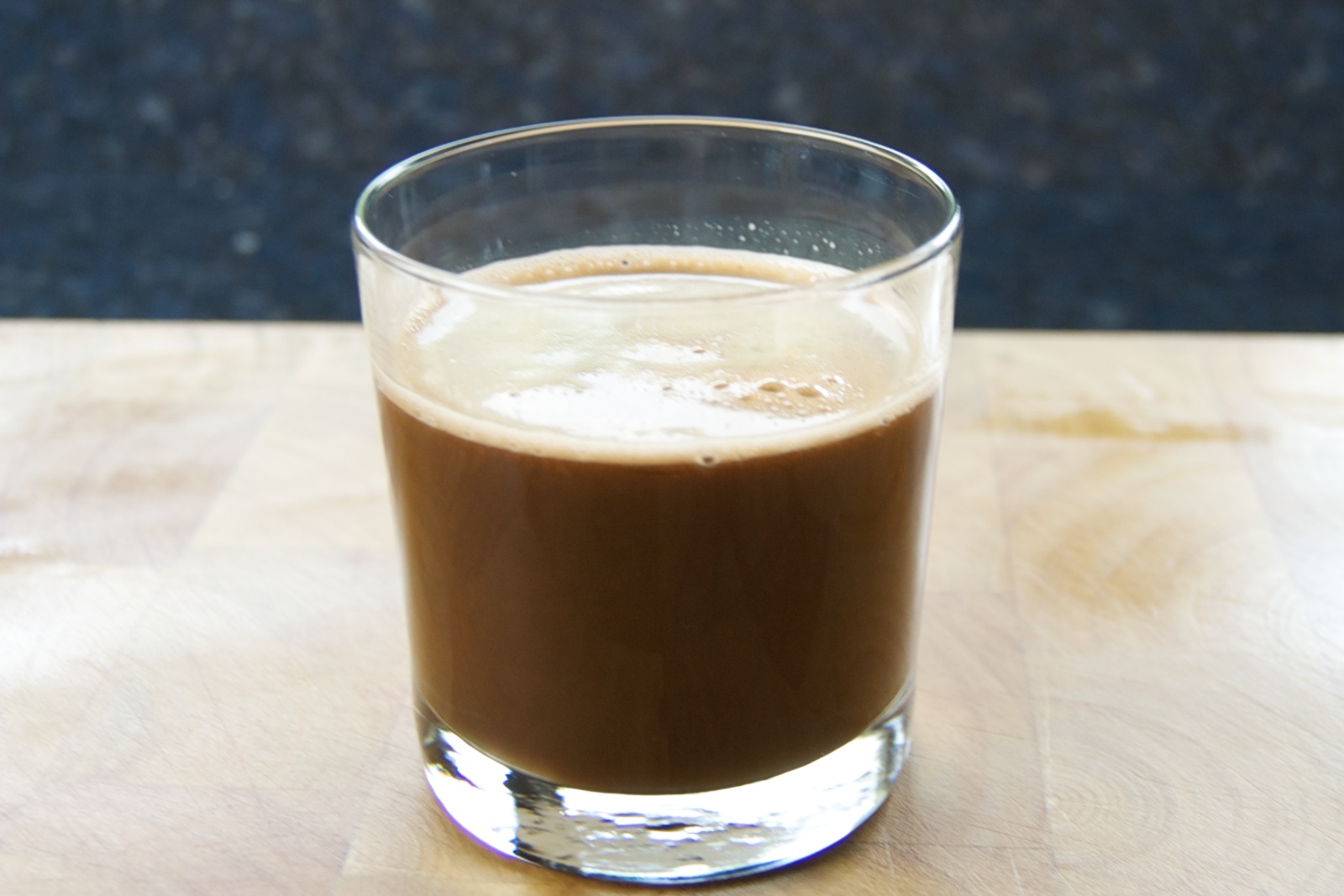 Snack: Garlic and herb cheddar cheese with Kashi roasted garlic crackers. And a half glass of Kim Crawford New Zealand sauvignon blanc. I have no idea why I'm so hungry today.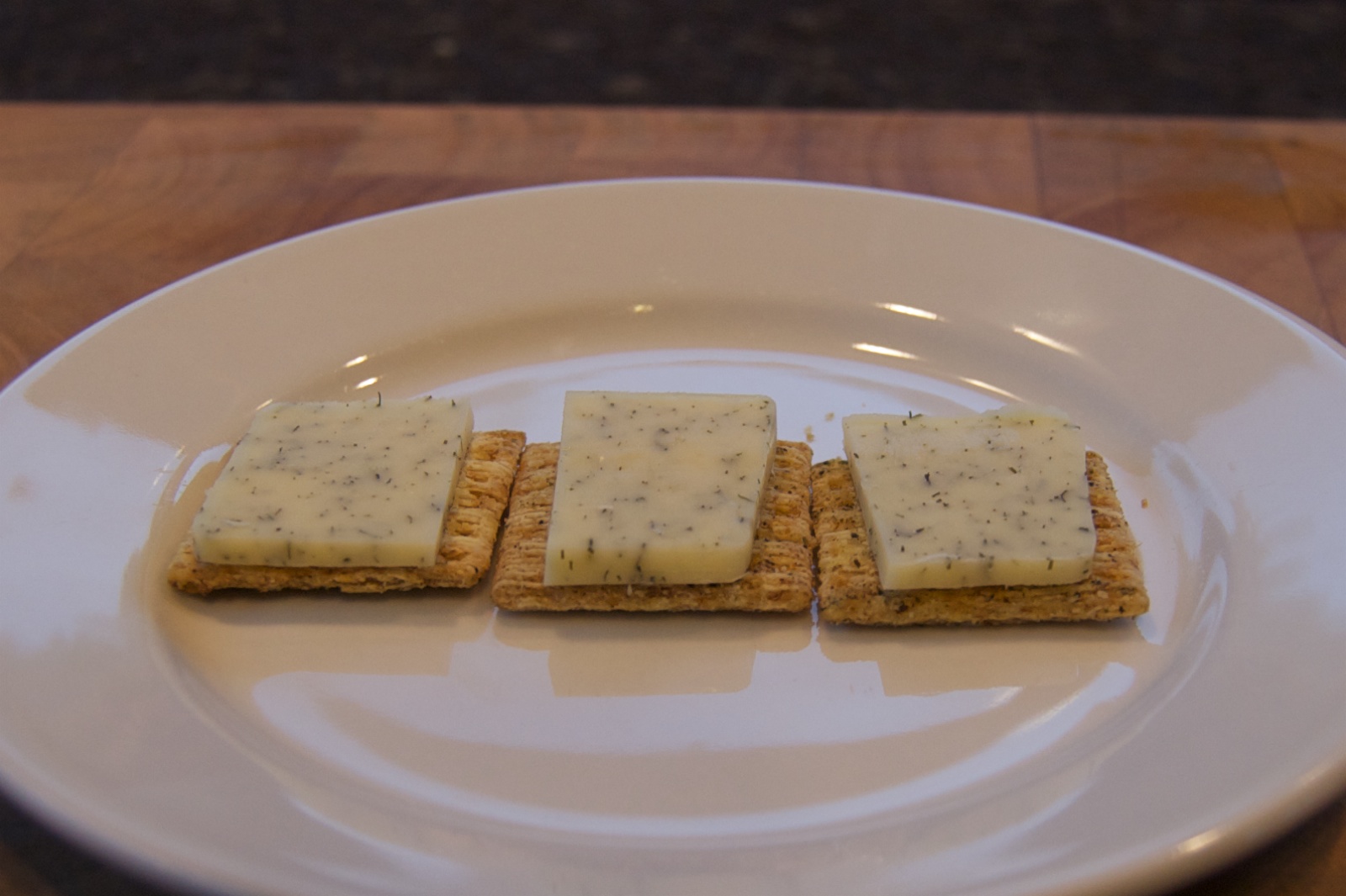 Dinner: Jerk chicken (new post) with tostones (fried green plantains, new post). Pretty tasty!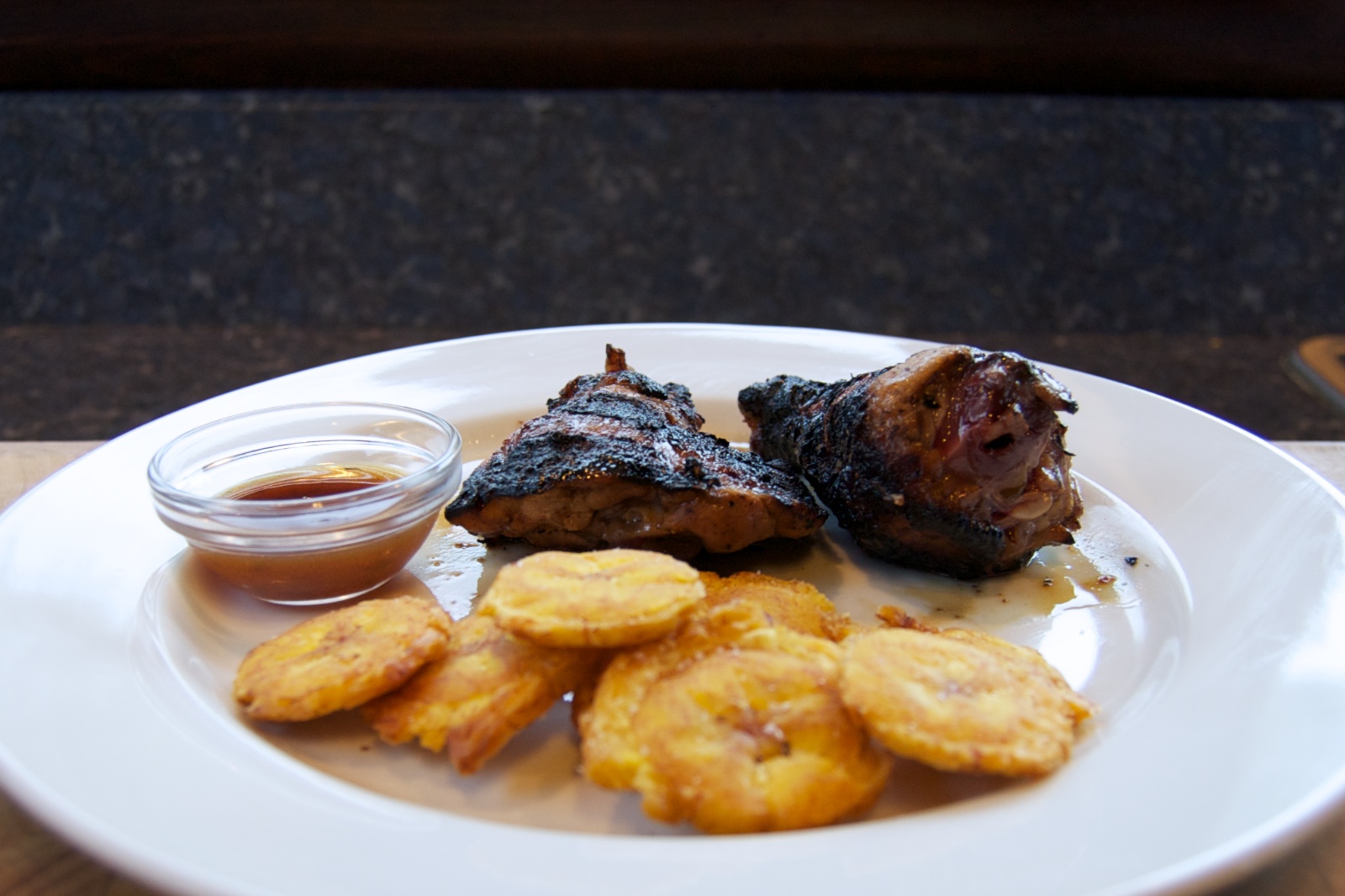 And 2 glasses of Bodega Tamari Reserva malbec, Mendoza, Argentina 2010.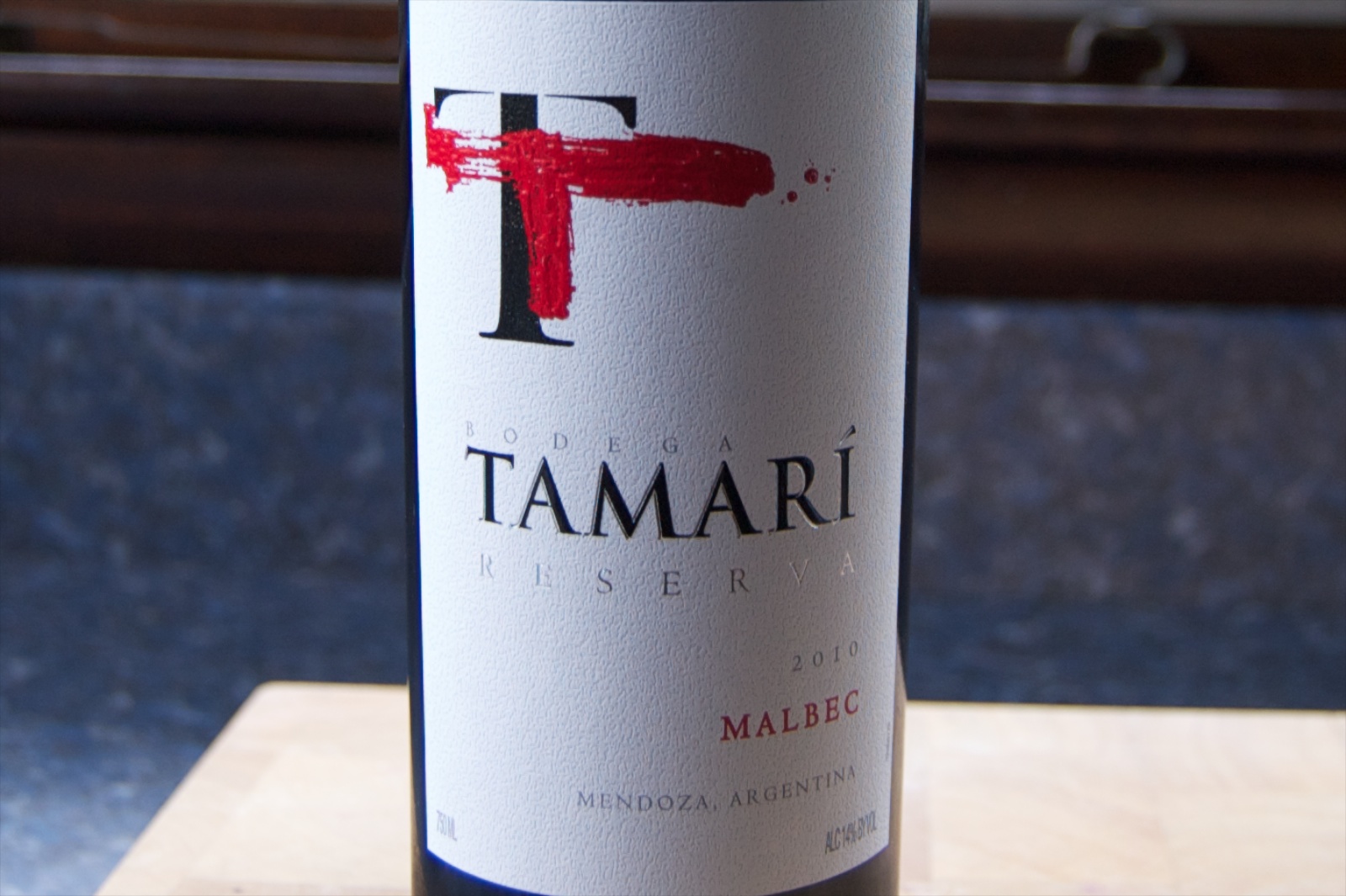 Weight at beginning of the day: 121.8 lbs. Weight at the beginning of the next day: 121.6 lbs.