What I ate: March 19, 2013
Breakfast: Homemade Blueberry muffin and bacon, both previously frozen.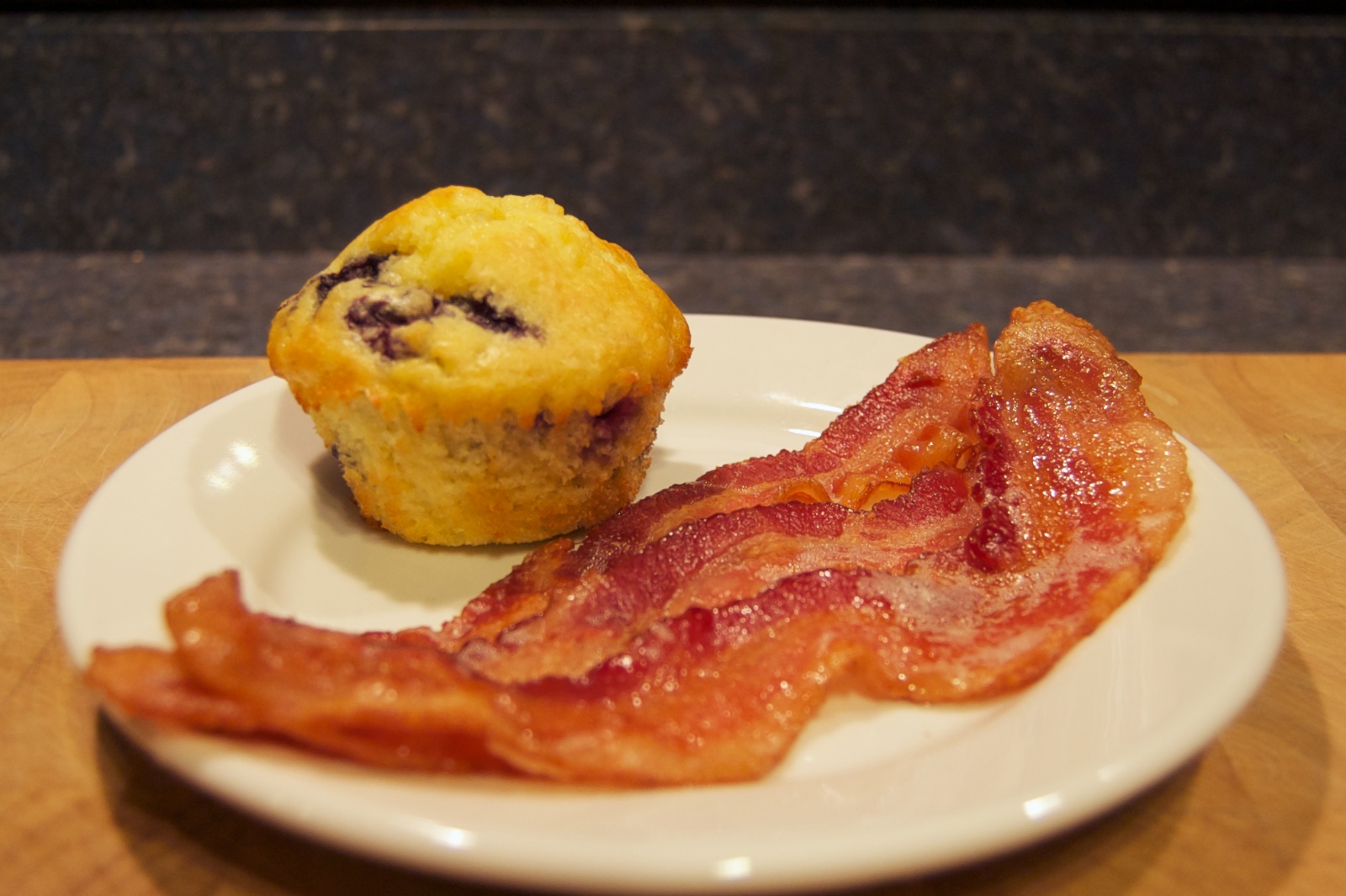 Snack: 1.0 oz. Sriracha chex mix . And, later, a small bowl of wakame soup.
Lunch: Beef with snow peas stir-fry with rice.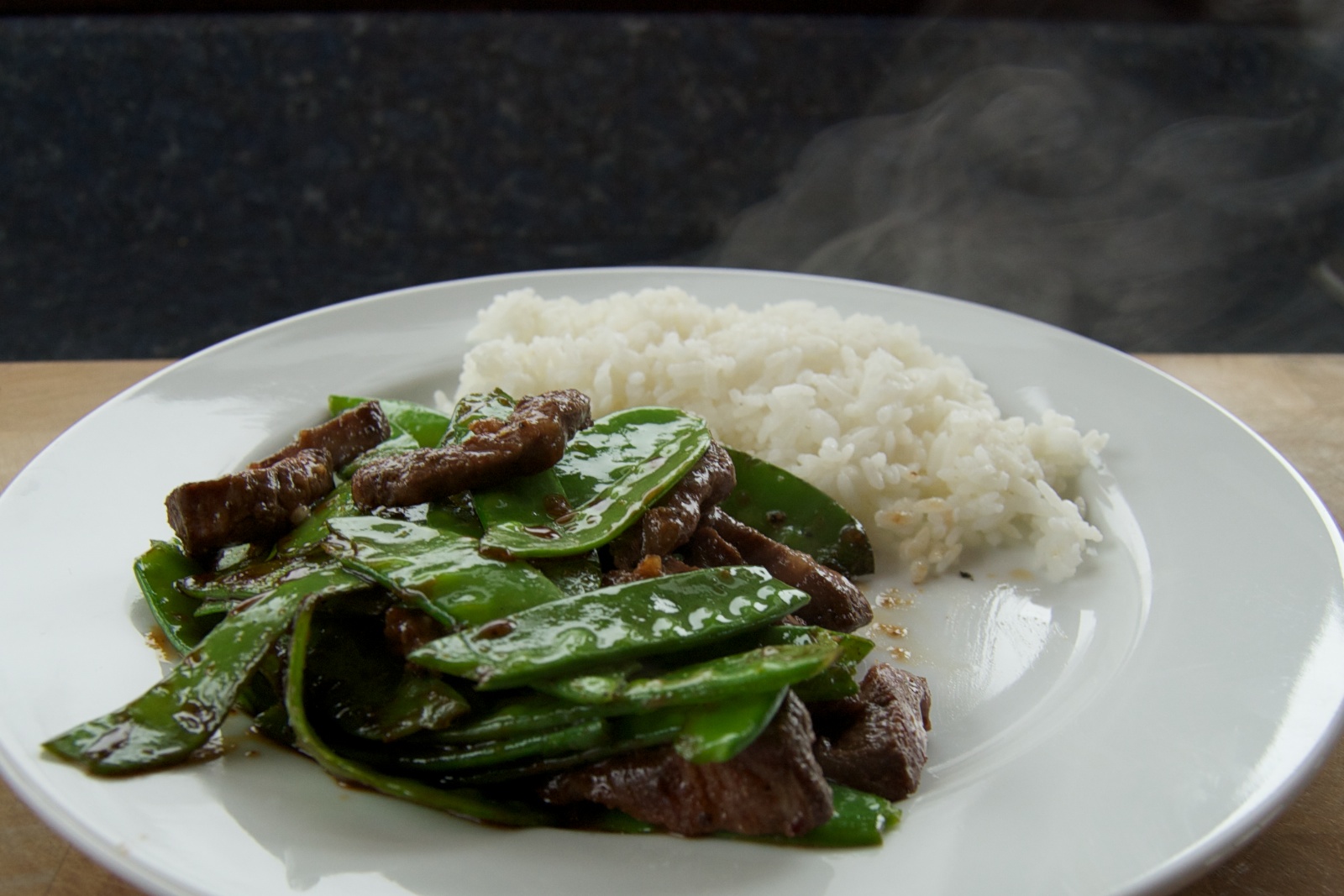 Snack: Japanese rice crackers, the edamame flavored ones from yesterday. And later, some smoked squid.
Dinner: Bacon cheeseburger . With a homemade 4.4 oz. (before cooking) beef patty, Cabot cheddar cheese, 1 slice of bacon, Stubbs barbecue sauce and lettuce on a whole wheat hamburger roll. And 3.0 oz. Cascadian organic shoestring French fries, seasoned.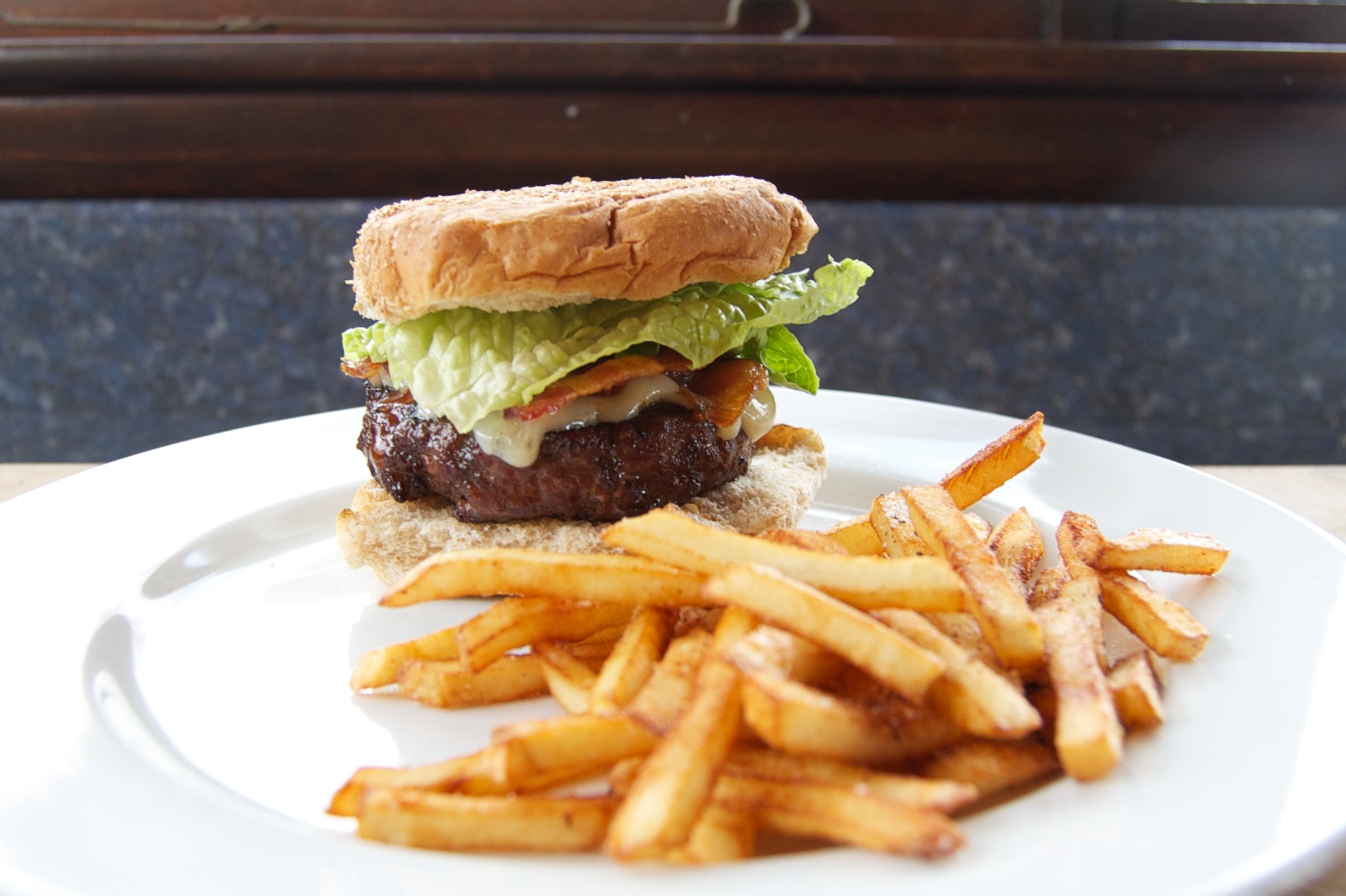 There is no comparison to this. What's interesting is that my burger started out at 4.4 oz. and the McDonalds quarter pounder theoretically started out at 4.0 oz. before cooking, but it's half the thickness when cooked! It is bigger in diameter, so that's part of it, but mine being from really lean home-ground steak just results in a lot more burger being left, presumably. One day I'll weight them and get to the bottom the mystery.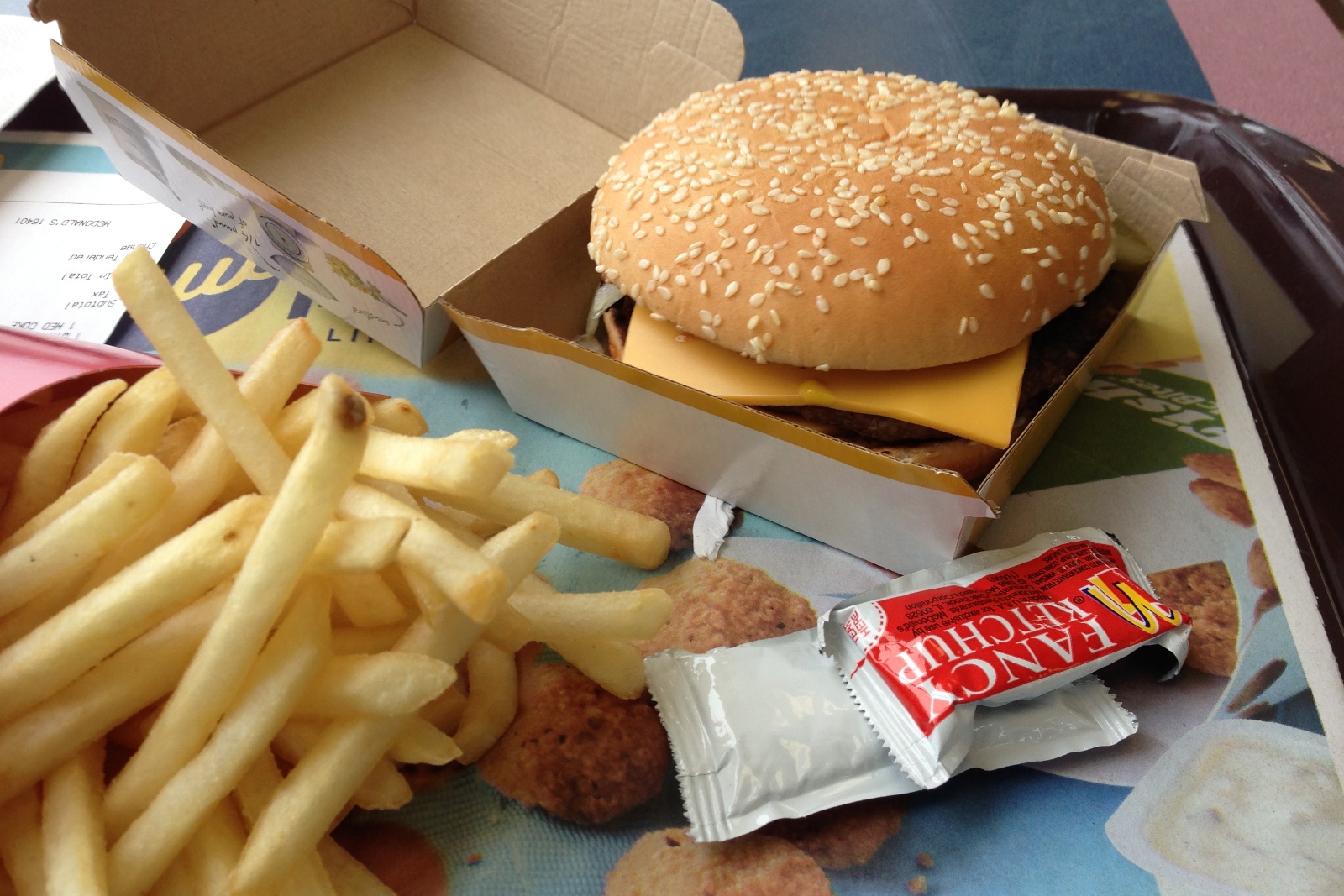 And 2 glasses of Viña Nubilla malbec.
Weight at beginning of the day: 123.4 lbs. Weight at the beginning of the next day: 123.4 lbs.