What I ate: February 26, 2014
Breakfast: Chorizo breakfast burrito with chorizo, onion, green pepper, jalapeño and egg. A reheat of the filling I made last Saturday in a freshly heated tortilla.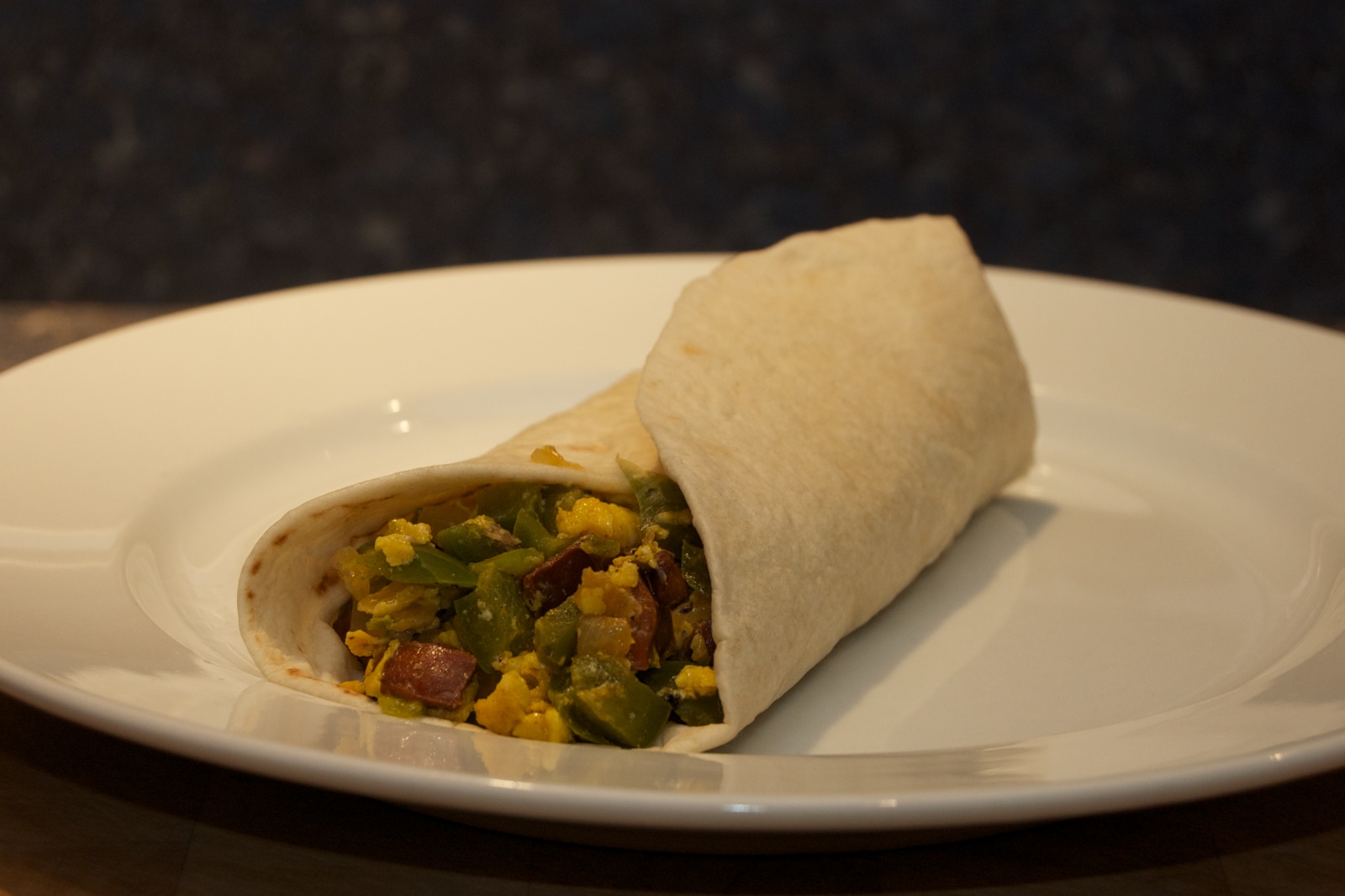 Snack: 1.0 oz. Sriracha chex mix .
Lunch: Beef with snow peas stir-fry .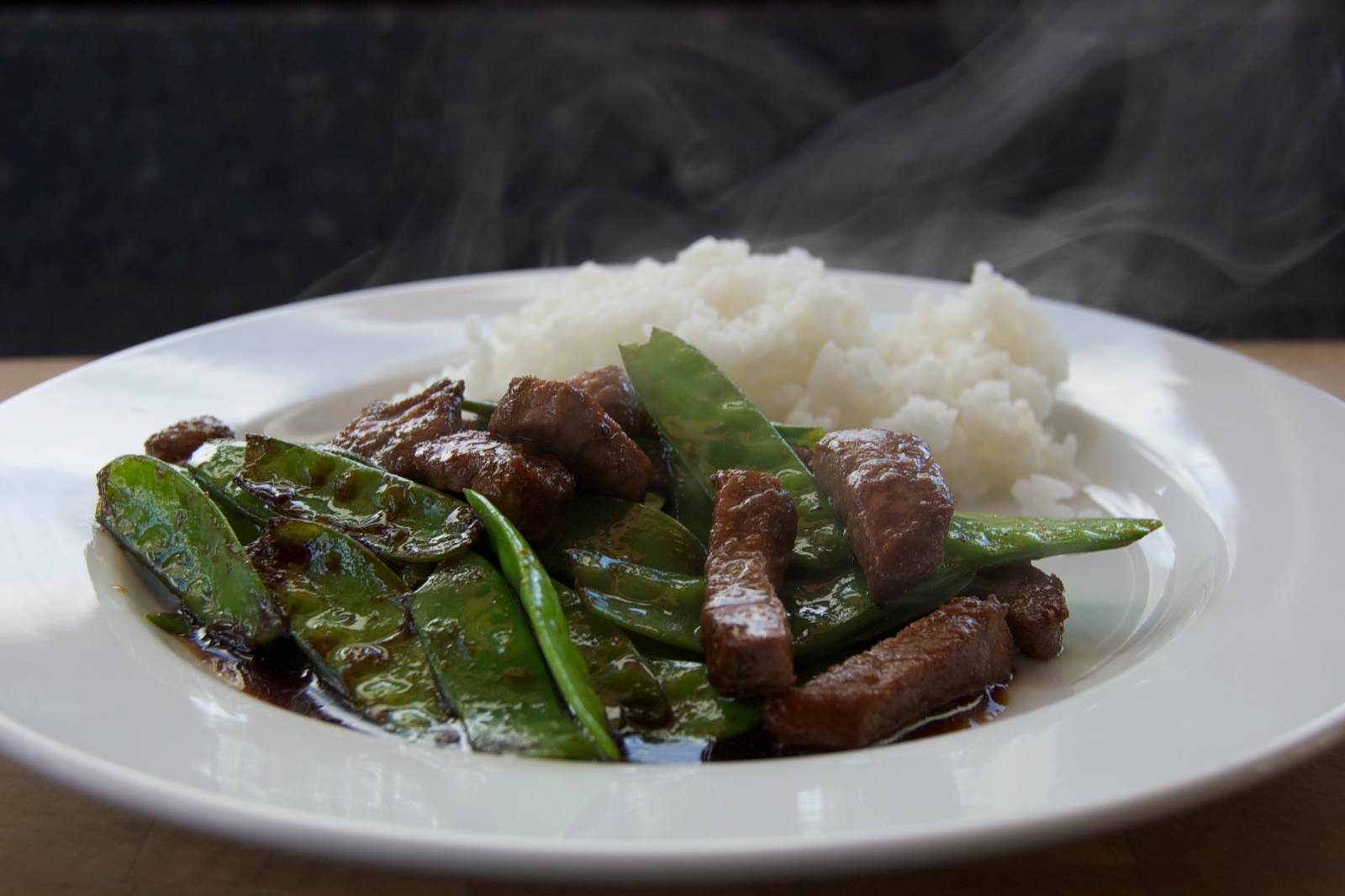 Cooked an eye of round roast beef for beef stir-fry. I normally cook it for 1.5 to 2 hours in the sous vide at 133°F but I kind of forgot about it, so it cooked for about 3.5 hours! Fortunately, it's still perfectly done and medium rare, good thing it was the sous vide and not the oven! I made 10 servings of 3.5 oz., vacuum sealed and frozen.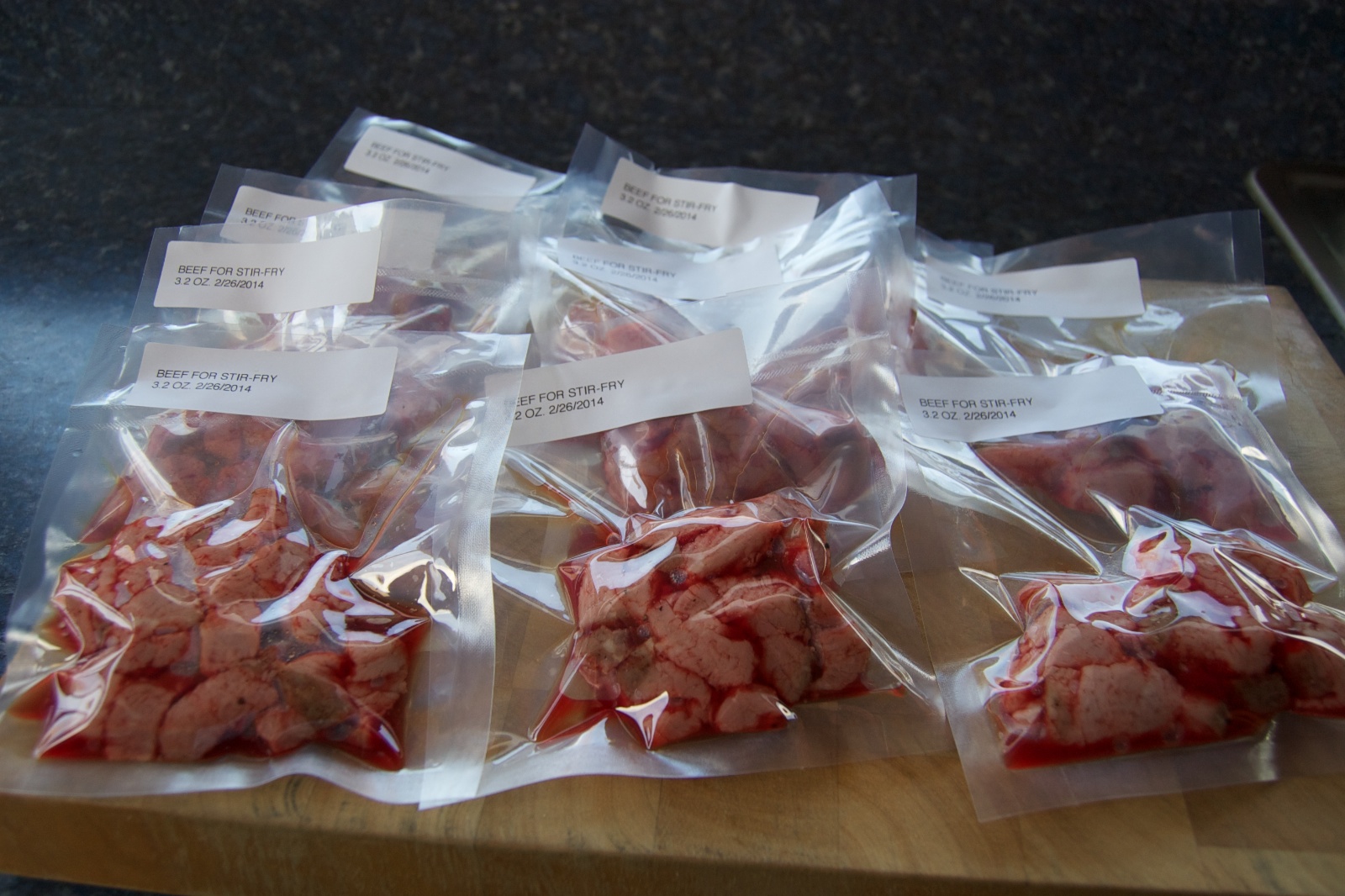 Snack: 1.0 oz. cashews.
Dinner: Chana Masala . Previously made, vacuum sealed and frozen, reheated boil-in-bag 18 minutes. With a Saranac pale ale.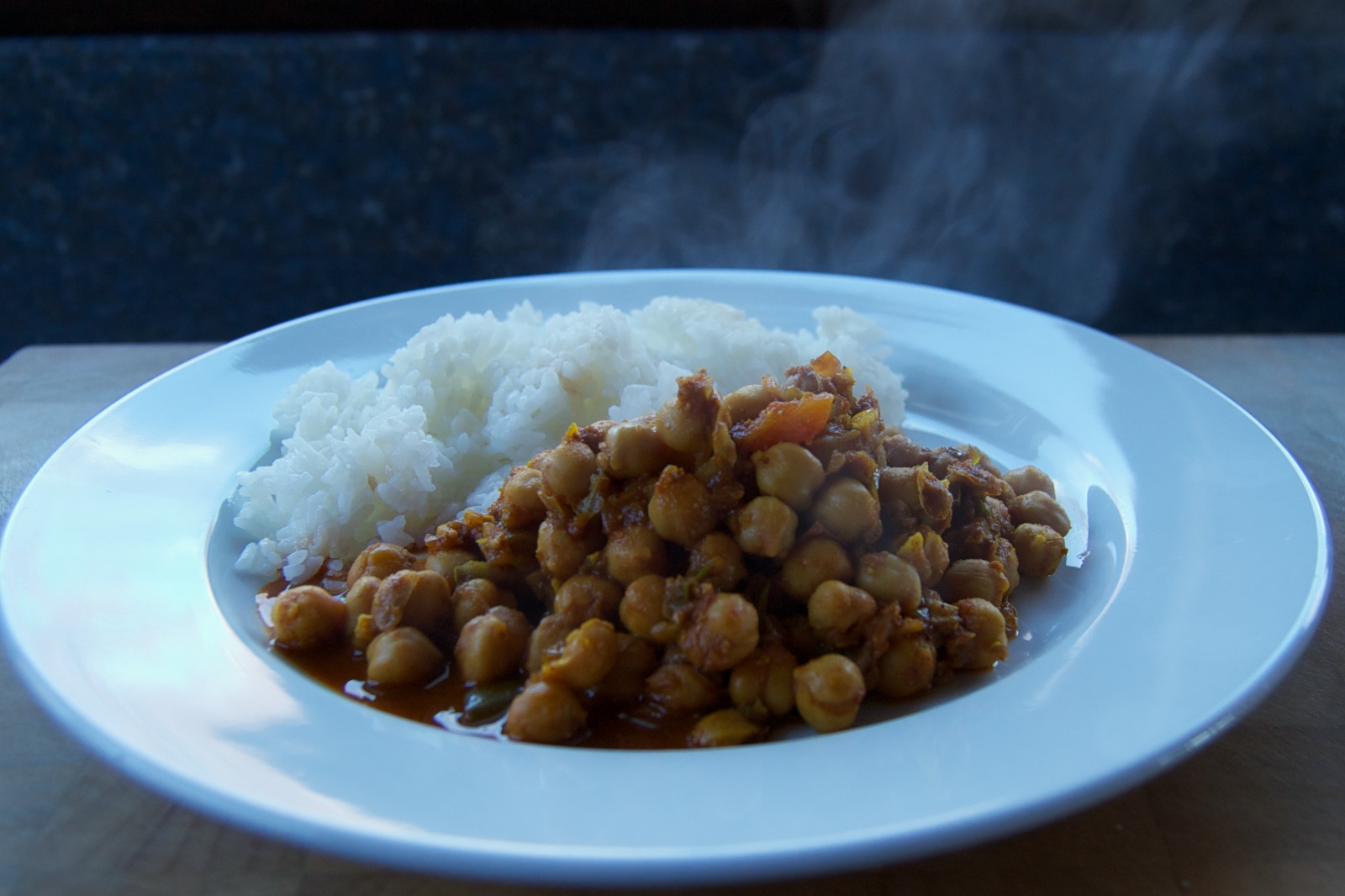 And, later, 2 glasses of Cigar Box malbec.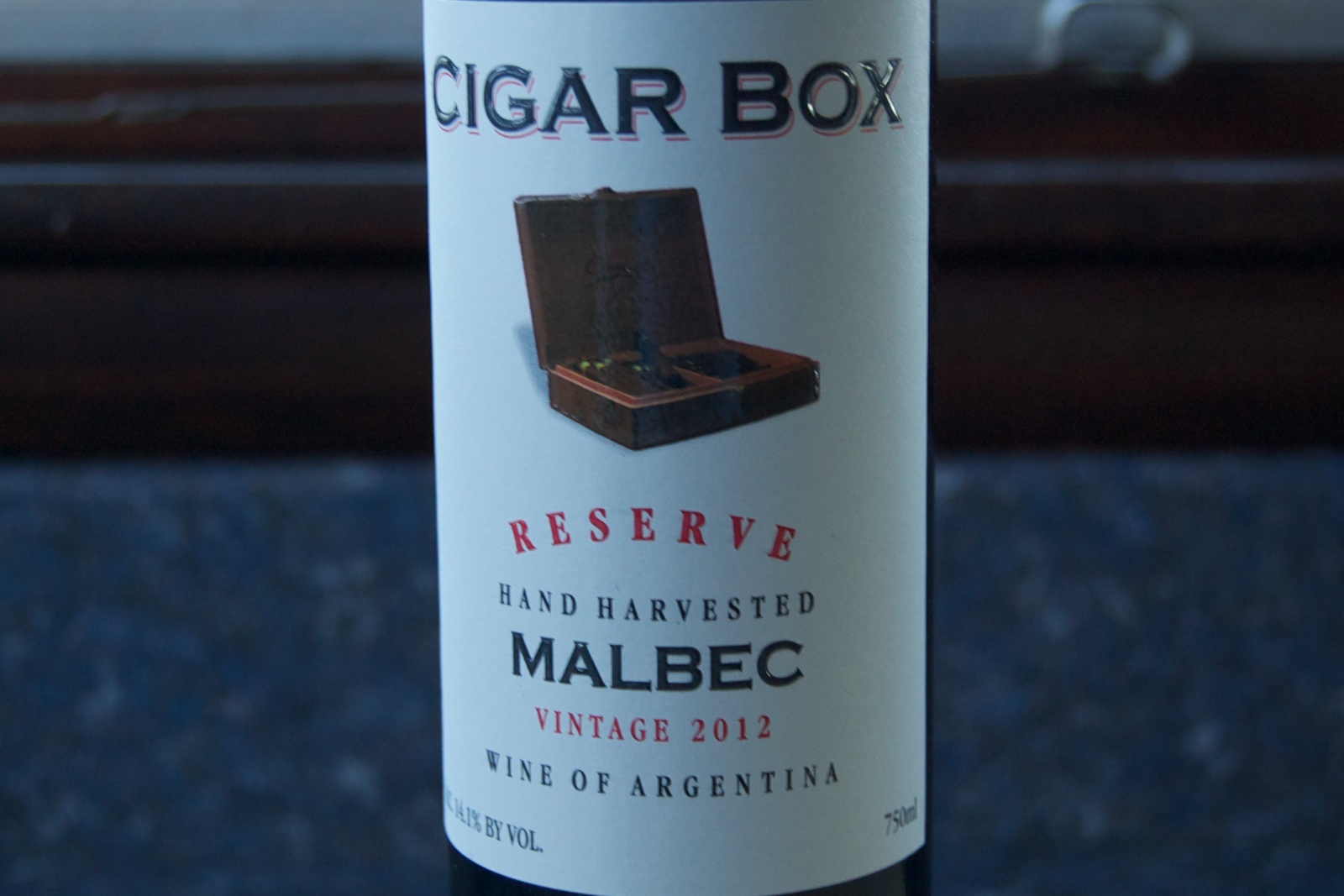 Weight at beginning of the day: 127.4 lbs. Weight at the beginning of the next day: 127.2 lbs.