What I ate: October 6, 2019
Breakfast: Bagel, lox and cream cheese on a homemade whole wheat bagel with tomato and red onion. And a mimosa.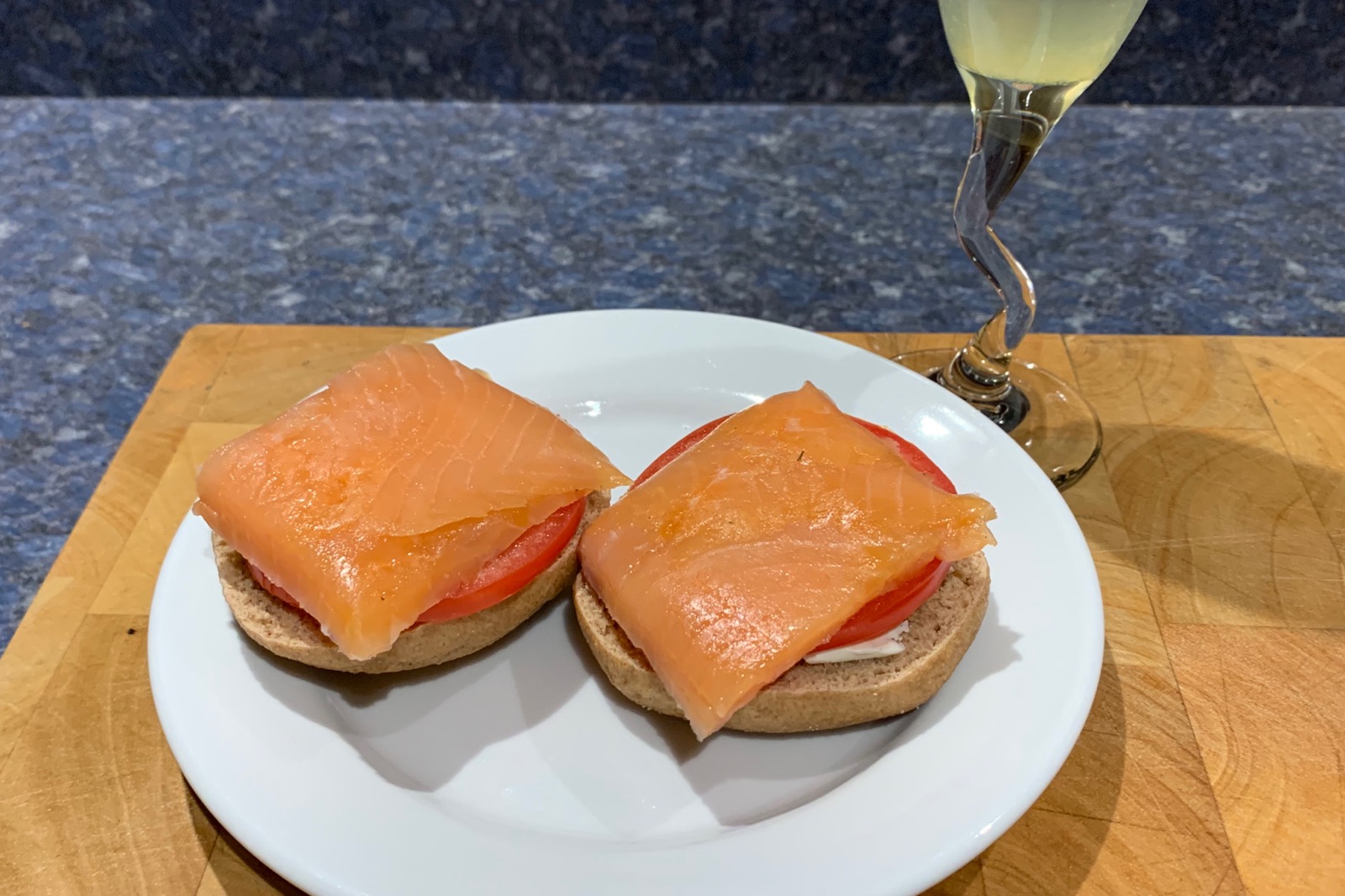 Made the filling for an spicy western omelette for Tuesday. And the filling for chorizo breakfast burrito with chorizo, onion, green pepper, jalapeño, and egg for breakfast Wednesday and Friday.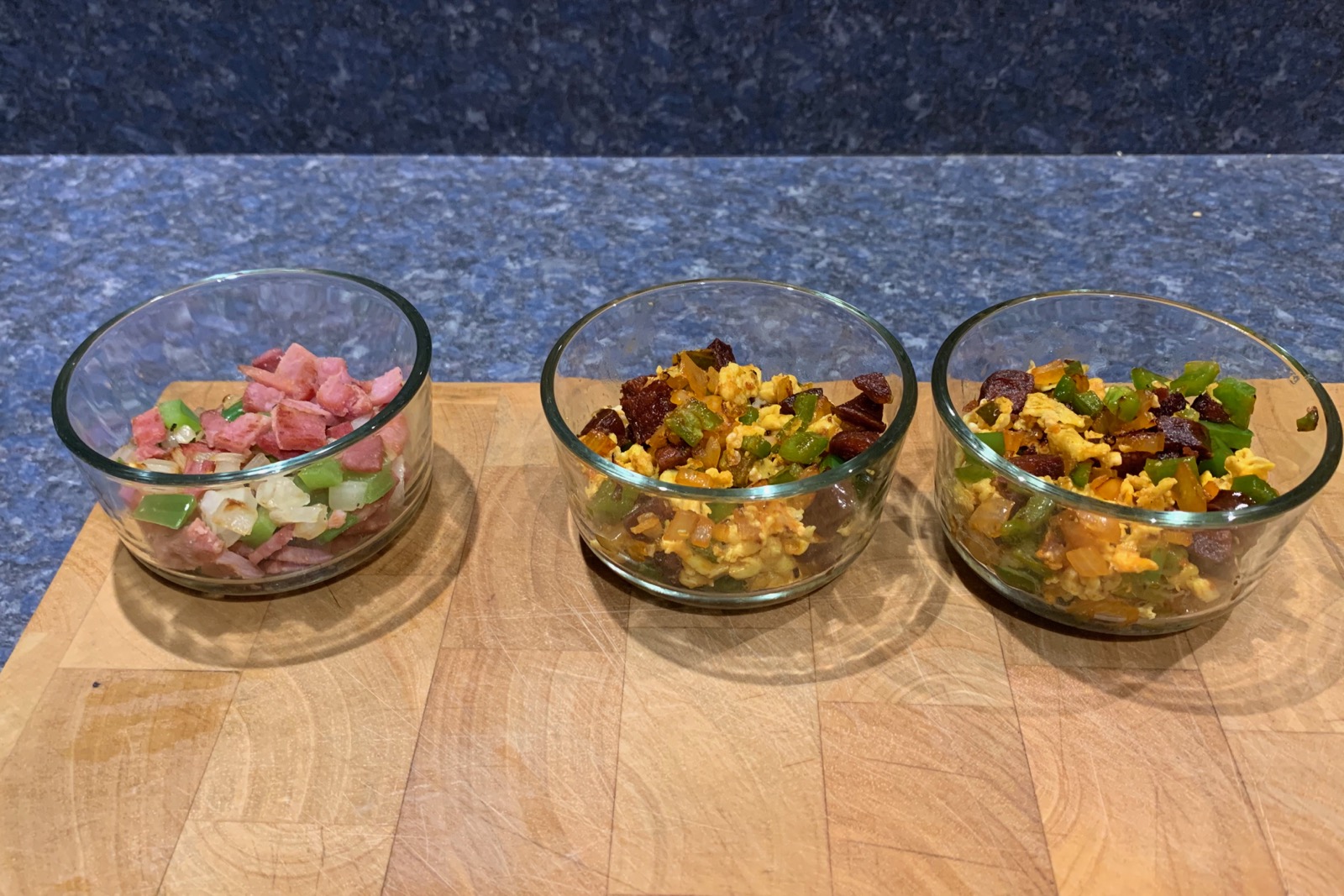 Snack: 1.0 oz. Sriracha chex mix and a spicy Blood Mary .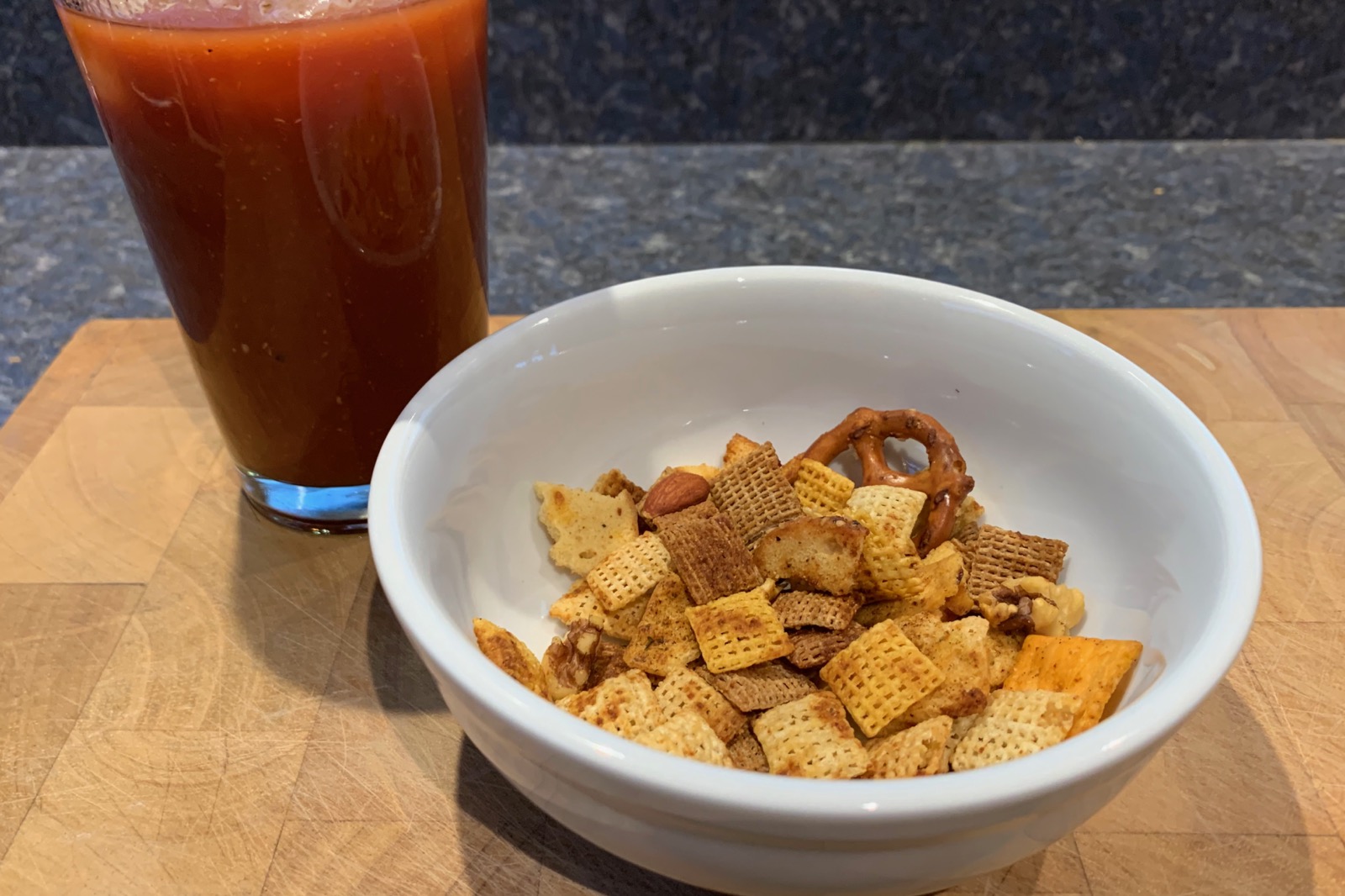 And, later, peanuts and trail mix.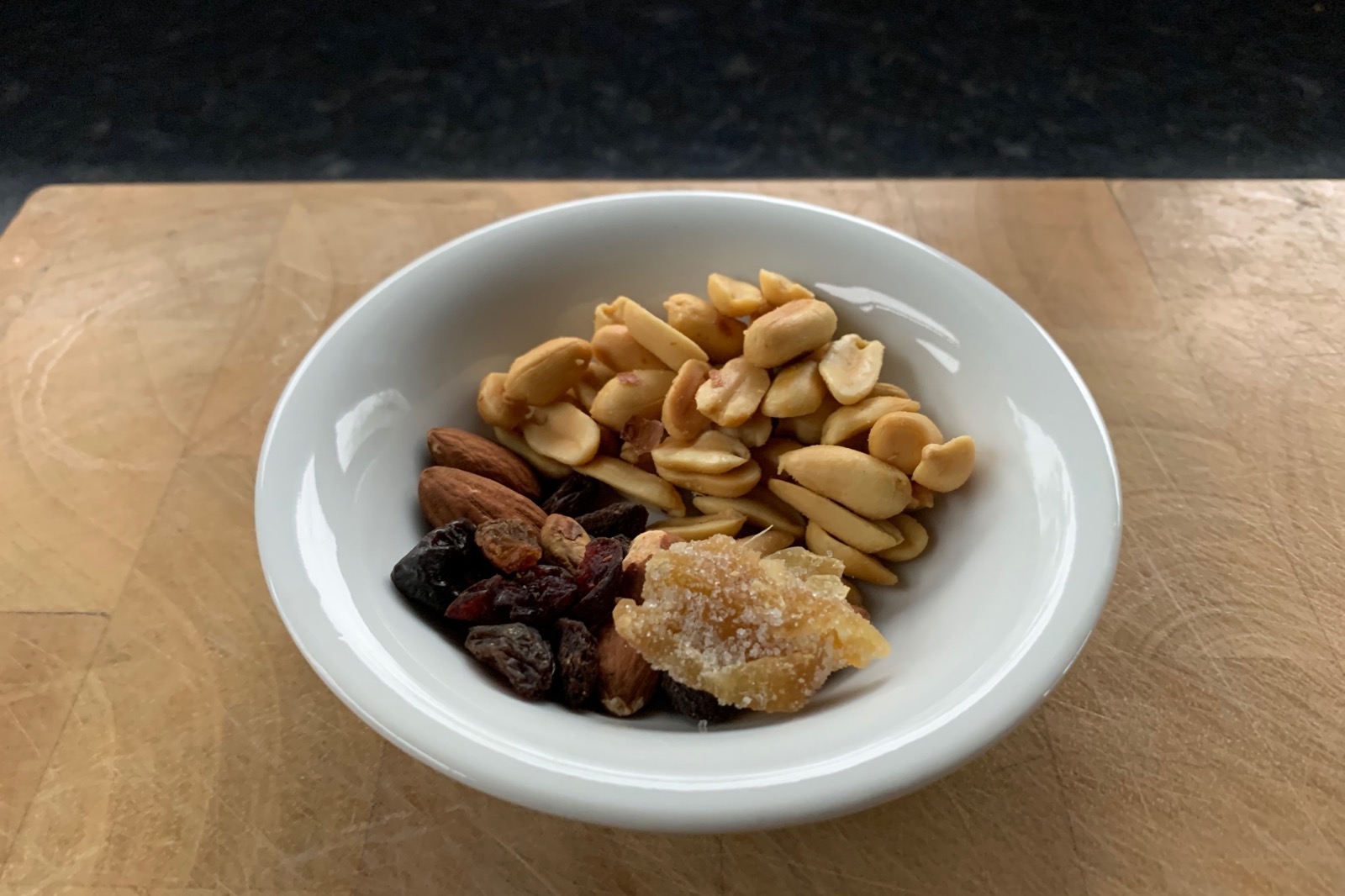 Lunch: BLT and Kettle Chips hot jalapeño potato chips.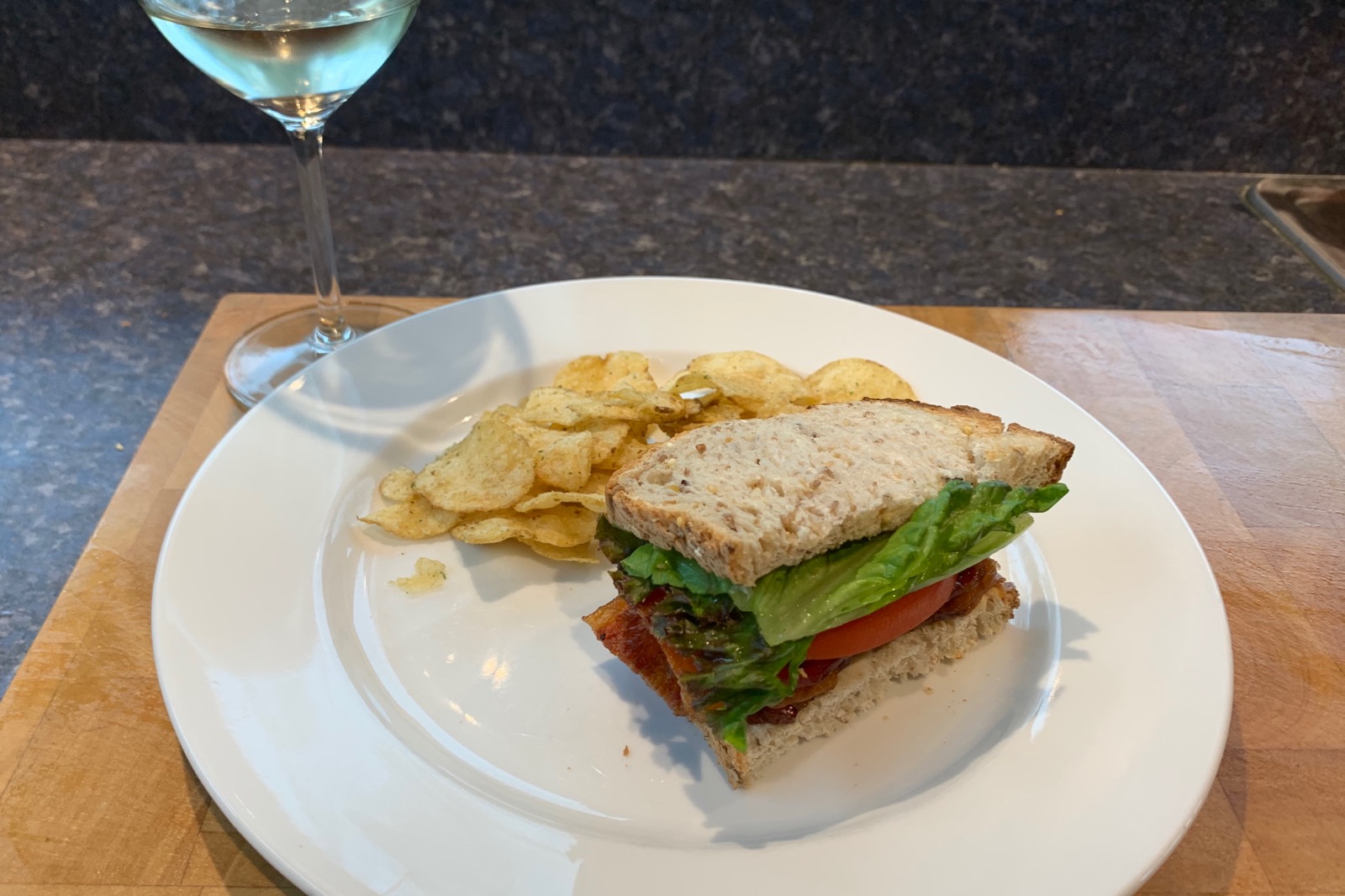 Got the large cheese pizza and dozen wings for $20 special from Gavin's in Sidney, NY. Vacuum sealed and froze the wings, 3 servings of 4 wings.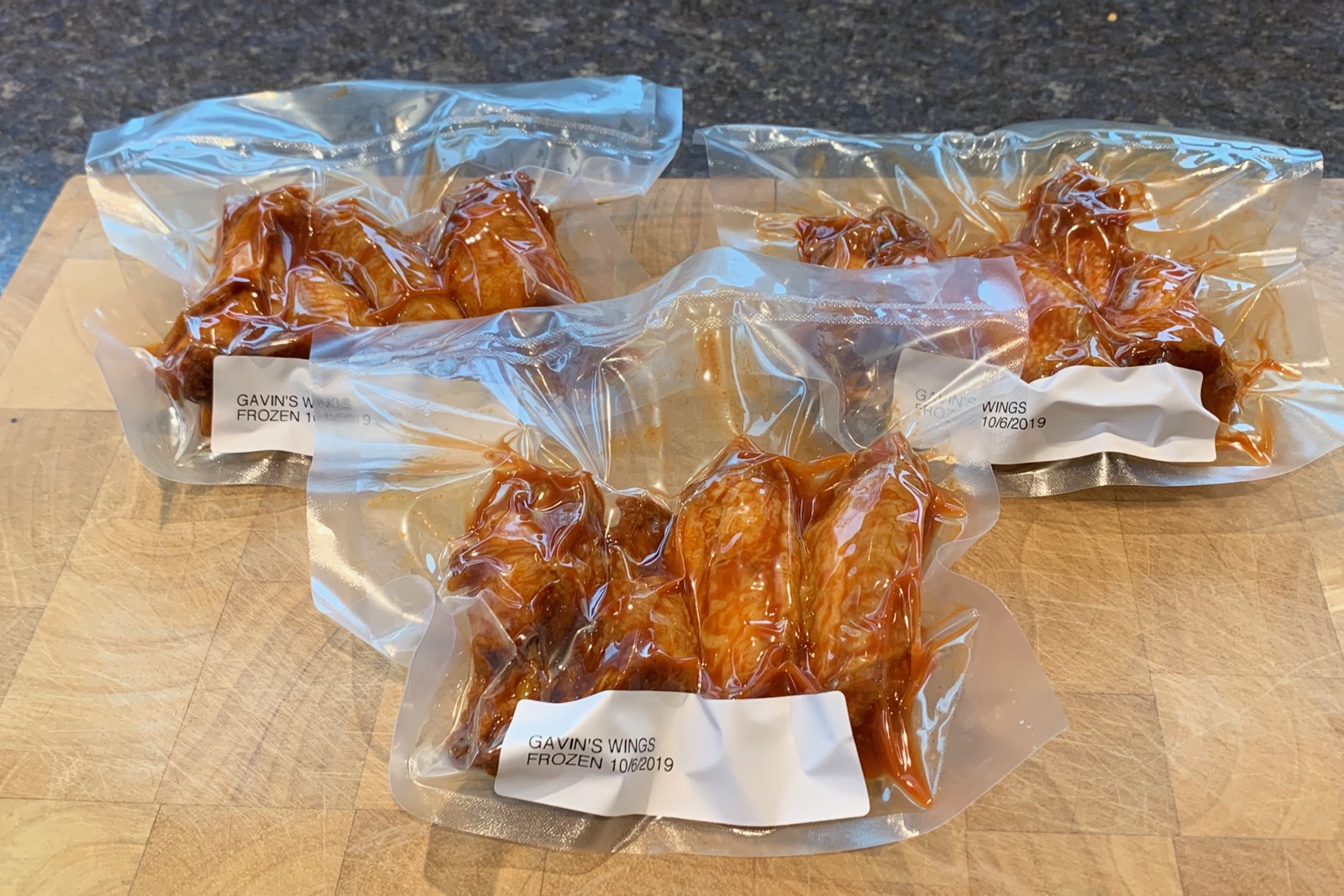 And vacuum sealed and froze most of the pizza. 3 packages of 1 1/2 slices, and 2 packages of 1 slice each.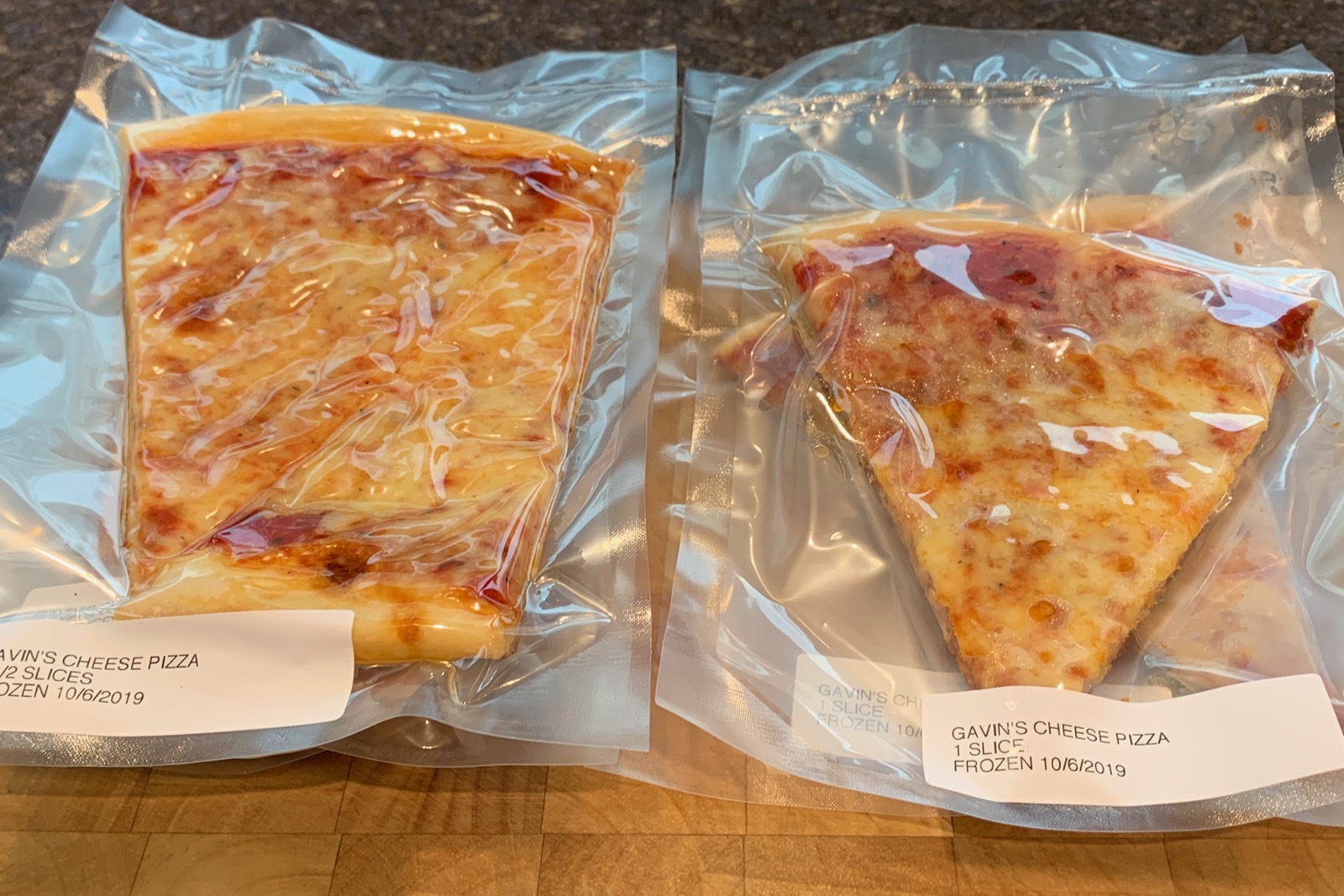 Snack: 1.0 oz. tortilla chips and guacamole. And, later, 1.0 oz. Doritos and a half glass of Bota Box malbec.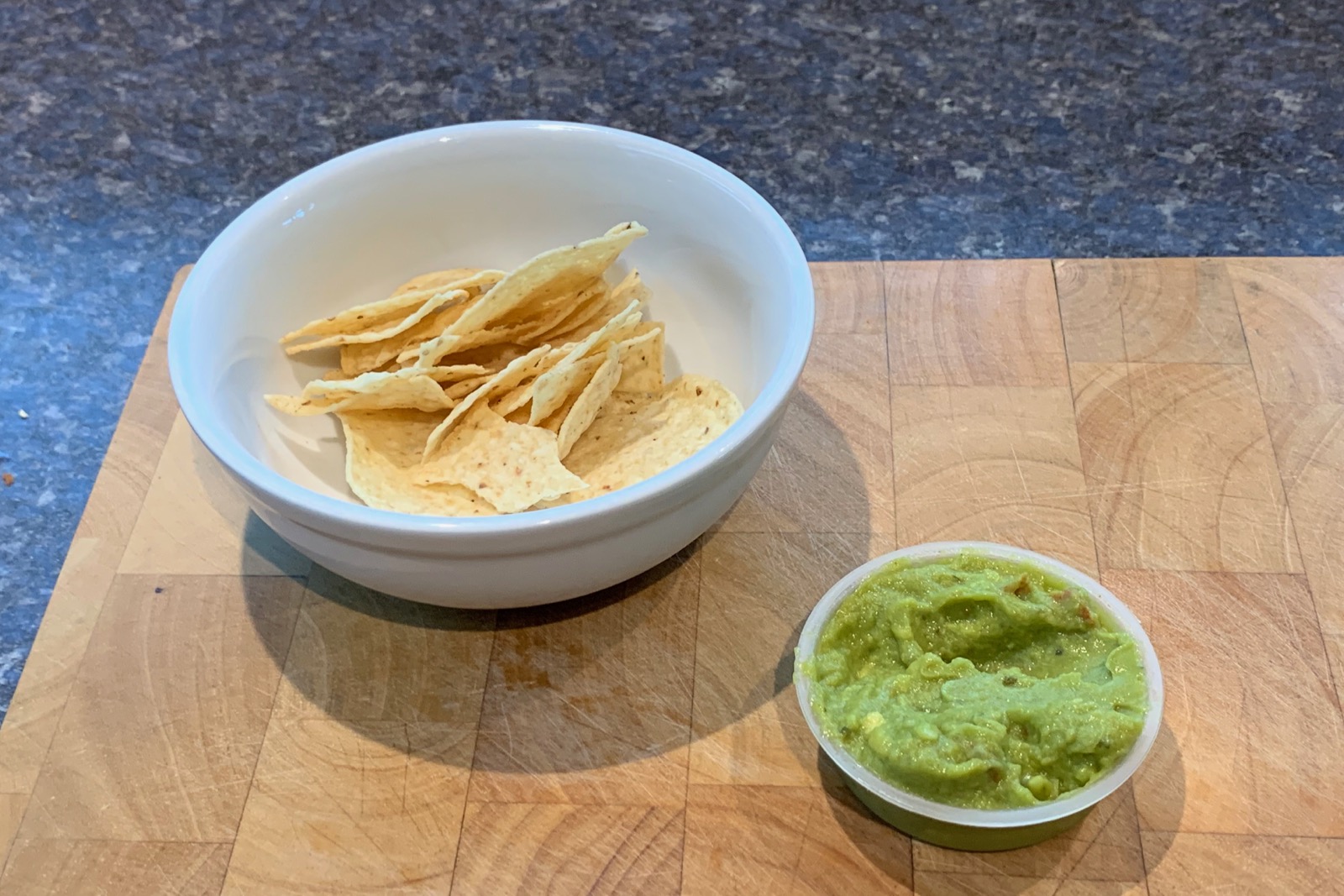 Dinner: 1 1/2 slices of Gavin's cheese pizza (previously frozen) with added pepperoni. And a glass of Bota Box malbec.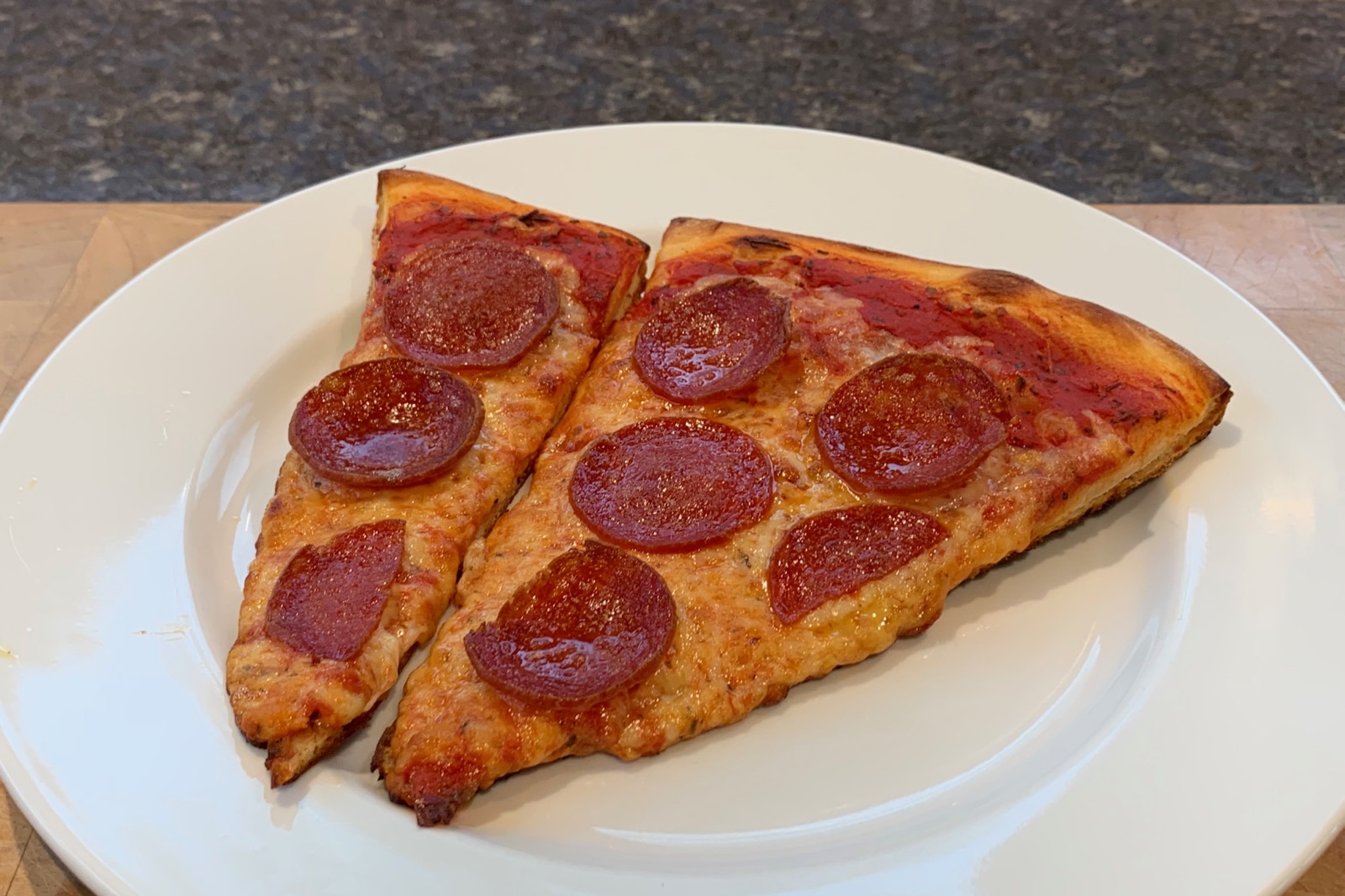 Weight at beginning of the day: 131.8 lbs. Weight at the beginning of the next day: 132.8 lbs.
I replaced my scale on August 7, 2019. When comparing to dates before then, add 2.8 pounds to the old value to match the current scale.