What I ate: August 1, 2022
Breakfast: Kimchi scrambled eggs on a bed of rice.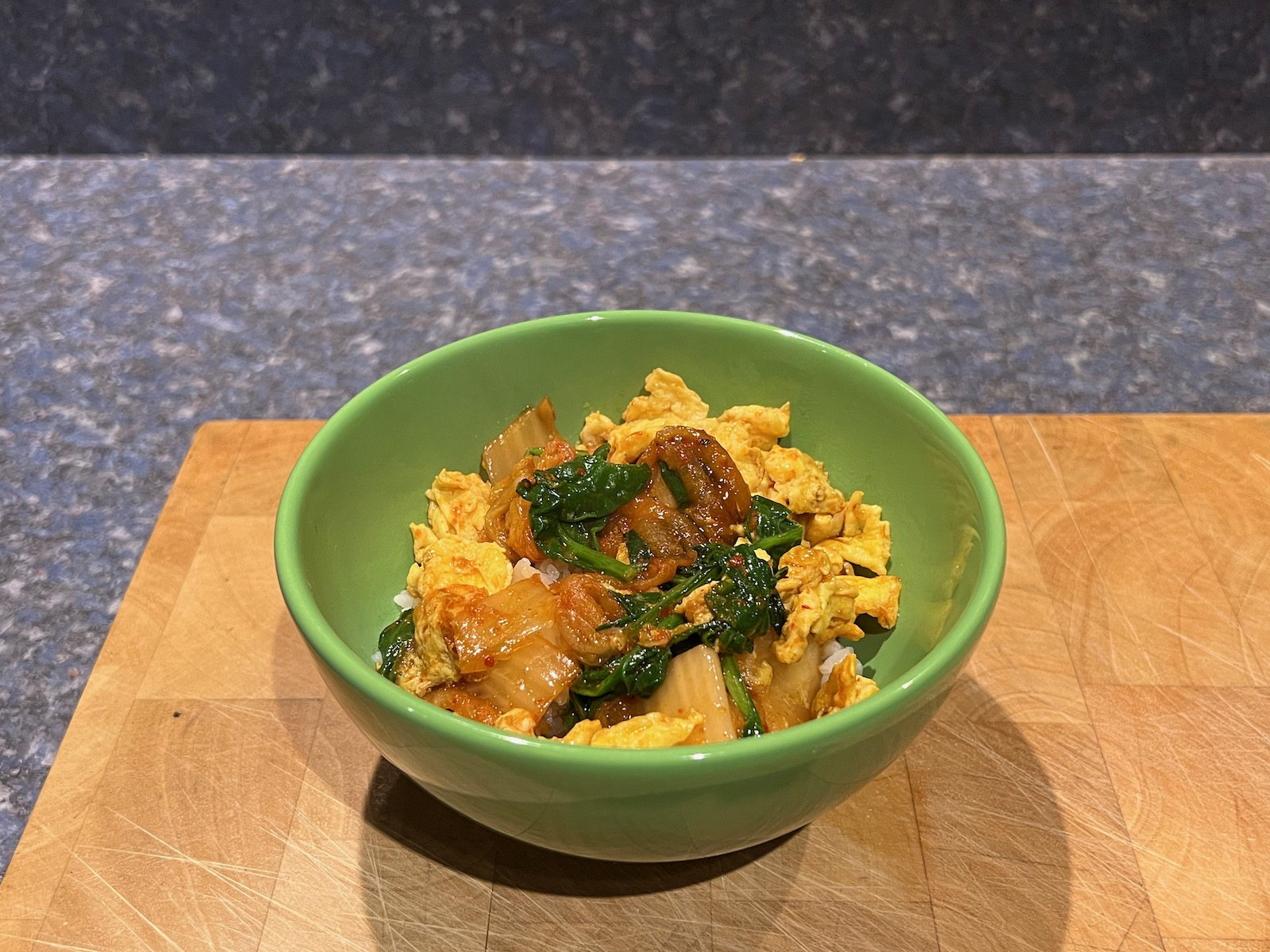 Snack: 1.0 oz. Sriracha chex mix. And, later, 0.8 oz. peanuts.
Lunch: Roast beef on ciabatta roll. With 3.0 oz. deli roast beef, horseradish, mayo, and lettuce. And a few Kettle Chips hot jalapeño potato chips.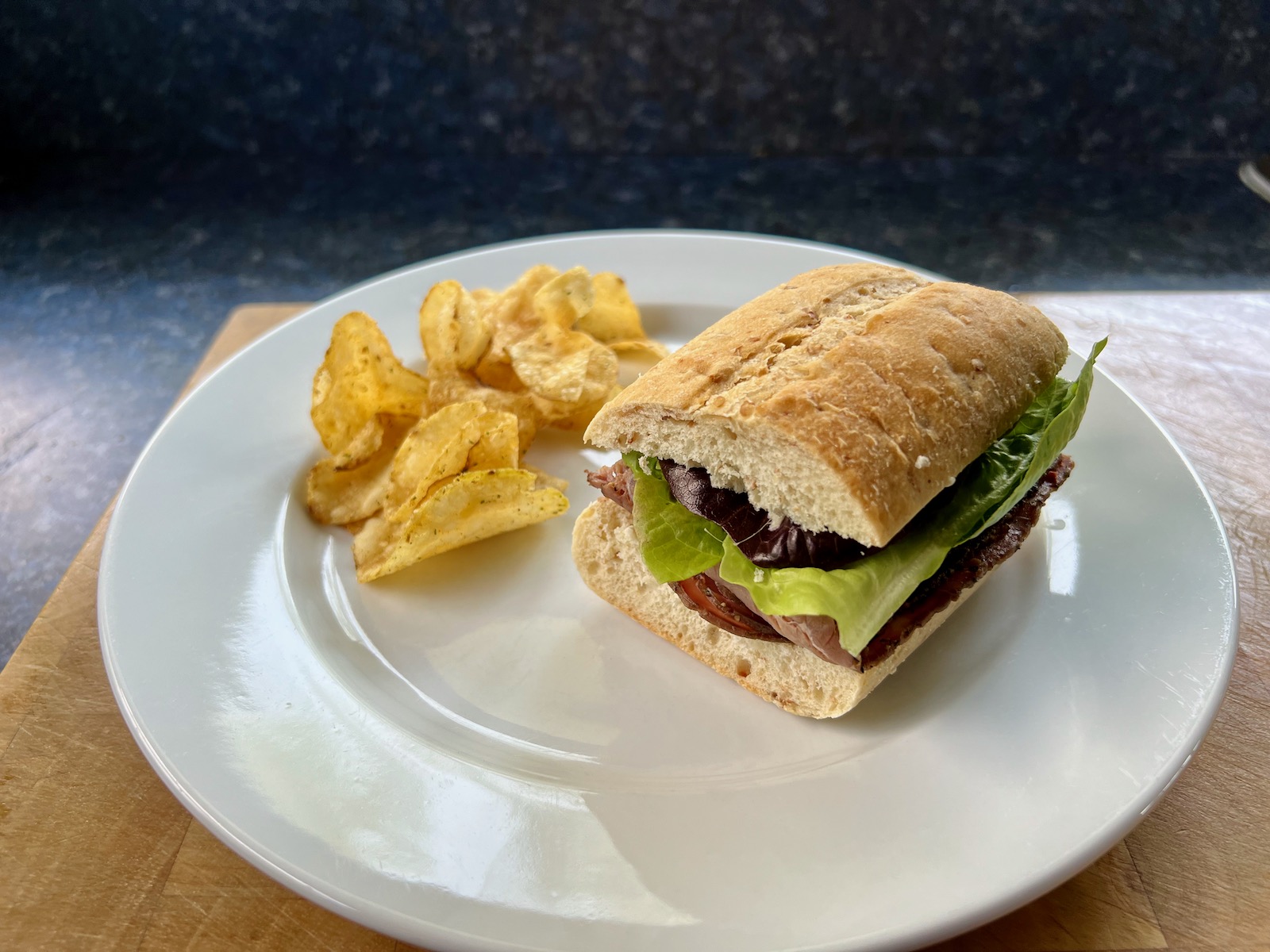 Grilled some NY strip steaks. Vacuum sealed and frozen to replenish my supply of cooked steaks I can quickly reheat from frozen in the sous vide for an easy dinner.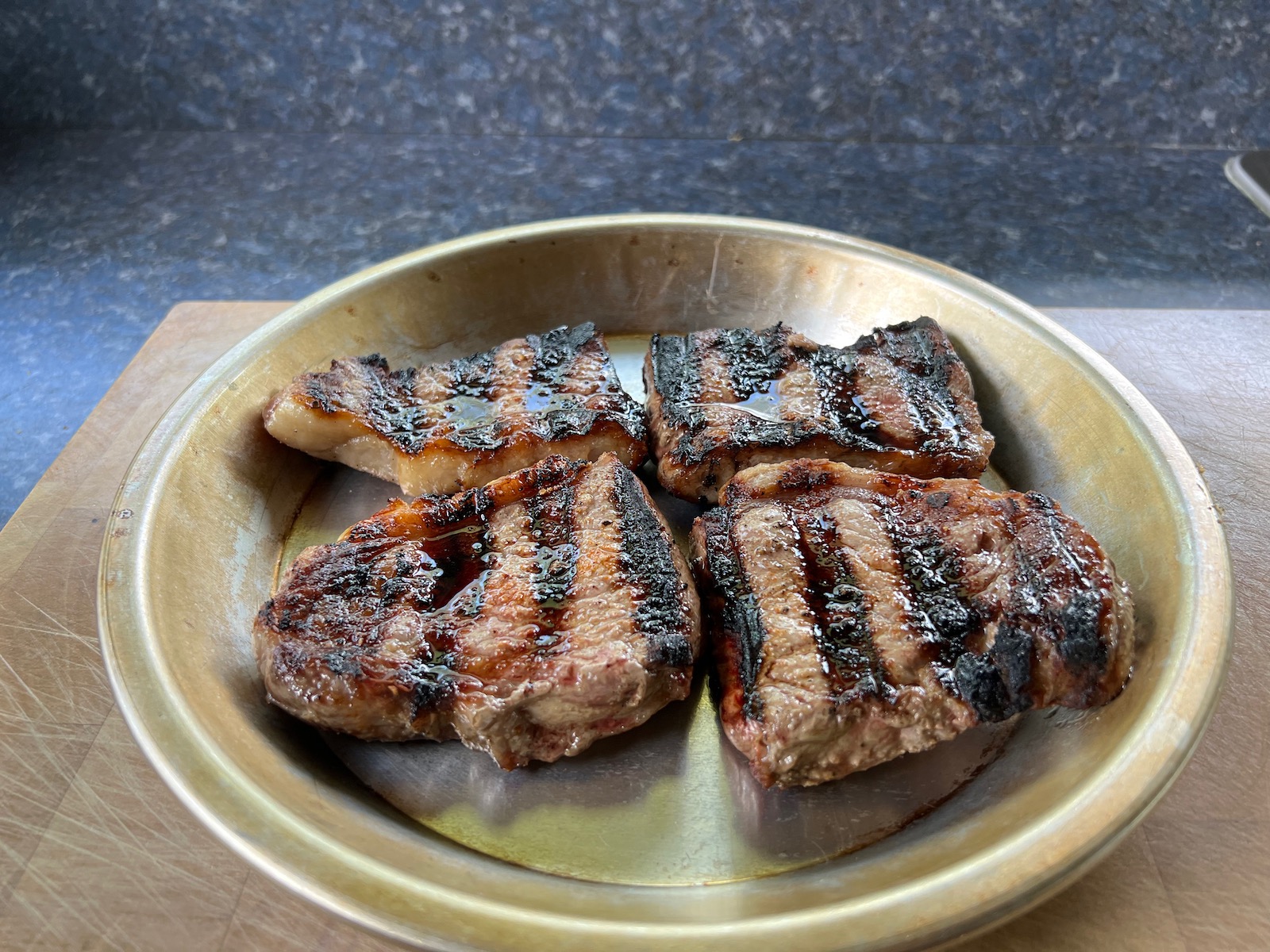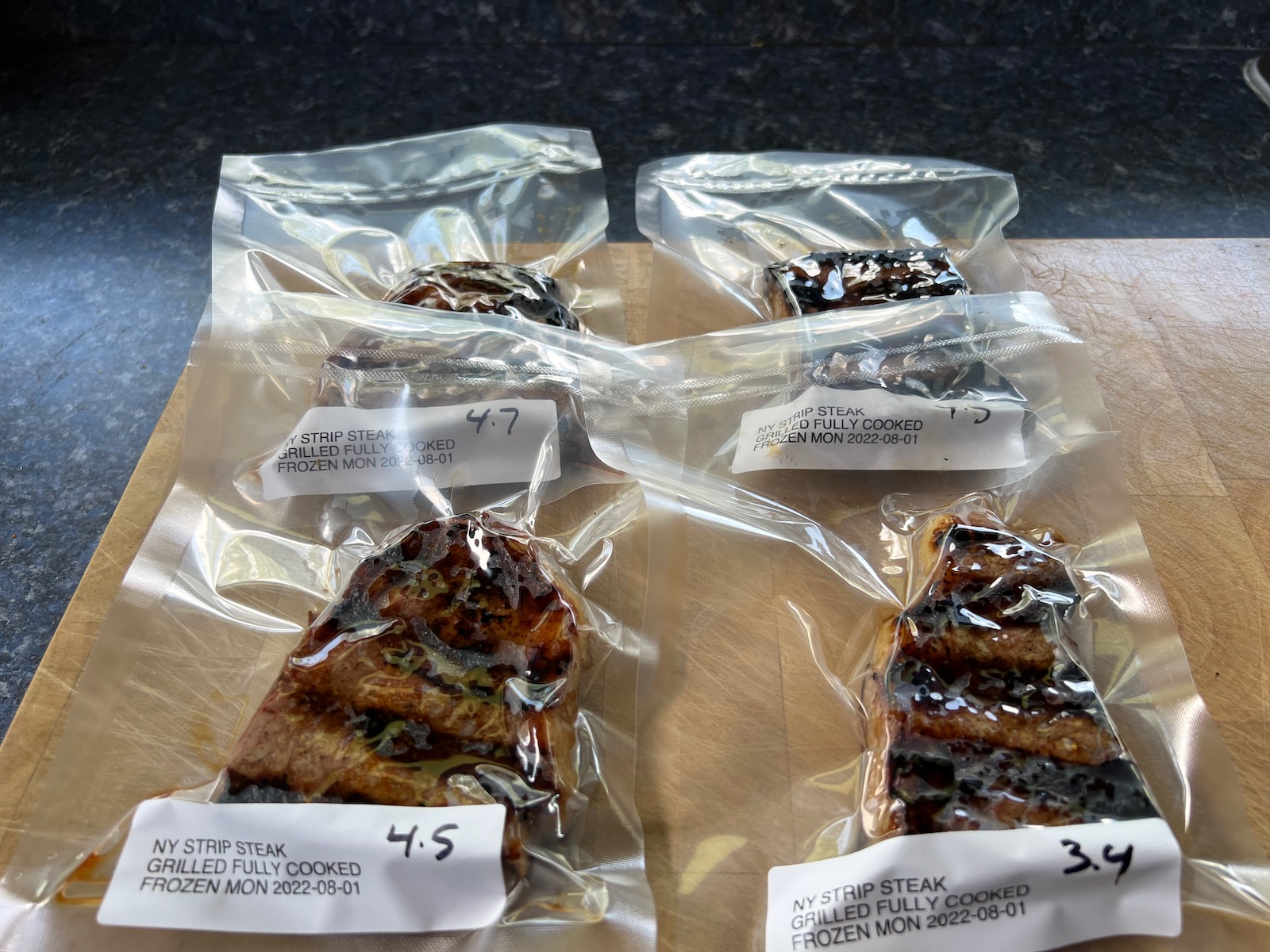 Snack: 1.0 oz. habanero almonds.
Dinner: Steak frites. And a glass of Bota Box cabernet sauvignon. With 4.5 oz. NY strip steak (after cooking, though that included some fat) and 2.5 oz. potato wedges (frozen, deep fried).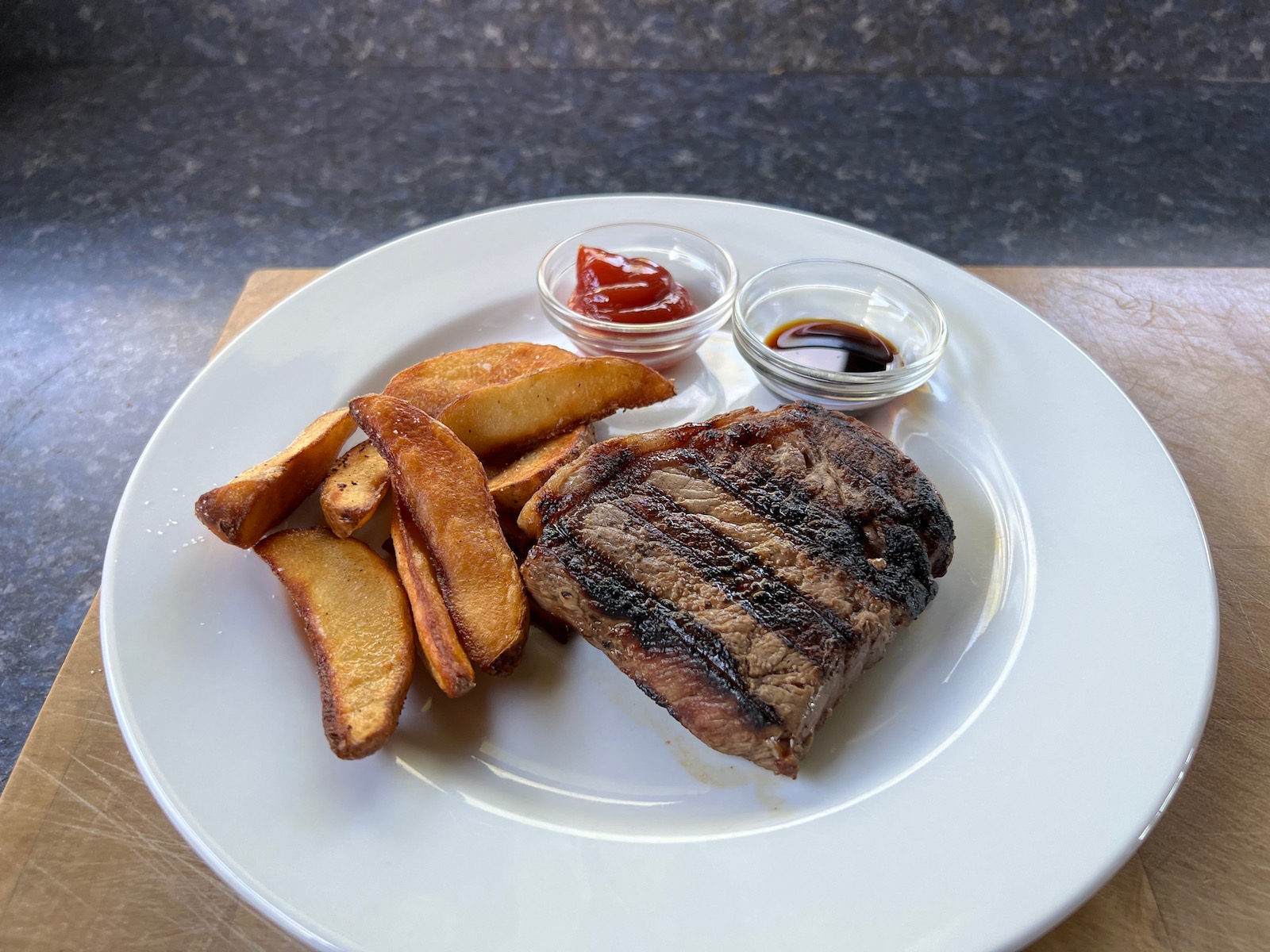 Weight at beginning of the day: 129.4 lbs.
Weight at the beginning of the next day: 129.2 lbs.
I replaced my scale on August 7, 2019. When comparing to dates before then, add 2.8 pounds to the old value to match the current scale.