What I ate: November 18, 2022
Breakfast: Chorizo breakfast burrito with chorizo, onion, green pepper, jalapeño, and egg. Reheat of the filling I cooked Sunday in a freshly heated Mission carb balance tortilla.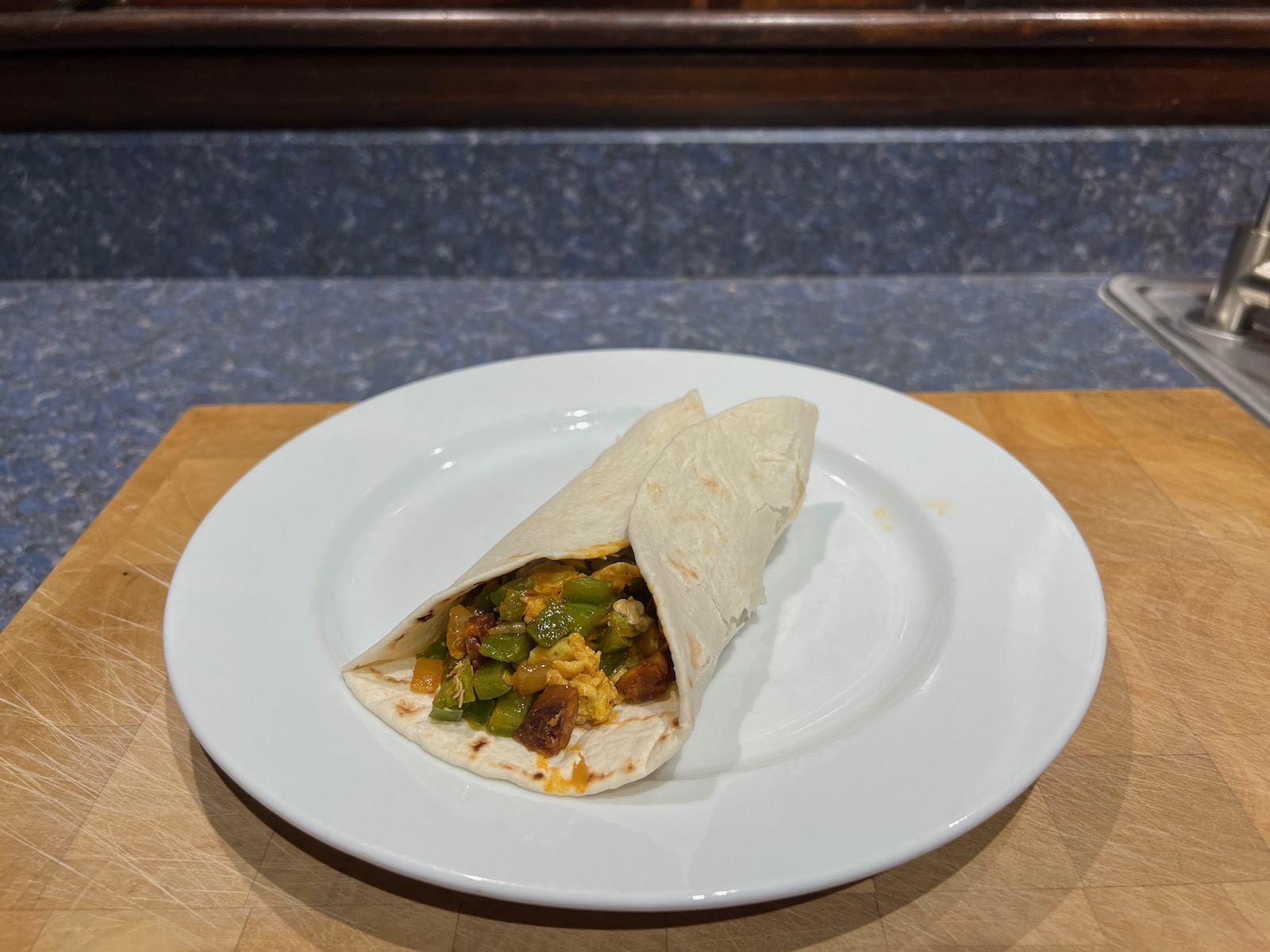 Snack: 1.0 oz. Sriracha chex mix. And, later, 0.8 oz. peanuts, 136 cal.
Lunch: Chicken salad half sandwich with 2.5 oz. chicken salad on a slice of Heidelberg wheat bread, cut in half, and Kettle Chips jalapeño potato chips and a dill pickle.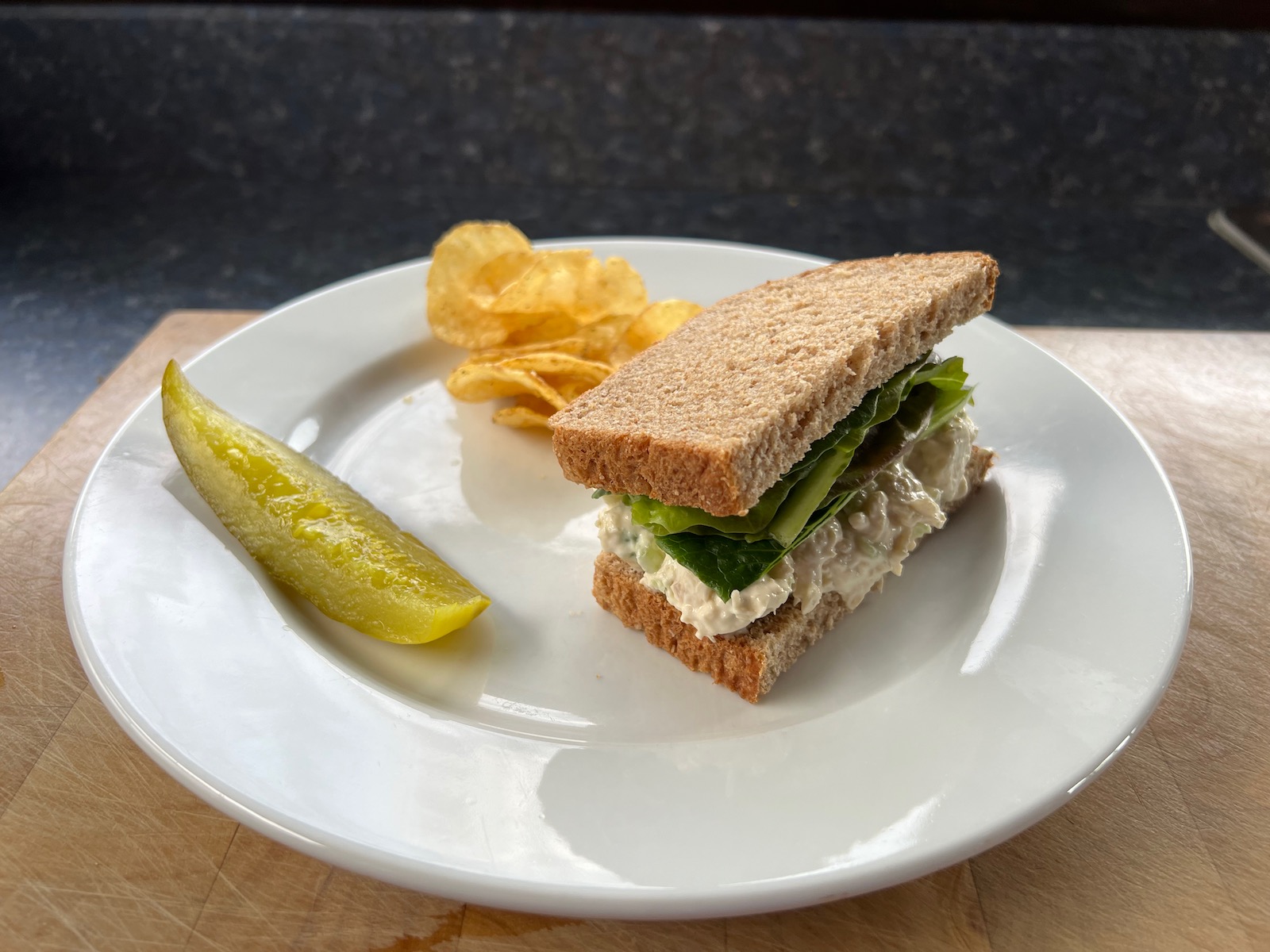 Snack: 1.0 oz. habanero almonds.
Dinner: Soft pork tacos, chips with queso, and a small Sauza Hornitos tequila on the rocks.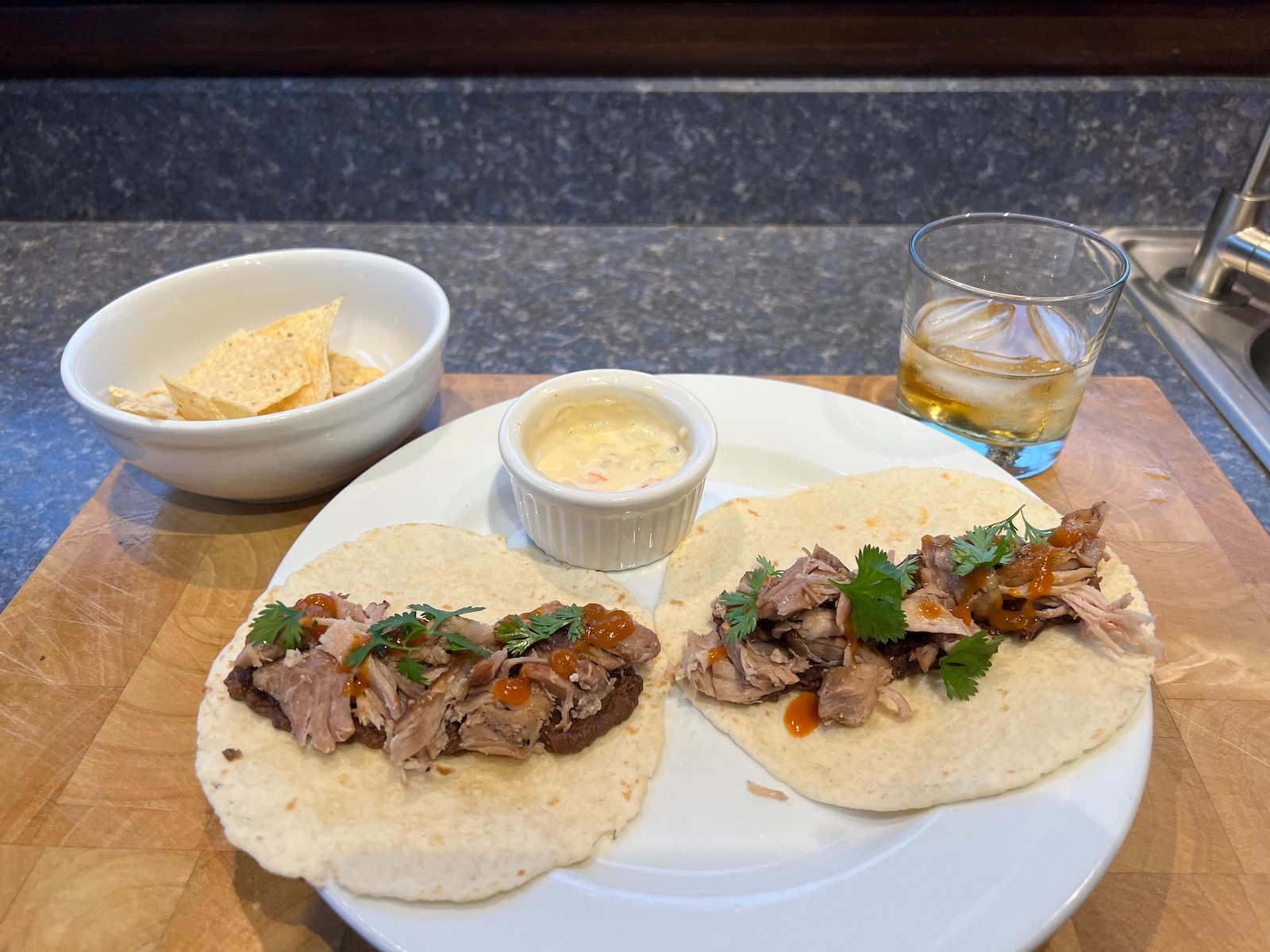 Weight at beginning of the day: 131.8 lbs. Weight at the beginning of the next day: 131.6 lbs.