What I ate: November 23, 2022
Breakfast: Chorizo breakfast burrito with chorizo, onion, green pepper, jalapeño, and egg. Reheat of the filling I cooked Sunday in a freshly heated Mission carb balance tortilla.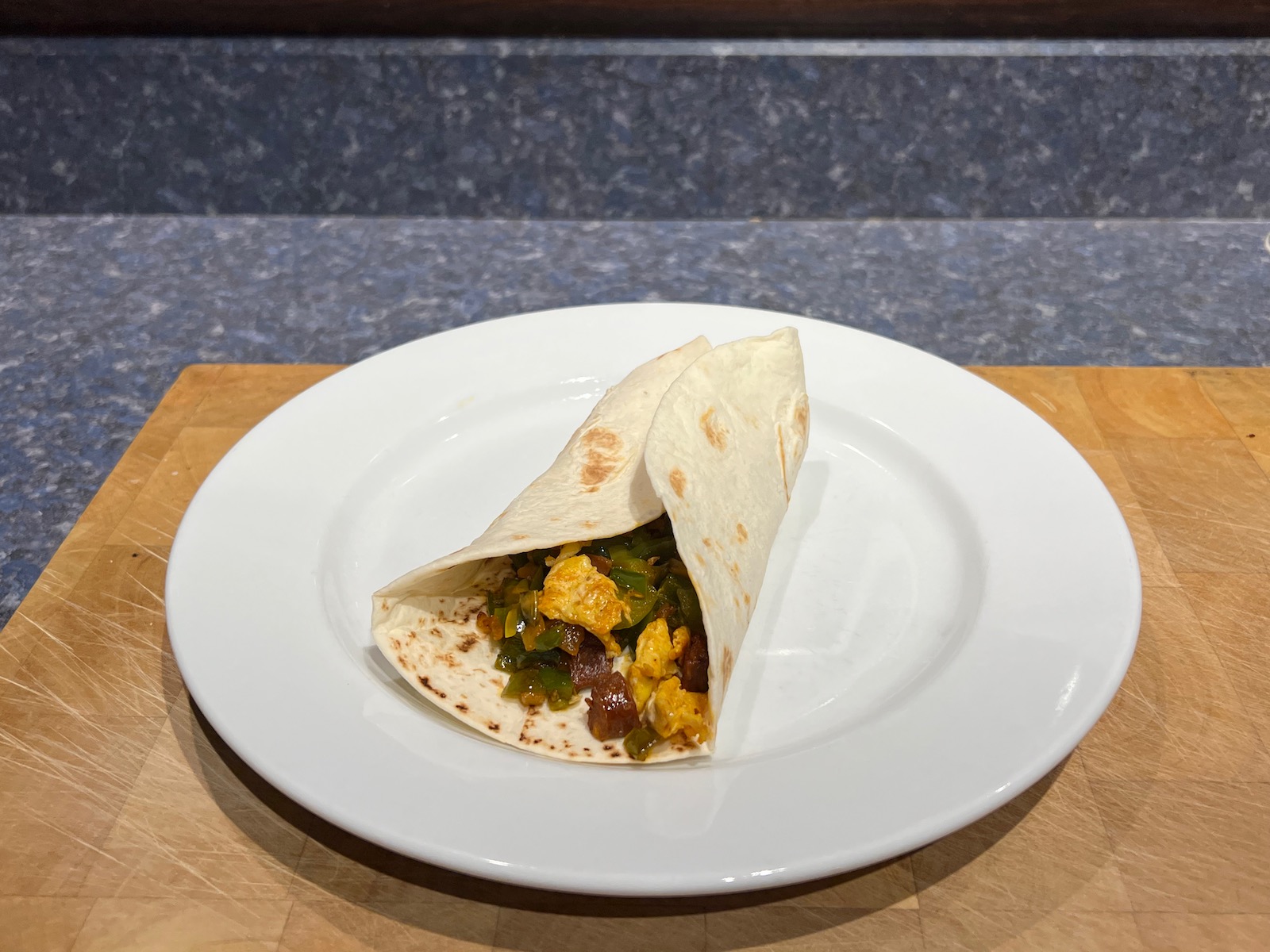 Snack: 1.0 oz. Sriracha chex mix. And, later, 0.8 oz. peanuts.
A homemade Spicy Bloody Mary. And, later, half a blueberry muffin and a coffee with Jameson.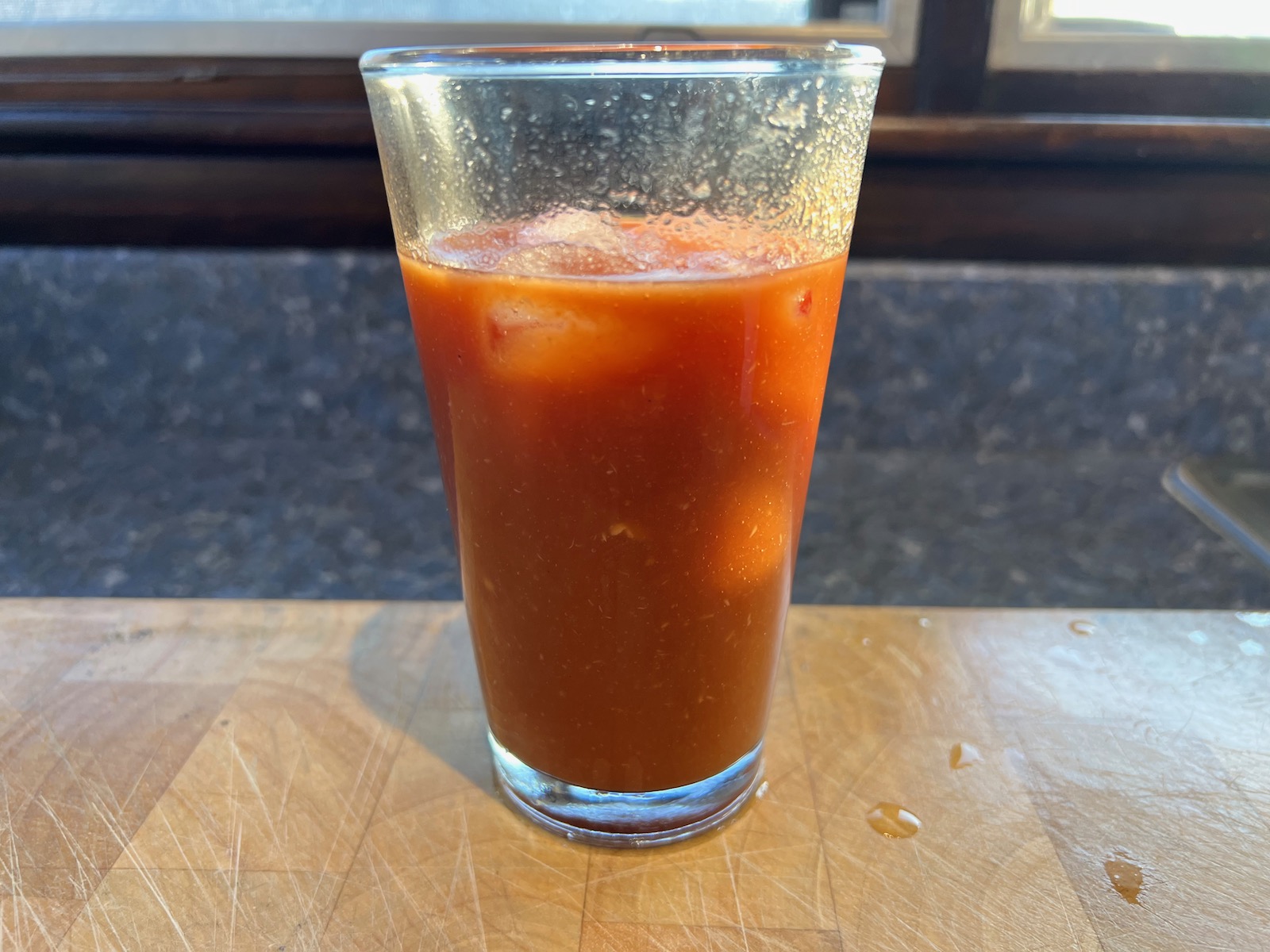 Lunch: Roast beef bagel sandwich. With 2.8 oz. deli roast beef, horseradish, mayo, and lettuce on a half of a Everything Bagelry (Unadilla, NY) plain bagel. With a few Kettle Chips jalapeño potato chips and a dill pickle spear.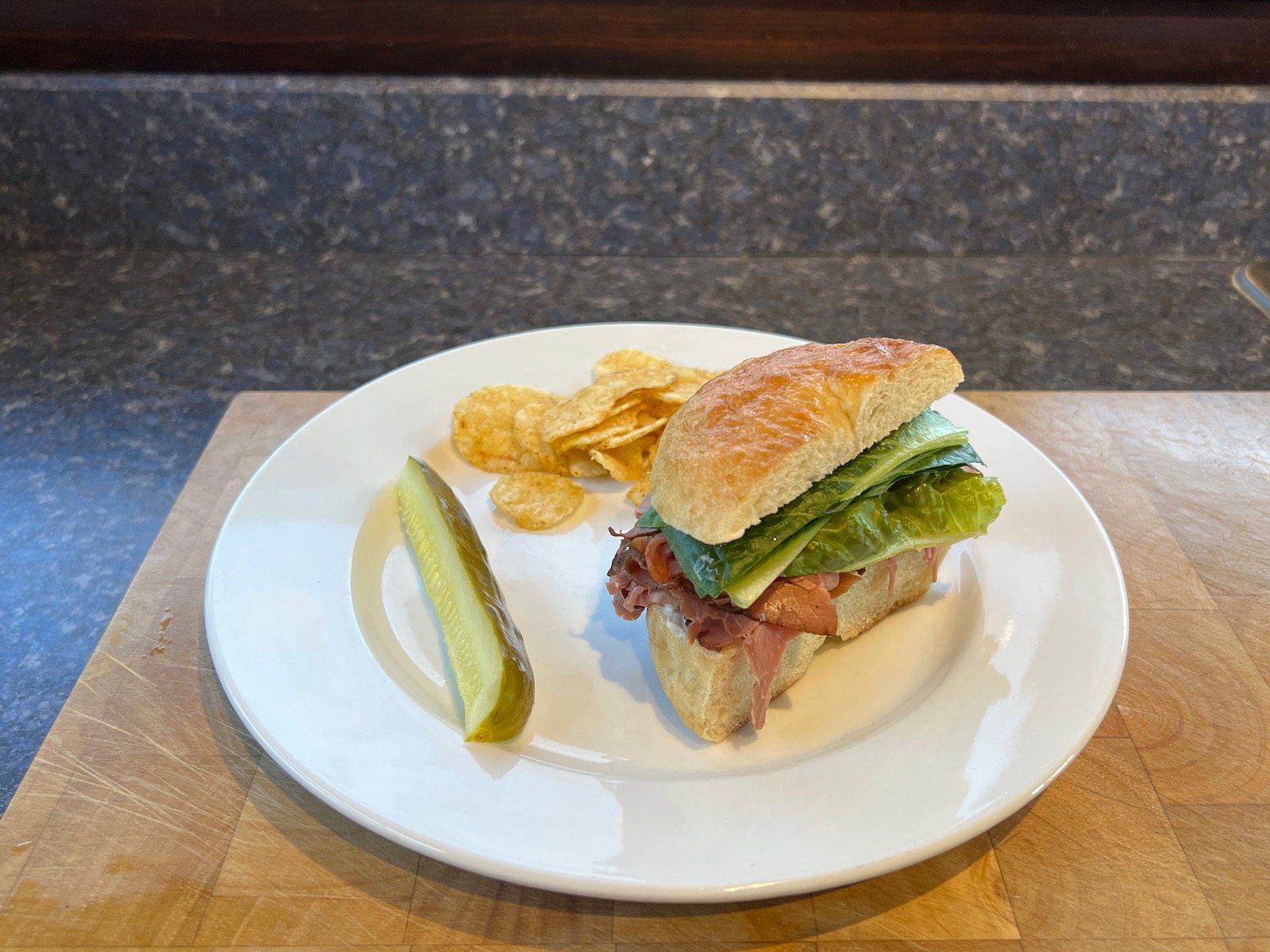 Snack: 4 crackers with Vermont Creamery everything goat cheese. And a half glass of Bota Box sauvignon blanc.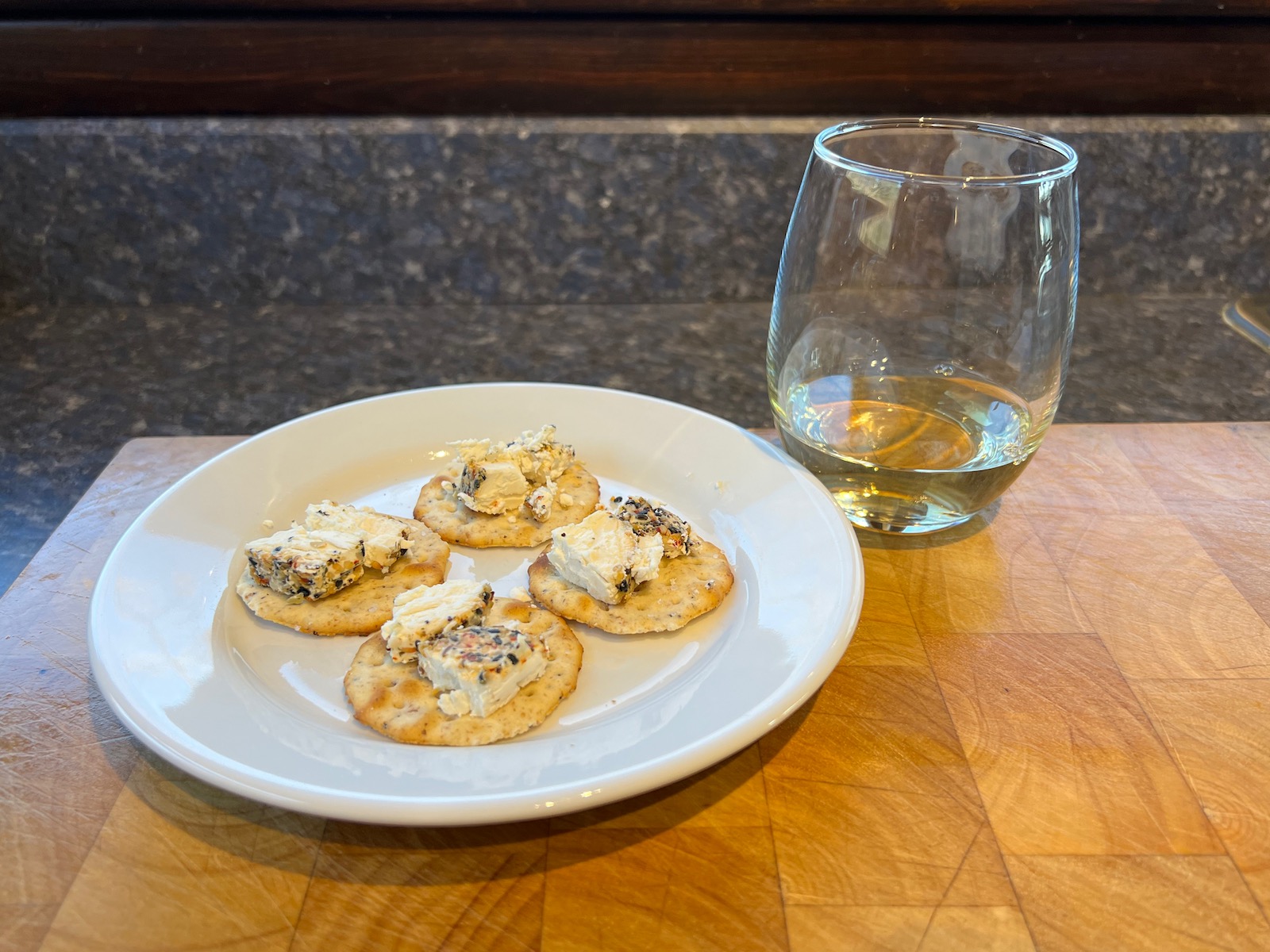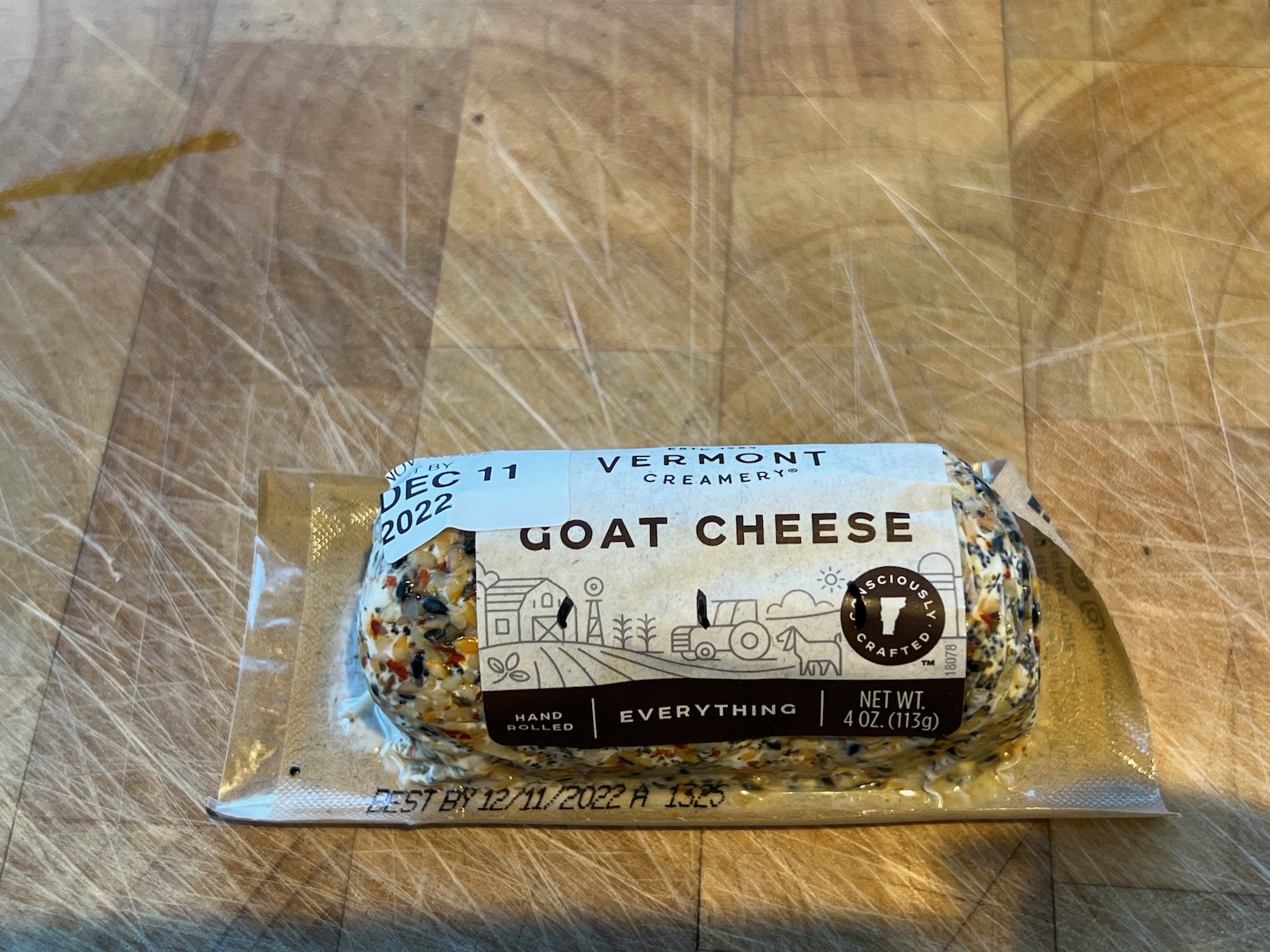 Prepared turkey dinner 2022. I'm actually going out to eat for Thanksgiving, but I like to have leftover servings in the freezer so I made turkey, gravy, mashed potatoes, and dressing. And also froze some servings for turkey sandwich and made turkey stock.
Dinner: 2 slices of sausage, green pepper, and mushroom pizza from Gavin's in Sidney, NY, previously vacuum sealed and frozen. And a glass of Bota Box cabernet sauvignon.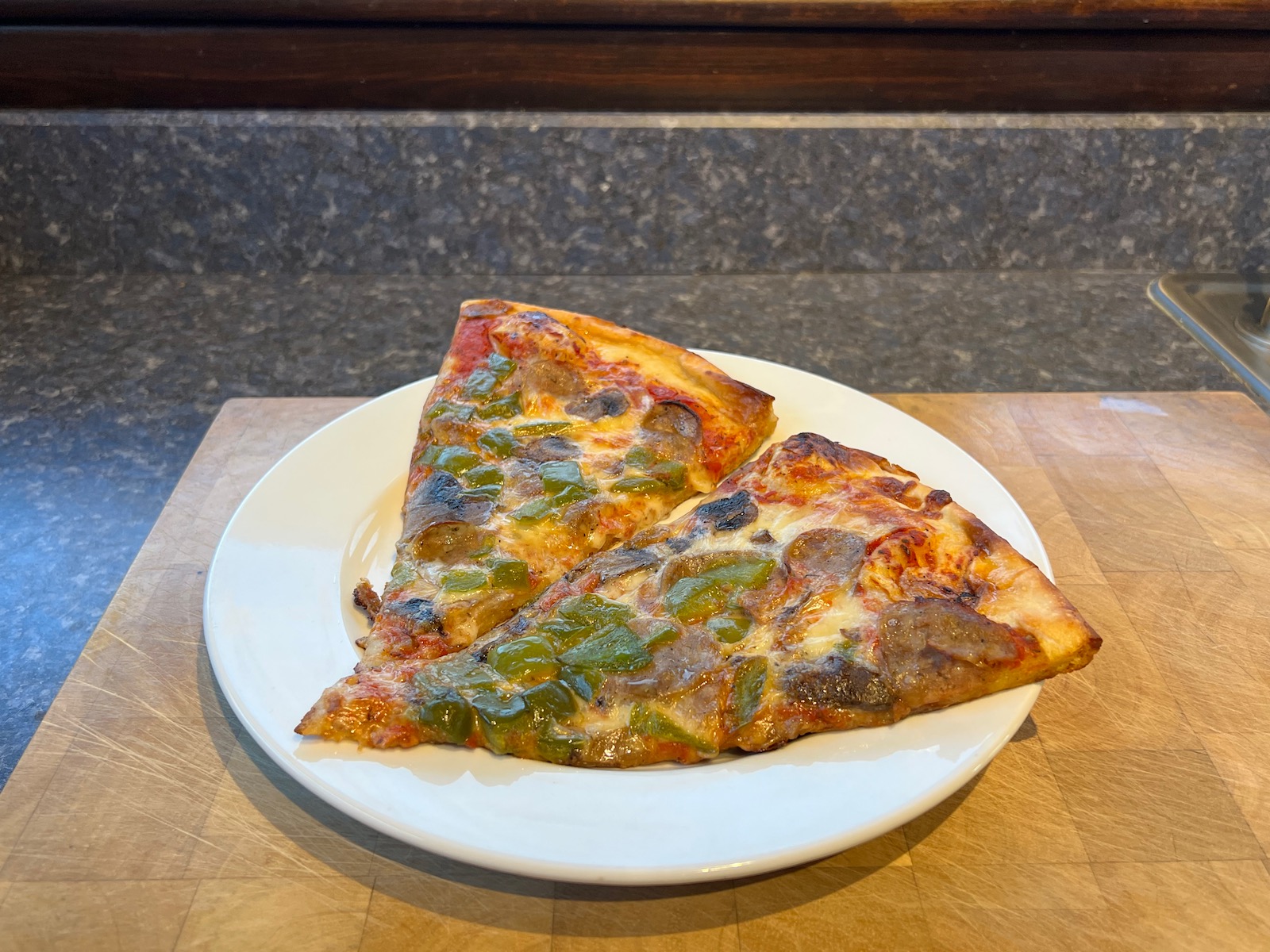 Weight at beginning of the day: 131.4 lbs. Weight at the beginning of the next day: 131.8 lbs.