What I ate: January 23, 2023
Breakfast: Kimchi scrambled eggs on a bed of rice.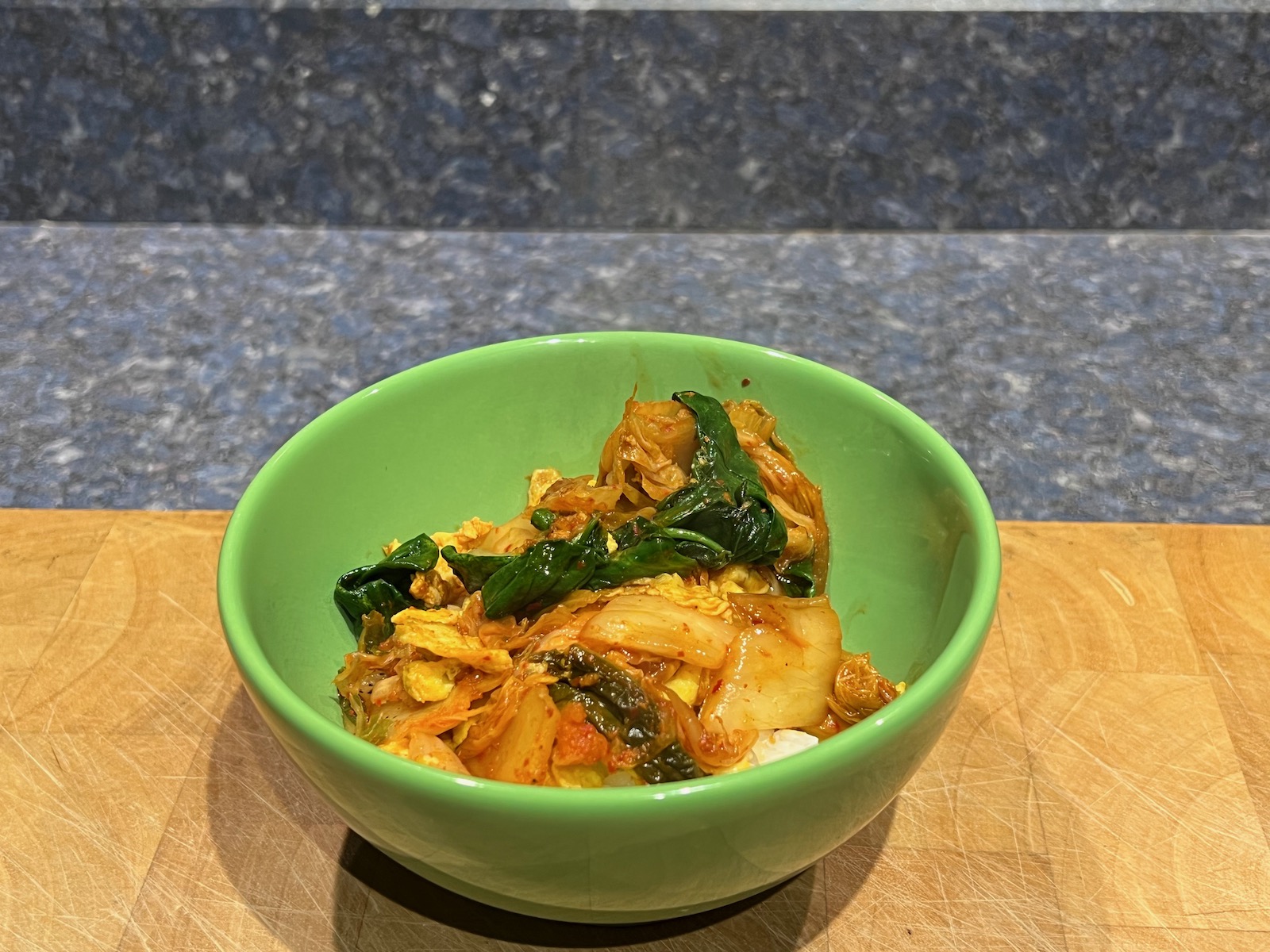 Snack: 1.0 oz. Sriracha chex mix. And, later, 0.8 oz. peanuts. And 1.0 oz. Japanese rice crackers.
Lunch: Spicy black bean veggie burger a few Lays kettle cooked mesquite barbecue potato chips.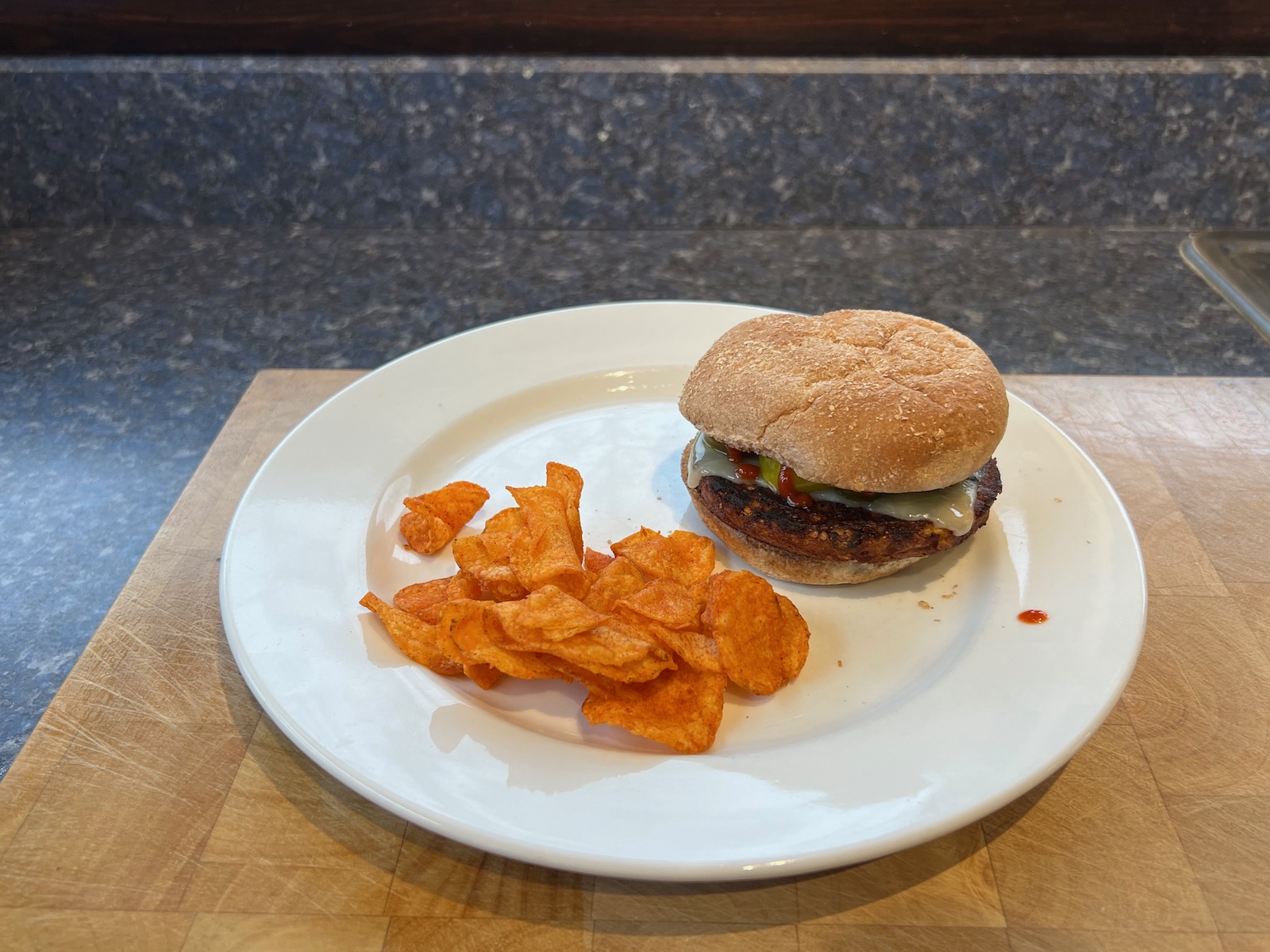 Snack: 1.0 oz. habanero almonds.
Dinner: Roasted pork and rice.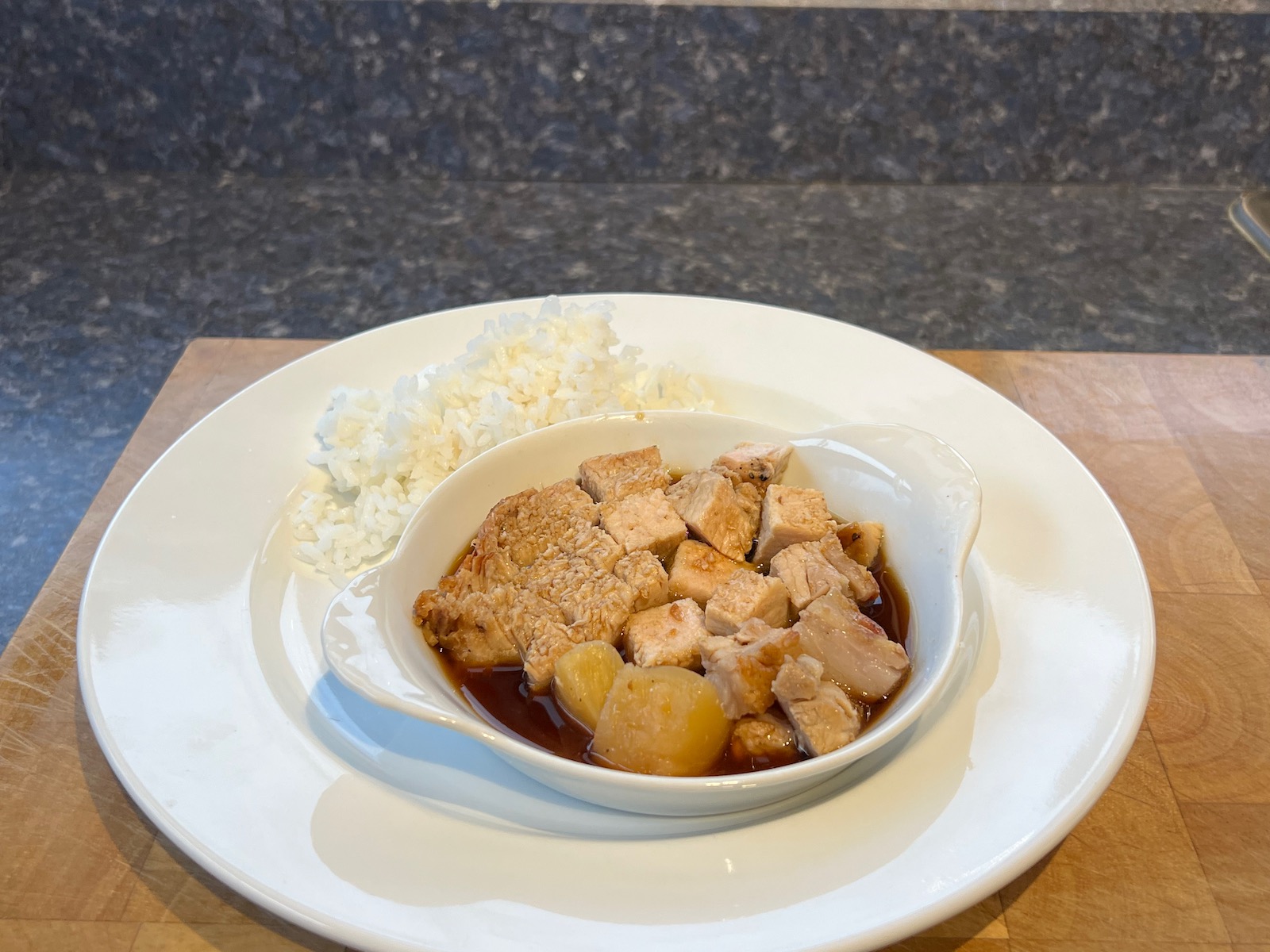 Weight at beginning of the day: 131.2 lbs. Weight at the beginning of the next day: 130.4 lbs.