What I ate: January 27, 2023
Breakfast: Chorizo breakfast burrito with chorizo, onion, green pepper, jalapeño, and egg. Reheat of the filling I cooked Sunday in a freshly heated Mission carb balance tortilla.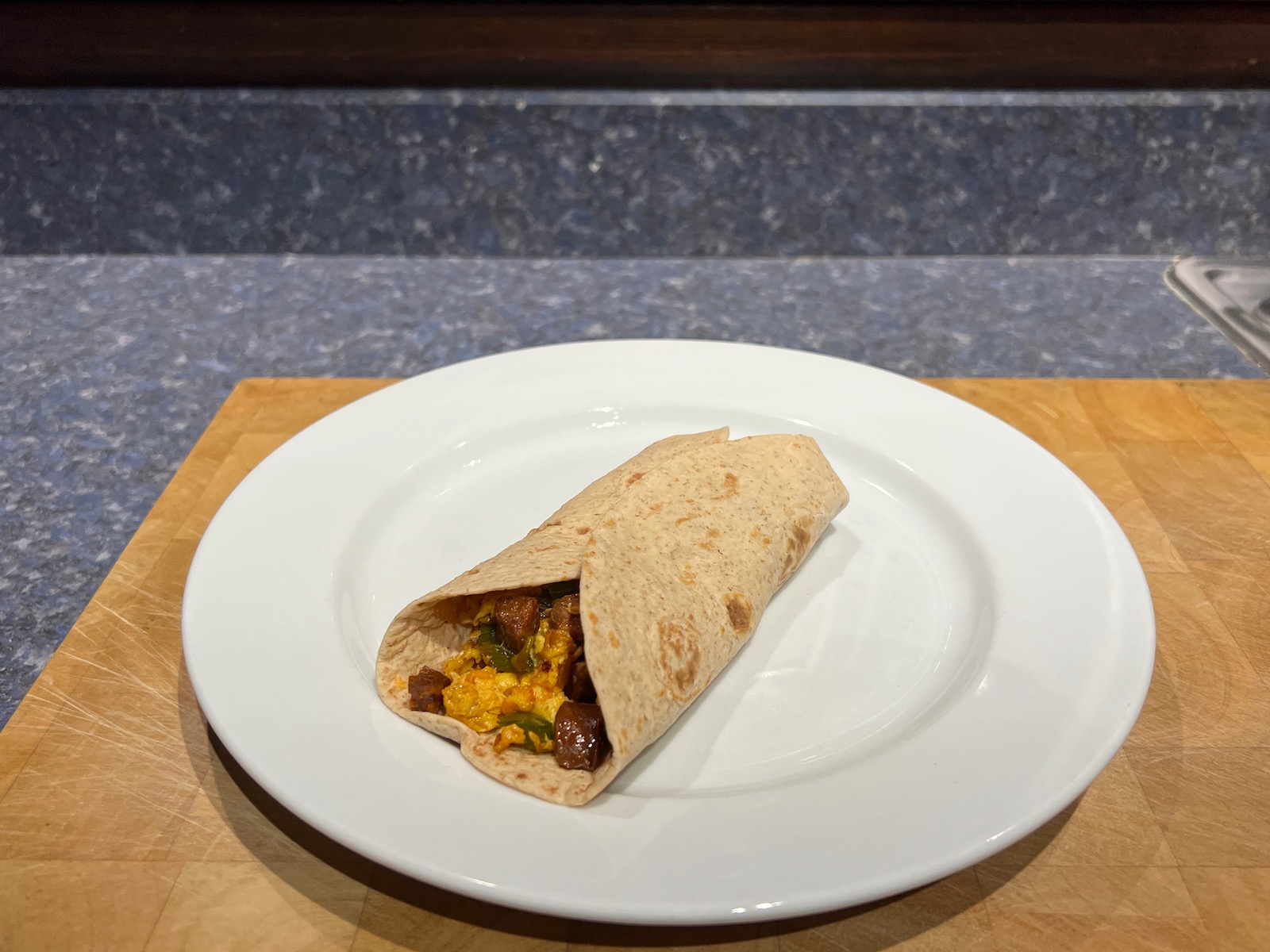 Snack: 1.0 oz. Sriracha chex mix. And, later, 0.8 oz. peanuts.
Divided a package of Jimmy Dean spicy sausage:
2x breakfast patties at 2.0 oz. (before cooking), each
3x servings cooked for pizza (1.4 oz. each after cooking) from 6.0 oz. (before cooking)
2x servings raw, vacuum sealed, and frozen at 3.0 oz. each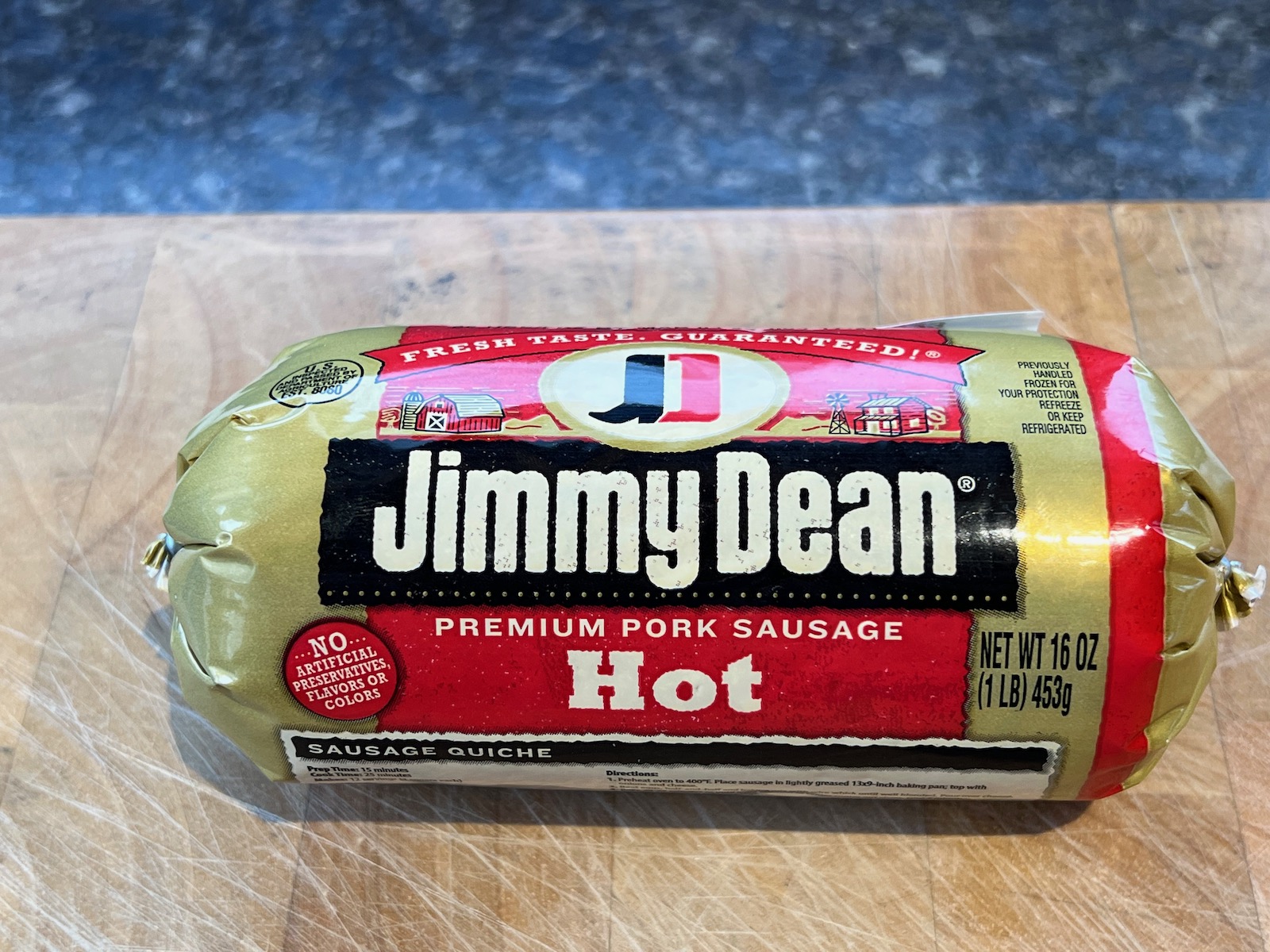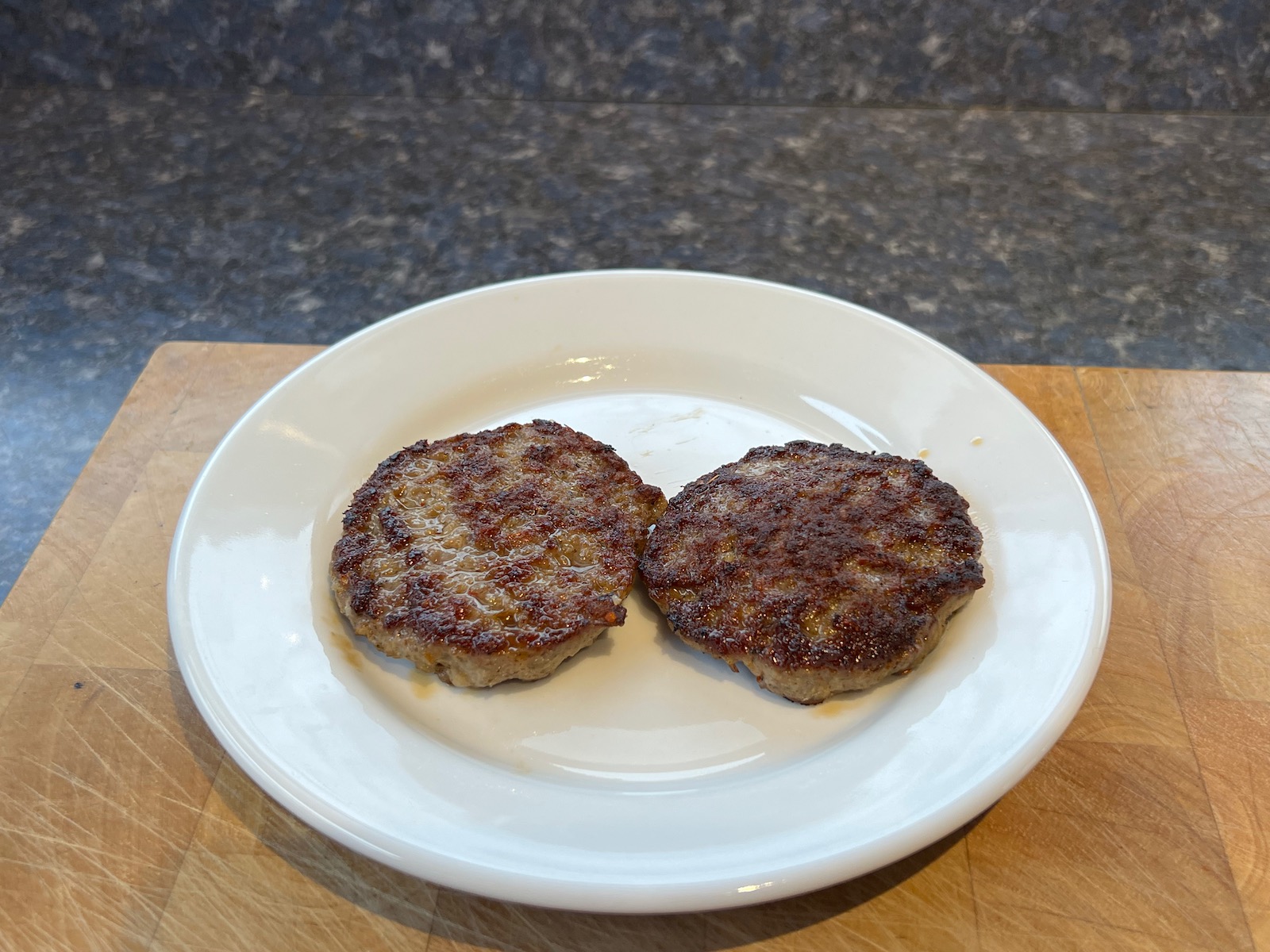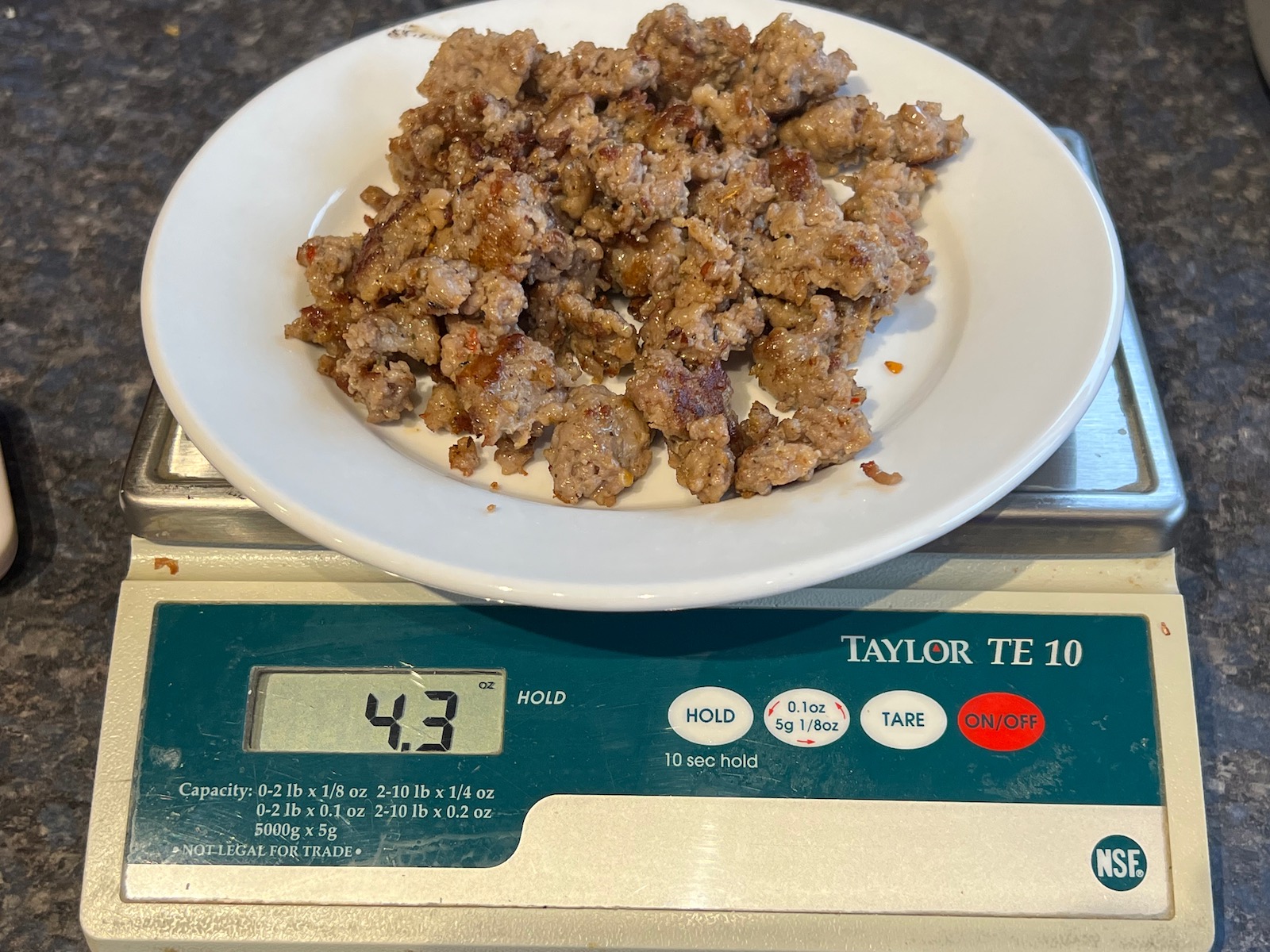 Lunch: Roast beef sandwich. With 2.8 oz. deli roast beef, horseradish, mayo, and lettuce on Heidelberg multigrain bread. With a few Kettle Chips hot jalapeño potato chips and a dill pickle spear.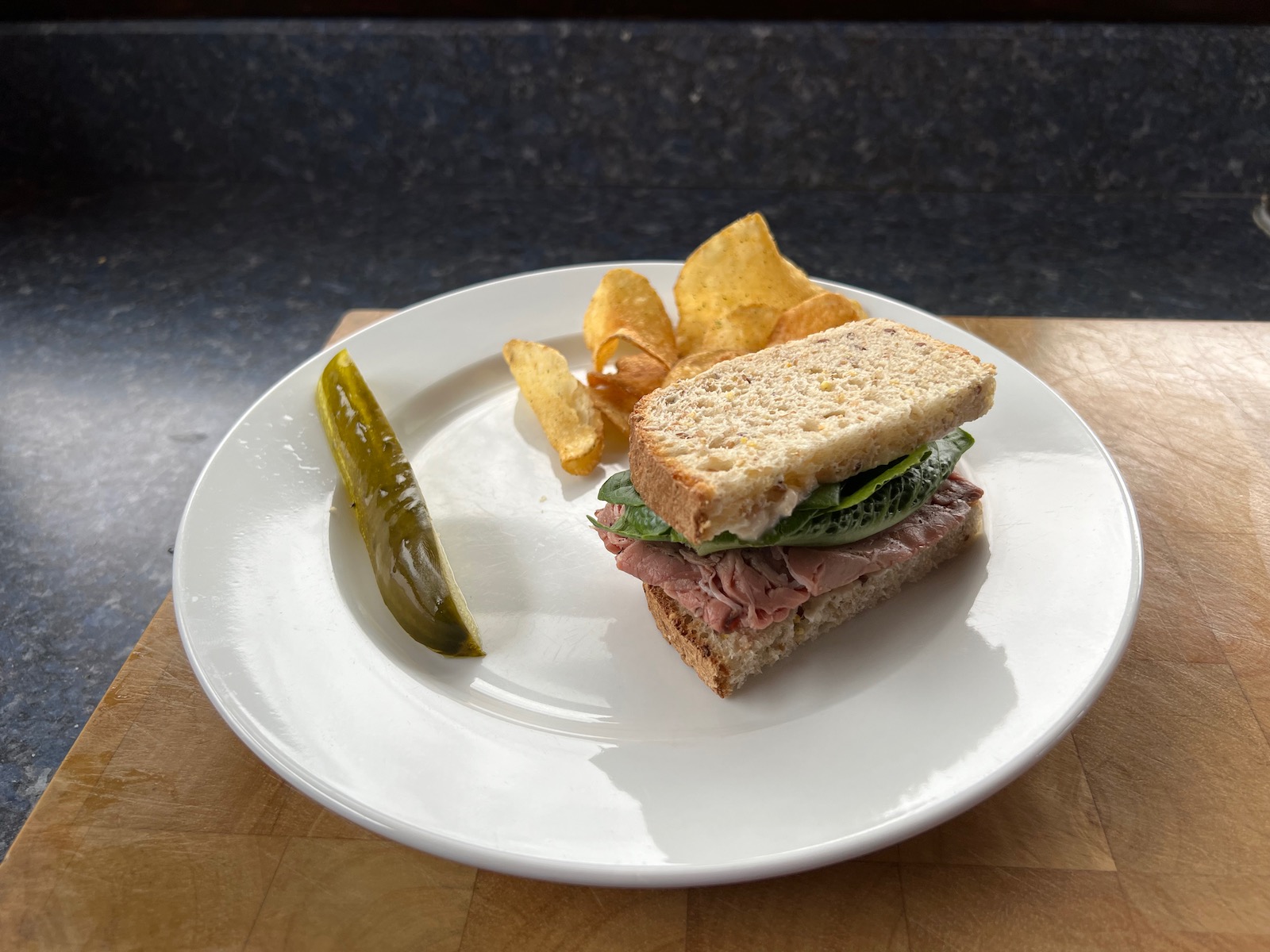 Snack: 1.0 oz. tortilla chips and queso (leftover from last Saturday).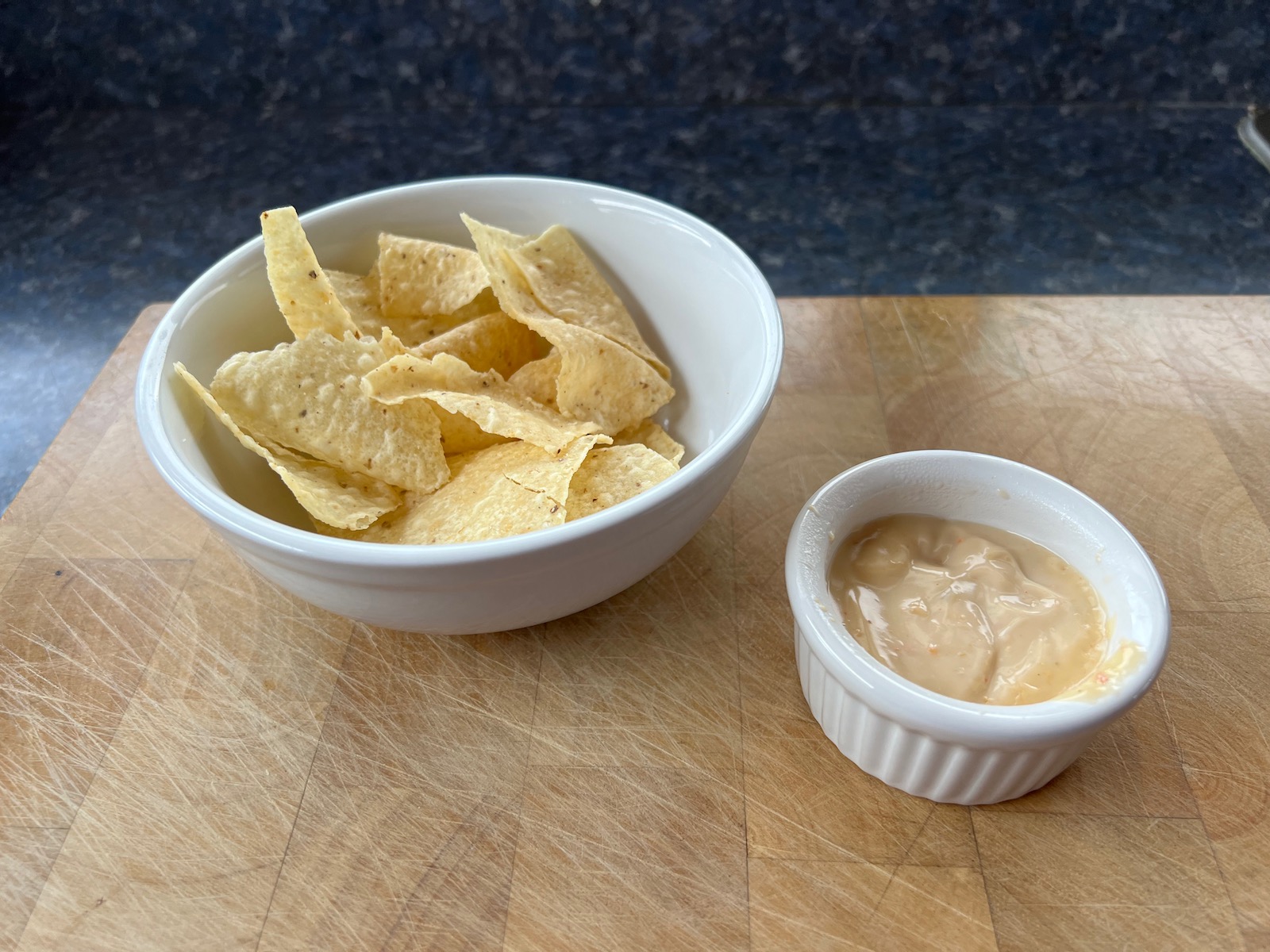 Dinner: Homemade pizza with sausage and green peppers. And a glass of Bota Box shiraz.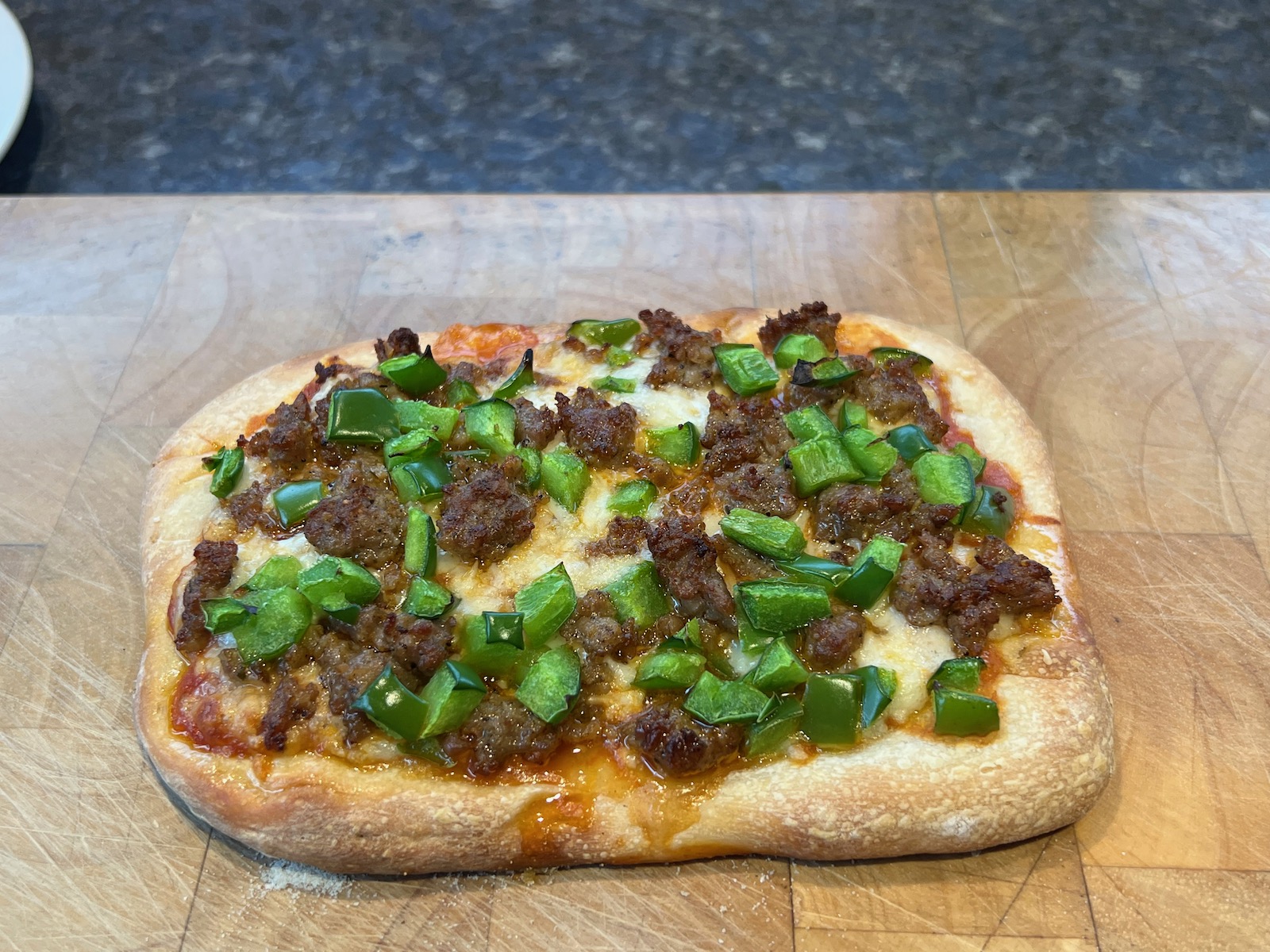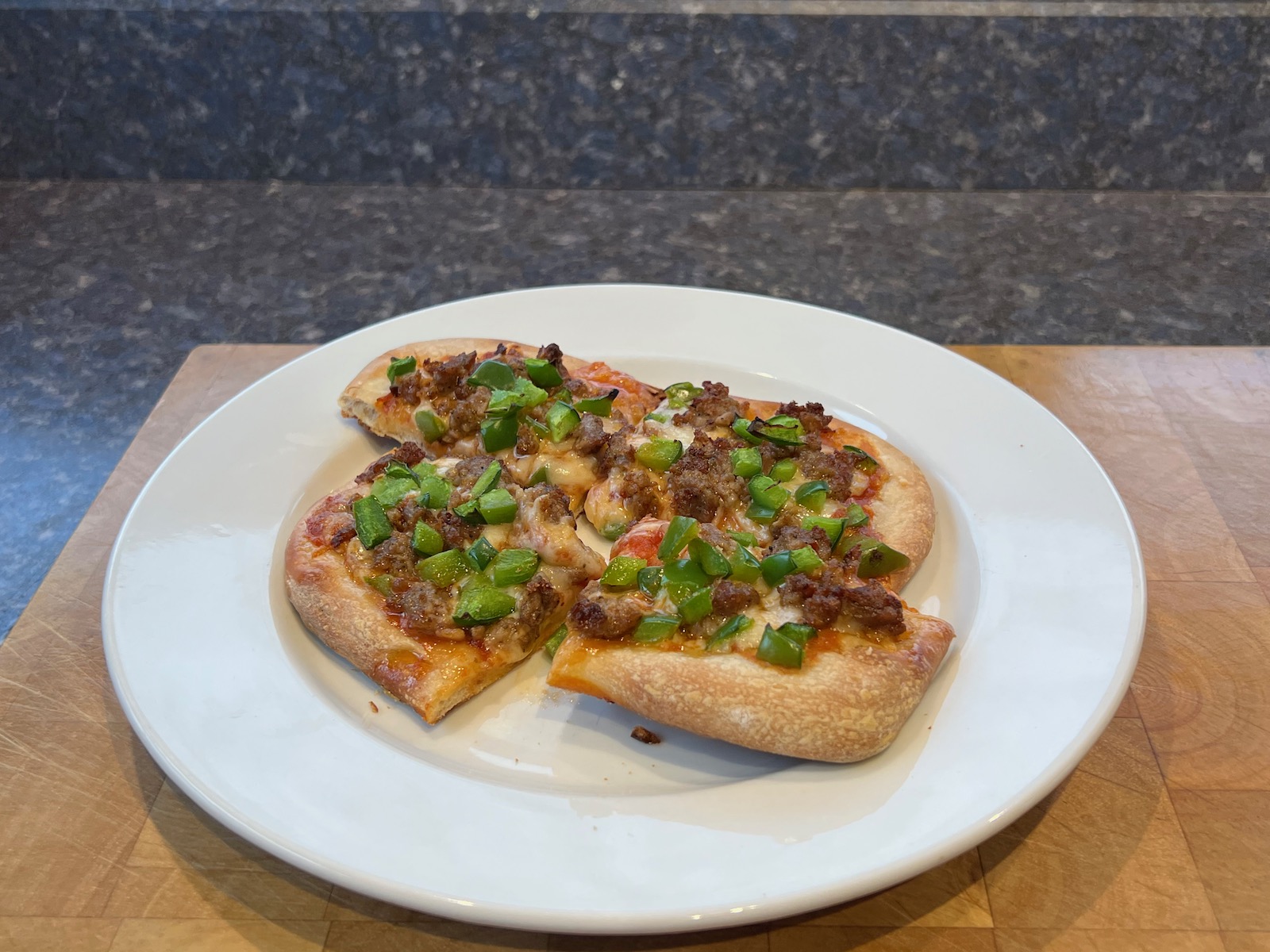 And a fun-sized Twix (80 cal).
Weight at beginning of the day: 131.0 lbs. Weight at the beginning of the next day: 132.2 lbs.