What I ate: September 13, 2023
Breakfast: Chorizo breakfast burrito with chorizo, onion, green pepper, jalapeño, and egg. Reheat of the filling I cooked Sunday in a freshly heated Mission wheat flour tortilla.
Snack: 1.0 oz. Sriracha chex mix. And, later, 0.8 oz. peanuts.
Made a batch of Sriracha chex mix.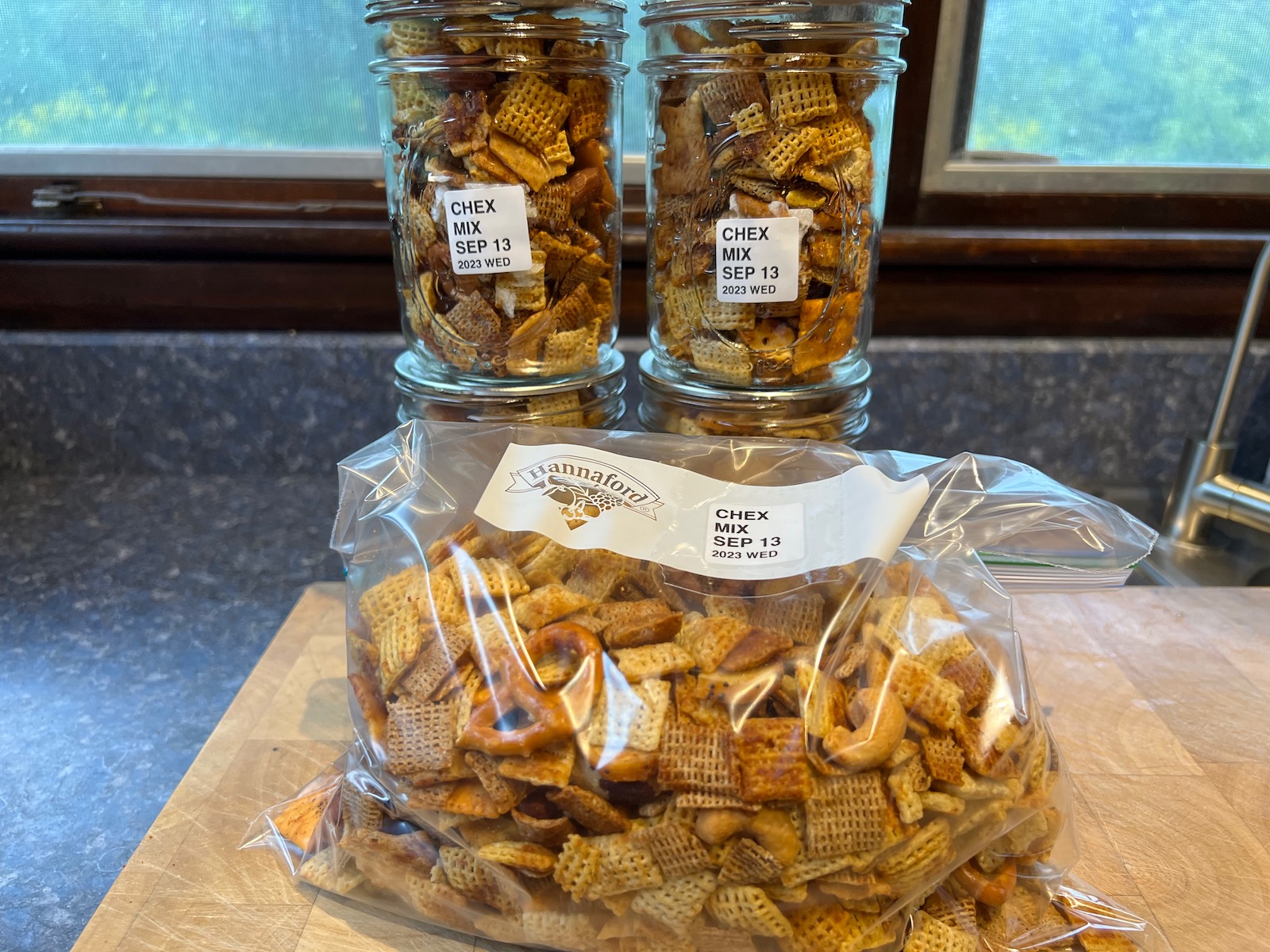 Jack Link's peppered beef jerky, 70 cal.
Lunch: Turkey sandwich with 2.7 oz. peppered deli turkey, lettuce, and mayo on Heidelberg wheat bread, potato chips, a dill pickle spear.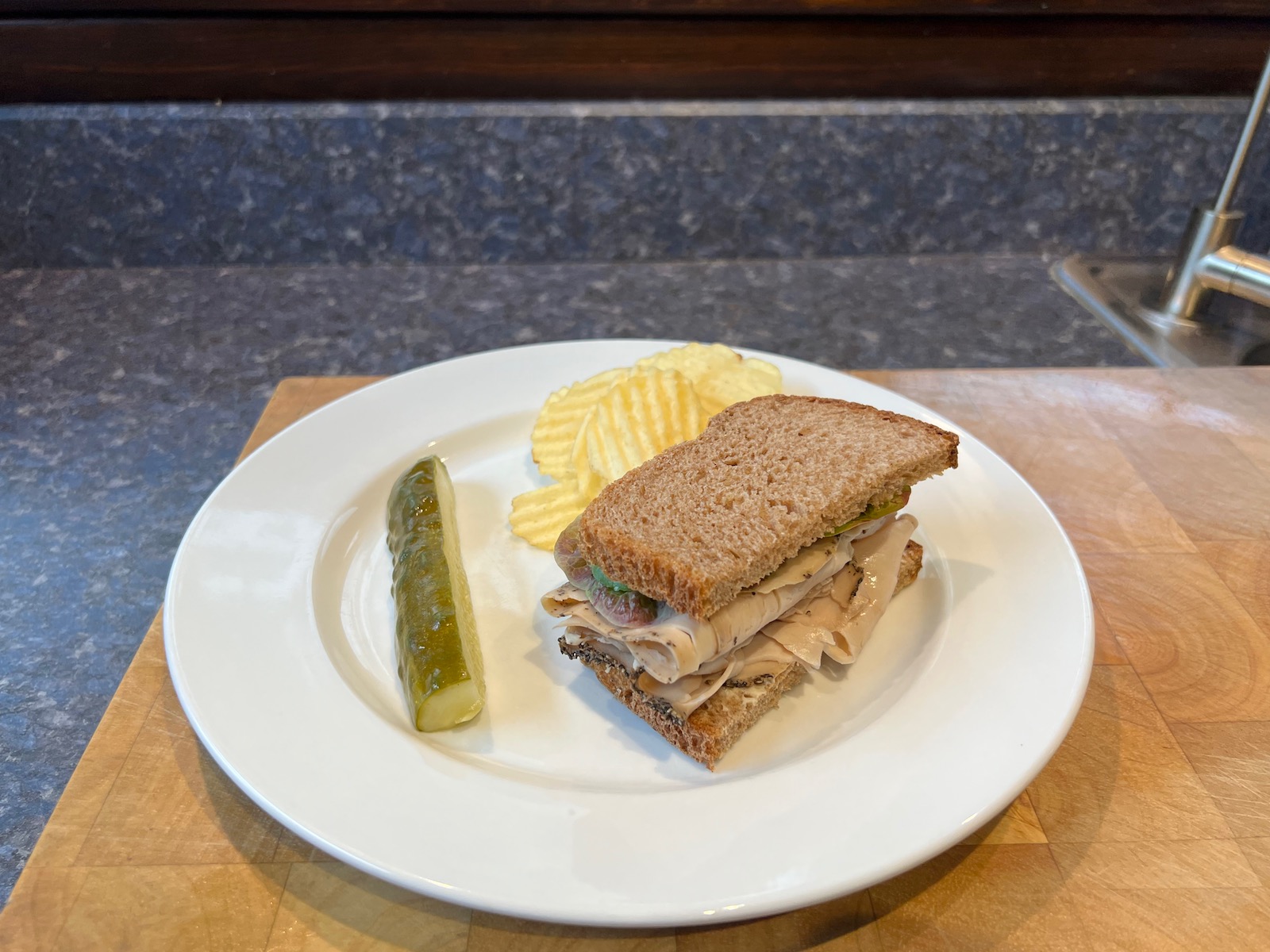 Snack: 1.0 oz. habanero almonds.
Grilled two large (5.2 oz) Bubba Burgers. The box has been taking up room in my freezer and I prefer the 4.0 oz. burger size.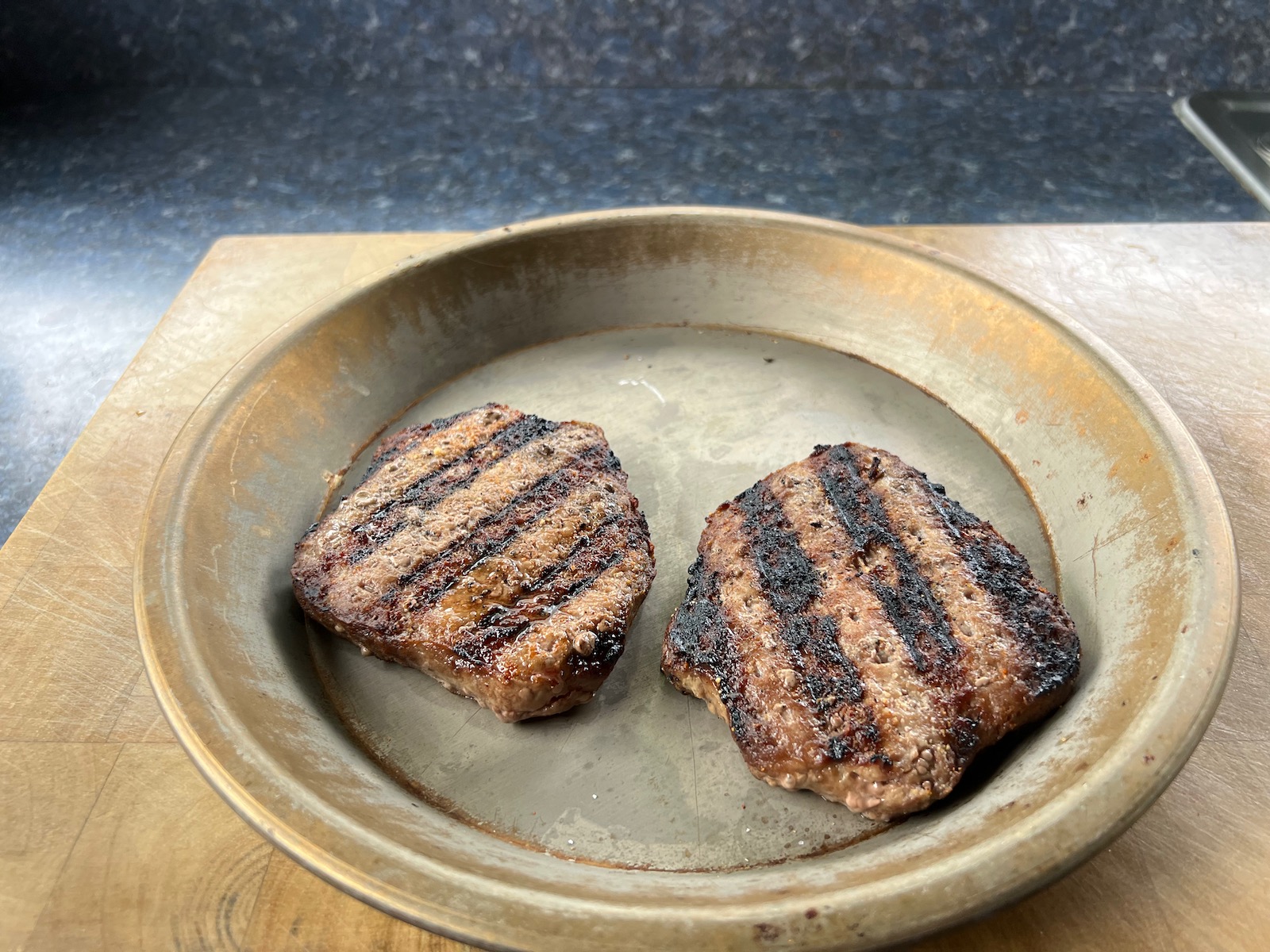 Dinner: Cheeseburger with bacon and barbecue sauce (5.3 oz) with 2.6 oz. seasoned French fries and a glass of Bota Box cabernet sauvignon.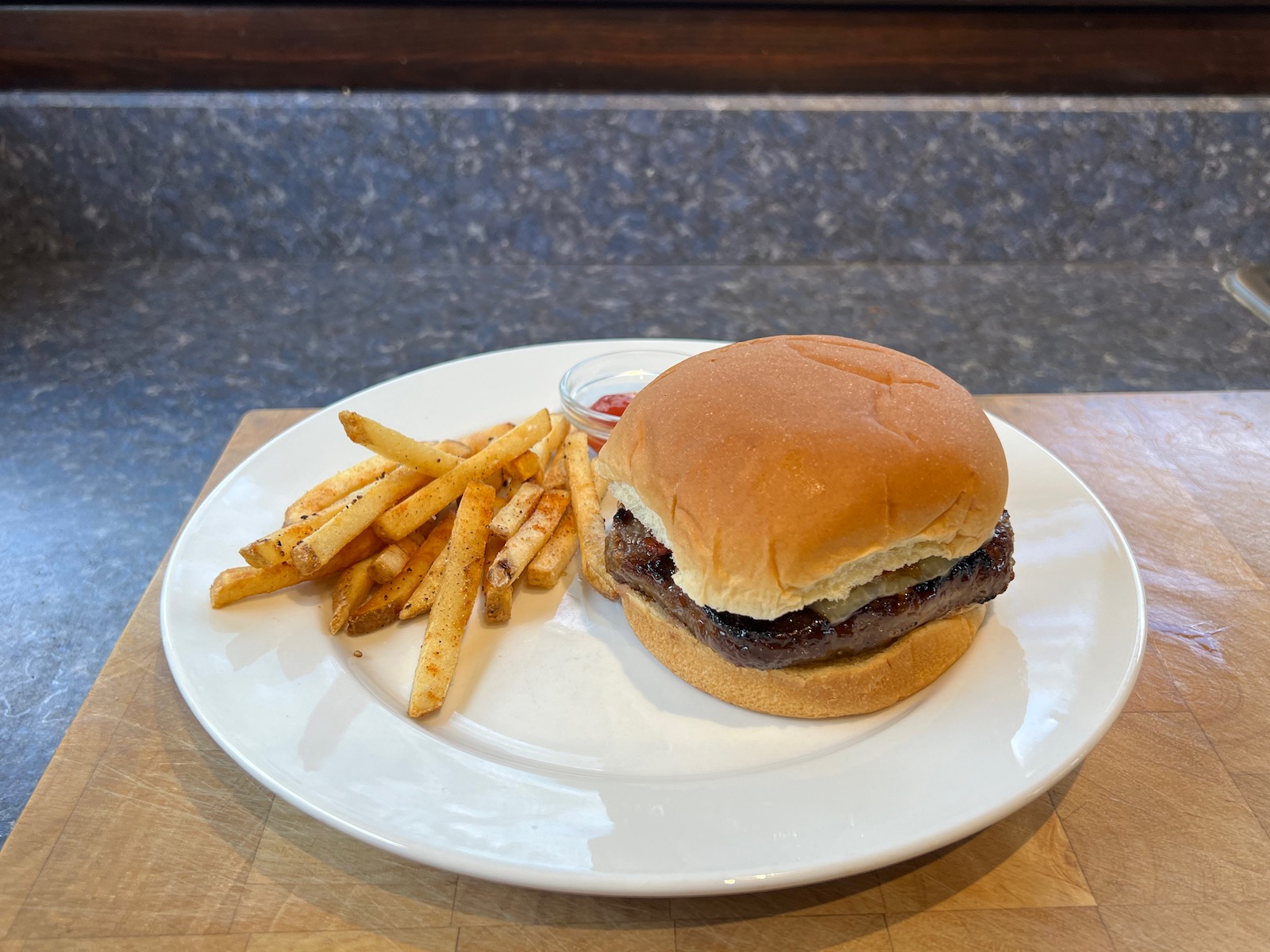 Weight at beginning of the day: 136.8 lbs. Weight at the beginning of the next day: 135.0 lbs.