What I ate: March 28, 2011
Breakfast: A homemade blueberry muffin and 3 slices of Vermont Smoke and Cure bacon (both previously frozen).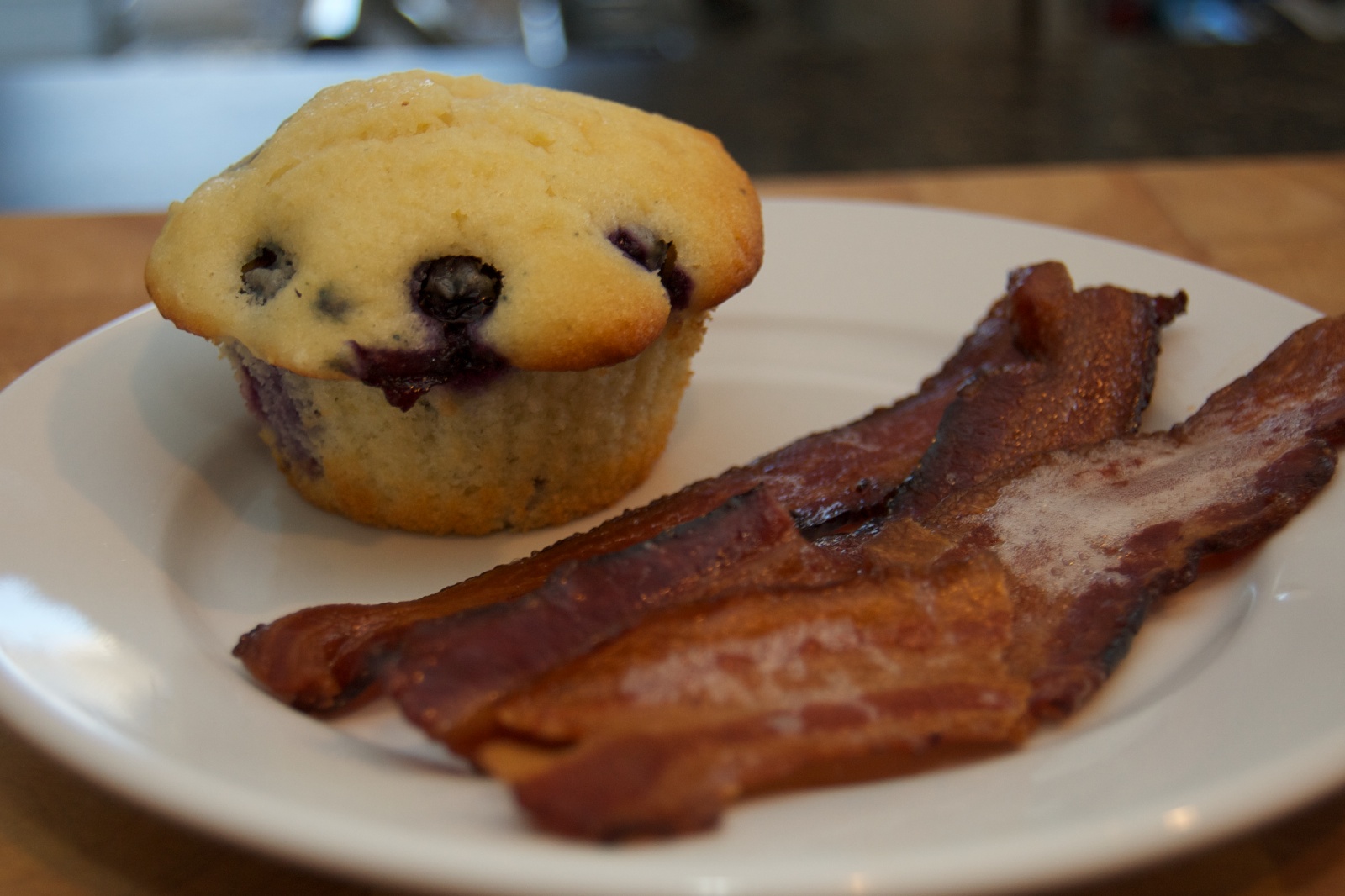 Lunch: 2.8 oz. Misty Knoll grilled chicken Caesar salad with Romaine lettuce and Drew's Caesar dressing and a very small amount of freshly grated Parmigiano Reggiano cheese. And a homemade whole wheat and oat roll with Vermont Butter and Cheese cultured butter.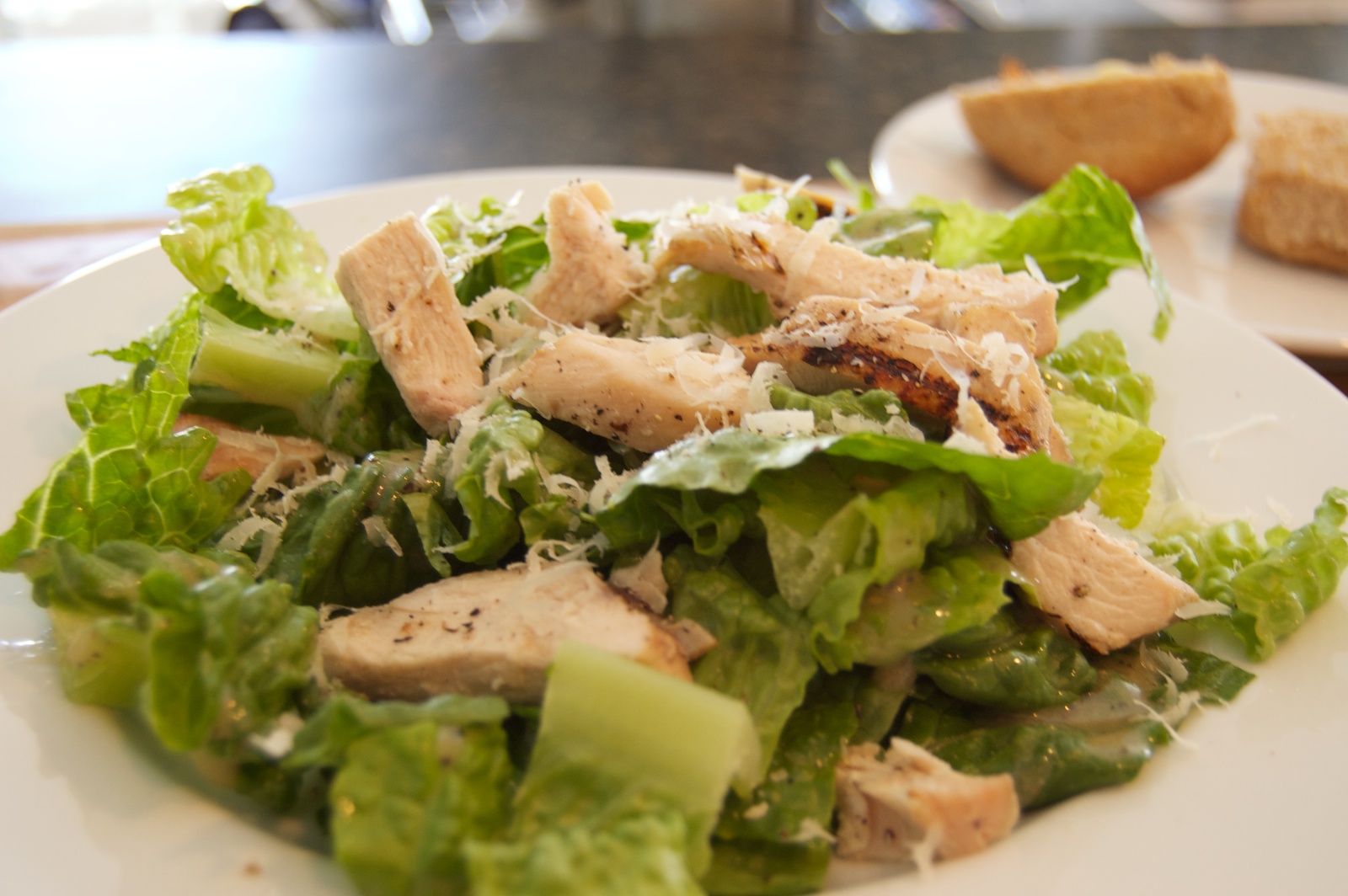 I also roasted a chicken , divided, vacuum sealed, and froze it. And made pan gravy. And chicken stock and chicken soup. The chicken is for Wednesday's dinner, but I walked to the Coop and Shaws today for groceries, so I thought I'd just go and cook everything off today.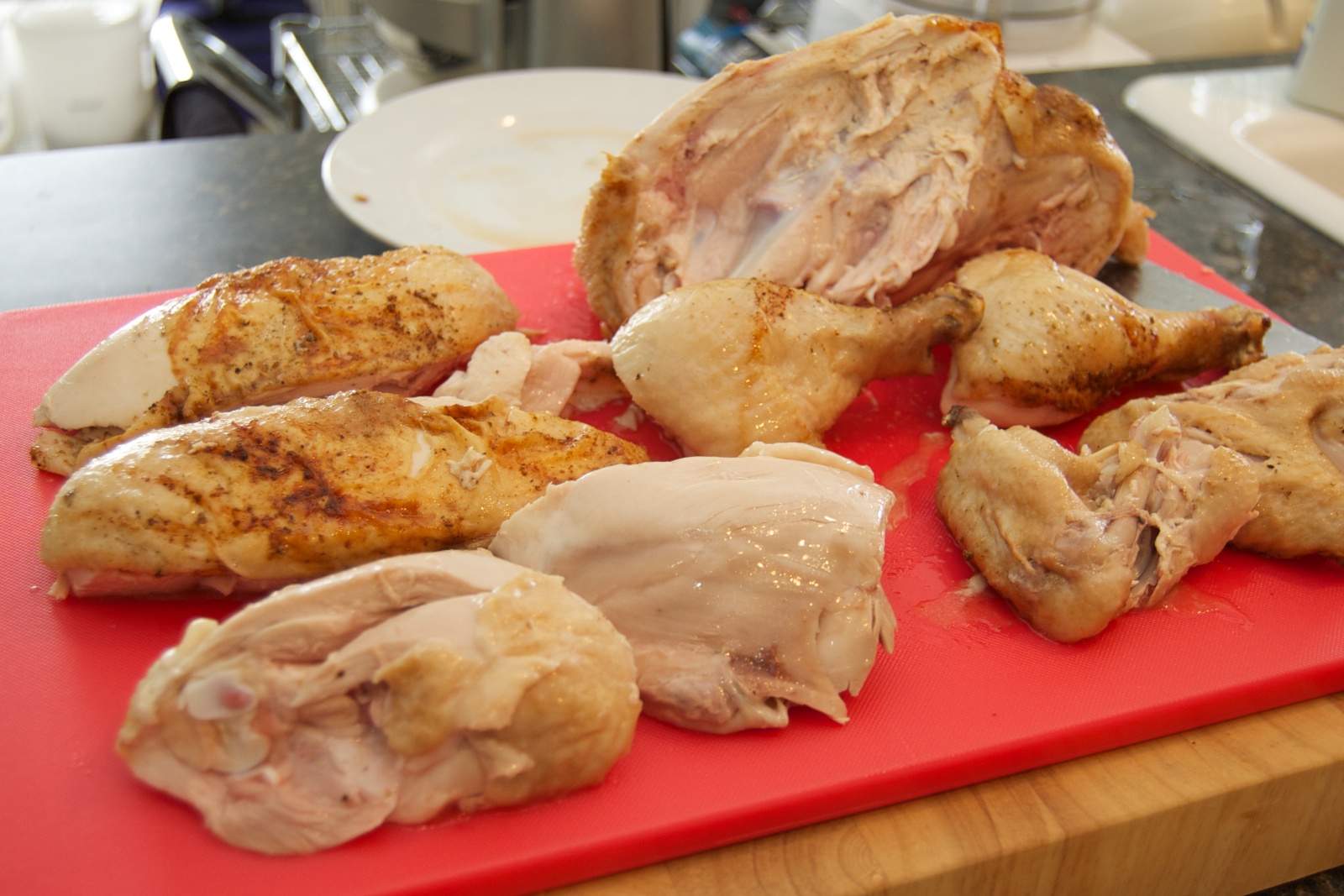 Dinner: Sesame tofu, broccoli and celeriac with sweet and spicy garlic sauce . This was possibly the best tofu I've ever made. Highly recommended!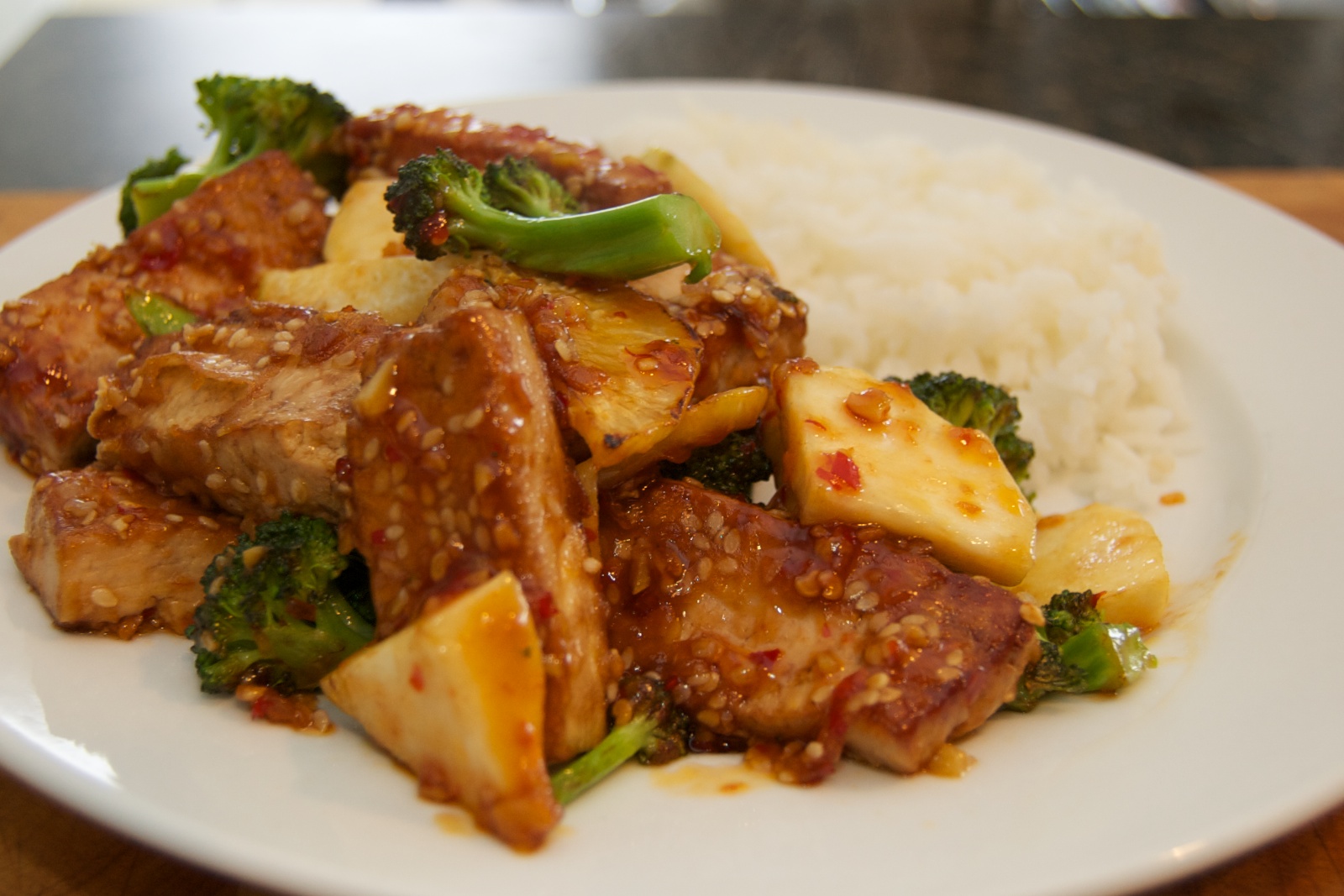 And 2 glasses of Casal Garcia Vinho Verde, Portugal.
And I baked a half dozen blueberry muffins .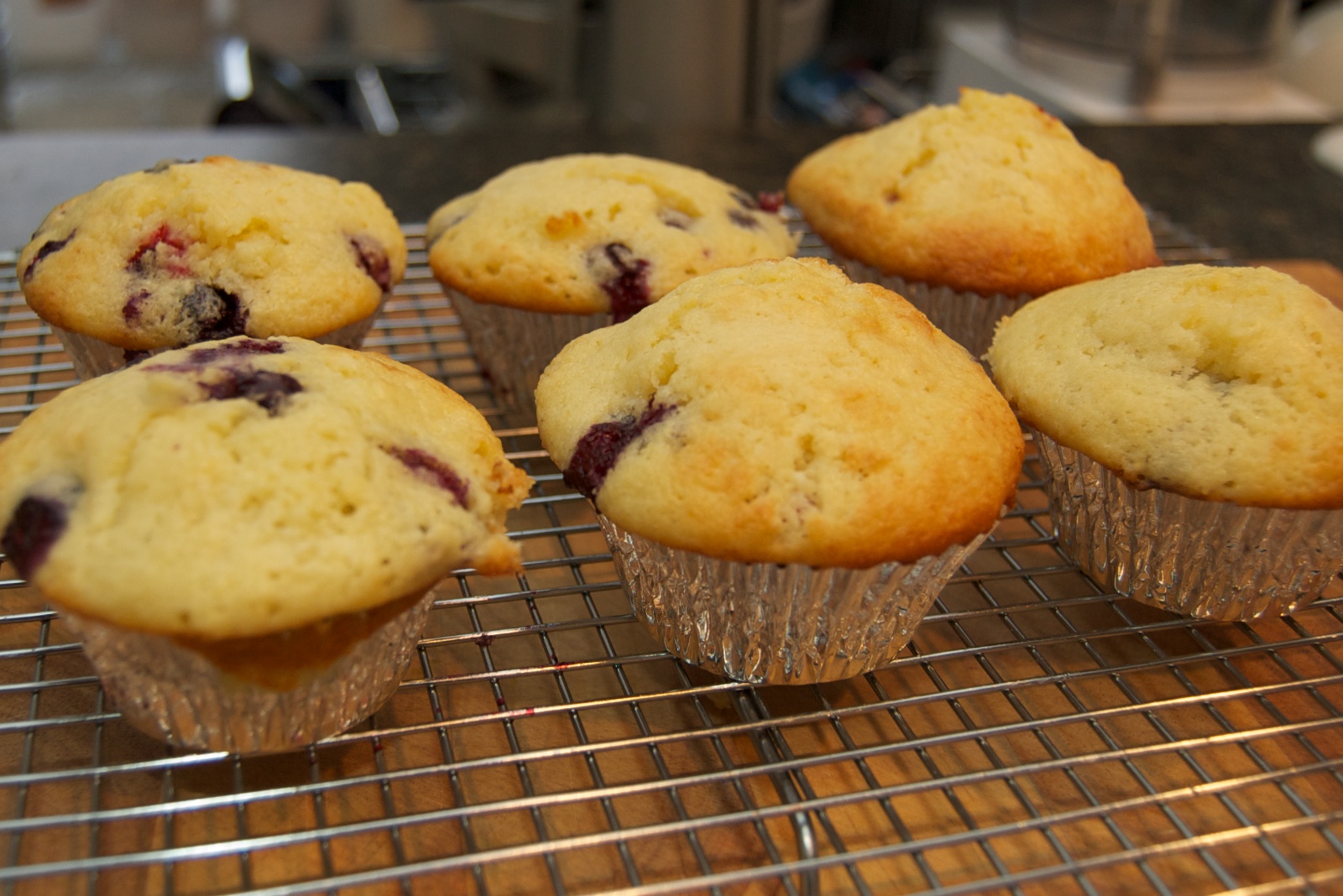 And 1.5 lbs. Vermont Smoke and Cure bacon. I'm done cooking for the day!
Snack: 0.7 oz. Snyders of Hanover pretzels (left over from making sriracha Chex mix ). And 0.7 oz. Madhouse Munchies sour cream and onion potato chips.
Weight at beginning of the day: 111.0 lbs. Weight at the beginning of the next day: 112.4 lbs.