What I ate: December 28, 2011
Breakfast: Chorizo breakfast burrito .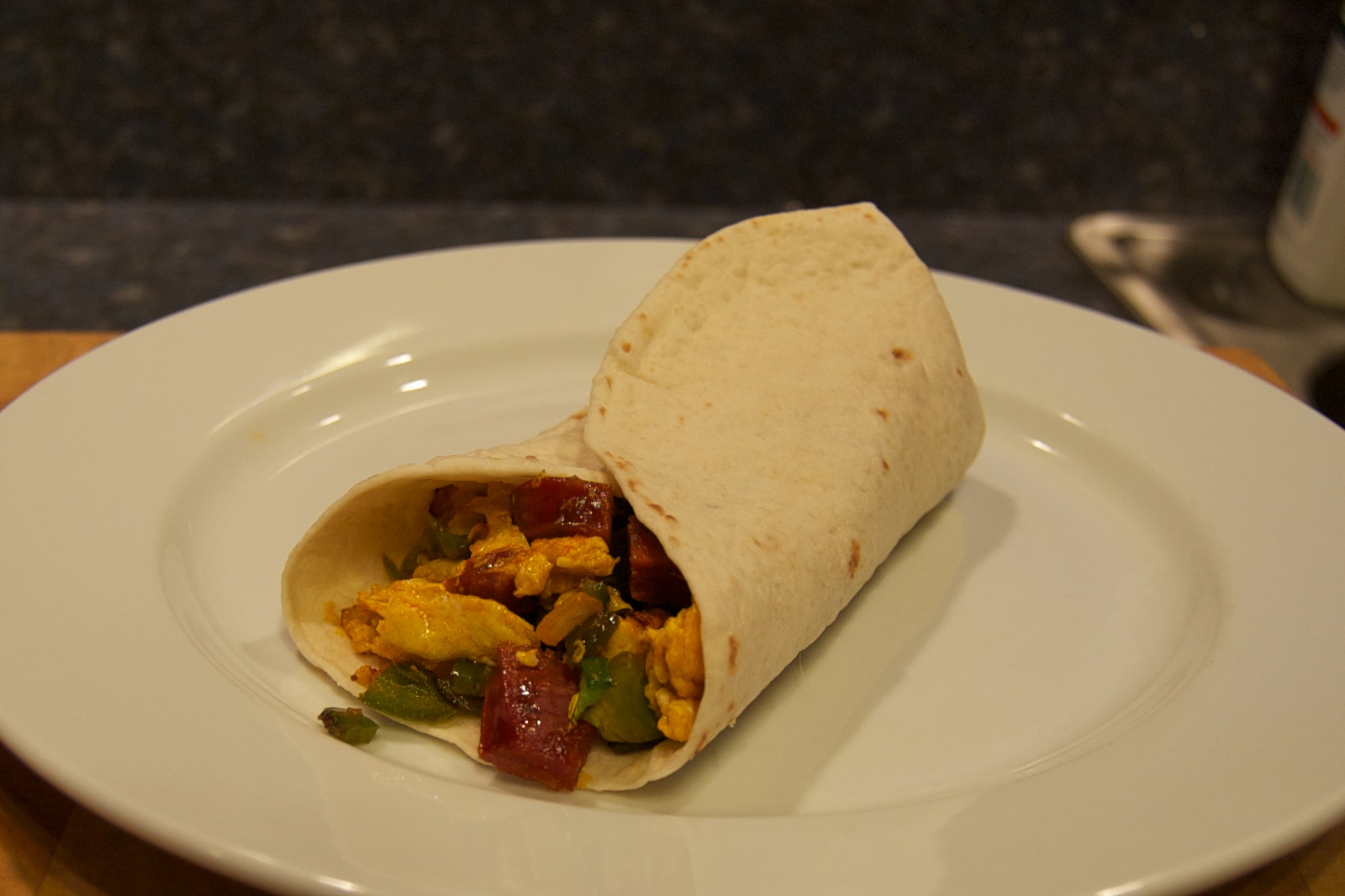 Snack: 1.0 oz. Sriracha Chex Mix .
Lunch: Sausage and green pepper stir-fry with rice.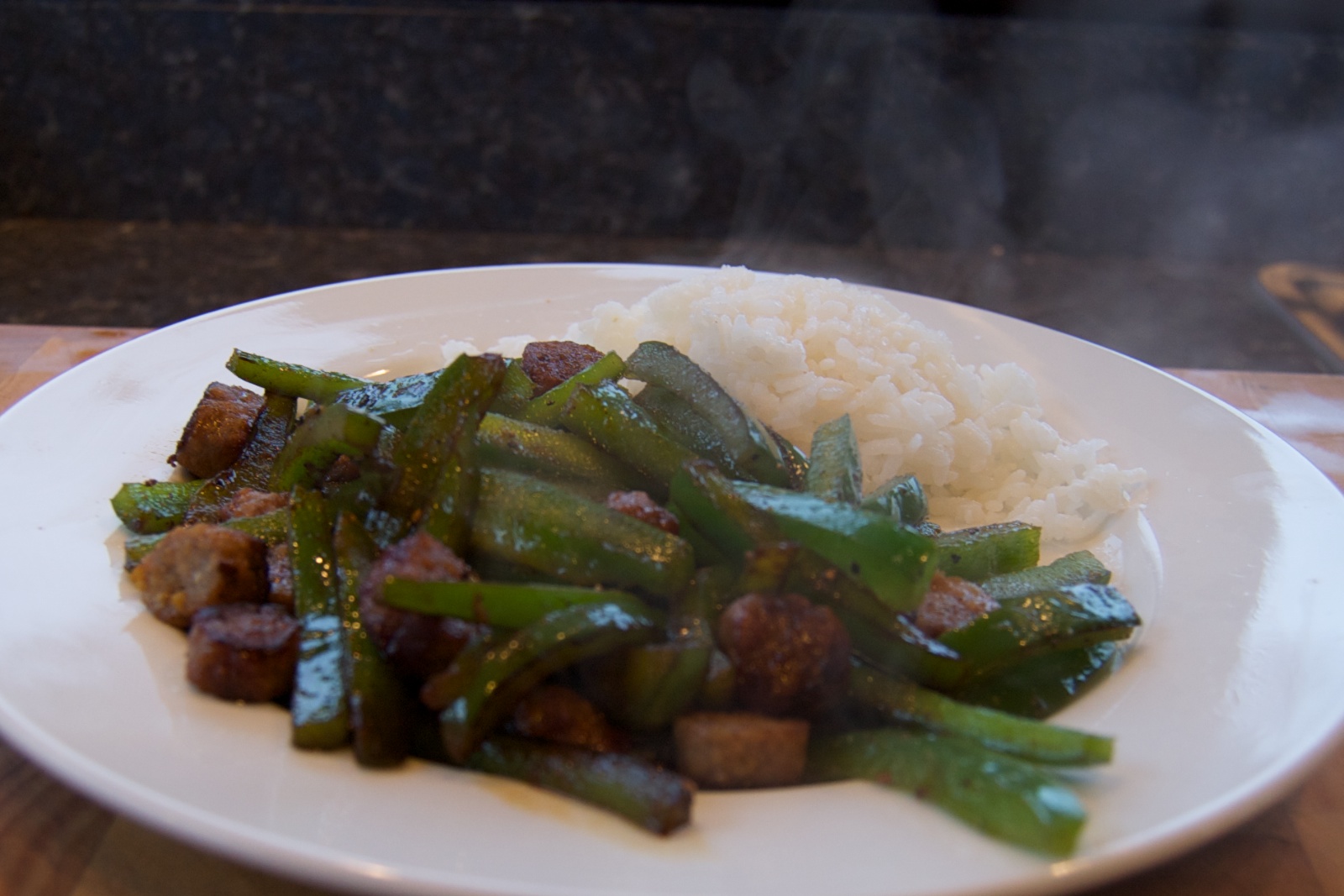 This is my 11 year-old nephew's special spicy bread. He didn't say exactly what was in it, though there is definitely rosemary, cayenne pepper and I think oregano. He did warn me that it was spicy because of the cayenne, and it didn't seem so spicy at first, though my lips were still tingling 10 minutes after eating it.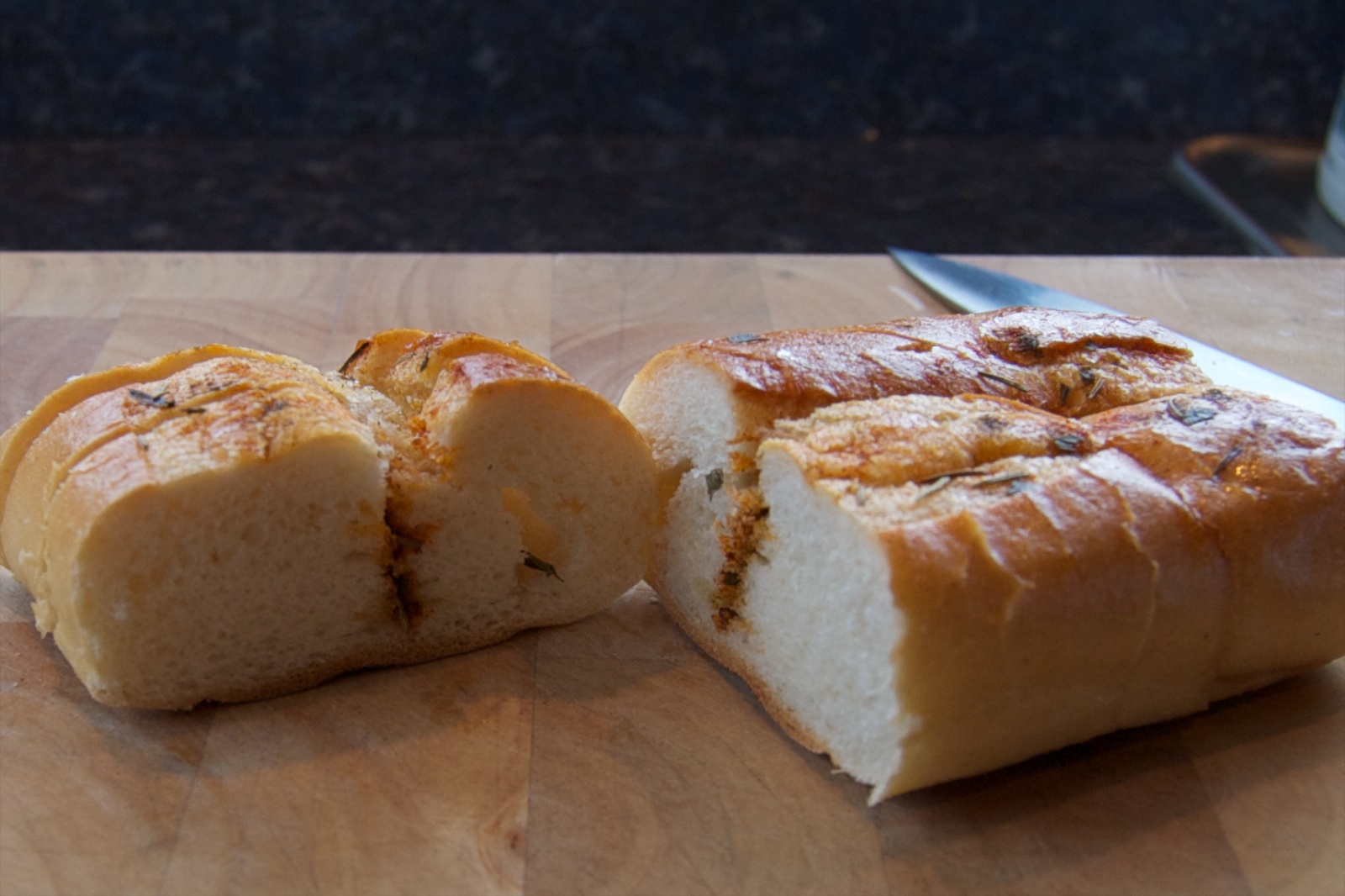 I made a batch of clams casino . They're for tomorrow, because I got a bag of 2 dozen mahogany clams today and there were too many just for dinner tonight but I still needed to cook them off today.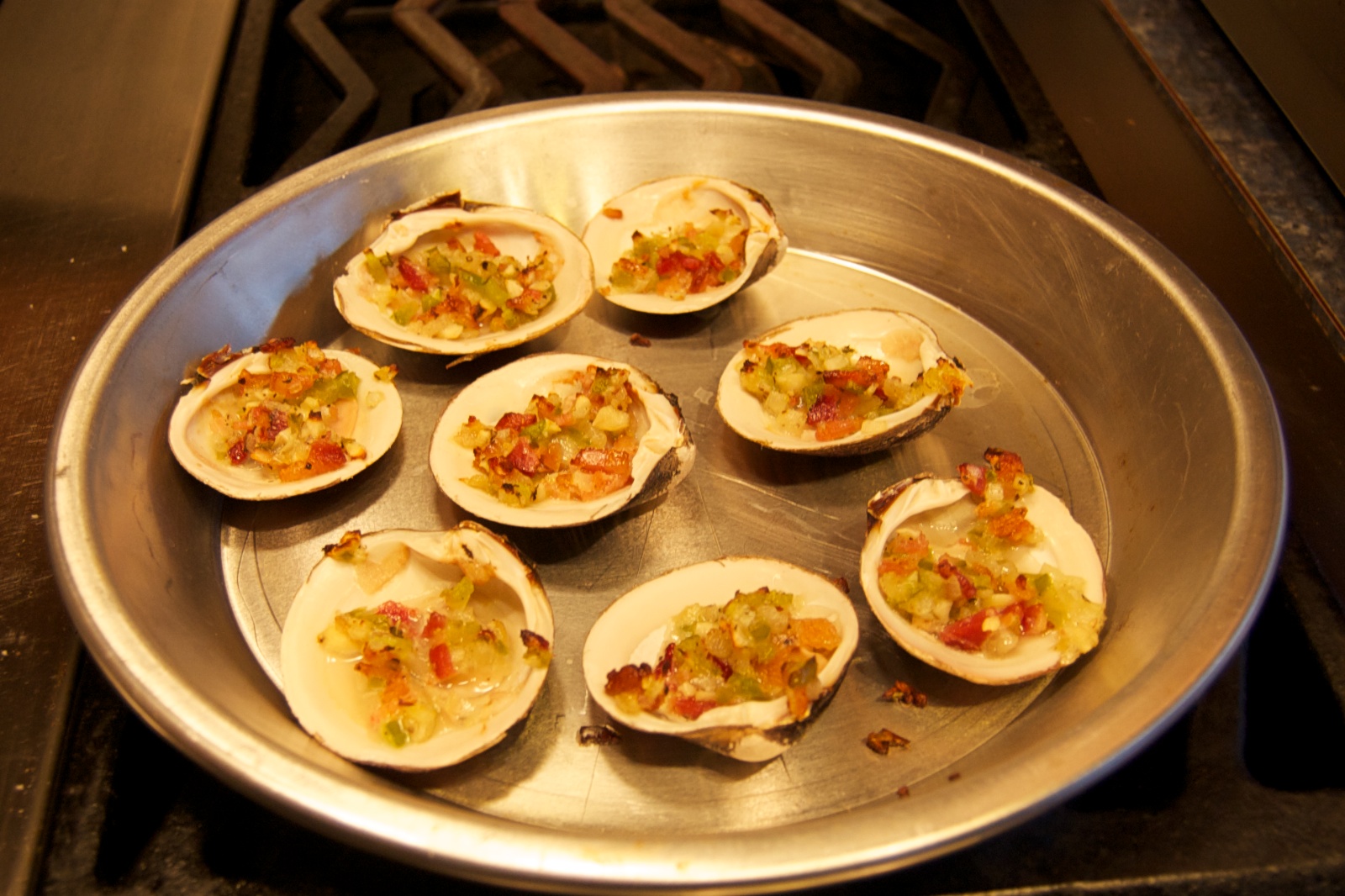 And my snack today, instead of the usual cheese and crackers, was four raw clams with sriracha horseradish sauce . And a glass of Prosecco.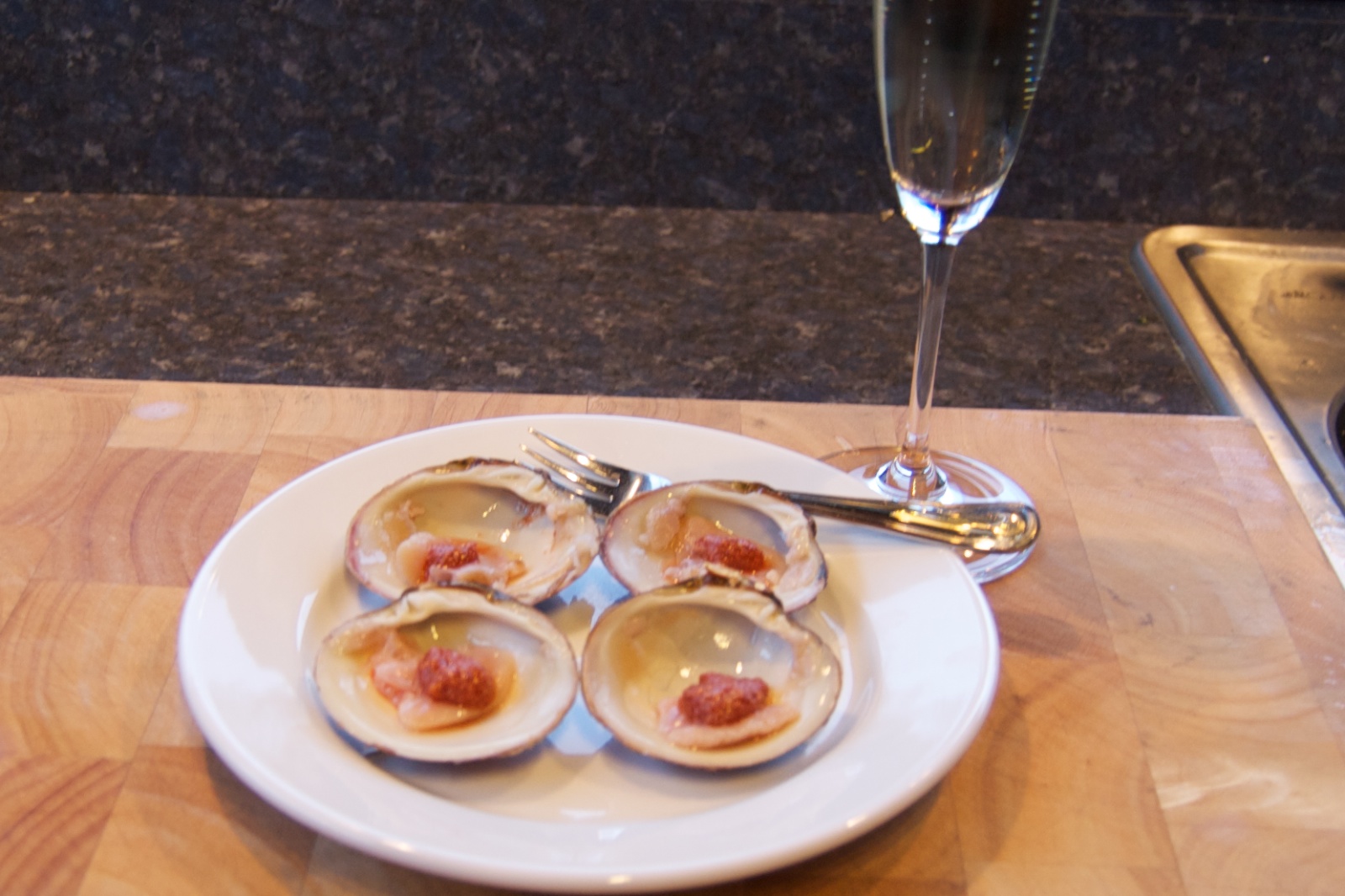 Dinner: Fried clams, coconut fried shrimp and French fries. And 9 oz. of Saranac Adirondack lager.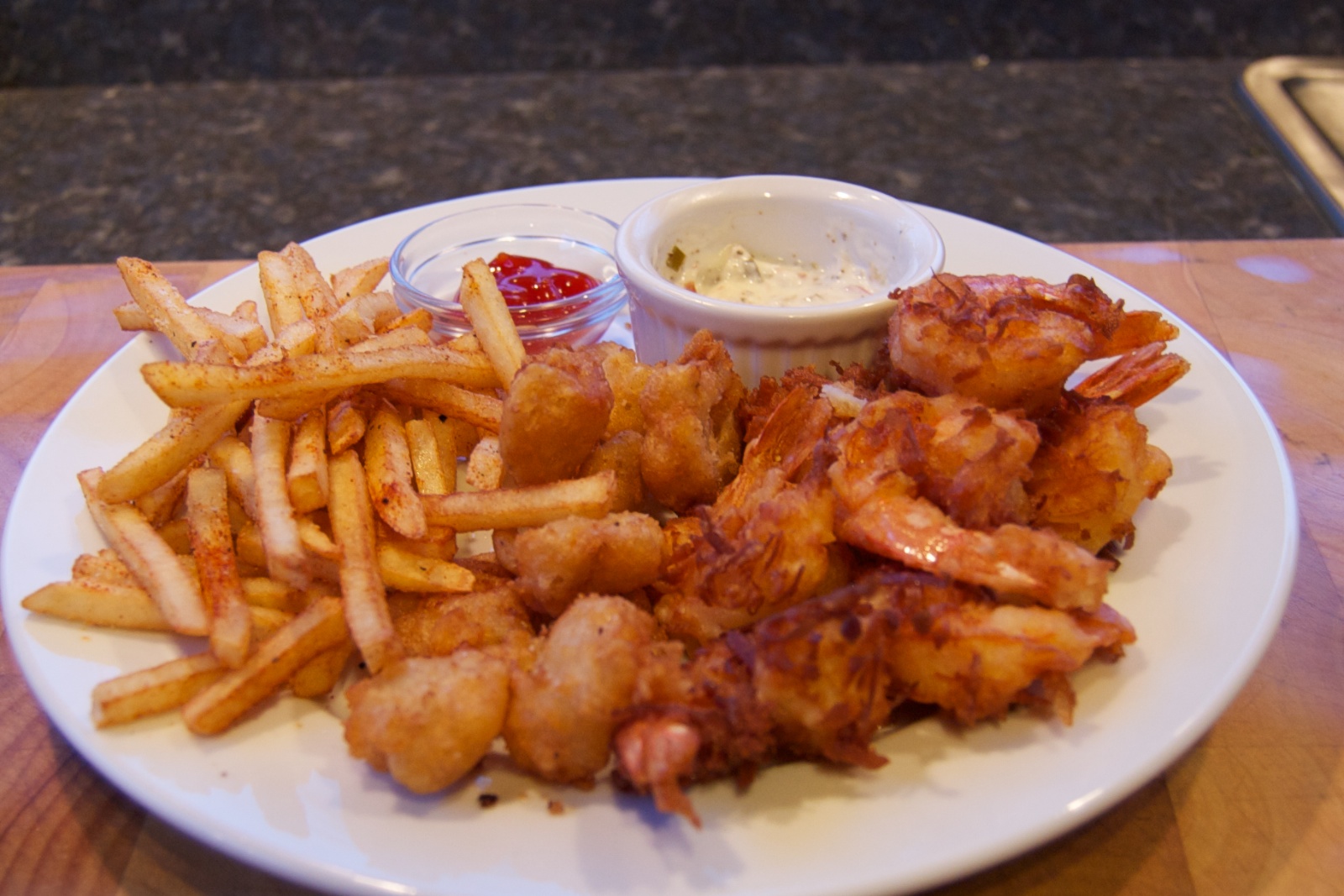 Dessert: 2 glasses of Aguaribay malbec.
Weight at beginning of the day: 116.2 lbs.
Weight at the beginning of the next day: 115.4 lbs.