What I ate: June 14, 2012
Breakfast: Bacon, egg and cheese English muffin .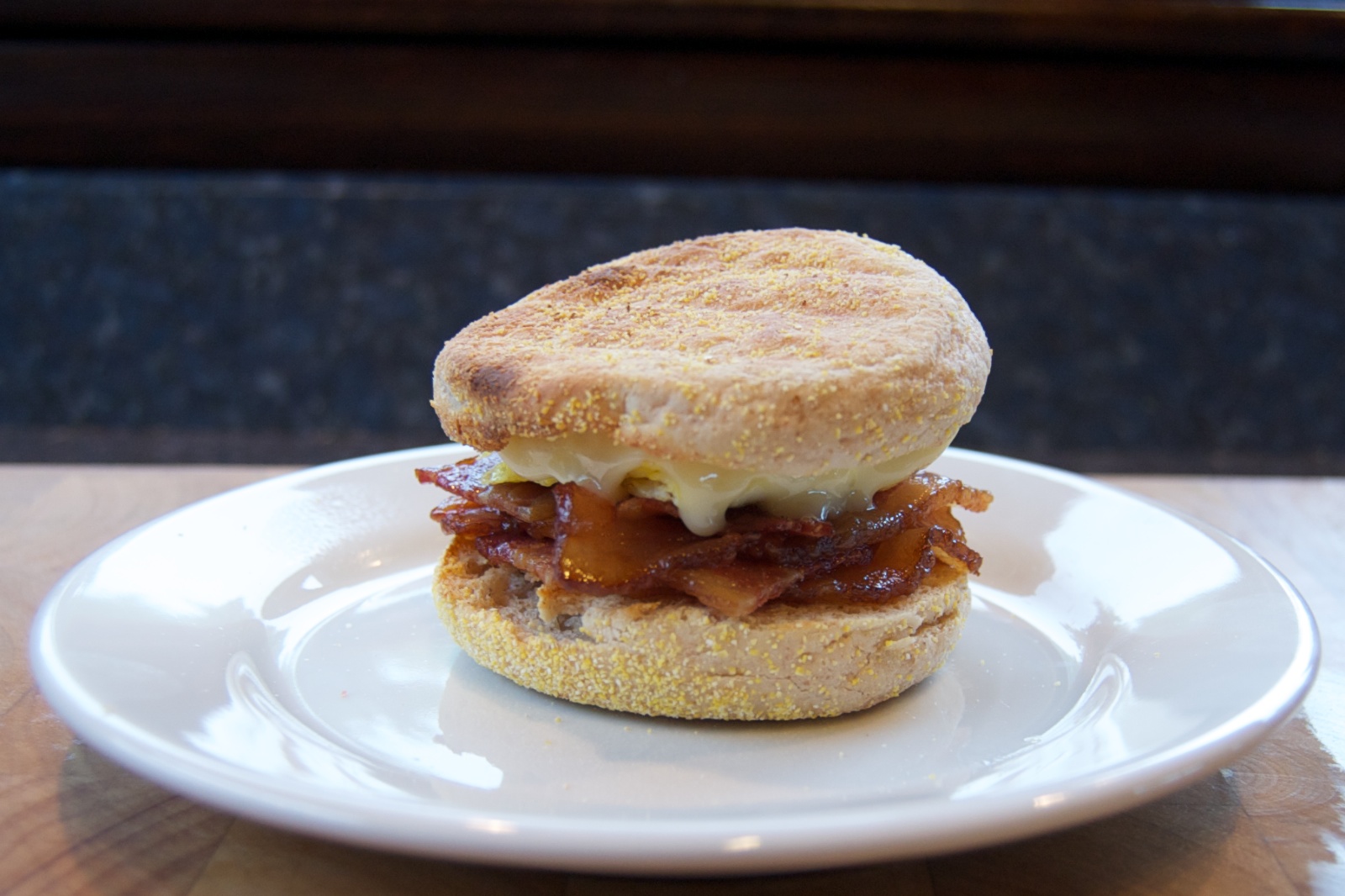 Lunch: Spinach salad . With 1.0 oz. goat cheese, 0.5 oz. maple candied walnuts and homemade vinaigrette. With a homemade whole wheat and oat roll.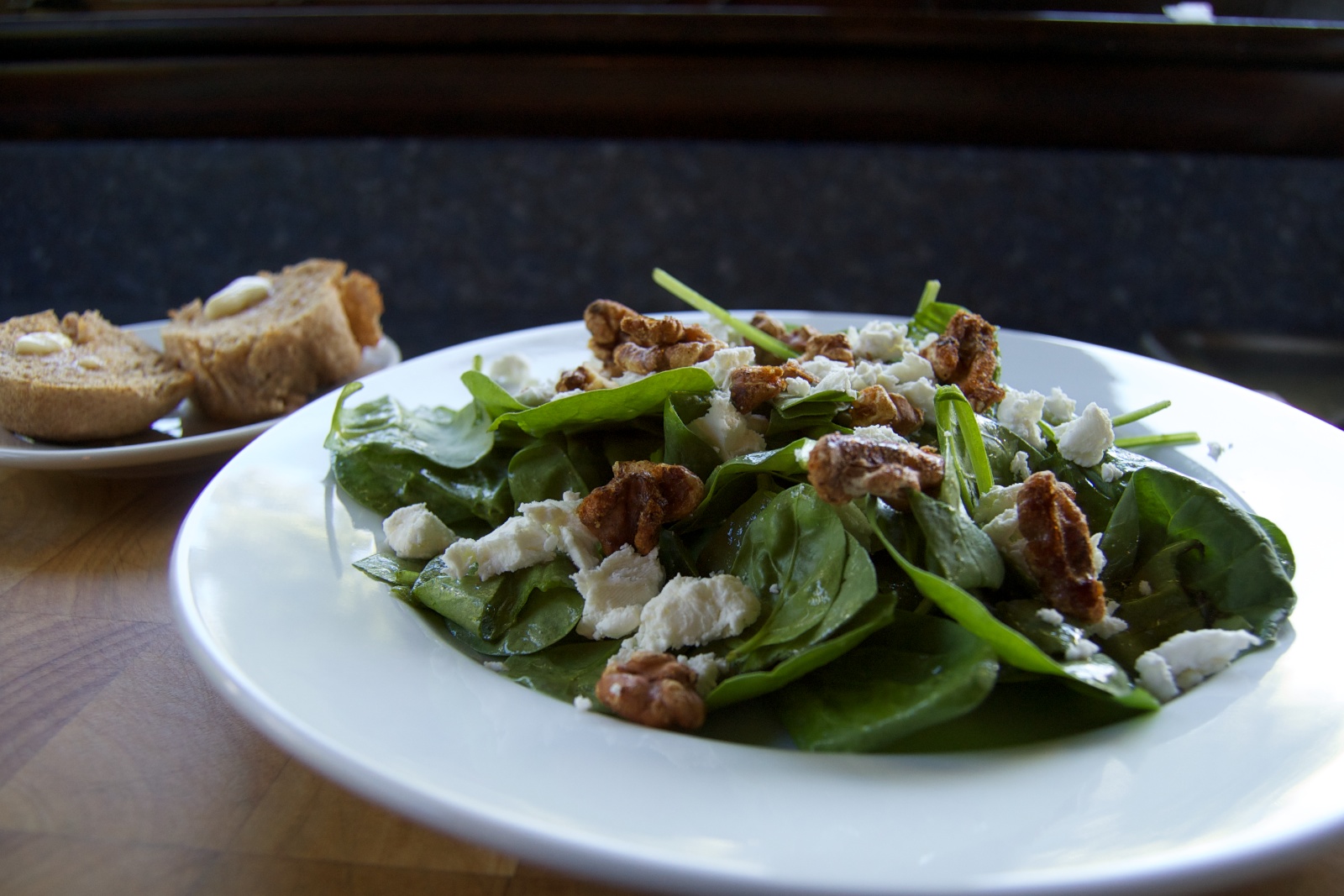 Another grocery shopping and cooking day!
Made a batch of my homemade red wine pasta sauce . Here are the vegetables that go into it: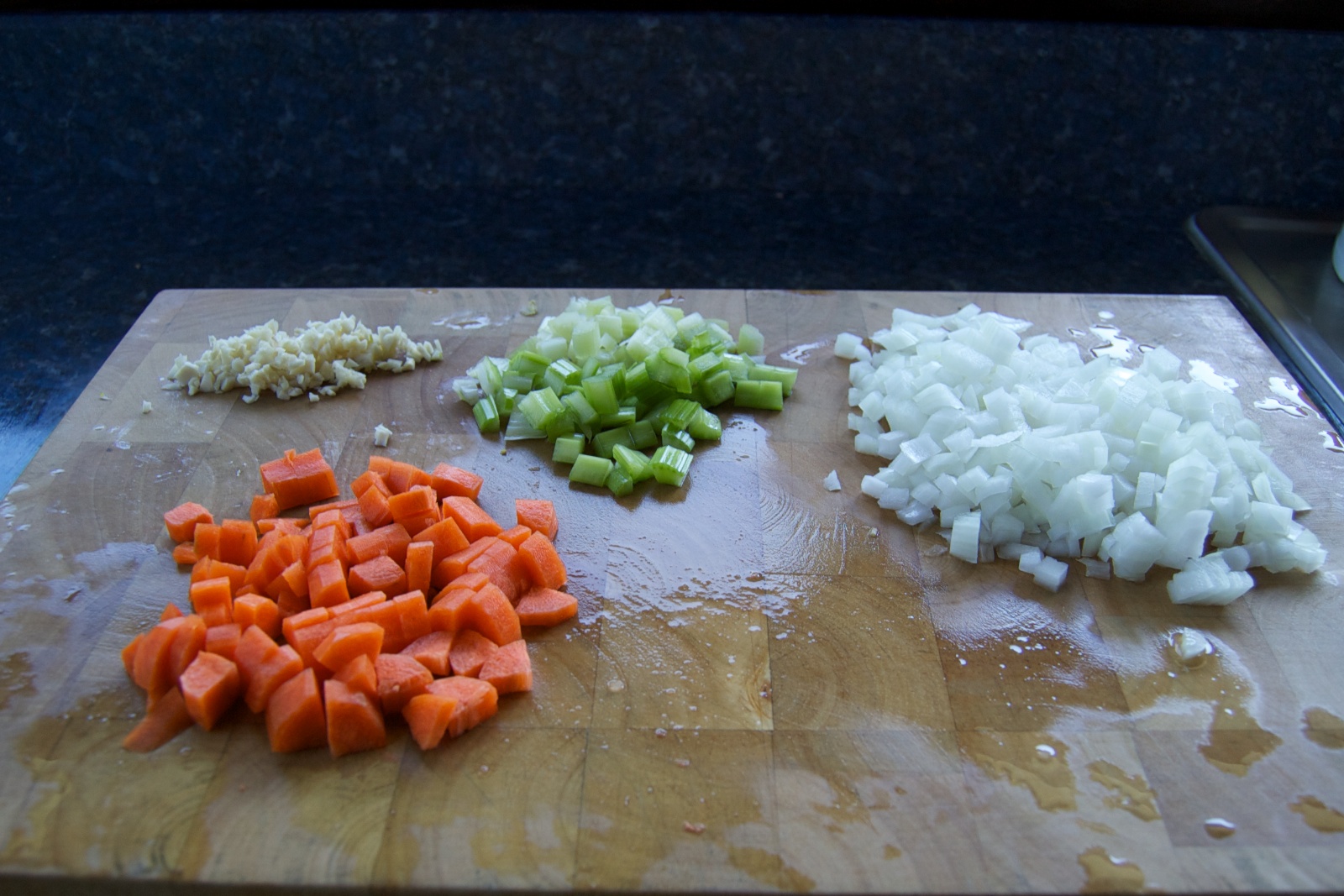 All vacuum sealed and ready for freezing: 8 packages of 6.0 oz. each.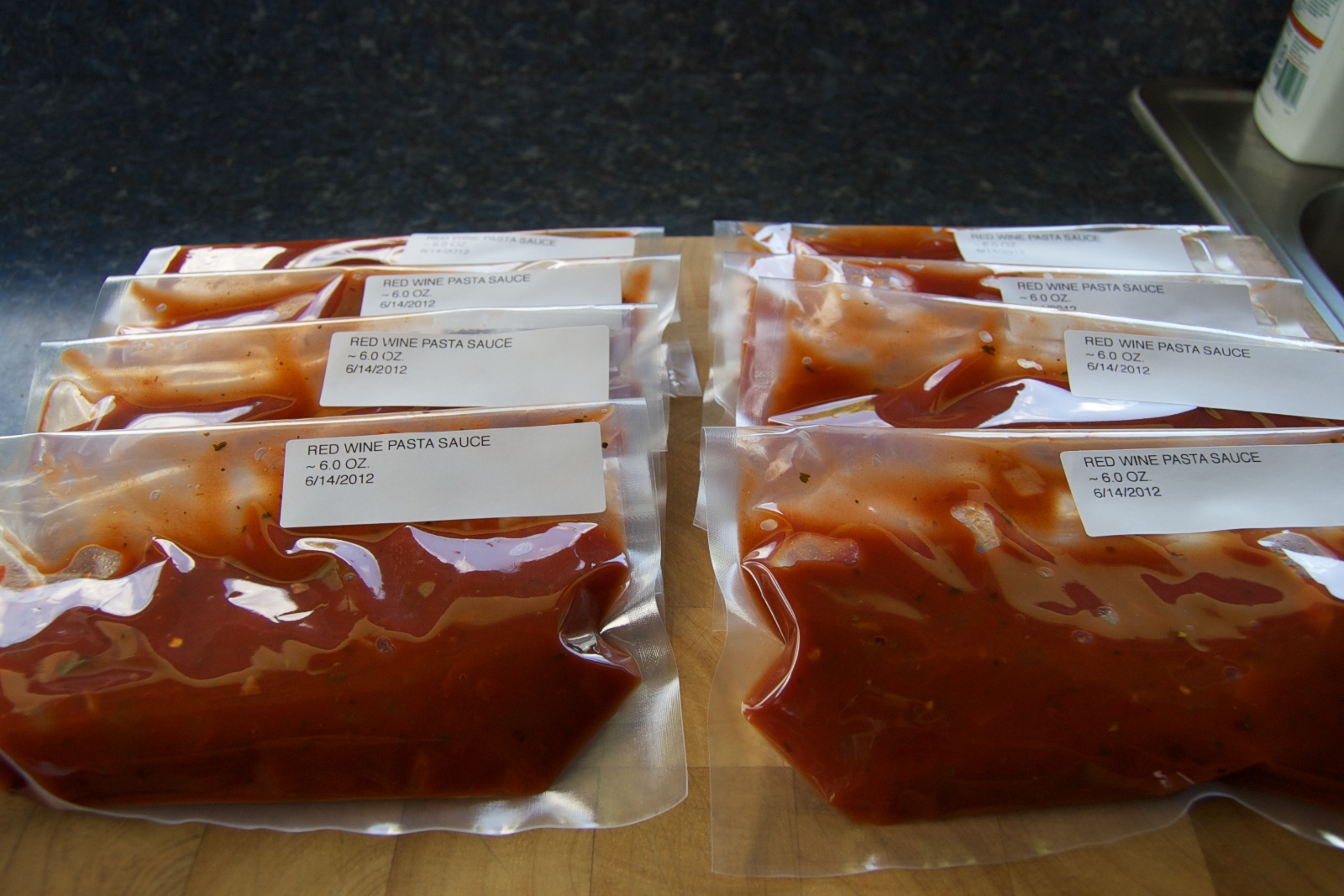 This is what my boneless pork roast looked like from the supermarket: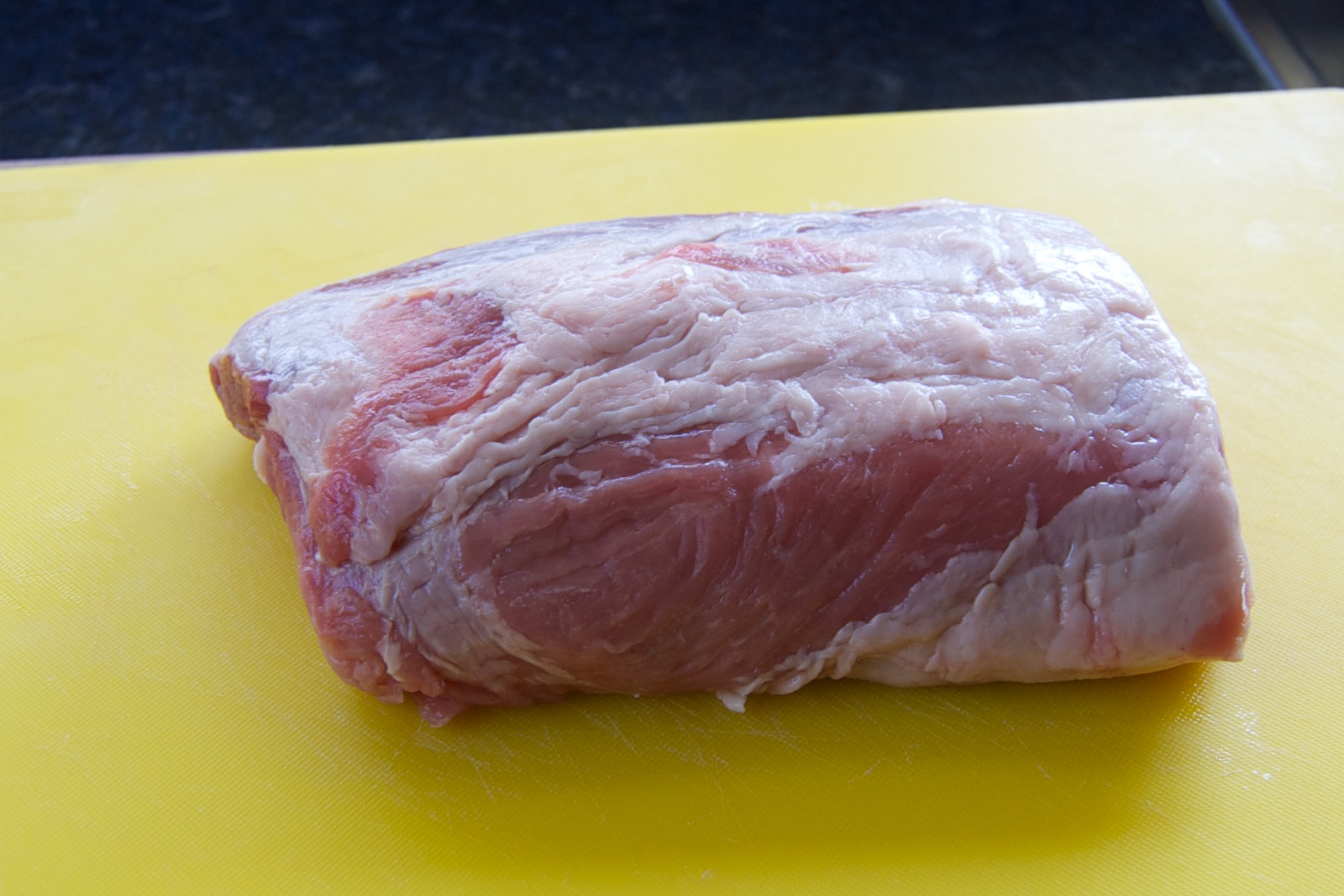 Broken down into the "white meat" and "dark meat" pieces, with all of the fat and silverskin separated out.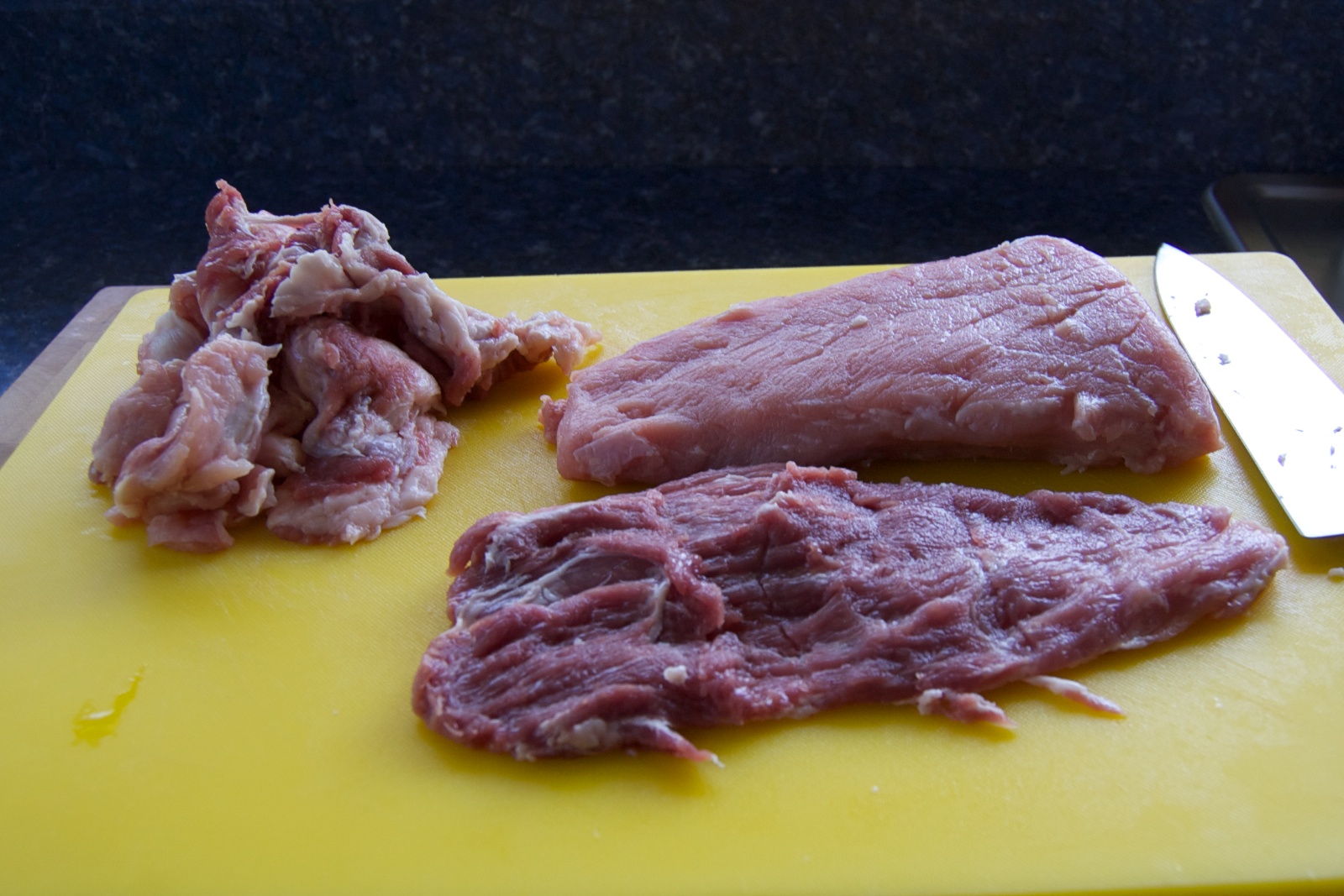 The dark meat portion prepared for miso marinated pork , vacuum marinated and into the refrigerator.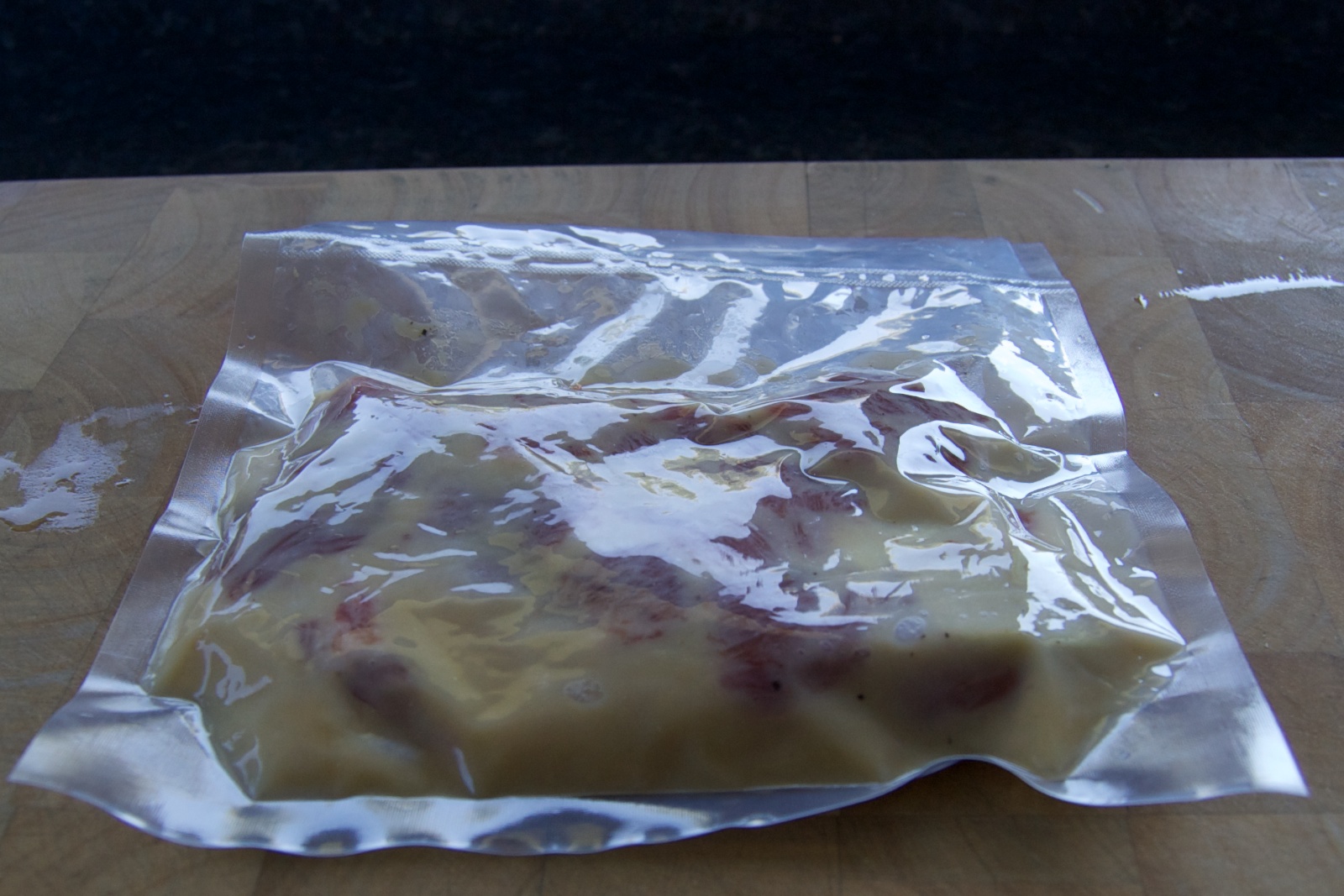 The white meat portion vacuum sealed and ready to go into the sous vide, 90 minutes at 155°F.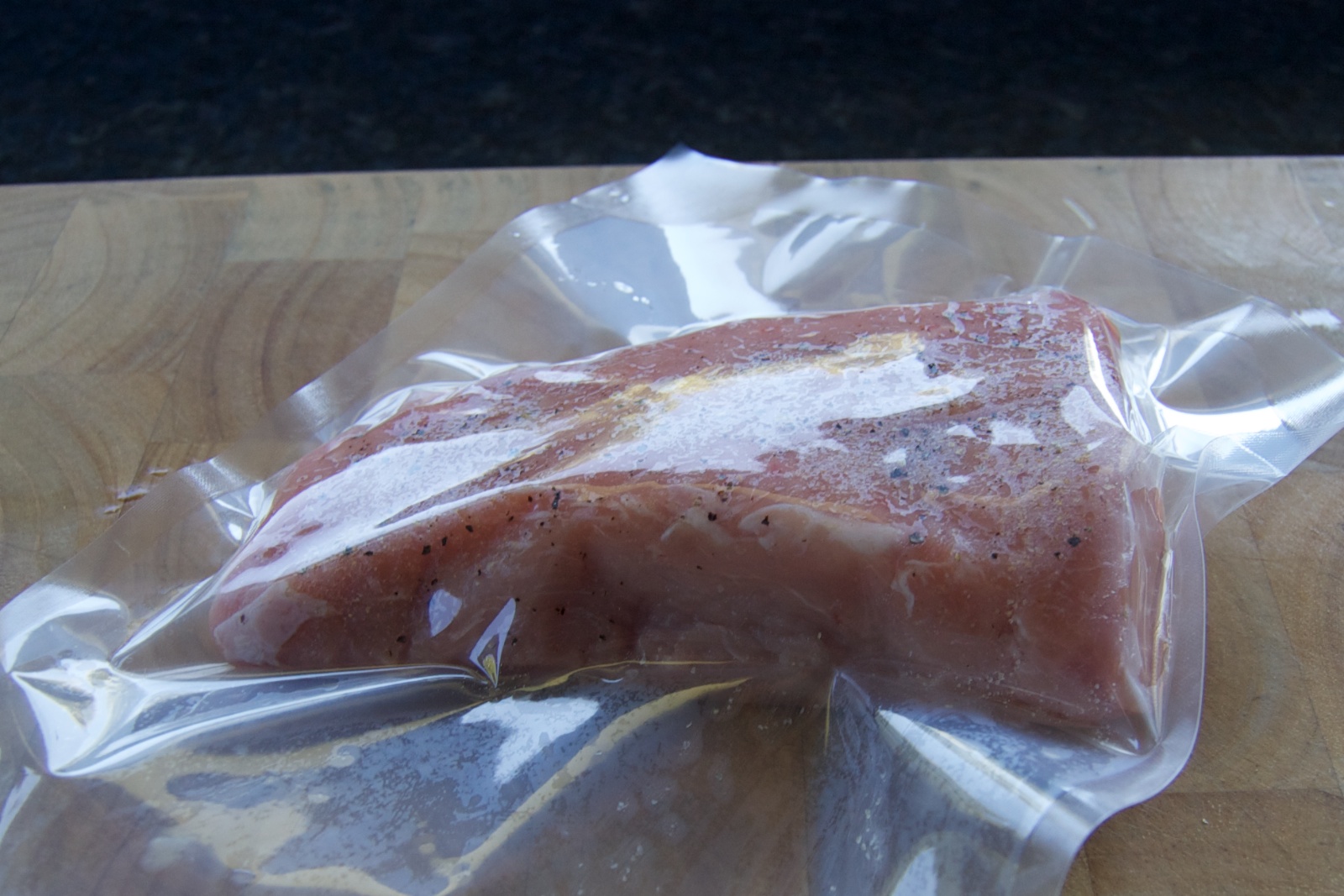 Sliced, vacuum sealed and into the freezer: 4 servings of pork for stir-fry, 3.2 oz. each. The pork roast was $ 8.88 but I got 1 dinner and 4 lunches out of it, so that's not bad.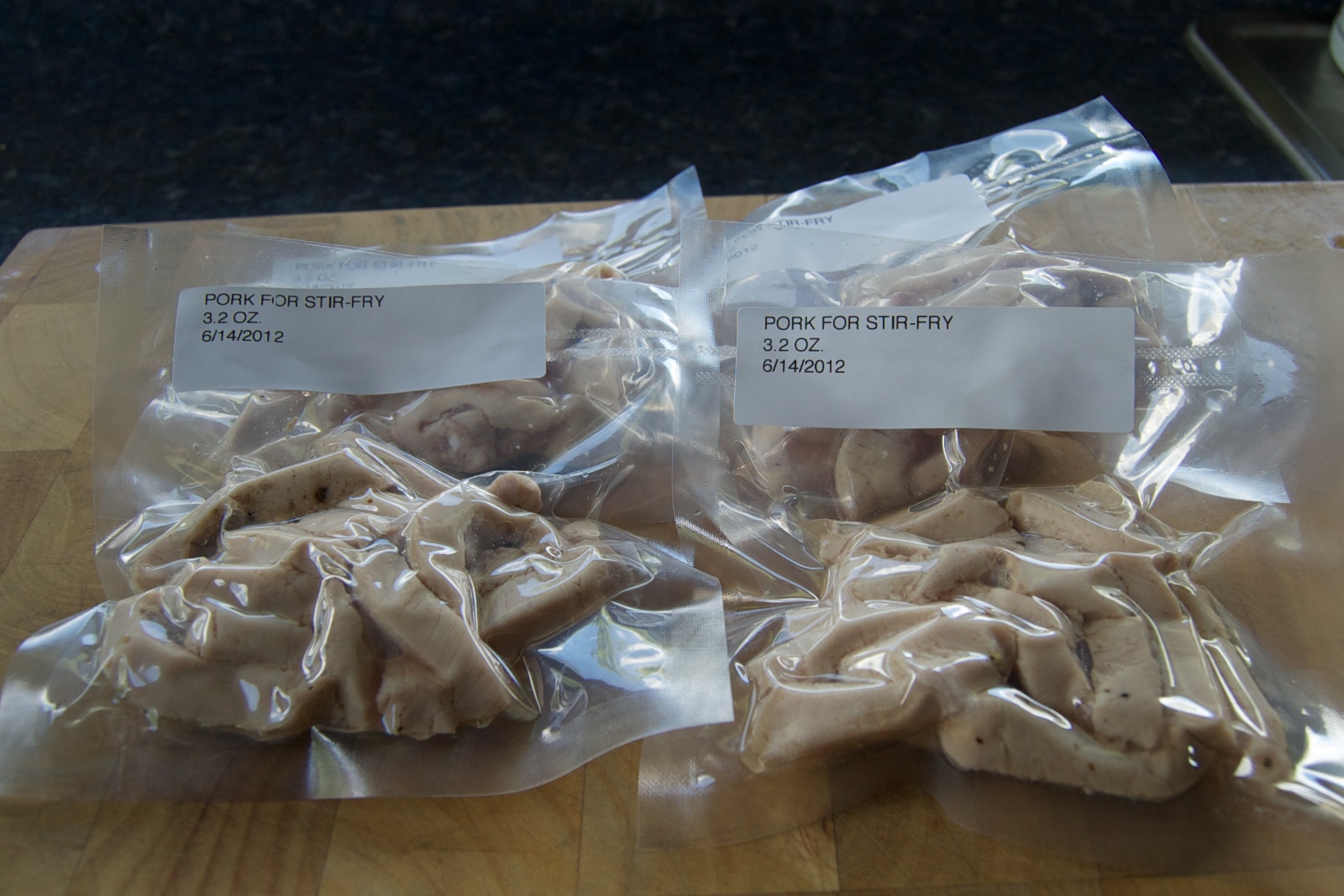 Prepared salad veggies for the salads this week. With cucumber, carrot, mushrooms, green pepper and radishes. Vacuum sealed they're nearly perfect for up to 5 days or so.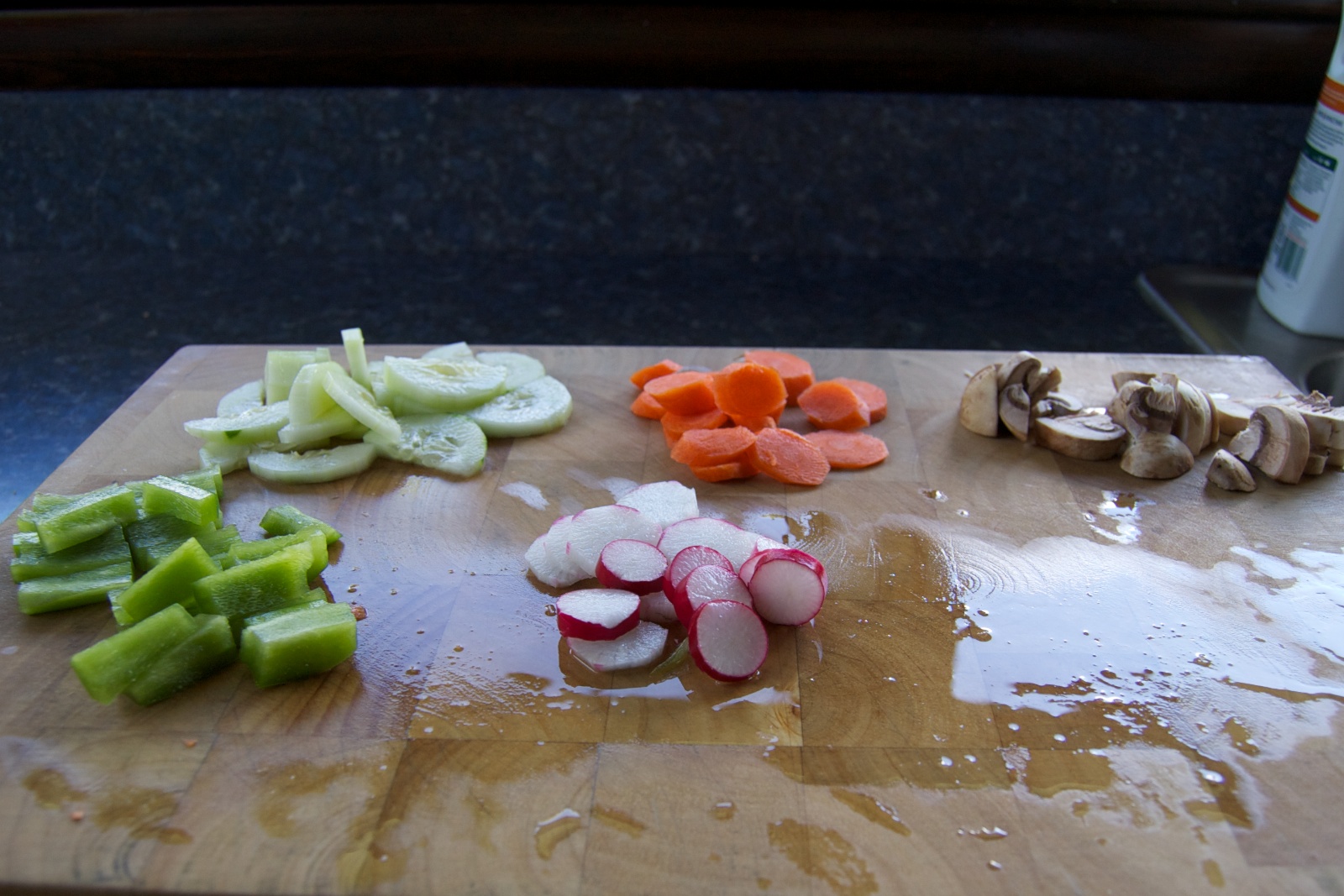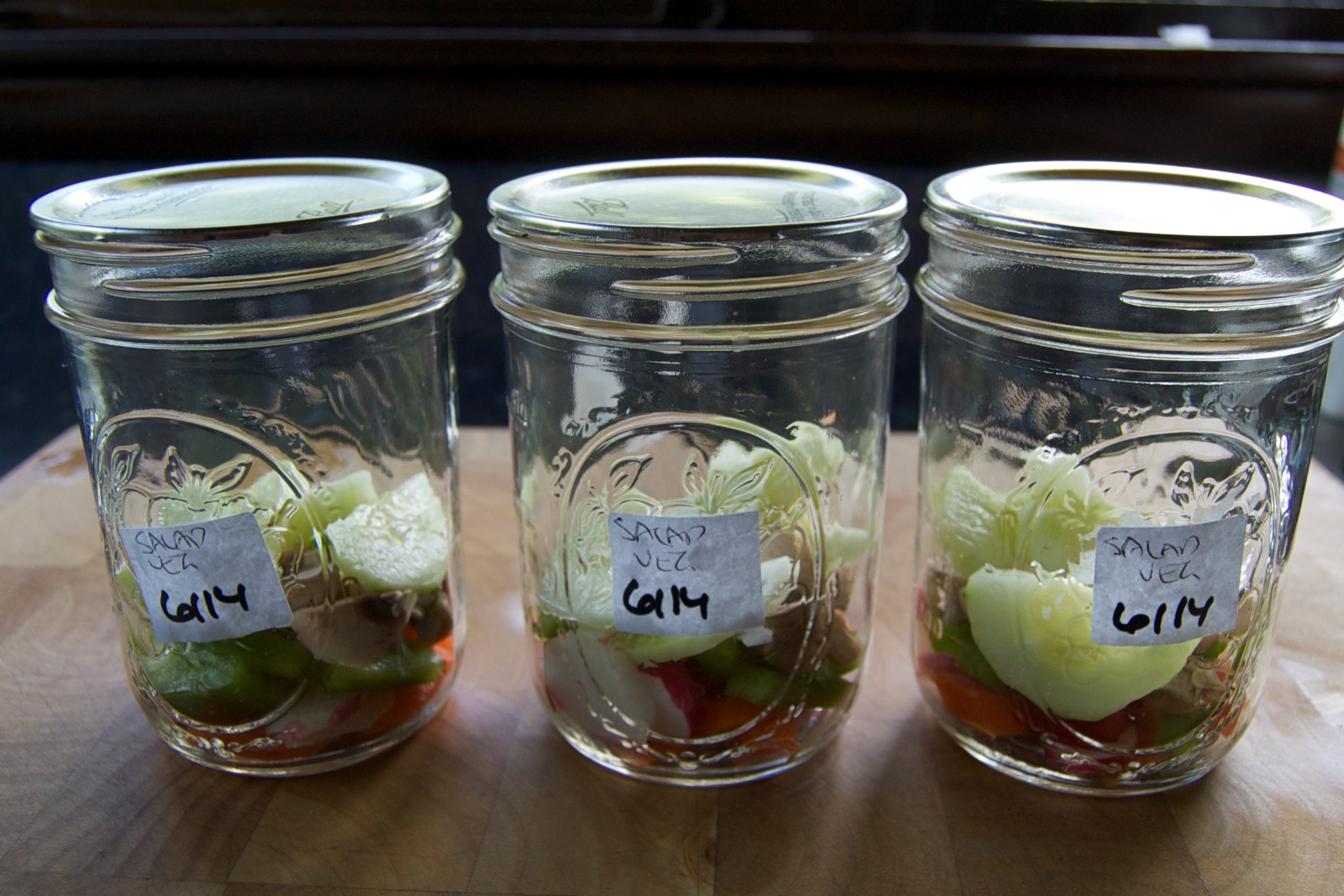 Prepared a batch of delicious garlic scape and basil pesto (new recipe) with the garlic scapes from CSA Week #2 .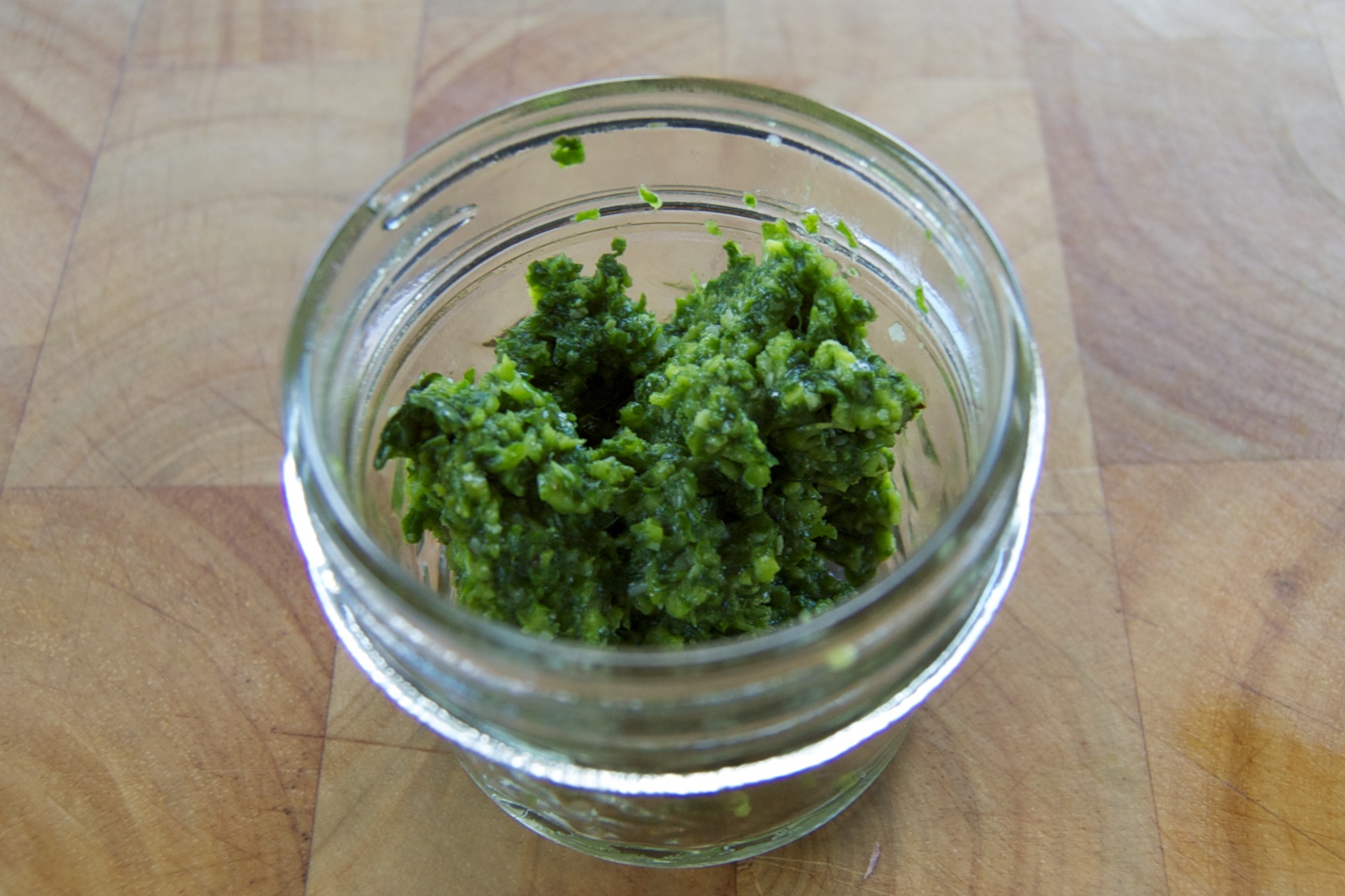 Two packages for the freezer, one for the refrigerator.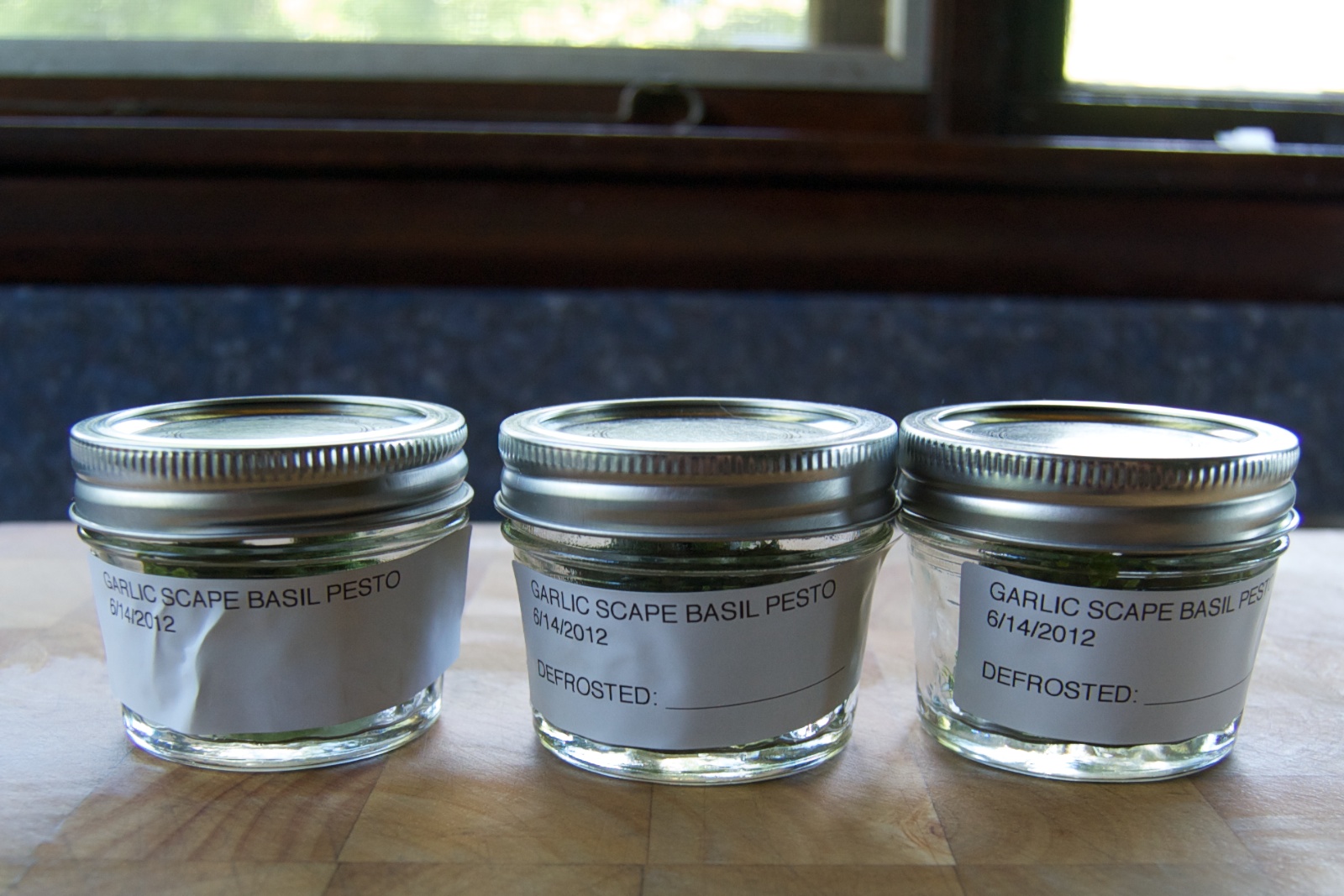 Made homemade ground beef from chuck steak, in the food processor. Here is is all spread out so I can pick out any stringy bits.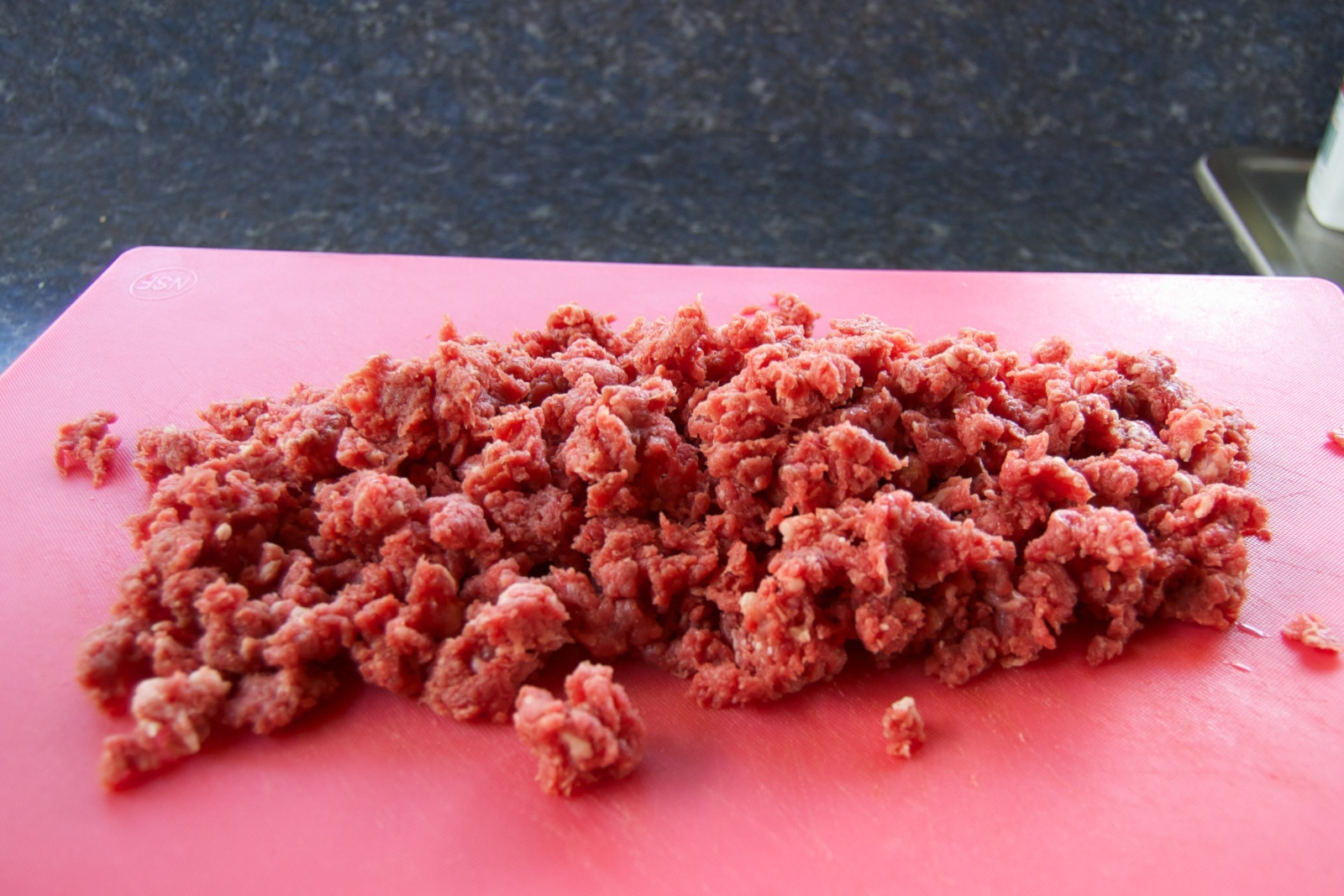 And three packages vacuum sealed and ready for the freezer: 5.1 oz.., 6.0 oz. and 8.0 oz.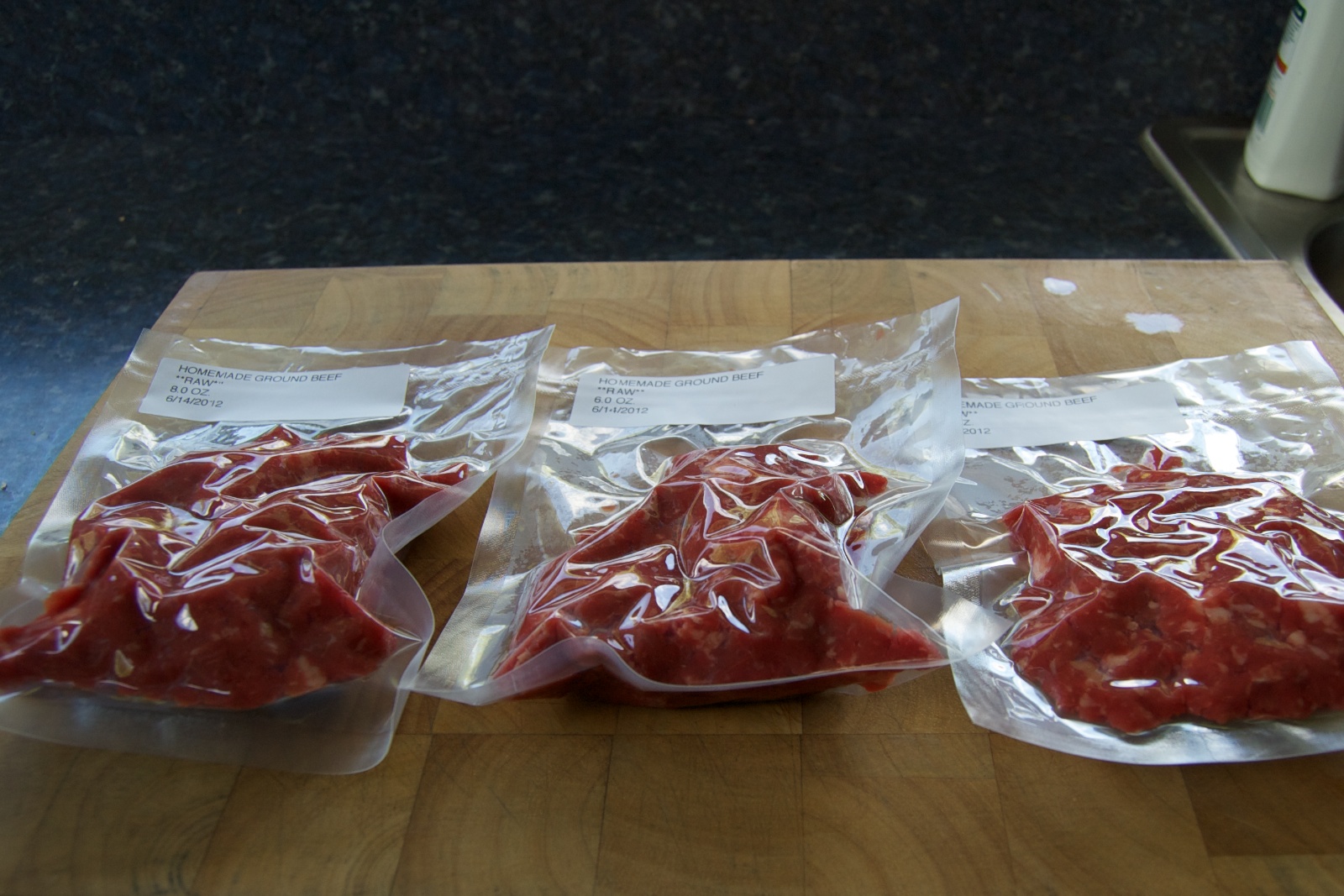 That's it! It looks like it would have taken all day, but I really was done with everything and all cleaned up before 2 PM.
Snack: 0.7 oz. peanuts.
Dinner: Miso-marinated pork and rice.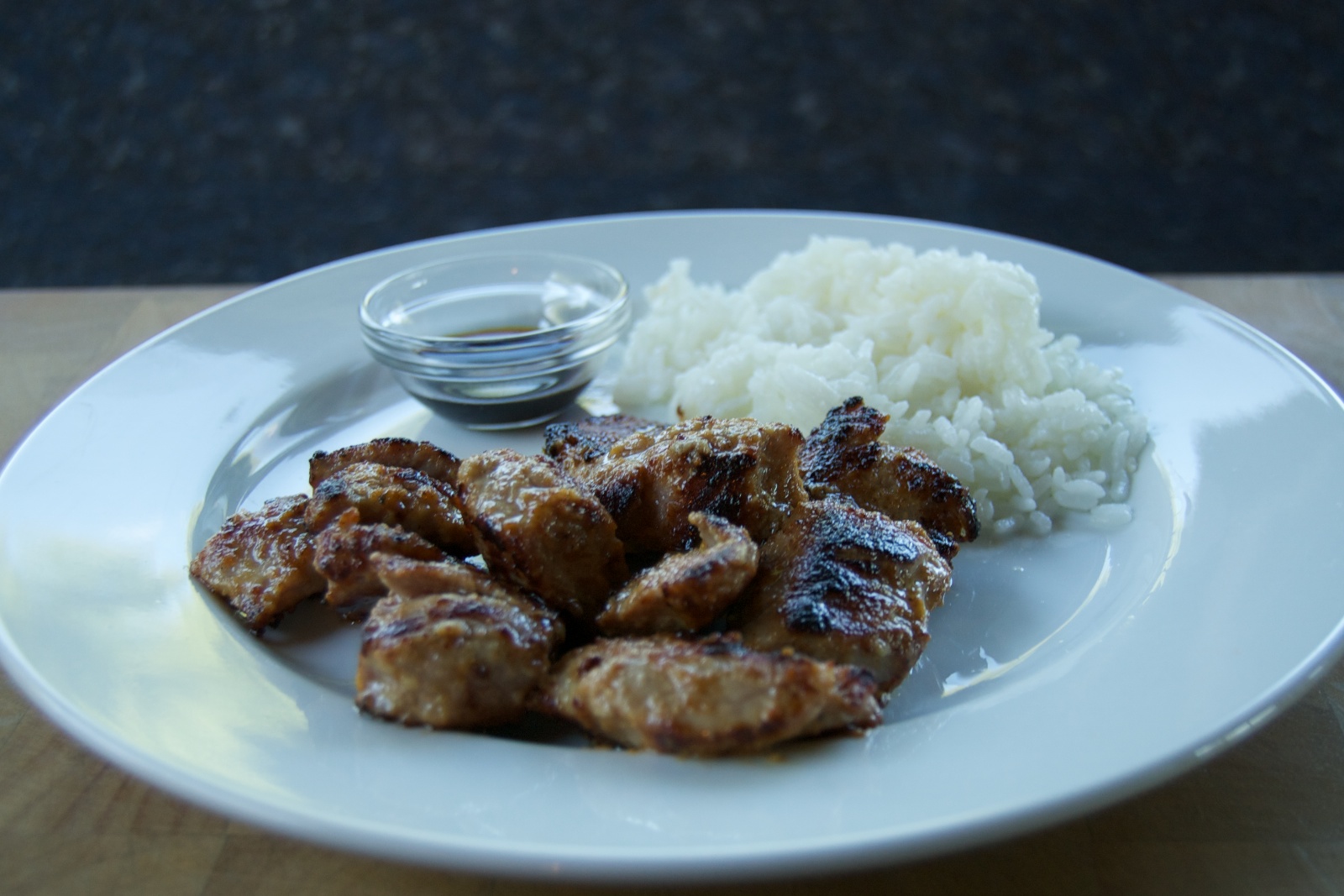 And 1 1/2 glasses of The Seeker malbec. The rest of the half bottle went into the tomato sauce I made this morning.
Weight at beginning of the day: 118.4 lbs. Weight at the beginning of the next day: 121.0 lbs.