What I ate: July 11, 2012
Breakfast: Chorizo breakfast burrito with chorizo, onion, green pepper, jalapeño and egg.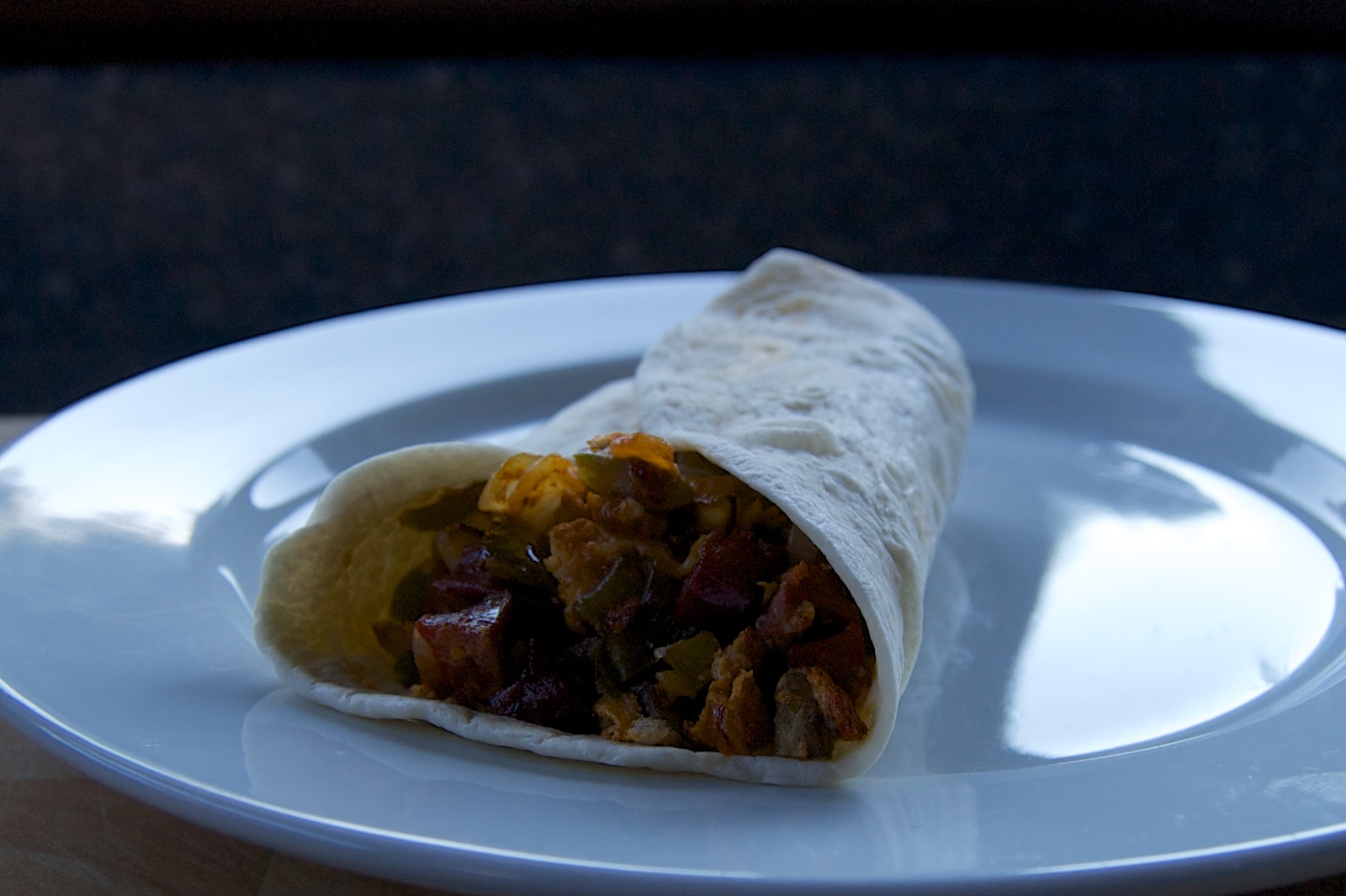 Snack: 1.0 oz. Sriracha chex mix . And a Spicy V-8.
Lunch: Tat soi with pancetta and rice.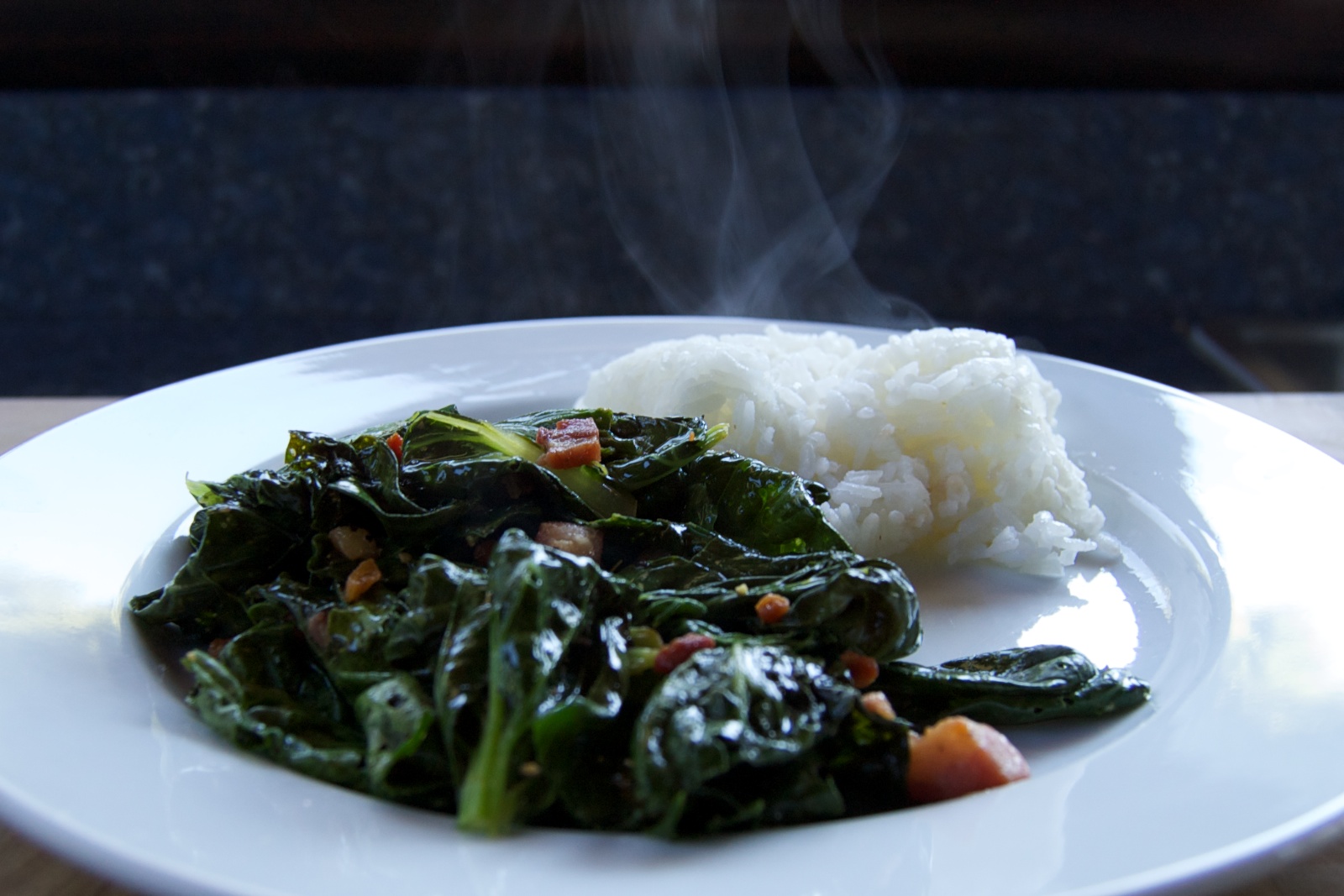 Baked a loaf of whole wheat cinnamon raisin walnut bread .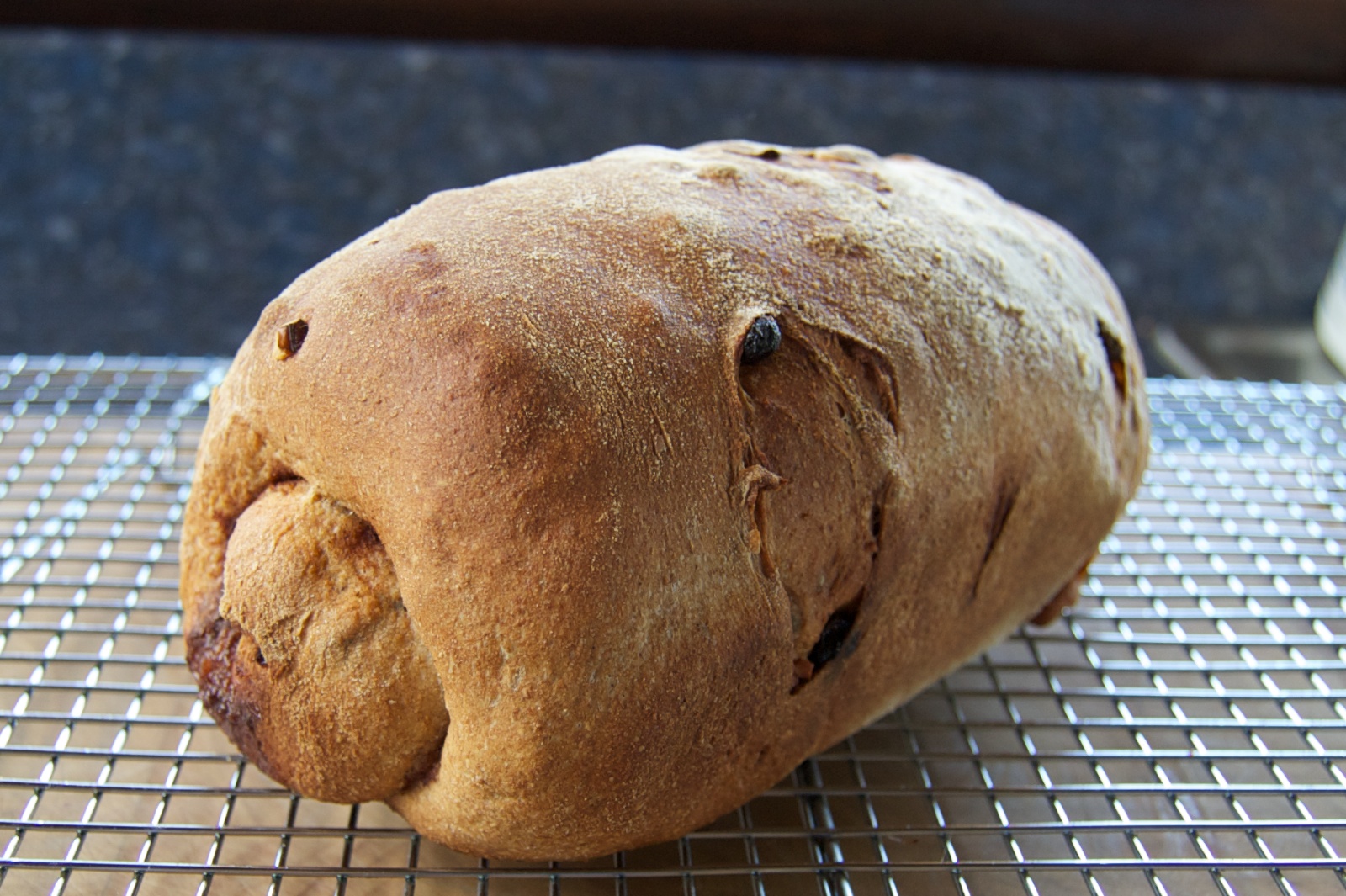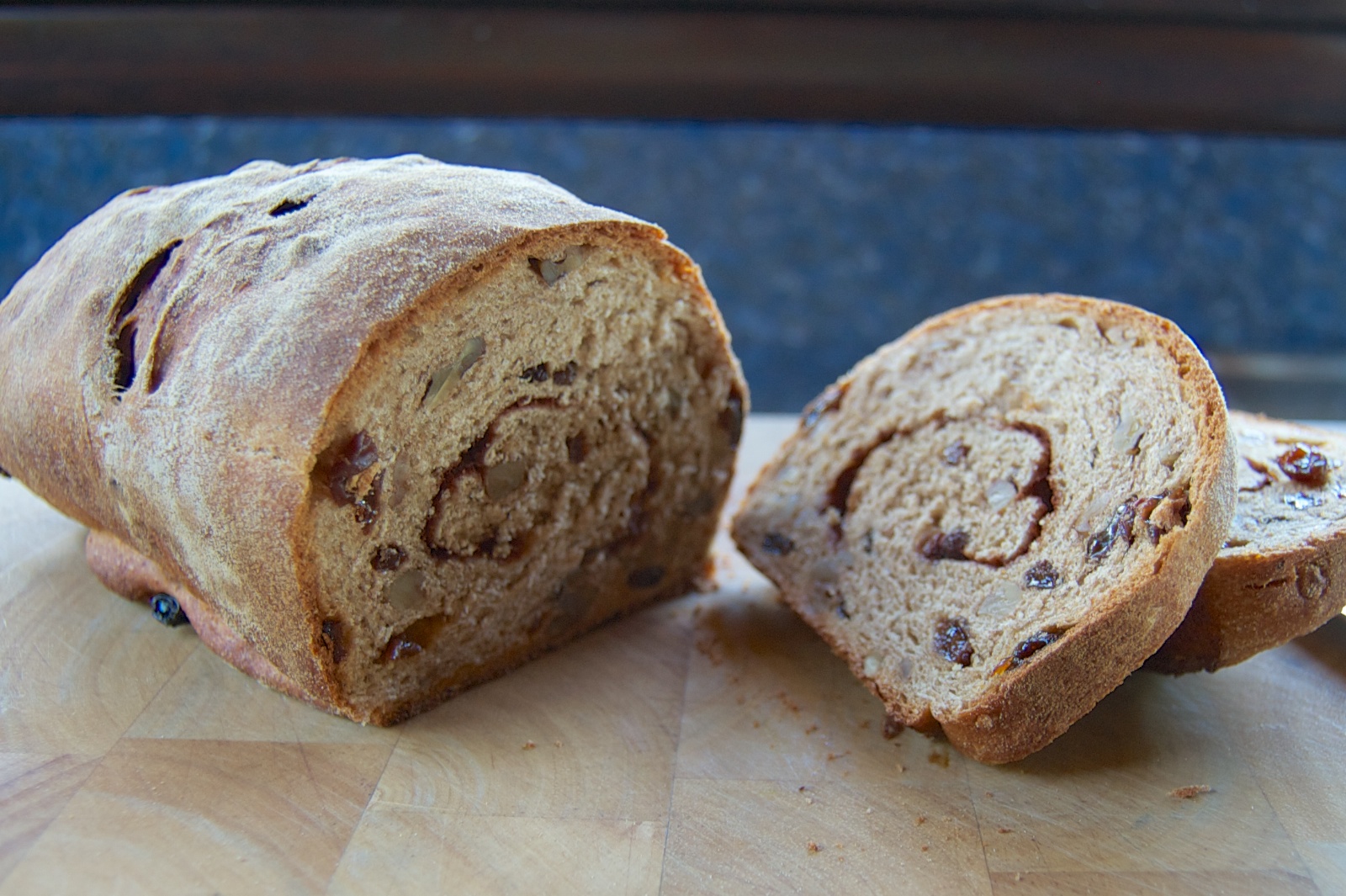 Snack: 1 end slice of fresh cinnamon raisin walnut bread, toasted, with butter. So delicious!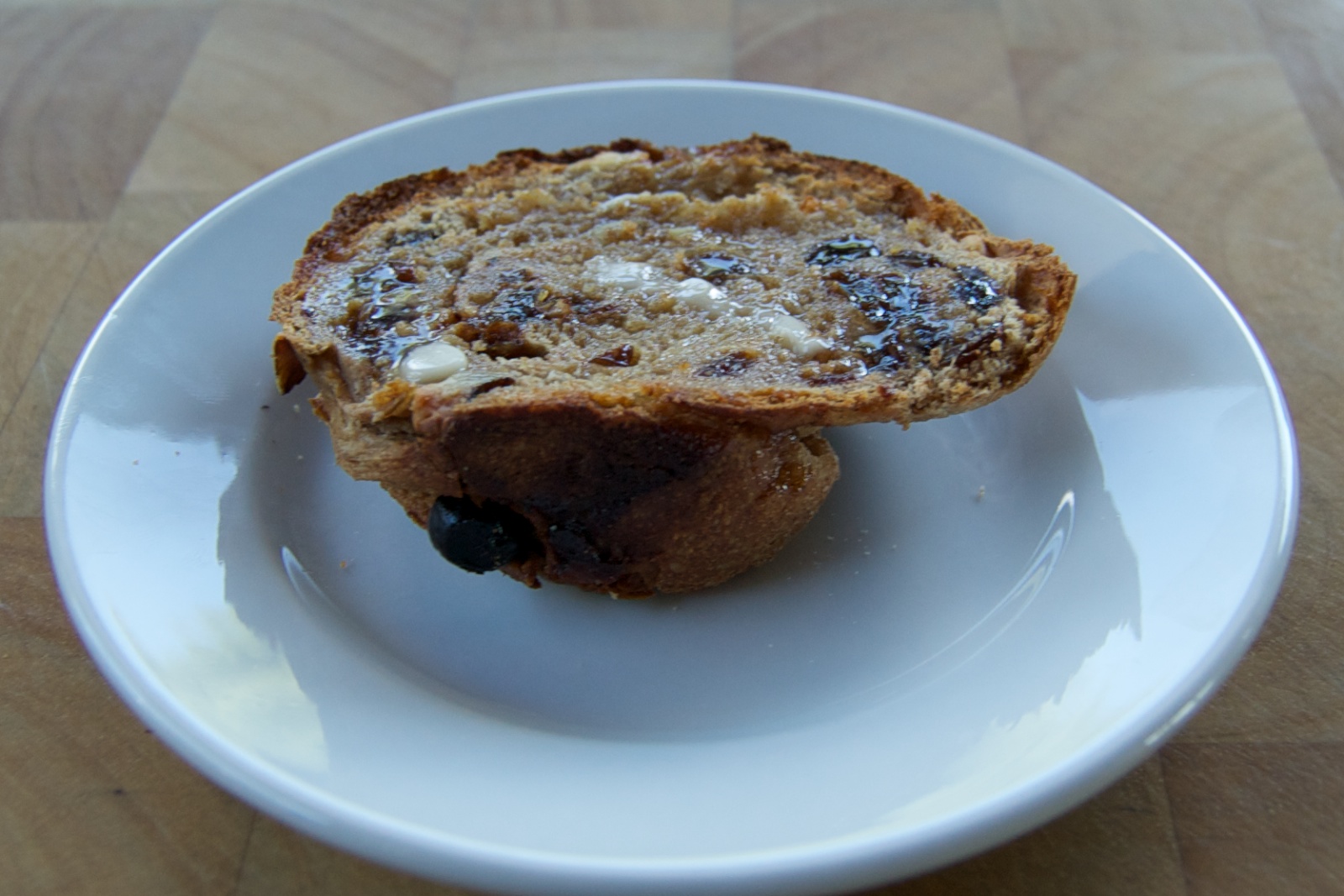 Dinner: Salad with lettuce, carrots, celery, cucumber, radish, mushroom and red onion and tomato with Olivia's croutons and Kraft Tuscan House Italian dressing.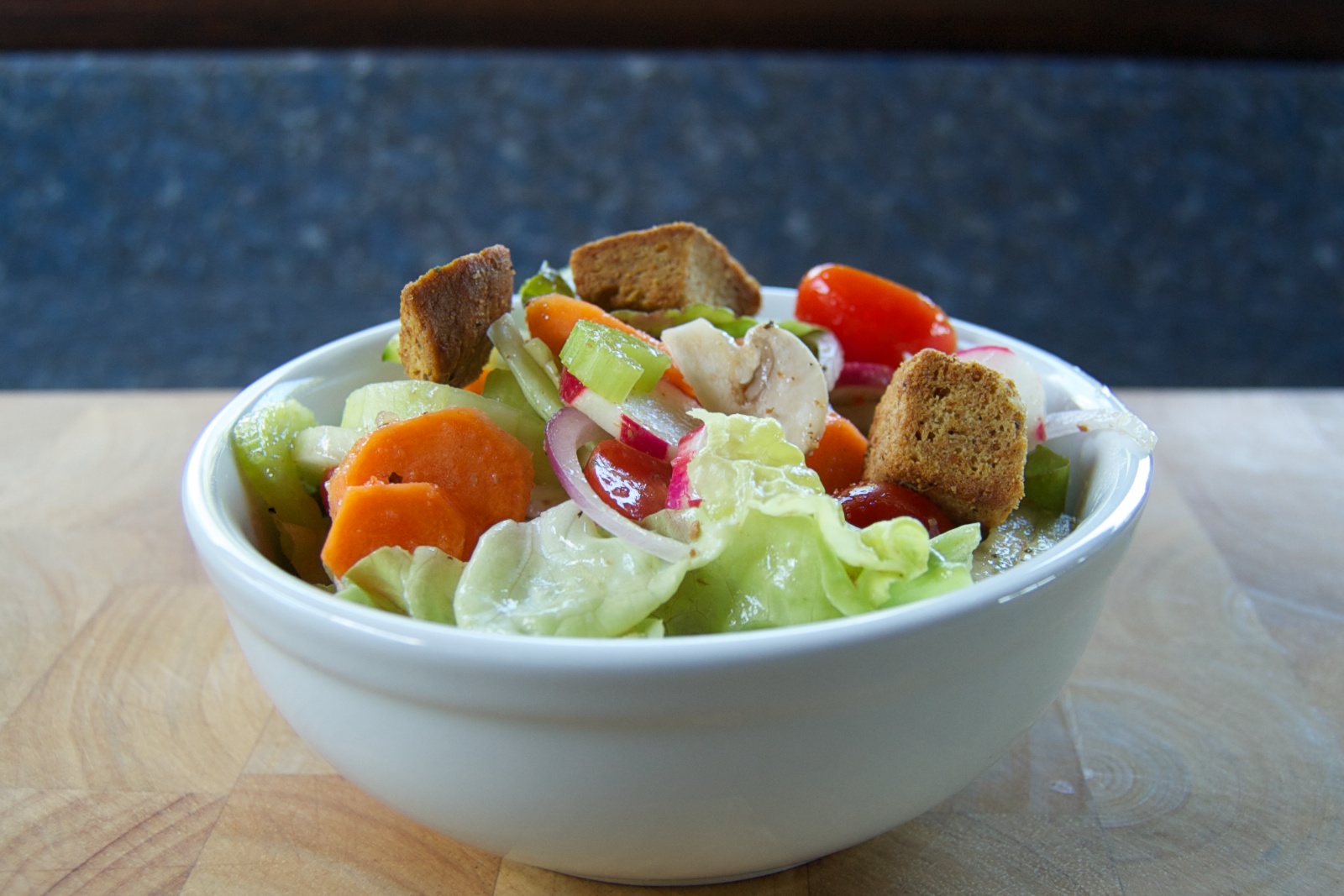 And 2 slices of pepperoni and mushroom pizza from my local pizza place, Panni. That's two slices or one quarter of a small pizza; it makes a good meal when combined with a nice salad!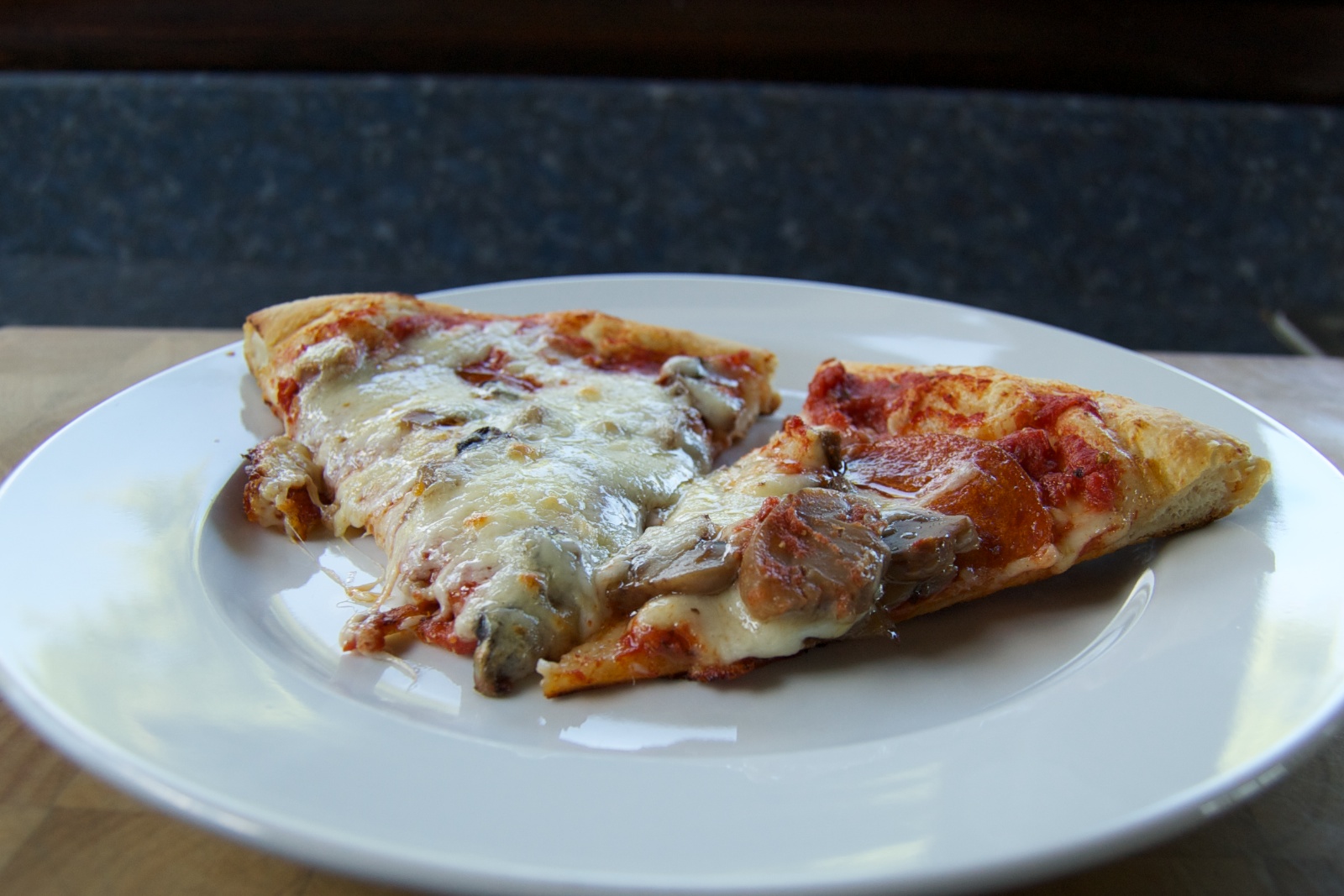 And 2 glasses of Fattoria di Basciano Chianti Rufina, 2009.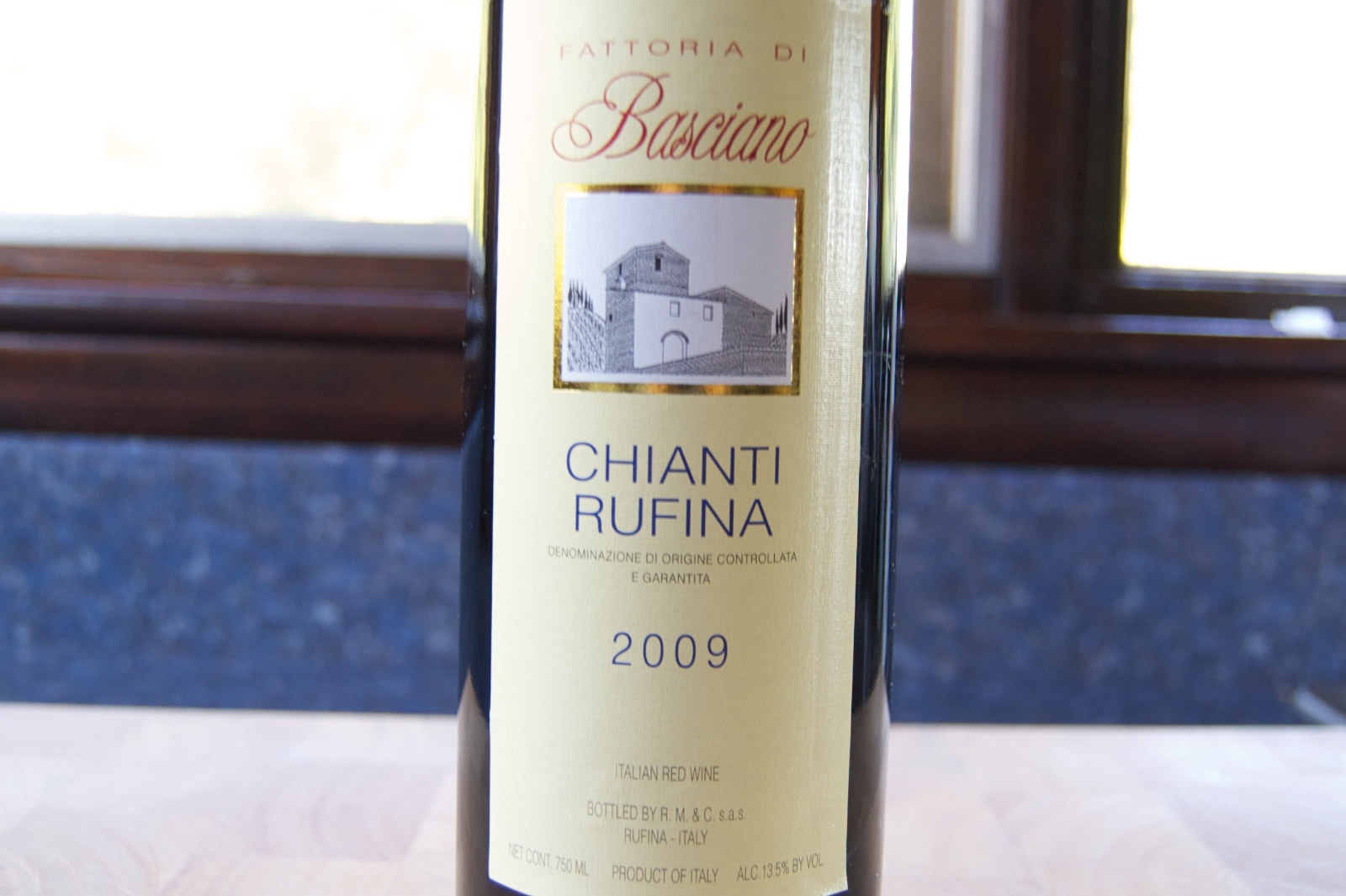 Weight at beginning of the day: 122.0 lbs. Weight at the beginning of the next day: 120.8 lbs.