What I ate: October 12, 2012
Breakfast: Chorizo breakfast burrito with chorizo, onion, green pepper, jalapeño and egg. Reheat of the filling from Wednesday on a freshly heated tortilla.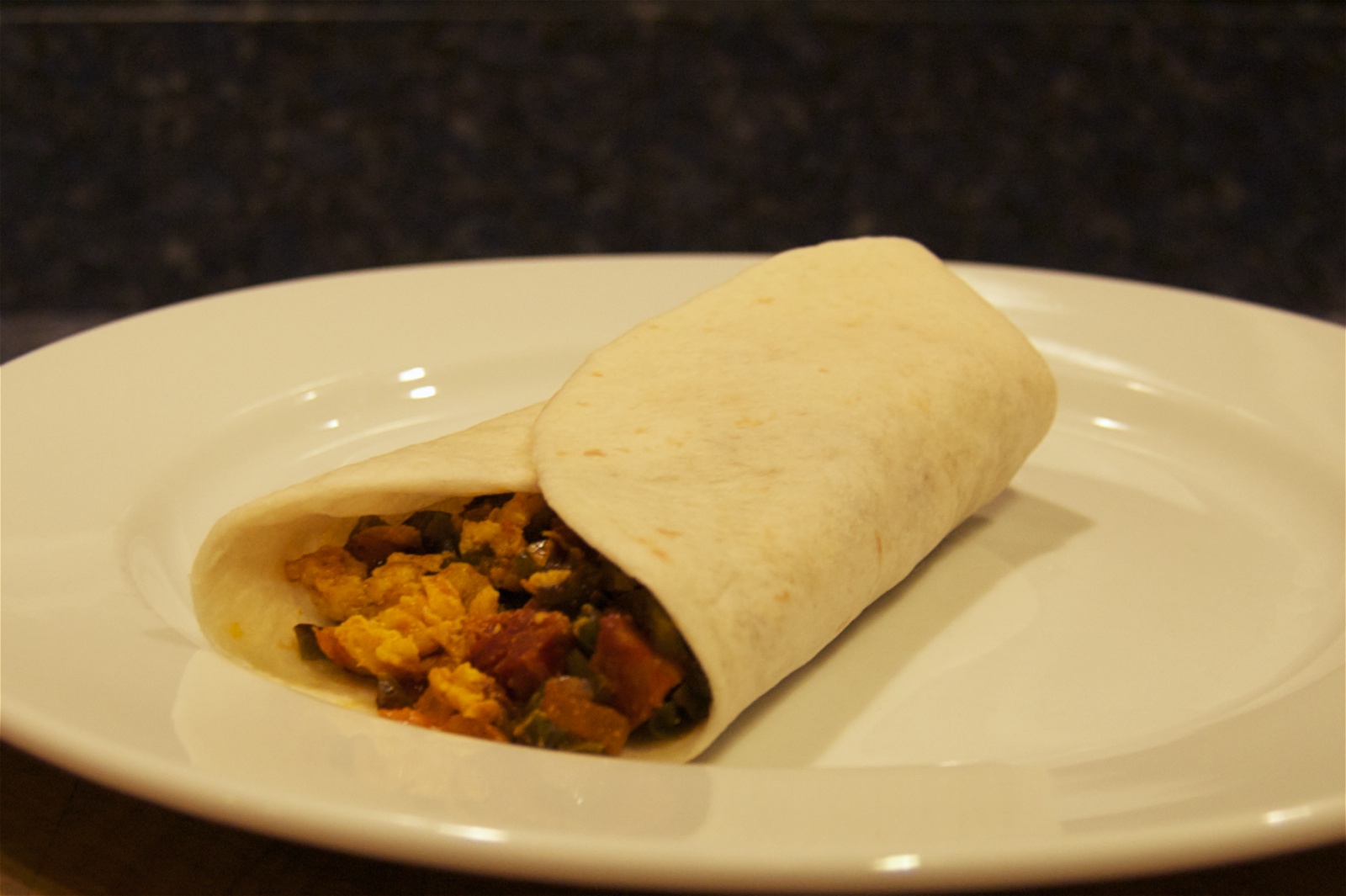 Snack: 1.0 oz. Sriracha chex mix .
Lunch: Hot dog and Kettle Chips hot jalapeño potato chips. With a grilled Hebrew National hot dog on a whole wheat hot dog bun.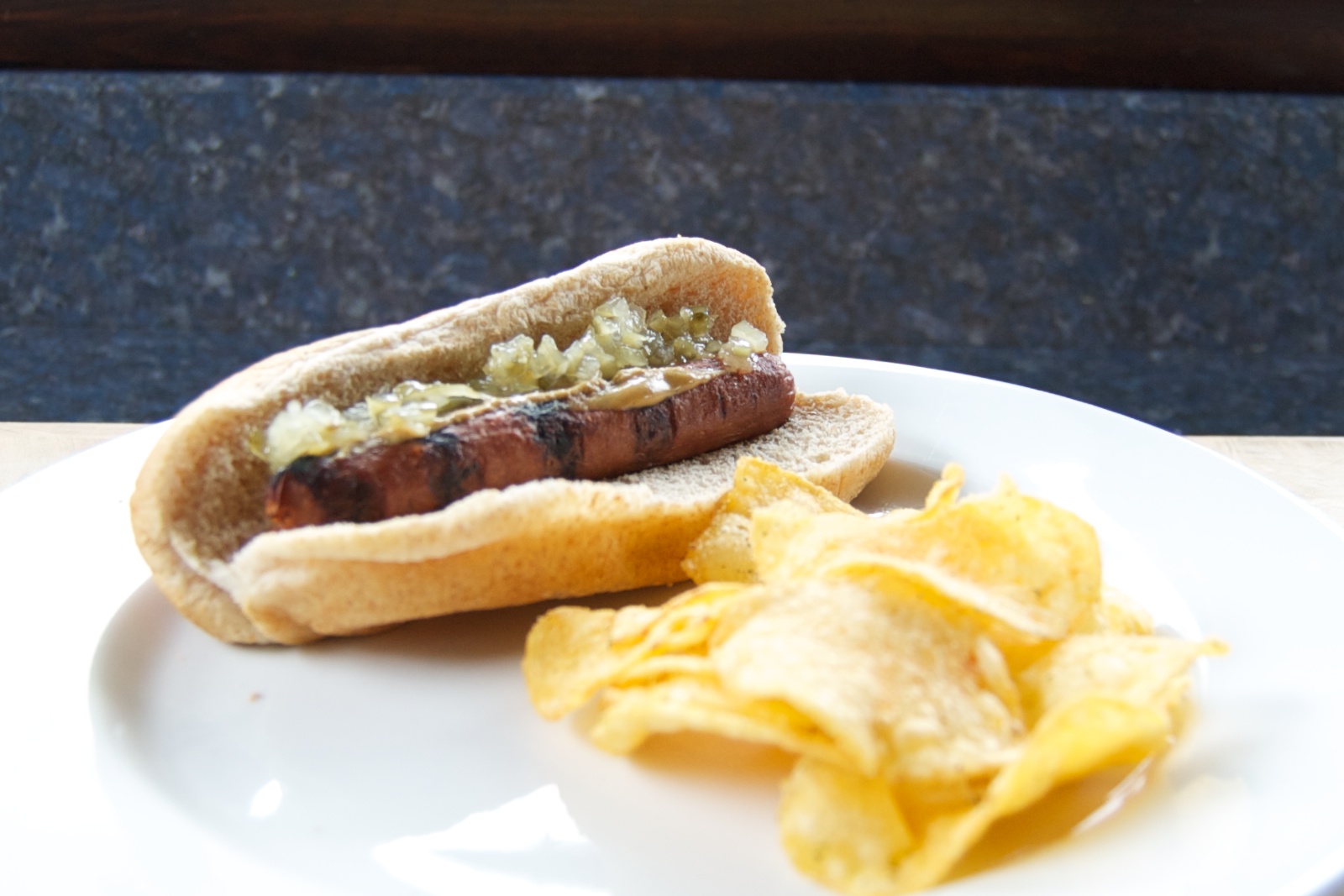 Grocery shopping day today.
I got a package of natural, no-antibiotic, no-hormone, vegetable-feed chicken breast. The package was $ 8.53 and contained 3 breasts. But they were huge! I divided it down to 5 servings ranging from 4.3 to 7.2 which is a much more reasonable serving size for dinner for one. And a much better price-per-dinner, too! Vacuum sealed and ready for the freezer.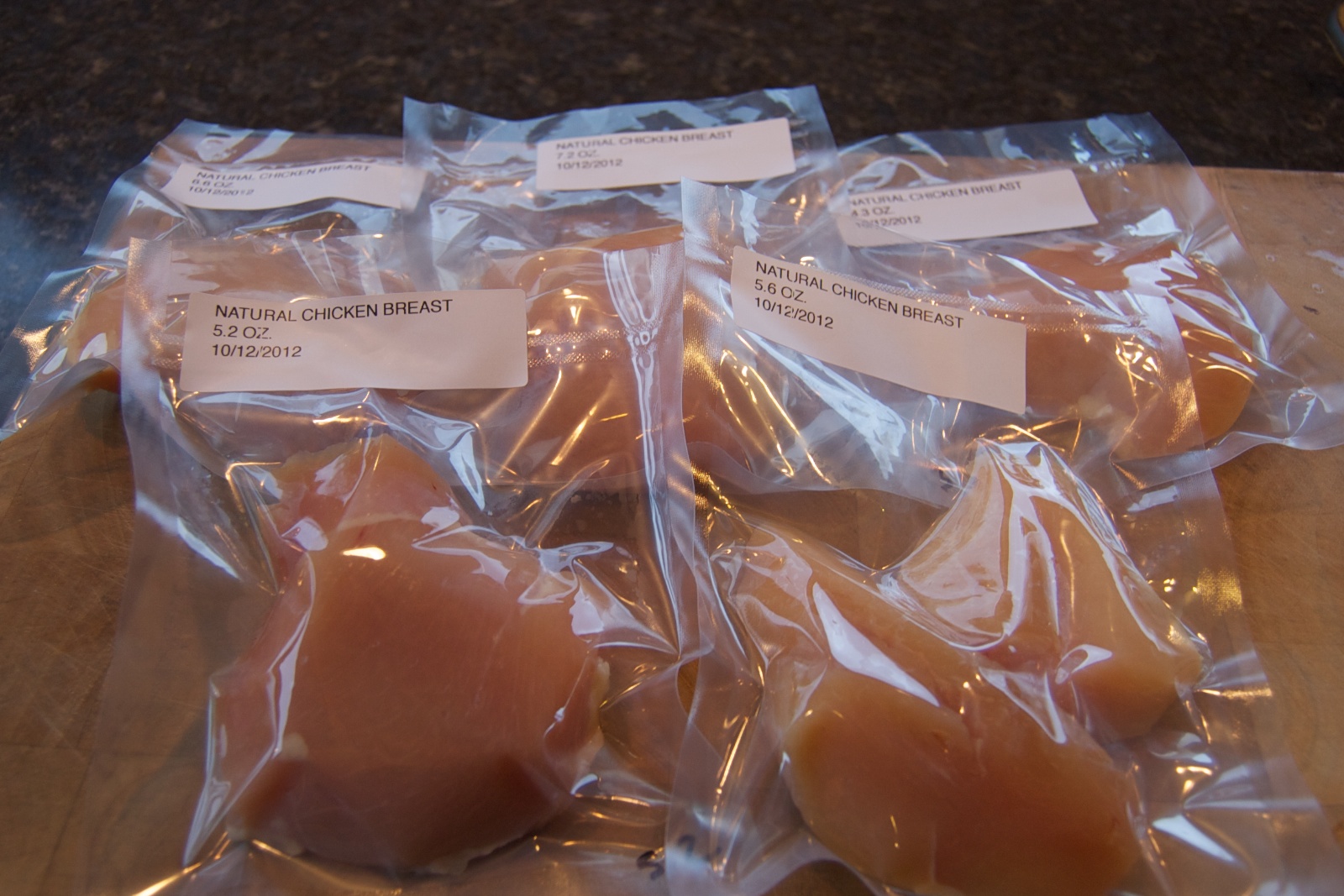 I got a filet mignon steak. It was expensive, but it will certainly be delicious. The steak was $ 12.59 for 0.66 lbs. But I cut it in half to make two dinners, so that helps. I grilled, vacuum sealed and froze them. They'll be finished in the sous vide.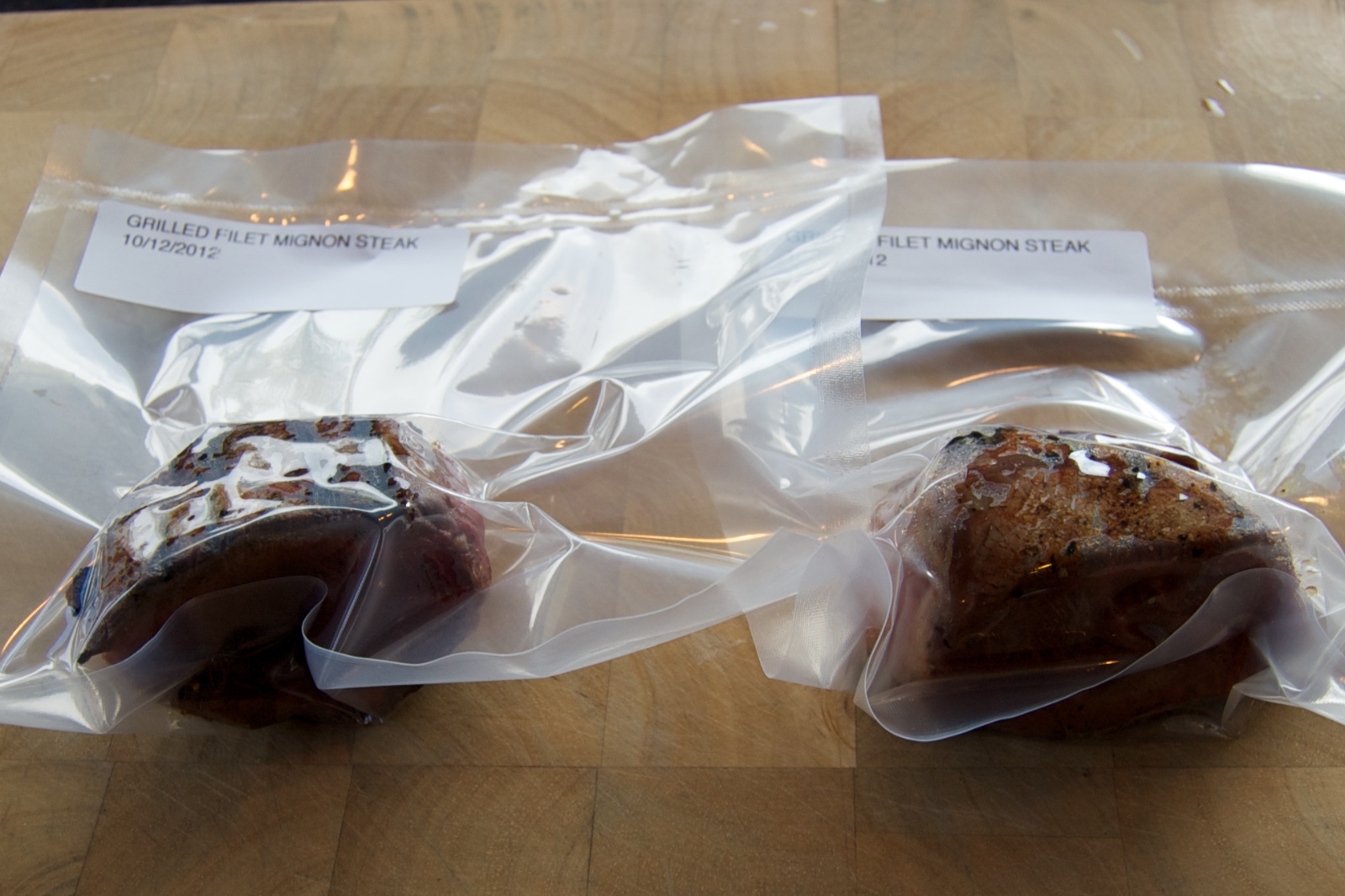 I also got a large value pack of 90/10 ground beef, 3.82 pounds for $ 17.15, but it had a $ 5.00 instant-off coupon, so that was a good deal.
I made 4 large (6.0 oz. before cooking) grilled hamburgers with some of the ground beef, pictured here with the steaks.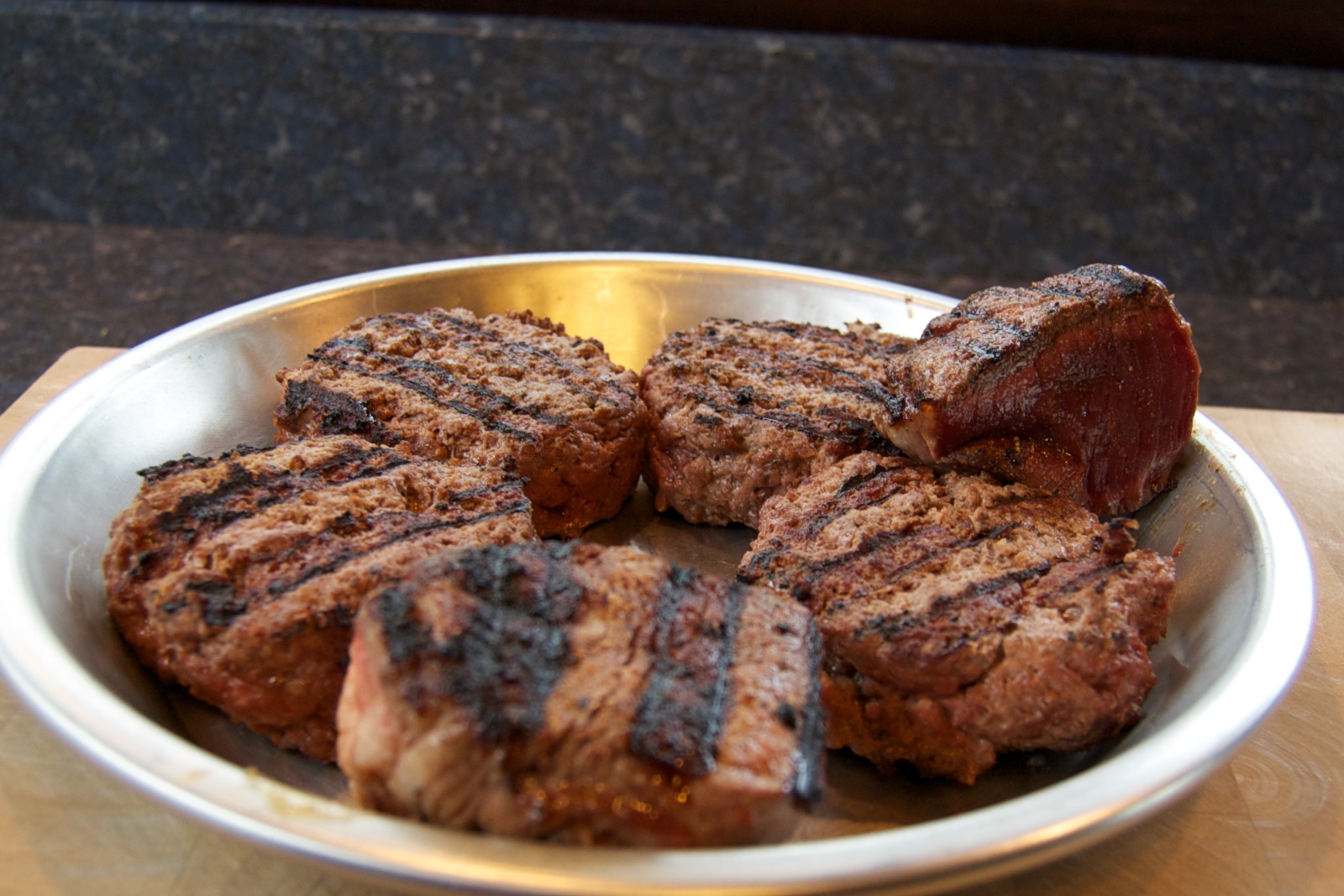 Vacuum sealed and ready for the freezer.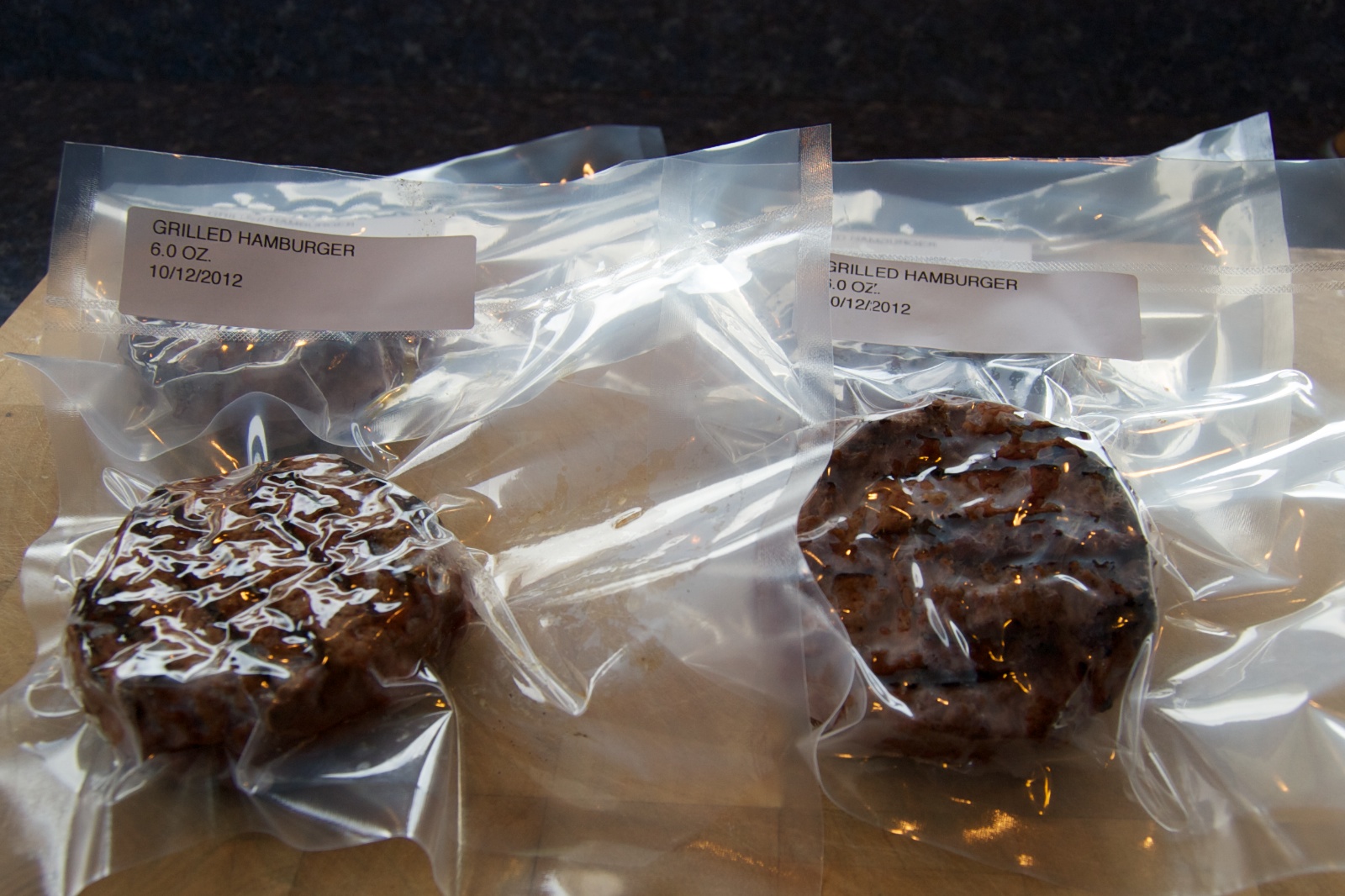 I also made a batch of meatballs . They're 2.2 oz. each (before cooking) and there are two per serving.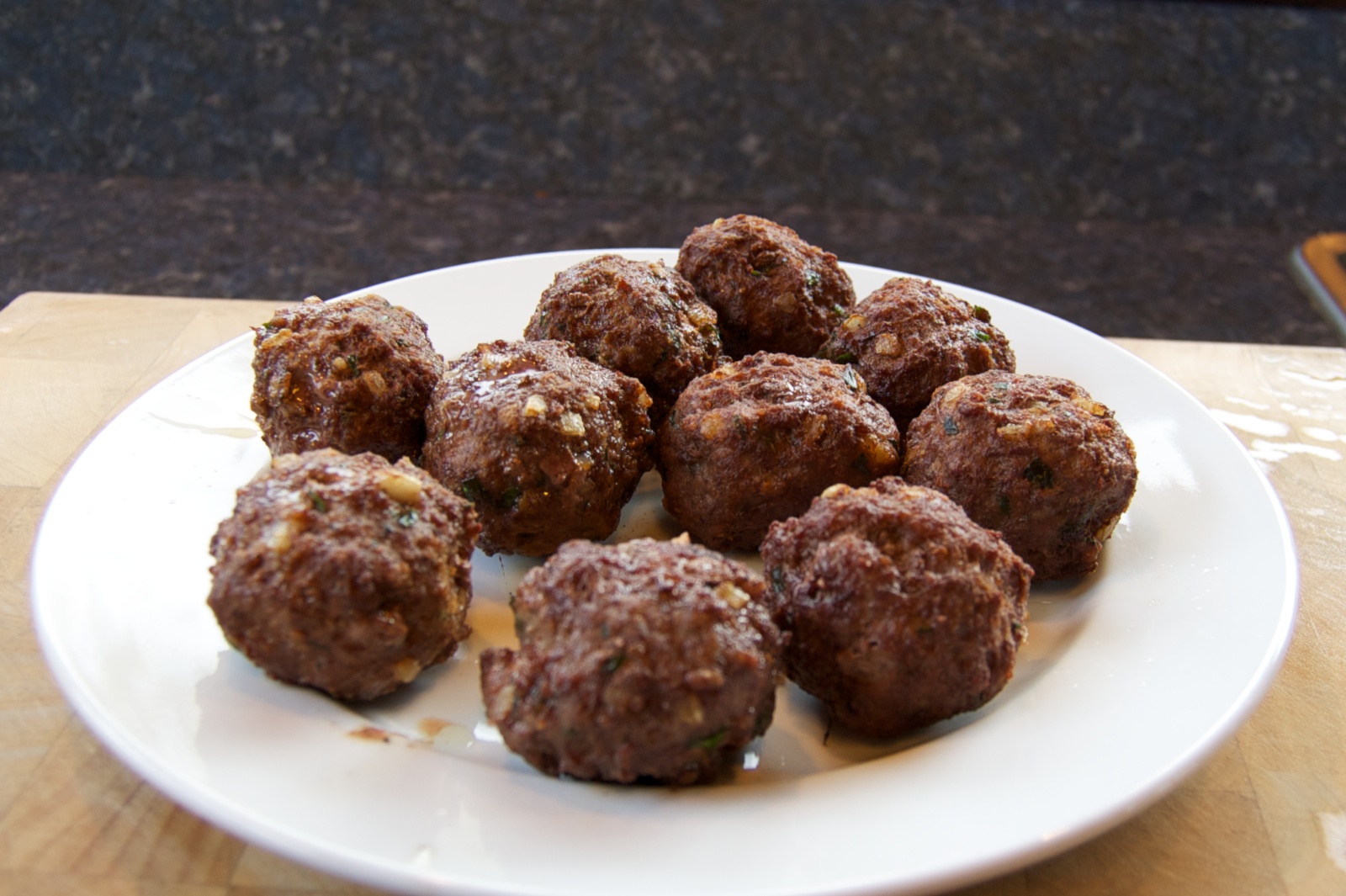 5 servings vacuum sealed and frozen for 5 spaghetti dinners .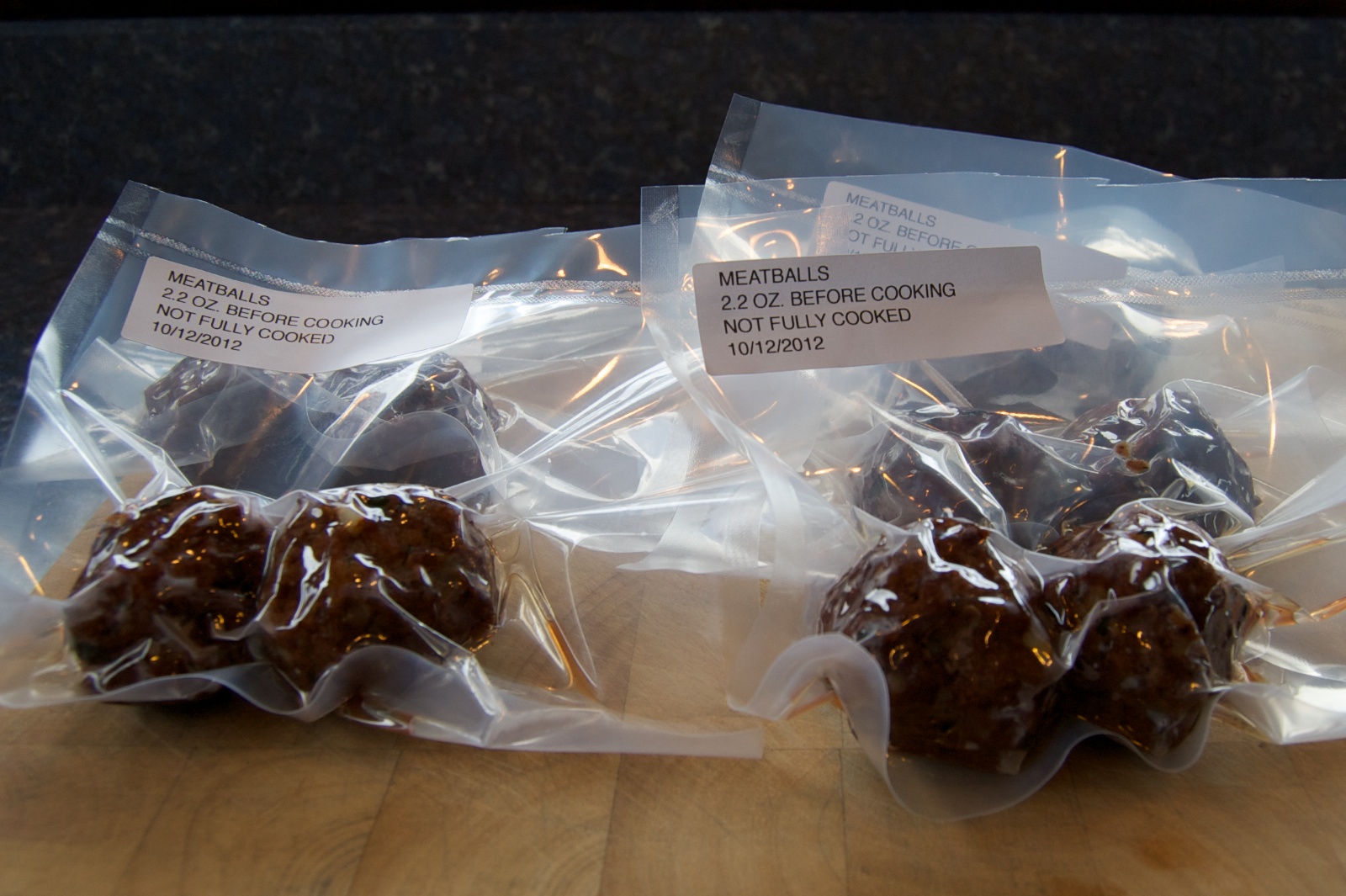 And 1 lb. 3.4 oz. of raw ground beef for the freezer for future meals.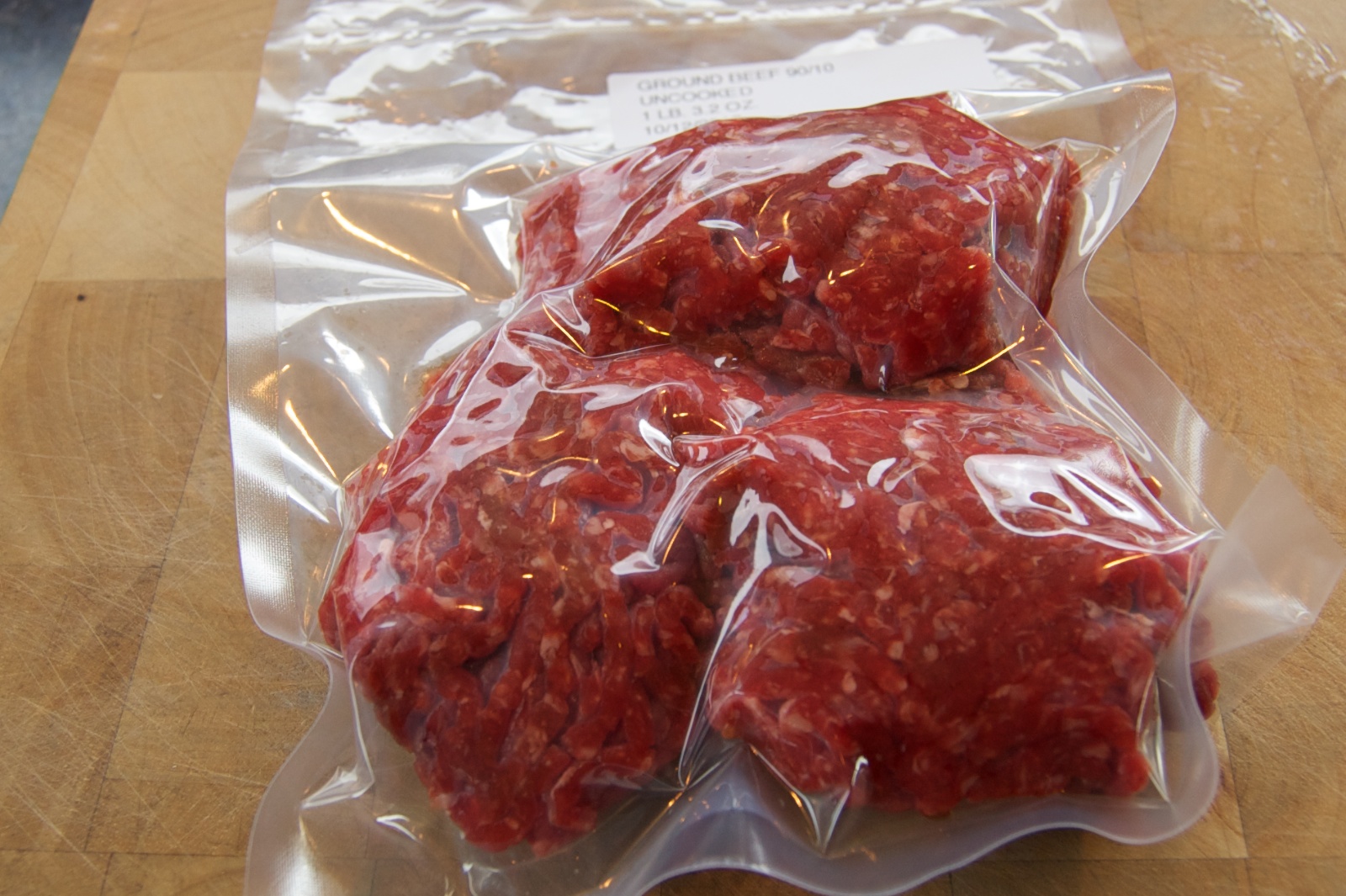 Snack: McIntosh apple and Cabot cheddar cheese.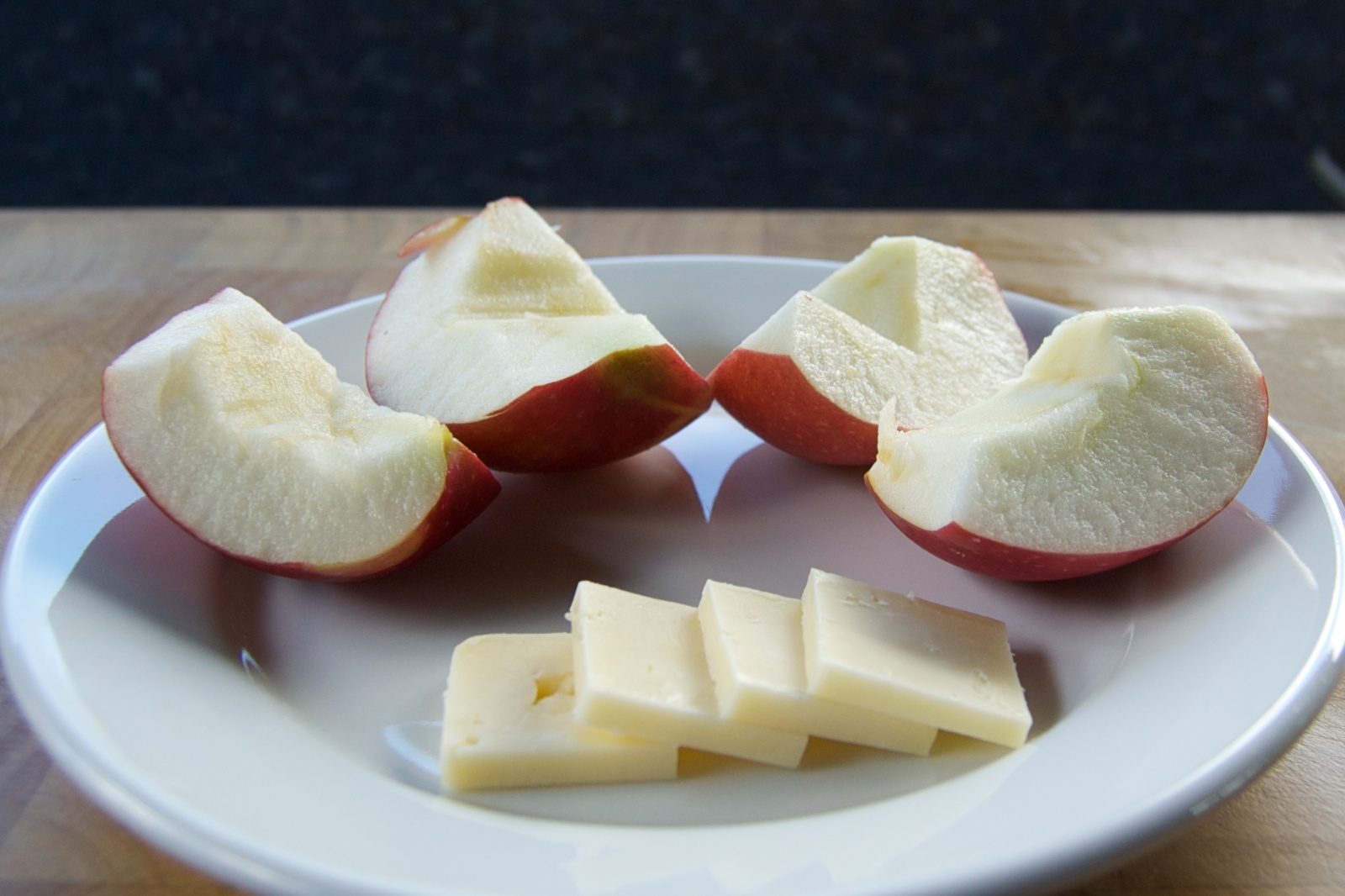 Dinner: Mushroom and pepperoni pizza, takeout. There are two slices in this picture, but I had a third. The rest I froze in two packages, one with two slices and one with three.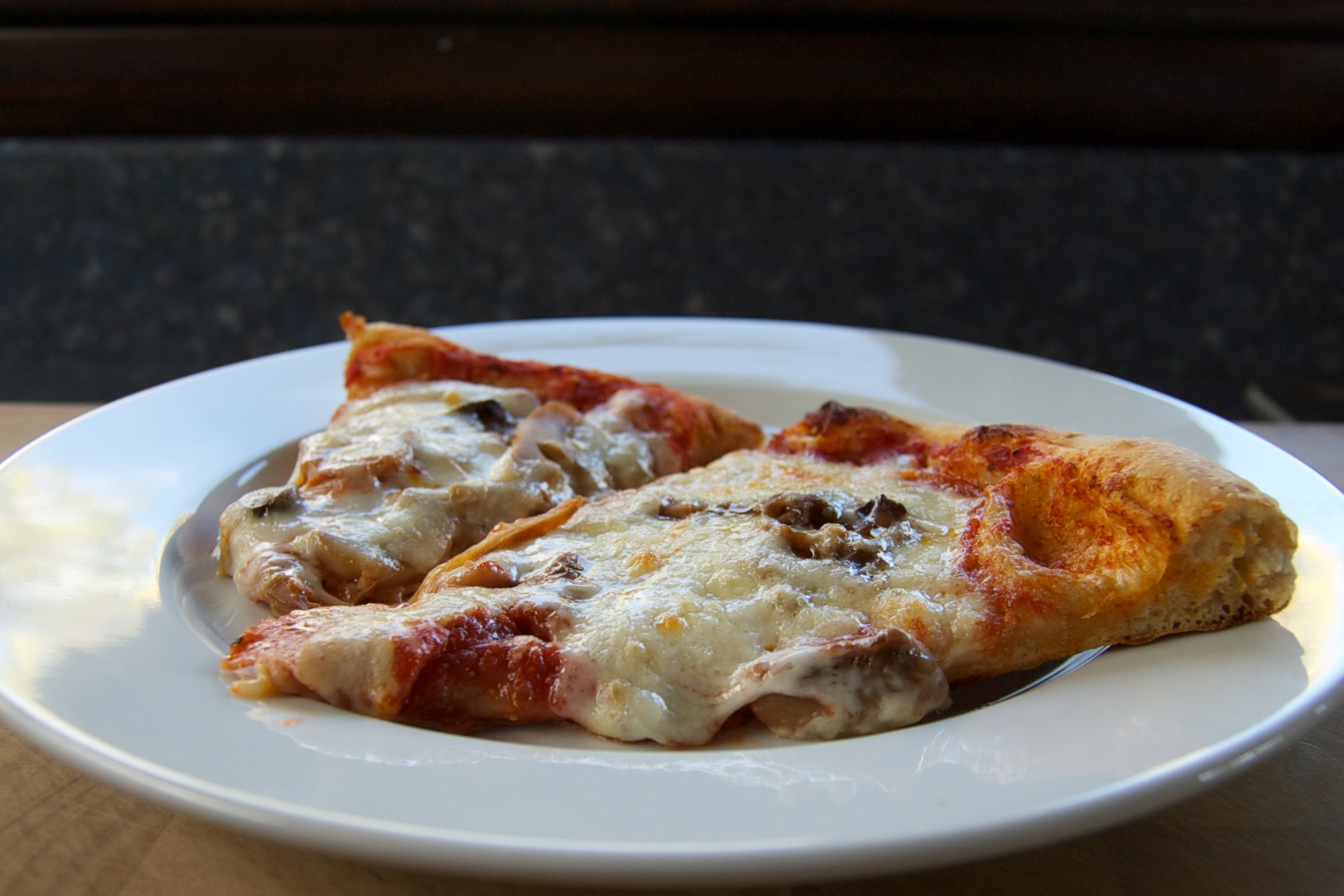 And 2 glasses of Alta Vista malbec.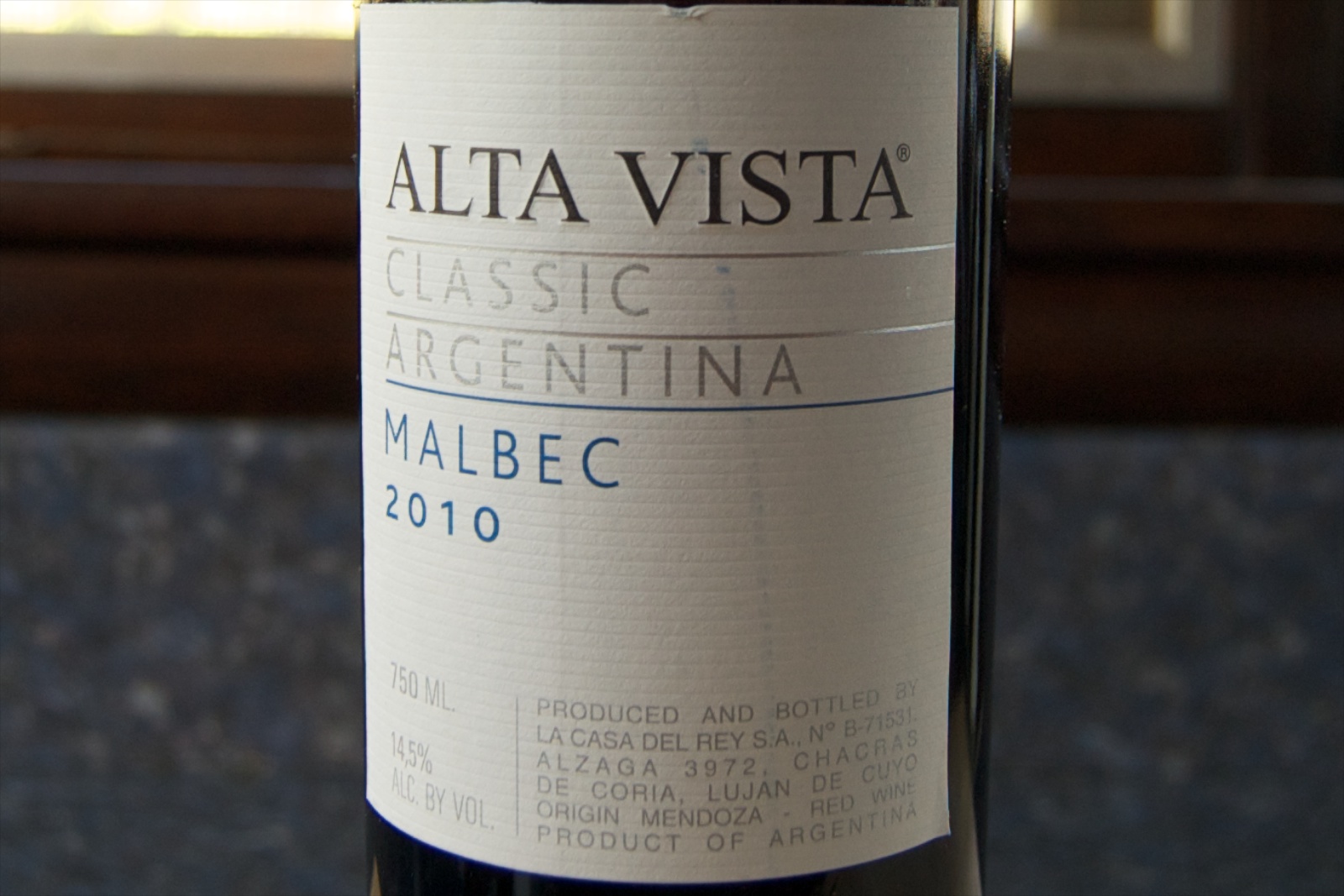 Weight at beginning of the day: 120.2 lbs. Weight at the beginning of the next day: 120.2 lbs.