What I ate: March 14, 2013
Breakfast: Sausage, egg and cheese English muffin . With homemade sausage, an organic egg and Cabot cheddar cheese on a whole wheat English muffin.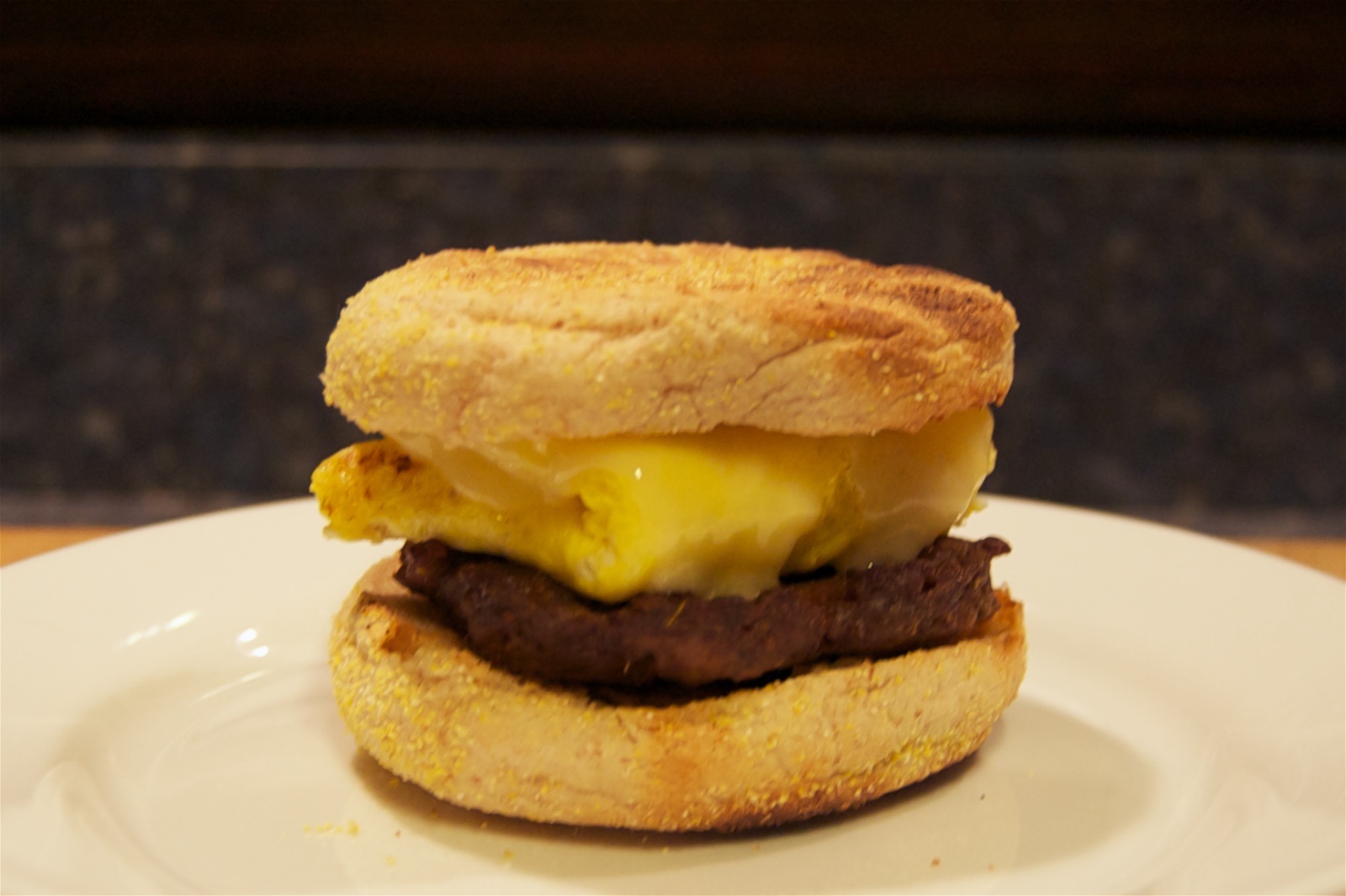 Finished cooking braised beef short ribs , as it's a two-day process. 5 servings of about 7.0 oz. beef (no bone) and 3.0 oz. of the braising liquid, vacuum sealed and frozen.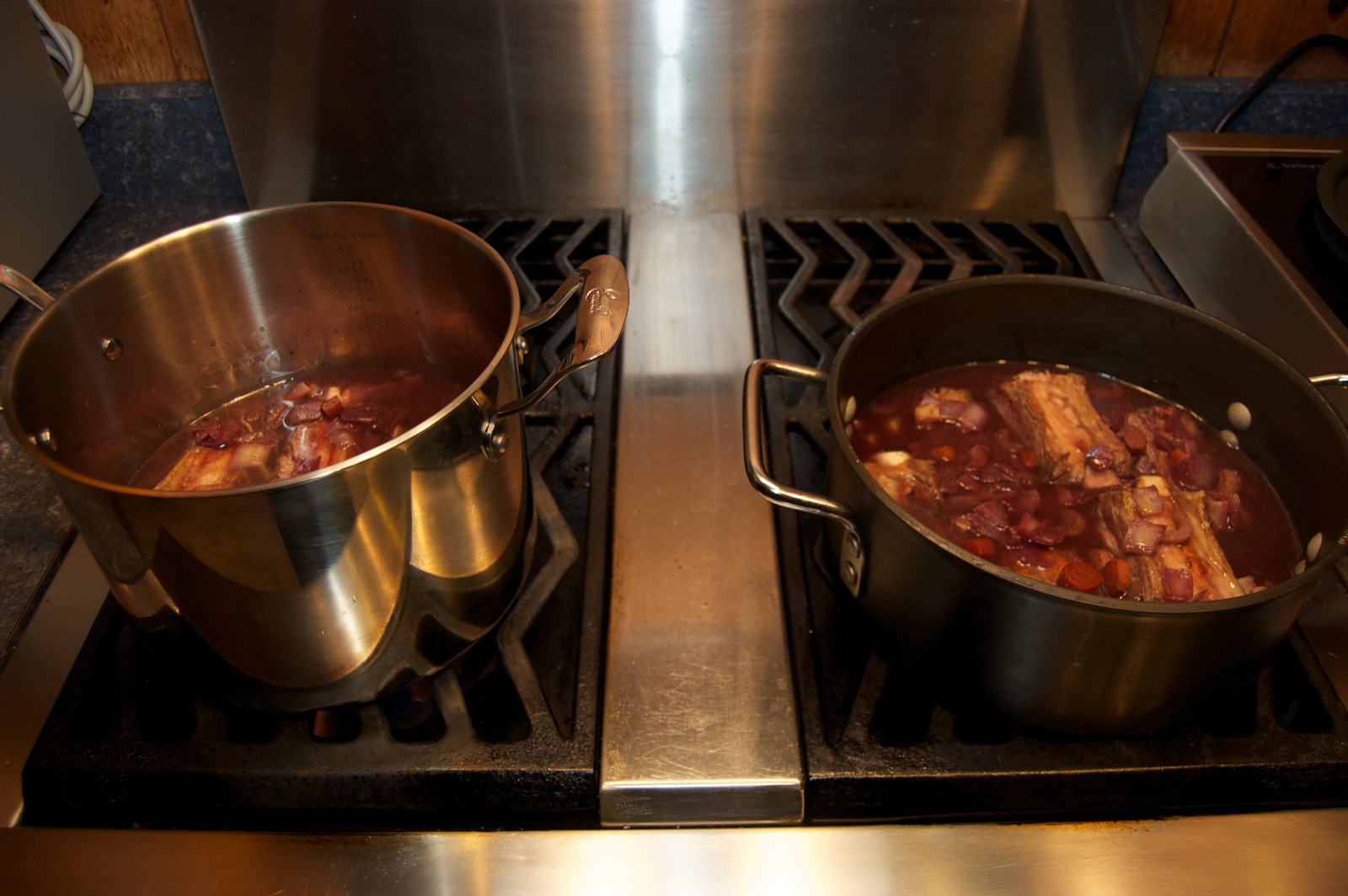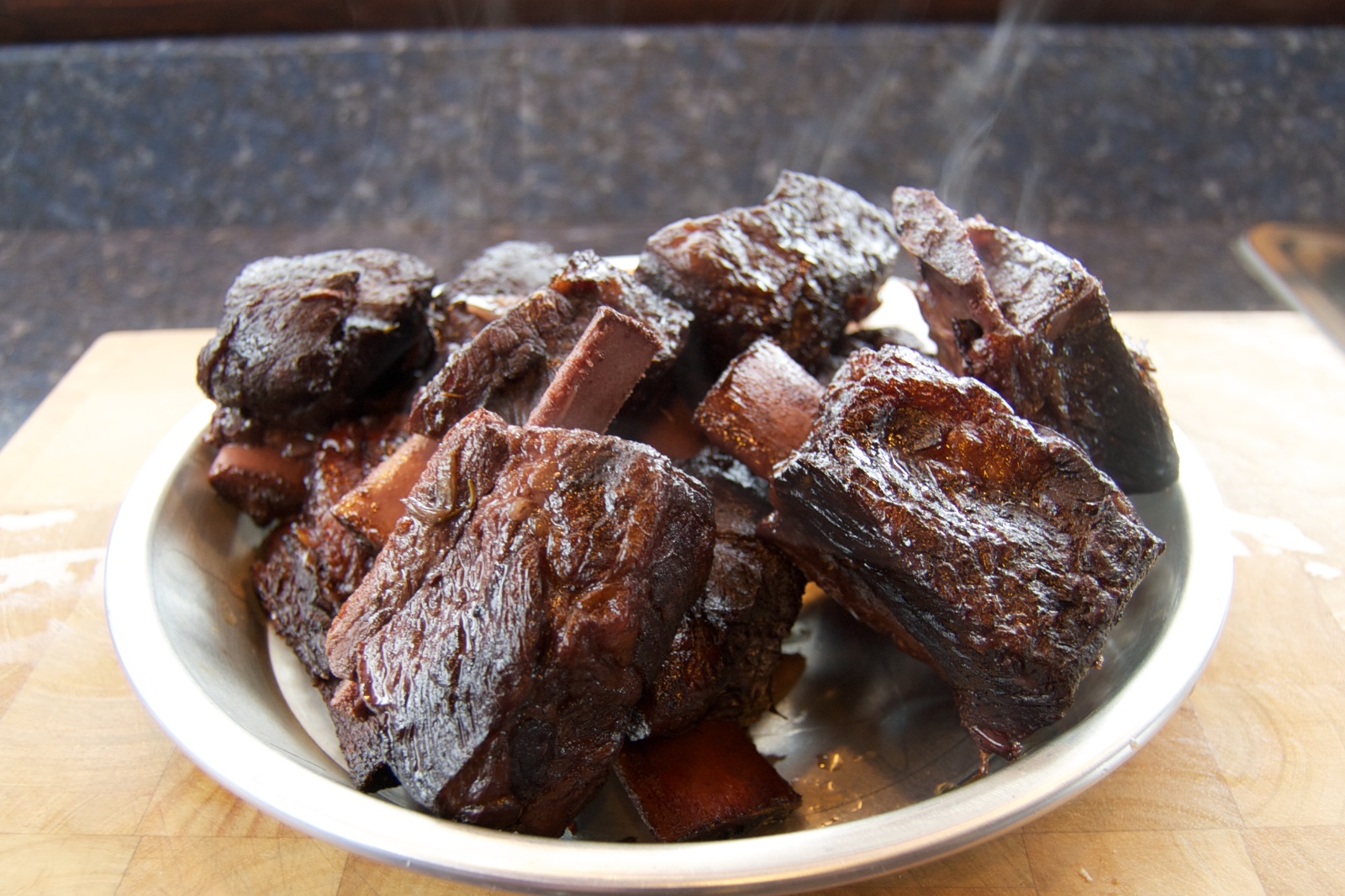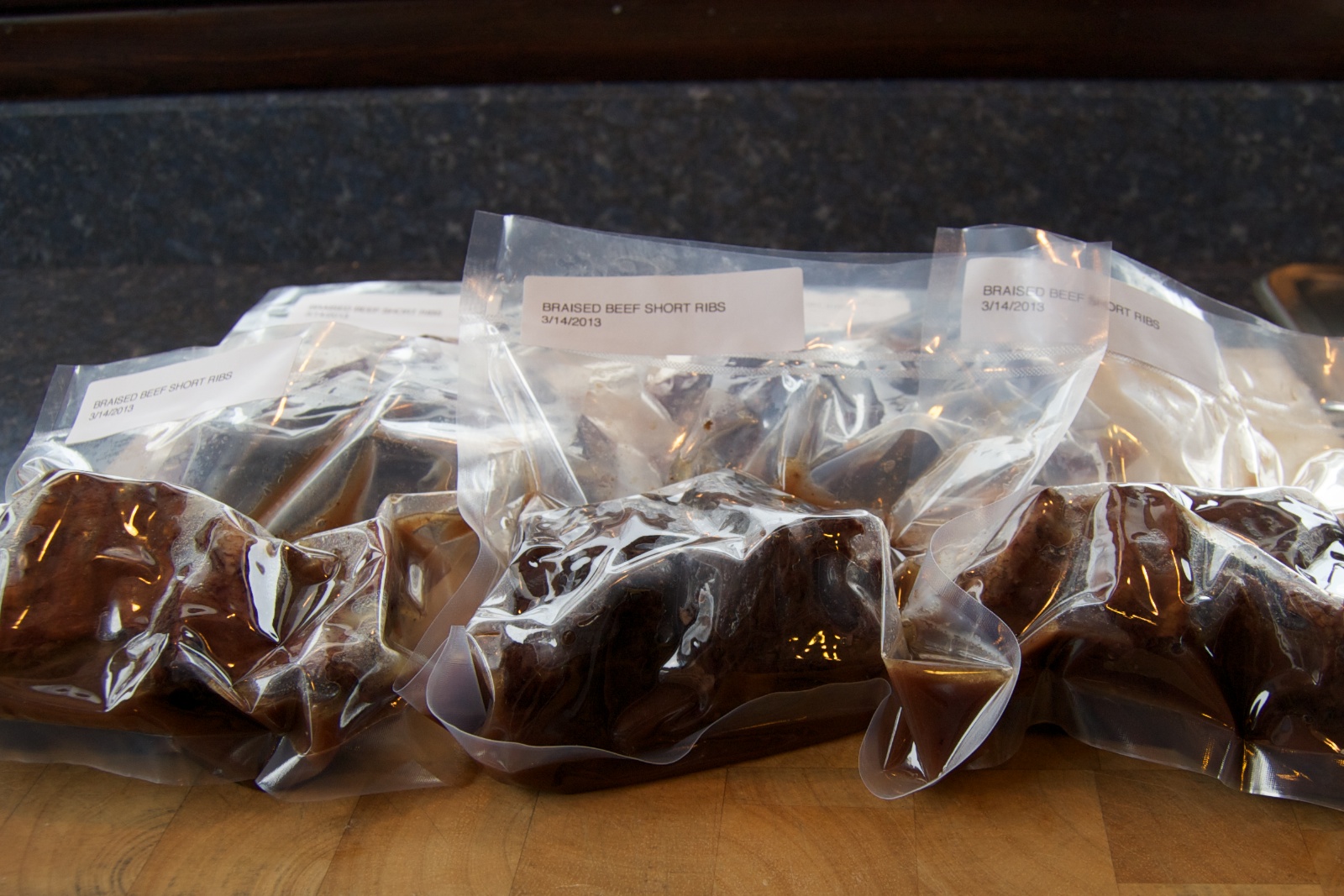 Made a double batch of chana masala , vacuum sealed and frozen. 3 servings, about 6.5 oz. each, vacuum sealed and frozen, 1 for lunch today.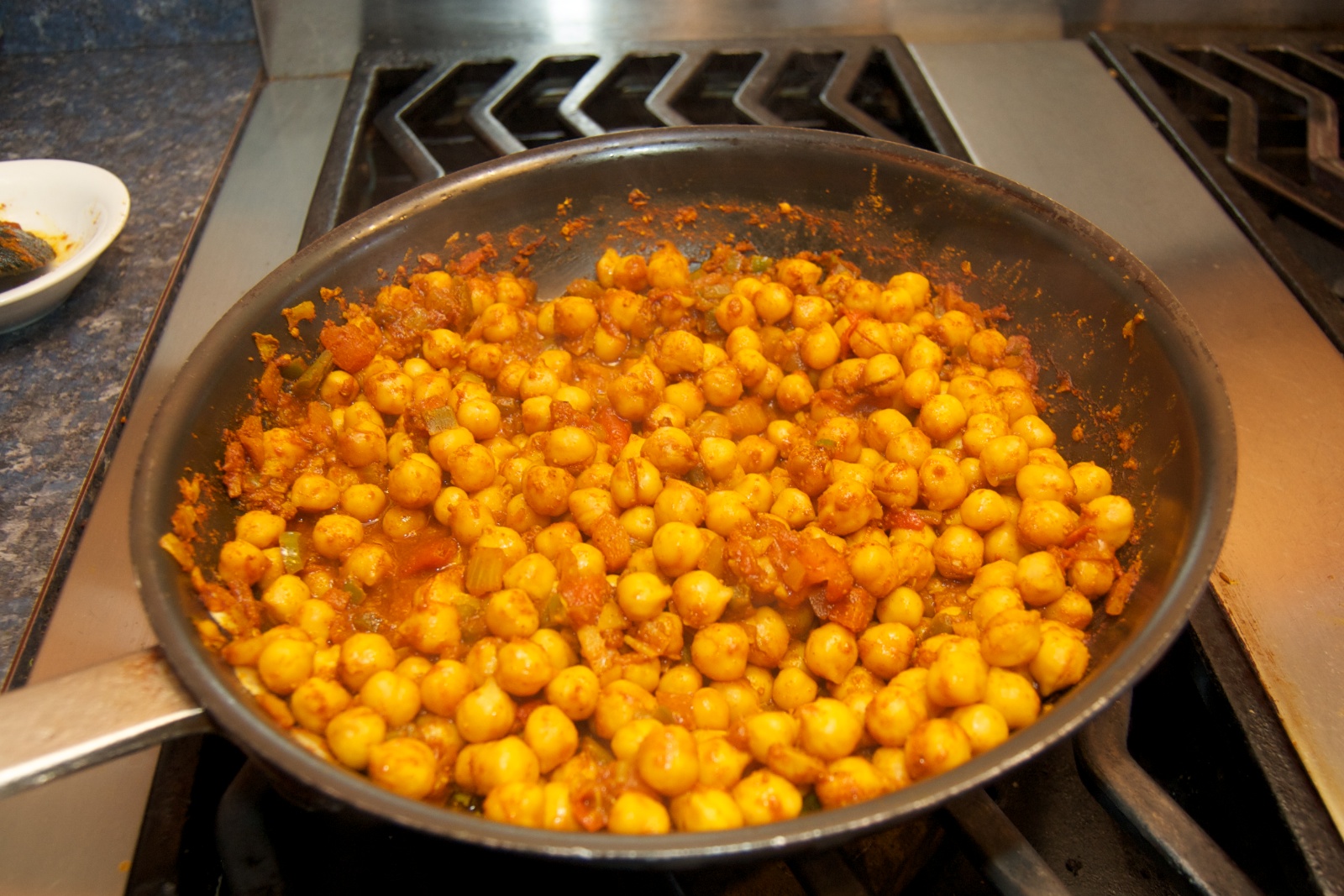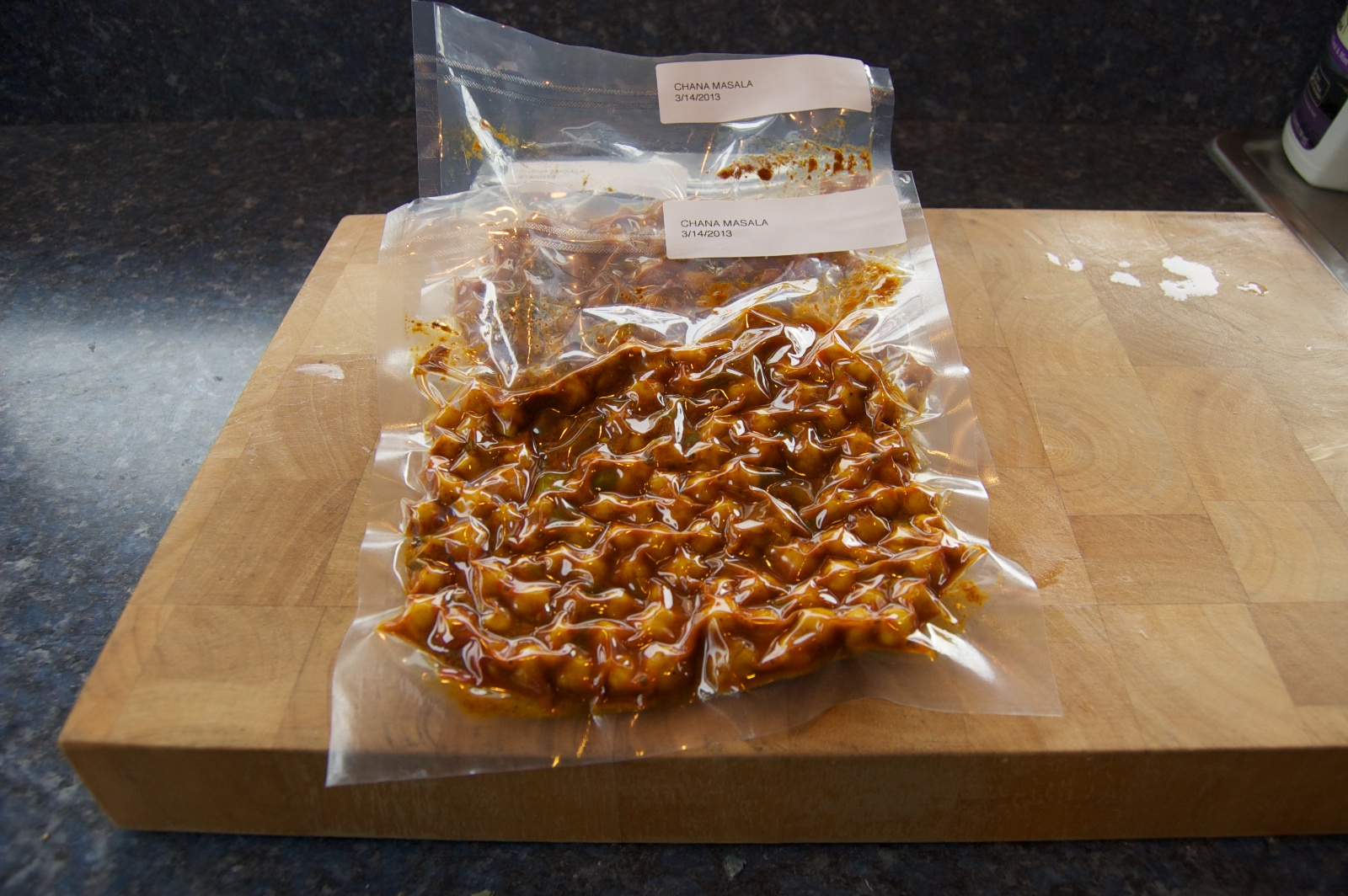 Made a batch of Asian lettuce wrap filling . I don't usually have this as a wrap; I've been eating it as an alternative to Japanese-style crushed hamburger. Vacuum sealed and frozen into 6 servings of about 4.0 oz..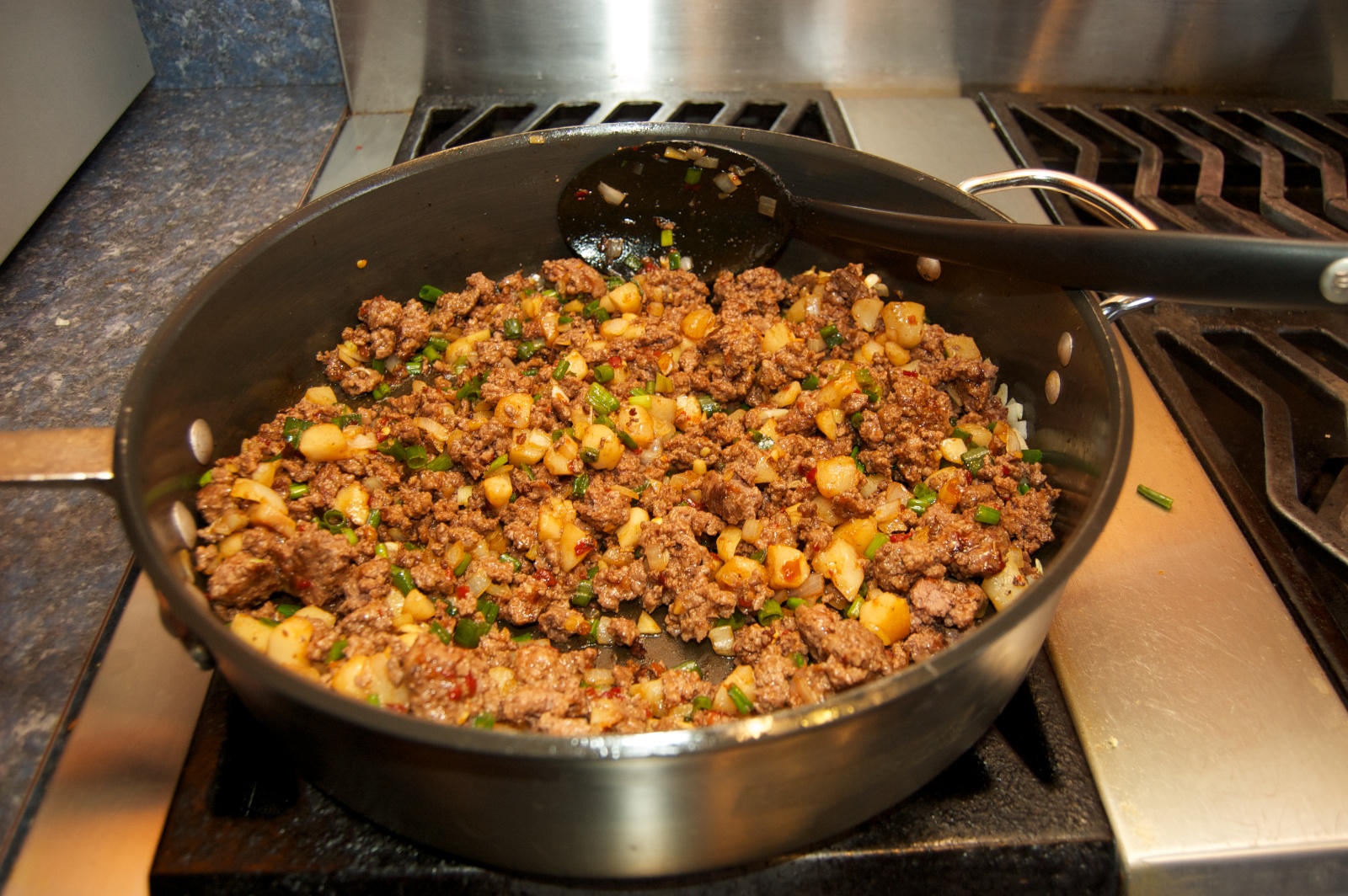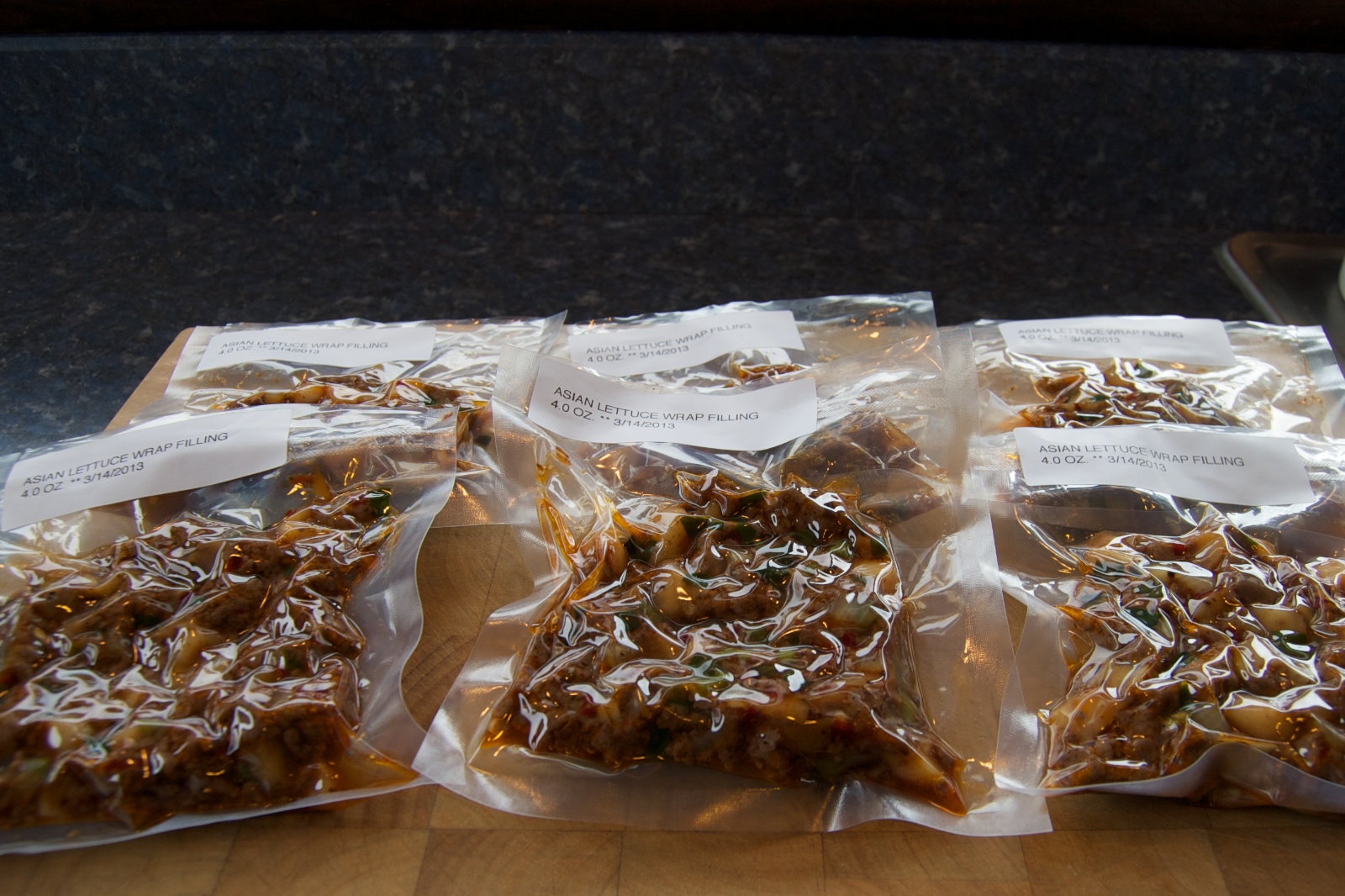 Made blueberry muffins , from scratch, of course.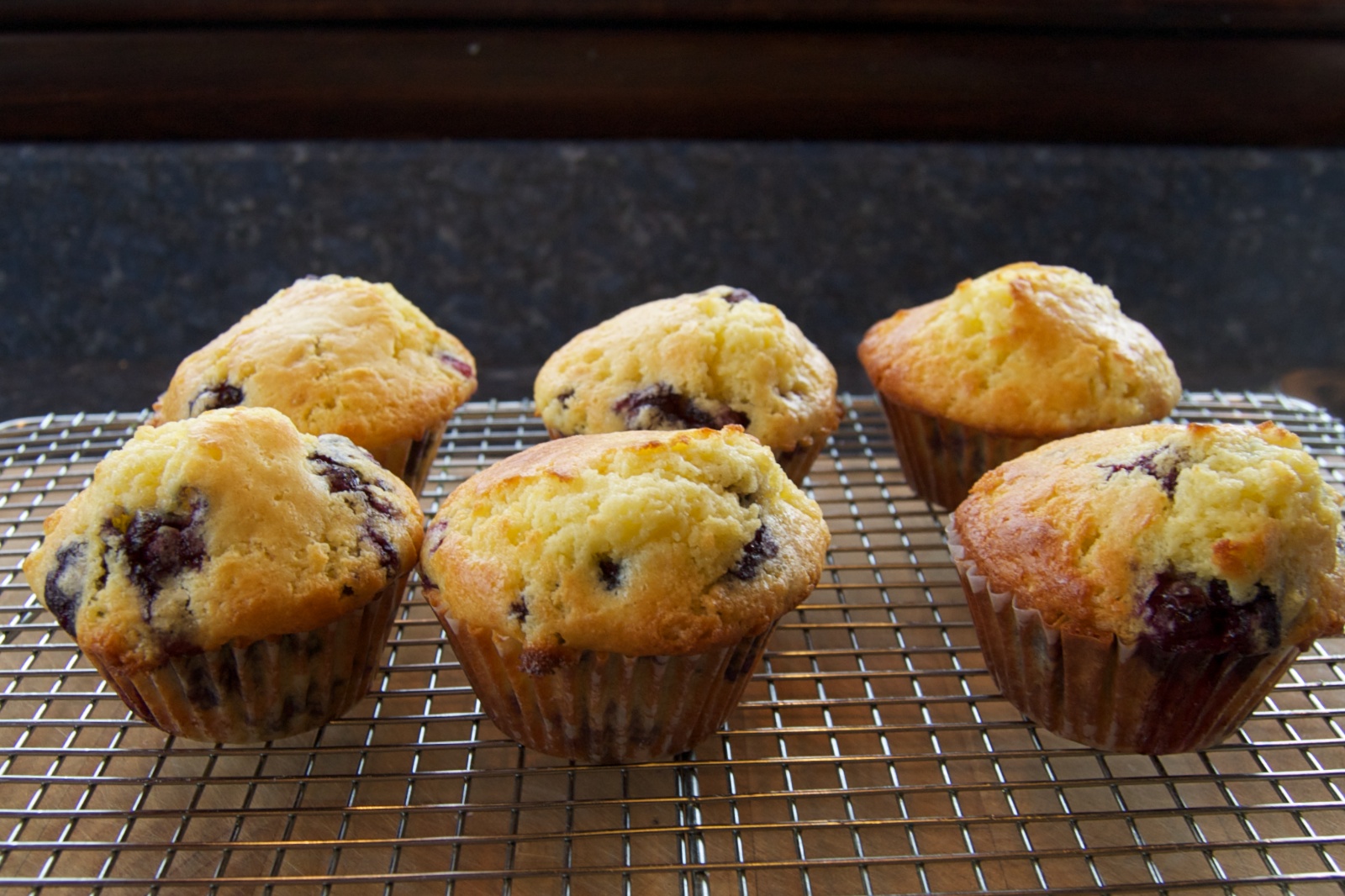 Cooked and froze 2 pounds of bacon .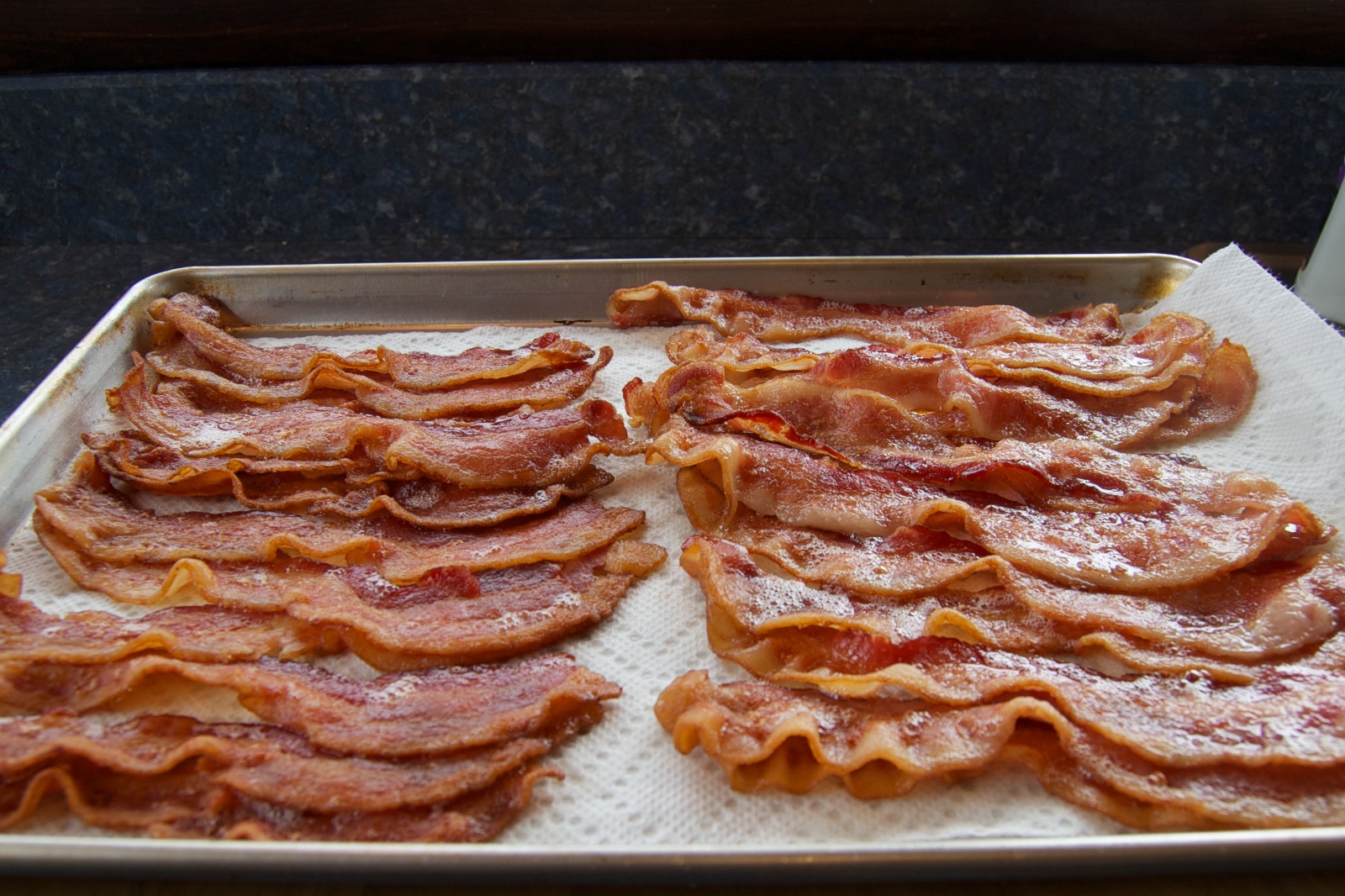 That was a ridiculous amount of cooking, vacuum sealing and freezing! I was still all done and cleaned up by noon, though.
Lunch: Chana masala and rice.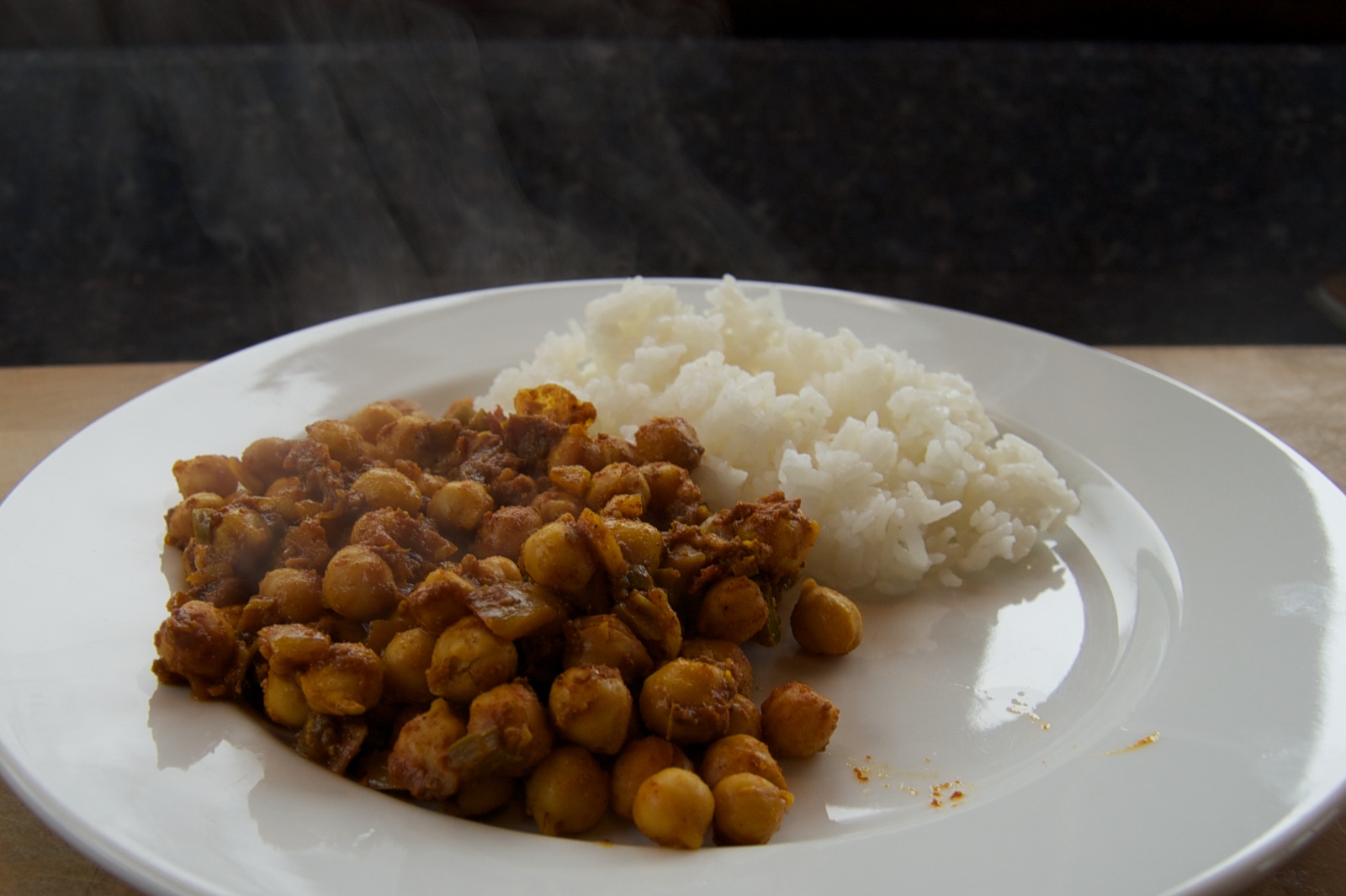 Snack: 1.0 oz. pretzels and a Saranac pale ale.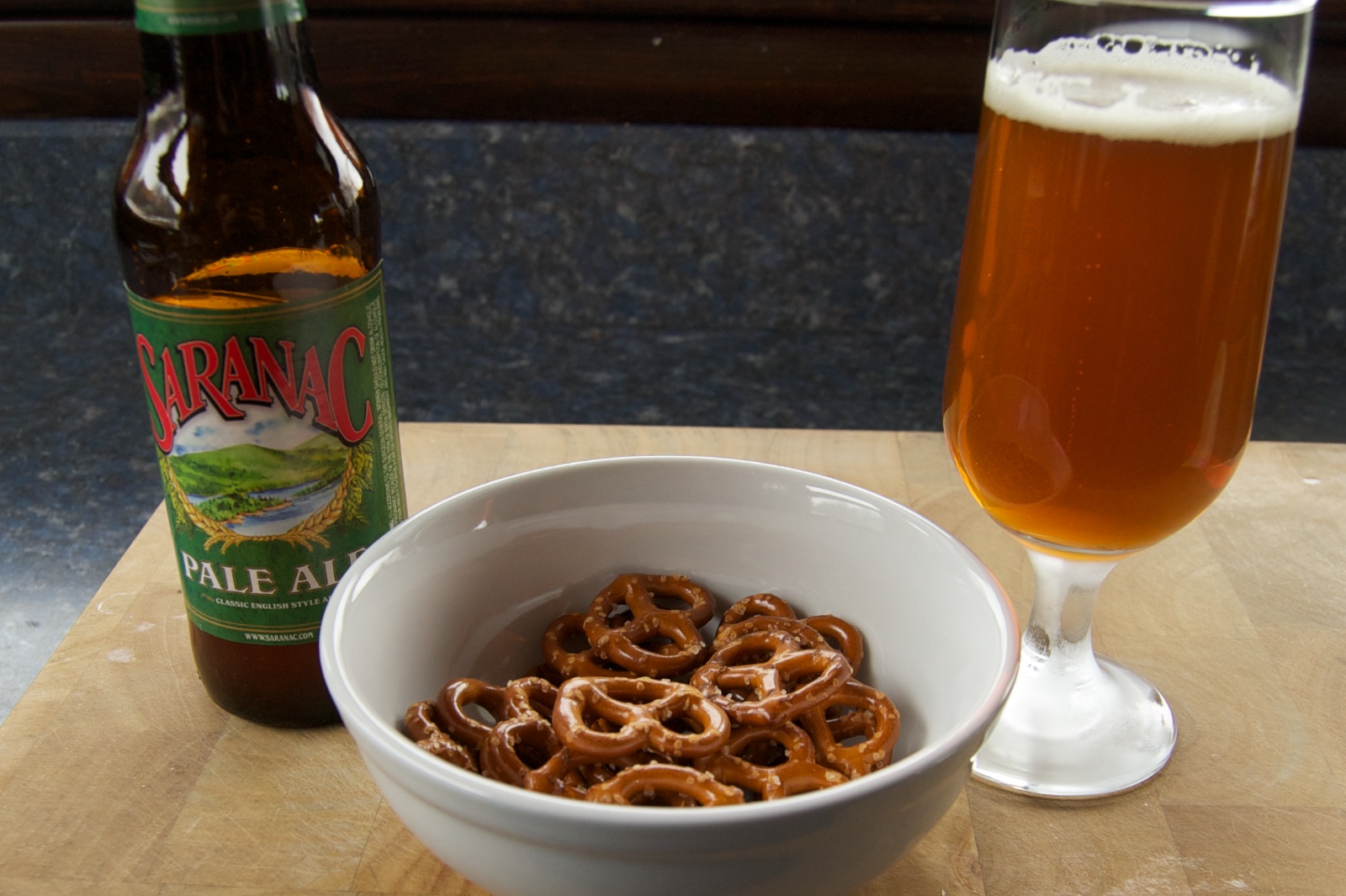 Dinner: Braised beef short ribs and garlic mashed potatoes.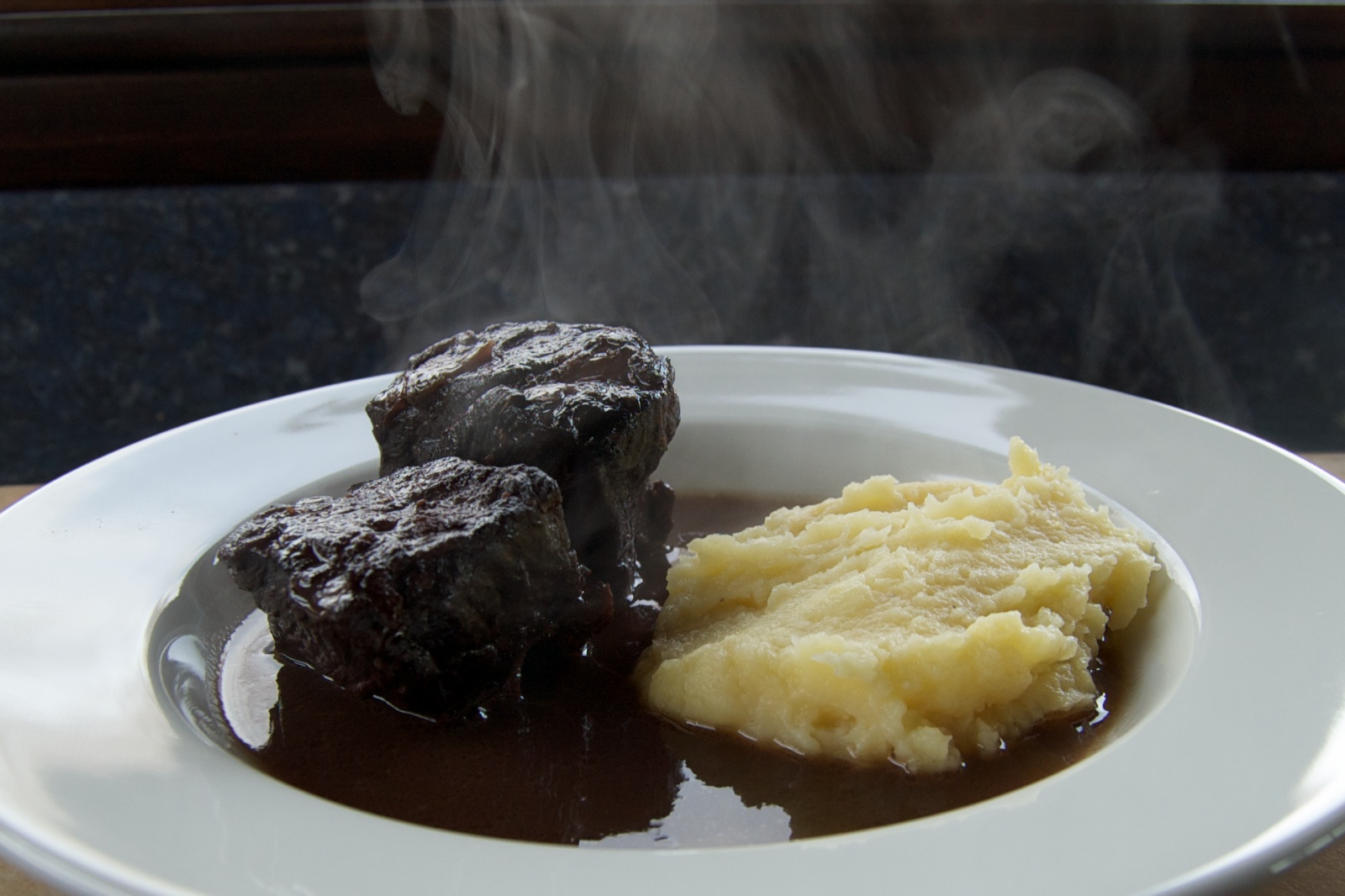 And 2 glasses of Don Cano malbec.
Weight at beginning of the day: 123.6 lbs. Weight at the beginning of the next day: 123.4 lbs.