What I ate: July 16, 2013
Breakfast: Homemade Blueberry muffin and bacon, both previously frozen.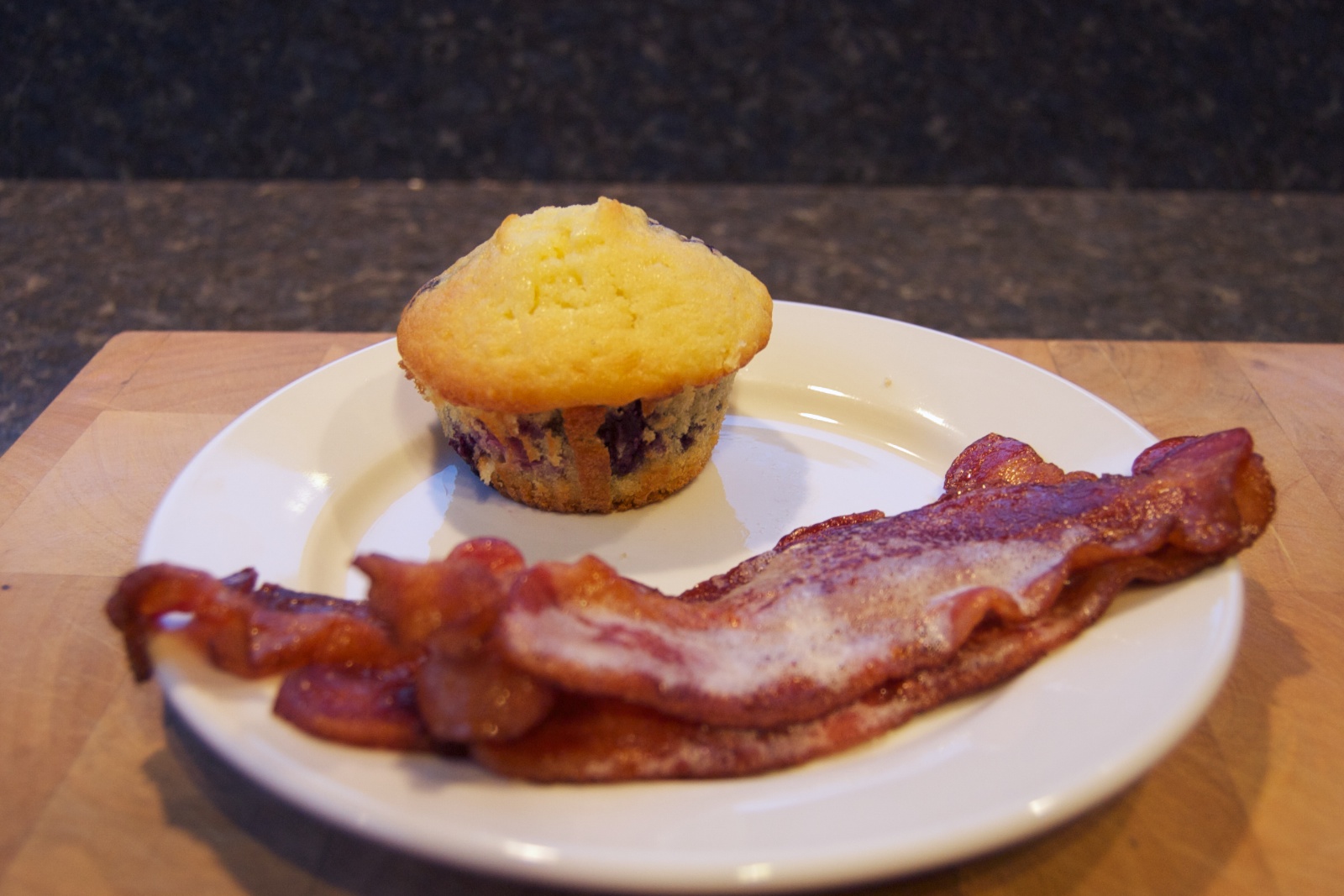 Snack: 1.0 oz. Sriracha chex mix .
Lunch: Jalapeño poppers and fried zucchini (new post). And a Saranac IPA to cut the heat from the jalapeños.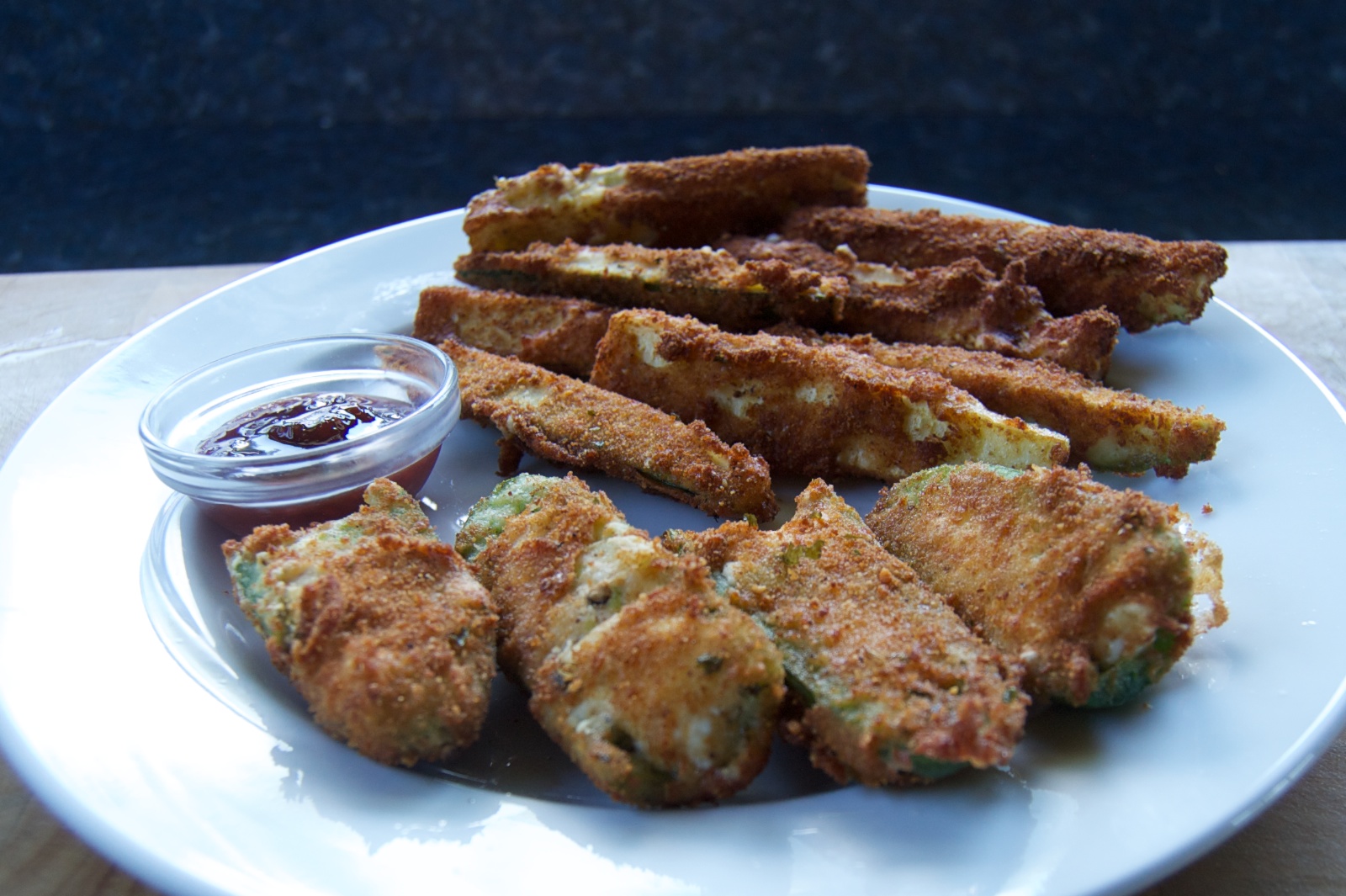 Snack: 1.0 oz. Wavy Lays potato chips with bacon and horseradish sour cream dip.
Dinner: Tingua poblana - pork with smoky tomato sauce and potatoes with a flour tortilla on the side.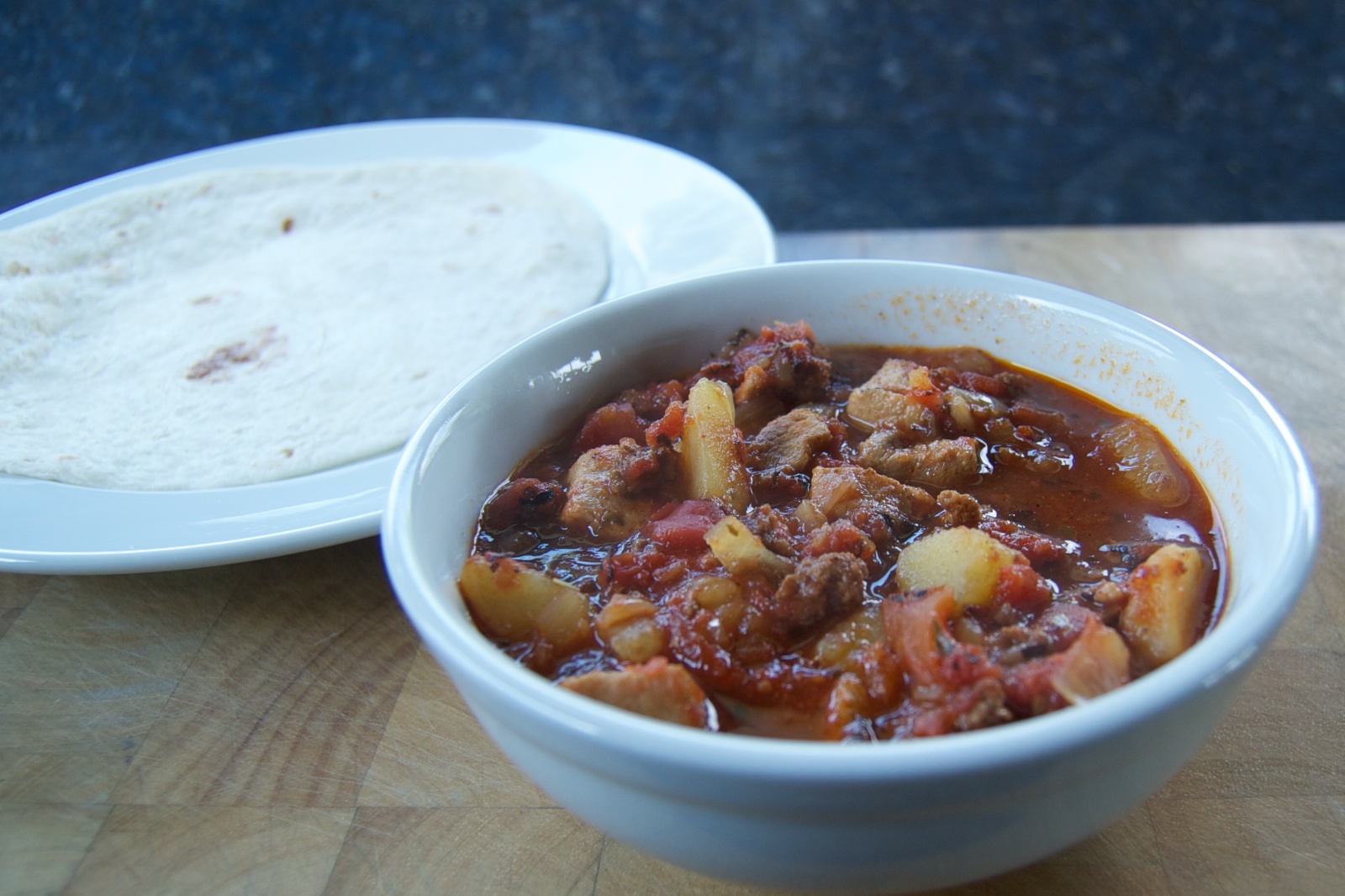 And 2 glasses of Milcampos tempranillo.
Weight at beginning of the day: 124.8 lbs. Weight at the beginning of the next day: 124.0 lbs.