What I ate: July 30, 2013
Breakfast: Homemade Blueberry muffin and bacon, both previously frozen. The actual picture was a little out of focus so here's last week's.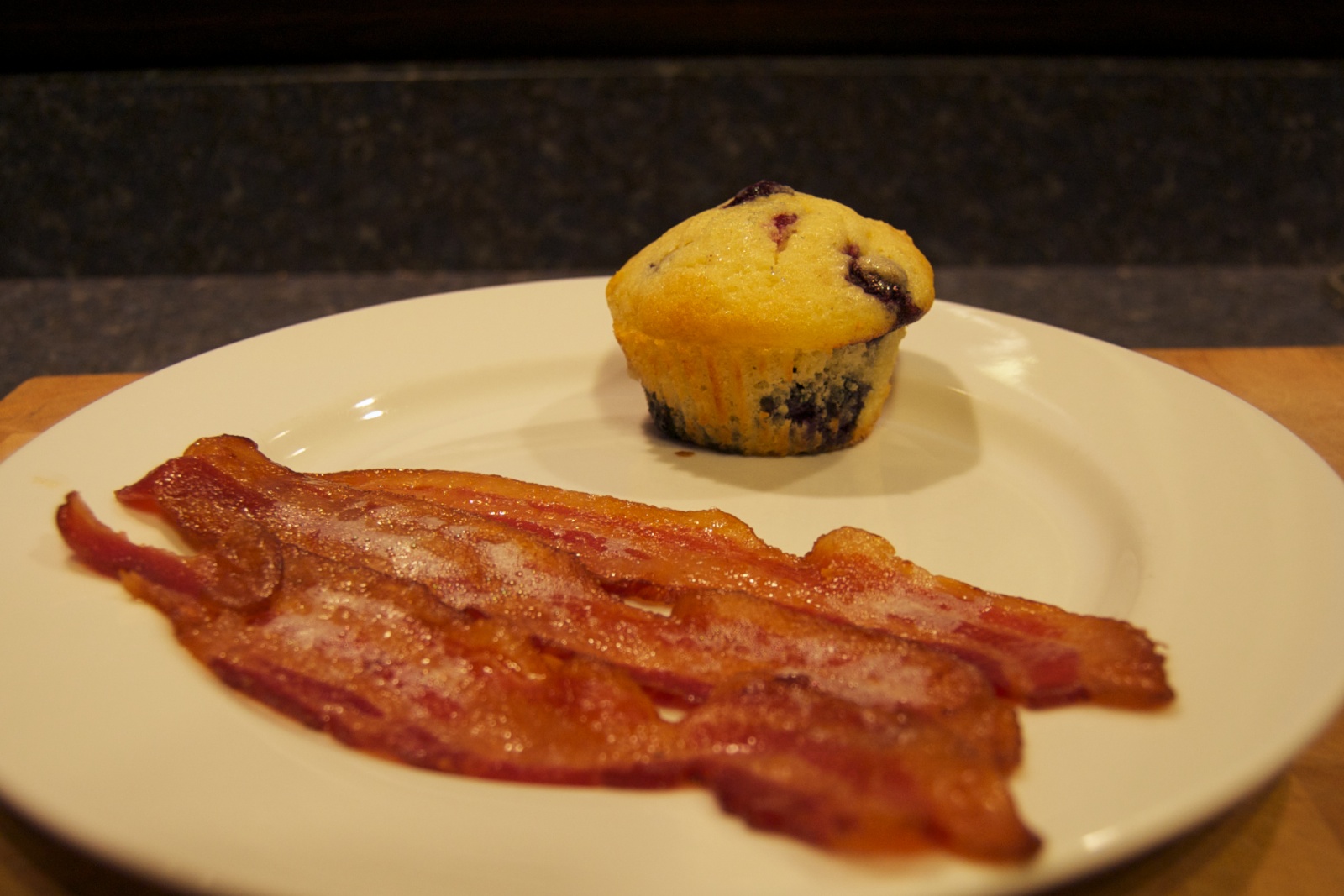 Snack: 1.0 oz. Sriracha chex mix .
Post-breakfast: A half slice of Barowski's wheat bread toast with Woodstock Farms organic peanut butter.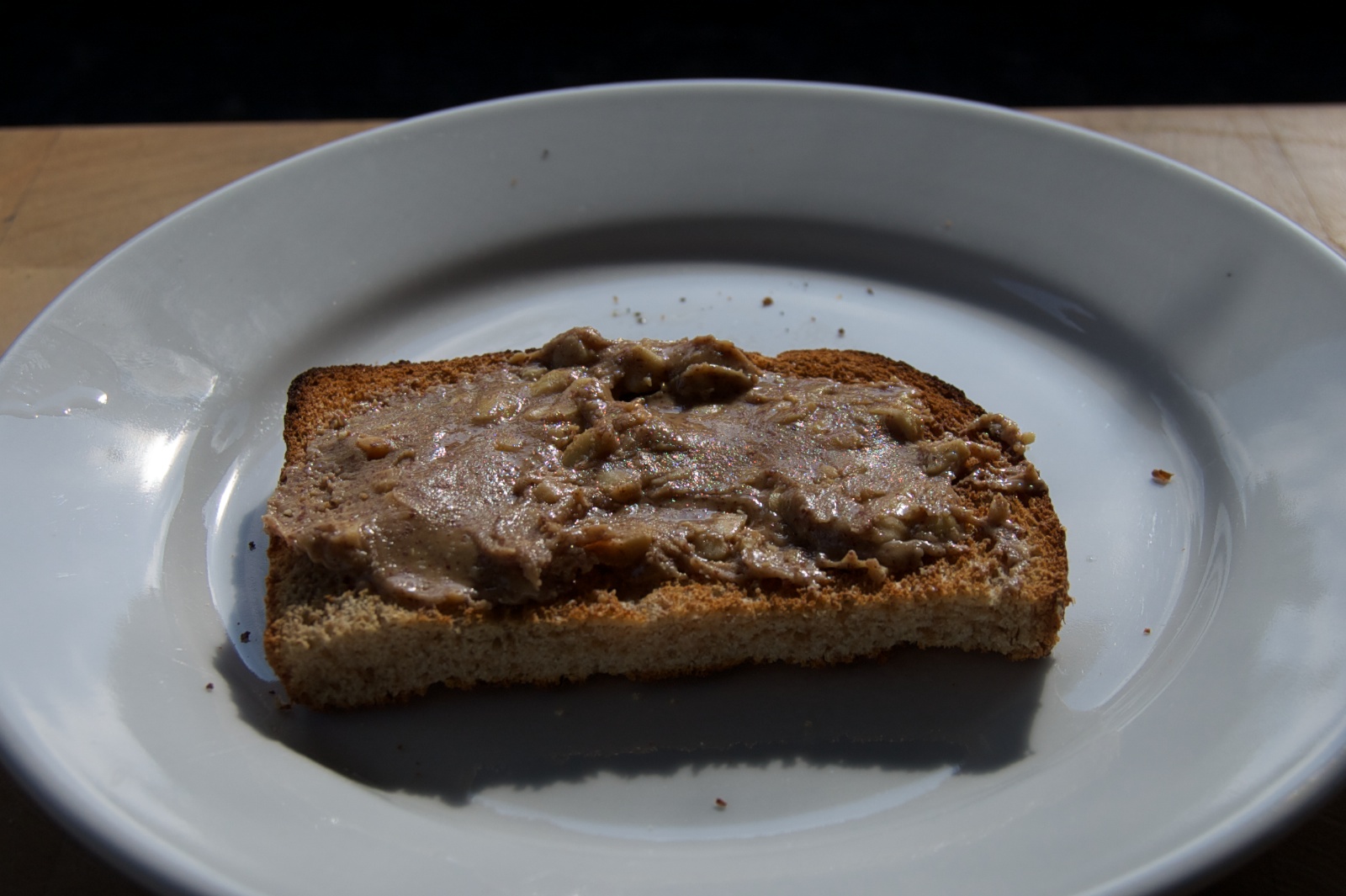 Lunch: Grilled chicken Caesar salad with roll . I used lettuce from my CSA instead of Romaine. With Drew's Romano Caesar dressing. And a homemade whole wheat and oat roll (previously frozen) with butter.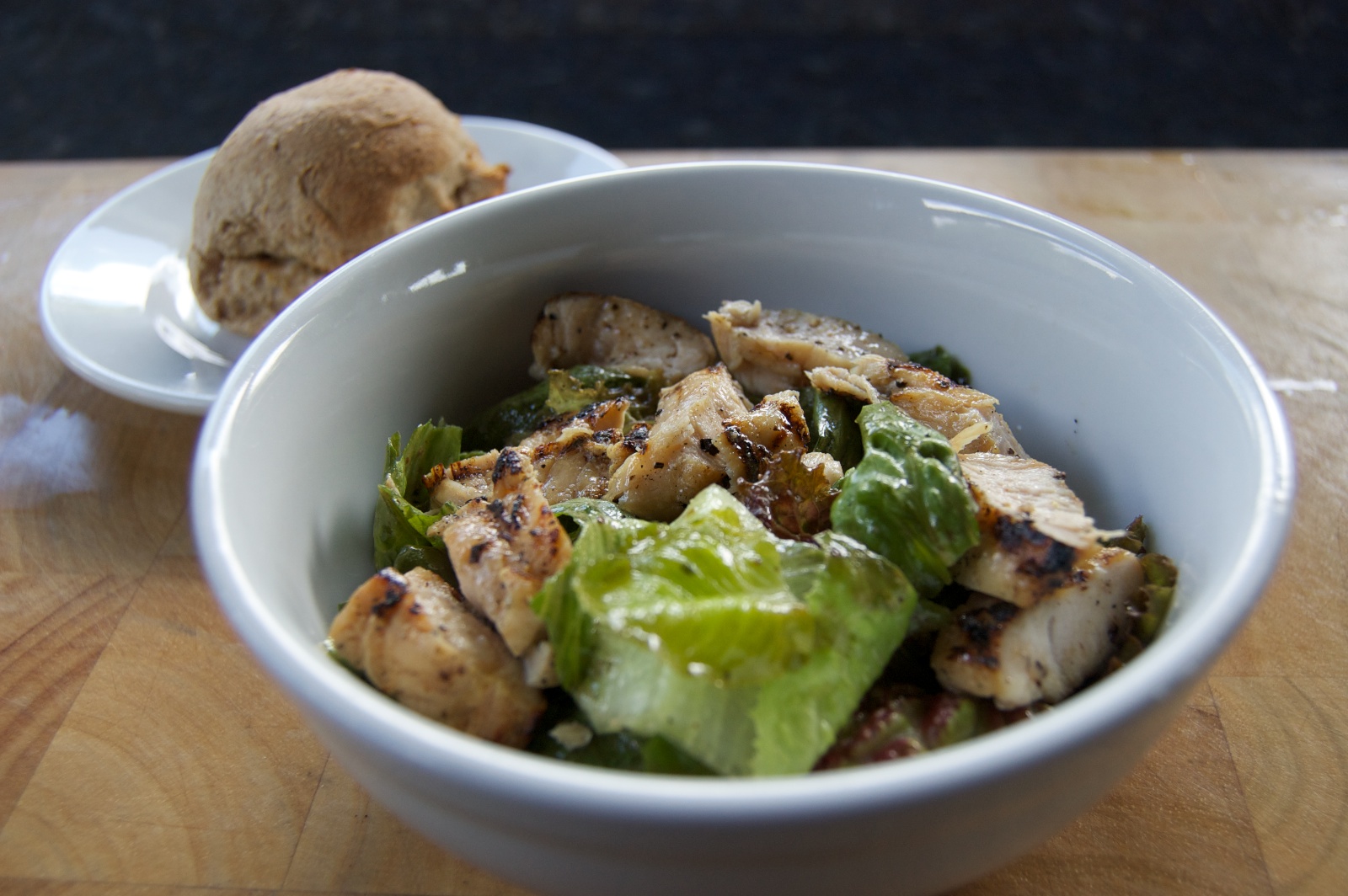 Homemade hummus (previously frozen) with 1.0 oz. New York Style red hot chili pepper baked pita chips. And a half glass of Cupcake New Zealand sauvignon blanc.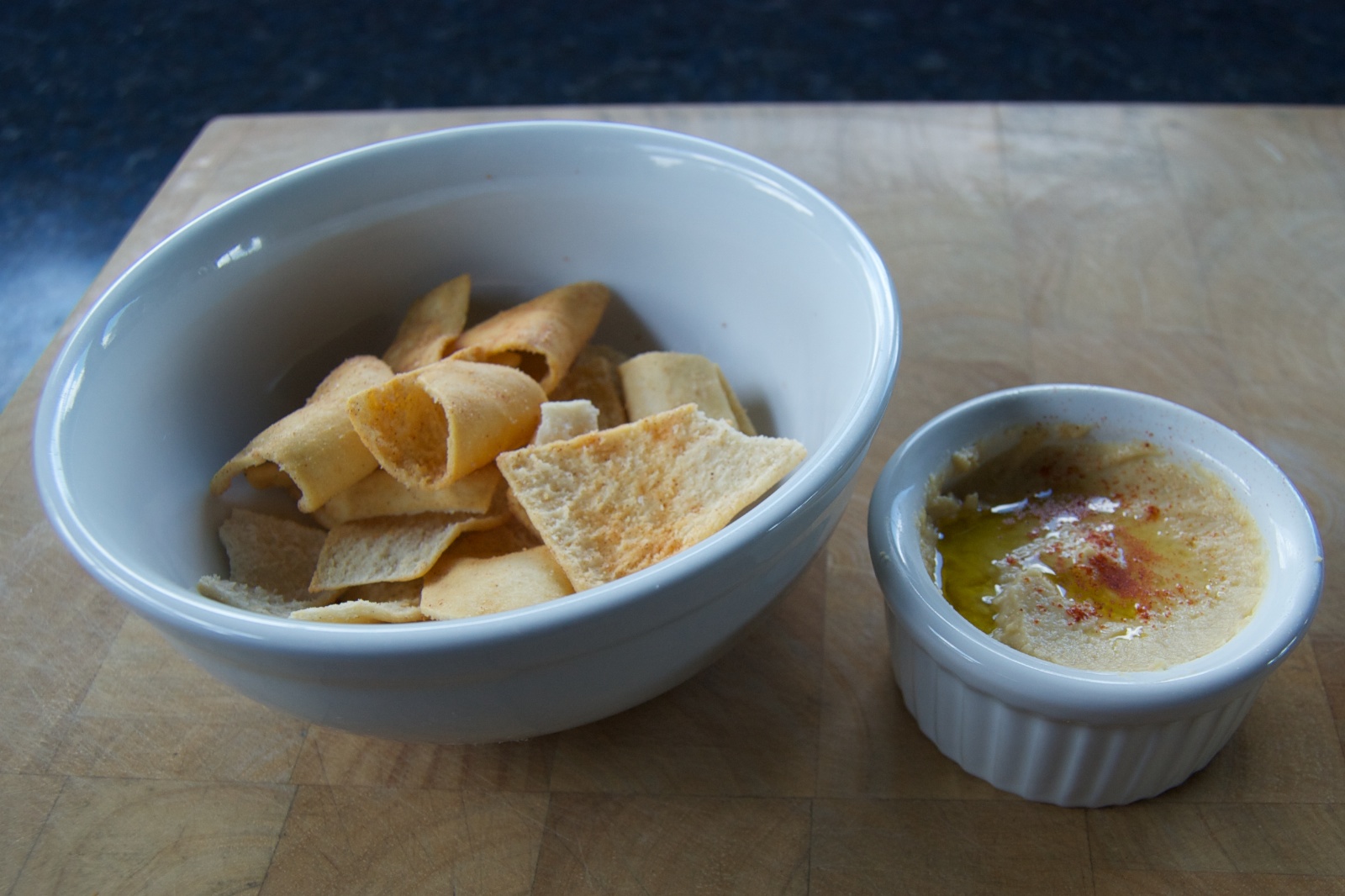 Dinner: Bacon cheeseburger and potato salad . Grilled cheeseburger, reheated sous vide, Cabot cheddar cheese, bacon, homemade barbecue sauce and lettuce. That's the one serving of refrigerated potato salad that was good.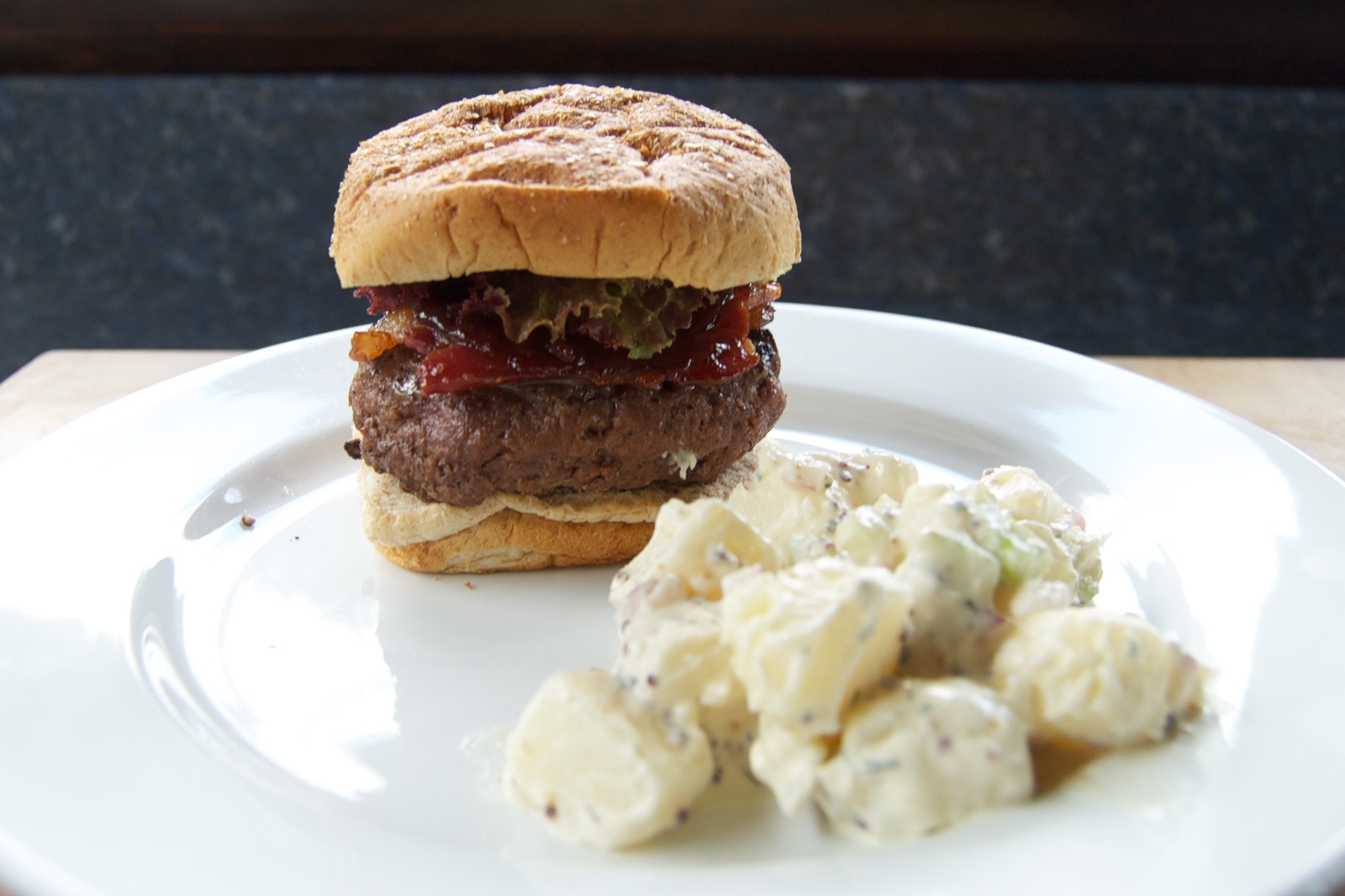 And 2 glasses of Chimango malbec.
Weight at beginning of the day: 124.4 lbs. Weight at the beginning of the next day: 124.4 lbs.