What I ate: February 4, 2014
Breakfast: Homemade blueberry muffin and bacon, both previously cooked and frozen. I reheated the bacon in a sauté pan from frozen. I reheated the blueberry muffin for 0:35 in the microwave on high, from frozen.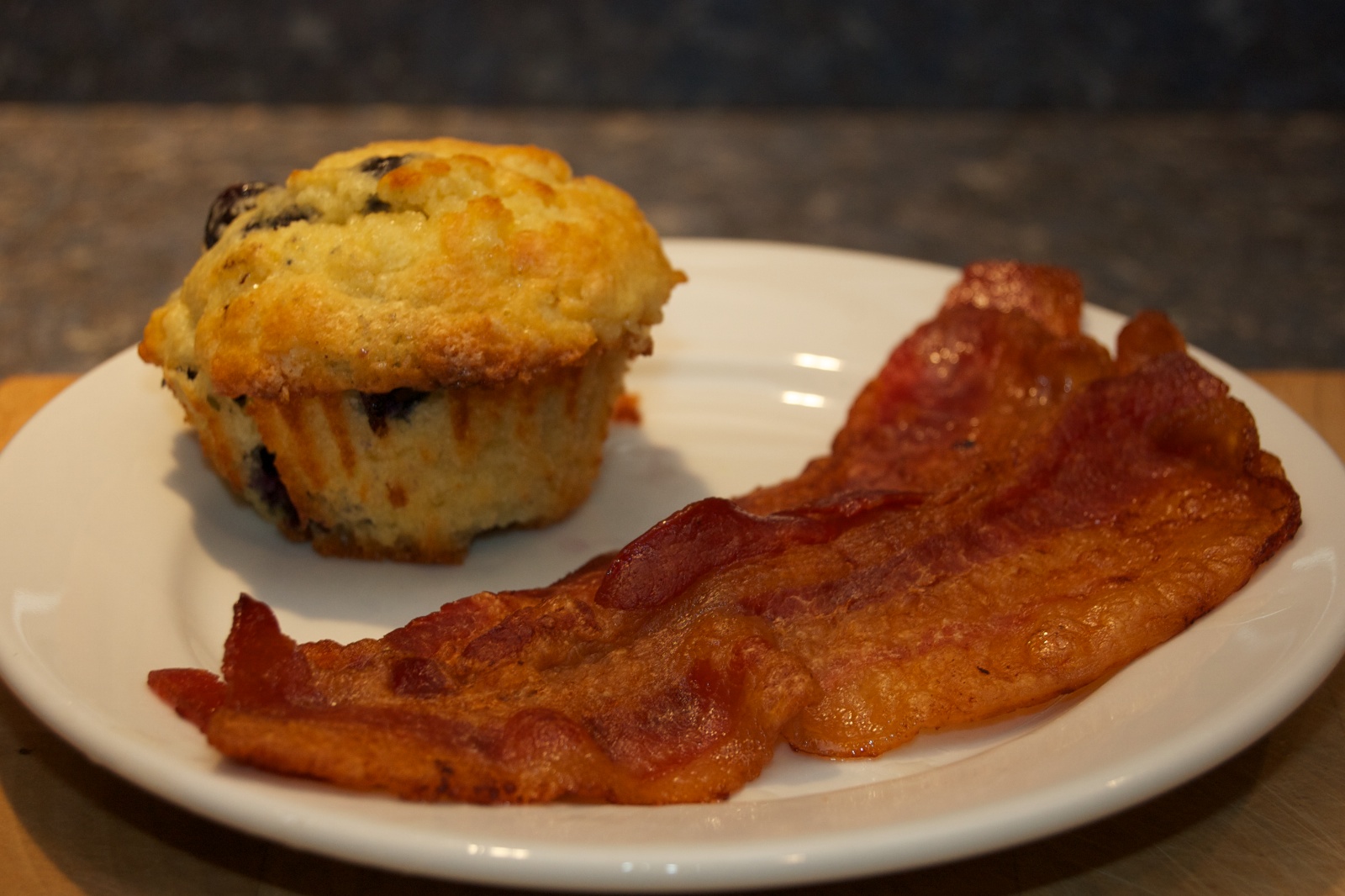 Snack: 1.0 oz. Sriracha chex mix .
Lunch: Japanese-style crushed hamburger . With ground beef, onion, fresh ginger, garlic, sake, a little sugar and soy sauce.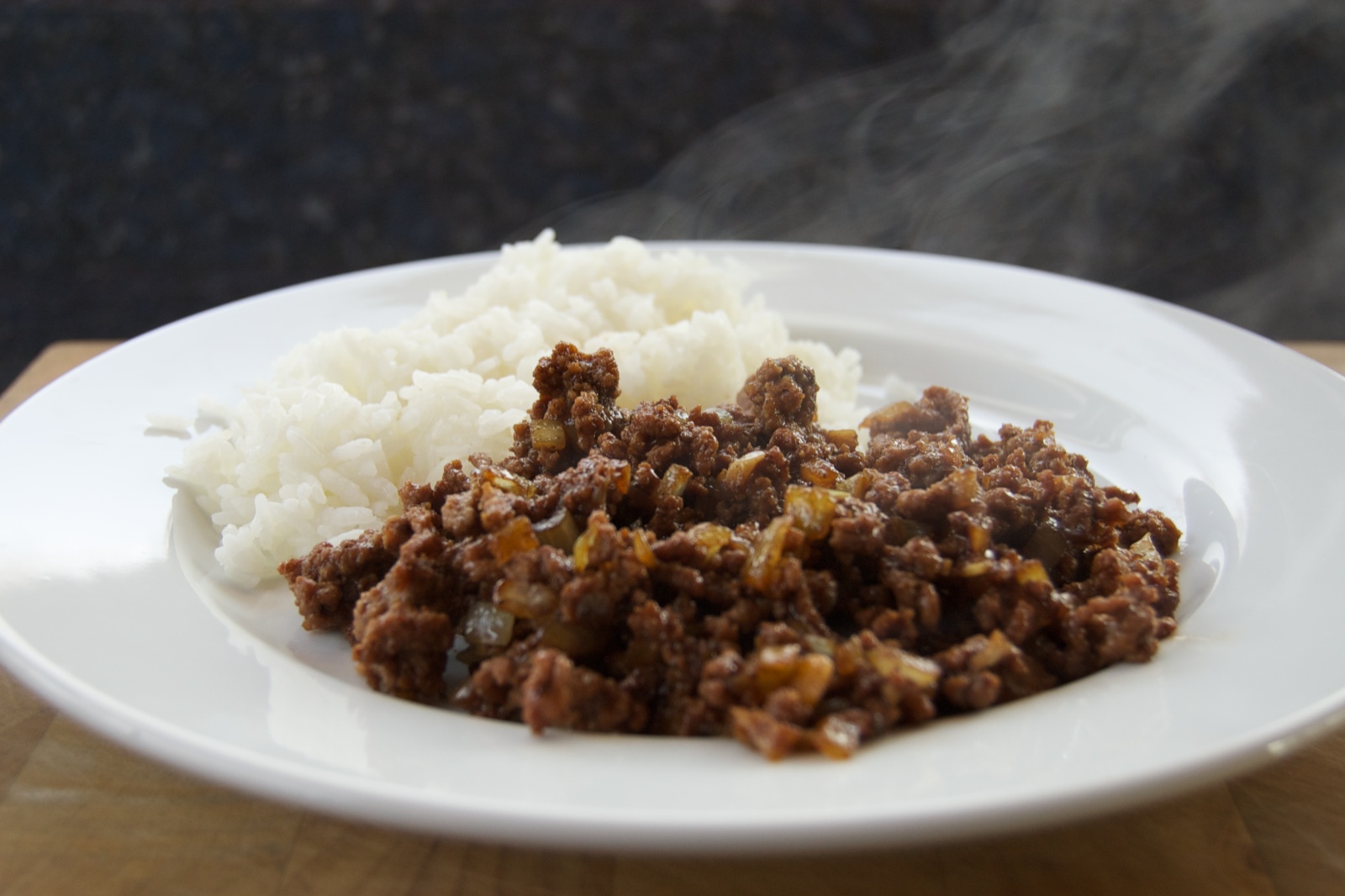 Make a batch of Japanese-style beef curry . 5 servings cooked, vacuum sealed and frozen.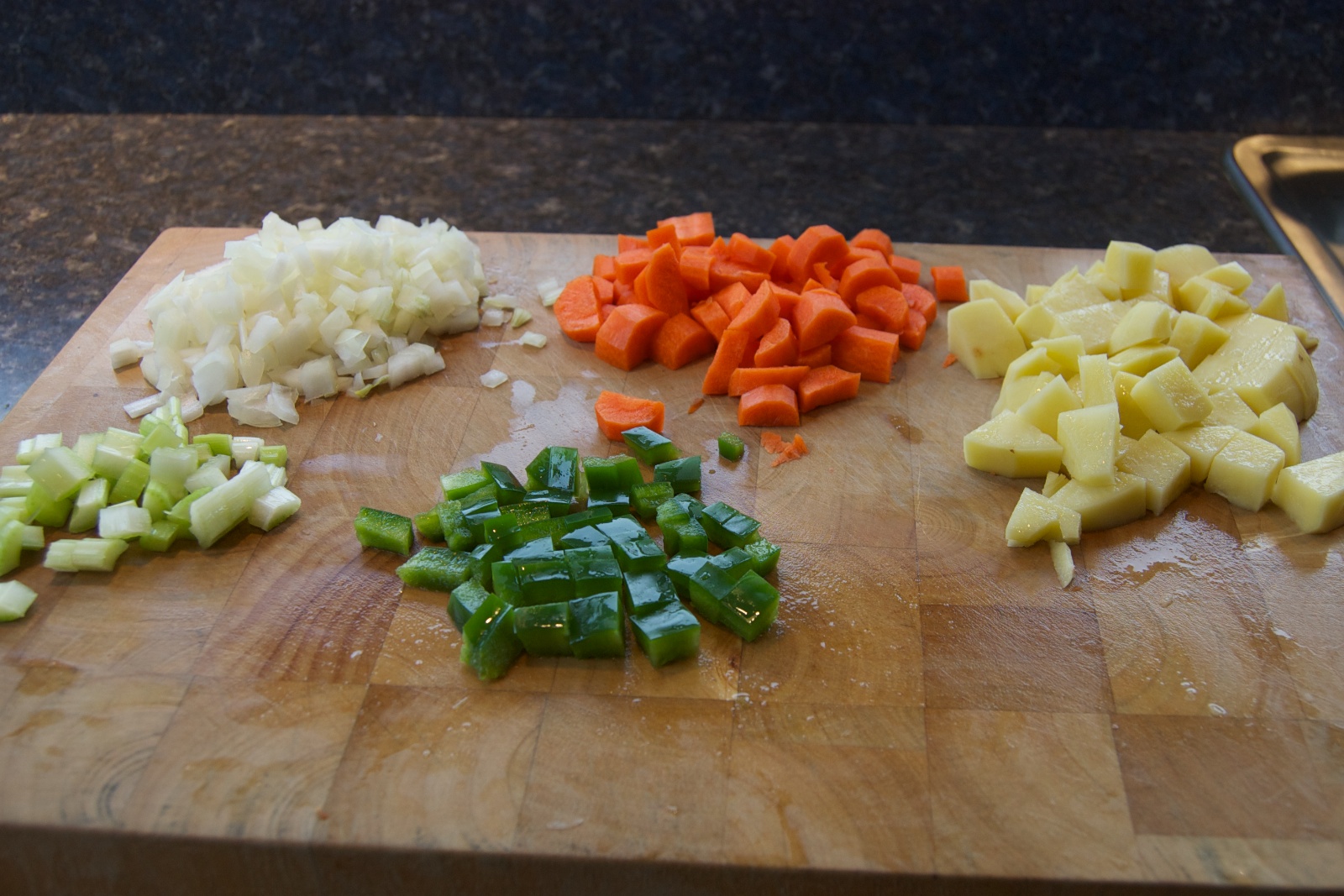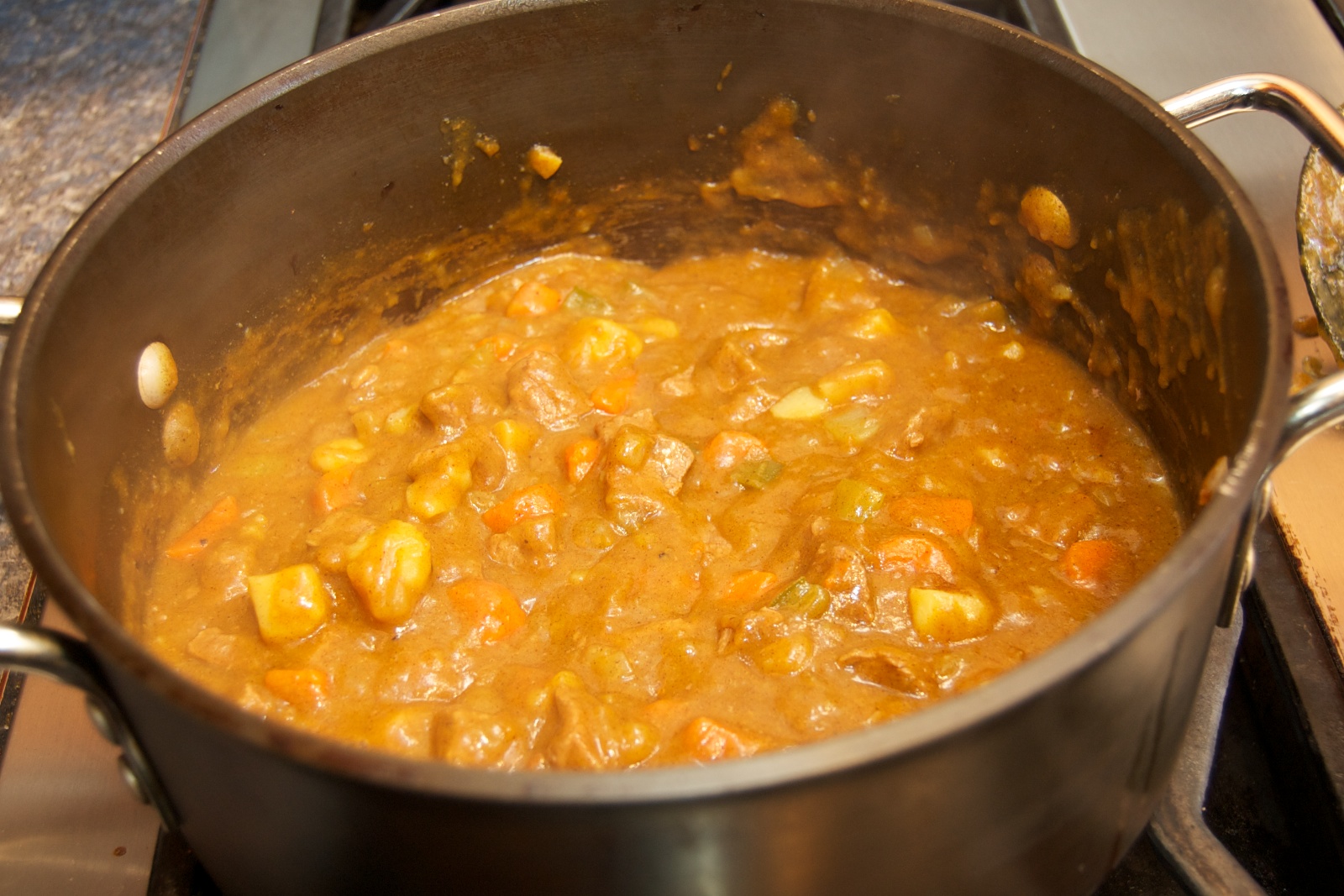 Snack: 0.8 oz. peanuts.
Dinner: Fried chicken sandwich on a whole wheat hamburger bun with lettuce and wasabi mayonnaise. And 3.0 oz. seasoned Cascadian organic French fries. And some Woodstock Farms bread and butter pickles. I previously made, vacuum sealed and froze the chicken; I just defrosted it for an hour or so in cold water, then deep fried it (again) for 45 seconds.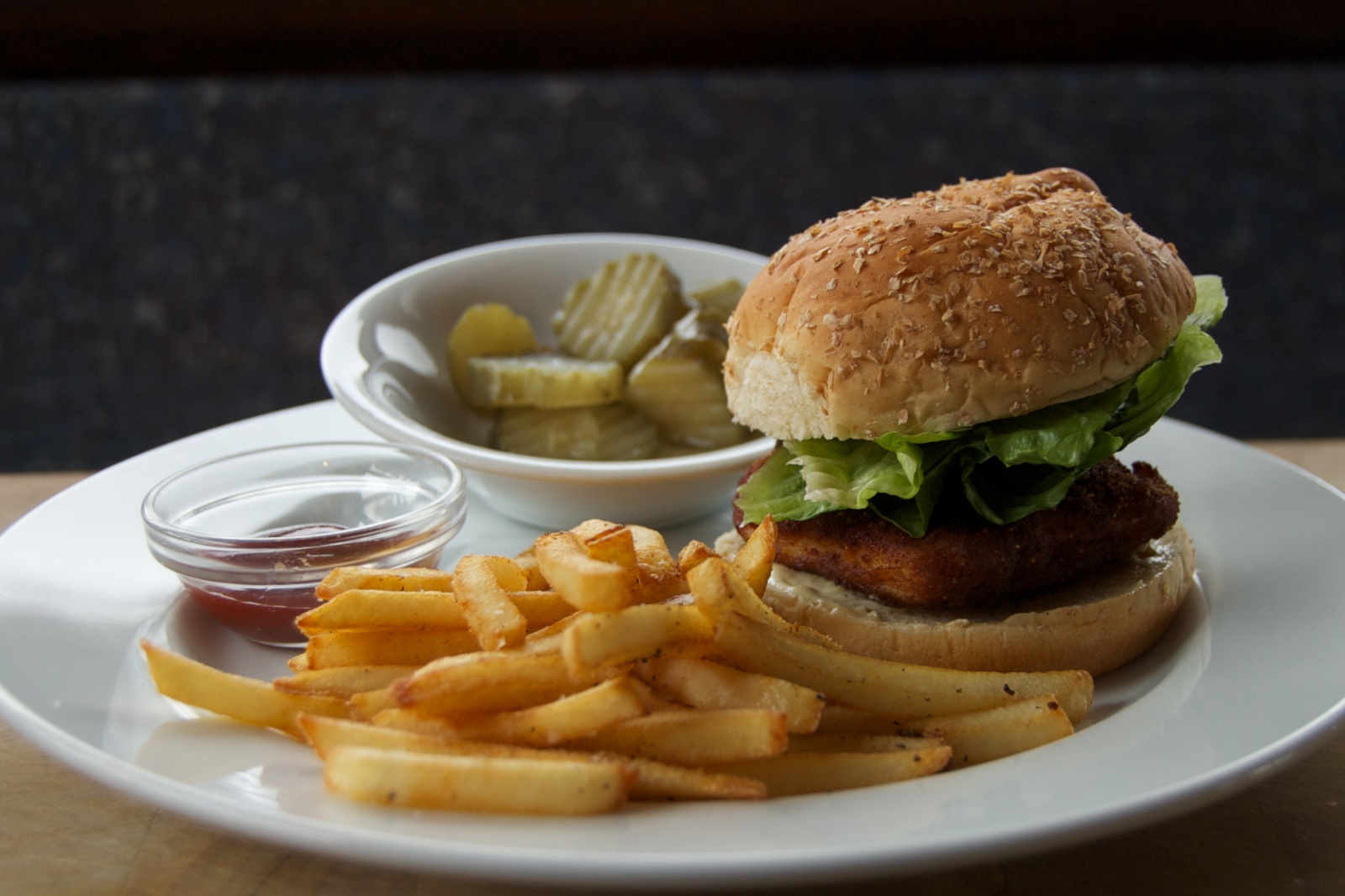 And 2 glasses of Graffigna malbec.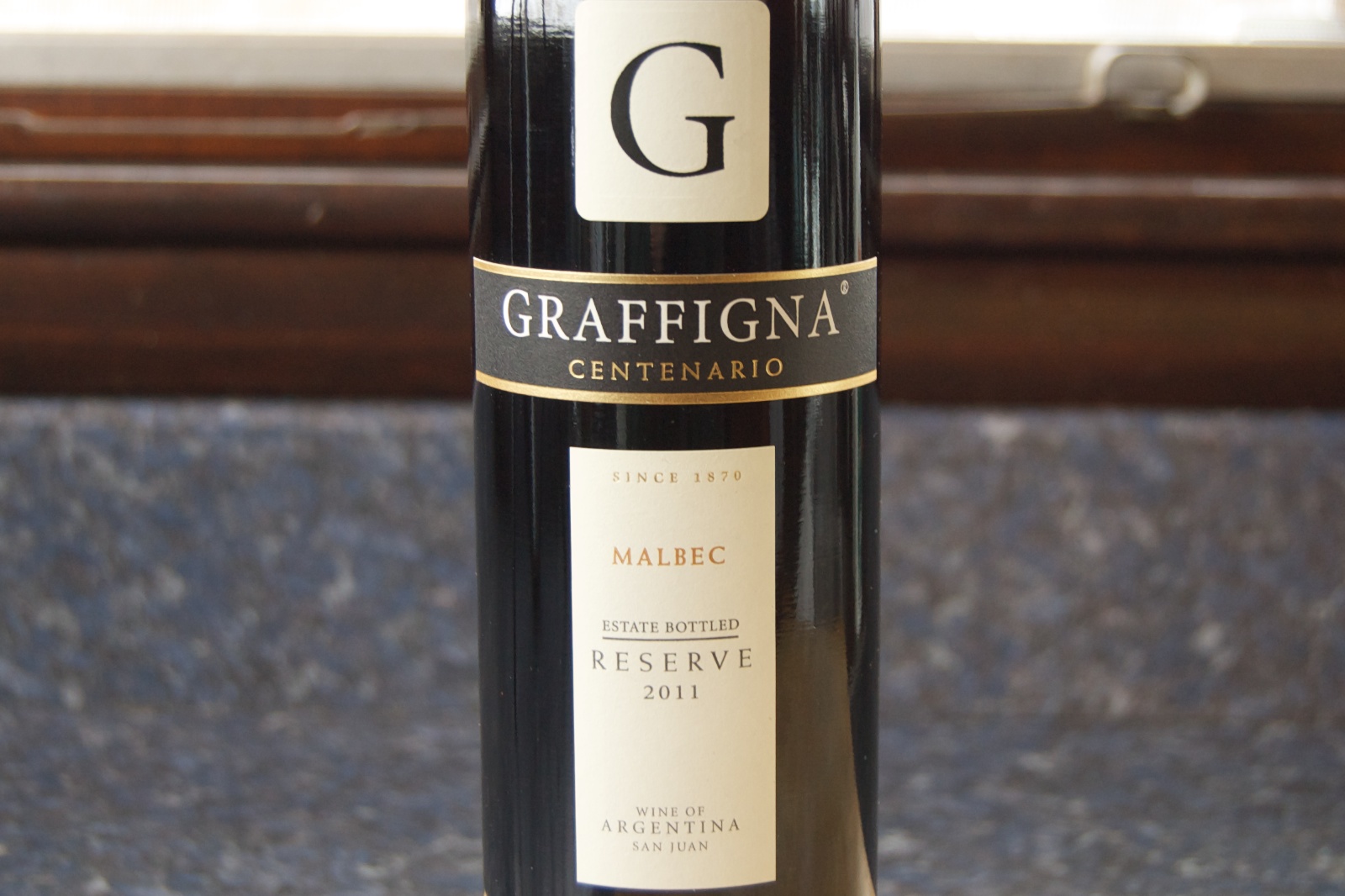 Cooked the filling for chorizo breakfast burrito with chorizo, onion, green pepper, jalapeño and egg. It's fine reheated, and saves the effort of the somewhat lengthy preparation in the morning.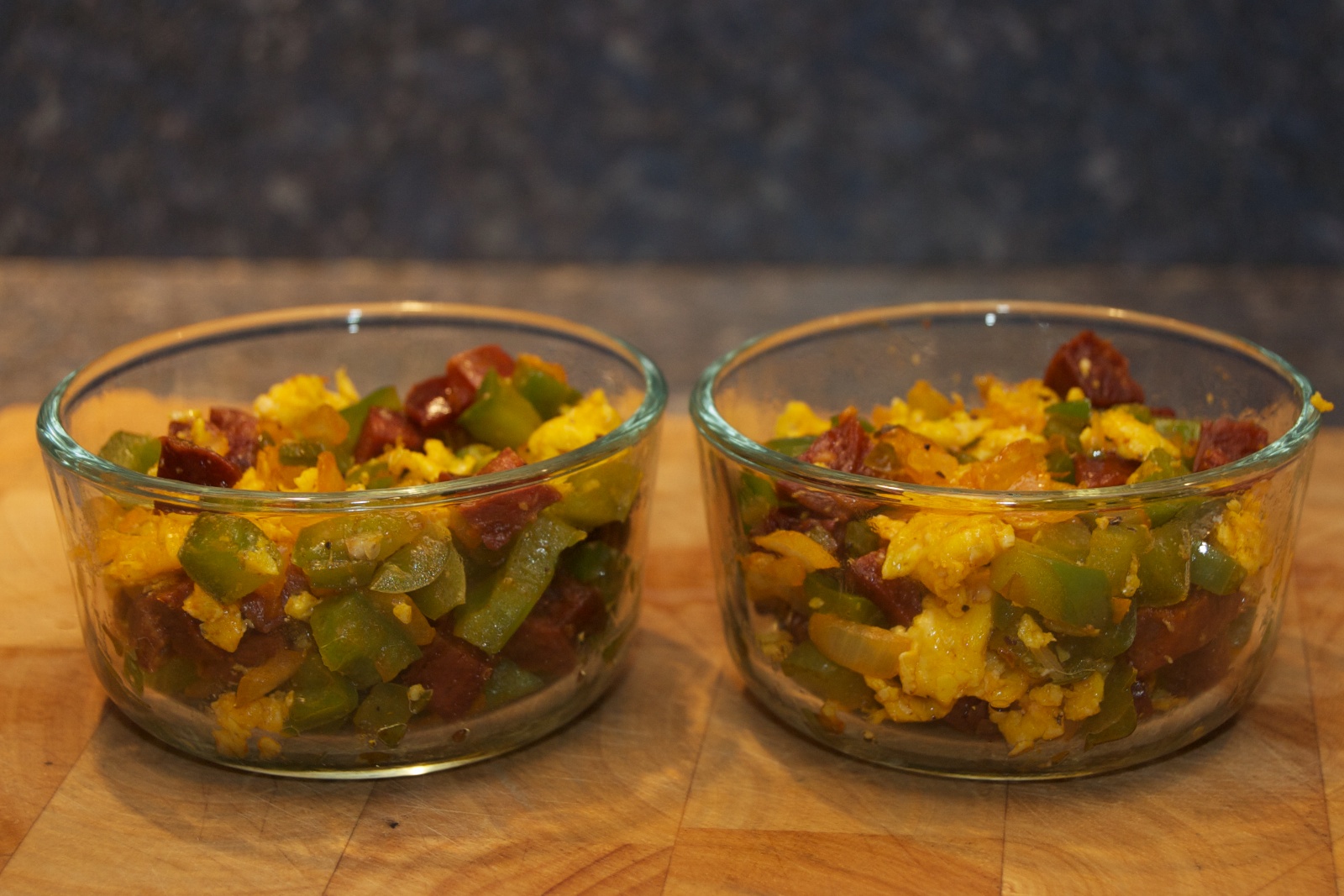 Weight at beginning of the day: 127.4 lbs. Weight at the beginning of the next day: 126.6 lbs.