What I ate: April 2, 2014
Breakfast: Chorizo breakfast burrito with chorizo, onion, green pepper, jalapeño and egg. A reheat of the filling I made yesterday evening in a freshly heated tortilla.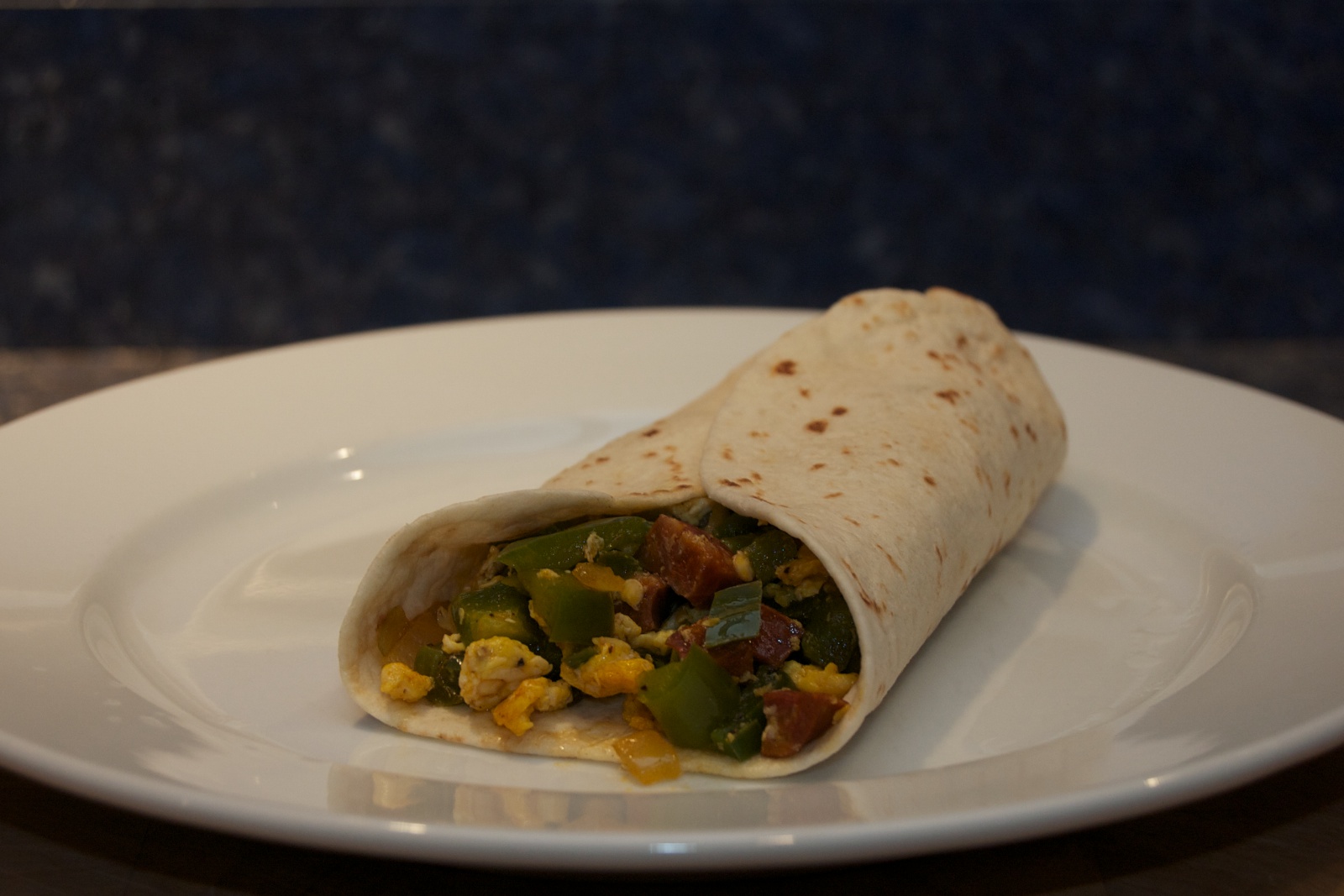 Snack: 1.0 oz. Sriracha chex mix .
Lunch: Pork with scallion and broccoli stir-fry .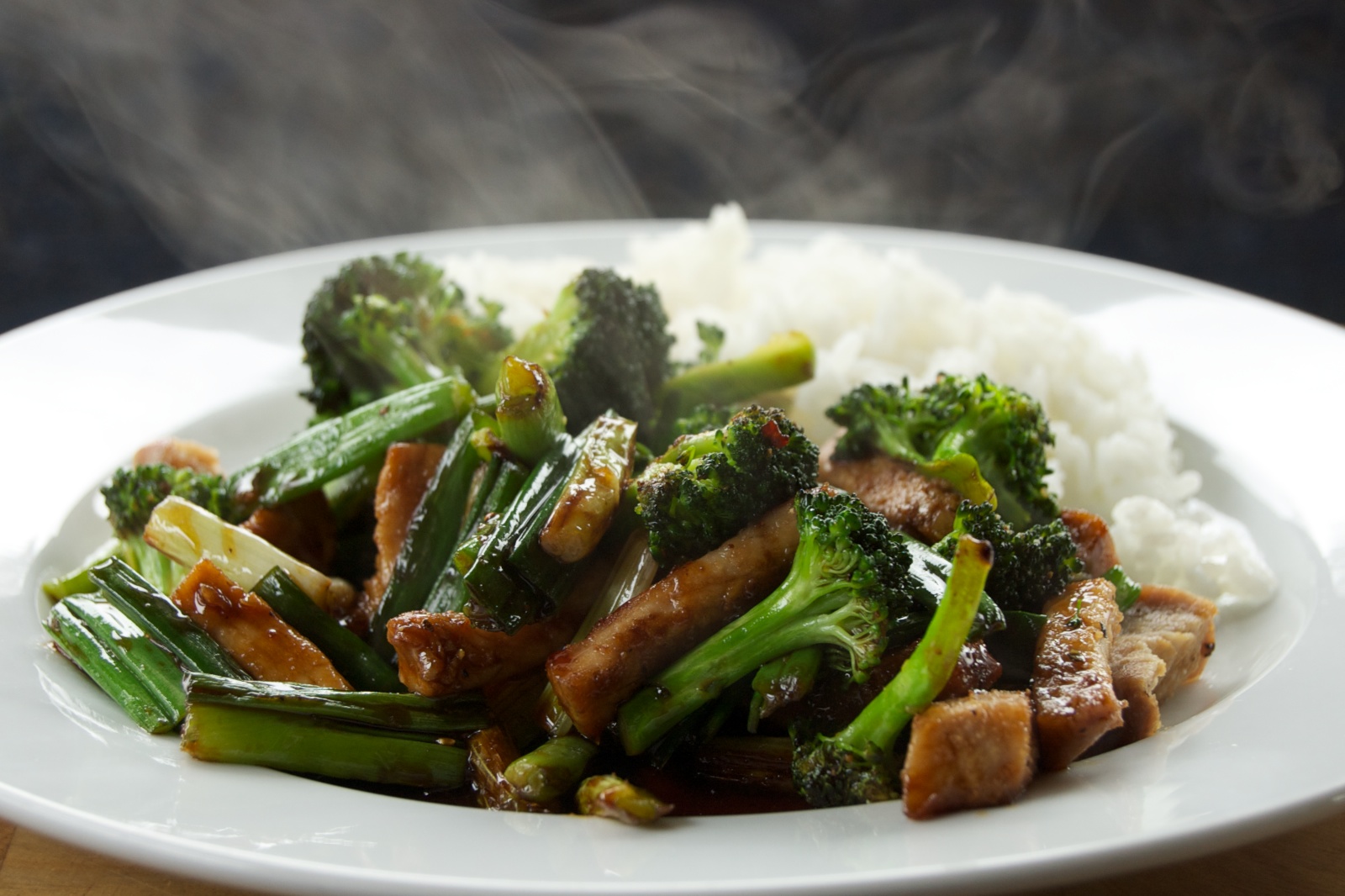 Separated a package of chicken breast tenders.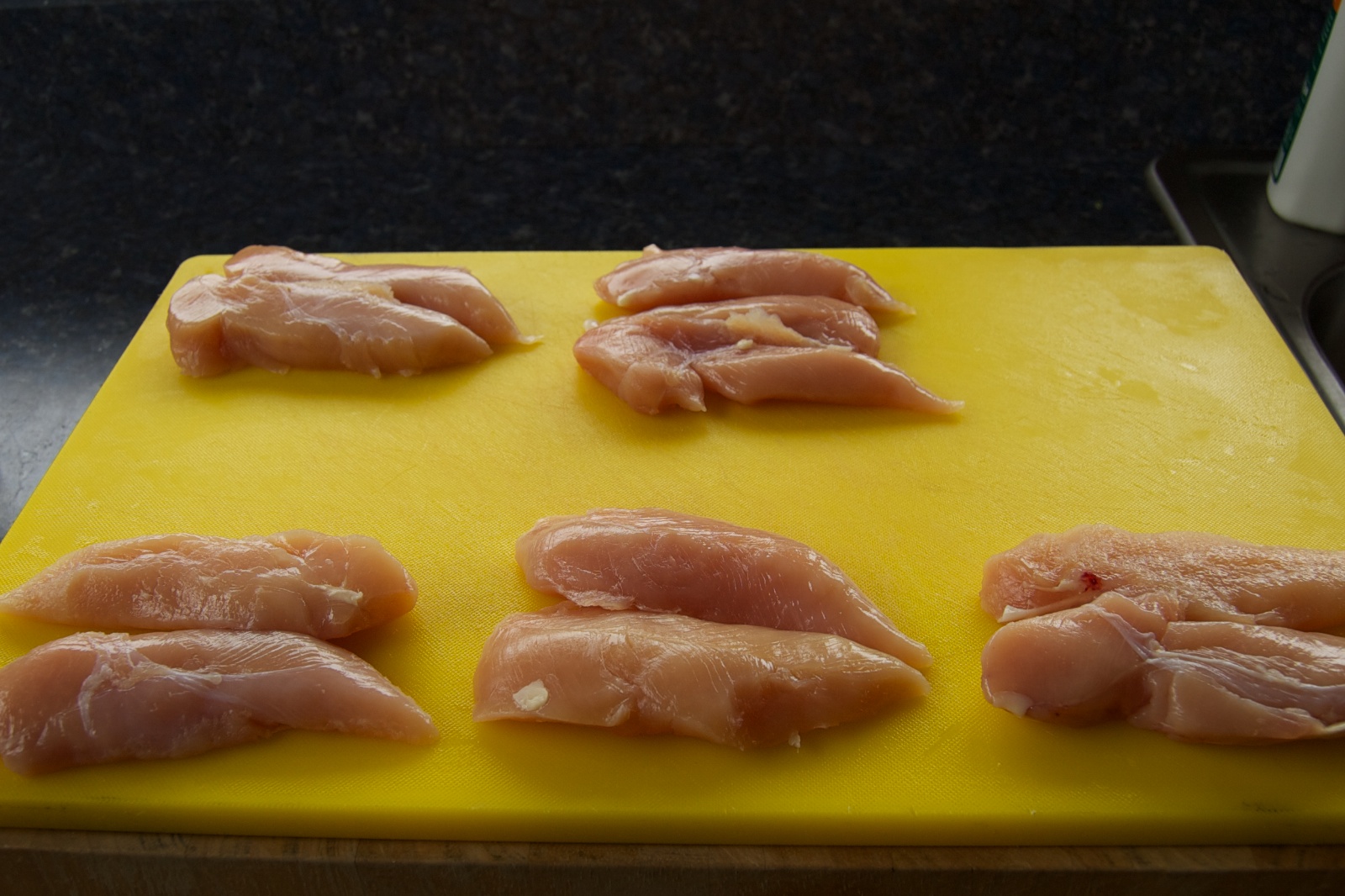 Vacuum sealed and froze 2 packages raw for things like chicken paprika or chicken balsamic.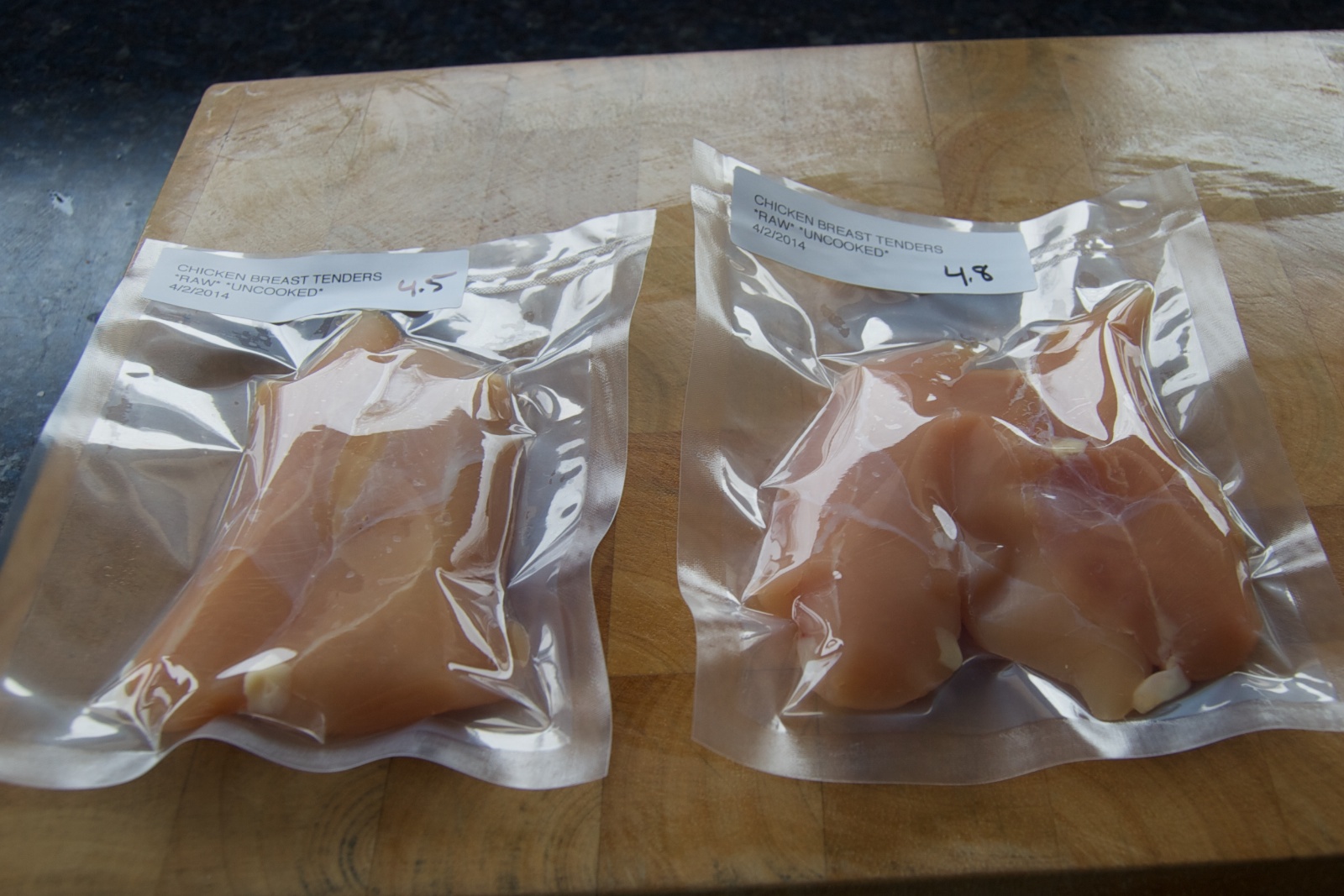 Seasoned, grilled, cooled, vacuum sealed, and froze 3 more packages for things like grilled chicken quesadilla or grilled chicken Caesar salad .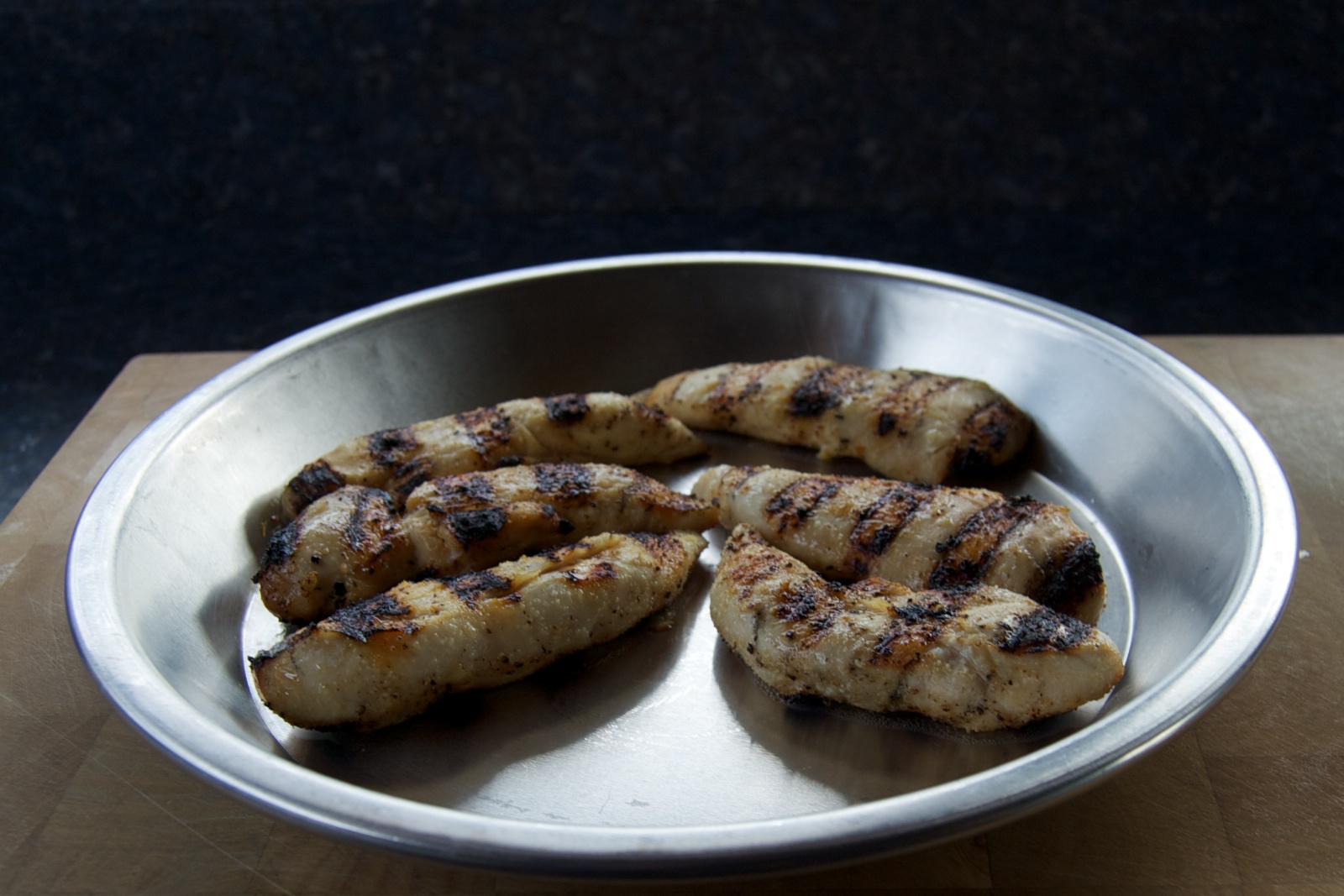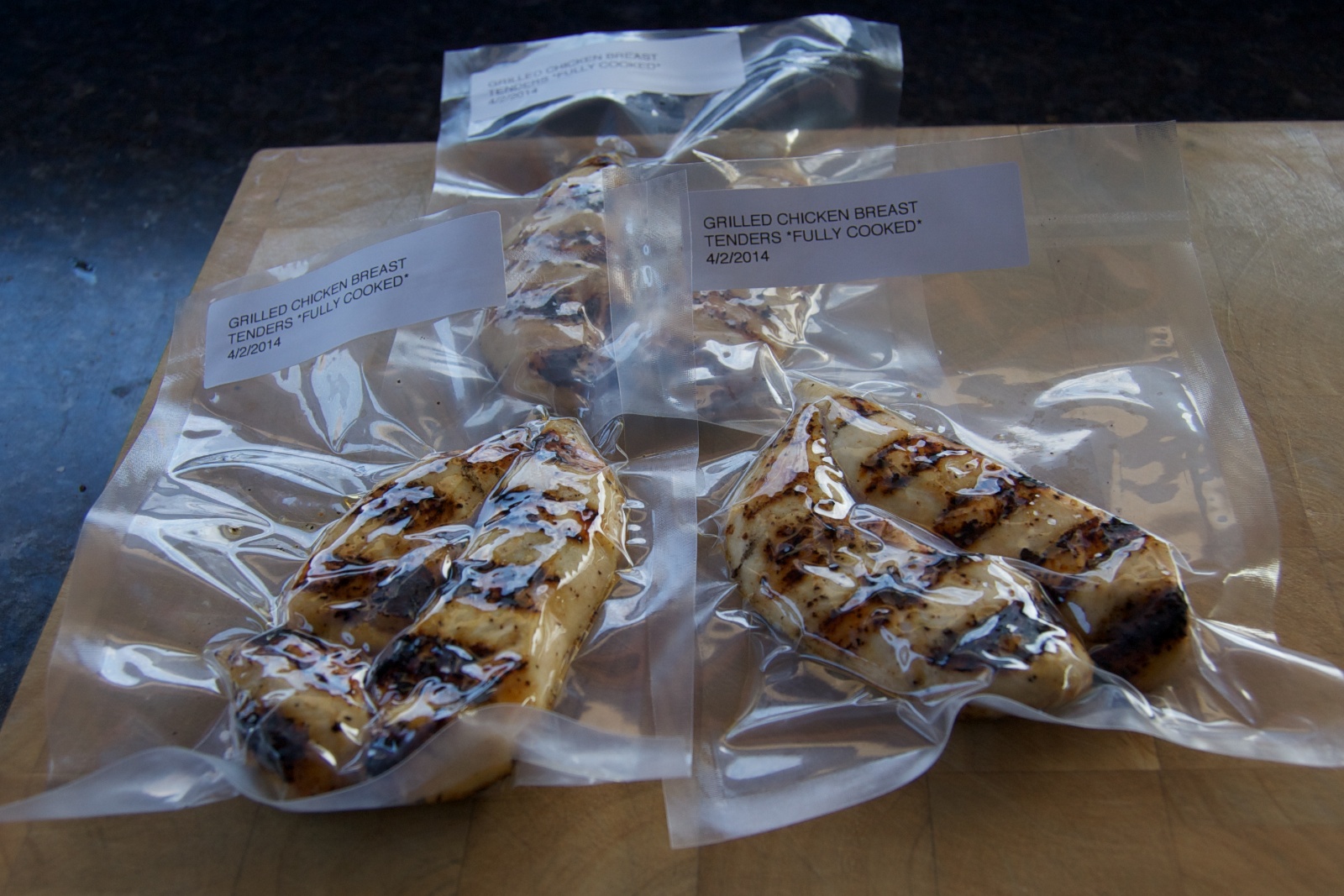 Broke down a "chef's prime" pork roast. I didn't previously like this cut because there's an annoying band of fat and muscle that runs right through it. But after figuring out the trick of breaking it into two separate roasts I like it now. The darker meat is much more tender and tasty. Seasoned, vacuum sealed, and cooked for 2 hours at 153°F in the sous vide.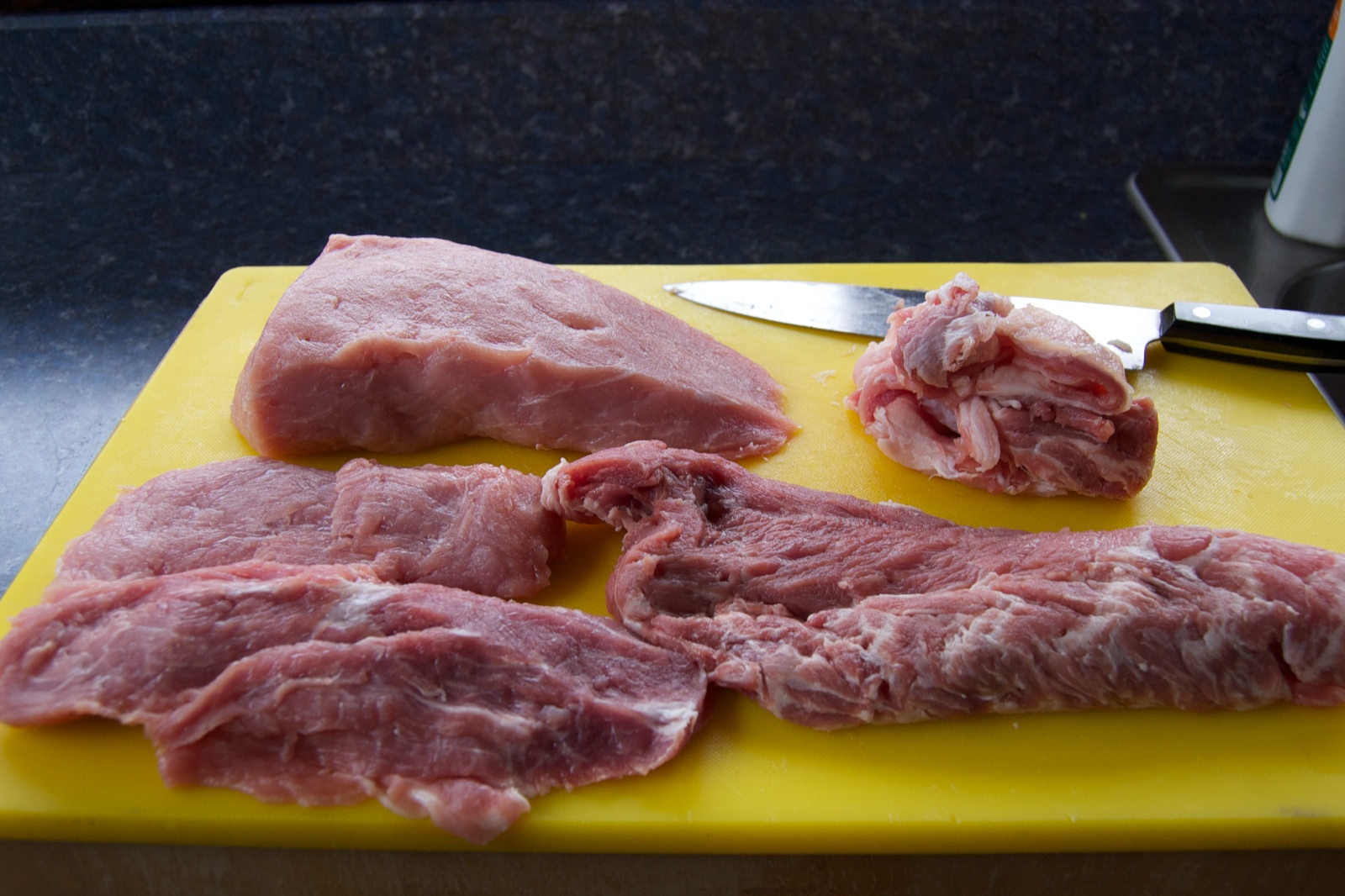 It made 10 packages of 3.2 oz. each pork for stir-fry.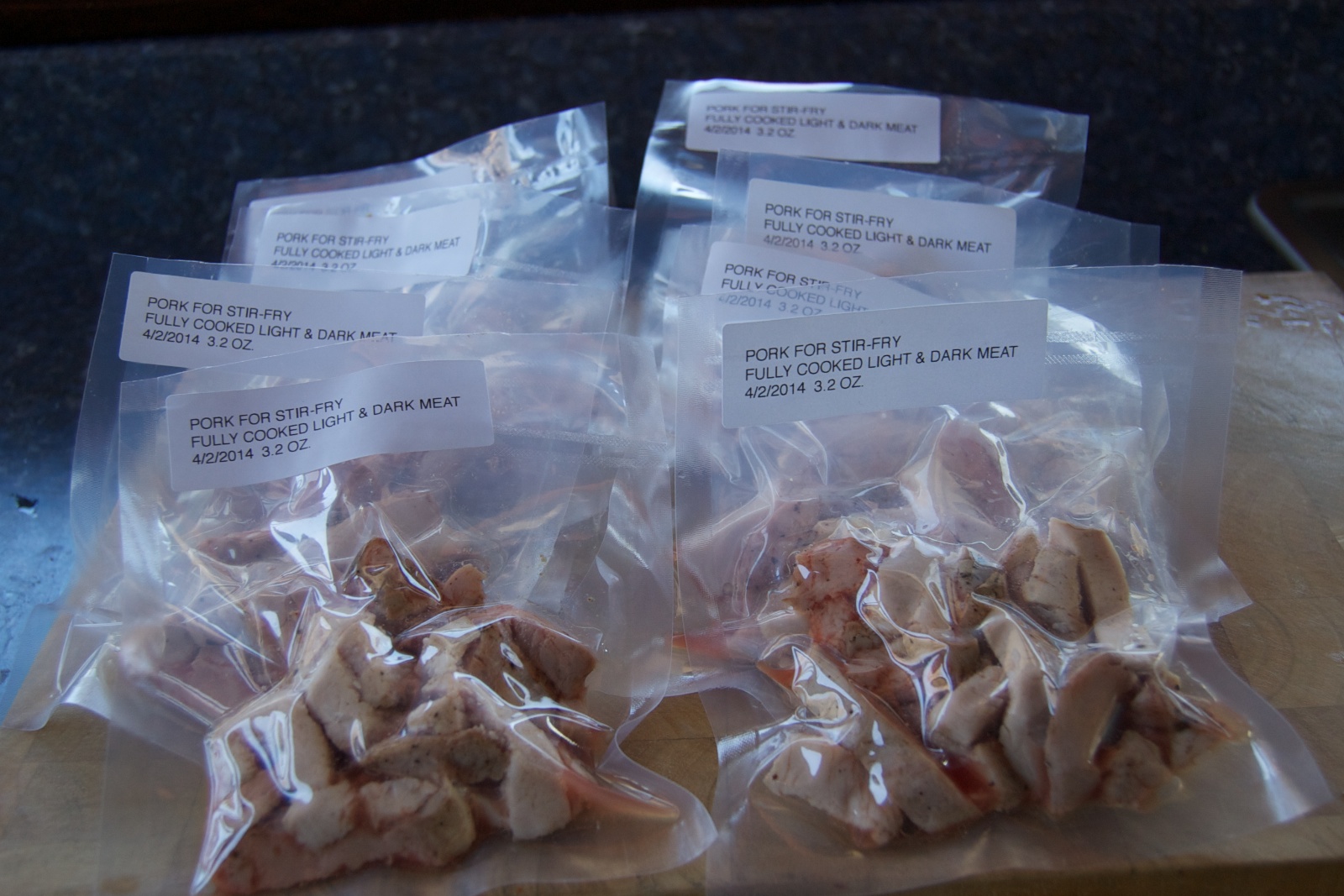 Made another batch of pickled jalapeños .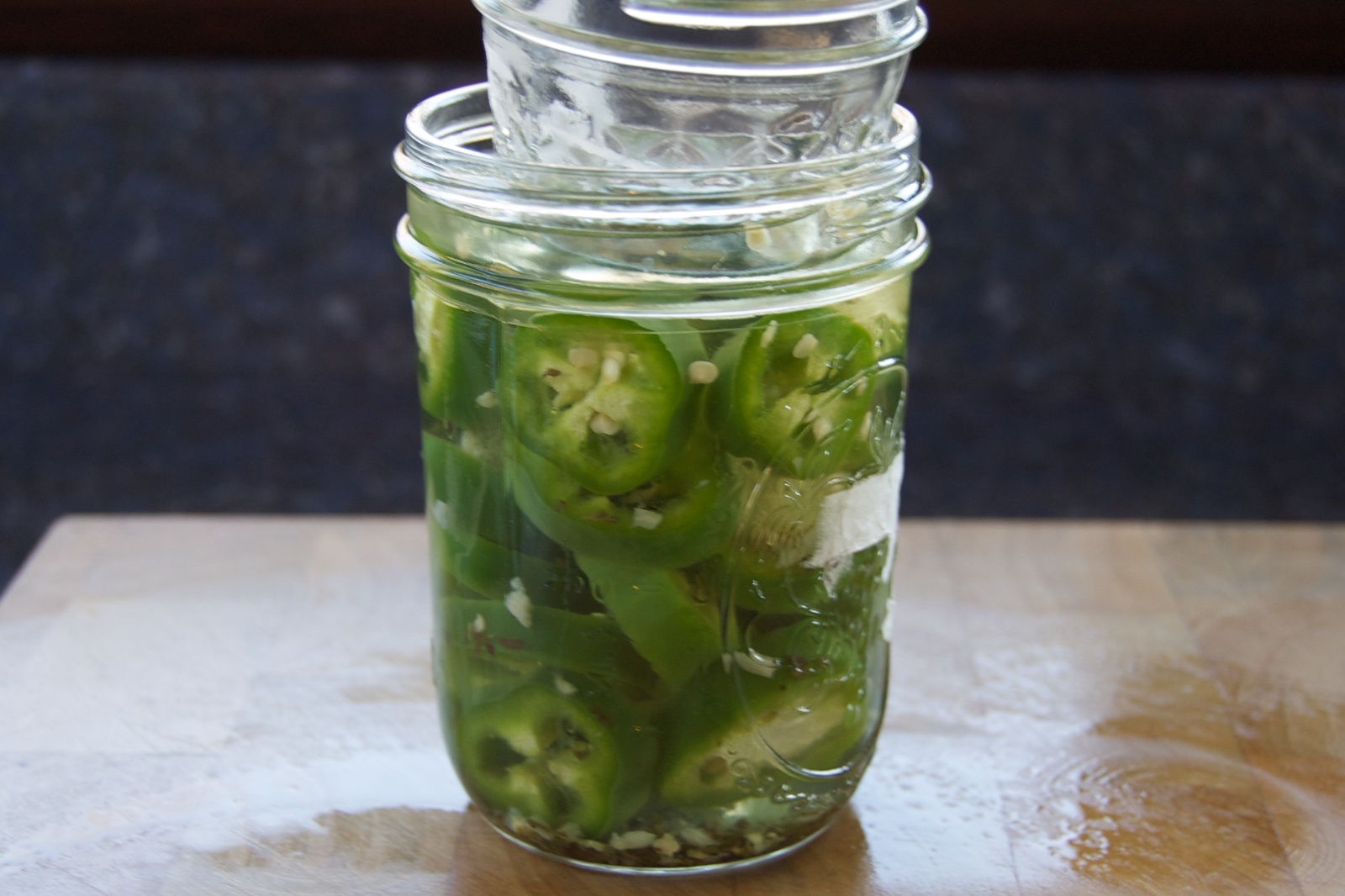 And I tried something new, pickled red onions (new recipe).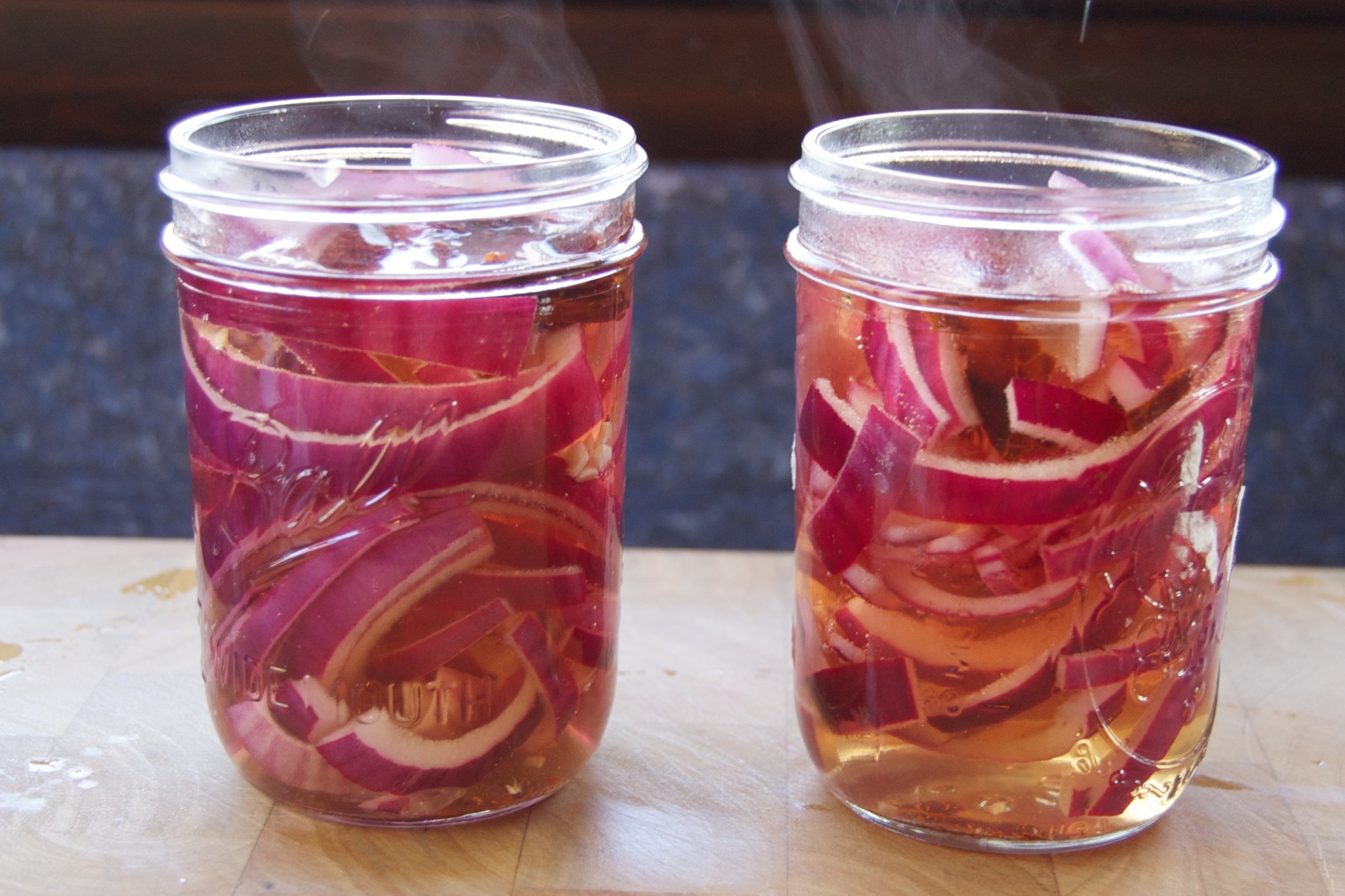 Snack: 1.0 oz. pretzels and a Saranac pale ale.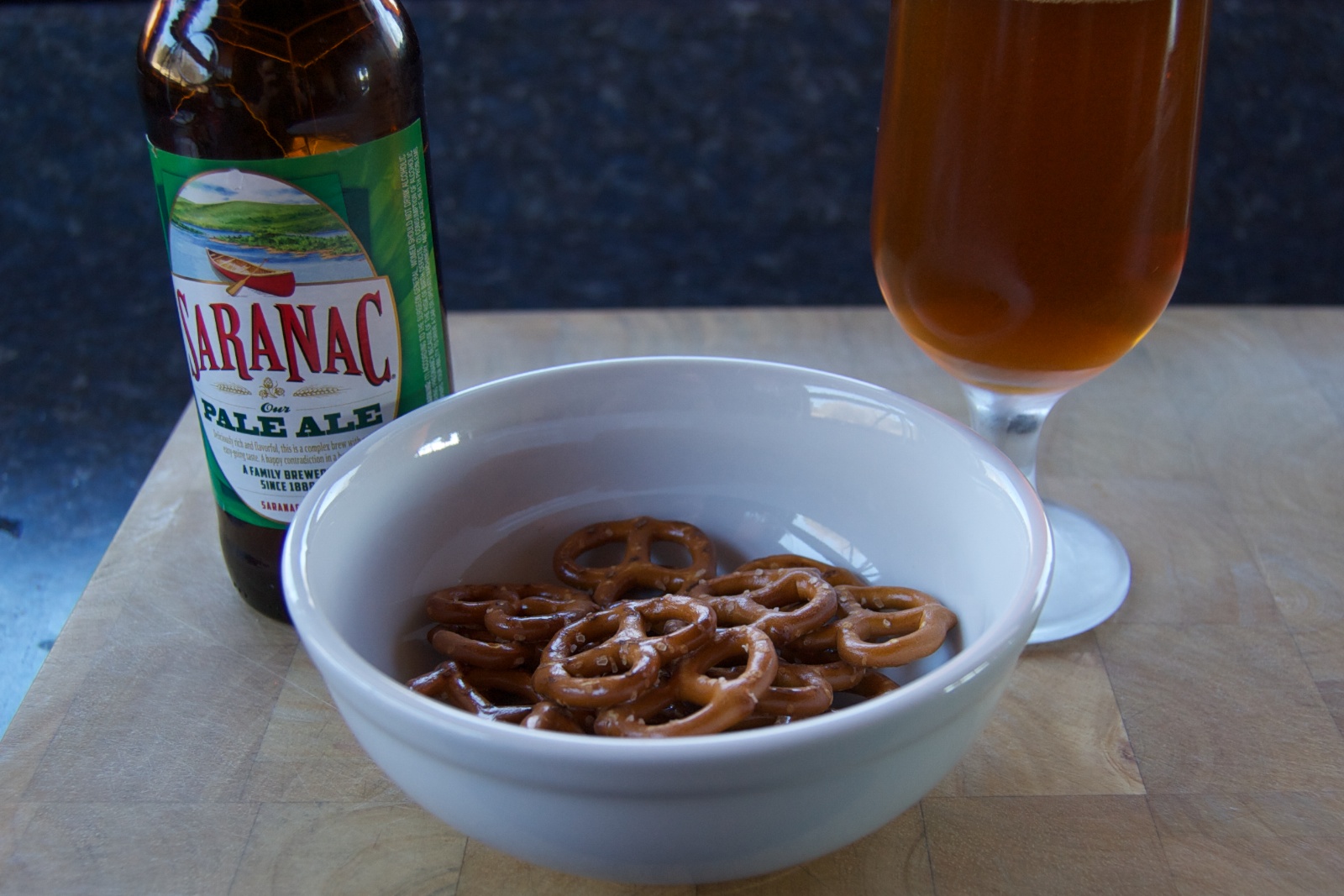 Dinner: Rigatoni with tomato, spinach, and prosciutto in spicy vodka cream sauce .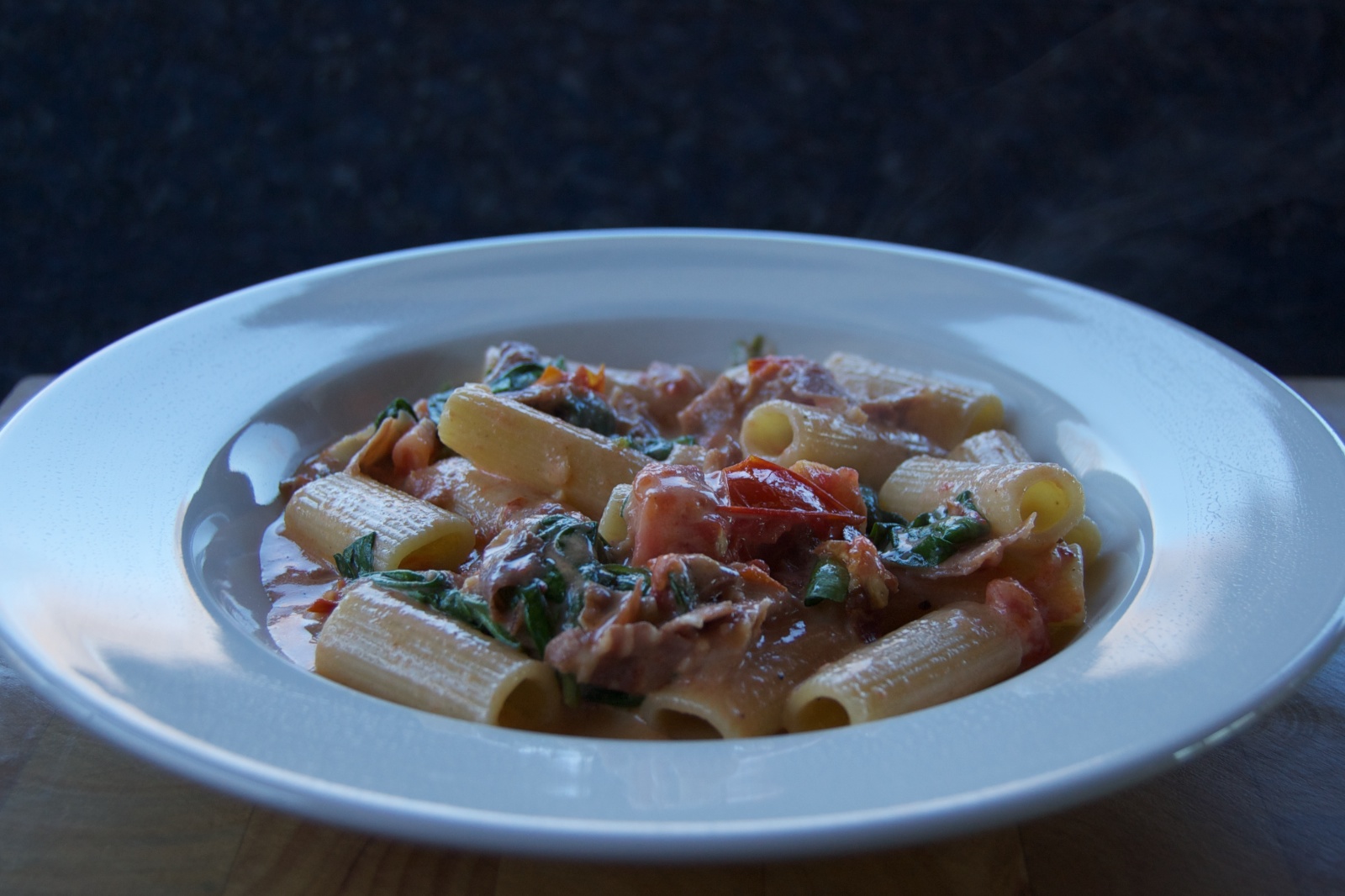 And 2 glasses of Ergo tempranillo.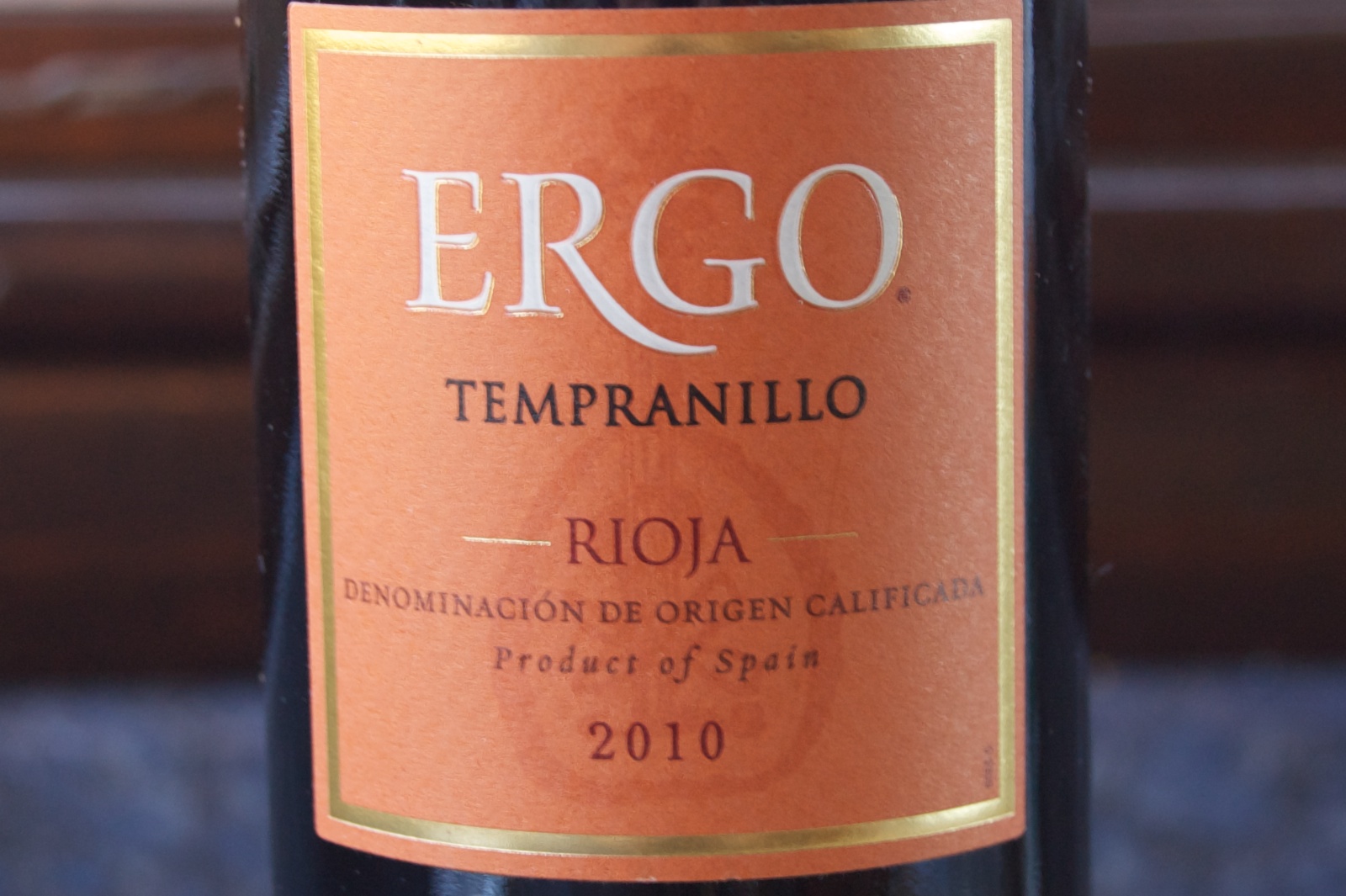 Weight at beginning of the day: 128.6 lbs. Weight at the beginning of the next day: 127.4 lbs.