What I ate: April 22, 2014
Breakfast: Homemade Blueberry muffin and bacon, both previously frozen. I reheated the bacon in a sauté pan from frozen. I reheated the blueberry muffin for 0:35 in the microwave on high, from frozen.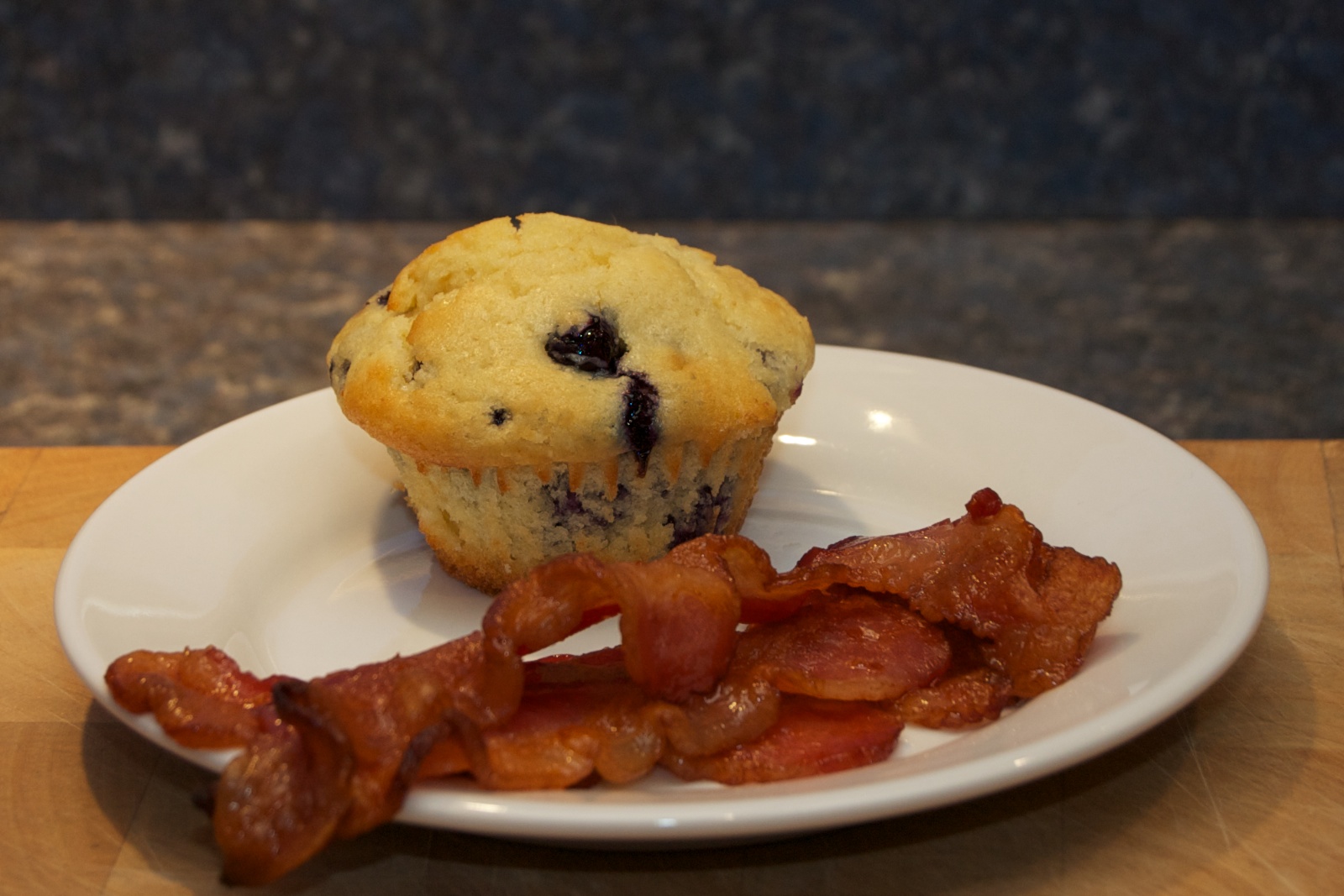 Snack: 1.0 oz. Sriracha chex mix .
Lunch: Tuna salad sandwich with Kettle Chips hot jalapeño potato chips on one slice of Barowski's wheat bread, cut in half.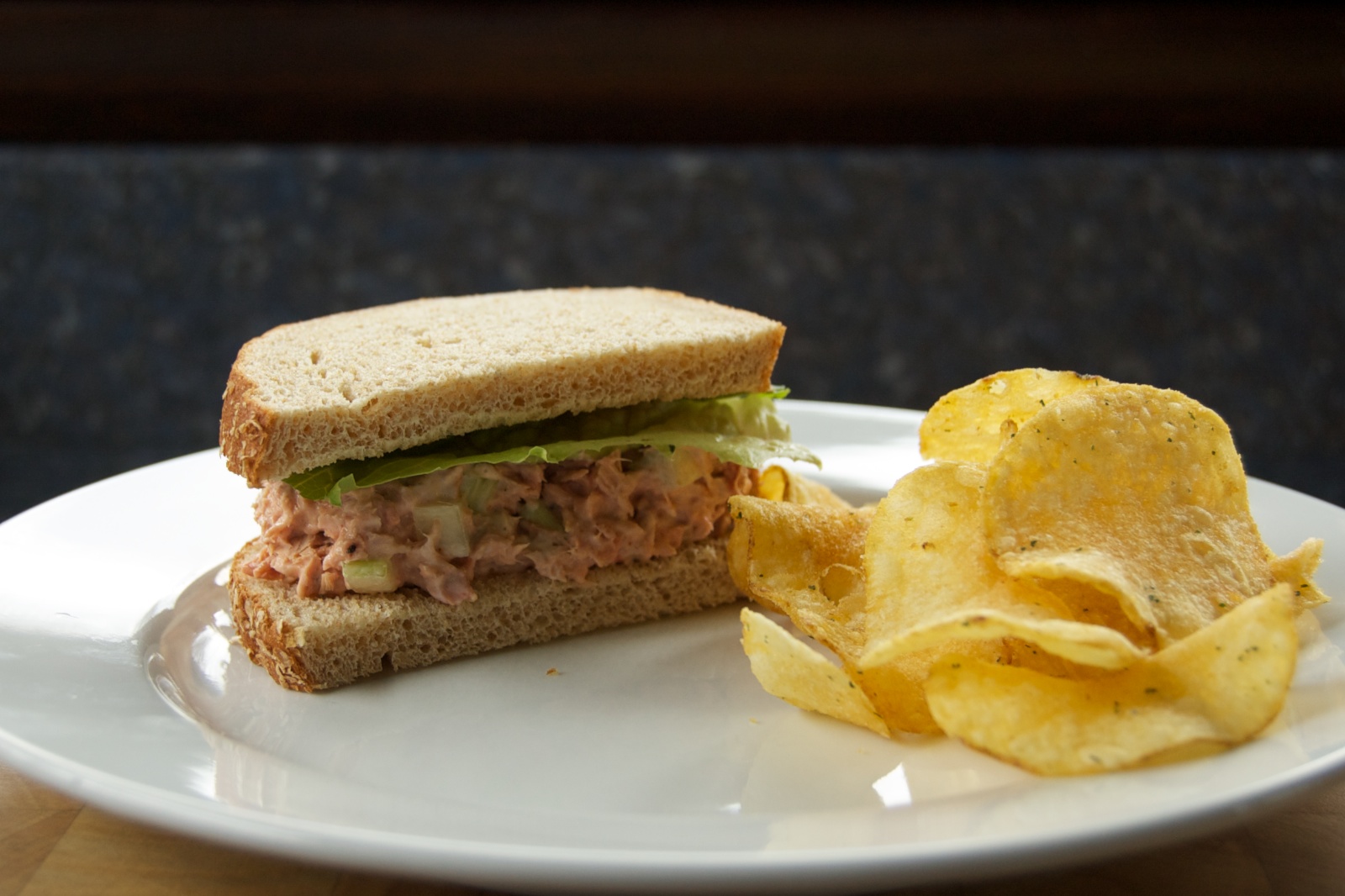 Snack: 1.0 oz. cashews.
Made a batch of salsa fresca .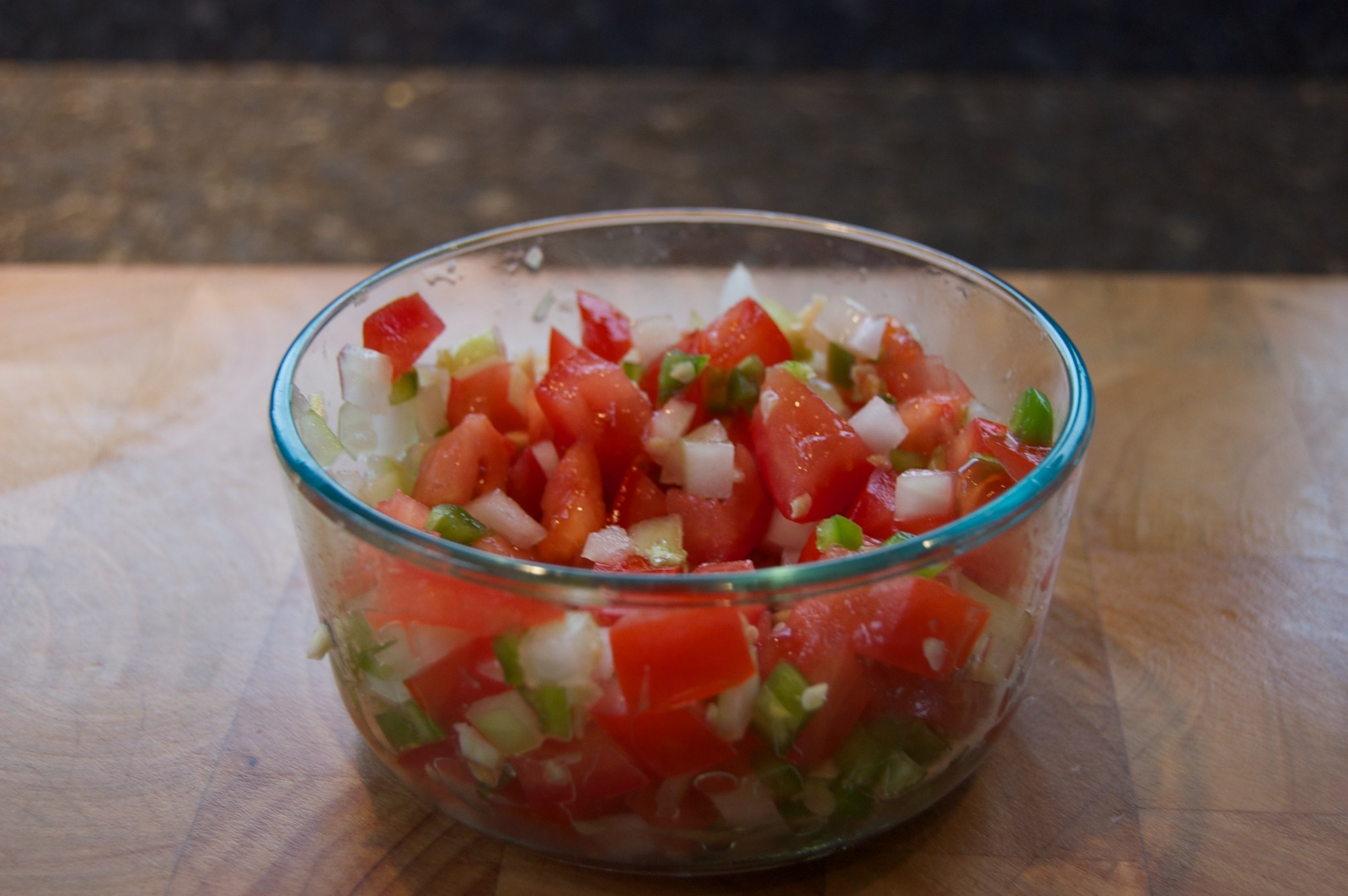 Dinner: Chicken and cheese enchiladas with salsa fresca and 0.9 oz. tortilla chips. And a Saranac pale ale.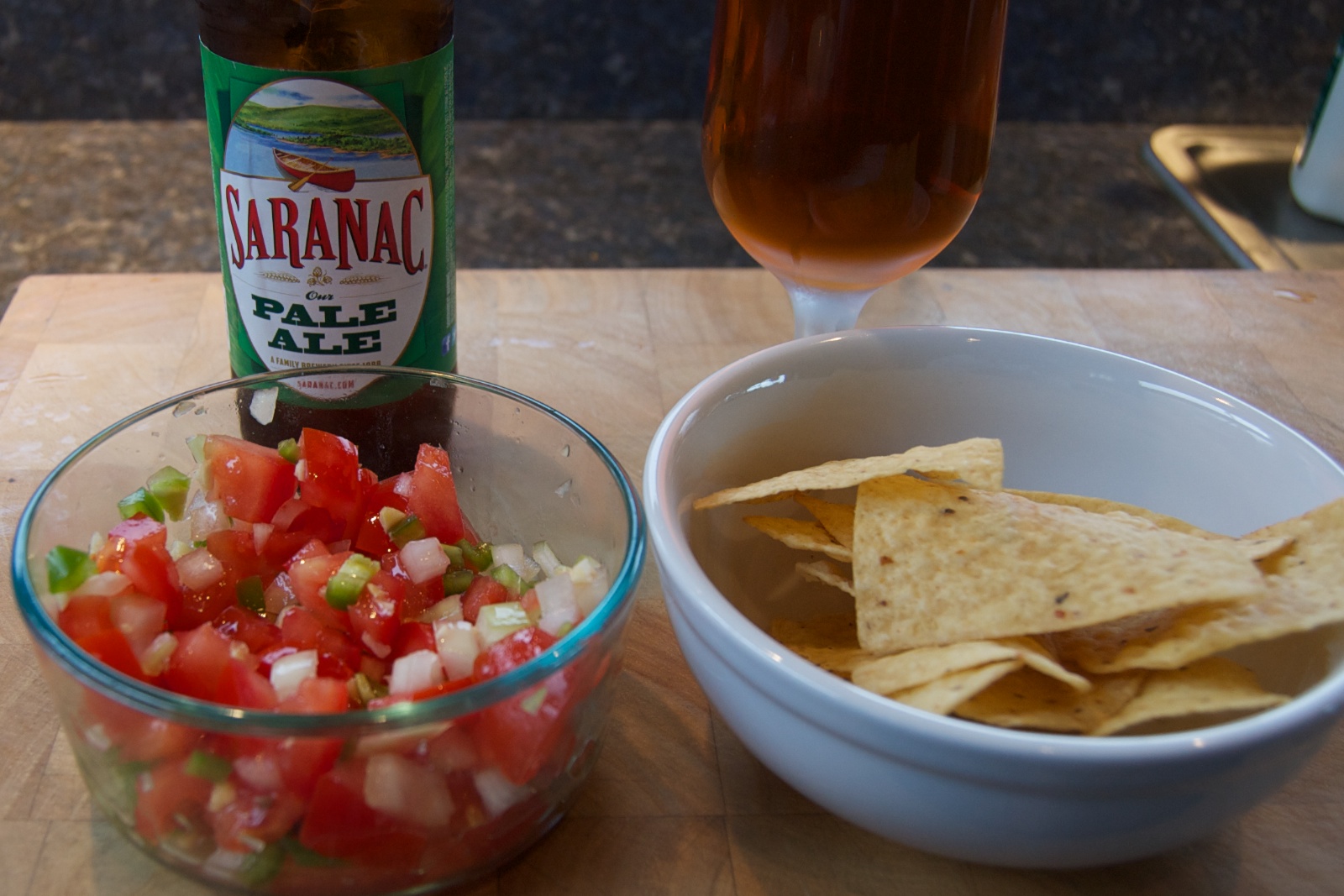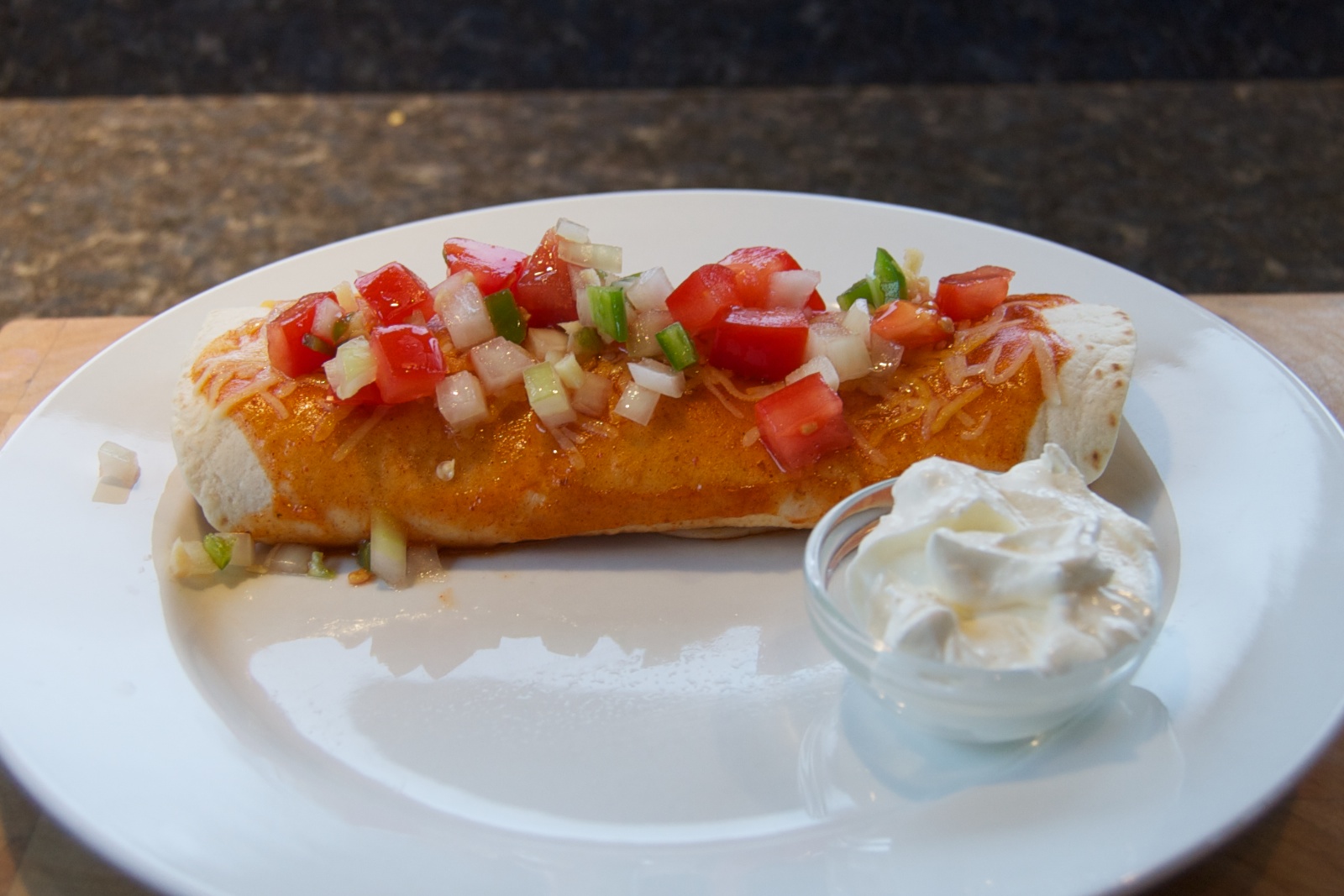 And 2 glasses of Ménage à Trois malbec.
Cooked the filling for chorizo breakfast burrito with chorizo, onion, green pepper, jalapeño and egg for Wednesday and Friday's breakfast.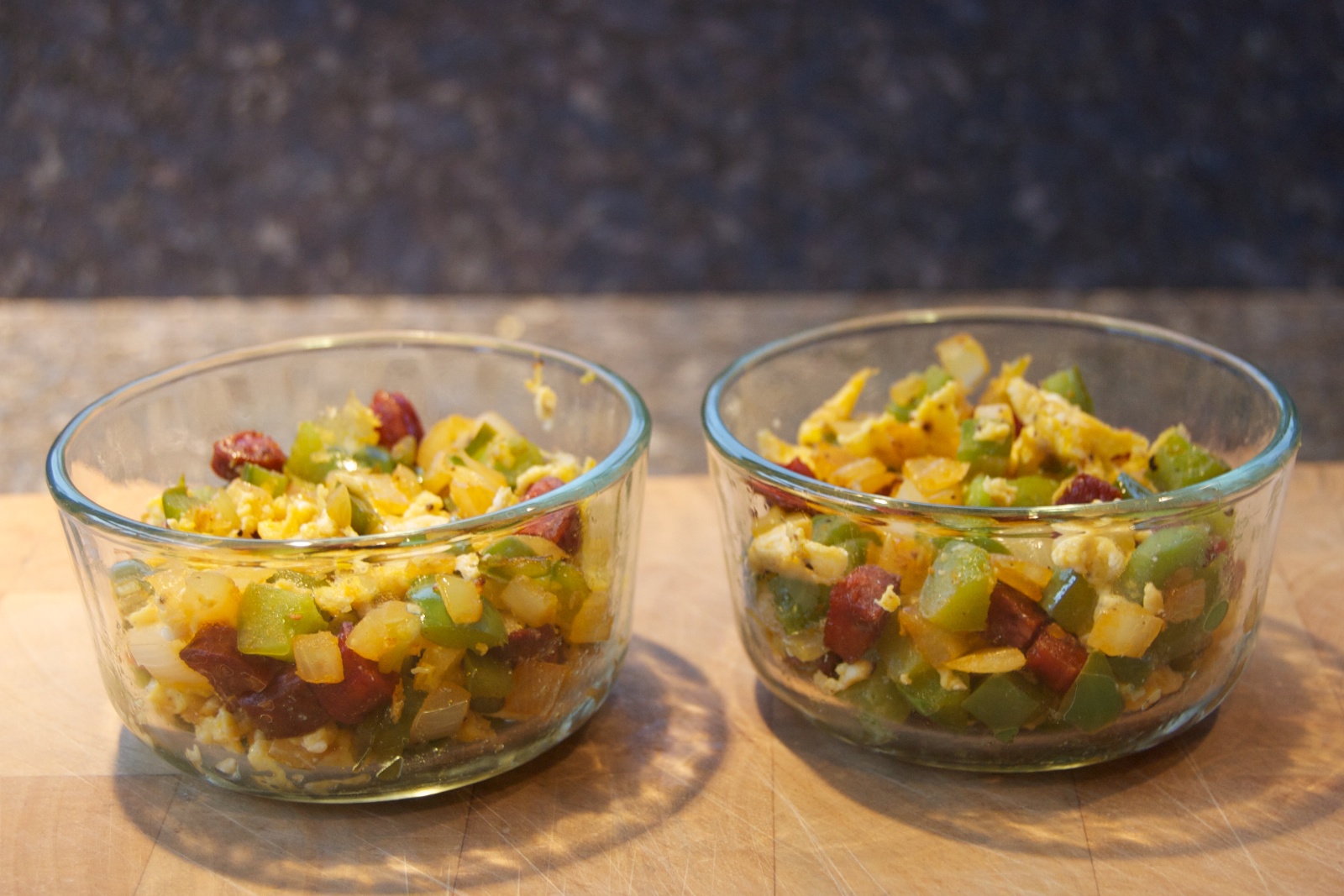 Weight at beginning of the day: 127.8 lbs. Weight at the beginning of the next day: 129.0 lbs.