What I ate: May 21, 2023
Breakfast: Bagel, lox and cream cheese on a homemade whole wheat bagel with red onion.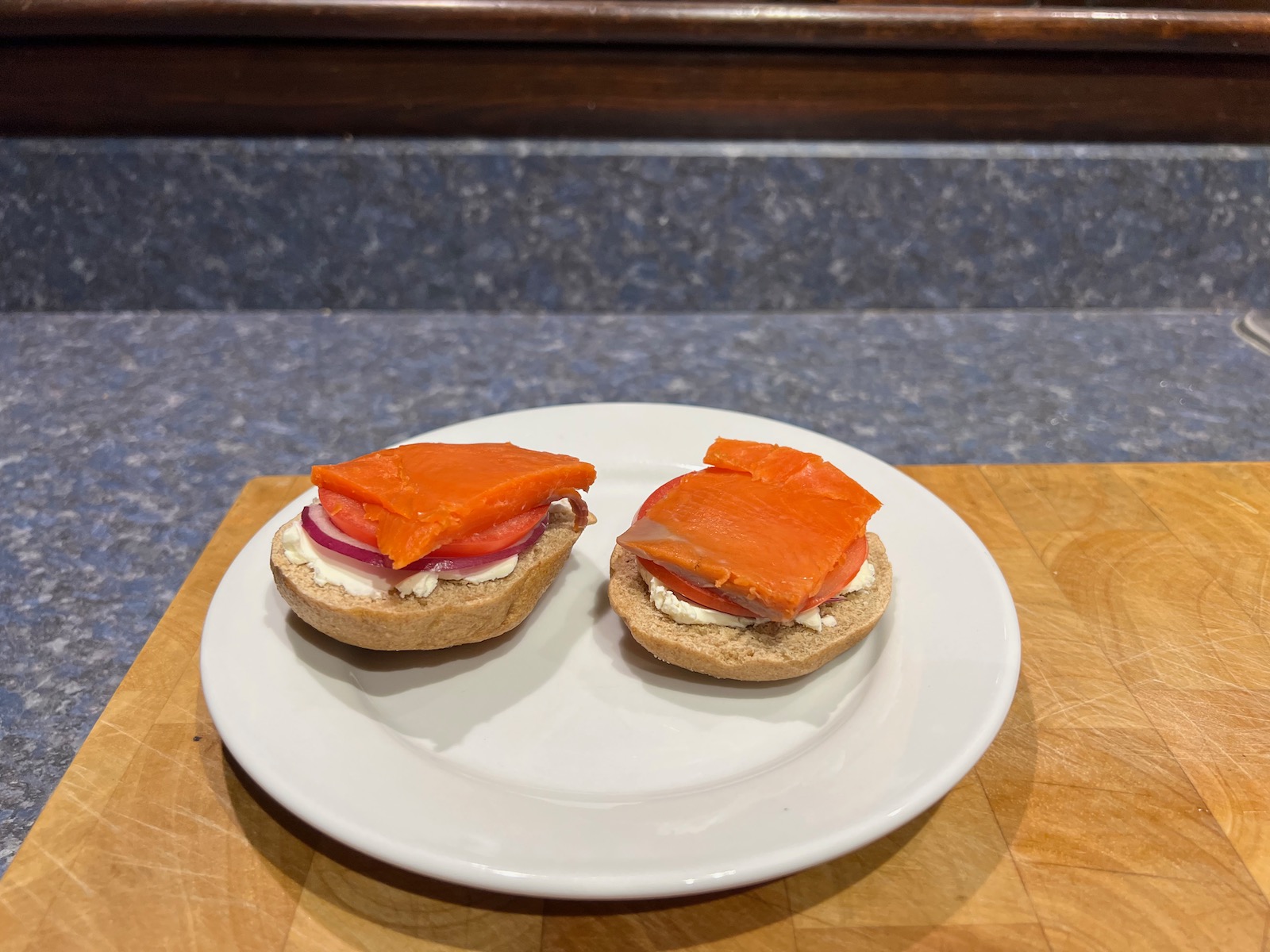 Made the filling for an spicy western omelette for Tuesday. And the filling for chorizo breakfast burrito with chorizo, onion, green pepper, jalapeño, and egg for breakfast Wednesday.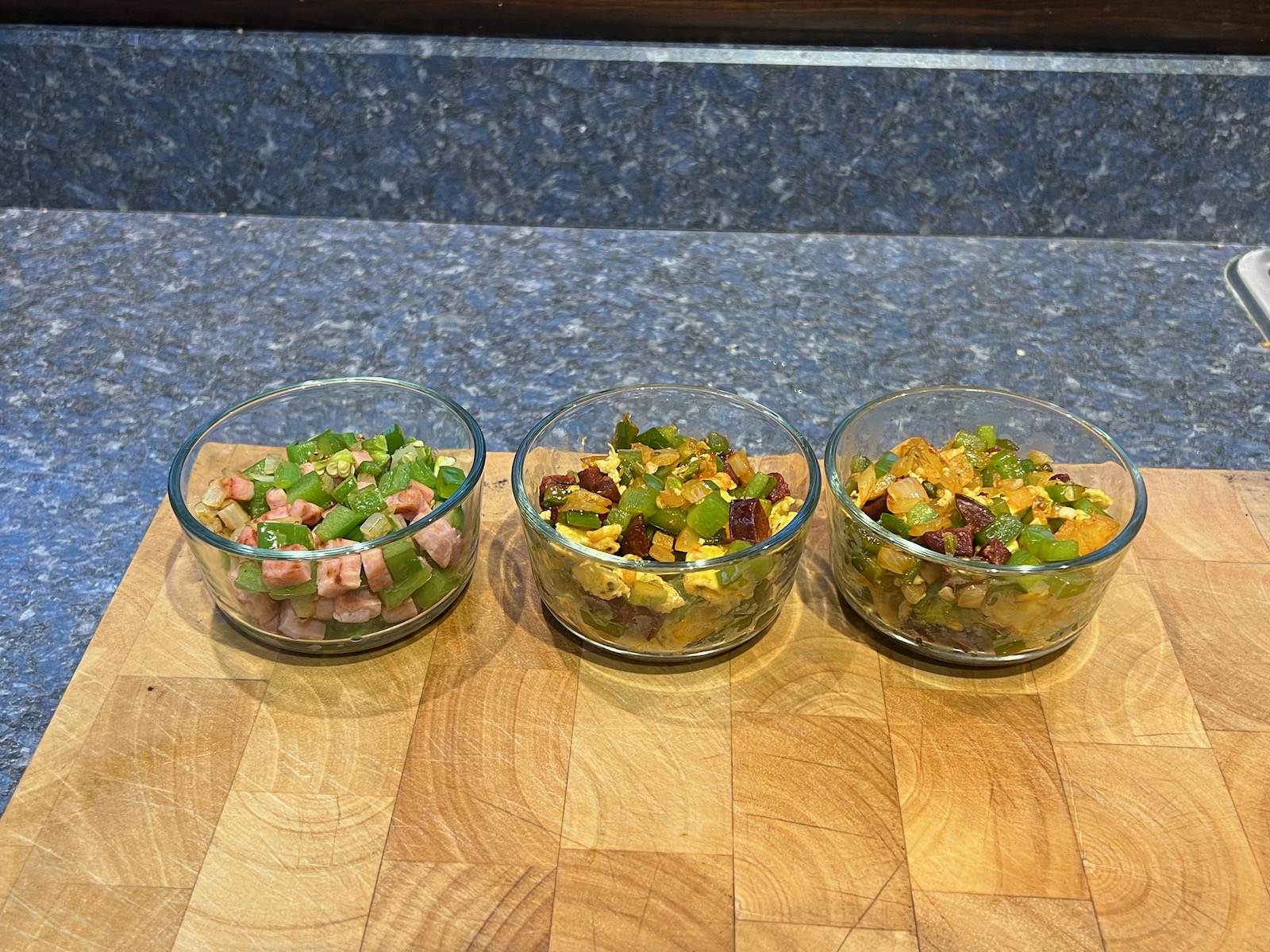 Snack: 1.0 oz. Sriracha chex mix. And, later, 0.8 oz. peanuts.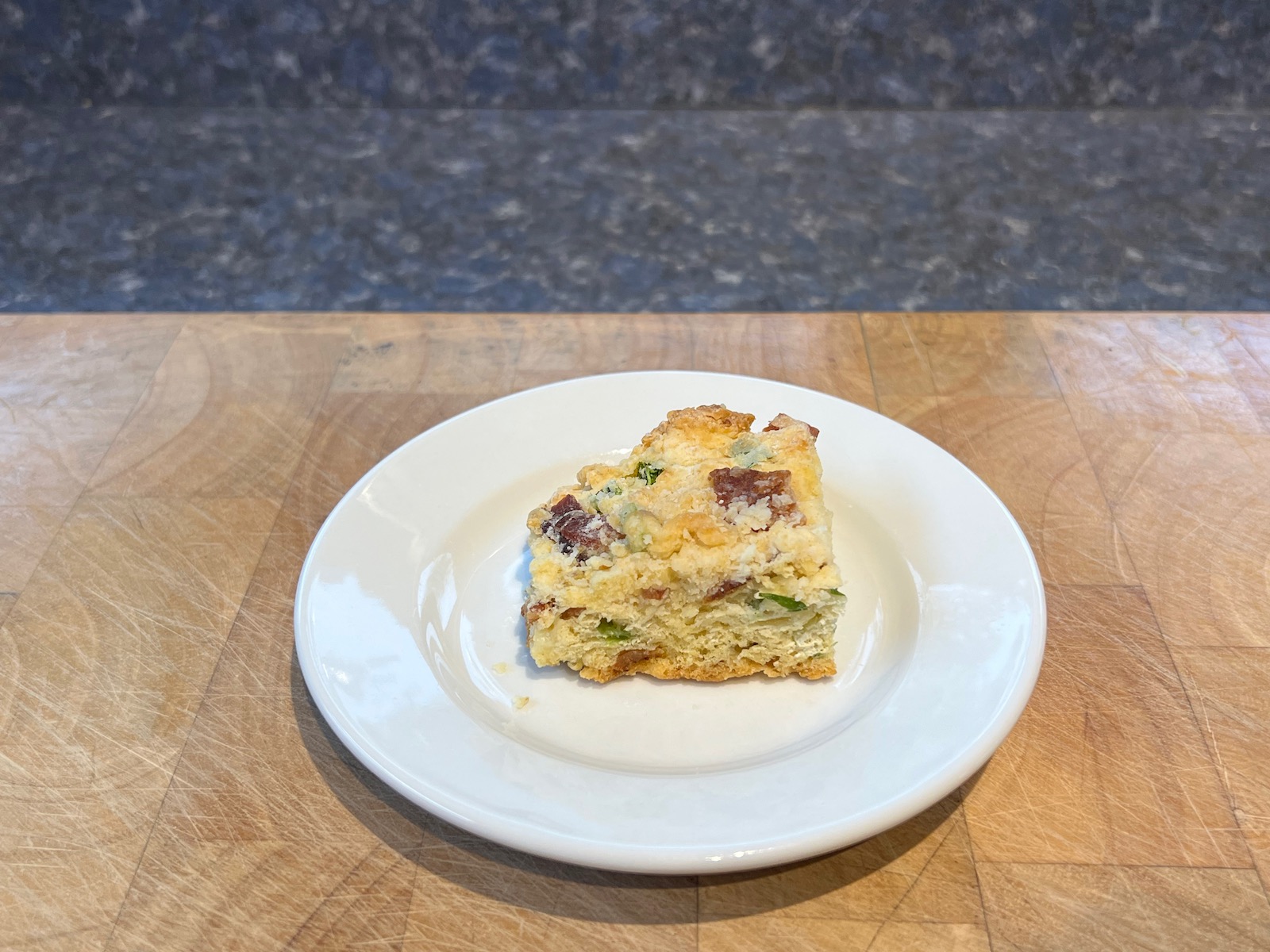 Lunch: MìLà Dumplings (5), rice. And a glass of Bota Box sauvignon blanc.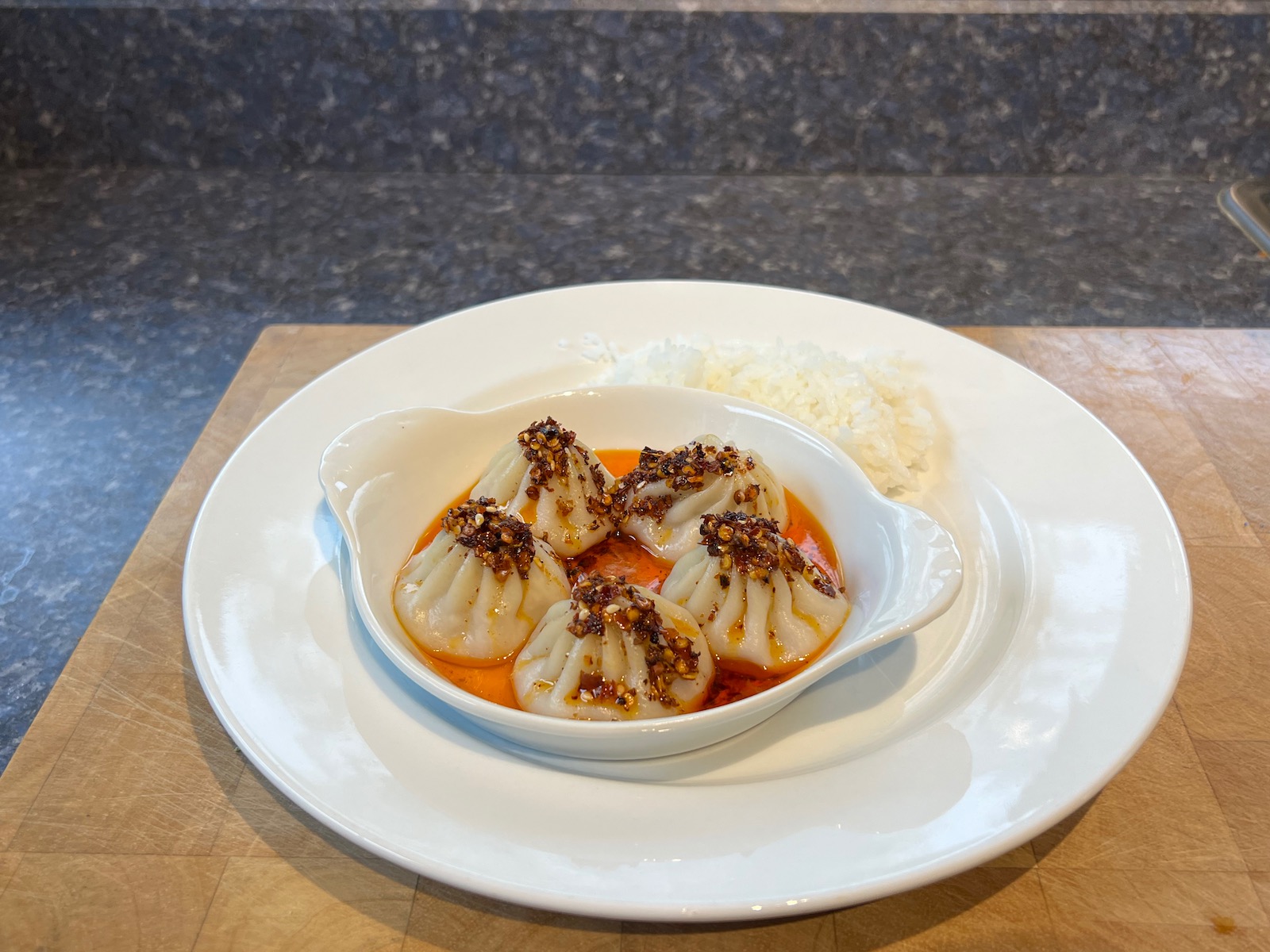 Snack: 2.0 oz. Doritos and a glass of Bota Box pinot noir.
Dinner: Steak frites. With 5.2 oz. NY strip steak (after cooking, with fat) and 2.7 oz. French fries (frozen, deep fried). And a glass of pinot noir.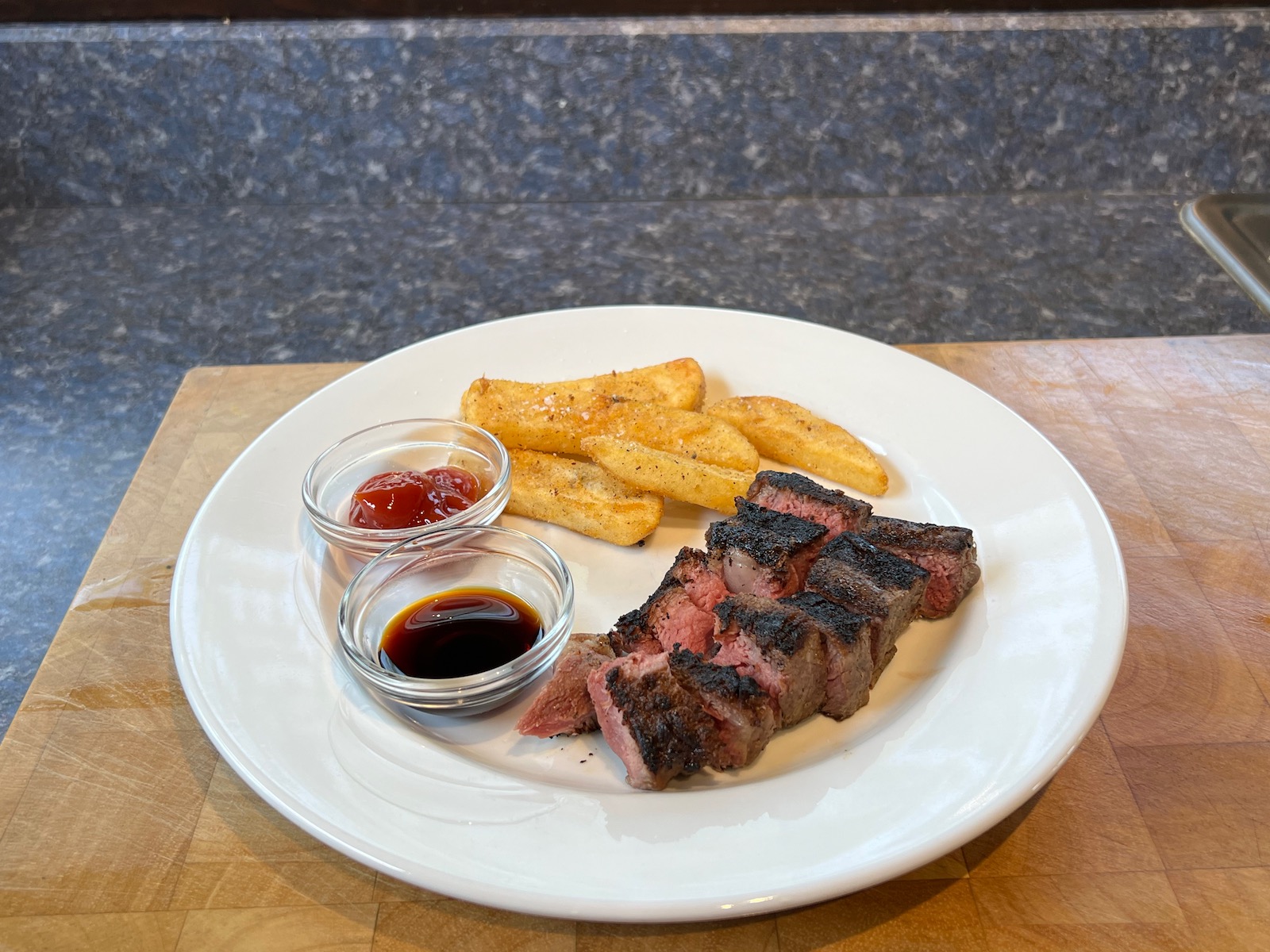 Weight at beginning of the day: 135.0 lbs. Weight at the beginning of the next day: 134.2 lbs.