What I ate: April 1, 2014
Breakfast: Homemade Blueberry muffin and bacon, both previously frozen. I reheated the bacon in a sauté pan from frozen. I reheated the blueberry muffin for 0:35 in the microwave on high, from frozen.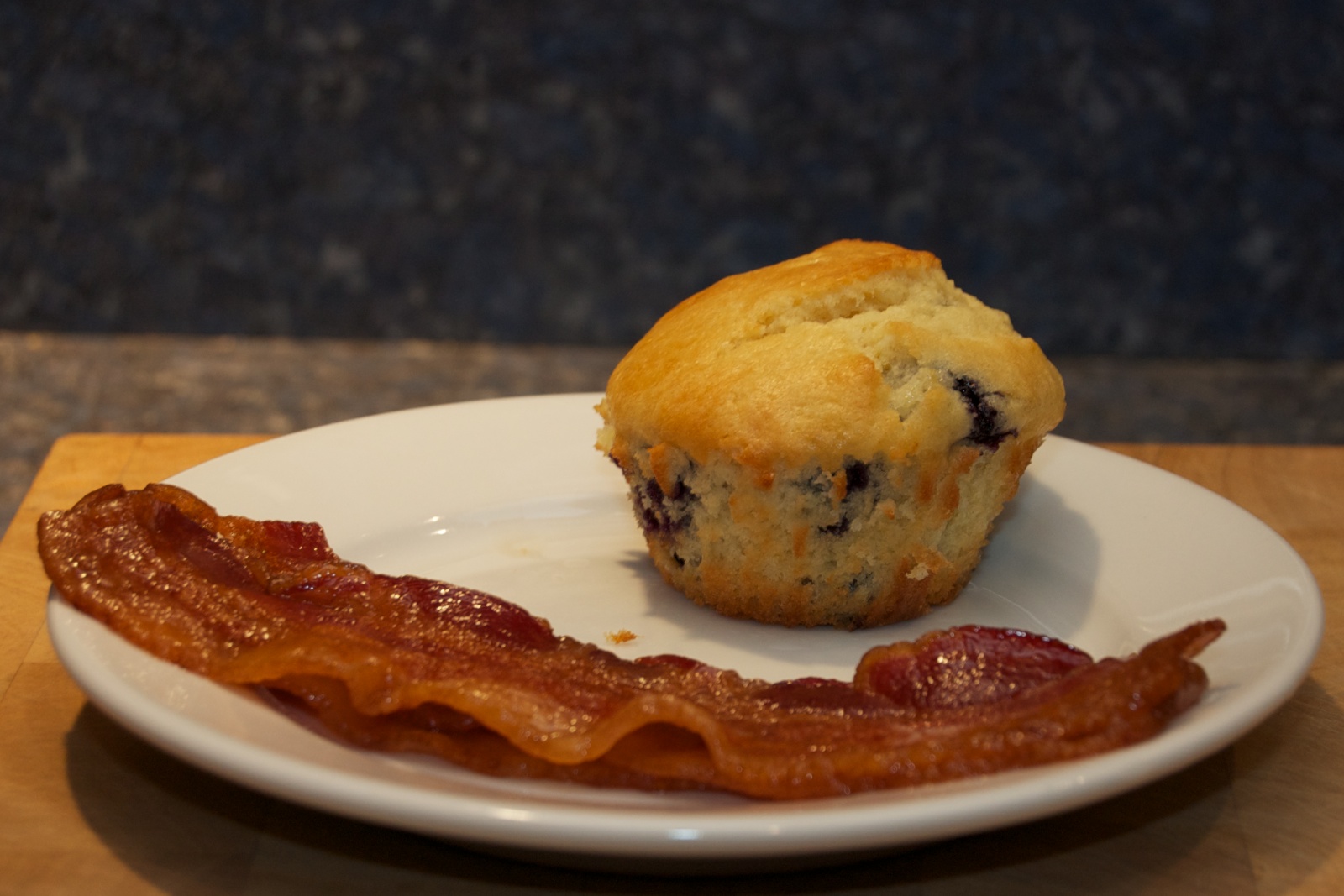 Snack: 1.0 oz. Sriracha chex mix .
Post-breakfast: A half slice of Barowski's wheat bread toast with Woodstock Farms organic peanut butter.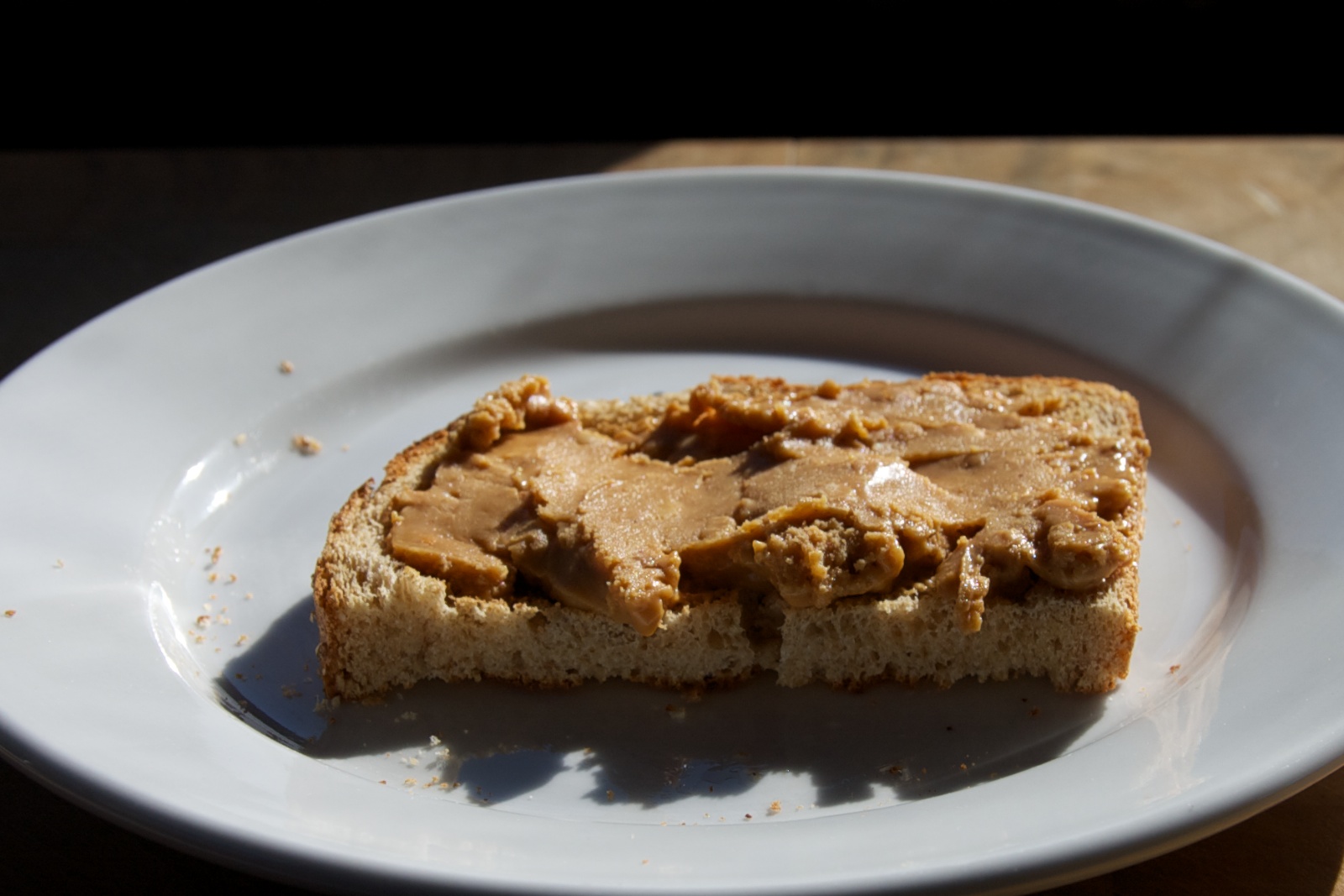 Lunch: Beef with snow peas stir-fry .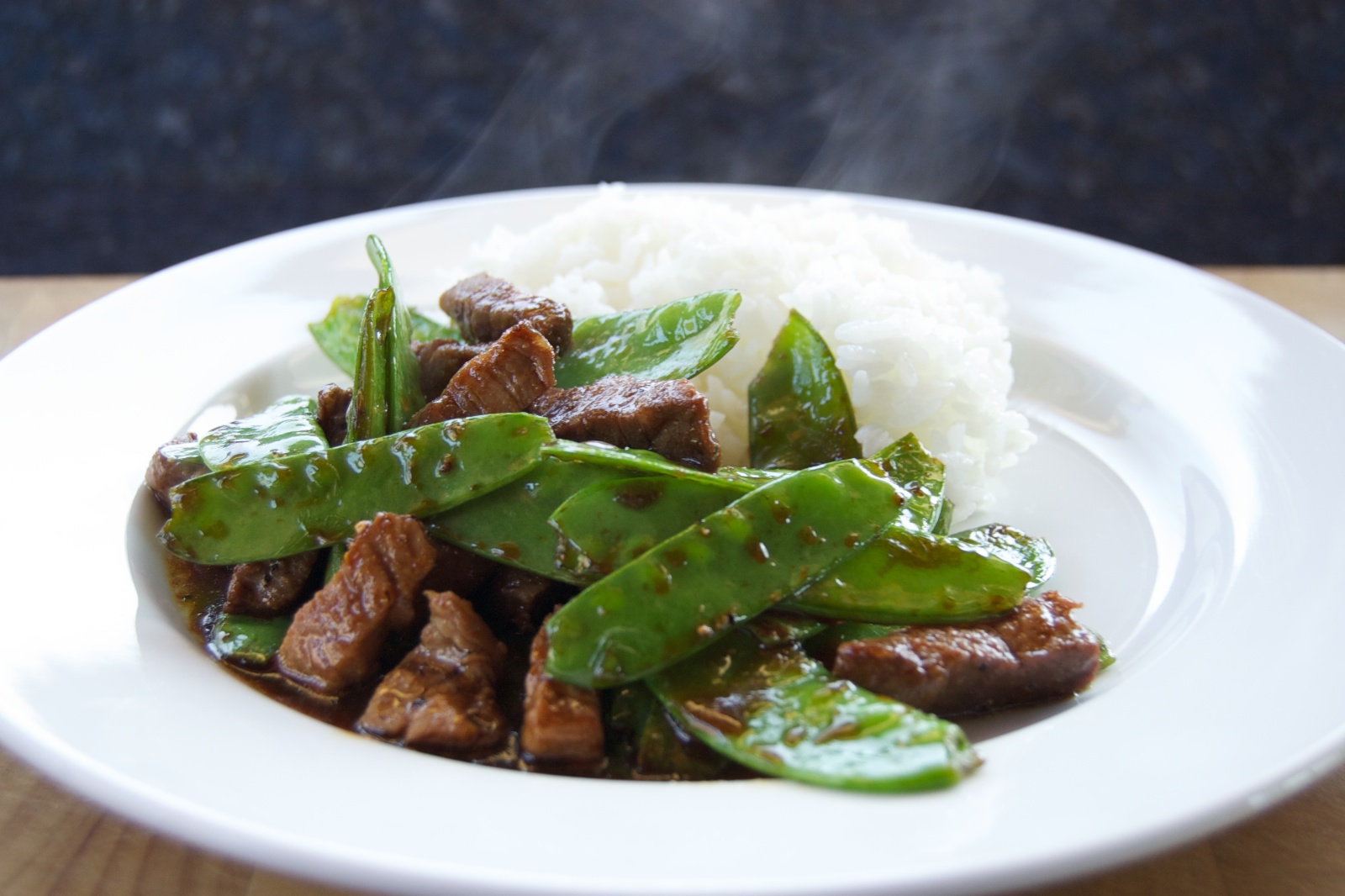 Walked 2.53 miles in 44:26.
Snack: 1.0 oz. tortilla chips with Green Mountain Gringo spicy salsa.
Dinner: Spaghetti with Italian sausage . And wheat French bread garlic bread.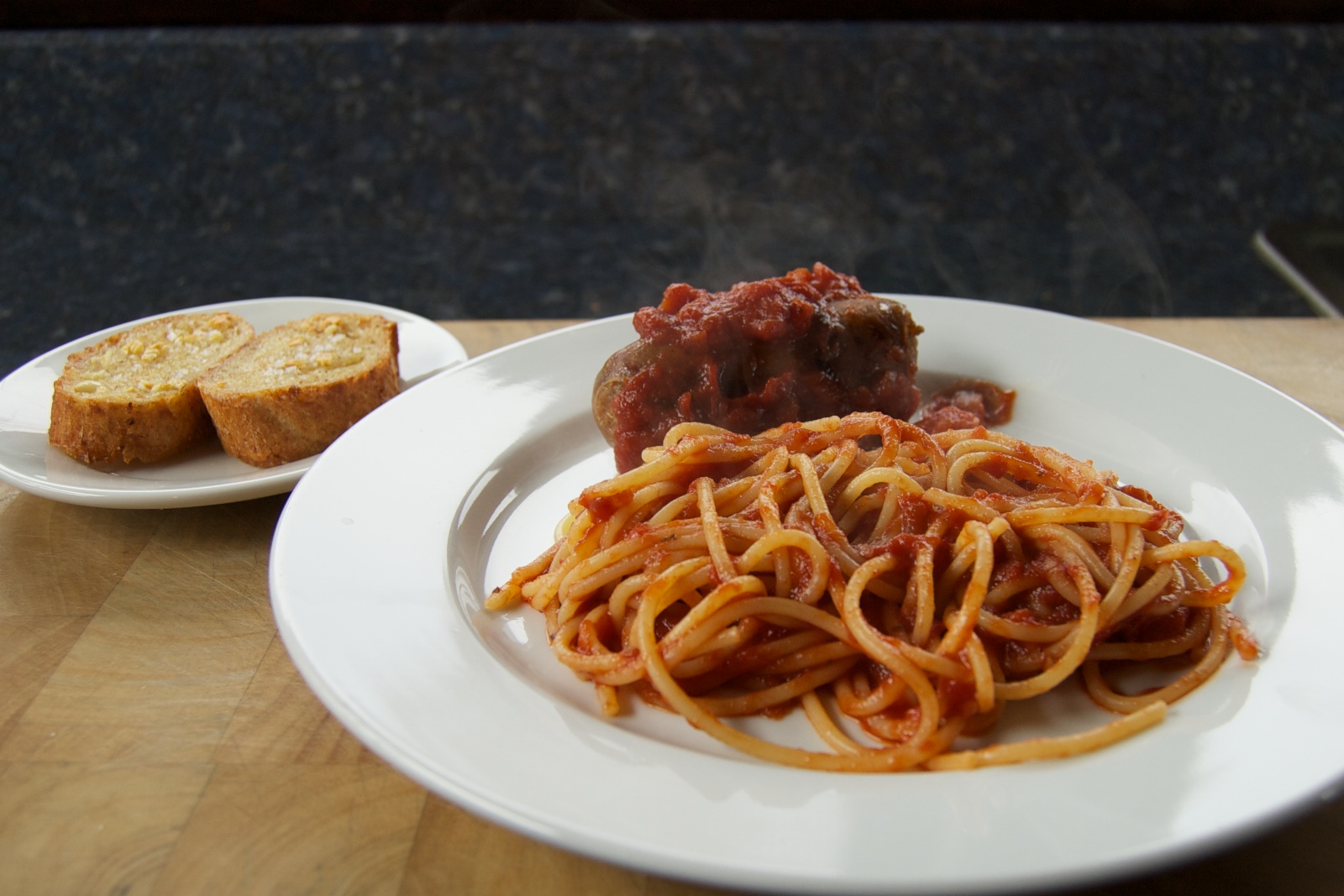 And 2 glasses of Cupcake malbec.
And made the remainder of the piece of French bread into French toast , frozen and vacuum sealed for future breakfasts.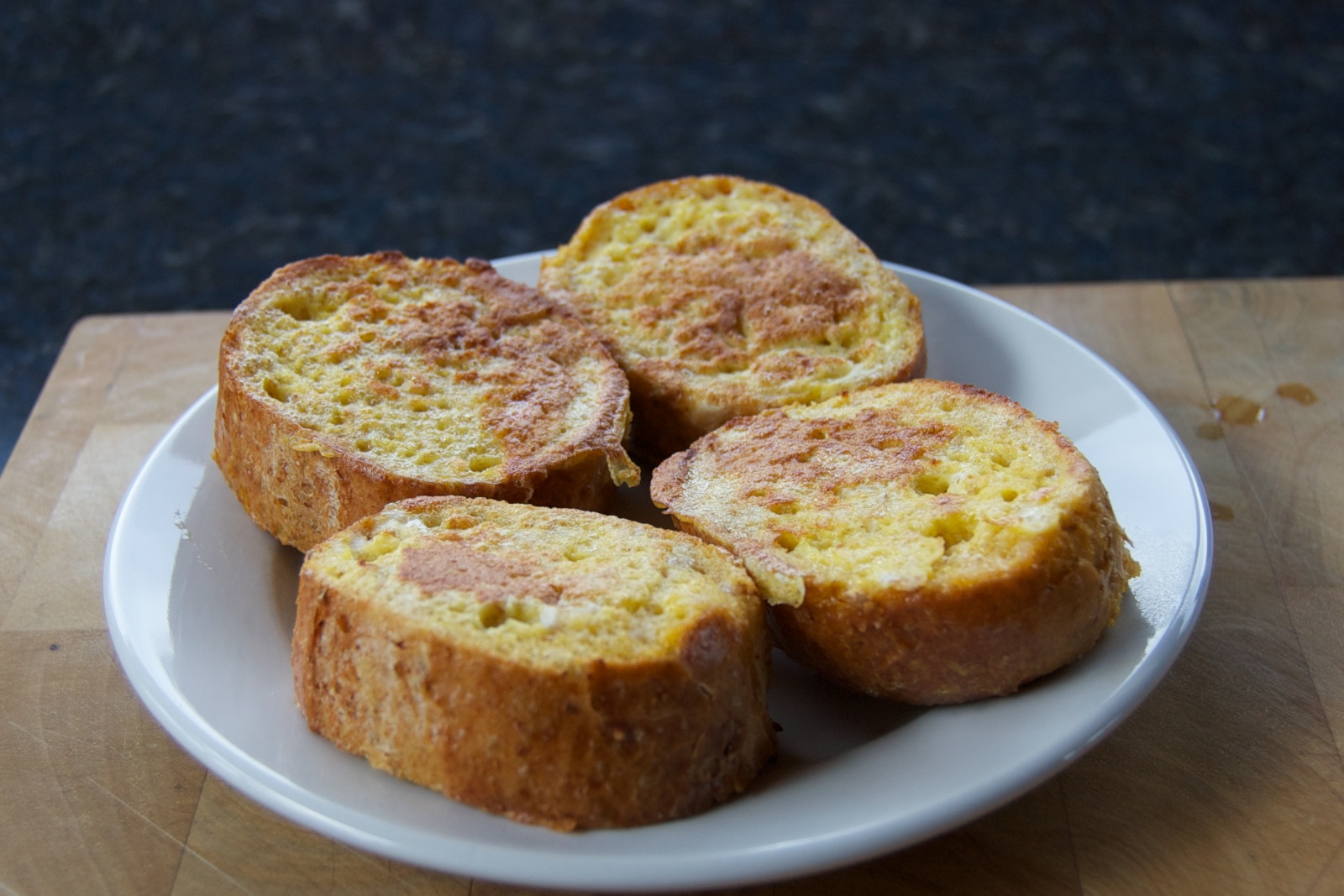 And prepared the chorizo breakfast burrito filling with onion, green pepper, jalapeño and egg for tomorrow's breakfast. Also Friday or Saturday.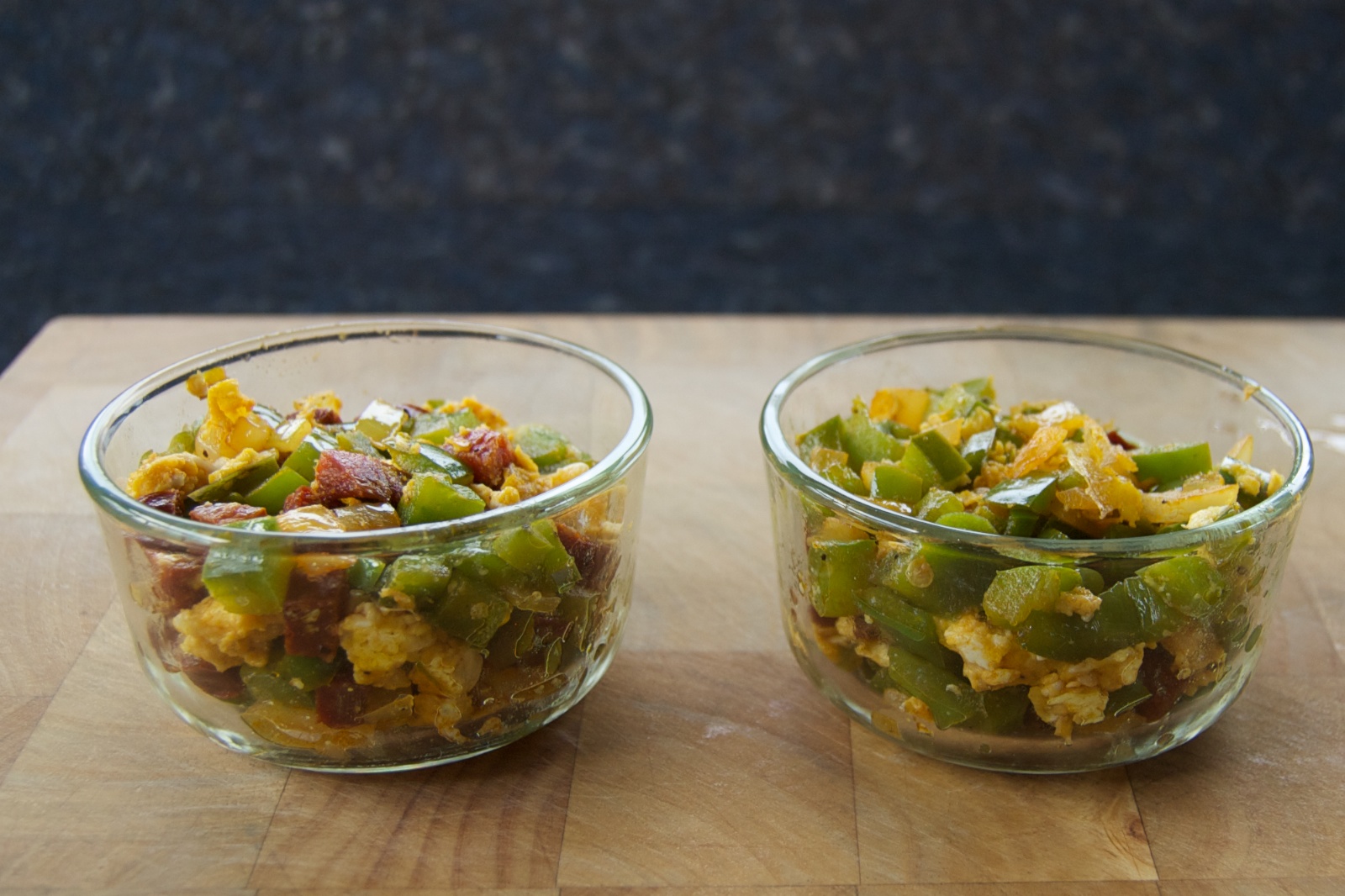 Weight at beginning of the day: 128.4 lbs. Weight at the beginning of the next day: 128.6 lbs.